News articles on Gambia

---
Mongabay.com news articles on Gambia in blog format. Updated regularly.





Traditional belief in mythical beasts help protect forests

(06/19/2012) Cultural practices including beliefs in mythical beasts and animals that dance have helped maintain forests in the West African country of the Gambia and Malaysian Borneo, said a researcher from Oxford University speaking at the annual meeting of the Association for Tropical Biology and Conservation in Bonito, Brazil.


Alarm rising over food crisis in Sahel region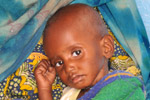 (06/13/2012) Warnings over a possible famine in Africa's Sahel region are becoming louder and more intense. Abnormal drought, locally high food prices, and regional conflict have ramped up concerns that 18 million people could suffer from malnutrition and starvation as the lean season sets in. UNICEF says it needs $238 million to save over a million children from severe malnourishment in the region, but has to date only raised $93 million.


15 million facing food shortages in Africa's Sahel region

(03/29/2012) The UN announced yesterday that food security in the Sahel region is deteriorating, putting over 15 million people at risk. Ongoing drought combined with conflict, has pushed the region into a crisis. The situation appears eerily similar to last year when Somalia was hit by a devastating famine due to drought and political instability; the famine left an estimated 30,000 children dead.


U.S. Lacey Act, programs in Rwanda and Gambia, awarded for forest protection

(09/23/2011) Forest policies in the United States, Rwanda, and Gambia won U.N. backed awards for contributing to efforts to protect and sustainably manage forests.


Top forest policies recognized

(03/23/2011) 19 forest policies have been nominated for an award by the World Future Council, a global think tank.


How free trade has devastated Africa's farmers and poor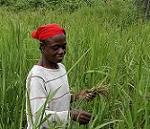 (02/15/2010) A push in the mid-1980s for Africa to embrace free trade to aid its economies backfired in many of the continent's poorest countries, argues a new study in the Proceedings of the National Academy of Sciences (PNAS). Africa was pushed to rollback government involvement in development and instead to rely on the private sector: government services shrunk, cash crops were pushed over staples, while tariffs and subsides were abolished. The insistence on free trade was meant to spur economic growth, but instead undercut traditional agricultural systems that had worked for centuries, eventually leading to a food crisis, which left millions hungry, caused multiple food riots, and destabilized governments.


Indigenous people, forest communities in Africa control less than 2% of forest land

(05/28/2009) Less than 2 percent of Africa's tropical forests are under community control, hindering efforts to slow deforestation and alleviate rural poverty, reports a new assessment from the International Tropical Timber Organization (ITTO) and the Rights and Resources Initiative (RRI), a global coalition of non-governmental and community organizations.


Goodbye to West Africa's Rainforests

(01/22/2006) West Africa's once verdant and extensive rainforests are now a historical footnote. Gone to build ships and furniture, feed hungry mouths, and supply minerals and gems to the West, the band of tropical forests that once extended from Guinea to Cameroon are virtually gone. The loss of West Africa's rainforests have triggered a number of environmental problems that have contributed to social unrest and exacerbated poverty across the region.