News articles on Fishing

---
Mongabay.com news articles on Fishing in blog format. Updated regularly.





Half of Indonesia's mangroves gone in less than thirty years

(03/23/2010) The Jakarta Post reports that, according to the local NGO People's Coalition for Justice in Fisheries (Kiara), Indonesia's has lost 2.2 million hectares of mangroves in less than thirty years, going from covering 4.2 million hectares in 1982 to just 2 million hectares today.


CITES chooses 'commerce' over sharks, leaving endangered species vulnerable



(03/23/2010) Only the porbeagle shark received protection today from the Convention on International Trade in Endangered Species (CITES). Seven other shark species failed to win international protection despite plummeting populations due to overfishing. Once again, Japan led the opposition to regulating the trade in white-tipped sharks and scalloped hammerheads, including two look-alike species: the great hammerhead and the smooth hammerhead. Japan has dominated the CITES meeting, successfully leading resistance to banning the trade in the Critically Endangered Atlantic bluefin tuna and against monitoring the coral trade.


Rise in poaching pushes CITES to vote 'no' to ivory sales

(03/22/2010) The Convention on International Trade in Endangered Species (CITES) has pleased conservationists with its decision to not allow the one-off sales of ivory from government stockpiles in Tanzania and Zambia given the recent rise in elephants poaching in Africa.


Critically Endangered bluefin tuna receives no reprieve from CITES

(03/18/2010) A proposal to totally ban the trade in the Critically Endangered Atlantic bluefin tuna failed at the Convention on International Trade in Endangered Species (CITES), surprising many who saw positive signs leading up to the meeting of a successful ban.


Sharks lose out at UN meeting

(03/17/2010) An effort to bolster conservation measures for plummeting shark populations was defeated yesterday at the Convention on International Trade in Endangered Species (CITES), according to the AP. The nonbinding measure would have increased transparency in the shark trade and produced research on illegal fishing for sharks.


Sharks swim safe around the Maldives

(03/11/2010) Sharks that dwell in the Maldives can breathe a sigh of relief: the island nation has declared 90,000 square kilometers of the Indian Ocean a safe-haven for sharks, banning shark fishing as well as any trade in shark fins.


Flower farms may be killing Kenya's Lake Naivasha

(03/10/2010) Heavily polluted and shrinking, Lake Naivasha is in dire trouble. Environmentalists say the cause is clear: flower farms. Some 60 flower farms line the entire lakeside, growing cut flowers for export largely to the EU. While the flowers industry is Kenya's largest horticultural export (405.5 million last year) it may have also produced an environmental nightmare.


Extinct animals are quickly forgotten: the baiji and shifting baselines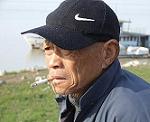 (02/23/2010) In 2006 a survey in China to locate the endangered Yangtze River dolphin, known as the baiji, found no evidence of its survival. Despondent, researchers declared that the baiji was likely extinct. Four years later and the large charismatic marine mammal is not only 'likely extinct', but in danger of being forgotten, according to a surprising new study 'Rapidly Shifting Baselines in Yangtze Fishing Communities and Local Memory of Extinct Species' in Conservation Biology. Lead author of the study, Dr. Samuel Turvey, was a member of the original expedition in 2006. He returned to the Yangtze in 2008 to interview locals about their knowledge of the baiji and other vanishing megafauna in the river, including the Chinese paddlefish, one of the world's largest freshwater fish. In these interviews Turvey and his team found clear evidence of 'shifting baselines': where humans lose track of even large changes to their environment, such as the loss of a top predator like the baiji.


With increased protection, Gulf of California marine life could recover

(02/22/2010) The Gulf of California's once rich marine ecosystem is in trouble. Surveys from 1999 and 2009 revealed that during the ten-year-period 60 percent of the areas showed signs of degradation, including the loss of top predators necessary to keep an ecosystem healthy, for example sharks, groupers, and snappers.


UN to protect seven migratory sharks, but Australia opts out

(02/17/2010) One hundred and thirteen countries have signed on to an agreement to protect seven migratory sharks currently threatened with extinction byway of the Convention on the Conservation of Migratory Species of Wild Animals (CMS), according to the UN Environment Program (UNEP). The agreement prohibits hunting, fishing, or deliberate killing of the great white shark, basking shark, whale shark, porbeagle shark, spiny dogfish, as well as the shortfin and longfin mako sharks. However, Australia has declared it will ignore certain protections.


Expedition to photograph world's rarest cetacean threatened by lack of funding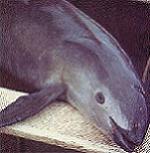 (02/11/2010) Little known beyond the waters of the Gulf of California, the world's smallest cetacean (a group including whales, dolphins, and porpoises) is hanging on by a thread. The vaquita—which in Spanish means 'little cow'—has recently gained the dubious distinction of not only being the world's smallest cetacean, but the also the world's rarest. In 2006 it was announced that the Yangtze river dolphin, or baiji, was likely extinct, and conservationists fear the Critically Endangered 'little cow' is next. An expedition for this year is set to identify vaquita individuals, but even this is threatened by lack of funding.


86 percent of dolphins and whales threatened by fishing nets

(02/07/2010) A new report from the United Nations Environment Program (UNEP) finds that almost 9 out of 10 toothed whales—including dolphins and porpoises—are threatened by entanglement and subsequent drowning from large-scale fishing operations equipment, such as gillnets, traps, longlines, and trawls. These operations threaten the highest percentage (86 percent) of the world's toothed whales.


Jumbo squid explosion

(02/02/2010) Jumbo squid are back in the waters of Southern California and anglers are seeing an uptick in business, reports the Los Angeles Times.


Target stops sales of farm-raised salmon, citing environmental concerns

(01/27/2010) Citing environmental concerns, Target has stopped selling farmed salmon products nationwide.


Photos: Gelatinous Blobfish in danger

(01/26/2010) A species dubbed "the world's most miserable-looking fish" is at risk of extinction due to poor fishing practices, reports The Daily Telegraph.


Giant guano outcroppings win protection as bird habitat in Peru

(01/25/2010) The Peruvian government has moved to protect 33 guano sites—both islands and peninsulas—as well as surrounding waters in a bid to save declining bird populations.


If protected coral reefs can recover from global warming damage

(01/10/2010) A study in the Caribbean has found that coral reefs can recover from global warming impacts, such as coral bleaching, if protected from fishing. Marine biologists have long been worried that coral reefs affected by climate change may be beyond recovery, however the new study published in PLoS ONE shows that alleviating another threat, overfishing, may allow coral reefs to cope with climate change.


Gone: a look at extinction over the past decade



(01/03/2010) No one can say with any certainty how many species went extinct from 2000-2009. Because no one knows if the world's species number 3 million or 30 million, it is impossible to guess how many known species—let alone unknown—may have vanished recently. Species in tropical forests and the world's oceans are notoriously under-surveyed leaving gaping holes where species can vanish taking all of their secrets—even knowledge of their existence—with them.


Commercial fish smoking is the "most pervasive" threat to mangrove forests in West Africa

(12/06/2009) An improved system for commercial fish smoking could reduce destruction of mangrove forests and generate human health benefits, report researchers writing in Tropical Conservation Science, an open-access journal published by mongabay.com.


Extinctions on the rise in the Galapagos: fishing and global warming devastating islands' species



(12/03/2009) We may never see again the Galapagos black-spotted damselfish, the beautiful 24-rayed sunstar, or the Galapagos stringweed. These species from Galapagos waters may all very well be extinct. Other species are on the brink, such as the Galapagos penguin and the Floreana cup coral. A new report in Global Change Biology reveals that in just a matter of decades, overfishing and climate change has devastated the Galapagos' unique and famous ecosystems.


Sushi lovers may be eating Critically Endangered species without knowing it

(11/24/2009) Restaurants sampled in New York and Colorado are serving up bluefin tuna without informing their customers know they are dining on an endangered species, according to a new study in PLoS ONE. Using DNA barcoding researchers from the Sackler Institute for Comparative Genomics at the American Museum of Natural History found that nearly a third of tuna sampled in one restaurant in Colorado and thirty restaurants in New York served bluefin tuna, and nine of the restaurants did not label the tuna as bluefin.


Using fish as livestock feed threatens global fisheries

(11/18/2009) Fish doesn't just feed humans. Millions of tons of fish are fed every year to chickens, pigs, and even farmed fish even in the midst of rising concerns over fish stocks collapses around the world. Finding an alternative to fish as livestock feed would go a long way toward preventing the collapse of fish populations worldwide according to a new paper in Oryx.


Actions taken to save sharks 'disappointing'

(11/15/2009) Environmentalists say that the International Commissions for the Conservation of Atlantic Tuna (ICCAT) did not do enough in their yearly meeting to protect the ocean's sharks.


ICCAT fails to protect critically endangered tuna—again

(11/15/2009) The International Commissions for the Conservation of Atlantic Tuna (ICCAT) ignored the advice of its scientists to end fishing of the Atlantic bluefin tuna. Instead ICAAT set a quota of 13,500 tons of fish. This is not the first time ICCAT has flouted its own researchers' advice: it has repeatedly set quotas well-above its researchers' recommendations.


Coral reef troubles indicate broader ecological problems

(11/10/2009) Today, many of our planet's natural areas are seriously threatened by human incursion, overexploitation and global warming: Less than a fifth of the world's original forest cover remains in unfragmented tracts, while just one-third of coastal mangroves survive to protect coastlines from storms and erosion. But none of these are declining as rapidly as coral reefs. By revealing what could be in store for other natural systems, reefs resemble the proverbial canary in a coal mine.


California's great white sharks are a distinct population

(11/04/2009) Researchers have long thought that white sharks migrated across oceans, but a new study in the Proceedings of the Royal Society B shows that the population in the northeastern Pacific Ocean, along California, hasn't mixed with other white sharks for tens of thousands of years.


Atlantic bluefin tuna should be banned internationally: ICCAT scientists

(10/29/2009) Scientists with the International Commission for the Conservation of Atlantic Tuna (ICCAT) have said in a new report that a global ban on Atlantic bluefin tuna fishing is justified. ICCAT meets in November to decide if they will follow their scientist's recommendations.


The Yangtze River may have lost another inhabitant: the Chinese paddlefish

(10/22/2009) In December of 2006 it was announced that the Yangtze River dolphin, commonly known as the baiji, had succumbed to extinction. The dolphin had survived on earth for 20 million years, but the species couldn't survive the combined onslaught of pollution, habitat loss, boat traffic, entanglement in fishing hooks, death from illegal electric fishing, and the construction of several massive dams. Now, another flagship species of the Yangtze River appears to have vanished.


Protests over tuna industry development plans in Papua New Guinea

(10/21/2009) People from the area of Madang in Papua New Guinea are protesting government plans, supported by the World Bank's International Finance Cooperation (IFC), to build large-scale industrial tuna canneries and docks, labeled the Pacific Marine Industrial Zone (PMIZ). Over 700 people showed up and marched at the Madang Provincial Governmental Headquarters on October 15th, despite the protest being banned by local police.


Huge demand for omega-3 fatty acids depleting oceans worldwide for aquaculture

(09/09/2009) The ever-growing demand for fish and fish oil due to their omega-3 fatty acids has led to exponential growth in the aquaculture industry—and depletion of the world's oceans. While aquaculture is farmed fish, the fish are fed with wild marine species.


No escape from mercury for US fish

(08/20/2009) Between 1998 and 2005, the US Geological Survey conducted tests on fish from 291 rivers and streams across the United States for mercury. Not one fish had escaped mercury contamination. One-quarter of the fish tested contained levels of mercury higher than those deemed safe for humans, and over two-thirds of the fish tested had mercury levels that exceeding those that safe for fish-eating mammals according the Environmental Protection Agency.


Biofuel company eyes dead zone in the Gulf of Mexico for creating fish-powered fuel

(08/18/2009) 'Dead zones' in the ocean are called such for a reason. Every year agricultural run-off, especially fertilizer, floods the oceans with an abundance of nutrients leading to algae blooms, i.e. massive explosions of phytoplankton. The demise of these blooms, and the rise of bacteria feeding on them, eventually starves the entire area of oxygen creating a 'dead zone' where the vast majority marine life can't survive. Considered by most to be an environmental catastrophe, a new company is looking at dead zones in a different light: fuel and profit.


Greenpeace drops boulders in Swedish waters to protect marine life from bottom trawling

(08/10/2009) Activists with Greenpeace have begun placing massive granite rocks in Swedish waters to prevent fishing boats from bottom trawling in sensitive areas.


Global fisheries begin to show signs of recovery where management is strong

(07/30/2009) New research reveals hopeful signs that overfished marine ecosystems can recover provided adequate protections. The two-year study, publish in the journal Science, found that efforts to reduce overfishing are beginning to succeed in five of the ten large marine ecosystems examined, suggesting that "sound management can contribute to the rebuilding of fisheries."


Global warming may be causing animals to shrink

(07/20/2009) Warming climate may favor small species over large ones, reports a study published Monday in the early online edition of Proceedings of the National Academy of Sciences.


Ganges River Dolphin population falls below 300, faces new threat from oil exploration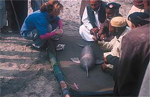 (07/19/2009) The Ganges River Dolphin faces a high risk of extinction in India's Brahmaputra river system unless critical habitat is protected, report conservationists. Once abundant in the Ganges and Brahmaputra river systems in India and Bangladesh, the population of the Ganges River Dolphins has fallen sharply over the past century due to accidental bycatch by fishermen, direct killing for their meat and oil, and diversion of water for agriculture. Scientists estimate that only 2,000 remain, of which 240-300 survive in the Brahmaputra, according to a new survey by IUCN researchers, who warn the Brahmaputra population is also imperiled by new threats, including dam building and prospecting for oil.


Did fish poisoning drive Polynesian colonization of the Pacific?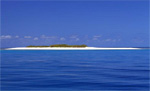 (07/07/2009) The reasons behind the colonization of the Pacific islands have long been sources of controversy and fascination. Now a new study looks into toxic fish poisoning as a possible migration catalyst. Between AD 1000 and 1450, Polynesian colonization of the South Pacific flourished. The voyages that were undertaken in the discovery of these new lands were very dangerous and the people who conducted them undoubtedly had good reasons to do so. Researchers from the Florida Institute of Technology have performed research which shows that toxic ciguatera fish poisoning would provide sufficient impetus for such risky voyages.


Over 30 percent of open ocean sharks and rays face extinction


(06/25/2009) The first global study of open ocean (pelagic) sharks and rays found that 32 percent of the species are threatened with extinction largely due to overfishing and bycatch, making pelagic sharks and rays more threatened than birds (12 percent), mammals (20 percent), and even amphibians (31 percent), which are considered to be undergoing an extinction crisis. The situation worsens when only sharks taken in high-seas fisheries are considered: 52 percent of these species are threatened.


Madfish?: scientist warns that farmed fish could be a source of mad cow disease

(06/17/2009) In a paper that shows just how strange our modern world has become, Robert P. Friedland, neurologist from the University of Louisville, warns that farmed fish could be at risk of Creutzfeldt Jakob disease, or mad cow disease.


New report predicts dire consequences for every U.S. region from global warming


(06/17/2009) Government officials and scientists released a 196 page report detailing the impact of global warming on the U.S. yesterday. The study, commissioned in 2007 during the Bush Administration, found that every region of the U.S. faces large-scale consequences due to climate change, including higher temperatures, increased droughts, heavier rainfall, more severe weather, water shortages, rising sea levels, ecosystem stresses, loss of biodiversity, and economic impacts.


Will jellyfish take over the world?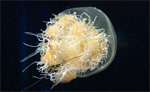 (06/16/2009) It could be a plot of a (bad) science-fiction film: a man-made disaster creates spawns of millions upon millions of jellyfish which rapidly take over the ocean. Humans, starving for mahi-mahi and Chilean seabass, turn to jellyfish, which becomes the new tuna (after the tuna fishery has collapsed, of course). Fish sticks become jelly-sticks, and fish-and-chips becomes jelly-and-chips. The sci-fi film could end with the ominous image of a jellyfish evolving terrestrial limbs and pulling itself onto land—readying itself for a new conquest.


Marine scientist calls for abstaining from seafood to save oceans


(06/08/2009) In April marine scientist Jennifer Jacquet made the case on her blog Guilty Planet that people should abstain from eating seafood to help save life in the ocean. With fish populations collapsing worldwide and scientists sounding warnings that ocean ecosystems—as edible resources—have only decades left, it is perhaps surprising that Jacquet's call to abstain from consuming seafood is a lone voice in the wilderness, but thus far few have called for seafood lovers to abstain.


Sushi restaurant, Nobu, warns patrons not to eat bluefin tuna, but serves it anyway

(05/27/2009) Last year, Nobu was caught red-handed serving critically-endangered bluefin tuna to patrons, even after servers claimed its tuna was not bluefin. Now after heavy criticism, the trendy restaurant, owned by Robert DeNiro and popular with celebrities, has finally taken action.


85 percent of oyster reefs gone, threatening coastal environments and a favored delicacy

(05/21/2009) The first global report on the state of shellfish was released today at the International Marine Conservation Congress in Washington, DC. Painting a dire picture for shellfish worldwide, the report found that 85 percent of oyster reefs have vanished.


Six nations pledge to protect the Coral Triangle

(05/19/2009) Last Friday, six nations signed a pledge launching the Coral Triangle Initiative on Coral Reefs, Fisheries and Food Security (CTI-CFF). Indonesia, the Philippines, Timor Leste, Papua New Guinea, Solomon Islands, and Malaysia each agreed to protect the Coral Triangle, a region spanning 1.6 billion acres, half the size of the US.


Turkey ignores bluefin tuna quotas, further imperiling critically-endangered species

(05/12/2009) A few weeks into the bluefin tuna fishing season and Turkey has decided to go it alone. Breaking international agreements, the Turkish government has announced that it will ignore agreed-upon bluefin tuna quotas. The news is not good for the survival of the critically-endangered fish species, since Turkey operates the largest Mediterranean fleet for bluefin tuna.


Secret movements of the basking shark uncovered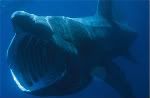 (05/07/2009) Researchers with the Massachusetts Mariner Fisheries have uncovered the secret life of the world's second largest fish, known for its cavernous mouth. The basking shark, which measures over 10 meters and weighs as much as seven tons, has long baffled scientists by disappearing from view half of every year. A new study from Current Biology found that the basking shark spends this time deep in the Atlantic's tropical waters.


Not only do fish feel pain, it changes their behavior

(05/06/2009) Just months after a study made a splash in the media that proved crabs experience pain, a new study of goldfish shows that not only do these fish also feel pain, but it changes their future behavior. Published in Applied Animal Behaviour Science the study tested goldfish by slowly raising the temperature in their tank. In the warming tank, researchers administered one group of fish morphine and the other saline.


Coral reef loss in Caribbean leads to ongoing fish declines


(04/30/2009) Analyzing 48 surveys of Caribbean fish populations over fifty years, from 1955-2007, a new meta-study has found that fish populations in the famously clear waters began to drop in the mid-90s, leading to a consistent decline that hasn't stopped. The study published in Current Biology discovered a region-wide decline of about 3-6 percent per year in three out of six trophic groups of fish, i.e. groupings of species categorized by their place on the food chain. The declines didn't show major differences between species targeted by fishermen and those that are not, implying that overfishing isn't the only cause of the decline in the Caribbean.


New protections for coral reefs and dwindling fish species in Belize

(04/27/2009) Coral reefs in Belize, considered to be some of the most pristine in the west, have secured additional protections. Rene Montero, the Minister of Agriculture and Fisheries, signed a set of new laws this month to protect Belize's coral reefs and the fish that inhabit them. The additional laws protect increasingly overfished species, ban spearfishing in marine reserves, and create no-take zones, according to a press release from the Wildlife Conservation Society (WCS).



Page 1 | Page 2 | Page 3 | Page 4 | Page 5 | Page 6 | Page 7 | Page 8