News articles on Fishing

---
Mongabay.com news articles on Fishing in blog format. Updated regularly.






Sawfish impale, cleave prey with snout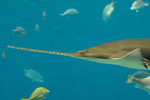 (03/05/2012) Although all seven species of sawfish are nearly extinct, scientists have spent little time studying these vanishing species. However that is changing as a new study in Current Biology sheds light on the sawfishes' most distinguishing feature: its long toothed snout, which gives the fish its name. "I was surprised to see how skilled sawfish are with their saw," said co-author Barbara Wueringer of the University of Queensland in a press release. "They use their saw to impale prey on the rostral teeth by producing several lateral swipes per second."
Paleontologists reconstruct extinct, "elegant" penguin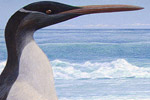 (02/27/2012) Around 25 million years ago a penguin with a long, sharp beak and massive flippers lived in a New Zealand that was almost entirely underwater. The bird, named Kairuku after a Maori word that means "diver who returns with food," was first discovered in 1977, but has only recently been reconstructed by scientists in a study in the Journal of Vertebrate Paleontology.
Scientists recommend marine protected areas for Madagascar

(02/27/2012) With the government of Madagascar planning to increase marine protected areas by one million hectares, a group of researchers have laid out flexible recommendations in a new study in the open access journal PLoS ONE. The researchers employed four different analyses in order to highlight a number of different conservation options, however the different analyses pointed to the need to protect certain areas with high biodiversity, including the Barren Islands' reefs, the reefs of Juan de Nova, the Banc de Leven, and the shallow banks of the Cap Sainte Marie.
Atlantic sturgeon gains protection under the Endangered Species Act

(02/01/2012) The U.S. federal government has listed the massive and bizarre Atlantic sturgeon (Acipenser oxyrinchus) under the protection of the Endangered Species Act (ESA). Historically overfishing decimated the Atlantic sturgeon, while on-going threats include pollution and infrastructure, like dams and bridges that destroy habitat. Fishing for the Atlantic sturgeon has been banned since 1998, they are still caught as bycatch.
Featured video: tuna industry bycatch includes sea turtles, dolphins, whales

(01/16/2012) A Greenpeace video, using footage from a whistleblower, shows disturbing images of the tuna industry operating in the unregulated waters of the Pacific Ocean. Using fish aggregation devices (FADs) and purse seine nets, the industry is not only able to catch entire schools of tuna, including juvenile, but also whatever else is in the area of the net.
Cute animal picture of the day: pygmy killer whale saved after stranding

(01/12/2012) On Tuesday a female pygmy killer whale (Feresa attenuata) was found stranded on Tanjung Aru beach, in the Malaysian state of Sabah on the island of Borneo. After being moved to a swimming enclosure at a local resort for recuperation, the whale was released back into the wild with aid from the Sabah Wildlife Department, marine biologist Lindsay Porter, the local NGO LEAP, and WWF Malaysia.
Bycatch-reducing fish trap wins $20,000

(01/11/2012) An innovative fish trap that allows small non-target fish to escape won a new content by RARE Conservation and National Geographic to fund solutions to overfishing. Developed through studies in Curaçao and Kenya with the Wildlife Conservation Society, the trap has gaps for juvenile fish to swim out of reportedly reducing bycatch by 80 percent. The entry won a $20,000 grant.
Critically Endangered Hawaiian monk seals bludgeoned to death
(01/08/2012) To date three Hawaiian monk seals (Monachus schauinslandi), and possibly a fourth mortality under investigation, have been found bludgeoned to death by an as yet undiscovered assailant, reports the Associated Press. Authorities believe the seals may have been killed by local fishermen who fear new regulations meant to save the species from extinction. The seal is currently down to 1,100 individuals.
World's most expensive tuna

(01/05/2012) A 593 pound Pacific bluefin tuna sold for $735,000 (56.49 million yen) in Tokyo's Tsukiji market today. This beats the previous record price hit last year by over $260,000. Why so expensive? Bluefin tuna, considered the best sashimi and sushi in the world, have been fished to near extinction with the population of the Pacific bluefin the most stable to date.
Top 10 Environmental Stories of 2011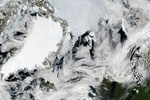 (12/22/2011) Many of 2011's most dramatic stories on environmental issues came from people taking to the streets. With governments and corporations slow to tackle massive environmental problems, people have begun to assert themselves. Victories were seen on four continents: in Bolivia a draconian response to protestors embarrassed the government, causing them to drop plans to build a road through Tipnis, an indigenous Amazonian reserve; in Myanmar, a nation not known for bowing to public demands, large protests pushed the government to cancel a massive Chinese hydroelectric project; in Borneo a three-year struggle to stop the construction of a coal plant on the coast of the Coral Triangle ended in victory for activists; in Britain plans to privatize forests created such a public outcry that the government not only pulled back but also apologized; and in the U.S. civil disobedience and massive marches pressured the Obama Administration to delay a decision on the controversial Keystone XL pipeline, which would bring tar sands from Canada to a global market.
Locals key to saving primate-rich wetlands in Cote D'Ivoire

(12/12/2011) Saved from being converted into a vast palm oil plantation by PALM-CI in 2009, the Ehy Tanoé wetlands and forest in the Cote D'Ivoire (Ivory Coast) is home to three gravely endangered primates and as well as many other species. Since 2006, a pilot community management program has been working to protect the 12,000 hectare area, and a new study in mongabay.com's open access journal Tropical Conservation Science finds that long-term conservation of the Ehy Tanoé wetlands and forest is, in fact, vital for locals who depend on the area for hunting, fishing, firewood, building materials, and medicinal plants. In addition, the study finds that the ecosystem has special cultural and spiritual importance to locals.
PHOTO: Adorable penguin chicks score their own blog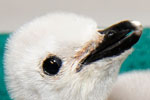 (11/15/2011) A new blog, dubbed the Real Chicks of Central Park, is allowing visitors an intimate look at eight impossibly-cute penguin chicks. Including video, photos, and interviews the blog is an attempt to raise awareness about penguins. The highlighted chicks include four gentoo penguins (Pygoscelis papua) and four chinstrap penguins (Pygoscelis antarcticus).
US reduces catch limit of 'most important fish in the sea'

(11/15/2011) The Atlantic State Marine Fisheries Commission (ASMFC) has slashed the allowable catch of a tiny fish named menhaden by 37 percent by 2013. Dubbed the 'most important fish in the sea' by author H. Bruce Franklin, the menhaden plays a critical role in marine ecosystems as a food source for larger fish, seabirds, and marine mammals, as well as helping to regulate the marine environment. However, due to overfishing the menhaden fish has dropped 92 percent from its historical population.
Covert Creatures: The Clandestine Lives of Seahorses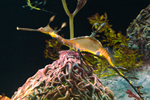 (11/15/2011) Seahorses are strange looking creatures, with a horse's head on top of a kangaroo's pouched belly, bulging, swiveling chameleon eyes, a prehensile monkey tail, color-changing armor and a royal crown, all shrunk down to the size of a chess piece. To marine biologist Helen Scales, these elusive creatures are a perfect symbol of the ocean's biodiversity.
Tracking the coelacanth: Two decades of research confirms a viable population in Comoros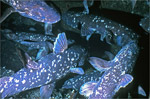 (11/14/2011) It took a custom-made submarine, billionaire Paul Allen, and a tenacious desire lasting well beyond two decades to unveil enigmatic details about the life of the coelacanth—the primitive fish that invariably hooks researchers. A study published earlier this year in the journal Marine Biology summarizes 21 years of coelacanth population research by one team, led by Hans Fricke of the Max Planck Institute for Marine Microbiology in Bremen, Germany. Working in the Indian Ocean off the African island nation of Comoros, Fricke documented a stable population of Latimeria chalumnae. However, his study notes that deep-set fishing nets could threaten these unique animals.
First global assessment finds highest-grossing tunas and billfishes most vulnerable to extinction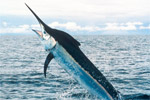 (11/09/2011) Sleek, powerful tunas and billfishes that ply the open ocean garner some of the highest prices of any fish. In January, a single bluefin tuna fetched a record $396,000 at a Tokyo auction. Yet wild fish populations pay a still higher price for such exorbitant demand: the threat of extinction. The first assessment of an entire group of commercially valuable marine species found that the most threatened fish are generally the ones reeling in the most money, including bluefin tuna and bigeye tuna.
Researchers challenge idea that marine reserves promote coral recovery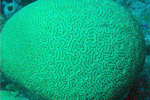 (11/09/2011) Fleshy whorls of thick brown algae blanket the once-vibrant corals in Glover's Reef, Belize. According to a controversial study published August 14 in the journal Coral Reefs, a decade of marine reserve protection has failed to help these damaged Caribbean corals recover.
Small marine fish need protection too

(10/25/2011) It has long been known that overfishing has decimated some populations of tuna, shark, cod, as well as other big predatory fish; however two recent studies have pointed out that overfishing is also threatening small fish such as anchovies, sardines, mackerel, herring, menhaden, and krill. Although tiny, these species are vital to marine ecosystems since many species higher up on the food chain—from seabirds to marine mammals to big fish—wholly depend on them for survival.
Fishing industry exceeds Atlantic bluefin quota by 141 percent

(10/18/2011) In 2010 the fishing industry exceeded its quota of eastern Atlantic bluefin tuna (Thunnus thynnus) by 141 percent, according to a new analysis by Pew Environment Group. The analysis depends on official data, thereby leaving out the massive black market on Atlantic bluefin tuna.
Poor in Madagascar see fish plundered for foreign consumption

(10/11/2011) A new study warns that overfishing could exacerbate poverty and political stability in one of the world's poorest nations: Madagascar. According to the recent study by the University of British Columbia's Sea Around Us Project and Malagasy NGO Blue Ventures, fish catches in the African island-nation from 1950 to 2008 are actually double the official numbers, with foreign wealthy nations currently taking half the haul.
Marshall Islands creates world's biggest shark park

(10/03/2011) The Republic of the Marshall Islands has created the world's biggest shark reserve: so large that all of Mexico could fit comfortably inside. With new legislation, commercial shark fishing is now completely banned in Marshall Islands' 768,547 square miles (1,990,530 square kilometers) of ocean.
Deepwater oil spill likely to hurt fish populations over decades

(09/28/2011) Oil pollution doesn't have to kill fish to have a long-term impact, according to a recent study in the Proceedings of the National Academy of Sciences (PNAS). Researchers found that Gulf killifish (Fundulus grandis) that had been exposed to very low to non-detectable levels of oil contamination from the Deepwater oil spill last year, still showed developmental problems that are likely to impact fish populations for decades to come.
Sea turtle deaths in U.S. waters reduced 90%, but shrimp trawling accounts for 98% of kill

(09/14/2011) The number of sea turtles accidentally caught and killed in United States coastal waters has declined by an estimated 90 percent since 1990, reports a new study published in the journal Biological Conservation. The authors, including researchers at Duke University and Duke University, say regulations to reduce bycatch are responsible for the decline.
Sowing the seeds to save the Patagonian Sea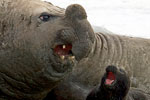 (09/07/2011) With wild waters and shores, the Patagonia Sea is home to a great menagerie of marine animals: from penguins to elephants seals, albatrosses to squid, and sea lions to southern right whales. The sea lies at crossroads between more northern latitudes and the cold bitter water of the Southern Ocean, which surround Antarctica. However the region is also a heavy fishing ground, putting pressure on a number of species and imperiling the very ecosystem that supplies the industry. Conservation efforts, spearheaded by marine conservationist Claudio Campagna and colleagues with the Wildlife Conservation Society (WCS), are in the early stages. Campagna, who often writes about the importance of language in the fight for preservation, has pushed to rename the area to focus on its stunning wildlife.
Fish use tools

(07/17/2011) A blackspot tuskfish (Choerodon schoenleinii) has been photographed picking up a clam in its mouth, swimming over to a rock, and then using the rock as an anvil by smashing the clam against it until it breaks open. In the journal Coral Reefs scientists argue this is the first conclusive evidence of a fish using tools. Once thought only the domain of humans, biologists have found that tool use is actually present all over the animal kingdom, from elephants to chimps, and crows to capuchins. Such tool use is often considered evidence of higher intelligence.
Decline in top predators and megafauna 'humankind's most pervasive influence on nature'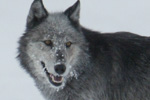 (07/14/2011) Worldwide wolf populations have dropped around 99 percent from historic populations. Lion populations have fallen from 450,000 to 20,000 in 50 years. Three subspecies of tiger went extinct in the 20th Century. Overfishing and finning has cut some shark populations down by 90 percent in just a few decades. Though humpback whales have rebounded since whaling was banned, they are still far from historic numbers. While some humans have mourned such statistics as an aesthetic loss, scientists now say these declines have a far greater impact on humans than just the vanishing of iconic animals. The almost wholesale destruction of top predators—such as sharks, wolves, and big cats—has drastically altered the world's ecosystems, according to a new review study in Science. Although researchers have long known that the decline of animals at the top of food chain, including big herbivores and omnivores, affects ecosystems through what is known as 'trophic cascade', studies over the past few decades are only beginning to reveal the extent to which these animals maintain healthy environments, preserve biodiversity, and improve nature's productivity.
Honduras protects sharks in all its waters

(06/26/2011) Endangered sharks are finding more sanctuaries. Honduras has announced that commercial shark fishing will be banned from its 92,665 square miles (240,000 square kilometers) of national waters. Honduras says the ban, which follows a moratorium on shark fishing, will bring in tourism revenue and preserve the marine environment.
Ocean prognosis: mass extinction
(06/20/2011) Multiple and converging human impacts on the world's oceans are putting marine species at risk of a mass extinction not seen for millions of years, according to a panel of oceanic experts. The bleak assessment finds that the world's oceans are in a significantly worse state than has been widely recognized, although past reports of this nature have hardly been uplifting. The panel, organized by the International Program on the State of the Ocean (IPSO), found that overfishing, pollution, and climate change are synergistically pummeling oceanic ecosystems in ways not seen during human history. Still, the scientists believe that there is time to turn things around if society recognizes the need to change.
Last chance to see: the Amazon's Xingu River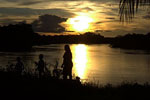 (06/15/2011) Not far from where the great Amazon River drains into the Atlantic, it splits off into a wide tributary, at first a fat vertical lake that, when viewed from satellite, eventually slims down to a wild scrawl through the dark green of the Amazon. In all, this tributary races almost completely southward through the Brazilian Amazon for 1,230 miles (1,979 kilometers)—nearly as long as the Colorado River—until it peters out in the savannah of Mato Grosso. Called home by diverse indigenous tribes and unique species, this is the Xingu River.
Google Earth used to identify marine animal behavior

(06/14/2011) From the all-seeing eye of Google Earth, one can spy the tip of Mount Everest, traffic on 5th Avenue in Manhattan, and the ruins of Machu Picchu, but who would have guessed everyone's favorite interactive globe would also provide marine biologists a God's-eye view of fish behavior? Well, a new study in the just-launched Scientific Reports has discovered visible evidence on Google Earth of the interactions between marine predators and prey in the Great Barrier Reef.
Longline fishing still drowning over a quarter million seabirds every year

(06/08/2011) A new analysis estimates that longline fisheries are still decimating seabirds, even after years of efforts to mitigate deaths. According to a study in Endangered Species Research around 300,000 seabirds are drowned by longline fisheries as bycatch. Attracted by bait on the longline—sometimes measuring hundreds of miles as it trails on the surface behind a boat—birds are often hooked and drowned.
Left alive and wild, a single shark worth $1.9 million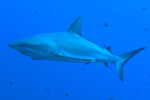 (05/02/2011) For the Pacific island nation of Palau, sharks are worth much more alive than dead. A new study by the Australian Institute of Marine Science (AIMS) has found that one reef shark during its full life is worth $1.9 million to Palau in tourism revenue. Sold for consumption the shark is worth around $108. In this case a shark is worth a stunning 17,000 times more alive than dead.
With pressure to drill, what should be saved in the Arctic?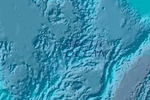 (04/27/2011) Two major threats face the Arctic: the first is global climate change, which is warming the Arctic twice as fast the global average; the second is industrial expansion into untouched areas. The oil industry is exploring new areas in the Arctic, which they could not have reached before without anthropogenic climate change melting the region's summer ice; but, of course, the Arctic wouldn't be warming without a hundred years of massive emissions from this very same industry, thus creating a positive feedback loop that is likely to wholly transform the Arctic.
What does Nature give us? A special Earth Day article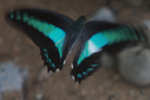 (04/22/2011) There is no question that Earth has been a giving planet. Everything humans have needed to survive, and thrive, was provided by the natural world around us: food, water, medicine, materials for shelter, and even natural cycles such as climate and nutrients. Scientists have come to term such gifts 'ecosystem services', however the recognition of such services goes back thousands of years, and perhaps even farther if one accepts the caves paintings at Lascaux as evidence. Yet we have so disconnected ourselves from the natural world that it is easy—and often convenient—to forget that nature remains as giving as ever, even as it vanishes bit-by-bit. The rise of technology and industry may have distanced us superficially from nature, but it has not changed our reliance on the natural world: most of what we use and consume on a daily basis remains the product of multitudes of interactions within nature, and many of those interactions are imperiled. Beyond such physical goods, the natural world provides less tangible, but just as important, gifts in terms of beauty, art, and spirituality.
Scientists follow rise of mercury pollution in seabird feathers

(04/18/2011) Analyzing the feathers of the black-footed albatross (Phoebastria nigripes) going back to 1880. researchers have uncovered rising levels of the toxic methylmercury in the endangered birds that is generally consistent with rising mercury emissions in the Pacific region. Methylmercury is a more toxic compound than mercury that binds with organic molecules when it is released through industrial processes, such as burning coal and other fossil fuels.
Opposition rises against Mekong dam as governments ponder decision
(04/13/2011) As the governments of Laos, Thailand, Cambodia, and Vietnam ready to meet on April 19th to decide whether or not to move forward on the Xayaburi Dam, critics of Mekong River hydroelectric project have warned that the dam will devastate freshwater biodiversity and impact the livelihoods of hundreds of thousands, if not more. Last month a coalition of 263 organizations from 51 countries released a letter in opposition of the dam's construction.
Giant fish help grow the Amazon rainforest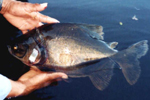 (04/12/2011) A fruit in the flooded Amazon falls from a tree and plops in the water. Before it can even sink to the floor, a 60-pound monster fish with a voracious appetite gobbles it. Nearly a week later—and miles away—the fish expels its waste, including seeds from the fruit eaten long ago and far away. One fortunate seed floats to a particularly suitable spot and germinates. Many years later the new fruit tree is thriving, while the same monster-fish returns from time-to-time, waiting for another meal to drop from the sky. This process is known as seed-dispersal, and while researchers have studied the seed-dispersal capacity of such species as birds, bats, monkeys, and rodents, one type of animal is often overlooked: fish.
Vanishing mangroves are carbon sequestration powerhouses

(04/05/2011) Mangroves may be the world's most carbon rich forests, according to a new study in Nature Geoscience. Measuring the carbon stored in 25 mangrove forests in the Indo-Pacific region, researchers found that mangroves forests stored up to four times as much carbon as other tropical forests, including rainforests. "Mangroves have long been known as extremely productive ecosystems that cycle carbon quickly, but until now there had been no estimate of how much carbon resides in these systems. That's essential information because when land-use change occurs, much of that standing carbon stock can be released to the atmosphere," explains co-author Daniel Donato, a postdoctoral research ecologist at the Pacific Southwest Research Station in Hilo, Hawaii.
Expedition granted?: hoping to save nearly-extinct seals through National Geographic contest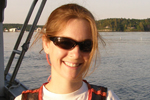 (03/24/2011) Dashiell Masland, known as 'Dash', has always been in love with the sea and its inhabitants. Now, she is hoping to take that passion to the Hawaiian Islands to save one of the world's most threatened marine mammals: the Hawaiian monk seals (Monachus schauinslandi). Extinction is a real possibility: already, the related Carribbean monk seal vanished forever around 1950. Decimated by sealers, whalers, and even soldiers in World War II, the Hawaiian monk seals are struggling to make a come back with only 1,100 individuals surviving and the population decreasing by 4% a year. Today many face starvation due to a lack of prey. This is where Masland, who is currently competing in National Geographic's Expedition Granted, hopes to help.
15 conservation issues to watch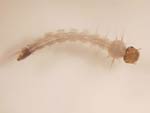 (03/14/2011) Deforestation, oil spills, coral acidification: these are just a few examples of ongoing, and well-researched, environmental changes that are imperiling the world's biodiversity. But what issues are on the horizon? At the end of 2010, experts outlined in Trends in Ecology & Evolution 15 issues that may impact conservation efforts this year and beyond, but are not yet widely known. These are issues you may never hear about it again or could dominate tomorrow's environmental headlines. "Our aim was to identify technological advances, environmental changes, novel ecological interactions and changes in society that could have substantial impacts on the conservation of biological diversity […] whether beneficial or detrimental," the authors write in the paper. Experts originally came up with 71 possible issues and then whittled it down to the 15 most important—and least known.
Mitsubishi and Walmart agree to clean up fish sourcing practices

(03/09/2011) Two big players in seafood today announced that they are changing the way their fish are caught. Mitsubishi, which owns the UK's most popular brand for tuna in a tin, Princes, and Walmart, which owns Asda, have agreed to stop buying from fishermen who use purse seines fishing in conjunction with fish aggregating devices (FADs) by 2014. These methods have been blamed in part for the vast overfishing of the world's tuna and helping to decimate other species, such as sharks and rays, as bycatch.
Coral crisis: 75% of the world's coral reefs in danger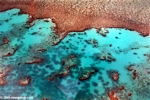 (02/23/2011) Marine scientists have been warning for years that coral reefs, the most biodiverse ecosystems in the ocean, are facing grave peril. But a new comprehensive analysis by the World Resources Institute (WRI) along with twenty-five partners ups the ante, finding that 75% of the world's coral reefs are threatened by local and global impacts, including climate change. An updating of a 1996 report, the new analysis found that threats had increased on 30% of the world's reefs. Clearly conservation efforts during the past decade have failed to save reefs on a large-scale.
2% GDP could turn global economy green

(02/21/2011) Investing around $1.3 trillion, which represents about 2% of the world's gross domestic product (GDP), into ten sectors could move the world economy from fossil-fuel dependent toward a low carbon economy, according to report by the UN Environment Program (UNEP). In addition, the investments would alleviate global poverty and keep stagnating economies humming, while cutting humanity's global ecological footprint nearly in half by 2050 even in the face of rising populations.
Arctic fish catch vastly underreported (by hundreds of thousands of metric tons) for 5 decades

(02/07/2011) From 1950 to 2006 the United Nation Food and Agriculture Agency (FAO) estimated that 12,700 metric tons of fish were caught in the Arctic, giving the impression that the Arctic was a still-pristine ecosystem, remaining underexploited by the world's fisheries. However, a recent study by the University of British Colombia Fisheries Center and Department of Earth and Ocean Sciences throws cold water on this widespread belief. According to the study, published in Polar Biology, the total Arctic catch from 1950 to 2006 is likely to have been nearly a million metric tons, almost 75 times the FAO's official record.
The ocean crisis: hope in troubled waters, an interview with Carl Safina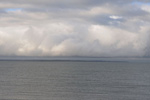 (02/07/2011) Being compared—by more than one reviewer—to Henry Thoreau and Rachel Carson would make any nature writer's day. But add in effusive reviews that compare one to a jazz musician, Ernest Hemingway, and Charles Darwin, and you have a sense of the praise heaped on Carl Safina for his newest work, The View from Lazy Point: A Natural Year in an Unnatural World. Like Safina's other books, The View from Lazy Point focuses on the beauty, poetry, and crisis of the world's oceans and its hundreds-of-thousands of unique inhabitants. Taking the reader on a journey around the world—the Arctic, Antarctic, and the tropics—Safina always returns home to take in the view, and write about the wildlife of his home, i.e. Lazy Point, on Long Island. While Safina's newest book addresses the many ways in which the ocean is being degraded, depleted, and ultimately imperiled as a living ecosystem (such as overfishing and climate change) it also tweezes out stories of hope by focusing on how single animals survive, and in turn how nature survives in an increasingly human world. However, what makes Safina's work different than most nature writing is his ability to move seamlessly from contemporary practical problems to the age-old philosophical underpinnings that got us here. By doing so, he points a way forward.
Paradise & Paradox: a semester in Ecuador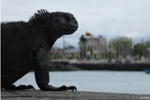 (02/02/2011) A semester abroad is an opportunity to live a sort of compacted life. In a few short months you seem to gain the experience of a much longer time and make enough memories to fill years. I recall a weeklong trip to the Alvord Desert with a field biology class from Portland Community College: the adventure of living out of a van, conducting research, and experiencing a place with classmates turned colleagues and professors turned friends who knew the desert like the backs of their hands. In that regard, it had a lot in common with my semester in Ecuador, but I can't think of anything that could have prepared me for a four month stay in a small South American country that I knew very little about.




Page 1 | Page 2 | Page 3 | Page 4 | Page 5 | Page 6 | Page 7 | Page 8 | Page 9