News articles on Fish

---
Mongabay.com news articles on Fish in blog format. Updated regularly.





Indonesia pledges to protect manta rays


(02/21/2014) In a move signaling their commitment to CITES agreements on international trade of plants and animals, the Indonesian government declared two species of manta ray 'protected' under Indonesian law. Decree Number 4/KEPMEN-KP/2014 issued by Ministry of Maritime Affairs and Fisheries states that two manta ray species, Manta birostris and Manta alfredi, now enjoy full protection throughout their entire life cycle. The decree explicitly extends that protection to all parts of their body.


Incredible encounter: whales devour European eels in the darkness of the ocean depths


(02/11/2014) The Critically Endangered European eel makes one of the most astounding migrations in the wild kingdom. After spending most of its life in Europe's freshwater rivers, the eel embarks on an undersea odyssey, traveling 6,000 kilometers (3,720 miles) to the Sargasso Sea where it will spawn and die. The long-journeying eels larva than make their way back to Europe over nearly a year. Yet by tracking adult European eels (Anguilla anguilla) with electronic data loggers, scientists have discovered that some eels never make it to their spawning ground, but instead are swallowed-up in the depths by leviathans.


Study: 59% of Marine Protected Areas are ineffective


(02/10/2014) Protecting large, isolated areas of no-take zones for over 10 years with strong enforcement is the key to effective Marine Protected Areas (MPAs), according to a letter published this week in Nature. However, 59% of all MPAs meet less than three of the five criteria, making them protected in name only.


35 pictures of the sharkfin trade that will shock and dismay you


(02/07/2014) Last month scientists released a study warning that one quarter of all sharks and rays are threatened with extinction. The research was the result of collaboration between 300 scientists from 64 countries. It concluded that overfishing is the biggest threat to the most number of species, noting that up to 73 million sharks are killed each year for their fins alone.


Scientists discover new eagle ray imperiled by Japanese pest program (photos)


(01/30/2014) Scientists have described a new species of eagle ray in the northwest Pacific Ocean, which they have named "narutobiei" (Aetobatus narutobiei) after its local name in Japan. While the new species has long been known by scientists, it was clumped together with the longheaded eagle ray (Aetobatus flagellum) for over two hundred years. Splitting the two species has large-scale conservation impacts, according to the paper describing the new species in PLOS ONE.


A series of oil spills sully Caribbean paradise, coating mangroves and wildlife (photos)


(01/29/2014) On December 17th, officials first discovered a massive oil spill in the Caribbean-island nation of Trinidad and Tobago. Since then, a series of oil spills have been discovered, coating beaches, sullying mangrove forests, and very likely decimating wildlife in Trinidad's Gulf of Paria. The oil spills have been linked to the state-owned oil company, Petrotrin, which has claimed that sabotage is behind at least two of the spills. However Trinidad and Tobago's Environmental Management Authority has recently slapped the company with a $3.1 million fine by for the damage, while some politicians have called for an independent investigation into the slew of spills.


Investigation finds Chinese factory slaughters 600 whale sharks a year

(01/29/2014) A four-year investigation by WildLifeRisk, a Hong Kong-based marine conservation group, has found that a single factory in China's Zhejiang Province slaughters some 600 whale sharks a year to produce oil for cosmetics and health supplements.


One quarter of sharks and rays threatened with extinction


(01/22/2014) One quarter of all shark and ray species are threatened with extinction, according to a new study published in the open-access journal eLife. The paper analyzed the threat and conservation status of 1,041 species of chondrichthyans—the class of fish whose skeletons are made of cartilage instead of bone which includes sharks, rays, skates and chimaeras—and found this group to be among the most threatened animals in the world.


The smoothtooth blacktip shark and four other species rediscovered in markets


(01/21/2014) Scientific American) magazine recently ran an article on the rediscovery of the smoothtooth blacktip shark (Carcharhinus leiodon) in a Kuwaiti fish market. Believed extinct for over 100 years, the smoothtooth had not been seen since the naturalist Wilhelm Hein returned from a trip to Yemen in 1902. With its reappearance, scientists scoured Kuwaiti markets and discovered an astounding 47 individual smoothtooth blacktips.


Two journalists awarded prizes for reporting on fisheries in the Pacific


(01/20/2014) Mongabay.org - a non-profit dedicated to raising awareness of social and environmental issues relating to tropical forests and other ecosystems - has announced the winners of two environmental reporting prizes under its Special Reporting Initiative (SRI) program. The prizes sought proposals to investigate questions around marine fisheries management in the Pacific.


PHOTOS: Glowing fish - study finds widespread biofluorescence among fish


(01/10/2014) Biofluorescence is widespread among marine fish species, indicating its importance in communication and avoiding detection, finds a new study published in the journal PLOS ONE. The research shows that biofluorescence — a phenomenon where organisms absorb light, transform it, and emit it as a different color — is more common in the animal kingdom than previously known.


Conservation Hail Mary works: Mate for near-extinct fish found!

(12/20/2013) Researchers are celebrating after an urgent global search turned up a female mate for a fish that is on the brink of extinction.


Top 10 HAPPY environmental stories of 2013


(12/19/2013) China begins to tackle pollution, carbon emissions: As China's environmental crisis worsens, the government has begun to unveil a series of new initiatives to curb record pollution and cut greenhouse emissions. The world's largest consumer of coal, China's growth in emissions is finally slowing and some experts believe the nation's emissions could peak within the decade. If China's emissions begin to fall, so too could the world's.


China bans shark fin, bird's nest soup from state banquets

(12/10/2013) China has banned shark fin and bird's nest soup from being served at official state banquets, reports Chinese state media.


Google Earth reveals fish catch is 6 times greater than thought in Persian Gulf

(11/27/2013) Google Earth has once again been used by researchers for scientific discovery.


Coelacanths might be monogamous, to the surprise of researchers


(11/14/2013) They evaded humans for millions of years and live very private lives. The hulking, fleshy-finned fish known as the coelacanth has beguiled scientists for generations. But the coelacanth mystique that enchants researchers also makes it difficult to study. Researchers recently revealed in Nature Communications one startling aspect of the coelacanth lifestyle: they might be monogamous.


Scientist splits Amazonian giants into separate species

(10/23/2013) It's hard to mistake an arapaima for anything else: these massive, heavily-armored, air-breathing fish (they have to surface every few minutes) are the megafauna of the Amazon's rivers. But despite their unmistakability, and the fact that they have been hunted by indigenous people for millennia, scientists still know relatively little about arapaima, including just how many species there are. Since the mid-Nineteenth Century, scientists have lumped all arapaima into one species: Arapaima gigas. However, two recent studies in Copeia split the arapaimas into at least five total species—and more may be coming.


98% of marine fish headed for the aquarium trade die within a year in the Philippines


(10/22/2013) Almost all wild caught marine fish for the aquarium trade will die within a year of capture, according to WWF. Following months of interviews with Filipino marine exporters and hobbyists, WWF-Philippines have found that roughly 80% of all marine fish die before they are sold, and those that survive long enough to be bought by hobbyists are extremely likely to be dead in under a year.


The 'dead' ocean: eyewitness says overfishing has emptied the Pacific


(10/22/2013) An Australian sailor has described parts of the Pacific Ocean as "dead" because of severe overfishing, with his vessel having to repeatedly swerve debris for thousands of kilometers on a journey from Australia to Japan. Ivan MacFadyen told of his horror at the severe lack of marine life and copious amounts of rubbish witnessed on a yacht race between Melbourne and Osaka. He recently returned from the trip, which he previously completed 10 years ago.


Another 'sea-serpent' oarfish washes up in California

(10/20/2013) Another sea-serpent-like oarfish has been found dead along the coast in Southern California


California 'sea monster' is an oarfish

(10/16/2013) The dead "sea monster' spotted off the coast of Southern California on Sunday is actually an oarfish, a deepwater fish species that can reach a length of 55 feet (17 meters).


Pet fish invade ecosystem, upending nutrients and impoverishing fishers


(10/02/2013) If you, or someone you know, owns a freshwater aquarium, chances are you have seen the peculiar little creature attached face-first to the glass in effort to find a morsel of algae. This algae eater, popularly known as the sucker fish, is the sailfin catfish, or plecos. It is one of the most commonly purchased fish in the freshwater aquarium fish trade, and, according to recent research in The Royal Society B, aquarists often reintroduce the sucker-fish into the wild with detrimental consequences.


Shark overfishing hurts coral reefs

(09/20/2013) Overfishing for sharks is having detrimental effects on coral reefs, finds a new study published in the journal PLOS One.


New campaign celebrates the world's 'ugliest' animal

(09/16/2013) The blobfish (Psychrolutes marcidus), a species that lives at great depths and is rarely seen but resembles a marine Jabba the Hut, has been voted the world's ugliest animal.


Mesoamerican Reef needs more local support, says report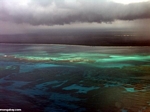 (09/13/2013) From massive hotel development through the agriculture industry, humans are destroying the second largest barrier reef in the world: the Mesoamerican Reef. Although global climate change and its effects on reefs via warming and acidification of coastal waters have made recent headlines, local human activities may destroy certain ecosystems before climate change has a chance to do it. The harmful effects of mining, agriculture, commercial development, and fishing in coastal regions have already damaged more than two-thirds of reefs across the Caribbean, in addition to worsening the negative effects of climate change.


Video: scientists discover new walking shark species in Indonesia

(09/11/2013) A species of shark that uses its fins to 'walk' along the bottom of the ocean floor has been discovered off the coast of Indonesia. The shark, Hemiscyllium halmahera, uses its fins to wiggle along the seabed and forage for small fish and crustaceans, scientists from Conservation International said on Friday.


Are sea turtles responsible for lower fish catches in India?


(08/29/2013) Fishing communities on Agatti Island in Lakshwadeep, India, blame their reduced fish catch on green turtles; according to them, green turtles chomp their way through the seagrass beds lining the shallow reef waters that are essential for fish to breed. This leads some in the community to clandestinely kill sea turtles and destroy their nests.


Trinidad and Tobago: a biodiversity hotspot overlooked


(08/26/2013) The two-island nation of Trinidad and Tobago in the Caribbean (just off the coast of Venezuela) may be smaller than Delaware, but it has had an outsized role in the history of rainforest conservation as well as our understanding of tropical ecology. Home to an astounding number of tropical ecosystems and over 3,000 species and counting (including 470 bird species in just 2,000 square miles), Trinidad and Tobago is an often overlooked gem in the world's biodiversity.


Endangered chimps and forest elephants found in rainforest to be logged for palm oil


(08/08/2013) A biological survey of forests slated for destruction for a palm oil project in Cameroon has uncovered 23 species of large mammals, including the world's most endangered chimpanzee subspecies, the Nigeria-Cameroon chimpanzee (Pan troglodytes ellioti). The project in question, operated by U.S.-based company Herakles Farms, has come under stiff criticism both locally and abroad for threatening one of Africa's most biologically rich forest lands and arguably undercutting local peoples' access to traditional lands.


Rare and threatened freshwater fish plundered for aquarium trade in India


(07/25/2013) Thirty percent of the fish exported from India in the past seven years were from dozens of threatened species including the endangered red-lined torpedo barb (Puntius denisonii) and the miss kerala look alike (Puntius chalakkudiensis) amongst others, according to a recently published paper in Biological Conservation. By documenting the extent and impact of the trade in rare and threatened freshwater fish species in India, scientists have uncovered the local scale of the aquarium pet trade.


Forgotten species: the arapaima or 'dinosaur fish'


(07/15/2013) Let's go back some 14,000 years (or up to 50,000 depending on who you talk to), since this is the first time humans encountered the meandering, seemingly endless river system of the Amazon. Certainly, the world's first Amazonians would have been astounded by the giant beasts of the region, including ground sloths and mastodons (both now extinct), as well as giant anteaters, armadillos, and tapirs, currently the biggest land animal on the continent. But these first explorers might have been even more surprised by what dwelled in the rivers: anaconda, caiman, and the arapaima. Wait, the what?


Tiny suckermouth catfish discovered in Brazil

(07/10/2013) Scientists have discovered a new suckermouth catfish in the Rio Paraíba do Sul basin in southeastern Brazil.


San Francisco seafood restaurants go sustainable


(07/02/2013) The Seafood Watch Program, first created by Monterey Bay Aquarium in the late 1990s, is arguably the best-known guide to sustainably-caught seafood in the U.S. Listing seafood choices in three categories—green (best choices), yellow (good alternatives), and red (avoid)—the guide informs consumers of the best options. However, it's one thing to create a well-respected guide, and another issues altogether to get producers and consumers to use it. But a newer partnership, the San Francisco Seafood Watch Alliance, is working to bridge this gap. Maggie Ostdahl of Aquarium of the Bay works with the Seafood Watch Restaurant program and restaurants across San Francisco—one of the best places in the country for seafood—to source sustainable seafood. Restaurant partners avoid seafood on the guide's red list.


Conserving the long-neglected freshwater fish of Borneo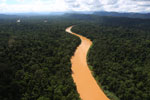 (06/11/2013) Borneo is a vast tropical island known for orangutans, rhinos, elephants, sun bears, proboscis monkeys, hornbills, and ubiquitous leeches. Conservationists have championed all of these species (aside from the leeches) in one way or another, but like many tropical regions Borneo's freshwater species have long been neglected, despite their rich biodiversity and importance to local people. But a new organization, the Kinabatangan River Spirit Initiative, is working to change that.


Monster shark sparks talk of overfishing

(06/06/2013) A giant mako shark caught by a sports-fisherman Monday in California has spurred a conversation about declining shark populations worldwide, reports the Associated Press.


Manta ray tourism worth 28 times more than killing them for Traditional Chinese Medicine

(06/03/2013) A new study in the open access journal PLoS ONE estimates that manta rays are worth $140 million a year in tourism across 23 countries, significantly outweighing the worth of manta ray gill plates, which have become the newest craze in Traditional Chinese Medicine.


Local economy ruined by pesticide pollution in the Caribbean


(05/29/2013) On 15 April more than 100 fishermen demonstrated in the streets of Fort de France, the main town on Martinique, in the French West Indies. In January they barricaded the port until the government in Paris allocated €2m ($2.6m) in aid, which they are still waiting for. The contamination caused by chlordecone, a persistent organochlorine pesticide, means their spiny lobsters are no longer fit for human consumption. The people of neighboring Guadeloupe are increasingly angry for the same reason. After polluting the soil, the chemical is wreaking havoc out at sea, an environmental disaster that now threatens the whole economy.


Scientists discover high mercury levels in Amazon residents, gold-mining to blame


(05/28/2013) The Madre de Dios region in Peru is recognized for its lush Amazon rainforests, meandering rivers and rich wildlife. But the region is also known for its artisanal gold mining, which employs the use of a harmful neurotoxin. Mercury is burned to extract the pure gold from metal and ore producing dangerous air-borne vapors that ultimately settle in nearby rivers. 'Mercury in all forms is a potent neurotoxin affecting the brain, central nervous system and major organs,'Luis Fernandez, an ecologist and research associate at the Carnegie Institution's Department of Global Ecology, told mongabay.com. 'At extremely high exposure levels, mercury has been documented to cause paralysis, insanity, coma and death.'


Indonesia's largest coal plant will be built despite protests, minister says

(05/26/2013) Indonesia will go ahead with construction of what is set to be its largest coal-fired power plant in Batang, Central Java next year, a senior government official has said, downplaying opposition from environmental groups and the local community. Developers have struggled to acquire the approximately 200 hectares of land needed for the planned PLTU Batang plant, which would have a 2000 megawatt (MW) capacity. Residents of five villages have protested the project, with some refusing to release their land on fears of potential environmental damage to the area. Environmental groups also oppose the plant, saying it overlaps with a marine protected area and runs counter to President Susilo Bambang Yudhoyono's commitment to reduce carbon emissions.


China approves another mega-dam that will imperil endangered species

(05/21/2013) Chinese environmental authorities have approved construction plans for what could become the world's tallest dam, while acknowledging that the project would affect endangered plants and rare fish species.


Biosphere conservation: monumental action is critical to avert global environmental crisis


(05/20/2013) Human-caused changes to our biosphere—the global total of the world's ecosystems—are now so great and alarmingly rapid that human lives and societies undoubtedly face epic challenges in the near future as our biosphere deteriorates, planetary boundaries are reached, and tipping points exceeded. We may survive, we may painfully adapt, but it is a fair bet that grave hardship, loss, and sacrifice lay ahead. The nature and extent of impacts among human populations hinges on how successfully we respond to the biosphere crisis with extraordinary leadership, balanced solutions applied at global scales, and unprecedented cooperation—or not.


Pacific islanders are the 'victims of industrial countries unable to control their carbon dioxide emissions'

(05/15/2013) With islands and atolls scattered across the ocean, the small Pacific island states are among those most exposed to the effects of global warming: increasing acidity and rising sea level, more frequent natural disasters and damage to coral reefs. These micro-states, home to about 10 million people, are already paying for the environmental irresponsibility of the great powers.


Aquarium launches desperate search to save a species down to 3 individuals

(05/10/2013) Aquarists at ZSL London Zoo have launched a worldwide appeal to find a female mate for a fish species that is believed to have gone extinct in the wild.


Scientists discover that marine animals disperse seagrass

(05/09/2013) Lesser known than coral reefs, marine seagrass ecosystems are rich in biodiversity and are powerhouses when it comes to sequestering carbon dioxide. Yet, much remains unknown about the ecology of seagrass beds, including detailed information on how seagrass spread their seeds and colonize new area. Now a recent study in Marine Ecology Progress Series documents that several species of marine animal are key to dispersing seagrass, overturning the assumption that seagrass was largely dispersed by abiotic methods (such as wind and waves).


Frankenfish or scientific marvel?: giant GM salmon await U.S. approval

(05/07/2013) It is hard to think of a more unlikely setting for genetic experimentation or for raising salmon: a rundown shed at a secretive location in the Panamanian rainforest miles inland and 1,500m above sea level. But the facility, which is owned by an American company AquaBounty Technologies, stands on the verge of delivering the first genetically modified food animal—a fast-growing salmon—to supermarkets and dinner tables.


What if companies actually had to compensate society for environmental destruction?


(04/29/2013) The environment is a public good. We all share and depend on clean water, a stable atmosphere, and abundant biodiversity for survival, not to mention health and societal well-being. But under our current global economy, industries can often destroy and pollute the environment—degrading public health and communities—without paying adequate compensation to the public good. Economists call this process "externalizing costs," i.e. the cost of environmental degradation in many cases is borne by society, instead of the companies that cause it. A new report from TEEB (The Economics of Ecosystems and Biodiversity), conducted by Trucost, highlights the scale of the problem: unpriced natural capital (i.e. that which is not taken into account by the global market) was worth $7.3 trillion in 2009, equal to 13 percent of that year's global economic output.


China 'looting' Africa of its fish

(04/24/2013) Just 9% of the millions of tonnes of fish caught by China's giant fishing fleet in African and other international waters is officially reported to the UN, say researchers using a new way to estimate the size and value of catches. Fisheries experts have long considered that the catches reported by China to the UN's Food and Agriculture Organization (UNFAO) are low but the scale of the possible deception shocked the authors.


Clownfish helps its anemone host to breathe


(04/24/2013) The sight of a clownfish wriggling through the stinging tentacles of its anemone is a familiar and seemingly well-understood one to most people—the stinging anemone provides a protective home for the clownfish who is immune to such stings, and in turn the clownfish chases away any polyp-eating sunfish eyeing the anemone's tentacles for a meal. But recent research has shown that all that clownfish wriggling significantly helps to oxygenate the anemone at night, when oxygen levels in the water are low.


The river of plenty: uncovering the secrets of the amazing Mekong


(04/23/2013) Home to giant catfish and stingrays, feeding over 60 million people, and with the largest abundance of freshwater fish in the world, the Mekong River, and its numerous tributaries, brings food, culture, and life to much of Southeast Asia. Despite this, little is known about the biodiversity and ecosystems of the Mekong, which is second only to the Amazon in terms of freshwater biodiversity. Meanwhile, the river is facing an existential crisis in the form of 77 proposed dams, while population growth, pollution, and development further imperil this understudied, but vast, ecosystem.


Yangtze porpoise down to 1,000 animals as world's most degraded river may soon claim another extinction


(04/16/2013) A survey late last year found that the Yangtze finless porpoise (Neophocaena asiaeorientalis asiaeorientalis) population has been cut in half in just six years. During a 44-day survey, experts estimated 1,000 river porpoises inhabited the river and adjoining lakes, down from around 2,000 in 2006. The ecology of China's Yangtze River has been decimated the Three Gorges Dam, ship traffic, pollution, electrofishing, and overfishing, making it arguably the world's most degraded major river. These environmental tolls have already led to the likely extinction of the Yangtze river dolphin (Lipotes vexillifer), or baiji, and possibly the Chinese paddlefish (Psephurus gladius), which is one of the world's longest freshwater fish.



Page 1 | Page 2 | Page 3 | Page 4 | Page 5 | Page 6 | Page 7 | Page 8 | Page 9