News articles on Environmental Law

---
Mongabay.com news articles on Environmental Law in blog format. Updated regularly.






A total ban on primary forest logging needed to save the world, an interview with activist Glen Barry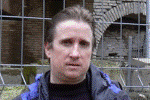 (06/02/2010) Radical, controversial, ahead-of-his-time, brilliant, or extremist: call Dr. Glen Barry, the head of Ecological Internet, what you will, but there is no question that his environmental advocacy group has achieved major successes in the past years, even if many of these are below the radar of big conservation groups and mainstream media. "We tend to be a little different than many organizations in that we do take a deep ecology, or biocentric approach," Barry says of the organization he heads. "[Ecological Internet] is very, very concerned about the state of the planet. It is my analysis that we have passed the carrying capacity of the Earth, that in several matters we have crossed different ecosystem tipping points or are near doing so. And we really act with more urgency, and more ecological science, than I think the average campaign organization."
Timber certification is not enough to save rainforests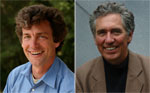 (06/02/2010) In the 1980s and 1990s pressure from activist groups led some of the world's largest forestry products companies and retailers to join forces with environmentalists to form the Forest Stewardship Council (FSC), a certification standard that aims to reduce the environmental impact of wood and paper production on natural forests. Despite initial skepticism on whether buyers would pay a premium for greener forest products, FSC quickly grew and by 2000 had become a standard in many markets, including Europe and the United States. Companies like Home Depot, Lowe's, and Ikea are today strong supporters of the FSC. But the FSC has not been without controversy. In recent years some activists have voiced concern about FSC standards as well as the credibility of auditors that certify timber operations. Among the initiative's supporters is the Rainforest Action Network (RAN), a group best known for its aggressive protest tactics. RAN says engagement with the FSC is better than the alternative: leaving the timber industry to devise its own sustainability standards.
International alliance created to help corporations avoid illegal wood

(06/01/2010) Given the complexities of the global wood trade and the difficulty of deciphering a product's source of wood, the World Resources Institute (WRI), the Environmental Investigation Agency (EIA-US and the US Agency for International Development (USAID) have banded together to create a global initiative, the Forest Legality Alliance, to aid private corporations to reduce the trade in illegal wood. The alliance's formation comes after the US amended the Lacey Act in 2008 to ban the trade of illegal wood products in the US.
Hawaii bans shark fin soup

(05/31/2010) Governor of Hawaii, Linda Lingle, has signed into law a ban on shark-fin soup beginning July 1st, 2011, according to Reuters. The soup is currently served in a number of Chinese restaurants in Hawaii, but the trade has decimated certain shark species due to overfishing.
Researchers: Madagascar rosewoods deserve CITES protection

(05/27/2010) A new policy paper in Science warns that several species of Madagascar's rosewood could be pushed to extinction due to a current illegal logging crisis on the island. These hardwood species should be considered for protection under Convention of International Trade in Endangered Species of Wild Fauna and Flora (CITES), the researchers conclude.
'Prepare for war': tensions rising over Brazil's controversial Belo Monte dam

(05/25/2010) Tensions are flaring after Brazil's approval of the Belo Monte dam project last month to divert the flow of the Xingu River. The dam, which will be the world's third larges, will flood 500 square miles of rainforest, lead to the removal of at least 12,000 people in the region, and upturn the lives of 45,000 indigenous people who depend on the Xingu. After fighting the construction of the dam for nearly thirty years, indigenous groups are beginning to talk of a last stand.
Malaysia introducing tough new wildlife laws

(05/20/2010) By the end of the year, Malaysia will begin enforcing its new Wildlife Conservation Act 2010 including stiffer penalties for poaching and other wildlife-related crimes, such as first time punishments for wildlife cruelty and zoos that operate without license.
Taking back the rainforest: Indians in Colombia govern 100,000 square miles of territory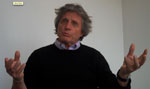 (05/10/2010) Indigenous groups in the Colombian Amazon have long suffered deprivations at the hands of outsiders. First came the diseases brought by the European Conquest, then came abuses under colonial rule. In modern times, some Amazonian communities were virtually enslaved by the debt-bondage system run by rubber traders: Indians could work their entire lives without ever escaping the cycle of debt. Later, periodic invasions by gold miners, oil companies, colonists, and illegal coca-growers took a heavy toll on remaining indigenous populations. Without title to their land, organization, or representation, indigenous Colombians in the Amazon seemed destined to be exploited and abused. But new hope would emerge in the 1980s, thanks partly to the efforts of Martin von Hildebrand, an ethnologist who would help indigenous Colombians eventually win control over 260,000 square kilometers (100,000 square miles) of Amazon rainforest—an area larger than the United Kingdom.
Logging in Tongass rainforest would imperil rare species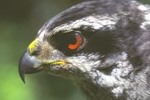 (05/03/2010) According to a letter from three past employees of the Alaska Division of Wildlife Conservation to Sean Parnell, the Governor of Alaska, a proposal to bill logging the Tongass temperate rainforest would threaten two endangered species. In fact, the letter warns that if the bill passes and the company in question, Sealaska, proceeds with logging it is likely the Alexander Archipelago wolf and the Queen Charlotte goshawk would be pushed under the protection of the US Endangered Species Act (ESA).
A day to celebrate (and save) the world's amphibians: the 2nd Annual Save the Frogs Day

(04/28/2010) Friday, April 30th is for the frogs: educational programs, conservation walks with experts, frog leaping races, and the world's first protest to save frogs are all planned for the world's 2nd Annual Save the Frogs Day. Organized by the non-profit SAVE THE FROGS!, events are so far planned in 15 countries on every continent besides Antarctica—fittingly the only continent that lacks amphibians.
Off and on again: Belo Monte dam goes forward, protests planned

(04/20/2010) An auction to build the Belo Monte dam, a massive hydroelectric project in Brazil, is going ahead despite two court-ordered suspensions, both of which have been overturned. The dam, which would be the world's third-largest, has been criticized by indigenous groups, environmental organizations, and most recently filmmaker James Cameron who created the wildly popular Avatar.
New report alleges Sarawak government, police, and loggers "act in collusion to harass and intimidate indigenous communities"

(04/15/2010) A new report by JOANGOHutan, the Malaysian Network of Indigenous Peoples and Non-Governmental Organizations, paints an atmosphere of abuse and ambivalence toward indigenous communities embroiled in land disputes in the Malaysian state of Sarawak on the island of Borneo. According to the report, there are currently 140 land dispute cases in limbo in the Sarawak courts. Indigenous groups are fighting loggers, oil palm plantation developers, and the paper industry for their tribal lands, yet indigenous tribes have not found advocates in state government.
New report finds millions of marine turtles killed by fisheries, not thousands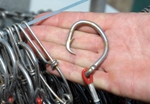 (04/06/2010) Humankind's appetite for seafood has had a bigger impact on the world's marine turtles than long thought. A new report by Conservation International (CI) in partnership with Duke University's Project GloBAL (Global By-catch Assessment of Long-lived Species) finds that in the past eighteen years it is likely millions of marine turtles have been killed as bycatch by the world's fisheries.
History repeats itself: the path to extinction is still paved with greed and waste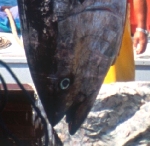 (04/05/2010) As a child I read about the near-extinction of the American bison. Once the dominant species on America's Great Plains, I remember books illustrating how train-travelers would set their guns on open windows and shoot down bison by the hundreds as the locomotive sped through what was left of the wild west. The American bison plunged from an estimated 30 million to a few hundred at the opening of the 20th century. When I read about the bison's demise I remember thinking, with the characteristic superiority of a child, how such a thing could never happen today, that society has, in a word, 'progressed'. Grown-up now, the world has made me wiser: last month the international organization CITES (Convention on International Trade in Endangered Species) struck down a ban on the Critically Endangered Atlantic bluefin tuna. The story of the Atlantic bluefin tuna is a long and mostly irrational one—that is if one looks at the Atlantic bluefin from a scientific, ecologic, moral, or common-sense perspective.
When it comes to Yellow Fever, conserving howler monkeys saves lives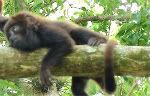 (03/29/2010) Abundant and diverse wildlife help people in many ways: for example bees pollinate plants, birds and mammals disperse seeds, bats control pest populations, and both plants and animals have produced life-saving medicines and technological advances. But how could howler monkeys save people from a Yellow Fever outbreak? A new study in the open-access journal Tropical Conservation Science explores the link between howler monkeys, mosquitoes, and humans during a recent yellow fever outbreak in the state of Rio Grande do Sul, Brazil.
Wildlife Management Areas in Africa require changes to become sustainable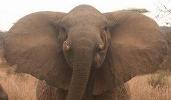 (03/29/2010) Wildlife Management Areas in Africa were created to serve a dual purpose. By granting local communities usage rights over wildlife in designated areas, African countries hoped both to allow communities to benefit from their wildlife while taking an active part in conservation. A new paper in published in the open access journal Tropical Conservation Science outlines the current problems facing WMAs, using Tanzania as an example, and recommends possible solutions.
CITES chooses 'commerce' over sharks, leaving endangered species vulnerable

(03/23/2010) Only the porbeagle shark received protection today from the Convention on International Trade in Endangered Species (CITES). Seven other shark species failed to win international protection despite plummeting populations due to overfishing. Once again, Japan led the opposition to regulating the trade in white-tipped sharks and scalloped hammerheads, including two look-alike species: the great hammerhead and the smooth hammerhead. Japan has dominated the CITES meeting, successfully leading resistance to banning the trade in the Critically Endangered Atlantic bluefin tuna and against monitoring the coral trade.
Rise in poaching pushes CITES to vote 'no' to ivory sales

(03/22/2010) The Convention on International Trade in Endangered Species (CITES) has pleased conservationists with its decision to not allow the one-off sales of ivory from government stockpiles in Tanzania and Zambia given the recent rise in elephants poaching in Africa.
Critically Endangered bluefin tuna receives no reprieve from CITES

(03/18/2010) A proposal to totally ban the trade in the Critically Endangered Atlantic bluefin tuna failed at the Convention on International Trade in Endangered Species (CITES), surprising many who saw positive signs leading up to the meeting of a successful ban.
Sharks lose out at UN meeting

(03/17/2010) An effort to bolster conservation measures for plummeting shark populations was defeated yesterday at the Convention on International Trade in Endangered Species (CITES), according to the AP. The nonbinding measure would have increased transparency in the shark trade and produced research on illegal fishing for sharks.
Indonesia opens protected rainforests to mining and other developments

(03/16/2010) Indonesian President Susilo Bambang Yudhoyono has issued new regulations, which will allow underground mining in protected areas, according to the Jakarta Post. The new rules will also allow power plants, renewable energy, and transportation such as toll roads in protected forests.
Forgotten Species: the marooned pygmy three-toed sloth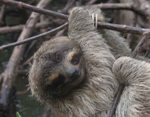 (03/16/2010) Many people consider tropical islands mini-paradises: sanctuaries cut-off from the rest of the world. Some species flourish on islands for the same reason. With few predators and a largely consistent environment, once a species has comfortably adapted to its habitat there's little to do but thrive. That is until something changes: like humans showing up. Changes in confined island ecosystems often have large and rapid impacts, too fast and too big for marooned species to survive.
Environmental groups call on Delmas to cancel shipment of illegally logged wood from Madagascar

(03/15/2010) Pressure is building on the French shipping company Delmas to cancel large shipments of rosewood, which was illegally logged in Madagascar during the nation's recent coup. Today two environmental groups, Global Witness and the Environmental Investigation Agency (EIA) called on Delmas to cancel the shipment, which is currently being loaded onto the Delmas operated ship named 'Kiara' in the Madagascar port of Vohemar.
Thousands of tons of illegal timber in Madagascar readied for export

(03/13/2010) As the President of France, Nicholas Sarkozy, argues in Paris that more funding is needed to stop deforestation and mitigate climate change, a shipment of illegal rosewood is being readied for export in Madagascar by a French company with the tacit approval of the French government.
Afghanistan protects 15 additional endangered species

(03/02/2010) Afghanistan's National Environment Protection Agency (NEP) has added 15 species to its Protected Species List, totaling 48 species now under protection. The new species includes the large-billed reed warbler, which was only recently discovered in the Central Asian nation. Fortunately, by law newly discovered species in Afghanistan receive automatic legal protection.
Common pesticide changes male frogs into females, likely devastating populations

(03/01/2010) One of the world's most popular pesticides, atrazine, chemically castrates male frogs and in some instances changes them into completely functionally females, according to a new study in the Proceedings of the National Academy of Sciences. The authors conclude that atrazine likely plays a large, but unsuspected role in the current global amphibian crisis.
How to end Madagascar's logging crisis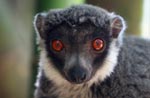 (02/10/2010) In the aftermath of a military coup last March, Madagascar's rainforests have been pillaged for precious hardwoods, including rosewood and ebonies. Tens of thousands of hectares have been affected, including some of the island's most biologically-diverse national parks: Marojejy, Masoala, and Makira. Illegal logging has also spurred the rise of a commercial bushmeat trade. Hunters are now slaughtering rare and gentle lemurs for restaurants.
EU: rainforests can be converted to palm oil plantations for biofuel production
(02/04/2010) The European Union may be planning to classify oil palm plantations as forests, raising fears among environmental groups of expanded conversion of tropical rainforests for biofuel production, reports the EUobserver, which cites a leaked document from the European Commission. The draft document shows that policymakers are considering language that would specifically allow use of biofuels produced via conversion of rainforests to oil palm plantations.
Dispelling myths about the US Lacey Act

(01/21/2010) The Environmental Investigation Agency (EIA) has released a document to dispel common myths related to the 2008 amendment to the Lacey Act, which makes it possible for the United States to support efforts to combat illegal logging both abroad and at home.
The real Avatar story: indigenous people fight to save their forest homes from corporate exploitation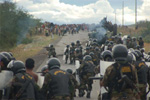 (12/22/2009) In James Cameron's newest film Avatar an alien tribe on a distant planet fights to save their forest home from human invaders bent on mining the planet. The mining company has brought in ex-marines for 'security' and will stop at nothing, not even genocide, to secure profits for its shareholders. While Cameron's film takes place on a planet sporting six-legged rhinos and massive flying lizards, the struggle between corporations and indigenous people is hardly science fiction.
Brazil grants deforestation amnesty for farmers and ranchers

(12/14/2009) A decree issued by President Luiz Inacio Lula da Silva suspends up to $5.7 billion in fines and gives ranchers and farmers in the Amazon two more years to come into compliance with environmental laws aimed to curtain deforestation, reports the Associated Press.
Cattle company bulldozing UNESCO site, threatening uncontacted natives

(12/09/2009) A Brazilian ranching company is bulldozing land within UNESCO Chaco Biosphere Reserve in Paraguay, home to the only uncontacted natives outside of the Amazon in South America. While the UNESCO status provides no legal protections to the area, it is meant as an international marker to protect the tribe of the Ayoreo-Totobiegosode and the forest they inhabit.
Europe says US and China emission targets don't go far enough

(12/07/2009) At a press conference during the first day of the UN Copenhagen Climate Change Conference, the European Union has stated it will not raise its emissions cuts from 20 percent to 30 percent by 2020 (over 1990 levels) unless the US and China go further in their cuts.
Actions taken to save sharks 'disappointing'

(11/15/2009) Environmentalists say that the International Commissions for the Conservation of Atlantic Tuna (ICCAT) did not do enough in their yearly meeting to protect the ocean's sharks.
ICCAT fails to protect critically endangered tuna—again

(11/15/2009) The International Commissions for the Conservation of Atlantic Tuna (ICCAT) ignored the advice of its scientists to end fishing of the Atlantic bluefin tuna. Instead ICAAT set a quota of 13,500 tons of fish. This is not the first time ICCAT has flouted its own researchers' advice: it has repeatedly set quotas well-above its researchers' recommendations.
Costa Rica proposes to downgrade Las Baulas National Park, threatening leatherback sea turtles
(11/11/2009) Costa Rica is considered by many to be a shining example of environmental stewardship, preserving both its terrestrial and marine biodiversity while benefiting from being a popular tourist location. However, a new move by the Costa Rican government has placed their reputation in question. In May of this year the President of Costa Rica, Oscar Arias, presented a law to the legislature that would downgrade Las Baulas from a National Park to a 'mixed property wildlife refuge'. The downgrading would authorize a number of development projects that conservationists say would threaten the park's starring resident: the leatherback turtle.
Tiger rescued from poachers in Malaysia perishes from injuries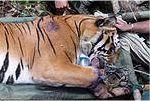 (10/29/2009) Rescued in early October from a poacher's snare, a Malayan tiger has died from stress and infection due to its injuries. The 120 kilogram (264 pound) male tiger died on October 19th in the Malacca Zoo after undergoing surgery to amputate its right foreleg, which two weeks before had been caught in a poacher's snare and severely injured. "It broke my heart as I was there during the rescue. Everyone had such high hopes of the tiger being released back into the wild after its treatment at the zoo, and no one spoke of the in-betweens," says Reuben Clements.
Illegal logging trade from Myanmar to China slows, but doesn't stop

(10/28/2009) The illegal wood trade from Myanmar to China has slowed, but it still threatens Myanmar's tropical forests and species, according to a new report by Global Witness. From 2005 and 2008 improved border controls into China led to a drop in imports of logs and sawn wood by 70 percent.
New reserve created in Cambodia with REDD in mind

(10/26/2009) Cambodia's Royal Government's Council of Ministers has declared the creation of the Seima Protection Forest, a 1,100 square miles (2,849 square kilometers) park home to tigers, elephants, and endangered primates. The park's creation was developed in part by the Wildlife Conservation Society's (WCS) "Carbon for Conservation" program, which intends to protect high-biodiversity ecosystems while raising funds through carbon sequestration schemes such as Reducing Emission from Deforestation and Degradation (REDD).
Amazonian natives say they will defend tribal lands from Hunt Oil with "their lives"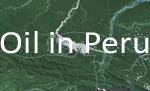 (10/25/2009) Indigenous natives in the Amazon are headed to the town of Salvacion in Peru with a plan to forcibly remove the Texas-based Hunt Oil company from their land as early as today. Peruvian police forces, numbering in the hundreds, are said to be waiting in the town. The crisis has risen over an area known as Lot 76, or the Amarakaeri Communal Reserve. The 400,000 hectare reserve was created in 2002 to protect the flora and fauna of the area, as well as to safeguard watersheds of particular importance to indigenous groups in the region.
Emotional call for palm oil industry to address environmental problems
(10/21/2009) During what was at times an emotional speech, Sabah's Minister of Tourism, Culture, and Environment, Datuk Masidi Manjun, called on the palm oil industry to stop polluting rivers and work with NGOs to save orangutans and other wildlife. He delivered the speech on the first day of an Orangutan Conservation Colloquium held in early October in the Malaysian state of Sabah on the island of Borneo.
Palm oil industry pledges wildlife corridors to save orangutans

(10/03/2009) In an unlikely—and perhaps tenuous—alliance, conservationists and the palm oil industry met this week to draw up plans to save Asia's last great ape, the orangutan. As if to underscore the colloquium's importance, delegates on arriving in the Malaysian State of Sabah found the capital covered in a thick and strange fog caused by the burning of rainforests and peat lands in neighboring Kalimantan. After two days of intensive meetings the colloquium adopted a resolution which included the acquisition of land for creating wildlife buffer zones of at least 100 meters along all major rivers, in addition to corridors for connecting forests. Researchers said such corridors were essential if orangutans were to have a future in Sabah.




Page 1 | Page 2 | Page 3 | Page 4 | Page 5 | Page 6 | Page 7 | Page 8 | Page 9 | Page 10 | Page 11 | Page 12