News articles on Environmental Law

---
Mongabay.com news articles on Environmental Law in blog format. Updated regularly.





Progress being made in curbing illegal timber imports

(11/25/2014) Five major timber importers are making progress in cutting contraband wood from their markets, argues a series of reports published by Chatham House.


A tale of 2 Perus: Climate Summit host, 57 murdered environmentalists


(11/18/2014) On September 1st, indigenous activist, Edwin Chota, and three other indigenous leaders were gunned down and their bodies thrown into rivers. Chota, an internationally-known leader of the Asháninka in Peru, had warned several times that his life was on the line for his vocal stance against the destruction of his peoples' forests, yet the Peruvian government did nothing to protect him—or others.


Greenpeace investigation prompts Belgian authorities to seize timber shipment

(11/16/2014) Authorities in Belgium seized two containers of Brazilian timber in Antwerp following a demonstration by Greenpeace, which alleged that the Ipe timber had been cut illegally and therefore violated the EU's trade laws.


Rogue palm oil company appeals deforestation case to Indonesia's supreme court

(10/14/2014) Oil palm company PT. Kallista Alam has filed an appeal with the Supreme Court continuing the closely-watched legal battle set to redefine Indonesia's commitment to environmental justice. Lawyers for the company filed the new appeal on October 6, claiming the initial case is invalid because it failed to include all relevant parties as defendants—including the governor of Aceh, who issued the concession permit in 2011.


INTERPOL launches African environmental crime unit

(10/08/2014) To help fight illegal poaching and trafficking, INTERPOL, the world's largest international police organization, has launched an environmental crimes unit in Africa.


The cheap option on climate change: recognize indigenous rights to forests


(09/18/2014) Since 2008, governments have invested $1.64 billion in funds to kick-start REDD+, or Reducing Emissions from Deforestation and Degradation, the global effort to conserve the world's forests in order to better mitigate climate change. However, a new report by the Rights and Resources Initiative (RRI) finds that same amount of money could have secured the legal rights of indigenous and local people to 450 million hectares of forest, an area 40 percent larger than India.


Next big idea in forest conservation? DNA fingerprinting trees to stem illegal logging


(08/21/2014) As a professor at Texas Tech, Dr. Chuck Cannon has been, among other things, working to create a system of DNA fingerprinting for tropical trees to undercut the global illegal logging trade. 'If we just enforced existing laws and management policies, things would be pretty good, but unfortunately, that is where things fall apart in many tropical countries,' Cannon said.


China failing to take effective action against timber smugglers

(08/12/2014) Voluntary guidelines established by the Chinese government won't be enough to curb rampant timber smuggling by Chinese companies, putting 'responsible' actors at risk of having their reputations tarnished, argues a new campaign by the Environmental Investigation Agency (EIA).


Want to save Africa's elephants? Close all ivory markets


(08/07/2014) The only way to save the long-suffering elephants of Africa is to close every ivory market on the planet and destroy all ivory stockpiles, according to a bold new essay in Conservation Biology. Written by Elizabeth Bennett, the Vice President for Species Conservation at the Wildlife Conservation Society, the paper is likely to prove controversial.


World Ranger Day: honoring our wildlife protectors

(07/31/2014) Like Memorial Day, when we honor our nation's military veterans, World Ranger Day is a day to recognize and celebrate the thousands of rangers who put their lives on the line as they protect wildlife and natural resources around the world.


Seeking justice for Corazón: jaguar killings test the conservation movement in Mexico


(07/31/2014) Eight years ago, a female jaguar cub was caught on film by a motion-triggered camera trap set in the foothills of canyons, oak forest, and scrubland that make-up the Northern Jaguar Reserve, just 125 miles south of the U.S.-Mexico border. Three years later, in 2009, the jaguar reappeared on film as an adult. They called her 'Corazón' for the distinctive heart-shaped spot on her left shoulder.


Over a million pangolins slaughtered in the last decade


(07/28/2014) One of the world's most bizarre animal groups is now at risk of complete eradication, according to an update of the IUCN Red List. Pangolins, which look and behave similarly to (scaly) anteaters yet are unrelated, are being illegally consumed out of existence due to a thriving trade in East Asia.


Peru slashes environmental protections to attract more mining and fossil fuel investment


(07/23/2014) In an effort to kickstart investment in mining and fossil fuels, Peru has passed a controversial law that overturns many of its environmental protections and essentially defangs its Ministry of Environment. The new law has environmentalists not only concerned about its impact on the country but also that the measures will undermine progress at the up-coming UN Climate Summit in December.


Regional court kills controversial Serengeti Highway


(06/23/2014) The Serengeti ecosystem got a major reprieve last week when the East African Court of Justice (EACJ) ruled against a hugely-controversial plan to build a paved road through Tanzania's Serengeti National Park. The court dubbed the proposed road 'unlawful' due to expected environmental impacts.


Billy Joel welcomes New York Senate's approval of ivory ban

(06/18/2014) Musician Billy Joel has weighed in on the ivory bill making its way through the New York State legislature.


New York State Assembly approves bill banning ivory trade

(06/13/2014) The New York State Assembly has passed a bill that would ban the purchase and sale of elephant ivory and rhino horn, reports the Wildlife Conservation Society (WCS), which played a key role in pushing the legislation.


53 indigenous activists on trial for police-protester massacre in Peru


(05/15/2014) In the summer of 2009, on a highway in Peru known as Devil's Curve: everything went wrong. For months, indigenous groups had protested new laws by then President Alan Garcia opening up the Amazon to deregulated logging, fossil fuels, and other extractive industries as a part of free trade agreements with the U.S.


Chinese poachers caught with 555 marine turtles, most dead (PHOTOS)


(05/15/2014) On Friday, eleven Chinese fishermen were caught by Filipino police with 555 marine turtles, 378 of which were dead. Officials in the Philippines have since released the 177 living turtles. But the incident has sparked an international standoff between the Philippines and China as the Chinese nationals were arrested in disputed waters in the South China Sea.


Chinese luxury furniture linked to murder, near extinction


(05/12/2014) Intricately carved, meticulously designed, and costing hundreds of thousands of dollars: this is "hongmu," or Chinese luxury furniture reflecting the elite styles of the Ming and Qing dynasties. But while the red-colored furniture may be aesthetically beautiful, it comes with a blood price.


Almost 90 percent of Republic of the Congo's lowland forests open to logging


(05/06/2014) Although the Republic of the Congo has opened up nearly 90 percent of its lowland forests to logging, the majority of the logging occurring in the country is still illegal, according to a new report from the Chatham House. In fact the UK policy institute finds that illegal logging in the Republic of the Congo may make up as much as 70-75 percent of the industry.


Saudi Prince kills two percent of global population of endangered bird


(05/01/2014) In a three week hunting safari between January 11th and 31st of this year, Saudi Arabian Prince Fahd bin Sultan bin Abdulaziz Al Saud and his party allegedly shot down 2,100 Asian Houbara bustards (Chlamydotis macqueenii) in Balochistan, Pakistan. Scientists aren't certain how many Houbara bustards survive today, but their best estimate is around 100,000 and declining.


Chinese who eat endangered species could face over ten years in jail

(04/29/2014) It's well known that much of the world's massive illegal wildlife trade ends up in China, including poached tigers, pangolins, and bears. But now those who order pangolin fetuses, tiger blood, or bear bile at a restaurant or market may see significant jail time.


Brazil's new Forest Code a mixed bag for native ecosystems

(04/24/2014) The revised Forest Code passed into law by Brazil in 2012 could authorize conversion of 400,000 square miles of native grassland for industrial agriculture, while granting amnesty for deforesters in the Amazon rainforest, argues a policy piece published this week in the journal Science.


Brazil to test drones in monitoring the Amazon rainforest

(04/24/2014) Brazilian municipalities are planning to use drones to map properties and monitor forest cover as they move to step up enforcement of the country's Forest Code, reports The Financial Times.


Illegal logging makes up 70 percent of Papua New Guinea's timber industry


(04/22/2014) Corruption, weak governance, and powerful timber barons are illegally stripping the forests of Papua New Guinea, according to a new report from the Chatham House. The policy institute finds that 70 percent of logging in Papua New Guinea is currently illegal, despite the fact that 99 percent of land is owned by local indigenous communities.


Nearly a thousand environmental activists murdered since 2002


(04/15/2014) At least 908 people were murdered for taking a stand to defend the environment between 2002 and 2013, according to a new report today from Global Witness, which shows a dramatic uptick in the murder rate during the past four years. Notably, the report appears on the same day that another NGO, Survival International, released a video of a gunman terrorizing a Guarani indigenous community in Brazil.


Nearly 90 percent of logging in the DRC is illegal


(04/08/2014) The forestry sector in the Democratic Republic of Congo (DRC) is completely out of control, according to a new eye-opening report. Put together by the Chatham House, the report estimates that at least 87 percent of logging in the DRC was illegal in 2011, making the DRC possibly the most high-risk country in the world for purchasing legal wood products.


Just how bad is the logging crisis in Myanmar? 72 percent of exports illegal


(03/26/2014) Just days before Myanmar, also known as Burma, implements a ban on exporting raw logs, the Environmental Investigative Agency (EIA) has released a new report that captures the sheer scale of the country's illegal logging crisis. According to the EIA, new data shows that 72 percent of logs exported from Myanmar between 2000-2013 were illegally harvested.


Featured video: indigenous tribe faces loggers, ranchers, and murder in bid to save their forests

(03/19/2014) A new short film, entitled La Trocha, highlights the plight of the Wounaan people in Panama, who are fighting for legal rights to their forests even as loggers and ranchers carve it up. The conflict turned violent in 2012 when local chief, Aquilo Puchicama, was shot dead by loggers.


Indonesia's proposed peat law too weak to protect peatlands, stop haze, says Greenpeace

(03/14/2014) A new regulation aiming to protect peatlands is likely to fall short of its goals, failing to stop peat degradation, emissions, and fires that are driving the current haze crisis in Southeast Asia, asserts a new analysis from Greenpeace.


New web tool aims to help indigenous groups protect forests and navigate REDD+

(03/12/2014) A new online tool, dubbed ForestDefender, aims to help indigenous people understand and implement their rights in regard to forests. The database, developed by the Center for International Environmental Law (CIEL), brings together vast amounts of legal information—both national and international—on over 50 countries.


Europe not doing enough to stop illegal logging imports says Greenpeace

(03/04/2014) Europe is failing to fully enforce its one-year-old EU Timber Regulation (EUTR), alleges Greenpeace, with illegally-logged wood still slipping into the continent, especially from the Democratic Republic of Congo (DRC).


Indonesian cop caught smuggling rare timber worth millions escapes with 2-year sentence


(02/21/2014) Green activists are crying foul after an Indonesian police officer believed to have laundered nearly $128 million in proceeds from illegal fuel and timber smuggling was sentenced to just two years in prison for illegal logging – a verdict described as 'shockingly lenient' and 'unbelievable' given the extent of his alleged crimes


Conservation groups launch new whistleblower site for wildlife and forest crimes

(02/18/2014) Welcome to Wildleaks: a new website that aims to give the global public a secure and anonymous platform to report wildlife trafficking and illegal deforestation. The illegal wildlife trade has become one of the world's largest criminal activities in recent years, decimating elephants, rhinos, tigers, primates, and thousands of lesser known species. Meanwhile, illegal logging is rampant in many parts of the world, imperiling biodiversity, undercutting locals, and robbing governments of revenue.


One person killed, two injured in elephant attacks in Indonesia this year


(02/12/2014) It was near dawn on Jan. 4 when a critically endangered Sumatran elephant (Elephas maximus sumatranus) destroyed a small shack near a plantation in Indonesia's Aceh province, killing a local farmer from West Aceh district and injuring his 13-year-old son. Yusmani, 59, was trampled to death while his son, Reverendi, escaped with a broken leg.


Obama announces new strategy to tackle wildlife trafficking, including toughening ivory ban

(02/12/2014) Yesterday, the Obama administration announced an ambitious new strategy to help tackle the global illegal wildlife trade, including a near-complete ban on commercial ivory. The new strategy will not only push over a dozen federal agencies to make fighting wildlife trafficking a new priority, but will also focus on reducing demand for wildlife parts and actively engaging the international community. The U.S. is the world's second largest destination for illegal wildlife trafficking after China.


Over 2,500 wolves killed in U.S.'s lower 48 since 2011

(01/28/2014) Hunters and trappers have killed 2,567 gray wolves in the U.S.'s lower 48 states since 2011, according to recent data. Gray wolves (Canis lupus) were protected by the Endangered Species Act (ESA) for nearly 40 years before being stripped of their protection status by a legislative rider in 2011. Last year total wolf populations were estimated at over 6,000 in the region.


Court orders logging company to clean up pollution disaster in Chile wetlands


(01/17/2014) Chile is probably best known for its volcanoes, earthquakes and the formidable peaks of the Andes, but as a country that spans 4,300 km (2,670 miles) from top to bottom, it also boasts a huge variety of bird life. And, until recently, it was home to what was thought to be the largest population of black-necked swans (Cygnus melancoryphus) in South America. Not long ago, these swans, as well as 100 other species of rare or vulnerable bird species, could be seen nesting in the Carlos Anwandter Nature Sanctuary in Valdivia, a Ramsar site that covers 12,000 acres in the south of Chile. But in 2004 the swans began to die.


In precedent-setting case, palm oil company fined $30M for destroying orangutan forest


(01/09/2014) In a precedent-setting case, an Indonesian court has found a palm oil company guilty of violating environmental laws and ordered it to pay $30 million in fines and reparations for clearing an area of protected peat forest that is a stronghold for endangered orangutans in Indonesia's Aceh Province. In a ruling handed down Wednesday, the Meulaboh district court concluded that PT Kallista Alam illegally cleared and burned forest within the the protected Tripa peat swamp in northwestern Sumatra.


Madagascar's most famous lemur facing big threats


(12/18/2013) The ring-tailed lemur (Lemur catta), perhaps the most well-known of Madagascar's endemic animals, is facing a "very high" risk of extinction in the wild. The Madagascar Section of the IUCN Primate Specialist Group reassessed the Red List status of ring-tailed lemurs and upgraded the species from Near-Threatened (2008) to Endangered (2012). Ring-tailed lemurs are facing extinction in some parts of Madagascar because of continued habitat loss, and more recently, species exploitation.


Top 10 Environmental Stories of 2013


(12/10/2013) 1. Carbon concentrations hit 400ppm while the IPCC sets global carbon budget: For the first time since our appearance on Earth, carbon concentrations in the atmosphere hit 400 parts per million. The last time concentrations were this high for a sustained period was 4-5 million years ago when temperatures were 10 degrees Celsius higher. Meanwhile, in the slow-moving effort to curb carbon emissions, the Intergovernmental Panel on Climate Change (IPCC) crafted a global carbon budget showing that most of the world's fossil fuel reserves must be left untouched if we are to avoid catastrophic climate change.


Brazil could boost agriculture without destroying forests


(12/03/2013) Brazil could substantially boost its agricultural output while increasing protection of its native ecosystems, finds a new analysis published by the Climate Policy Initiative (CPI), an international think tank.


Hedge fund downgrades stock over company's links to illegal logging in Russian Far East


(12/02/2013) A hedge fund manager has downgraded Lumber Liquidators' stock over the company's alleged links to illegal logging in the Russian Far East, reports The Wall Street Journal. Speaking at the Robin Hood Investors Conference on November 22, Whitney Tilson, the founder of Kase Capital Management, said Lumber Liquidators' stock price may be inflated due to purchases of illegally sourced timber from Russia.


Illegal timber, rhino horn, elephant ivory seized in raids across Africa

(12/01/2013) Raids in southern and eastern Africa yielded a stash of contraband linked to illegal poaching and logging, reports Interpol, which coordinated the operations.


Asia's most precious wood is soaked in blood


(11/21/2013) Deep in the tropical forests of Southeast Asia grows a rare and beautiful tree whose wood is so highly prized that men will kill to possess it. Wild rosewood, famous since antiquity in China and Japan for its unique, blood-hued luster and intricate grain, was once only used for the finest religious statues and princely ornaments. Now, China's nouveau riche lust for decorative baubles and furniture made of rosewood as a sign of status leading to a massive surge in demand for this precious timber that shows no signs of abating. In just a few short years the price has skyrocketed from just a hundred dollars a cubic meter to over $50,000 today.


'Sustainable' tropical timber trade a misnomer, says group

(10/24/2013) The production and trade in 'sustainable' timber products in Southeast Asia is mostly 'a mirage' due to questionable forestry practices and loopholes in import regulations, alleges a new report from Friends of the Earth International.


Fishermen illegally killing dolphins for shark-bait in Peru (video)


(10/23/2013) Peruvian fishermen slaughtered dolphins to use as bait for shark fishing, an undercover investigation has revealed. Footage showed infant and adult dolphins being harpooned then stabbed and clubbed before, in some cases, being cut open and butchered while still alive. The slaughtered dolphins were cut up and used as bait. Dolphins are also killed for human consumption in Peru even though it is illegal.


Unlikely success: how Zimbabwe has become a global leader in rhino conservation


(10/02/2013) With its collapsed economy, entrenched poverty, and political tremors, one would not expect that a country like Zimbabwe would have the capacity to safeguard its rhinos against determined and well-funded poachers, especially as just across the border South Africa is currently losing over two rhinos a day on average. And indeed, without the Lowveld Rhino Trust (LRT), rhinos in Zimbabwe would probably be near local extinction. But the LRT, which is centrally involved in the protection of around 90 percent of the country's rhinos in private reserves along with conservancy members, has proven tenacious and innovative in its battle to safeguard the nation's rhinos from the poaching epidemic.


Australia officially bans imports of illegally-logged timber

(10/01/2013) Australia has passed long-debated laws to prohibit the import and trade of illegally logged timber.


Has Brazil turned against its progressive environmental policies?


(09/30/2013) Last year, Brazil rolled back crucial parts of its landmark Forestry Code, potentially opening vast tracts of forest for destruction; it is also moving ahead on a number of Amazon dams, including the infamous Belo Monte, despite international condemnation and conflict with indigenous people. Meanwhile, a new law under consideration proposes allowing large-scale mining in protected areas. Given this a new paper in mongabay.com's open access journal Tropical Conservation Science argues that Brazil has thrown off its once admired mantle of environmental legislation, imperiling hundreds of thousands of species in the most biodiverse country on Earth.


Forgotten species: the nearly extinct primate that can be shot on sight


(09/27/2013) The attention paid to charismatic popular primates—such as gorillas, chimps, orangutans, lion tamarins, and even some lemurs—could make one suppose that conservationists have the protection of our closest relatives well in hand; the astounding fact that no primate species is known to have gone extinct in the last hundred years (despite large-scale destruction of their habitats) seems to confirm this statement. However, looking more closely at the data, one finds that not only are many of the world's primates slipping toward extinction, but a number of them have received little conservation attention. According to the IUCN Red List, a staggering 48 percent of the world's primates are threatened with extinction: that's a worse percentage than amphibians which have been ravaged by a global epidemic. And although a handful of the world's 600-plus primates have garnered conservation adoration, many remain obscure.


Malaysia clearcutting forest reserves for timber and palm oil


(09/26/2013) In July Bikam Permanent Forest Reserve in Malaysia's Perak state was degazetted, allowing the forest to be clearcut for an oil palm plantation. Only after the forest was lost, did the Forest Research Institute Malaysia (FRIM) announce that it had contained the last stands of keruing paya (Dipterocarpus coriaceus) on the Malay peninsula, a large hardwood tree that's classified as Critically Endangered on the IUCN Red List. The species is now reportedly extinct in Malaysia, although may still be found in Indonesia. However, the degazettement of the 400-hectare Bikam Forest Reserve wasn't an abnormality, according to activists. Since 2009, over 9,000 hectares of Permanent Forest Reserves have been degazetted in northwestern state, wiping out not just trees, but undercutting protected mammals and birds while threatening watersheds.


Loose laws threaten Australia's wildlife


(09/09/2013) Kookaburras, koalas and kangaroos—Australia is well known for its charismatic animals and vast, seemingly untamable, wild spaces. But throughout the country, the national parks and reserves that protect these unique animals and ecosystems have come under increasing threat. New rules and relaxed regulations, which bolster immediate economic growth, are putting pressure on Australia's already-threatened biodiversity.


Tools against climate change: carbon tax and cap-and-trade

(09/04/2013) Climate-conscious folk agree that atmospheric carbon concentration is a key greenhouse gas and a large factor in global climate change. However, there are discrepancies in the methods chosen to address the problem. Some say that carbon emissions should be banned. Some say fossil fuels should be priced. Others say that there are nuances within each. Which tools can we realistically use to mitigate climate change and the drastic effects it will have on our world?


Six smugglers sentenced to jail time over pangolin trafficking in Malaysia

(08/20/2013) Six men have been sentenced to a year in jail after being convicted of smuggling 150 pangolins in peninsular Malaysia, reports Annamiticus. The men were also given fines totaling over $100,000.


Two children given lifetime gag order on fracking impacts

(08/13/2013) Two young children in Pennsylvania were banned from talking about fracking for the rest of their lives under a gag order imposed under a settlement reached by their parents with a leading oil and gas company. The sweeping gag order was imposed under a $750,000 settlement between the Hallowich family and Range Resources Corp, a leading oil and gas driller. It provoked outrage on Monday among environmental campaigners and free speech advocates.


Zoos call on governments to take urgent action against illegal wildlife trade (photos)


(07/24/2013) In a single night in March, a band of heavily-armed, horse-riding poachers slaughtered 89 elephants in southern Chad, thirty of which were pregnant females. The carnage was the worst poaching incident of the year, but even this slaughter paled in comparison to the 650 elephants killed in a Cameroon park in 2012. Elephant poaching is hitting new records as experts say some 30,000 elephants are being killed every year for their ivory tusks. But the illegal wildlife trade—estimated at $19 billion—is not just decimating elephants, but also rhinos, big cats, great apes, and thousands of lesser-known species like pangolins and slow lorises. This growing carnage recently led to representatives of over 40 zoos and dozens of wildlife programs to call on governments around the world to take immediate action on long-neglected wildlife crime.


Dominican Republic sends bulldozers to destroy wildlife reserve, home to endangered species


(07/23/2013) Last Wednesday, bulldozers entered the Loma Charco Azul Biological Reserve (LCABR) in the Dominican Republic and began clearing vegetation for agricultural development. The move stunned local conservationists who had not been notified ahead of time of the project. Although Charco Azul Biological Reserve is home to a wealth of threatened species—including the world's largest population of the Critically Endangered Ricordi's iguana (Cyclura ricordi)—the destruction of the reserve was signed off by the Dominican Republic's Minister of the Environment, Bautista Rojas Gómez.


Weak laws governing Malaysia's indigenous people complicate conservation efforts


(07/22/2013) The balance between biodiversity conservation, land acquisition, natural resource utilization and indigenous peoples is often wrought with conflict. Legislation governing the use of natural resources should ideally protect biodiversity and address the needs of indigenous peoples, but in many places, falls short of these ambitions. In a recent study published in Biodiversity Conservation, researchers examined the weaknesses in select natural resource laws that affect the indigenous peoples of Peninsular Malaysia, and compared these laws with data on a specific group of indigenous people's use of natural resources, collected through questionnaires. In addition to suggesting potential solutions to address legislative weaknesses, the researchers make a strong case for why natural resource legislation is a matter of concern for conservationists.


Obama to take on elephant and rhino poaching in Africa

(07/03/2013) Barack Obama launched a new initiative against wildlife trafficking on Monday, using his executive authority to take action against an illegal trade that is fueling rebel wars and now threatens the survival of elephants and rhinoceroses. The initiative, announced as the president visited Tanzania on the final stop of his African tour, was the second time in a week Obama has used an executive order to advance environmental policy, after announcing a sweeping new climate change plan.


World's biggest companies lay out path toward zero-deforestation commodities

(06/28/2013) With a backdrop of fires raging across oil palm and timber plantations in Sumatra, business and political leaders convened in Indonesia to discuss a path forward for producing deforestation-free commodities by 2020.


Colombian mining dispute highlights legislative disarray

(06/27/2013) Colombian authorities have ruled that local environmental officials acted correctly in ordering South African mining giant AngloGold Ashanti to halt their work, following demands from the multinational corporation for their disciplining. Cortolima, the environmental authority of the department of Tolima in central Colombia, stopped AngloGold from conducting unsanctioned exploration activities in the Tolima municipality of Piedras in March.


Australia aims to end Japan's whaling


(06/27/2013) Australia is hoping to put a permanent end to Japan's annual slaughter of hundreds of whales in the Southern Ocean, in a landmark legal challenge that begins this week. Australia, a vocal opponent of Japan's annual "scientific" hunts in the Antarctic, says it is confident that the international court of justice (ICJ) in The Hague will outlaw the hunts at the end of a highly anticipated case that is due to start on Wednesday.


60 big cats killed in Brazilian parks in last two years


(06/24/2013) At least 60 big cats have been killed within national protected areas in Brazil during the past two years according to a recent survey published in mongabay.com's open access journal Tropical Conservation Science. The report, which focuses on jaguar (Panthera onca) and puma (Puma concolor) populations, within Brazilian protected areas shows that reserve management and use restrictions impact the level of big cat hunting.


Southern U.S. logging soars to meet foreign biofuel demand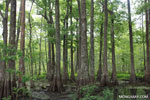 (06/06/2013) In order to meet the European Union's goal of 20% renewables by 2020, some European utility companies are moving away from coal and replacing it with wood pellet fuel. The idea is simple: trees will regrow and recapture the carbon released in the burning of wood pellets, making the process supposedly carbon-neutral. But just like other simple ideas, it misses out important details that can turn it on its head.


Monitor lizards vanishing to international trade in pets and skins


(06/04/2013) The world's monitor lizards remind us that the world was once ruled by reptiles: this genus (Varanus) includes the world's biggest lizards, such as the stunning Komodo dragon and many other island kings. A large number beautifully-colored and patterned, these lizards are known for their intelligence and their apex role in many island food chains. However, a new study finds that the world's monitors, especially those in Southeast Asia, are vanishing due to the international pet trade and for their skins, which are turned into handbags and straps for watches. Meanwhile the rapid destruction of their rainforest homes is exacerbating the situation.


Indonesian official arrested for running $150m illegal logging ring

(05/30/2013) A former police officer has been arrested in Indonesia for orchestrating a $150 million illegal logging ring in Indonesian New Guinea.


Bulk of Ghana timber exports may be illegal

(05/30/2013) The bulk of timber produced from logging operations in Ghana fails to meet criteria set for import into the E.U. claims a new report from Global Witness.


Prince Charles: take the war to the poachers

(05/22/2013) Prince Charles has warned that criminal gangs are turning to animal poaching, an unprecedented slaughter of species that can only be stopped by waging war on the perpetrators, in the latest of a series of increasingly outspoken speeches about the environment. Addressing a conference of conservationists at St James's Palace in London, the Prince of Wales announced a meeting of heads of state to take place this autumn in London under government auspices to combat what he described as an emerging, militarized crisis.


Peru delays oil drilling in the Amazon to consult with indigenous peoples

(05/20/2013) Peru has delayed auctioning off 27 oil blocs in the Amazon in order to conduct legally-required consultations with indigenous groups in the region, reports the Guardian. Perupetro S.A., Peru's state oil and gas company, has announced it will auction 9 blocs off the Pacific coast, but will hold auctioning off the controversial oil blocs in the Amazon rainforest at least until later this year.


NGO: conflict of interests behind Peruvian highway proposal in the Amazon


(05/16/2013) As Peru's legislature debates the merits of building the Purús highway through the Amazon rainforest, a new report by Global Witness alleges that the project has been aggressively pushed by those with a financial stake in opening up the remote area to logging and mining. Roads built in the Amazon lead to spikes in deforestation, mining, poaching and other extractive activities as remote areas become suddenly accessible. The road in question would cut through parts of the Peruvian Amazon rich in biodiversity and home to indigenous tribes who have chosen to live in "voluntary isolation."


Brazil's satellite monitoring reduced Amazon deforestation by 60,000 sq km in 5 years

(05/08/2013) Brazil's advanced satellite monitoring system, coupled with increased law enforcement, was responsible for nearly 60 percent of the 101,000 square kilometer-drop in deforestation observed between 2007 and 2011, argues a new study published an international think tank.


Central America's largest forest under siege by colonists

(05/06/2013) In the last four years, invading land speculators and peasants have destroyed 150,000 hectares (370,000 acres) of rainforest in Nicaragua's Bosawás Biosphere Reserve, according to the Mayangna and Miskito indigenous peoples who call this forest home. Although Nicaragua recognized the land rights of the indigenous people in 2007, the tribes say the government has not done near-enough to keep illegal settlers out despite recent eviction efforts.


Court rules for palm oil company in controversial deforestation case


(05/05/2013) Court orders Aceh governor to reverse decision to cancel palm oil concession in protected peatlands. An Indonesian court has ruled in favor of plantation company PT Kallista Alam in a lawsuit brought against the governor of Indonesia's Aceh province for revoking the company's license to develop palm oil plantations in a protected peat swamp forest.


Conservation without supervision: Peruvian community group creates and patrols its own protected area


(04/30/2013) When we think of conservation areas, many of us think of iconic National Parks overseen by uniformed government employees or wilderness areas purchased and run from afar by big-donor organizations like The Nature Conservancy, Wildlife Conservation Society, WWF, or Conservation International. But what happens to ecosystems and wildlife in areas where there's a total lack of government presence and no money coming in for its protection? This is the story of one rural Peruvian community that took conservation matters into their own hands, with a little help from a dedicated pair of primate researchers, in order to protect a high biodiversity cloud forest.


Obama Administration to propose stripping protection from all gray wolves

(04/29/2013) The U.S. Fish and Wildlife Service (USFWS) is proposing to end protection for all gray wolves (Canis lupus) in the lower 48 states, save for a small population of Mexican wolves in New Mexico, reports the Los Angeles Times. The proposal comes two years after wolves were removed from the Endangered Species Act (ESA) in western states by a legislative rider on a budget bill, and soon after in the midwest. Since then hunting and trapping has killed over 1,500 wolves in these two regions.


Bizarre, little-known carnivore sold as illegal pet in Indonesian markets (photo)


(04/24/2013) Few people have ever heard of the Javan ferret-badger, but that hasn't stopped this animal—little-known even to scientists—from being sold in open markets in Jakarta according to a new paper in Small Carnivore Conservation. The Javan ferret-badger (Melogale orientalis) is one of five species in the ferret-badger family, which are smaller than proper badgers with long bushy tails and elongated faces; all five species are found in Asia.


'Carbon bubble' could cause next global financial crisis

(04/22/2013) The world could be heading for a major economic crisis as stock markets inflate an investment bubble in fossil fuels to the tune of trillions of dollars, according to leading economists. "The financial crisis has shown what happens when risks accumulate unnoticed," said Lord (Nicholas) Stern, a professor at the London School of Economics. He said the risk was "very big indeed" and that almost all investors and regulators were failing to address it.


A new tool against illegal logging: tree DNA technology goes mainstream


(04/22/2013) Modern DNA technology offers a unique opportunity: you could pinpoint the origin of your table at home and track down if the trees it was made from were illegally obtained. Each wooden piece of furniture comes with a hidden natural barcode that can tell its story from a sapling in a forest all the way to your living room.


Brazil threatens $282m in fines for beef linked to Amazon deforestation

(04/17/2013) Federal prosecutors in Brazil are threatening to fine 26 beef producers $282 million for buying cattle raised in illegally deforested areas and on Indian reservations, reports Reuters.


Judge halts military-backed dam assessment in Brazil's Amazon

(04/17/2013) A federal court in Brazil has suspended the use of military and police personnel during technical research on the controversial São Luíz do Tapajós Dam in the Brazilian Amazon. The military and police were brought in to stamp down protests from indigenous people living along the Tapajós River, but the judge decreed that impacted indigenous groups must give free, prior, and informed consent (FPIC) before any furter studies can be done on the proposed dam. However, the decision is expected to be appealed.


Civet poop coffee may be threatening wild species


(04/16/2013) Popularization of the world's strangest coffee may be imperiling a a suite of small mammals in Indonesia, according to a new study in Small Carnivore Conservation. The coffee, known as kopi luwak (kopi for coffee and luwak for the civet), is made from whole coffee beans that have passed through the guts of the animal and out the other side. The coffee is apparently noted for its distinct taste, though some have argued it is little more than novelty.


Double bad: Chinese vessel that collided with protected coral reef holding 22,000 pounds of pangolin meat

(04/15/2013) What do you do when you're smuggling 22,000 pounds of an endangered species on your boat? Answer: crash into a protected coral reef in the Philippines. Last Monday a Chinese vessel slammed into a coral reef in the Tubbataha National Marine Park; on Saturday the Filipino coastguard discovered 400 boxes of pangolin meat while inspecting the ship. Pangolins, which are scaly insect-eating mammals, have been decimated by the illegal wildlife trade as their scales are prized in Chinese Traditional Medicine and their meat is considered a delicacy.


Killings over land continues in the Amazon

(04/04/2013) On Wednesday, in the Brazilian state of Pará, the trial begins of three men accused of murdering José Cláudio Ribeiro da Silva and his wife Maria do Espirito Santo, who had campaigned against loggers and ranchers for years. Their assassinations in May 2011 generated international outrage, just like that of Chico Mendes, 25 years ago, and that of the American-born nun Dorothy Stang in 2005.


Burning coal may be killing over 100,000 people in India every year


(03/13/2013) India's dependence on coal-fired power plants for energy may be leading directly to the deaths of 80,000 to 115,000 of its citizens every year, according to the first ever report on the health impacts of coal in the country. The report, commissioned by the Conservation Action Trust and Greenpeace-India, deals only with the direct health impact of coal and not climate change. But even ignoring the rising pain of global warming, the bleak report outlines that coal consumption in India is causing over 20 million asthma attacks, nearly a million emergency room visits, and killing some 10,000 children under five annually.


Prayers for dying elephants: Buddhists hold prayer ceremony for elephants decimated by poachers


(03/11/2013) Buddhist leaders prayed for slaughtered African elephants in Bangkok, Thailand last week, reports WWF. During a special merit-making ceremony, often reserved for the recently deceased, Buddhist monks, abbots, and leaders prayed for the tens-of-thousands of elephants that have been killed for their ivory tusks. Bangkok is currently hosting an international meeting of the Convention on International Trade in Endangered Species (CITES), where the elephant crisis is being discussed.


Sharks and rays win protections at CITES


(03/11/2013) Today, for the first time, sharks and rays have won the vote for better protection under CITES (the Convention on International Trade in Endangered Species), the world's regulating body on trade in threatened species. Five shark species and manta rays, which includes two species, have received enough votes to be listed under Appendix II of CITES, which means tougher regulations, but not an outright ban. However, the votes could still be overturned before the end of the meeting.


New illegal logging ban in EU could sever all ties with companies working in DRC


(03/04/2013) Yesterday, the EU joined the U.S. and Australia in banning all timber that was illegally harvested abroad. The new regulation could have a major impact on where the EU sources its timber, and no where more so than the Democratic Republic of Congo (DRC). According to a new report by Greenpeace, the DRC's current moratorium on industrial logging is being systematically circumvented making all timber from the country suspect.


CITES 40th Anniversary: Reflections of CITES Secretary-General John Scanlon


(03/04/2013) The Convention on International Trade in Endangered Species (CITES) is often hailed by scholars and conservationists as the most effective international environmental agreement. On March 3, CITES celebrates its 40th anniversary. What accounts for its success? In the following interview, CITES Secretary-General John Scanlon reflects on the convention's strengths and weaknesses.


Thailand's Prime Minister commits to ending ivory trade


(03/04/2013) Yesterday, Thailand's Prime Minister, Yingluck Shinawatra, committed to ending the ivory trade in her country. Her announcement came during the opening of the Convention on the International Trade in Endangered Species of Fauna and Flora (CITES) in Bangkok, which seeks to regulate trade in biodiversity across borders. Wildlife groups say that Thailand's legal trade in domestic ivory—international ivory is illegal of course—has created an easy opening for smugglers from abroad. Currently the ivory trade in Thailand is estimated to be second only to that of China.


First strike: nearly 200 illegal loggers arrested in massive sting across 12 countries

(02/20/2013) One-hundred-and-ninety-seven illegal loggers across a dozen Central and South American countries have been arrested during INTERPOL's first strike against widespread forestry crime. INTERPOL, or The International Criminal Police Organization, worked with local police forces to take a first crack at illegal logging. In all the effort, known as Operation Lead, resulted in the seizure of 50,000 cubic meters of wood worth around $8 million.


Biofuel company caught clearing elephant habitat in Sri Lanka


(02/20/2013) A biofuel plantation near Yala National Park has landed Lanka Orex Leasing Company PLC (LOLC) in Sri Lanka's highest court. Environmentalists say the company is illegally bulldozing Asian elephant habitat, including scrubland and tree stands, near the buffer zone of Yala National Park for gliricidia (Gliricidia sepium) biofuel plantation.


Rosewood in Belize: the truth behind the smoke

(02/11/2013) In Belize, the uncontrolled and often illegal harvesting of rosewood has been, and still is, one of the major environmental issues in the country. In March of last year, the government established a moratorium on the export and extraction of rosewood, however illegal harvesting continued. On Friday 11 January, the Minister of Forestry, Fisheries and Sustainable Development made the bold move of burning confiscated illegally cut rosewood flitches.


Pity the pangolin: little-known mammal most common victim of the wildlife trade


(02/11/2013) Last year tens-of-thousands of elephants and hundreds of rhinos were butchered to feed the growing appetite of the illegal wildlife trade. This black market, largely centered in East Asia, also devoured tigers, sharks, leopards, turtles, snakes, and hundreds of other animals. Estimated at $19 billion annually, the booming trade has periodically captured global media attention, even receiving a high-profile speech by U.S. Secretary of State, Hillary Clinton, last year. But the biggest mammal victim of the wildlife trade is not elephants, rhinos, or tigers, but an animal that receives little notice and even less press: the pangolin. If that name doesn't ring a bell, you're not alone.


U.S. proposes to list wolverine under Endangered Species Act

(02/05/2013) Arguably one of the toughest animals on Earth, the wolverine (Gulo gulo) may soon find itself protected under the U.S.'s Endangered Species Act (ESA) as climate change melts away its preferred habitat. Last week, the U.S. Fish and Wildlife Service (FWS) announced it was proposing to place the world's largest terrestrial mustelid on the list. Only 250-300 wolverines are believed to survive in the contiguous U.S.


Asian bear farming: breaking the cycle of exploitation (warning: graphic images)


(01/31/2013) In the forests of Asia, bears are being captured. These captives will be sent to bear farms, most unregulated and illegal, where they will be kept alive in a small cage, locked away for life. Their bodies will be used as renewable natural resources, from which profit will be made through the extraction of internal organs and fluids. By surgically inserting a permanent catheter into the bears' gall bladders, "farmers" extract several ounces of their bile. In a cycle of exploitation across east Asia, traditional medicine shops receive these daily shipments of bear bile products, while consumers support the industry through the purchase of these products, sustaining a supply-and-demand chain that puts more and more bears in cages as wild populations dwindle.


Bolivia takes step to boost agriculture and curb surging deforestation


(01/28/2013) Bolivia has passed a land use law that aims to boost food security and slow deforestation in a region that is wracked by illegal forest clearing. Approved earlier this month, Ley 337 seeks to regulate land use in the Bolivian Amazon where deforestation for industrial agricultural production is surging. The law requires landowners who illegally deforested land prior to 2011 to either reforest or establish 'productive agriculture' on the land and pay reduced fines for past transgressions.


Poaching in Serengeti seems worth the risk

(12/10/2012) Illegal hunting in Tanzania's Greater Serengeti Ecosystem (GSE) remains a prevalent activity for local people, despite government regulation and grassroots movements to prevent it. A new paper from mongabay.com's open-access Tropical Conversation Science examines the factors that drive poachers to continue their activities, despite the high costs involved. By interviewing citizens involved with illegal hunting in the Western part of the Serengeti, they were able to identify key risks that are faced by the hunters as well as the perceived gains of a successful hunt.


Forests, farming, and sprawl: the struggle over land in an Amazonian metropolis


(12/04/2012) The city of Parauapebas, Brazil is booming: built over the remains of the Amazon rainforest, the metropolis has grown 75-fold in less than 25 years, from 2,000 people upwards of 150,000. But little time for urban planning and both a spatial and mental distance from the federal government has created a frontier town where small-scale farmers struggle to survive against racing sprawl, legal and illegal mining, and a lack of investment in environmental protection. Forests, biodiversity, and subsistence farmers have all suffered under the battle for land. In this, Parauapebas may represent a microcosm both of Brazil's ongoing problems (social inequality, environmental degradation, and deforestation) and opportunity (poverty alleviation, reforestation, and environmental enforcement).


'Exporting deforestation': China is the kingpin of illegal logging


(11/29/2012) Runaway economic growth comes with costs: in the case of China's economic engine, one of them has been the world's forests. According to a new report by the Environmental Investigation Agency (EIA), China has become the number one importer of illegal wood products from around the world. Illegal logging—which threatens biodiversity, emits carbon, impoverishes local communities, and is often coupled with other crimes—has come under heavy pressure in recent years from the U.S., the EU, and Australia. Each of these has implemented, or will soon implement, new laws that make importing and selling illegal wood products domestic crimes. However, China's unwillingness to tackle its vast appetite for illegal timber means the trade continues to decimate forests worldwide.



Page 1 | Page 2 | Page 3 | Page 4 | Page 5 | Page 6