News articles on Ecuador

---
Mongabay.com news articles on Ecuador in blog format. Updated regularly.






It can be done! – Building better dams in the Andean Amazon
(06/18/2015) More than 150 dams are currently planned for five of the six major Andean tributaries of the Amazon River. Damming those large, free-flowing streams would provide hydropower to half a dozen South American countries – meeting their energy needs for decades to come, but with unknown, potentially calamitous environmental and social impacts.
Inside The Toxic Tour: Not for prime-time Ecuador (PHOTOS)
(06/12/2015) Ecuador spent $4 million to promote itself during the 2015 Super Bowl as an ecotourism destination. The ad was backed by the Beatles' booming anthem 'All You Need is Love.' The Toxic Tour offers a different perspective: taking visitors into the belly of the beast, the epicenter of Ecuador's petroleum exploitation grid, a trip best accompanied by REM's anti-anthem, 'It's the end of the World.'
151 dams could be catastrophic to Amazon ecological connectivity
(06/10/2015) As South American countries begin to move beyond fossil fuels, many are looking to hydropower. The rivers flowing from the Andes Mountains down into the Amazon basin could provide a wealth of liquid potential to meet the energy demands of expanding populations, economies, and development.
Proposed Andean headwater dams an ecological calamity for Amazon Basin
(06/04/2015) High in the Andes Mountains, countless minor streams begin their pilgrimage downward, joining forces with the rain to form the tributaries of the Amazon River. The sediments and organic matter they carry with them on their journey seaward are the nutrient-rich lifeblood that nurtures and sustains the vast aquatic and terrestrial web of life in the Amazon Basin.
62M ha of Latin American forests cleared for agriculture since 2001
(05/19/2015) Over 62 million hectares (240,000 square miles) of forest across Latin America — an area roughly the size of Texas or the United Kingdom — were cleared for new croplands and pastureland between 2001 and 2013, find a study published in Environmental Research Letters.
China's investment in Latin America taking toll on the environment, setting the stage for conflict
(05/18/2015) China has been investing heavily in Latin America's natural resources and crude oil. Recently, the country even pledged to invest $250 billion over the next decade to strengthen its presence in the region, and compete with the U.S. But this increasing Chinese trade and investment in Latin America is also increasing environmental and social conflict, finds a new report published by Boston University.
What's the current deforestation rate in the Amazon rainforest?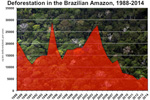 (05/15/2015) Nearly two-thirds of the Amazon rainforest is located in Brazil, making it the biggest component in the region's deforestation rate. Helpfully, Brazil also has the best systems for tracking deforestation, with the government and Imazon, a national civil society organization, releasing updates on a quarterly and monthly basis using MODIS satellite data, respectively. Both the Brazilian government and Imazon release more accurate data on an annual basis using higher resolution Landsat satellite imagery.
Borneo's rainforest may get high-tech 3D scan to boost conservation
(05/04/2015) Conservation efforts in Borneo's embattled rainforest may get a boost with the launch of the newest version of an advanced airplane-based monitoring and assessment system. On Friday, the Carnegie Institution officially unveiled the latest upgrade of the Carnegie Airborne Observatory, an airplane equipped with technologies that enable scientists to conduct extremely high resolution scans of forest structure, biomass, and biological diversity. The platform has generated a wealth of information in places where it has been flown before.
Recently discovered 'punkrocker' frog changes skin texture in minutes
(04/17/2015) In 2006, two scientists discovered a tiny new frog species in the Reserva Las Gralarias, a nature reserve in north-central Ecuador. They took its photograph and nicknamed it the "punkrocker" frog because of spine-like projections coming out of its skin. For the next three years, they did not find the punkrocker again. But when they did re-discover it in 2009, the team found that the punkrocker had more tricks up its sleeve.
Study finds abandoned pasture is 'a huge resource that is not being harnessed'
(04/09/2015) As tropical forests around the world are cleared for human development, scientists and conservationists are trying to find ways to both stem their loss and reclaim areas already deforested. In a recent study, researchers investigated restoration of abandoned agricultural land in Ecuador, finding that planting trees and even re-establishing pasture may help limit conversion of more forest to farmland.
Rainforest loss increased in the 2000s, concludes new analysis
(02/25/2015) Loss of tropical forests accelerated roughly 60 percent during the 2000s, argues a paper published in the journal Geophysical Research Letters. The findings contradict previous research suggesting that deforestation slowed since the 1990s. The study is based on a map of 1990 forest cover developed last year by Do-Hyung Kim and colleagues from the University of Maryland. The map, which includes 34 countries that contain 80 percent of the world's tropical forests, enabled the researchers to establish a consistent baseline for tracking forest cover change across regions and countries over time.
Critically endangered bird gets new addition to its reserve
(02/24/2015) An unassuming brown bird, tiny both in body and population size, hovers on the edge of extinction as its habitat is cleared for agriculture and its nests are parasitized. In response, conservation organizations created a reserve expressly for the species' preservation in the late 1990s; now that reserve is being expanded to try to push one of the world's most endangered bird species farther back from the precipice.
Mining activist released after being charged with terrorism, rebellion in Ecuador

(02/11/2015) Yesterday, mining and environmental activist, Javier Ramírez, walked out of an Ecuadorian courtroom with his freedom. Ramírez, who has long fought against a massive state-owned massive copper mine in the cloud forest village of Junin, was arrested in April last year and subsequently charged with rebellion, sabotage, and terrorism among other thing.
The Amazon's oil boom: concessions cover a Chile-sized bloc of rainforest
(02/04/2015) Hungry for oil revenue, governments and fossil fuel companies are moving even further into one of the world's last great wildernesses, according to a new study in the journal Environmental Research Letters. The total area set aside for oil and gas in the Western Amazon has grown by 150,000 square kilometers since 2008, now totaling more than 730,000 square kilometers—an area the size of Chile.
Scientists rediscover endangered Andean toad in Ecuador
(01/30/2015) In 1970 researchers uncovered the Tandayapa Andean toad, previously unknown to science, in the Pichincha Province of Ecuador. Given that only a single individual was discovered, even after further exploration in the following years, the toad was soon presumed to be extinct. Forty-two years later, however, a research team rediscovered the species in Manduriacu, Ecuador.
Financial pledges for REDD+ slow to be disbursed, finds report
(01/27/2015) Only a small fraction of the $7.3 billion pledged under the Reducing Emissions from Deforestation and Degradation (REDD+) program has actually been disbursed, find a new report that tracked REDD+ finance in seven countries. The report, published by Forest Trends, analyzed REDD+ financial flows between 2009 and 2012 in Brazil, Colombia, Ecuador, Ghana, Liberia, Tanzania and Vietnam
Amazon tribe attacks oilfield in Ecuador

(01/15/2015) Indigenous leaders are calling for the release of six tribesmen implicated in a raid on an oilfield in Eastern Ecuador that left six soldiers injured, reports Andina and El Comercio.
Rainforests: 10 things to watch in 2015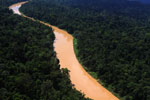 (01/02/2015) 2014 was a landmark year for tropical rainforests, with dozens of major companies committing to eliminating deforestation from their supply chains, the launch of new platforms for monitoring forests, and sharp drop in clearing in the Brazilian Amazon, among other big developments. Here's a quick look ahead at what might be in store for tropical forests in 2015.
2014: the year in rainforests
(12/30/2014) 2014 could be classified as 'The Year of the Zero Deforestation Commitment'. During 2014, nearly two dozen major companies, ranging from palm oil producers to fast food chains to toothpaste makers, established policies to exclude palm oil sourced at the expense of rainforests and peatlands.
Ecuador sends aid money back to Germany over planned rainforest visit

(12/23/2014) A visit to a rainforest slated for oil drilling has blown up into a diplomatic row between Ecuador and Germany. Ecuador has said it will no longer partner with Germany on environmental issues and will return aid money, after the South American government discovered that German legislators were attempting to visit the much-embattled Yasuni National Park.
Indigenous leader murdered before he could attend Climate Summit
(12/08/2014) Days before José Isidro Tendetza Antún was supposed to travel to the UN Climate Summit in Lima to publicly file a complaint against a massive mining operation, he went missing. Now, the Guardian reports that the body of the Shuar indigenous leader has been found, bound and buried in an unmarked grave on the banks of the Zamora River.
Initiative to restore 50M acres of degraded Latin American ecosystems by 2020
(12/07/2014) A coalition of governments and organizations today pledged to restore 20 million hectares (50 million acres) of degraded forests and ecosystems across Latin America by 2020 under an initiative that aims to curb boost rural incomes, fight climate change, and increase agricultural production. The effort is backed by $365 million from five impact investors.
How an indigenous community in Ecuador stood up to big oil - and won
(12/05/2014) The Sarayaku, a Kichwa indigenous people numbering 1,200 from the Ecuadorian Amazon, won a historic court case in 2012. The Inter-American Court of Human Rights ruled that the government of Ecuador must publicly apologize, consult with, and recompense the Sarayaku for allowing oil exploration by Argentine Compañia General de Combustibles on their territory without prior consultation
Conservationists propose Dracula Reserve in Ecuador
(10/24/2014) Deep in the dark, cool forests of Ecuador and Colombia live strange and mysterious organisms. Some inhabit the trees and others stay to the ground, and many are threatened by human encroachment. Because of this threat, Rainforest Trust has launched a Halloween fundraising drive to help pay for the creation of the Dracula Reserve--named for its dramatic inhabitant, the Dracula orchid.
'A remarkable conservation achievement': Ecuador reserve expands as forest disappears
(10/09/2014) A strip of rainforest running along the northwestern Ecuadorian coast and up through Colombia is one of the most biodiverse places in the world. Yet, less than 10 percent of Ecuador's portion remains intact, with more forest lost every year to human development. But a little more has been saved for now, with 500 hectares added to an area reserve.
Diverse, deceptive, declining: orchids threatened by deforestation in South America
(09/26/2014) Pushing past a thick fern leaf, Crain stopped short, overcome by joy. As he broke into dance, his assistant peered curiously at the tiny lentil-shaped fruit dangling from a stem, and resolutely decided Crain was mad. After more than two years studying a rare Puerto Rican endemic orchid species, Crain had finally found his first specimen bearing fruit.
How do we save the world's vanishing old-growth forests?
(08/26/2014) There's nothing in the world like a primary forest, which has never been industrially logged or cleared by humans. They are often described as cathedral-like, due to pillar-like trees and carpet-like undergrowth. Yet, the world's primary forests—also known as old-growth forests—are falling every year, and policy-makers are not doing enough to stop it.
'Hope springs eternal': the anniversary of the death of Lonesome George
(06/24/2014) Today marks the two-year anniversary of the death of Lonesome George, the world's last Pinta Island tortoise. The occasion calls attention to the declines of many turtle and tortoise species, which together form one of the most swiftly disappearing groups of animals on the planet.
Oil company breaks agreement, builds big roads in Yasuni rainforest
(06/05/2014) When the Ecuadorian government approved permits for an oil company to drill deep in Yasuni National Park, it was on the condition that the company undertake a roadless design with helicopters doing most of the leg-work. However, a new report based on high-resolution satellite imagery has uncovered that the company, Petroamazonas, has flouted the agreement's conditions, building a massive access road.
After throwing out referendum, Ecuador approves oil drilling in Yasuni's embattled heart

(06/02/2014) By 2016, oil drilling will begin in what scientists believe is the most biodiverse place on the planet: remote Yasuni National Park. Late last month, Ecuador announced it had approved permits for oil drilling in Yasuni's Ishpingo-Tambococha-Tiputinin (ITT) block, an untouched swathe of primary rainforest covering around 100,000 hectares or about 10 percent of the park.
Olinguito, tinkerbell, and a dragon: meet the top 10 new species of 2013
(05/22/2014) Out of around 18,000 new species described and named last year, scientists have highlighted ten in an effort to raise awareness about the imperiled biodiversity around us. Each species—from a teddy-bear-like carnivore in the Andes to a microbe that survives clean rooms where spaceships are built—stands out from the crowd for one reason or another.
Stolen information may derail Yasuni drilling referendum
(04/30/2014) Environmental activists in Ecuador are accusing the country's National Electoral Council of breaking into sealed boxes to interfere with completed petitions that call for a referendum on oil drilling in the Amazonian region of Yasuní. The environmentalists had spent six months collecting signatures to oppose Rafael Correa's plans to extract oil in the eastern portion of the country.
Featured video: celebrities speak out for Yasuni

(04/02/2014) A group of celebrities, including recent Academy Award winner Jared Leto, Law and Order's Benjamin Bratt, and Kill Bill's Daryl Hannah, have lent their voices to a new Public Service Announcement to raise signatures to protect Ecuador's Yasuni National Park from oil drilling.
Several Amazonian tree frog species discovered, where only two existed before
(03/18/2014) We have always been intrigued by the Amazon rainforest with its abundant species richness and untraversed expanses. Despite our extended study of its wildlife, new species such as the olinguito (Bassaricyon neblina), a bear-like carnivore hiding out in the Ecuadorian rainforest, are being identified as recently as last year. In fact, the advent of efficient DNA sequencing and genomic analysis has revolutionized how we think about species diversity. Today, scientists can examine known diversity in a different way, revealing multiple 'cryptic' species that have evaded discovery by being mistakenly classified as a single species based on external appearance alone.
High-living frogs hurt by remote oil roads in the Amazon
(01/14/2014) Often touted as low-impact, remote oil roads in the Amazon are, in fact, having a large impact on frogs living in flowers in the upper canopy, according to a new paper published in PLOS ONE. In Ecuador's Yasuni National Park, massive bromeliads grow on tall tropical trees high in the canopy and may contain up to four liters of standing water. Lounging inside this micro-pools, researchers find a wide diversity of life, including various species of frogs. However, despite these frogs living as high as 50 meters above the forest floor, a new study finds that proximity to oil roads actually decreases the populations of high-living frogs.
Rainforest news review for 2013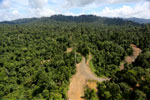 (12/26/2013) 2013 was full of major developments in efforts to understand and protect the world's tropical rainforests. The following is a review of some of the major tropical forest-related news stories for the year. As a review, this post will not cover everything that transpired during 2013 in the world of tropical forests. Please feel free to highlight anything this post missed via the comments section at the bottom. Also please note that this review focuses only on tropical forests.
New marsupial discovered in Ecuador
(12/20/2013) Researchers working in Ecuador have identified a previously unknown species of shrew-opossum, according to a study recently published in the Journal of Mammalogy. Contrary to its mousey appearance, Caenolestes sangay, named after the national park where it was discovered, is actually a marsupial. The team from Pacific Lutheran University set up more than 100 live traps over 15 nights on the eastern slopes of Andes. In the course of their research they recovered five specimens of the new species, each measuring approximately 10 centimeters (3.9 inches) long.
Big data shows tropical mammals on the decline
(12/12/2013) The world's largest remote camera trap initiative—monitoring 275 species in 17 protected areas—is getting some big data assistance from Hewlett-Packard (HP). To date, the monitoring program known as the Tropical Ecology Assessment and Monitoring (TEAM) Network has taken over 1.5 million photos of animals in 14 tropical countries, but conservationists have struggled with how to quickly evaluate the flood of data.
Ecuador's government shuts down indigenous rights organization over oil battle

(12/10/2013) Last Wednesday, the government of Ecuador shutdown the indigenous rights NGO, Fundación Pachamama, in Quito over the group's opposition to oil drilling in indigenous areas. More than a dozen government officials showed up at Pachamama's office with a resolution by the Ministry of Environment that officially dissolved the organization, the first such moved by the government which in June passed an Executive Decree that tightened governmental oversight of the country's NGOs.
Top 10 Environmental Stories of 2013
(12/10/2013) 1. Carbon concentrations hit 400ppm while the IPCC sets global carbon budget: For the first time since our appearance on Earth, carbon concentrations in the atmosphere hit 400 parts per million. The last time concentrations were this high for a sustained period was 4-5 million years ago when temperatures were 10 degrees Celsius higher. Meanwhile, in the slow-moving effort to curb carbon emissions, the Intergovernmental Panel on Climate Change (IPCC) crafted a global carbon budget showing that most of the world's fossil fuel reserves must be left untouched if we are to avoid catastrophic climate change.
Satellites reveal browning mountain forests
(11/22/2013) In a dramatic response to global warming, tropical forests in the high elevation areas of five continents have been "browning" since the 1990s. They have been steadily losing foliage, and showing less photosynthetic activity. Scientists analyzed the forest cover by using satellites to measure sunlight bouncing off the surface of the earth, then determining the different surface types via reflection patterns.
Could camera trap videos galvanize the world to protect Yasuni from oil drilling?
(11/07/2013) Even ten years ago it would have been impossible to imagine: clear-as-day footage of a jaguar plodding through the impenetrable Amazon, or a bicolored-spined porcupine balancing on a branch, or a troop of spider monkeys feeding at a clay lick, or a band of little coatis racing one-by-one from the dense foliage. These are things that even researchers who have spent a lifetime in the Amazon may never see. Now anyone can: scientists at the Tiputini Biodiversity Station in Ecuador's Yasuní National Park have recently begun using camera trap videos to take movies of animals few will ever view in their lifetimes. The videos—following years of photo camera trapping—provide an intimate view of a world increasingly threatened by the oil industry.
Over 100 scientists warn Ecuadorian Congress against oil development in Yasuni
(10/03/2013) Over 100 scientists have issued a statement to the Ecuadorian Congress warning that proposed oil development and accompanying roads in Yasuni National Park will degrade its "extraordinary biodiversity." The statement by a group dubbed the Scientists Concerned for Yasuni outlines in detail how the park is not only likely the most biodiverse ecosystems in the western hemisphere, but in the entire world. Despite this, the Ecuadorian government has recently given the go-ahead to plans to drill for oil in Yasuni's Ishpingo-Tambococha-Tiputini (ITT) blocs, one of most remote areas in the Amazon rainforest.
The case against Ecuador's claims of 'low-impact drilling' in Yasuní
(09/16/2013) Ecuador's President Rafael Correa recently announced to the world that he was ending the 6-year initiative aimed at avoiding oil drilling in a critical piece of the Amazon, the ITT Block of Yasuní National Park. In the speech, and the accompanying Decree, the President emphasized that the exploitation will affect less than 1% of the park. In subsequent remarks, President Correa indicated that the impacted area would be less than 0.001%. Thus, the new government pitch: minimum impact, maximum reward. Here, we counter that impacts related to biodiversity, indigenous people in voluntary isolation, and climate change may be severe.
Scientists outline how to save nearly 70 percent of the world's plant species

(09/05/2013) In 2010 the Convention on Biological Diversity (CBD) pledged to set aside 17 percent of the world's land as protected areas in addition to protecting 60 percent of the world's plant species—through the Global Strategy for Plant Conservation (GSPC)—by 2020. Now a new study in Science finds that the world can achieve both ambitious goals at the same time—if only we protect the right places. Looking at data on over 100,000 flower plants, scientists determined that protecting 17 percent of the world's land (focusing on priority plant areas) would conserve 67 percent of the world's plants.
Featured video: 'this is day one for the olinguito'

(09/04/2013) Last month scientists unveiled a remarkable discovery: a new mammal in the order Carnivora (even though it mostly lives off fruits) in the Andean cloud forests. This was the first new mammal from that order in the Western Hemisphere since the 1970s. The olinguito had long been mistaken for its closest relatives, olingos—small tree-dwelling mammals that inhabit the lowland rainforests of South and Central America—however genetic research showed the olinguito had actually been separated by 3-4 million years from its cousins.
Deforestation surges as Ecuador kills Amazon protection plan

(09/04/2013) Data released this week by Terra-i, a collaborative mapping initiative, shows that deforestation in Ecuador for the first three months of 2013 was pacing more than 300 percent ahead of last year's rate. The report comes shortly after Ecuadorean President Rafael Correa killed off a proposed plan to prohibit oil drilling in Yasuni National Park in exchange for payments equivalent to half the value of the park's unexploited oil.
Yasuni could still be spared oil drilling
(08/26/2013) When Ecuadorean President, Rafael Correa, announced on August 15th that he was abandoning an innovative program to spare three blocs of Yasuni National Park from oil drilling, it seemed like the world had tossed away its most biodiverse ecosystem. However, environmental groups and activists quickly responded that there may be another way to keep oil companies out of Yasuni's Ishpingo-Tambococha-Tiputini (ITT) blocs: a national referendum.
Meet the BABY olinguito
(08/18/2013) Since its announcement on Thursday, the olinguito—the world's newest mammal—has taken the world by storm. Hundreds of articles have been written about the new species, while its cuddly appearance has already been made the subject of cartoons. Now, conservationists have released the first photos of a baby olinguito. The new photos come from La Mesenia Conservation Project in Colombia, an Andean cloud forest reserve that is a project area for the NGO SavingSpecies.
Scientists discover teddy bear-like mammal hiding out in Andean cloud forests (photos)
(08/15/2013) While the olinguito looks like a wild, tree-climbing teddy bear with a cat's tail, it's actually the world's newest mammalian carnivore. The remarkable discovery—the first mammal carnivore uncovered in the Western Hemisphere since the 1970s—was found in the lush cloud forests of the Andes, a biodiverse region home to a wide-range of species found no-where else. Dubbed the olinguito (Bassaricyon neblina), the new mammal is a member of a little-known, elusive group of mammals—olingos—that are related to raccoons, coatis, and kinkajous. However, according to its description in the journal Zookeys, the olinguito is the most distinct member of its group, separated from other olingos by 3-4 million years (or longer than Homo sapiens have walked the Earth).
Galapagos sea lions threatened by human exposure
(07/19/2013) A recent study conducted by the Zoological Society of London (ZSL) on endangered Galapagos sea lions (Zalophus wollebaeki) has revealed that the animals are more susceptible to starvation as a result of their exposure to humans. Over a span of more than 18 months, conservationists tagged and monitored the behavior and physiology of two groups of 60 Galapagos sea lions, one in San Cristobal, which is inhabited by humans, and one in Santa Fe, where there are no humans, dogs, cats, mice, or rats.
Deforestation rates for Amazon countries outside Brazil
(06/26/2013) Deforestation has sharply increased in Amazon countries outside of Brazil, finds a new analysis based on satellite data. Using data from Terra-i, O-Eco's InfoAmazonia team has developed updated forest cover maps for Bolivia, Colombia, Ecuador, Guyana, French Guyana, Peru, Suriname and Venezuela. The results reveal an increasing trend in forest clearing since 2004.
11,000 barrels of oil spill into the Coca River in the Amazon

(06/12/2013) On May 31st, a landslide ruptured an oil pipeline in Ecuadorean Amazon, sending around 11,000 barrels of oil ( 420,000 gallons) into the Coca River. The oil pollution has since moved into the larger Napo River, which borders Yasuni National Park, and is currently heading downstream into Peru and Brazil. The spill has occurred in a region that is notorious for heavy oil production and decades of contamination, in addition to resistance and lawsuits by indigenous groups.
Difference within common species may predict the presence of rare animals
(06/05/2013) When deciding whether or not to clear a patch of rainforest land for development, scientists are often called in to quantify how many different species exist there. But determining the number of rare and threatened species living in a section of jungle isn't easy. If they are very rare, the individual members of the species will be hard to find; if the area being surveyed is along a steep slope it may be difficult to access the area; if there are lots of species to identify, you might need to hire a dream team of biologists—each specialized within a different area of biodiversity—and that can get expensive. However a new study in the Proceedings of the Royal Society Journal by an international group of scientists suggests a more cost-effective and efficient way to rapidly assess local biodiversity.
Is it possible to reduce the impact of oil drilling in the Amazon rainforest?
(05/02/2013) Oil extraction in the Amazon rainforest has been linked to severe environmental degradation — including deforestation and pollution — which in some areas has spurred violent social conflict. Yet a vast extent of the Colombian, Peruvian, Ecuadorian, Bolivian, and Brazilian Amazon is currently under concession for oil and gas exploration and production. It seems clear that much of this hydrocarbon development is going to proceed whether environmentalists and human rights groups like it or not.
The Role of Science for Conservation - book review

(03/18/2013) The Role of Science for Conservation, edited by Matthias Wolff and Mark Gardner, celebrates Charles Darwin's Bicentennial and 50 years of research by the Charles Darwin Foundation in The Galápagos, Ecuador.
First strike: nearly 200 illegal loggers arrested in massive sting across 12 countries

(02/20/2013) One-hundred-and-ninety-seven illegal loggers across a dozen Central and South American countries have been arrested during INTERPOL's first strike against widespread forestry crime. INTERPOL, or The International Criminal Police Organization, worked with local police forces to take a first crack at illegal logging. In all the effort, known as Operation Lead, resulted in the seizure of 50,000 cubic meters of wood worth around $8 million.
The year in rainforests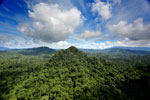 (12/31/2012) 2012 was another year of mixed news for the world's tropical forests. This is a look at some of the most significant tropical rainforest-related news stories for 2012. There were many other important stories in 2012 and some were undoubtedly overlooked in this review. If you feel there's something we missed, please feel free to highlight it in the comments section. Also please note that this post focuses only on tropical forests.
Deforestation rate falls across Amazon rainforest countries
(12/06/2012) The average annual rate of deforestation across Amazon rainforest countries dropped sharply in the second half of the 2000s, reports a comprehensive new assessment of the region's forest cover and drivers of deforestation. While the drop in deforestation in the Brazilian Amazon has been widely reported, several other Amazon countries saw their rates of forest loss drop as well, according to the report, which was published by a coalition of 11 Latin American civil society groups and research institutions that form the Amazonian Network of Georeferenced Socio-Environmental Information (RAISG).
Long and thin with a big head: new snake adds diversity to a bizarre group (photo)

(11/28/2012) There's no question that blunt-headed vine snakes are an odd lot: a thin body tapers into an even thinner neck which expands suddenly into a broad head with massive eyes. Until now only six species were recognized from this genus, known as Imantodes, but a new study in Zookeys describes a seventh species: Imantodes chocoensis from the Chocó Forests in northeastern Ecuador.
Unique program to leave oil beneath Amazonian paradise raises $300 million
(11/26/2012) The Yasuni-ITT Initiative has been called many things: controversial, ecological blackmail, revolutionary, pioneering, and the best chance to keep oil companies out of Ecuador's Yasuni National Park. But now, after a number of ups and downs, the program is beginning to make good: the Yasuni-ITT Initiative has raised $300 million, according to the Guardian, or 8 percent of the total amount needed to fully fund the idea.
New species of bioluminescent cockroach possibly already extinct by volcanic eruption
(11/14/2012) While new species are discovered every day, Peter Vršanský and company's discovery of a light-producing cockroach, Lucihormetica luckae, in Ecuador is remarkable for many reasons, not the least that it may already be extinct. The new species represents the only known case of mimicry by bioluminescence in a land animal. Like a venomless king snake beating its tail to copy the unmistakable warning of a rattlesnake, Lucihormetica luckae's bioluminescent patterns are nearly identical to the poisonous click beetle, with which it shares (or shared) its habitat.
Threatened Galapagos coral may predict the future of reefs worldwide
(11/07/2012) The Galapagos Islands have been famous for a century and a half, but even Charles Darwin thought the archipelago's list of living wonders didn't include coral reefs. It took until the 1970s before scientists realized the islands did in fact have coral, but in 1983, the year the first major report on Galapagos reef formation was published, they were almost obliterated by El Niño. This summer, a major coral survey found that some of the islands' coral communities are showing promising signs of recovery. Their struggle to survive may tell us what is in store for the rest of the world, where almost three-quarters of corals are predicted to suffer long-term damage by 2030.
New forest map shows 6% of Amazon deforested between 2000 and 2010
(09/21/2012) An update to one of the most comprehensive maps of the Amazon basin shows that forest cover across the world's largest rainforest declined by about six percent between 2000 and 2010. But the map also reveals hopeful signs that recognition of protected areas and native lands across the eight countries and one department that make up the Amazon is improving, with conservation and indigenous territories now covering nearly half of its land mass.
Wax palm can be sustainably harvested

(09/17/2012) The wax palm can be harvested sustainably with just a few management restrictions, according to a new study in mongabay.com's open access journal Tropical Conservation Science (TCS). Found only in the Peruvian and Ecuadorian Andes, the leaves of the wax palm (Ceroxylon echinulatum) are used to make Easter handicrafts. But the practice has caused fears that the species, which is currently categorized as Vulnerable by the IUCN Red List, is being overexploited.
Private reserve safeguards newly discovered frogs in Ecuadorian cloud forest
(08/28/2012) Although it covers only 430 hectares (1,063 acres) of the little-known Chocó forest in Ecuador, the private reserve las Gralarias in Ecuador is home to an incredible explosion of life. Long known as a birder's paradise, the Reserva las Gralarias is now making a name for itself as a hotspot for new and endangered amphibians, as well as hundreds of stunning species of butterfly and moth. This is because the reserve is set in the perfect place for evolution to run wild: cloud forest spanning vast elevational shifts. "The pacific slope cloud forests [...] are among the most endangered habitats in the world," explains Reserva las Gralarias' founder, Jane Lyons, in a recent interview with mongabay.com.
Human rights court favors indigenous tribe over Ecuadorian government in oil battle

(07/31/2012) The Inter-American Court of Human Rights has found in favor of a Kichwa community's right to consultation prior to industrial projects on their land in a ruling that could have implications for many indigenous peoples across the Americas. The court found that the government of Ecuador violated the indigenous people's rights by allowing the Argentine oil company, Compania General de Combustibles (CGC), on their land without proper consultation.
Critically Endangered capuchins discovered in four new locations

(07/09/2012) The Ecuadorian capuchin, a Critically Endangered subspecies of the white-fronted capuchin (Cebus albifrons), has been discovered in four new locations according to a new study in mongabay.com's open access journal Tropical Conservation Science. Found only in Ecuador and northern Peru, the scientists say the monkey may be unique enough to warrant consideration as a distinct species.
Lonesome George passes, taking unique subspecies with him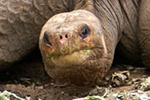 (06/25/2012) Lonesome George, the sole surviving member of the Pinta Island tortoise (Chelonoidis nigra abingdoni), was found dead on Sunday by staff at the Galapagos National Park. With George's passing, the Pinta Island tortoise subspecies officially falls into extinction. First found in 1972, Lonesome George became famous for representing the last of his kind. He was believed to be around 100—middle-aged for a Galapagos tortoise which can live to 200 years old. Staff plan to do an autopsy to determine the cause of death.
Want to stop climate change: buy fossil fuel deposits
(06/07/2012) Governments, NGOs, and others fighting climate change should consider buying coal and oil deposits—not to exploit them, but to keep them from being exploited, according to a bold new policy paper in the Journal of Political Economy. Economist Bard Harstad with the Kellogg School of Management argues that climate coalitions could quickly slash carbon emissions by purchasing and conserving marginal fossil fuel deposits, a strategy that would solve the current problem of carbon leakage, i.e. when cutting emissions in one place pushes others to burn more elsewhere. Given that carbon emissions rose to a new record last year—31.6 gigatons—and carbon has hit 400 parts per million (ppm) in the atmosphere for the first time in at least 800,000 years, Harstad's analysis comes at a time when scientists are warning that urgent and bold action is needed to mitigate global climate change before it becomes irreversible.
Pictures of Yasuni, Ecuador's rainforest gem
(04/27/2012) In late 2010, mongabay.com reporter Jeremy Hance traveled to Yasuni National Park, arguably the most biodiverse place on the planet and home to a unique initiative to save a rainforest by asking the international community to pay to keep oil in the ground. Researchers have found more tree species in a single hectare in Yasuni National Park than in all of the U.S. and Canada combined. Yasuni also contains the highest biodiversity of reptiles and amphibians in the world with 271 species. But insects trump them all: entomologist Terry Erwin has estimated that a single hectare of rainforest in Yasuni may contain as many as 100,000 unique insect species.
Fungus from the Amazon devours plastic

(02/02/2012) Students from Yale University have made the amazing discovery of a species of fungus that devours one of the world's most durable, and therefore environmentally troublesome, plastics: polyurethane. The new species of fungus, Pestalotiopsis microspora, is even able to consume polyurethane in zero-oxygen (anaerobic) conditions, which would be important in eating plastics in the deep dark layers of landfills where little sunlight, water, or oxygen is found.
Conserving Ecuador's Paramos, the alpine tundra ecosystem of the Andes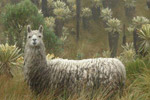 (01/17/2012) Grupo de Trabajo en Páramos del Ecuador (GTP) is a remarkable self-organized group of páramo experts that have met over the past 13 years in Quito, Ecuador. Páramo is an alpine tundra ecosystem which is located in the northern Andes of South America and adjacent southern Central America. Recently, the Grupo de Trabajo en Páramos del Ecuador published an excellent summary of their analysis from the past 13 years. Robert Hofstede, one of the editors of Páramo: Paisaje estudiado, habitado, manejado e institucionalizado, recently sat down with Mongabay.com and discussed the situation of páramo conservation in Ecuador.
Ecuador makes $116 million to not drill for oil in Amazon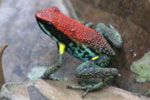 (01/02/2012) A possibly ground-breaking idea has been kept on life support after Ecuador revealed its Yasuni-ITT Initiative had raked in $116 million before the end of the year, breaking the $100 million mark that Ecuador said it needed to keep the program alive. Ecuador is proposing to not drill for an estimated 850 million barrels of oil in the Ishpingo-Tambococha-Tiputinin (ITT) blocs of Yasuni National Park if the international community pledges $3.6 billion to a United Nations Development Fund (UNDF), or about half of what the oil is currently worth. The Yasuni-ITT Initiative would preserve arguably the most biodiverse region on Earth from oil exploitation, safeguard indigenous populations, and keep an estimated 410 million tons of CO2 out of the atmosphere. However, the initiative is not without its detractors, some arguing the program is little more than blackmail; meanwhile proponents say it could prove an effective way to combat climate change, deforestation, and mass extinction.
Yasuni ITT: the virtues and vices of environmental innovation

(12/07/2011) As the 17th Conference of the Parties to the United Nations Framework Convention on Climate Change (UNFCCC) is taking place in Durban, Ecuador has embarked on the development of a project presented as highly innovative. This project targets Yasuni National Park, which has been protected since 1979. Yasuni is home to several indigenous peoples and is a biodiversity hotspot. But it so happens that the park also sits atop a vast oil field of 846 million barrels, representing about 20 percent of the country's oil reserves. The acronym Yasuni ITT stands for Ishpingo-Tambococha-Tiputinin, which are the names of three potential zones for oil extraction.
Volcano and cloud forests conserved in Ecuador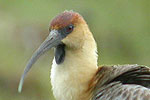 (12/05/2011) Conservation organizations and the Ecuadorian government have succeeded in securing over 250,000 acres (106,000 hectares) of cloud forest and grasslands surrounding the Antisana Volcano for protection. The area, long-used for cattle ranching, is home to Andean condors (Vultur gryphus), cougars (Puma concolor), Andean fox (Lycalopex culpaeus), silvery grebes (Podiceps occipitalis), black-faced ibis (Theristicus melanopis), spectacled bear (Tremarctos ornatus), and three species of endangered frogs. The protected area stretches from 3,900 feet (1,188 meters) to 18,700 feet (5,699 meters) above sea level.
New map reveals the most biodiverse place on Earth, but already threatened by oil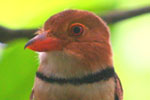 (09/22/2011) A new map highlights the importance of conserving Yasuni National Park as the most biodiverse ecosystem in the Western Hemisphere, and maybe even on Earth. Scientists released the map to coincide with the United National General Assembly in support of a first-of-its-kind initiative to save the park from oil exploration through international donations to offset revenue loss. Known as the Yasuni-ITT Initiative, the plan, if successful, would protect a 200,000 hectare bloc in Yasuni National Park from oil drilling in return for a trust fund of over $3 billion.




Page 1 | Page 2