News articles on Amazon rainforest

---
Mongabay.com news articles on Amazon rainforest in blog format. Updated regularly.





U.S. farms and forests report draws ire in Brazil; cutting down the Amazon does not mean lower food prices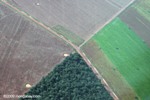 (06/24/2010) Not surprisingly, a US report released last week which argued that saving forests abroad will help US agricultural producers by reducing international competition has raised hackles in tropical forest counties. The report, commissioned by Avoided Deforestation Partners, a US group pushing for including tropical forest conservation in US climate policy, and the National Farmers Union, a lobbying firm, has threatened to erode support for stopping deforestation in places like Brazil. However, two rebuttals have been issued, one from international environmental organizations and the other from Brazilian NGOs, that counter findings in the US report and urge unity in stopping deforestation, not for the economic betterment of US producers, but for everyone.


Malaria increases 50 percent following deforestation in the Amazon

(06/16/2010) A new study shows that deforestation in the Amazon helps spread disease by creating an optimal environment for malaria-carrying mosquitoes. The study, published in the online issue of the CDC journal Emerging Infectious Diseases, found that clearing forests in the Brazilian Amazon raised incidences of malaria by almost 50 percent.


New bird discovered in Colombia—and released alive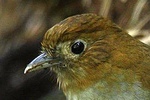 (05/26/2010) Researchers have discovered a new species of antpitta in the montane cloud forests of the Colibri del Sol Bird Reserve in western Colombia. A thrush-like bird, the new cinnamon and gray species was, according to a press release by the American Bird Conservancy (ABC), "captured, banded, measured, photographed, sampled for DNA, and then released alive back into the wild". This is one of only a few incidences in which a new species has been described without 'collecting' an individual (i.e. killing) to provide a model of the species in a museum. The new bird has been named Fenwick's antpitta (Grallaria fenwickorum) after the President of ABC, George Fenwick, and his family.


'Prepare for war': tensions rising over Brazil's controversial Belo Monte dam

(05/25/2010) Tensions are flaring after Brazil's approval of the Belo Monte dam project last month to divert the flow of the Xingu River. The dam, which will be the world's third larges, will flood 500 square miles of rainforest, lead to the removal of at least 12,000 people in the region, and upturn the lives of 45,000 indigenous people who depend on the Xingu. After fighting the construction of the dam for nearly thirty years, indigenous groups are beginning to talk of a last stand.


More of the Amazon opened to oil development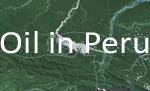 (05/24/2010) Perupetro, the Peruvian government's oil and gas corporate leasing body, announced last week that it will open an additional 25 lots for oil and gas exploration in the Amazon covering an area of 10 million hectares (nearly 25 million acres). Peru's national Amazon indigenous group, AIDESEP, criticized the move calling it a 'new threat' to Peru's indigenous group. According to Amazon Watch these new lots mean that 75 percent of the Peruvian Amazon is now open to oil and gas exploration and drilling.


Long-distance seed dispersal and hunting, an interview with Kimberly Holbrook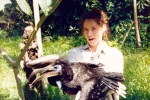 (05/24/2010) Scientists are just beginning to uncover the complex relationship between healthy biodiverse tropical forests and seed dispersers—species that spread seeds from a parent tree to other parts of the forest including birds, rodents, primates, and even elephants. By its very nature this relationship consists of an incredibly high number of variables: how abundant are seed dispersers, which animals spread seeds the furthest, what species spread which seeds, how are human impacts like hunting and deforestation impacting successful dispersal, as well as many others. Dr. Kimberly Holbrook has begun to answer some of these questions.


BP and the Perilous Voyage of Bama the Manatee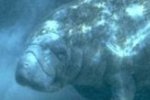 (05/23/2010) To the degree that Americans are paying attention to the environmental plight of marine wildlife in the Gulf of Mexico, they may focus most upon dolphins and whales. However, the U.S. public is much less familiar with another marine mammal, the manatee, which could also be placed in jeopardy as a result of the BP oil spill. One of the most outlandish creatures on the planet, the shy and retiring manatee, which gets its name from an American Indian word meaning "Lady of the Water", is one of my favorite animals.


Off and on again: Belo Monte dam goes forward, protests planned

(04/20/2010) An auction to build the Belo Monte dam, a massive hydroelectric project in Brazil, is going ahead despite two court-ordered suspensions, both of which have been overturned. The dam, which would be the world's third-largest, has been criticized by indigenous groups, environmental organizations, and most recently filmmaker James Cameron who created the wildly popular Avatar.


Cochabamba Climate Conference: the Coca Contradiction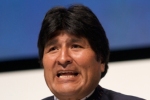 (04/11/2010) In the high stakes game of geopolitics, the small and economically disadvantaged Andean nation of Bolivia has little clout. Now, however, the country's indigenous president Evo Morales wants to establish more of a significant voice on the world stage. Recently, he has turned himself into something of a spokesperson on the issue of climate change. Decrying the failure of world leaders to come to a satisfactory agreement on global warming, he is intent on shaming the Global North into addressing climate change. Whatever Bolivia lacks in terms of political and economic muscle, Morales would like to offset through skilled use of moral persuasion.


James Cameron, in real life, fights to save indigenous groups from massive dam construction in Brazil

(04/01/2010) After creating a hugely successful science-fiction film about a mega-corporation destroying the indigenous culture of another planet, James Cameron has become a surprisingly noteworthy voice on environmental issues, especially those dealing with the very non-fantastical situation of indigenous cultures fighting exploitation. This week Cameron traveled to Brazil for a three-day visit to the Big Bend (Volta Grande) region of the Xingu River to see the people and rainforests that would be affected by the construction of the Belo Monte Hydroelectric Dam. Long-condemned by environmentalists and indigenous-rights groups, the dam would destroy 500 square kilometers of pristine rainforest and force the relocation of some 12,000 people.


More research and conservation efforts needed to save Colombia's monkeys

(03/29/2010) Approximately thirty monkey species inhabit the tropical forests of Colombia with at least five found no-where else in the world. A new review appearing the open access journal Tropical Conservation Science of Colombia's primates finds that a number of these species, including some greatly endangered species, have been neglected by scientists. The researchers looked at over 3,500 studies covering over a century of research by primatologists.


Just how bad is meat-eating for the environment?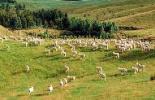 (03/28/2010) Meat is booming. In the past thirty years, livestock production has increased threefold. In many parts of the world where incomes are expanding, meat, once a delicacy, is now eaten regularly and voraciously. But what are the environmental impacts of this 'livestock revolution'? Two recent studies look at the global impact of the livestock industry, one alleges that its environmental impacts in relation to greenhouse gas emissions has been overestimated, while the other takes a holistic view of the industry's environmental impact.


Scientists: new study does not disprove climate change threat to Amazon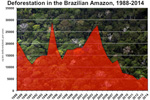 (03/19/2010) Recently, Boston University issued a press release on a scientific study regarding the Amazon's resilience to drought. The press release claimed that the study had debunked the Intergovernmental Panel on Climate Change's (IPCC) theory that climate change could turn approximately 40 percent of the Amazon into savanna due to declining rainfall. The story was picked up both by mass media, environmental news sites (including mongabay.com), and climate deniers' blogs. However, nineteen of the world's top Amazonian experts have issued a written response stating that the press release from Boston University was "misleading and inaccurate".


Amazon confusion: new research shows forest is resilient to drought, but is this the whole picture?


(03/15/2010) A drought that happens once in a hundred years had little negative or positive effect on the Amazon rainforest according to a NASA funded study in Geophysical Research Letters. "We found no big differences in the greenness level of these forests between drought and non-drought years, which suggests that these forests may be more tolerant of droughts than we previously thought," said Arindam Samanta, the study's lead author from Boston University.


Secrets of the Amazon: giant anacondas and floating forests, an interview with Paul Rosolie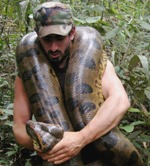 (03/10/2010) At twenty-two Paul Rosolie has seen more adventure than many of us will in our lifetime. First visiting the Amazon at eighteen, Rosolie has explored strange jungle ecosystems, caught anaconda and black caiman bare-handed, joined indigenous hunting expeditions, led volunteer expeditions, and hand-raised a baby giant anteater. "Rainforests were my childhood obsession," Rosolie told Mongabay.com. "For as long as I can remember, going to the Amazon had been my dream […] In those first ten minutes [of visiting], cowering under the bellowing calls of howler monkeys, I saw trails of leaf cutter ants under impossibly large, vine-tangled trees; a flock of scarlet macaws crossed the sky like a brilliant flying rainbow. I saw a place where nature was in its full; it is the most amazing place on earth."


Why seed dispersers matter, an interview with Pierre-Michel Forget, chair of the FSD International Symposium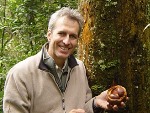 (03/07/2010) There are few areas of research in tropical biology more exciting and more important than seed dispersal. Seed dispersal—the process by which seeds are spread from parent trees to new sprouting ground—underpins the ecology of forests worldwide. In temperate forests, seeds are often spread by wind and water, though sometimes by animals such as squirrels and birds. But in the tropics the emphasis is far heavier on the latter, as Dr. Pierre-Michel Forget explains to mongabay.com. "[In rainforests] a majority of plants, trees, lianas, epiphytes, and herbs, are dispersed by fruit-eating animals. […] As seed size varies from tiny seeds less than one millimetres to several centimetres in length or diameter, then, a variety of animals is required to disperse such a continuum and variety of seed size, the smaller being transported by ants and dung beetles, the larger swallowed by cassowary, tapir and elephant, for instance."


Guyana bans gold mining in the 'Land of the Giants'



(03/01/2010) Guyana has banned gold dredging in the Rewa Head region of the South American country after pressure from Amerindian communities in the area. A recent expedition to Rewa Head turned up unspoiled wilderness and mind-boggling biodiversity. The researchers, in just six weeks, stumbled on the world's largest snake (anaconda), spider (the aptly named goliath bird-eating spider), armadillo (the giant armadillo), anteater (the giant anteater), and otter (the giant otter), leading them to dub the area 'the Land of the Giants'. "During our brief survey we had encounters with wildlife that tropical biologists can spend years in the field waiting for. On a single day we had two tapirs paddle alongside our boat, we were swooped on by a crested eagle and then later charged by a group of giant otters."


Under siege: oil and gas concessions cover 41 percent of the Peruvian Amazon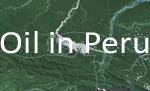 (02/16/2010) A new study in the Environmental Research Letter finds that the Peruvian Amazon is being overrun by the oil and gas industries. According to the study 41 percent of the Peruvian Amazon is currently covered by 52 separate oil and gas concessions, nearly six times as much land as was covered in 2003. "We found that more of the Peruvian Amazon has recently been leased to oil and gas companies than at any other time on record," explained co-author Dr. Matt Finer of the Washington DC-based Save America's Forests in a press release. The concessions even surpass the oil boom in the region during the 1970s and 80s, which resulted in extensive environmental damage.


Birder captures first footage ever of long whiskered owlet, one of the world's rarest birds

(02/04/2010) It was any birders dream come true: not only to see one of the world's rarest birds, but to discover a new unknown population. Israeli birder, Shachar Alterman, was surveying birds with the UK organization Neotropical Primate Conservation in Peruvian cloud forest when he heard and then saw the long whiskered owlet.


Rainforest expert agrees with IPCC: warns of 'tipping point' for Amazon


(02/03/2010) Amid questions over the Amazon forests' capacity to survive climate change, a renowned tropical biologist says that in fact the fears are real, reports Tierramerica. Speaking at the Biodiversity Science Policy Conference in Paris, Thomas Lovejoy, biodiversity chair at the Washington DC-based Heinz Center for Science, Economics and the Environment, and chief biodiversity adviser to the president of the World Bank, described the Amazon rainforest as "very close to a tipping point".


Environmentalists and indigenous groups decry approval of massive dam in Amazon

(02/02/2010) The approval of the hydro-electric Belo Monte Dam from the Brazilian environmental agency, IBAMA, has raised condemnations from environmentalists and indigenous groups. The dam will divert the flow of the Xingu River, a tributary of the Amazon River, which runs through the Amazon in northeast Brazil. According to critics the dam will destroy vast areas of pristine rainforest, disrupt sensitive ecosystems, and relocate 12,000 people.


Photos: park in Ecuador likely contains world's highest biodiversity, but threatened by oil



(01/19/2010) In the midst of a seesaw political battle to save Yasuni National Park from oil developers, scientists have announced that this park in Ecuador houses more species than anywhere else in South America—and maybe the world. "Yasuní is at the center of a small zone where South America's amphibians, birds, mammals, and vascular plants all reach maximum diversity," Dr. Clinton Jenkins of the University of Maryland said in a press release. "We dubbed this area the 'quadruple richness center.'"


Uncontacted natives confirmed in Brazil

(01/10/2010) An uncontacted tribe of about 60 people has been confirmed by FUNAI (Brazil's Indigenous Affairs Department) in the Indigenous Territory of Arariboia, located in the eastern Amazonian state, Maranhao.


Gone: a look at extinction over the past decade



(01/03/2010) No one can say with any certainty how many species went extinct from 2000-2009. Because no one knows if the world's species number 3 million or 30 million, it is impossible to guess how many known species—let alone unknown—may have vanished recently. Species in tropical forests and the world's oceans are notoriously under-surveyed leaving gaping holes where species can vanish taking all of their secrets—even knowledge of their existence—with them.


The real Avatar story: indigenous people fight to save their forest homes from corporate exploitation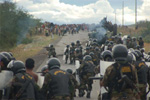 (12/22/2009) In James Cameron's newest film Avatar an alien tribe on a distant planet fights to save their forest home from human invaders bent on mining the planet. The mining company has brought in ex-marines for 'security' and will stop at nothing, not even genocide, to secure profits for its shareholders. While Cameron's film takes place on a planet sporting six-legged rhinos and massive flying lizards, the struggle between corporations and indigenous people is hardly science fiction.


Guyana expedition finds biodiversity trove in area slated for oil and gas development, an interview with Robert Pickles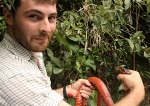 (11/29/2009) An expedition deep into Guyana's rainforest interior to find the endangered giant river otter—and collect their scat for genetic analysis—uncovered much more than even this endangered charismatic species. "Visiting the Rewa Head felt like we were walking in the footsteps of Wallace and Bates, seeing South America with its natural density of wild animals as it would have appeared 150 years ago," expedition member Robert Pickles said to Mongabay.com.


Deforestation emissions should be shared between producer and consumer, argues study


(11/19/2009) Under the Kyoto Protocol the nation that produces carbon emission takes responsibility for them, but what about when the country is producing carbon-intensive goods for consumer demand beyond its borders? For example while China is now the world's highest carbon emitter, 50 percent of its growth over the last year was due to producing goods for wealthy countries like the EU and the United States which have, in a sense, outsourced their manufacturing emissions to China. A new study in Environmental Research Letters presents a possible model for making certain that both producer and consumer share responsibility for emissions in an area so far neglected by studies of this kind: deforestation and land-use change.


Crisis averted for now, Peruvian natives will meet with Hunt Oil

(10/28/2009) Indigenous groups in a dispute with Hunt Oil, over the company performing seismic tests their land, have scheduled a meeting with the Texas based oil corporation, according to Reuters.


Will Ecuador's plan to raise money for not drilling oil in the Amazon succeed?

(10/27/2009) Ecuador's Yasuni National Park is full of wealth: it is one of the richest places on earth in terms of biodiversity; it is home to the indigenous Waorani people, as well as several uncontacted tribes; and the park's forest and soil provides a massive carbon sink. However, Yasuni National Park also sits on wealth of a different kind: one billion barrels of oil remain locked under the pristine rainforest.


Amazonian natives say they will defend tribal lands from Hunt Oil with "their lives"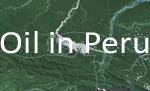 (10/25/2009) Indigenous natives in the Amazon are headed to the town of Salvacion in Peru with a plan to forcibly remove the Texas-based Hunt Oil company from their land as early as today. Peruvian police forces, numbering in the hundreds, are said to be waiting in the town. The crisis has risen over an area known as Lot 76, or the Amarakaeri Communal Reserve. The 400,000 hectare reserve was created in 2002 to protect the flora and fauna of the area, as well as to safeguard watersheds of particular importance to indigenous groups in the region.


The faster, fiercer, and always surprising sloth, an interview with Bryson Voirin



(10/25/2009) Sloths sleep all day; they are always slow; and they are gentle animals. These are just some of the popular misconceptions that sloth-scientist and expert tree-climber, Bryson Voirin, is overturning. After growing up among the wild creatures of Florida, spending his high school years in Germany, and earning a Bachelors degree in biology and environment at the New College of Florida, Voirin found his calling. At the New College of Florida, Voirin "met Meg Lowman, the famous canopy pioneer who invented many of the tree climbing techniques everyone uses today."


Will tropical trees survive climate change?, an interview with Kenneth J. Feeley



(09/24/2009) One of the most pressing issues in the conservation today is how climate change will affect tropical ecosystems. The short answer is: we don't know. Because of this, more and more scientists are looking at the probable impacts of a warmer world on the Earth's most vibrant and biodiverse ecosystems. Kenneth J. Feeley, tropical ecologist and new professor at Florida International University and the Center for Tropical Plant Conservation at the Fairchild Tropical Botanic Garden, is conducting groundbreaking research in the tropical forests of Peru on the migration of tree species due to climate change.


Working to save the 'living dead' in the Atlantic Forest, an interview with Antonio Rossano Mendes Pontes


(09/23/2009) The Atlantic Forest may very well be the most imperiled tropical ecosystem in the world: it is estimated that seven percent (or less) of the original forest remains. Lining the coast of Brazil, what is left of the forest is largely patches and fragments that are hemmed in by metropolises and monocultures. Yet, some areas are worse than others, such as the Pernambuco Endemism Centre, a region in the northeast that has largely been ignored by scientists and conservation efforts. Here, 98 percent of the forest is gone, and 70 percent of what remains are patches measuring less than 10 hectares. Due to this fragmentation all large mammals have gone regionally extinct and the small mammals are described by Antonio Rossano Mendes Pontes, a professor and researcher at the Federal University of Pernambuco, as the 'living dead'.


Oil road transforms indigenous nomadic hunters into commercial poachers in the Ecuadorian Amazon


(09/13/2009) The documentary Crude opened this weekend in New York, while the film shows the direct impact of the oil industry on indigenous groups a new study proves that the presence of oil companies can have subtler, but still major impacts, on indigenous groups and the ecosystems in which they live. In Ecuador's Yasuni National Park—comprising 982,000 hectares of what the researchers call "one of the most species diverse forests in the world"—the presence of an oil company has disrupted the lives of the Waorani and the Kichwa peoples, and the rich abundance of wildlife living within the forest.


New Amazonian reserve saves over a million acres in Peru


(08/30/2009) On August 27th Peru's Ministry of the Environment approved the creation of the Matses National Reserve to protect the region's biodiversity, ensure its natural resources, and preserve the home of the Matses indigenous peoples (known as the Mayorunas in Brazil). The park is 1,039,390 acres (or 420,626 hectares) of lowland Amazonian rainforest in eastern Peru. The park is the culmination of over a decade of work by the local non-profit CEDIA (the Center for the Development of the Indigenous Amazonians) funded in part by the Worldland Trust.


Photos reveal illegal logging near uncontacted natives in Peru

(08/17/2009) Ariel photos show proof of illegal logging for mahogany occurring in a Peruvian reserve set aside for uncontacted natives. The photos, taken by Chris Fagan from Round River Conservation Studies, show logging camps set-up inside the Murunahua Reserve, meant to protect the uncontacted indigenous group, known as the Murunahua Indians, in the Peruvian Amazon.


Tesco responds to allegations of causing Amazon deforestation

(06/29/2009) Tesco, one of Europe's largest retailers, has sent a response to the British newspaper The Guardian in light of the paper's coverage of recent allegations that the chain store sells beef and leather products that caused deforestation of the Amazon.


Photos: treasure trove of new species discovered in Ecuador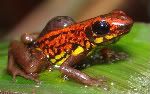 (06/16/2009) Near the once-contentious border of Ecuador and Peru in the mountainous forests of the Cordillera del Condor, scientists from Conservation International (CI) conducted a Rapid Assessment Program (RAP), uncovering what they believe are several new species, including four amphibians, one lizard, and seven insects. The team focused on the Upper Nanharitza River Basin, which has been geologically isolated from the rest of the Andes, giving it broad potential for new species.


Bill Clinton speaks out for rainforests in Brazil

(06/03/2009) Former US president Bill Clinton spoke out against rainforest destruction on Monday in Brazil. Headlining the Ethanol Summit 2009 in Sao Paulo, Clinton spoke of the positive role ethanol could play in lowering carbon emissions, but not when at the expense of rainforest.


Howler monkeys poisoned because of misinformed link to yellow fever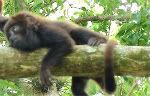 (04/22/2009) There have been numerous reports of howler monkeys poisoned in the southernmost Brazilian state of Rio Grande do Sul due to misinformation regarding the monkeys and the yellow fever virus. Some locals believed that the monkeys, which also suffer from yellow fever, were in fact the disease-carriers, but yellow fever is carried by mosquitoes not monkeys. A new campaign headed by Dr. Julio Cesar Bicca Marques wants to set the record straight. The campaign, entitled 'Save Our Guardian Angels', is working to inform the public of the actual and important role of howler monkeys in yellow fever outbreaks.


New legislation in Brazil opens up road-paving across country, threatening Amazon

(04/21/2009) Brazil's Chamber of Deputies has approved a measure that would speed up paving roads across the country, including paving a road that environmentalists have long-fought, BR-319. Environmental groups across the nation have warned of widespread deforestation if the measure passes the Senate and is signed by the president.


Mysterious decline of small mammals in Bolivia may be linked to burning Amazon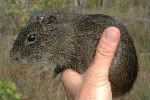 (04/19/2009) During ten years surveying small mammal populations in Bolivia's cerrado, Dr. Louise Emmons with the Smithsonian Institute found that the mammals were suffering precipitous declines, even local extinctions. After ruling out the usual suspects—local fires, rainfall, and flooding—Emmons formed a novel hypothesis regarding the decline. Could a sudden lack of nighttime dew caused by the burning of the Amazon be the cause of the mammal decline?


Reserves with roads still vital for reducing fires in Brazilian Amazon

(04/08/2009) Analyzing ten years of data from on fires in the Brazilian Amazon, researchers found that roads built through reserves do not largely hamper a reserve's important role in reducing the spread of forest fires. The finding is important as Brazil continues a spree of road-building while at the same time paving over existing roads.


Revolutionary new theory overturns modern meteorology with claim that forests move rain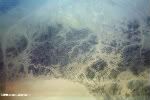 (04/01/2009) Two Russian scientists, Victor Gorshkov and Anastassia Makarieva of the St. Petersburg Nuclear Physics, have published a revolutionary theory that turns modern meteorology on its head, positing that forests—and their capacity for condensation—are actually the main driver of winds rather than temperature. While this model has widespread implications for numerous sciences, none of them are larger than the importance of conserving forests, which are shown to be crucial to 'pumping' precipitation from one place to another. The theory explains, among other mysteries, why deforestation around coastal regions tends to lead to drying in the interior.


Amazonian region likely to become savannah due to burning, deforestation

(03/31/2009) A new analysis shows that the heavily-deforested Amazonian region of Mato Grosso is particularly susceptible to 'savannization' due to repeated burning that has likely depleted the region's soils of precious nutrients. According to the study, published in the Journal of Geophyscial Research, savannization, or the process of tropical ecosystems shifting to savannah, is likely in northern Mato Grosso even if no further deforestation occurs.


Poison frog diversity linked to the Andes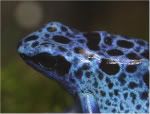 (03/10/2009) Electric colors, wild markings, and toxic skin have made poison frogs well-known inhabitants of the Amazon rainforest. With 353 recognized species, and probably more awaiting discovery, poison frogs are an incredibly diverse group of amphibians. While it has long been believed that the Amazon basin, itself, was the source of their diversity, a new study published in PLoS Biology has uncovered that the Andes mountain chain has served as an oven of evolutionary biodiversity for poison frogs over several million years.


Subtle threats could ruin the Amazon rainforest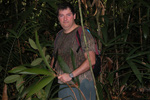 (11/07/2007) While the mention of Amazon destruction usually conjures up images of vast stretches of felled and burned rainforest trees, cattle ranches, and vast soybean farms, some of the biggest threats to the Amazon rainforest are barely perceptible from above. Selective logging -- which opens up the forest canopy and allows winds and sunlight to dry leaf litter on the forest floor -- and 6-inch high "surface" fires are turning parts of the Amazon into a tinderbox, putting the world's largest rainforest at risk of ever-more severe forest fires. At the same time, market-driven hunting is impoverishing some areas of seed dispersers and predators, making it more difficult for forests to recover. Climate change -- an its forecast impacts on the Amazon basin -- further looms large over the horizon.


Biofuels driving destruction of Brazilian cerrado

(08/21/2007) The cerrado, wooded grassland in Brazil that once covered an area half the size of Europe, is fast being transformed into croplands to meet rising demand for soybeans, sugarcane, and cattle. The cerrado is now disappearing more than twice as the rate as the neighboring Amazon rainforest, according to a Brazilian expert on the savanna ecosystem.


Land reform agency sanctions logging in Amazon rainforest park

(08/21/2007) Under the guise of a sustainable development scheme, a Brazilian land agency has granted large tracts of Amazon rainforest to colonists who quickly resold the forest to loggers, alleges a new report from Greenpeace. Some of the concessions were in the Amazon National Park, a national park.


Amazon deforestation in Brazil falls 29% for 2007

(08/13/2007) Deforestation in the Brazilian Amazon fell 29 percent for the 2006-2007 year, compared with the prior period. The loss of 3,863 square miles (10,010 square kilometers) of rainforest was the lowest since the Brazilian government started tracking deforestation on a yearly basis in 1988.



Page 1 | Page 2 | Page 3 | Page 4 | Page 5