News articles on Amazon People

---
Mongabay.com news articles on Amazon People in blog format. Updated regularly.






Isolated Amazonian tribe makes another appearance in Peru (video)

(08/26/2013) Over 100 members of a voluntarily isolated tribe emerged from the jungles of Peru in a rare appearance on the Las Piedras River across from the a Yine Indian community in late June. Belonging to the Mascho-Piro Indians, members of the "uncontacted" tribe are occasionally seen on riverbanks during the dry season, but appearances in such numbers and so close to a local community was unprecedented.
Yasuni could still be spared oil drilling
(08/26/2013) When Ecuadorean President, Rafael Correa, announced on August 15th that he was abandoning an innovative program to spare three blocs of Yasuni National Park from oil drilling, it seemed like the world had tossed away its most biodiverse ecosystem. However, environmental groups and activists quickly responded that there may be another way to keep oil companies out of Yasuni's Ishpingo-Tambococha-Tiputini (ITT) blocs: a national referendum.
Brazil's military takes on illegal loggers to protect nearly-extinct tribe

(07/18/2013) Brazil has launched a military campaign to evict illegal loggers working from the fringes of an indigenous reserve home to the Awá people, reports Survival International. Inhabiting the Amazon rainforest in northeastern Brazil, only around 450 Awá, also known as Guajá, survive today, and around a quarter of these have chosen voluntary isolation.
Forgotten species: the arapaima or 'dinosaur fish'
(07/15/2013) Let's go back some 14,000 years (or up to 50,000 depending on who you talk to), since this is the first time humans encountered the meandering, seemingly endless river system of the Amazon. Certainly, the world's first Amazonians would have been astounded by the giant beasts of the region, including ground sloths and mastodons (both now extinct), as well as giant anteaters, armadillos, and tapirs, currently the biggest land animal on the continent. But these first explorers might have been even more surprised by what dwelled in the rivers: anaconda, caiman, and the arapaima. Wait, the what?
Over 30 tons of explosives to be detonated in Manu National Park buffer zone

(06/24/2013) A consortium of gas companies headed by Pluspetrol and including Hunt Oil plans on detonating approximately 38 tons of explosives in the south-east Peruvian Amazon in one of the most biodiverse regions in the world. The detonations are part of 2D and 3D seismic tests planned by Pluspetrol in its search for new gas deposits in the Camisea region—plans that are currently pending approval by Peru's Ministry of Energy and Mines (MEM).
Scientists discover high mercury levels in Amazon residents, gold-mining to blame
(05/28/2013) The Madre de Dios region in Peru is recognized for its lush Amazon rainforests, meandering rivers and rich wildlife. But the region is also known for its artisanal gold mining, which employs the use of a harmful neurotoxin. Mercury is burned to extract the pure gold from metal and ore producing dangerous air-borne vapors that ultimately settle in nearby rivers. 'Mercury in all forms is a potent neurotoxin affecting the brain, central nervous system and major organs,'Luis Fernandez, an ecologist and research associate at the Carnegie Institution's Department of Global Ecology, told mongabay.com. 'At extremely high exposure levels, mercury has been documented to cause paralysis, insanity, coma and death.'
Peru delays oil drilling in the Amazon to consult with indigenous peoples

(05/20/2013) Peru has delayed auctioning off 27 oil blocs in the Amazon in order to conduct legally-required consultations with indigenous groups in the region, reports the Guardian. Perupetro S.A., Peru's state oil and gas company, has announced it will auction 9 blocs off the Pacific coast, but will hold auctioning off the controversial oil blocs in the Amazon rainforest at least until later this year.
NGO: conflict of interests behind Peruvian highway proposal in the Amazon
(05/16/2013) As Peru's legislature debates the merits of building the Purús highway through the Amazon rainforest, a new report by Global Witness alleges that the project has been aggressively pushed by those with a financial stake in opening up the remote area to logging and mining. Roads built in the Amazon lead to spikes in deforestation, mining, poaching and other extractive activities as remote areas become suddenly accessible. The road in question would cut through parts of the Peruvian Amazon rich in biodiversity and home to indigenous tribes who have chosen to live in "voluntary isolation."
Tribesmen launch 'occupy' protest at dam site in the Amazon rainforest

(05/03/2013) On Thursday roughly 200 indigenous people launched an occupation of a key construction site for the controversial Belo Monte dam in the Brazilian Amazon. The protestors, who represent communities that will be affected by the massive dam, are demanding immediate suspension of all work on hydroelectric projects on the Xingu, Tapajós and Teles Pires rivers until they are properly consulted, according to a coalition of environmental groups opposing the projects.
Indigenous tribes say effects of climate change already felt in Amazon rainforest
(04/30/2013) Tribal groups in Earth's largest rainforest are already being affected by shifts wrought by climate change, reports a paper published last week in the British journal Philosophical Transactions of the Royal Society B. The paper, which is based on a collection of interviews conducted with indigenous leaders in the Brazilian Amazon, says that native populations are reporting shifts in precipitation patterns, humidity, river levels, temperature, and fire and agricultural cycles. These shifts, measured against celestial timing used by indigenous groups, are affecting traditional ways of life that date back thousands of years.
Amazon: the world's greatest rainforest or internet giant?

(04/25/2013) When you see the word "Amazon", what's the first thing that springs to mind—the world's biggest forest, the longest river or the largest internet retailer—and which do you consider most important? These questions have risen to the fore in an arcane, but hugely important, debate about how to redraw the boundaries of the internet. Brazil and Peru have lodged objections to a bid made by the US e-commerce giant for a prime new piece of cyberspace: ".amazon".
Judge halts military-backed dam assessment in Brazil's Amazon

(04/17/2013) A federal court in Brazil has suspended the use of military and police personnel during technical research on the controversial São Luíz do Tapajós Dam in the Brazilian Amazon. The military and police were brought in to stamp down protests from indigenous people living along the Tapajós River, but the judge decreed that impacted indigenous groups must give free, prior, and informed consent (FPIC) before any furter studies can be done on the proposed dam. However, the decision is expected to be appealed.
Landowner who allegedly ordered Amazon murders acquitted

(04/10/2013) Jose Rodrigues Moreira, a Brazilian landowner who allegedly ordered the killings of Amazon activists Jose Claudio Ribeiro da Silva and his wife Maria, was acquitted this week due to lack of evidence. But, the two men who carried out the assassinations, Lindonjonson Silva Rocha and Alberto Lopes do Nascimento, were found guilty and sent to 42 and 45 years of jail respectively.
Indigenous group: Brazil using military to force Amazon dams
(04/08/2013) An Amazonian community has threatened to "go to war" with the Brazilian government after what they say is a military incursion into their land by dam builders. The Munduruku indigenous group in Para state say they have been betrayed by the authorities, who are pushing ahead with plans to build a cascade of hydropower plants on the Tapajós river without their permission.
After decades of turning a blind eye, Peru declares state of emergency due to oil contamination in Amazon
(03/26/2013) The Peruvian government has declared an environmental state of emergency after finding elevated levels of lead, barium, and chromium in the Pastaza River in the Amazon jungle, reports the Associated Press. Indigenous peoples in the area have been complaining for decades of widespread contamination from oil drilling, but this is the first time the Peruvian government has acknowledged their concerns. Currently 84 percent of the Peruvian Amazon is covered by potential oil blocs, leading to conflict with indigenous people and environmental degradation.
Tribe rejects payment from electricity company behind destructive Amazon dam

(03/14/2013) Leaders of more than two dozen Kayapó indigenous communities have rejected a $9 million offer from Brazilian state energy company Eletrobras to fund development projects in their region due to the the firm's involvement in the construction of the Belo Monte dam, reports Amazon Watch, an activist group fighting the hydroelectric project.
Long lost tribe spotted in the Colombian Amazon

(02/23/2013) The March 2013 issue of Smithsonian magazine features an account of the flight that confirmed the presence of an isolated indigenous tribe in a remote part of the Colombian Amazon.
Featured video: Saving the Amazon through maps

(02/20/2013) In a new video ethnobotanist, Mark Plotkin, talks about recent—and historical—efforts to preserve the Amazon rainforest through map-making and technology. Today scientists like Plotkin are teaching indigenous people how to digitally map their territory to win land rights over the forest they've used for centuries.
Fossil fuel company looking to exploit deposits in Manu National Park

(02/11/2013) Pluspetrol, an Argentine oil and gas company, is eyeing a UNESCO World Heritage site in the Amazon rainforest for gas production, according to documents seen by the Guardian. Manu National Park in eastern Peru is considered one of the most biodiverse places on Earth and is home to indigenous tribes living in voluntary isolation.
From slash-and-burn to Amazon heroes: new video series highlights agricultural transformation
(01/31/2013) A new series of short films is celebrating the innovation of rural farmers in the Manu region of Peru. Home to jaguars, macaws, and tapirs, the Manu region is also one of the top contenders for the world's most biodiverse place. It faces a multitude of threats from road-building to mining to gas and oil concessions. Still the impact of smallscale slash-and-burn farming—once seen as the greatest threat to the Amazon and other rainforest—may be diminishing as farmers, like the first film's Reynaldo (see below), turn to new ways of farming, ones that preserve the forest while providing a better life overall.
Miners win ruling over indigenous groups in Guyana

(01/29/2013) A judge in Guyana's high court has ruled that indigenous groups do not have the right to expel legal miners from their land. The judge, Diana Insanally, found that if the miners in question held a government-approved license than the local community had no right to dispute the mining. The ruling has sparked protests by indigenous groups and is expected to be appealed.
Gold mine approved in French Guiana's only national park
(01/15/2013) Tensions have risen in the small Amazonian community of Saül in French Guiana after locals discovered that the French government approved a large-scale gold mining operation near their town—and inside French Guiana's only national park—against their wishes. Run by mining company, Rexma, locals and scientists both fear that the mine would lead to deforestation, water pollution, and a loss in biodiversity for a community dependent on the forest and ecotourism.
Colombia to double the size of massive Amazon reserve to include uncontacted tribes' land
(01/10/2013) Colombia may more than double the size of the remote and poorly-known Chiribiquete National Park to make it the biggest protected area in the Colombian Amazon, reports El Espectador. Chiribiquete best known for its unusual rock formations, including mesa-like tepuis and dramatic waterfalls, but also features at least 32 cave painting sites with some 250,000 drawings, making it a key center for indigenous culture.
Uncontacted tribes still exist, but extinction threat looms
(12/11/2012) The world is more interconnected than ever. Globally, there are six billion cell phone subscribers and 900 million Facebook users. Nearly 32 million people follow Lady Gaga on Twitter. Given this content it may seem hard to believe that there remain people who have never had contact with the outside world. Yet such people do exist today. Most of them live in the most remote parts of the world's wildest forests. One of this year's best paperback books takes a close look at one uncontacted group — the Arrow People of the Brazilian Amazon. Written by veteran journalist Scott Wallace, The Unconquered is a gripping first-person account of a journey to learn more about this little-known tribe.
UNESCO disturbed by gas plans for Peru's Manu National Park
(10/15/2012) Major concerns about the danger posed by gas exploration in a UNESCO World Heritage site in the Amazon rainforest has prompted UNESCO to promise to lobby the Peruvian government. Manu National Park's biological diversity exceeds "that of any other place on Earth," according to UNESCO's website, and is inhabited by indigenous people living in "voluntary isolation" who could be decimated if they come into contact with gas workers.
Indigenous groups re-occupy Belo Monte dam in the Amazon

(10/09/2012) Construction on Brazil's megadam, Belo Monte, has been halted again as around 150 demonstrators, most of them from nearby indigenous tribes, have occupied the main construction site at Pimental. Over a hundred indigenous people joined local fishermen who had been protesting the dam for 24 days straight. Indigenous people and local fishermen say the dam will devastate the Xingu River, upending their way of life.
Survivors say gold miners in helicopter massacred village of 80 in Venezuelan Amazon
(08/30/2012) Up to 80 people have been massacred by gold miners in the remote Venezuelan Amazon, according to reports received by the indigenous-rights group, Survival International. According to Reuters, the reports have prompted the Venezuelan government to investigate the alleged murders of the Yanomami isolated community. According to three indigenous survivors, sometime in July a helicopter and what-are-believed to be illegal goldminers massacred the Yanomami community of Irotatheri.
Construction of controversial Belo Monte dam stopped

(08/24/2012) Belo Monte dam developer Norte Energia, S.A. has stopped all work on the Belo Monte dam after receiving formal notification of the decision last week by the Brazilian Federal Appeals Court to suspend the project, reports International Rivers. Norte Energia said it would take 'all available measures to reverse the decision.'
Belo Monte mega-dam halted again by high Brazilian court, appeal likely but difficult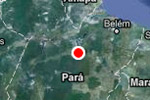 (08/15/2012) A high federal court in Brazil has ruled that work on the Belo Monte dam in the Brazilian Amazon be immediately suspended. Finding that the government failed to properly consult indigenous people on the dam, the ruling is the latest in innumerable twists and turns regarding the massive dam, which was first conceived in the 1970s, and has been widely criticized for its impact on tribal groups in the region and the Amazon environment. In addition the Regional Federal Tribunal (TRF1) found that Brazil's Environmental Impact Assessment was flawed since it was conducted after work on the dam had already begun.
Evidence of 'isolated' indigenous people found in Peru where priest is pushing highway

(08/14/2012) Evidence of indigenous people living in "voluntary isolation" in a remote part of the Amazon has been found where an Italian Catholic priest is campaigning for Peru's government to build a highway. The discovery is controversial because the priest has questioned the existence of the isolated people, sometimes referred to as uncontacted, who live without regular contact with anyone else.
Human rights court favors indigenous tribe over Ecuadorian government in oil battle

(07/31/2012) The Inter-American Court of Human Rights has found in favor of a Kichwa community's right to consultation prior to industrial projects on their land in a ruling that could have implications for many indigenous peoples across the Americas. The court found that the government of Ecuador violated the indigenous people's rights by allowing the Argentine oil company, Compania General de Combustibles (CGC), on their land without proper consultation.
Brazil decree opens tribal lands to mining, dams in 'national interest'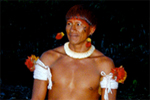 (07/26/2012) A directive signed Monday by Brazil's Solicitor-General could hamper the efforts of indigenous tribes to win government recognition of their traditional lands, reports Survival International, a human rights group focused on native peoples. The directive 'opens up all indigenous areas to mineral, dams, roads, military bases and other developments of 'national interest' without the need to consult with or address concerns of indigenous peoples', according to an expert familiar with the directive.
Brazil cripples illegal gold mining operations in indigenous territory

(07/18/2012) Brazilian police have arrested 26 people and confiscated gold and aircraft in a coordinated effort to tackle illegal gold-mining in the Yanomami Indigenous Reserve, reports the BBC. Along with illegal miners the year-long investigation also arrested complicit airplane pilots, engineers, and business people in a bid to undercut the trade's funders and infrastructure.
Indigenous tribes end occupation of Belo Monte

(07/12/2012) After occupying the construction site of the massive Belo Monte dam for 21 days, some 300 indigenous people have left and gone home. The representatives from nine Amazonian tribes abandoned their occupation after two days of meeting with the dam's builder, the Norte Energia consortium.
Vietnam buys stakes in controversial oil blocks threatening Peru's most vulnerable indigenous people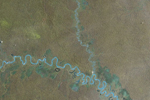 (07/11/2012) Vietnam's state oil and gas company, PetroVietnam Exploration and Production (PVEP), has announced its intention to acquire a major stake in controversial oil operations in the remote Peruvian Amazon. This area, known as Lot 67, is one of the most biodiverse in the world and home to indigenous people living without regular contact with outsiders, sometimes dubbed 'isolated' or 'uncontacted', who could be decimated by contact with oil company workers because they are highly vulnerable to disease.
Indigenous leaders demand suspension of Belo Monte dam

(07/10/2012) Indigenous leaders from six Amazon tribes have asked the Brazilian government to immediately suspend the installation license for the controversial Belo Monte dam, reports Amazon Watch, an activist group that is campaigning against the project.
Experts dispute recent study that claims little impact by pre-Columbian tribes in Amazon
(07/05/2012) A study last month in the journal Science argued that pre-Columbian peoples had little impact on the western and central Amazon, going against a recently composed picture of the early Amazon inhabited by large, sophisticated populations influencing both the forest and its biodiversity. The new study, based on hundreds of soil samples, theorizes that indigenous populations in much of the Amazon were tiny and always on the move, largely sticking to rivers and practicing marginal agriculture. However, the study raised eyebrows as soon as it was released, including those of notable researchers who openly criticized its methods and pointed out omissions in the paper, such as no mention of hundreds of geoglyphs, manmade earthen structures, found in the region.
Indigenous tribes occupy Belo Monte dam for over 10 days

(07/03/2012) As of Tuesday, the occupation of Belo Monte dam by indigenous tribes entered its 13th day. Indigenous people, who have fought the planned Brazilian dam for decades, argue that the massive hydroelectric project on the Xingu River will devastate their way of life. According to a statement from the tribes, 17 indigenous villages from 13 ethnic groups are now represented at the occupation, which has successfully scuttled some work on the dam.
Over 700 people killed defending forest and land rights in past ten years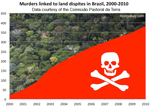 (06/19/2012) On May 24th, 2011, forest activist José Cláudio Ribeiro da Silva and his wife, Maria do Espírito Santo da Silva, were gunned down in an ambush in the Brazilian state of Pará. A longtime activist, José Cláudio Ribeiro da Silva had made a name for himself for openly criticizing illegal logging in the state which is rife with deforestation. The killers even cut off the ears of the da Silvas, a common practice of assassins in Brazil to prove to their employers that they had committed the deed. Less than a year before he was murdered, da Silva warned in a TEDx Talk, "I could get a bullet in my head at any moment...because I denounce the loggers and charcoal producers."
U.S. car manufacturers linked to Amazon destruction, slave labor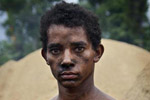 (05/14/2012) According to a new report by Greenpeace, top U.S. car companies such as Ford, General Motors, and Nissan are sourcing pig iron that has resulted in the destruction of Amazon rainforests, slave labor, and land conflict with indigenous tribes. Spending two years documenting the pig iron trade between northeastern Brazil and the U.S., Greenpeace has discovered that rainforests are cut and burned to power blast furnaces that produce pig iron, which is then shipped to the U.S. for steel production.
Can loggers be conservationists?
(05/10/2012) Last year researchers took the first ever publicly-released video of an African golden cat (Profelis aurata) in a Gabon rainforest. This beautiful, but elusive, feline was filmed sitting docilely for the camera and chasing a bat. The least-known of Africa's wild cat species, the African golden cat has been difficult to study because it makes its home deep in the Congo rainforest. However, researchers didn't capture the cat on video in an untrammeled, pristine forest, but in a well-managed logging concession by Precious Woods Inc., where scientist's cameras also photographed gorillas, elephants, leopards, and duikers.
Oil company Perenco endangering 'uncontacted' indigenous people, says Peru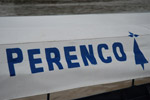 (04/25/2012) The company hoping to exploit the oil deposits slated to transform Peru's economy has been declared to be endangering the lives of indigenous people living in "voluntary isolation" by the country's indigenous affairs department (INDEPA). Perenco, an Anglo-French company with headquarters in London and Paris, is currently seeking approval from Peru's Energy Ministry (MEM) to develop its operations in the Loreto region in the north of the country.
Featured video: How to save the Amazon

(04/22/2012) The past ten years have seen unprecedented progress in fighting deforestation in the Amazon. Indigenous rights, payments for ecosystem services, government enforcement, satellite imagery, and a spirit of cooperation amongst old foes has resulted in a decline of 80 percent in Brazil's deforestation rates.
Photos: Uncontacted Amazon tribes documented for first time in Colombia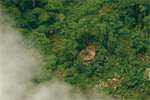 (04/19/2012) Aerial surveys of a remote area of rainforest along the Colombia-Brazil border have produced the first photographic evidence of uncontacted tribes, according to a conservation group that works to safeguard indigenous territories and culture. The photos, released by the Amazon Conservation Team (ACT), show five long houses or malokas thought to belong to two indigenous groups, the Yuri or Carabayo and Passé, some of the last isolated tribes in the Colombian Amazon. The images provide confirmation that uncontacted communities still exist within the Rio Puré National Park, which protects a million hectares (2.47 million acres) of mostly pristine rainforest between the Caquetá and Putumayo River basins along the Brazilian border.






Page 1 | Page 2 | Page 3 | Page 4 | Page 5 | Page 6