Conservation news
Founded in 1999, Mongabay is a leading provider of environmental science and conservation news.
UN calls for secure contraceptives as wildlife group hands out Endangered Species condoms

(10/06/2011) Sometime at the end of this month, the seventh billion person on Earth will be born: that's seven billions mouths to feed, seven billion throats to water, and seven billion bodies to keep warm. But the population continues to rise: experts believe the global human population could hit 10 billion by 2050. A UN meeting last month said that to meet the needs of the world's women, the developing world needs a secure supply of contraceptives and voluntary family planning initiatives.


Little-known animal picture of the day: Thomas's leaf monkey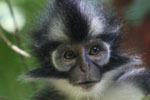 (10/06/2011) With unmistakable coloring and a philosophical, at times almost melancholy expression, the Thomas's leaf monkey (Presbytis thomasi) is one of Asia's little-known primates. Thomas's leaf monkey (also known as Thomas's langur) is found only on the island of Sumatra in Indonesia. The monkeys roam forests eating fruits and flowers, and sometimes snails, mushrooms, and coconut stalks.


Featured video: Arctic ice melt creates mass walrus 'haul-outs'

(10/06/2011) The disintegration of the Arctic sea ice, which hit the second lowest record this year, is forcing a number of Arctic animals to change their behavior.


Florida loses two species to extinction

(10/06/2011) The US Fish and Wildlife Service announced yesterday that the believe two species in Florida have vanished into the long dark night: the South Florida rainbow snake (Farancia erytrogramma seminola) and the Florida fairy shrimp (Dexteria floridana). The species were under review for possibly being added to the Endangered Species Act (ESA), but it's likely the review came decades too late.


World's newest nation faces prospect of famine

(10/06/2011) As East Africa reels from a devastating famine, which is hitting Somalia the hardest, there are new fears that another African nation could soon slip into a similar situation. On July 9th of this year, South Sudan became the world's newest nation; however a few months later drought, conflict, refugees, and rising food prices could push the eastern region of South Sudan into a famine, warned officials from the fledgling nation yesterday.


Obama administration opens more of the Arctic to drilling

(10/05/2011) Nearly 500 Arctic oil and gas leases from the Bush administration have been restarted this week by the Obama administration. Known as Chukchi Lease 193, the various leases had been held up in court after environmental groups and indigenous groups challenged them, citing a significant lack of baseline information about the Chukchi Sea ecosystem. The Obama administration now says that many of the ecosystem gaps need not be filled, but Arctic indigenous and environmental groups disagree.


Fossil fuel subsidies going in the wrong direction?

(10/05/2011) In 2009, G20 nations committed to phasing out fossil fuel subsidies over the medium term, yet are further away today than they were two years ago from keeping the pledge. According to the International Energy Agency (IEA) fossil fuel subsidies rose by nearly $100 billion in the last year alone, from $312 billion in 2009 to $409 billion in 2010. The agency warned that subsidies could reach $660 billion by 2020 if governments don't act on reform.


Toy giant Mattel drops paper from APP and other 'controversial sources'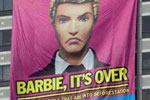 (10/05/2011) The world's biggest toy-maker Mattel has pledged to overhaul its paper sourcing policies after a hard-hitting campaign from Greenpeace linked the toy giant to rainforest destruction in Indonesia by Asia Pulp and Paper (APP). Today, Mattel pledged to increase the use of recycled paper and sustainably-certified fiber to 70 percent by the year's end, and 85 percent by 2015. In addition, the company has said any 'controversial' company engaged in natural forest destruction will be kept out of its supply line, referring to, but not naming directly, APP. Surprisingly, APP told mongabay.com that it 'applauds' Mattel's new commitments.


Animal picture of the day: hyacinth macaw

(10/05/2011) Hyacinth macaws (Anodorhynchus hyacinthinus) are the world's largest macaw. They are found in Brazil, Bolivia, and Paraguay and prefer swamps and wooded savannah over rainforest habitats.


Public opposition pushes Myanmar to suspend giant Chinese dam

(10/04/2011) Large-scale opposition has pushed the Myanmar government to suspend construction of a massive Chinese dam. Being built on the confluence of the Mayhka amd Malihka rivers at the head of Irrawaddy River, the Myitsone Dam would have created a reservoir the size of Singapore and has already pushed 12,000 people off their land. China Power Investment Corporation, which is building the dam, has fired back at the Myanmar government saying their decision will lead to 'a series of legal issue'.


Satellite imagery confirms Dole destroying national park land for bananas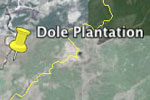 (10/04/2011) Environmental NGOs in Sri Lanka have accused US food giant Dole of illegally growing bananas in Somawathiya National Park, however Dole has denied the charge saying the land in question is 'not in the [park]'. Mongabay.com has received the coordinates of the Dole plantation from an anonymous source in Sri Lanka familiar with the issue, and using Google Earth has found that the plantation in question is clearly inside park boundaries.


Marshall Islands creates world's biggest shark park

(10/03/2011) The Republic of the Marshall Islands has created the world's biggest shark reserve: so large that all of Mexico could fit comfortably inside. With new legislation, commercial shark fishing is now completely banned in Marshall Islands' 768,547 square miles (1,990,530 square kilometers) of ocean.


Colombian president: no oil drilling in award-winning Seaflower marine reserve

(10/03/2011) Colombian president, Juan Manuel Santos, announced over the weekend that there will be no oil exploration in the award-winning Seaflower Biosphere Reserve and Marine Protected Area (MPA). Spreading over 65,000 square kilometers (6,500,000 hectares), Seaflower MPA is home to over a hundred coral species, over 400 fish, some 150 birds, four marine turtles species, and the magnificent mollusk, the queen conch (Strombus gigas).


Cute animal picture of the day: baby hippo takes first swim

(10/03/2011) Common hippos (Hippopotamus amphibius) survive throughout sub-Saharan Africa, though they once roamed as far as Egypt along the Nile River.


September in review: A massive crocodile and Gibson Guitars' disingenuous PR campaign

(10/03/2011) A post about the giant crocodile captured in the Philippines was the most popular article on mongabay.com's news section during the month of September. The 21-foot (6.4-meter) saltwater crocodile was captured in Agusan del Sur wetland on the southern Philippine island of Mindanao after a three-week hunt following the disappearance of a farmer in the town of Bunawan. The giant croc will be kept at a nature park in Bunawan, where it is expected to be the star attraction among other wildlife found in the marsh. The crocodile is believed to be the biggest ever captured, exceeding a 5.48-meter (18-foot) male which lives at a zoo in Australia.


Tea party versus Madagascar's forests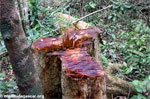 (10/02/2011) The Tea Party and the African island-nation of Madagascar are having dueling concerts over the issue of illegal logging, reports the Associated Press. A concert in Madagascar over the weekend was meant to highlight the problem of illegal deforestation in one of the world's poorest countries. Meanwhile the Tea Party is holding a rally and concert on October 8th to support Gibson Guitar, a musical instruments company currently under investigation for breaking US law by allegedly purchasing illegally logged wood products from Madagascar.


Putting people to work: restoring our ecosystems, sequestering carbon

(10/02/2011) President Obama's sole focus of his September 8th speech to the United States Congress was job creation. He closed his speech by summoning an earlier time of promise: "President Kennedy once said, ' Our problems are man-made—therefore they can be solved by man. And man can be as big as he wants.' These are difficult years for our country. But we are Americans. We are tougher than the times we live in, and we are bigger than our politics have been. So let's meet the moment. Let's get to work..." Inspiration is surely needed because in addition to the United States, where unemployment remains at about 9 percent, severe unemployment is found throughout the world, with Greece, Spain, and South Africa, for example, having 2011 summer unemployment rates at over 16, 20, and 25 percent, respectively.


After protracted campaign, Girl Scouts pledges to cut out some palm oil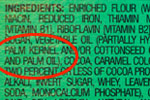 (10/02/2011) Girl Scouts USA has announced that it will lessen palm oil in its ubiquitous cookies by using alternatives when possible and cutting overall usage. The organization also committed to purchasing GreenPalm certificates for all of its palm oil in order to financially support more environmentally sustainable palm oil, even if the palm oil in the cookies is not.


US swaps debt for rainforest preservation in Indonesia

(10/02/2011) The US is forgiving $28.5 million in debt to Indonesia for forest preservation efforts in Kalimantan, Indonesian Borneo. The debt-for-nature program is a part of the US Tropical Forest Conservation Act (TFCA).


Dole responds to allegations it is illegally growing bananas in national park

(10/02/2011) Dole Food Company has responded to allegations that it is clearing land in a national park in Sri Lanka known for its population of elephants as well as a number of threatened species. According to reports, the US-based food giant has partnered with a local company, Letsgrow Ltd, to grow bananas for export markets in Somawathiya National Park.


Deepwater spill 'meets the Titanic': groups sue to stop Arctic drilling

(09/29/2011) Following the Obama administration's approval of Royal Dutch Shell to drill in the Arctic's Beaufort Sea, a wide-swathe of environmental have filed a lawsuit to stop the drilling, which could begin as early as next summer. Those filing the lawsuit today blasted Shell for what they perceived as a pathetic oil spill response plan, and the Obama administration for acquiescing to the big oil company.


Madagascar asks CITES to regulate rosewood and ebony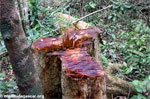 (09/29/2011) Following a logging crisis in 2009 where a number of Madagascar's remaining forests were illegally cut, the African nation has turned to the Convention on International Trade in Endangered Species of Wild Fauna and Flora (CITES) to help regulate 91 species of rosewood and ebony. "Regulating trade in these high-value timber species under CITES will help ensure that the benefits of trade flow to local people and it will also serve the global community by helping conserve these species, which will be to the benefit of entire ecosystems."


Cute animal picture of the day: ginger-haired baby monkey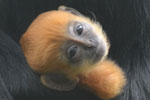 (09/29/2011) One of the world's most endangered primates recently gave birth to an orange-haired baby at the Zoological Society of London (ZSL) Zoo in London. It's the mother Francois langur (Trachypithecus francoisi)'s first birth. The fire-orange hair of the baby is typical of this species and will only last around six months.


Judge: work must halt on monster dam, Belo Monte

(09/29/2011) The decades-long fight over Brazilian megadam, the Belo Monte, has taken another U-turn after a judge ordered work to stop immediately since the dam would devastate vital fishing grounds for local people. In June the Brazilian government gave a go-ahead to the $11-17 billion dam, despite large-scale opposition from indigenous groups along the Xingu River and international outcry, including a petition signed by 600,000 people.


Forest carbon projects rake in $178 million in 2010


(09/29/2011) Investors funneled $178 million into forest carbon projects intended to mitigate global climate change last year, according to a new report by Forest Trends' Ecosystem Marketplace. By trading a record 30.1 million tons of carbon dioxide equivalent (MtC02e), the market saw a 48 percent rise over 2009—including a rise in private investors over non-profits as well as greater support for the global program Reduced Emissions from Deforestation and forest Degradation (REDD)—shows that the burgeoning market may be beginning to make good on its promise to provide funds to save forests for their ecosystem services with an initial focus on carbon.


Animal picture of the day: chestnut breasted coronet

(09/29/2011) The chestnut-breasted coronet (Boissonneaua matthewsii) is native to the Andean forests of Peru, Ecuador, Colombia.


Climate change shocker: Canada's ice shelves halved in six years

(09/28/2011) After the Arctic sea ice extent hit its second lowest size on record this summer—or lowest (depending on the source)—comes another climate change shocker: in the past six years Canada's millennia-old ice shelves have shed nearly half their size. One ice shelf—the Serson shelf—is almost entirely gone, while another—the Ward Hunt shelf—has split into two distinct shelves. The ice shelves have lost 3 billion tons in this year alone.


Deepwater oil spill likely to hurt fish populations over decades

(09/28/2011) Oil pollution doesn't have to kill fish to have a long-term impact, according to a recent study in the Proceedings of the National Academy of Sciences (PNAS). Researchers found that Gulf killifish (Fundulus grandis) that had been exposed to very low to non-detectable levels of oil contamination from the Deepwater oil spill last year, still showed developmental problems that are likely to impact fish populations for decades to come.


Group pushes entrepreneurship model for conservation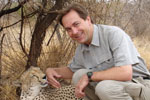 (09/28/2011) The Wildlife Conservation Network (WCN) is dedicated to protecting endangered species and preserving their natural habitats. This group supports innovative strategies for people and wildlife to co-exist and thrive. This year the group celebrates it's ten year anniversary. The WCN Expo is October 1st and 2nd, 2011. The following is an interview with Charles Knowles, the WCN's Executive Director and co-founder.


Over 100 arrested as tar sands civil disobedience spreads to Canada

(09/27/2011) After two weeks of sustained protesting at the US White House against the Keystone XL pipeline, with 1,252 people arrested, civil disobedience has now spread to Canada, home of the tar sands. Yesterday, around 500 people protested in Ottawa against Canada's controversial tar sands; 117 were arrested as they purposefully crossed a barrier separating them from the House of Commons in an act of civil disobedience.


Following violent crackdown against protestors, Bolivia puts Amazon road project on ice

(09/27/2011) After a police crackdown against indigenous activists, Bolivian President Evo Morales has suspended a large highway project through the Amazon rainforest. The police reaction—which included tear gas, rounding up protestors en masse, and allegations of violence—resulted in several officials stepping down in protest of the government's handling. Some indigenous people marched 310 miles (498 kilometers) from the Amazon to La Paz to show solidarity against the road, saying they had not been consulted and the project would destroy vast areas of biodiverse rainforest.


Scientists find frog genes that provide immunity to extinction plague

(09/27/2011) Scientists with Cornell have discovered genetics that may provide immunity to frogs in face of the killer amphibian-disease chytridiomycosis. This plague, which is spreading to amphibian populations worldwide, is responsible for a number of frog species' recent extinction. But now researchers report in a new study in the Proceedings of the National Academy of Sciences (PNAS) that they are one step closer to understanding why some frog populations are able to fend off the disease, while others succumb with lightning-speed. In time, the results may lead to breeding strategies in captivity that could produce immune populations.


Featured video: new documentary puts human face on logging in Papua New Guinea

(09/27/2011) A new documentary, filmed single-handily by filmmaker David Fedele, covers the impact of industrial logging on a community in Papua New Guinea. Entitled Bikpela Bagarap(or 'Big Damage' in English), the film shows with startling intimacy how massive corporations, greedy government, and consumption abroad have conspired to ruin lives in places like Vanimo, Papua New Guinea.


Kenya should embrace living with nature as the model for a healthier, wealthier nation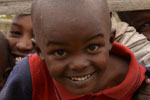 (09/27/2011) Hundreds of thousands of Kenyans are supporting government efforts to enact progressive new policies through its Vision 2030 initiative as it promises to lift us out of a depressed economy and to take us onto a path to becoming a prosperous developed nation. For this to occur, development must be sustainable —but for now what the people want and need most is for the basic necessities for life to be assured like adequate water, sanitation, energy, health, education, homes, and jobs. It is unfortunate that some of our leaders are mistaken in believing that this means Kenya should look like USA or Europe with concrete cities and mega highways, speed trains, and artificial gardens—it will all be at the cost of our spectacular natural environment and wildlife heritage. Kenya hardly has any natural resources, what we have is wilderness and wildlife. For Kenya to stand apart, she must aspire to safeguard the environment and protect forests and wildlife as a central means of to attaining this sustainable development goal.


Indonesian president vows to dedicate remainder of term to protecting rainforests


(09/27/2011) Indonesian President Susilo Bambang Yudhoyono on Tuesday vowed to dedicate the last three years of his presidency to 'deliver enduring results that will sustain and enhance the environment and forests of Indonesia', reports the Center for International Forestry Research (CIFOR), which hosted his speech. President Yudhoyono emphasized the importance of forests in mitigating climate change, safeguarding biodiversity, and helping alleviate poverty. He said conserving and sustainably managing Indonesia's forests is not necessarily at odds with growing the economy.


Caatinga ecosystem almost wholly ignored in Brazil

(09/26/2011) Tropical dry forests have received little conservation and research attention as compared to their rainforest cousins, leaving these ecosystems to become gravely threatened while still largely unknown to the public and scientists. A new study in mongabay.com's open access journal finds that Caatinga, a seasonally dry tropical forest, is the least-known forest in Brazil.


Restoring tropical forests by keeping fire far away

(09/26/2011) Keeping fire at bay could be key to reforesting abandoned land in the tropics, according to a new study in mongabay.com's open access journal Tropical Conservation Science. Measuring the recovery of regenerating forests in Kibale National Park in Uganda, the study found that suppressing fire allowed the forest to come back over a period of decades. Given the role rainforests play in sequestering carbon and safeguarding biodiversity, the study argues that reforesting abandoned land in the tropics should be a global policy and controlling fire may be an simple and largely inexpensive method to achieve the goal.


Expanding ethanol threatens last remnants of Atlantic Forest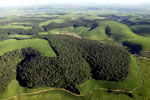 (09/26/2011) Aggressively expanding sugarcane ethanol is putting Brazil's nearly-vanished Atlantic Forest at risk, according to an opinion piece in mongabay.com's open-access journal Tropical Conservation Science. Already down to less than 12 percent of its original extent, the Atlantic Forest—home to over 7,000 species that survive no-where else—is facing a new peril from ethanol, used as an alternative to gasoline and often touted as 'green' or 'environmentally-sustainable'.


Primary forest best for birds in Papua New Guinea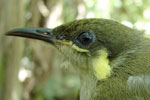 (09/26/2011) A new survey recorded 125 birds in Papua New Guinea's Waria Valley, of which an astounding 43 percent were endemic to the island. The survey, published in mongabay.com's open-access journal Tropical Conservation Science, was the first of its kind for the rainforest-studded valley and found that bird populations were most diverse and abundant in primary forests. The bird surveys were carried out in four different habitats including primary forest, primary forest edges, secondary forest edges, and agricultural landscape.


REDD+ would leave some species unprotected

(09/26/2011) REDD+ programs could leave some species high and dry even if its preserves the forests they call home, argues a new opinion piece in mongabay.com's open access journal Tropical Conservation Science. While the program would likely help habitat-dependent species, other important species could still vanish without additional measures to stem threats such as overexploitation and disease. While REDD+, or Reduced Emissions from Deforestation and Degradation, has set preserving forests for their carbon value as its primary goal, the young program has been increasingly connected to efforts to conserve the world's biodiversity. However, the new paper, argues that conservationists must not become complacent.


Atlantic Forest stores less carbon due to drastic fragmentation

(09/26/2011) The Atlantic Forest in Brazil is one of the most fragmented and damaged forests in the world. Currently around 12 percent of the forest survives, with much of it in small fragments, many less than 100 hectares. A new study in mongabay.com's open-access journal Tropical Conservation Science finds that the bloodied nature of the Atlantic Forest impacts its capacity to sequester carbon. The study found that 92 percent of the forest stored only half its potential carbon due to fragmentation and edge-effects, which includes damage due to winds and exposure to drought.


Regulation that would have legalized illegal oil palm plantations revoked

(09/26/2011) A forestry regulation that would have allowed 7.4 million hectares of oil palm plantations in Indonesian Borneo to be legalized as forestry plantations has been revoked before it ever went into force, reports Bisnis.com, an Indonesian business daily.


Could blockbuster animated movies help save life on Earth?


(09/26/2011) Some scientists may scoff at the idea that animated anthropomorphized animals—from Bambi to Simba to Nemo—could have an important impact on conservation efforts to save real-world species, but a new opinion piece in mongabay.com's open-access journal Tropical Conservation Science argues that conservationists would do well to join forces with the makers of animated blockbusters to help save the world's dwindling biodiversity. The paper points out that a number of recent films focused on imperiled places, such as coral reefs (Finding Nemo) and the Atlantic Forest (Rio), as well as conservation problems like overfishing (Happy Feet) and climate change (Ice Age: the Meltdown).


Repeated burning undercuts Amazon rainforest recovery

(09/26/2011) The Amazon rainforest can recover fromlogging, but has a far more difficult time returning after repeated burning, reports a new study in mongabay.com's open-access journal Tropical Conservation Science. In areas where the Amazon had been turned to pasture and was subject to repeated burning, Visima trees become the dominant tree inhibiting the return of a biodiverse forest. The key to the sudden domination of Visima trees, according to the study, is that these species re-sprout readily following fires; a capacity most other Amazonian trees lack.


Indonesian president signs decree to reduce projected emissions 26-41% by 2020

(09/26/2011) Indonesian President Susilo Bambang Yudhoyono issued a decree cementing his 2009 commitment to reducing his country's greenhouse gas emissions, according to a statement from the President's office.


How to monitor biodiversity for REDD projects

(09/26/2011) Although the international program Reduced Emissions from Deforestation and Degradation (REDD) was developed in order to lower greenhouse gas emissions by protecting standing forests, conservationists have long pointed out that another result from a well-crafted REDD program could be to conserve biodiversity. But one of the difficulties of including biodiversity is how to measure the success or failure of conservation in a REDD site. A new opinion piece in mongabay.com's open-access journal Tropical Conservation Science analyzes two effective ways to monitor biodiversity in REDD sites focusing on bats and big mammals.


Dam puts wild coffee species at risk of extinction

(09/26/2011) Coffee may be one of the world's most popular hot (and cold) drinks, however few coffee drinkers may know that there are dozens of different coffee species in the world and some are even endangered. Only discovered in 2004, Kihansi coffee (Coffea kihansiensis), makes its home in the Udzungwa Mountains of Tanzania. A new study in mongabay.com's open-access journal Tropical Conservation Science finds that the Kihansi coffee is nearing extinction due in part to a hydroelectric dam built upstream that has severely impacted the Kihansi River.


Panama canal drives forest conservation, offers insight on value of ecosystems


(09/26/2011) As demonstrated by growing enthusiasm for conserving forests and the rise of the Reducing Emissions from Deforestation and Degradation (REDD+) program, the public is increasingly aware of the role forests play in delivering ecosystems services — like clean air and water — that benefit mankind. Yet, science still lags conventional wisdom — researchers have yet to fully quantify much of what healthy forests provide. Bridging this gap is key to unlocking the full value of protecting and restoring tropical forests. The ambitious Agua Salud Project in Panama is attempting to do just that.


Nobel laureate and Green Belt Movement founder Wangari Maathai dead at 71

(09/26/2011) Kenyan environmentalist and Nobel laureate Wangari Maathai died Sunday after a battle with ovarian cancer. She was 71.


Activists worldwide push for leaving the fossil fuel age behind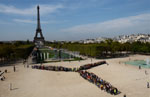 (09/25/2011) On six continents, in over 75 percent of the world's countries, people came out en masse yesterday to attend over 2,000 events to demonstrate the power of renewable energy to combat global climate change. As apart of the 'Moving Planet' campaign organized by 350.org, activists created a giant human-windmill in Paris, gave out bike lessons in Buenos Aires, practiced evacuation measure in the Pacific island of Tuvalu imperiled by rising sea levels, and marched in Cape Town for a strong agreement at the next UN climate meeting hosted in Durban, South Africa.



Page 1
|
Page 2
|
Page 3
|
Page 4
|
Page 5
|
Page 6
|
Page 7
|
Page 8
|
Page 9
|
Page 10
|
Page 11
|
Page 12
|
Page 13
|
Page 14
|
Page 15
|
Page 16
|
Page 17
|
Page 18
|
Page 19
|
Page 20
|
Page 21
|
Page 22
|
Page 23
|
Page 24
|
Page 25
|
Page 26
|
Page 27
|
Page 28
|
Page 29
|
Page 30
|
Page 31
|
Page 32
|
Page 33
|
Page 34
|
Page 35
|
Page 36
|
Page 37
|
Page 38
|
Page 39
|
Page 40
|
Page 41
|
Page 42
|
Page 43
|
Page 44
|
Page 45
|
Page 46
|
Page 47
|
Page 48
|
Page 49
|
Page 50
|
Page 51
|
Page 52
|
Page 53
|
Page 54
|
Page 55
|
Page 56
|
Page 57
|
Page 58
|
Page 59
|
Page 60
|
Page 61
|
Page 62
|
Page 63
|
Page 64
|
Page 65
|
Page 66
|
Page 67
|
Page 68
|
Page 69
|
Page 70
|
Page 71
|
Page 72
|
Page 73
|
Page 74
|
Page 75
|
Page 76
|
Page 77
|
Page 78
|
Page 79
|
Page 80
|
Page 81
|
Page 82
|
Page 83
|
Page 84
|
Page 85
|
Page 86
|
Page 87
| Page 88 |
Page 89
|
Page 90
|
Page 91
|
Page 92
|
Page 93
|
Page 94
|
Page 95
|
Page 96
|
Page 97
|
Page 98
|
Page 99
|
Page 100
|
Page 101
|
Page 102
|
Page 103
|
Page 104
|
Page 105
|
Page 106
|
Page 107
|
Page 108
|
Page 109
|
Page 110
|
Page 111
|
Page 112
|
Page 113
|
Page 114
|
Page 115
|
Page 116
|
Page 117
|
Page 118
|
Page 119
|
Page 120
|
Page 121
|
Page 122
|
Page 123
|
Page 124
|
Page 125
|
Page 126
|
Page 127
|
Page 128
|
Page 129
|
Page 130
|
Page 131
|
Page 132
|
Page 133
|
Page 134
|
Page 135
|
Page 136
|
Page 137
|
Page 138
|
Page 139
|
Page 140
|
Page 141
|
Page 142
|
Page 143
|
Page 144
|
Page 145
|
Page 146
|
Page 147
|
Page 148
|
Page 149
|
Page 150
|
Page 151
|
Page 152
|
Page 153
|
Page 154
|
Page 155
|
Page 156
|
Page 157
|
Page 158
|
Page 159
|
Page 160
|
Page 161
|
Page 162
|
Page 163
|
Page 164
|
Page 165
|
Page 166
|
Page 167
|
Page 168
|
Page 169
|
Page 170
|
Page 171
|
Page 172
|
Page 173
|
Page 174
|
Page 175
|
Page 176
|
Page 177
|
Page 178
|
Page 179
|
Page 180
|
Page 181
|
Page 182
|
Page 183
|
Page 184
|
Page 185
|
Page 186
|
Page 187
|
Page 188
|
Page 189
|
Page 190
|
Page 191
|
Page 192
|
Page 193
|
Page 194
|
Page 195
|
Page 196
|
Page 197
|
Page 198
|
Page 199
|
Page 200
|
Page 201
|
Page 202
|
Page 203
|
Page 204
|
Page 205
|
Page 206
|
Page 207
|
Page 208
|
Page 209
|
Page 210
|
Page 211
|
Page 212
|
Page 213
|
Page 214
|
Page 215
|
Page 216
|
Page 217