Conservation news
Founded in 1999, Mongabay is a leading provider of environmental science and conservation news.
Are US floods, fires linked to climate change?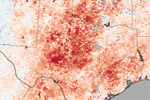 (04/28/2011) The short answer to the question of whether or not on-going floods in the US Midwest and fires in Texas are linked to a warming Earth is: maybe. The long answer, however, is that while it is difficult—some argue impossible—for scientists to link a single extreme weather event to climate change, climate models have long shown that extreme weather events will both intensify and become more frequent as the world continues to heat up. In other words, the probability of such extreme events increases along with global average temperature.


Scientists scramble to save dying amphibians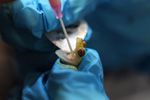 (04/28/2011) In forests, ponds, swamps, and other ecosystems around the world, amphibians are dying at rates never before observed. The reasons are many: habitat destruction, pollution from pesticides, climate change, invasive species, and the emergence of a deadly and infectious fungal disease. More than 200 species have gone silent, while scientists estimate one third of the more than 6,500 known species are at risk of extinction. Conservationists have set up an an emergency conservation measure to capture wild frogs from infected areas and safeguard them in captivity until the disease is controlled or at least better understood. The frogs will be bred in captivity as an insurance policy against extinction.


Illegal rosewood bust in Madagascar

(04/28/2011) Authorities in Madagascar seized several trucks carrying illegally logged rosewood timber, reports Asity Madagascar, a conservation group that aided in the seizure.


With pressure to drill, what should be saved in the Arctic?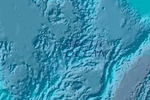 (04/27/2011) Two major threats face the Arctic: the first is global climate change, which is warming the Arctic twice as fast the global average; the second is industrial expansion into untouched areas. The oil industry is exploring new areas in the Arctic, which they could not have reached before without anthropogenic climate change melting the region's summer ice; but, of course, the Arctic wouldn't be warming without a hundred years of massive emissions from this very same industry, thus creating a positive feedback loop that is likely to wholly transform the Arctic.


Rising food prices threaten to push over 60 million Asians back into poverty

(04/27/2011) The Asian Development Bank has warned that high food prices on the continent could push 64 million people in developing countries into extreme poverty, reports the AFP.


In spite of poaching, Nepal's rhino population on the rise

(04/27/2011) Good news for rhinos is rare recently, but a new census shows that Nepal's one-horned rhino (Rhinoceros unicornis) population has increased by 23% since 2008 even in the face of poaching. In total 534 rhinos survive in Nepal, a rise of 99 individuals from 3 years ago.


Rise in wildlife tourism in India comes with challenges

(04/27/2011) A line of tourist jeeps clogs the road in a dry forest, as all eyes—and cameras—are on a big cat ambling along the road ahead; when the striped predator turns for a moment to face the tourists, voices hush and cameras flash: this is a scene that over the past decade has becoming increasingly common in India. A new study in Conservation Letters surveyed ten national parks in India and found that attendance had increased on average 14.9% from 2002-2006, but while rising nature tourism in India comes with education and awareness opportunities, it also brings problems.


Save the Frogs Day focuses on banning Atrazine in US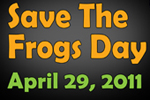 (04/26/2011) This year's Save the Frogs Day (Friday, April 29th) is focusing on a campaign to ban the herbicide Atrazine in the US with a rally at the steps of the Environmental Protection Agency (EPA). Kerry Kriger, executive director of frog-focused NGO Save the Frogs! and creator of Save the Frogs Day, says that Atrazine is an important target in the attempt to save amphibians worldwide, which are currently facing extinction rates that are estimated at 200 times the average. "Atrazine weakens amphibians' immune systems, and can cause hermaphroditism and complete sex reversal in male frogs at concentrations as low as 2.5 parts per billion," Kriger told mongabay.com.


Elephants: the gardeners of Asia's and Africa's forests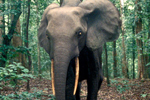 (04/25/2011) It seems difficult to imagine elephants delicately tending a garden, but these pachyderms may well be the world's weightiest horticulturalist. Elephants both in Asia and Africa eat abundant amounts of fruit when available; seeds pass through their guts, and after expelled—sometimes tens of miles down the trail—sprouts a new plant if conditions are right. This process is known by ecologists as 'seed dispersal', and scientists have long studied the 'gardening' capacities of monkeys, birds, bats, and rodents. Recently, however, researchers have begun to document the seed dispersal capacity of the world's largest land animal, the elephant, proving that this species may be among the world's most important tropical gardeners.


Mexican environmental activist shot dead

(04/25/2011) Javier Torres Cruz, 30, who fought illegal deforestation by drug traffickers in the Mexican state of Guerroro, was murdered a week ago. A member of the local NGO, Environmental Organization of the Coyuca and Petatlán Mountains, Torres Cruz was known as an outspoken activist against illegal logging in the mountainous dry forest region. Logging in the region is primarily linked to fields of poppies for the illegal drug trade.


Obama focuses on climate change in Earth Day proclamation

(04/22/2011) After a long absence of speaking directly to the issue of climate change—he did not mention it once in his State of the Union speech in January—US President Barack Obama used his Earth Day proclamation to focus on it.


Pictures for Earth Day: forests

(04/22/2011) Forest photos for Earth Day.


Former REDD+ negotiator for Indonesia sentenced to 3 years for corruption

(04/22/2011) Wandojo Siswanto, one of the negotiators for Indonesia's delegation at last year's climate talks in Copenhagen and a key architect of its Reduced Emissions from Deforestation and Degradation (REDD) partnership with Norway, has been sentenced to three years in prison for accepting bribes.


Pictures of forests for Earth Day

(04/22/2011) Forest photos for Earth Day.


Pictures: International Year of Forests on Earth Day

(04/22/2011) Forest photos for Earth Day.


Earth Day pictures: International Year of Forests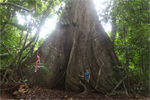 (04/22/2011) In my nearly 12 years of running mongabay.com, I have had the good fortune to visit spectacular forests around the world. So this Earth Day, instead of writing something pithy (Jeremy has done a fine job in his Earth Day post recognizing the value of what nature gives us), I'm just posting some of my favorite forest pictures I've taken in my travels.


What does Nature give us? A special Earth Day article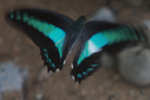 (04/22/2011) There is no question that Earth has been a giving planet. Everything humans have needed to survive, and thrive, was provided by the natural world around us: food, water, medicine, materials for shelter, and even natural cycles such as climate and nutrients. Scientists have come to term such gifts 'ecosystem services', however the recognition of such services goes back thousands of years, and perhaps even farther if one accepts the caves paintings at Lascaux as evidence. Yet we have so disconnected ourselves from the natural world that it is easy—and often convenient—to forget that nature remains as giving as ever, even as it vanishes bit-by-bit. The rise of technology and industry may have distanced us superficially from nature, but it has not changed our reliance on the natural world: most of what we use and consume on a daily basis remains the product of multitudes of interactions within nature, and many of those interactions are imperiled. Beyond such physical goods, the natural world provides less tangible, but just as important, gifts in terms of beauty, art, and spirituality.


Warmer temperatures may be exterminating pika populations one-by-one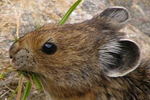 (04/21/2011) The last decade has not been a good one for the American pika (Ochotona princeps) according to a new study in Global Change Biology. Over the past ten years extinction rates have increased by nearly five times for pika populations in the Great Basin region of the US. Examining extinctions of pike populations in the region over the past 110 years, researchers found that nearly half of the extinction events occurred since 1999.


RSPO: Labeling palm oil as an ingredient is fine, provided other oils are labeled too

(04/21/2011) The Roundtable on Sustainable Palm Oil (RSPO), a body that sets criteria for social and environmental certification of palm oil, weighed in on the debate on Australia's proposal to require listing of palm oil as an ingredient on package labels. At the same time the RSPO announced its own labeling initiative to distinguish products that use RSPO-certified palm oil from those that do not.


Protected areas cover 44% of the Brazilian Amazon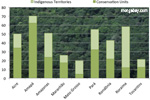 (04/20/2011) Protected areas now cover nearly 44 percent of the Amazon — an area larger than Greenland — but suffer from encroachment and poor management, reports a new study by Imazon and the Instituto Socioambiental (ISA). The report, published in Portuguese, says that by December 2010, protected areas in the Brazilian Amazon amounted to 2,197,485 square kilometers. Conservation units like national parks accounted for just over half the area (50.6 percent), while indigenous territories represented 49.4 percent.


Forest carbon map released for the US

(04/20/2011) The Woods Hole Research Center (WHRC) has released the first hectare-scale map displaying aboveground woody biomass and forest carbon in US forests. The map, which also shows canopy heights, is known as the National Biomass and Carbon Dataset (NBCD).


Demand for gold pushing deforestation in Peruvian Amazon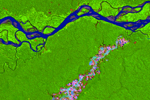 (04/19/2011) Deforestation is on the rise in Peru's Madre de Dios region from illegal, small-scale, and dangerous gold mining. In some areas forest loss has increased up to six times. But the loss of forest is only the beginning; the unregulated mining is likely leaching mercury into the air, soil, and water, contaminating the region and imperiling its people. Using satellite imagery from NASA, researchers were able to follow rising deforestation due to artisanal gold mining in Peru. According the study, published in PLoS ONE, Two large mining sites saw the loss of 7,000 hectares of forest (15,200 acres)—an area larger than Bermuda—between 2003 and 2009.


Richard Branson's pet lemur project won't help save wildlife in Madagascar

(04/19/2011) Richard Branson's plan to introduce lemurs on one of his private islands in the Caribbean is a terrible idea if his aim is really to protect the primates from extinction. Beyond the much-discussed ecological impact of bringing in non-native primates, Branson's scheme risks undermining conservation efforts where lemurs actually exist in the wild: Madagascar.


Major paper company clear-cutting key tiger habitat

(04/19/2011) A pulp supplier for a major paper company is clearing natural forest in a wildlife corridor in central Sumatra, alleges a new investigation conducted by Eyes on the Forest, a coalition of environmental groups.


Forest Governance Measuring Tools within Collaborative Governance of Tropical Landscapes: Book Review

(04/19/2011) Conservation projects at the landscape level in the tropics often require collaborative governance because there are many factors that may be involved with conserving and enhancing the ecosystem services with a landscape-based project. Yet as eloquently described in Collaborative Governance of Tropical Landscapes, significant issues remain in designing and implementing effective collaborative governance models for tropical landscapes.


Scientists urge Papua New Guinea to declare moratorium on massive forest clearing

(04/19/2011) Forests spanning an area larger than Costa Rica—5.6 million hectares (13.8 million acres)—have been handed out by the Papua New Guinea government to foreign corporations, largely for logging. Granted under government agreements known as Special Agricultural and Business Leases (SABLs), the land leases circumvent the nation's strong laws pertaining to communal land ownership. Now, the Association for Tropical Biology and Conservation (ATBC), the world's largest professional society devoted to studying and conserving tropical forests, is urging the Papua New Guinea government to declare a moratorium on SABLs.


3.8 earthquake shakes San Francisco

(04/18/2011) A short 3.8-magnitude earthquake shook the San Francisco Bay Area Monday afternoon.


Scientists follow rise of mercury pollution in seabird feathers

(04/18/2011) Analyzing the feathers of the black-footed albatross (Phoebastria nigripes) going back to 1880. researchers have uncovered rising levels of the toxic methylmercury in the endangered birds that is generally consistent with rising mercury emissions in the Pacific region. Methylmercury is a more toxic compound than mercury that binds with organic molecules when it is released through industrial processes, such as burning coal and other fossil fuels.


Palm oil lobby attacks World Bank's new social and environmental safeguards

(04/18/2011) Groups funded by the palm oil industry lashed out at the World Bank's new framework to resume lending to the palm oil sector.


The great penguin rescue: far-flung community cooperates, sacrifices to save 4,000 penguins from oil spill

(04/18/2011) One of the world remotest communities, the UK's Tristan da Cunha archipelago, has come together to save 4,000 endangered penguins following a devastating oil spill, reports the Guardian. Last month a freighter ran aground on Nightingale Island releasing 1,500 tons of oil, potentially devastating the local population of northern rockhopper penguins (Eudyptes moseleyi), which are listed as Endangered by the IUCN Red List. However, fortunately for the penguins, the tiny community of 260 people living on the Tristan da Cunha archipelago were unwilling to give up on the oiled birds.


Tropical countries aim for global forest pact

(04/18/2011) Representatives from more than 30 countries are expected to hammer out a formal agreement for future discussions on forest and climate issues when they meet next month in the Republic of Congo, reports the Wildlife Conservation Society (WCS).


US wolves lose to politics

(04/17/2011) A 'rider' attached to the most recent budget passed this week in the US congress has stripped gray wolves from the protection of the Endangered Species Act, a first in the law's nearly 40-year-history. The rider, which was signed into law under the budget on Friday by US President Barack Obama, hands gray wolves (Canis lupus) in Montana, Idaho, Utah, Washington, and Oregon from Federal protection to state control. Hunting is expected to begin soon.


Sugar cane cools climate when it replaces cattle pasture

(04/17/2011) Converting cattle pasture and cropland in Brazil to sugar cane helps cool local climate reports research published in Nature Climate Change.


NASA image reveals extent of 2010 Amazon drought

(04/17/2011) NASA has revealed a satellite image of the crippling effect of last year's record-breaking drought on the Amazon ecosystem. For those of you counting, that's two record droughts in the Amazon Basin in 5 years.


Indonesia and the EU reach agreement on illegal wood trade

(04/17/2011) A new agreement will work to keep illegal wood from Indonesia out of European Union markets. The Voluntary Partnership Agreement (VPA) will force Indonesia to only ship wood to the EU that has been approved as legal by a national authority, while EU customs workers are set to send any unapproved wood back to Indonesia. The VPA is a step forward in tackling the illegal timber market in Indonesia that is estimated to be worth $1 billion and has been responsible, in part, for leveling rainforests across the Indonesia islands.


Photo: Population of world's biggest gorilla increases in Congo

(04/15/2011) A population of the world's largest subspecies of gorilla has increased despite ongoing human conflict, reports the Wildlife Conservation Society (WCS).


Brazilian authorities levy $1.2B in fines against beef traders linked to deforestation, slave labor

(04/15/2011) Brazilian authorities are seeking 2 billion reals ($1.2 billion) in fines against 14 companies accused of buying beef sourced from ranches that have illegally cleared Amazon rainforest or exploited workers in the state of Acre, reports AFP.


Avon commits to greener palm oil

(04/15/2011) The beauty products giant Avon will purchase enough GreenPalm certificates to meet 100 percent of its palm oil use.


Pro-deforestation group calls for weakening of U.S. law against illegal logging

(04/14/2011) A group that lobbies on behalf of forestry conglomerates in Indonesia and Malaysia is calling on the U.S. to roll back legislation intended to fight illegal logging. World Growth International, a Washington D.C.-based group that portrays itself as a humanitarian organization, yet consistently pushes policies that favor industrial forestry interests over those of rural communities, has submitted formal comments to the United States Department of Agriculture, Animal and Plant Health Inspection Service's (APHIS) review of the implementation of the revised Lacey Act provisions that prohibit trade in illegally logged wood products, including timber and paper.


Vietnam creates reserve for newly-discovered, nearly-extinct mammal, the saola

(04/14/2011) The Vietnam government and local people have approved a Saola Natural Reserve to protect one of the world's most endangered—and most elusive—mammals. Only discovered by the outside world in 1992, the saola (Pseudoryx nghetinhensis) inhabits the lush forests of the Annamite Mountains. No one knows how many saola remain, but it has been classified as Critically Endangered as it is likely very few. Recently, conservationist William Robichaud told mongabay.com that the saola was "perhaps the most spectacular zoological discovery of the 20th century", comparing it only to the discovery of the okapi in central Africa in 1900.


From the Serengeti to Lake Natron: is the Tanzanian government aiming to destroy its wildlife and lands?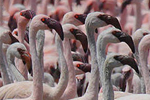 (04/14/2011) What's happening in Tanzania? This is a question making the rounds in conservation and environmental circles. Why is a nation that has so much invested in its wild lands and wild animals willing to pursue projects that appear destined not only to wreak havoc on the East African nation's world-famous wildlife and ecosystems, but to cripple its economically-important tourism industry? The most well known example is the proposed road bisecting Serengeti National Park, which scientists, conservationists, the UN, and foreign governments alike have condemned. But there are other concerns among conservationists, including the fast-tracking of soda ash mining in East Africa's most important breeding ground for millions of lesser flamingo, and the recent announcement to nullify an application for UNESCO Heritage Status for a portion of Tanzania's Eastern Arc Mountains, a threatened forest rich in species found no-where else. According to President Jakaya Kikwete, Tanzania is simply trying to provide for its poorest citizens (such as communities near the Serengeti and the Eastern Arc Mountains) while pursuing western-style industrial development.


World Atlas of Mangroves: A Book Review

(04/14/2011) Because recent research has shown that it is often the case that mangroves store more carbon than tropical forests--from 90 tons to 588 tons carbon from above-ground and below-ground biomass combined with net primary productivity of 7 to 25 tons carbon annually--while providing an estimated ecosystem services value of up to US$ 9270 per hectare per year, the timely publication of the World Atlas of Mangroves is an excellent reference for those of us working to protect mangroves globally. With information sourced from 1400 literature references, the atlas gives the reader the information they need so as to further understand mangrove ecosystems, and the opportunities to develop mangrove ecosystem conservation and carbon projects.


Election cycle linked to deforestation rate in Indonesia

(04/14/2011) Increased fragmentation of political jurisdictions and the election cycle contribute to Indonesia's high deforestation rate according to analysis published by researchers at the London School of Economics (LSE), the Massachusetts Institute of Technology (MIT), and South Dakota State University (SDSU). The research confirms the observation that Indonesian politicians in forest-rich districts seem repay their election debts by granting forest concessions.


Indonesia can meet low carbon goals without sacrificing economic growth, says UK report

(04/14/2011) Indonesia can meet its low carbon development goals without sacrificing economic growth, reports an assessment commissioned by the British government.


Opposition rises against Mekong dam as governments ponder decision


(04/13/2011) As the governments of Laos, Thailand, Cambodia, and Vietnam ready to meet on April 19th to decide whether or not to move forward on the Xayaburi Dam, critics of Mekong River hydroelectric project have warned that the dam will devastate freshwater biodiversity and impact the livelihoods of hundreds of thousands, if not more. Last month a coalition of 263 organizations from 51 countries released a letter in opposition of the dam's construction.


Gas from 'fracking' not climate friendly

(04/13/2011) It appears every time a fossil fuels industry claims its energy is 'green' or 'climate-friendly', scientists discover this just isn't so. The most recent culprit is natural gas produced by an already controversial method known as hydraulic fracturing, or fracing, which extracts the gas from shale basins. A new study in Climatic Change has found that the process of fracing is worse than coal over a 20-year period and about equal over 100-years. Coal had long been considered the worst climate offender of all energy options.


Satellite evidence of deforestation in uncontacted tribe's territory sparks legal action

(04/12/2011) The destruction of 3,600 hectares (8,900 acres) of the Gran Chaco forest in Paraguay by large Brazilian cattle ranching companies has led to a legal complaint filed by a local indigenous-rights organization, since the land in question was one of the last refuges of a group of uncontacted indigenous people in the Ayoreo-Totobiegosode tribe. The loss of the forest was revealed in part by satellite images of the remote area.


Noise in oceans leads to 'severe acoustic trauma' in octopus, squid

(04/12/2011) Researchers have documented for years how noise pollution impacts dolphins in whales, but a new study in Frontiers in Ecology and the Environment finds that even low intensity noise can severely injure cephalopods, which include octopus, squid, and cuttlefish. The injuries are bad enough to possibly lead to stranding and death, thereby providing a feasible explanation for a number of recent strandings, including giant squid washing ashore in Spain.


Giant fish help grow the Amazon rainforest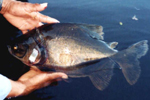 (04/12/2011) A fruit in the flooded Amazon falls from a tree and plops in the water. Before it can even sink to the floor, a 60-pound monster fish with a voracious appetite gobbles it. Nearly a week later—and miles away—the fish expels its waste, including seeds from the fruit eaten long ago and far away. One fortunate seed floats to a particularly suitable spot and germinates. Many years later the new fruit tree is thriving, while the same monster-fish returns from time-to-time, waiting for another meal to drop from the sky. This process is known as seed-dispersal, and while researchers have studied the seed-dispersal capacity of such species as birds, bats, monkeys, and rodents, one type of animal is often overlooked: fish.


Antarctic penguins losing to climate change through 80% krill decline

(04/11/2011) Climate change has hit species of Antarctic penguins by causing a staggering decline in their prey: krill. A new study in the Proceedings of the National Academy of Sciences (PNAS) has found that both chinstrap penguins (Pygoscelis antarcticus) and Adélie penguins (Pygoscelis adeliae) have seen their populations decline likely do to less krill, instead of habitat changes. Since 1970 krill populations have fallen by 80% in the Southern Ocean surrounding Antarctica. Because krill require sea ice to reproduce, shrinking sea ice from climate change has made it more difficult for them to breed.



Page 1
|
Page 2
|
Page 3
|
Page 4
|
Page 5
|
Page 6
|
Page 7
|
Page 8
|
Page 9
|
Page 10
|
Page 11
|
Page 12
|
Page 13
|
Page 14
|
Page 15
|
Page 16
|
Page 17
|
Page 18
|
Page 19
|
Page 20
|
Page 21
|
Page 22
|
Page 23
|
Page 24
|
Page 25
|
Page 26
|
Page 27
|
Page 28
|
Page 29
|
Page 30
|
Page 31
|
Page 32
|
Page 33
|
Page 34
|
Page 35
|
Page 36
|
Page 37
|
Page 38
|
Page 39
|
Page 40
|
Page 41
|
Page 42
|
Page 43
|
Page 44
|
Page 45
|
Page 46
|
Page 47
|
Page 48
|
Page 49
|
Page 50
|
Page 51
|
Page 52
|
Page 53
|
Page 54
|
Page 55
|
Page 56
|
Page 57
|
Page 58
|
Page 59
|
Page 60
|
Page 61
|
Page 62
|
Page 63
|
Page 64
|
Page 65
|
Page 66
|
Page 67
|
Page 68
|
Page 69
|
Page 70
|
Page 71
|
Page 72
|
Page 73
|
Page 74
|
Page 75
|
Page 76
|
Page 77
|
Page 78
|
Page 79
|
Page 80
|
Page 81
|
Page 82
|
Page 83
|
Page 84
|
Page 85
|
Page 86
|
Page 87
| Page 88 |
Page 89
|
Page 90
|
Page 91
|
Page 92
|
Page 93
|
Page 94
|
Page 95
|
Page 96
|
Page 97
|
Page 98
|
Page 99
|
Page 100
|
Page 101
|
Page 102
|
Page 103
|
Page 104
|
Page 105
|
Page 106
|
Page 107
|
Page 108
|
Page 109
|
Page 110
|
Page 111
|
Page 112
|
Page 113
|
Page 114
|
Page 115
|
Page 116
|
Page 117
|
Page 118
|
Page 119
|
Page 120
|
Page 121
|
Page 122
|
Page 123
|
Page 124
|
Page 125
|
Page 126
|
Page 127
|
Page 128
|
Page 129
|
Page 130
|
Page 131
|
Page 132
|
Page 133
|
Page 134
|
Page 135
|
Page 136
|
Page 137
|
Page 138
|
Page 139
|
Page 140
|
Page 141
|
Page 142
|
Page 143
|
Page 144
|
Page 145
|
Page 146
|
Page 147
|
Page 148
|
Page 149
|
Page 150
|
Page 151
|
Page 152
|
Page 153
|
Page 154
|
Page 155
|
Page 156
|
Page 157
|
Page 158
|
Page 159
|
Page 160
|
Page 161
|
Page 162
|
Page 163
|
Page 164
|
Page 165
|
Page 166
|
Page 167
|
Page 168
|
Page 169
|
Page 170
|
Page 171
|
Page 172
|
Page 173
|
Page 174
|
Page 175
|
Page 176
|
Page 177
|
Page 178
|
Page 179
|
Page 180
|
Page 181
|
Page 182
|
Page 183
|
Page 184
|
Page 185
|
Page 186
|
Page 187
|
Page 188
|
Page 189
|
Page 190
|
Page 191
|
Page 192
|
Page 193
|
Page 194
|
Page 195
|
Page 196
|
Page 197
|
Page 198
|
Page 199
|
Page 200
|
Page 201
|
Page 202
|
Page 203
|
Page 204
|
Page 205
|
Page 206
|
Page 207