Conservation news
Founded in 1999, Mongabay is a leading provider of environmental science and conservation news.
11 challenges facing 7 billion super-consumers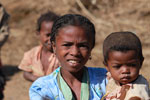 (10/31/2011) Perhaps the most disconcerting thing about Halloween this year is not the ghouls and goblins taking to the streets, but a baby born somewhere in the world. It's not the baby's or the parent's fault, of course, but this child will become a part of an artificial, but still important, milestone: according to the UN, the Earth's seventh billionth person will be born today. That's seven billion people who require, in the very least, freshwater, food, shelter, medicine, and education. In some parts of the world, they will also have a car, an iPod, a suburban house and yard, pets, computers, a lawn-mower, a microwave, and perhaps a swimming pool. Though rarely addressed directly in policy (and more often than not avoided in polite conversations), the issue of overpopulation is central to environmentally sustainability and human welfare.


Photos: three bizarre bats discovered in Southeast Asia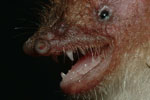 (10/30/2011) In the forests of Cambodia and Vietnam, researchers have discovered three new species of tube-nosed bats, known for extraordinary nostrils that look like blooming flowers. The new bats, described in the Journal of Mammalogy, are likely imperiled by deforestation. "They all possess specially shaped nostrils (hence the name for the group) the exact role of which not known yet," Gabor Csorba, lead author of the paper with the Hungarian Natural History Museum, told mongabay.com.


Group forms to establish standard for Lacey Act compliance

(10/28/2011) A coalition of companies, non-profits, and association has formed to develop a standard to help ensure compliance with the Lacey Act.


Indonesian palm oil giant seeks $200 m for expansion

(10/28/2011) Royal Golden Eagle, the parent Indonesia-based conglomerate for pulp and paper producer APRIL and palm oil giant Asian Agri Group, is looking to raise $200 million for expansion, reports Debtwire.


Romney joins climate change denier camp?

(10/28/2011) Presidential hopeful Mitt Romney reversed his position on the underlying drivers of recent climate climate change, stating "we don't know what's causing climate change," reports ThinkProgress.org.


Another anti-logging activist killed in Brazil

(10/28/2011) Another opponent of logging in the Brazilian Amazon was gunned down in the state of Pará, reports AFP.


Papuan economist named Indonesia's new environment minister

(10/28/2011) An economist from Indonesian New Guinea has been named Indonesia's environment minister, reports the Jakarta Globe.


Occupy Belo Monte: indigenous stage "permanent" protest against Amazon dam in Brazil

(10/27/2011) Hundreds of people are participating in a protest against the controversial Belo Monte dam in Altamira, Brazil, reports Amazon Watch.


Brazil boycotts OAS meeting after sharp human rights rebuke over giant Amazon dam

(10/27/2011) Brazil refused to attend a hearing convened by the Inter-American Commission on Human Rights (IACHR) of the Organization of American States (OAS) over the the controversial Belo Monte dam, reports Amazon Watch, a group campaigning against the hydroelectric project.


Peru's real test is a 200km pipeline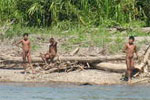 (10/27/2011) One of Ollanta Humala's most striking achievements since becoming Peru's president three months ago is new legislation guaranteeing indigenous people the right to be consulted about and in agreement with any project that affects them. Leading indigenous organization AIDESEP, usually so critical of the government, cautiously welcomed the move, while Survival International called it 'a significant step away from the policies of former Peruvian president Alan Garcia, who vetoed a similar bill.'


Losing our pigs and our ancestors: threats to the livelihoods and environment of Papua New Guinea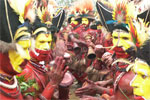 (10/27/2011) In 1968, distinguished anthropologist Roy Rappaport wrote a seminal publication of human ecology: 'Pigs for the Ancestors: Rituals in the Ecology of a New Guinea People' which integrated cultural ritual with the necessity of maintaining pre-existing relationships with the environment. Documenting the behavior activities of the Tsembaga Maring tribe in the Highlands of Papua New Guinea, Rappaport recognized how various activities of the tribe's intrinsic culture was a direct product of that peoples' relation with their natural environment.


New Zealand's log exports to China surging

(10/27/2011) New Zealand's log exports to China are surging, reports the Wood Resource Quarterly.


Animal picture of the day: Halloween frog mounts pumpkin

(10/27/2011) A Halloween enrichment exercise for a giant monkey frog at ZSL London.


Photos: camera traps reveal oil's unexpected impact on Arctic birds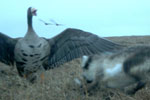 (10/26/2011) A study in the Alaskan Arctic, employing camera traps, has shown that oil drilling impacts migrating birds in an unexpected way. The study found that populations of opportunistic predators, which prey on bird eggs or fledglings, may increase in oil drilling areas, putting extra pressure on nesting birds. Predators like fox, ravens, and gulls take advantage of industry infrastructure for nests and dens, moving into areas that may otherwise be inhospitable. In addition, garbage provides sustenance for larger populations of the opportunists.


Killer Russian heatwave product of climate change

(10/26/2011) Last year's Russian heatwave and drought resulted in vast wildfires and a morality rate that was 56,000 people higher than the same period in 2009. Now, researchers have published a paper in the Proceedings of the National Academy of Sciences (PNAS) that finds the heatwave would very likely have never happened if not for climate change. The study flies in the face of previous research by the National Oceanic and Atmospheric Administration (NOAA) that concluded the heatwave was simply due to natural variation and not a warming world.


The last goodbye: Vietnam's rhino goes extinct (PICTURES)

(10/26/2011) In 2009 poachers shot and killed the world's last Vietnamese rhinoceros (Rhinoceros sondaicus annamiticus), a subspecies of the Javan rhino. The Vietnamese rhino was the last rhino species that survived on the southeast Asia mainland.


Small marine fish need protection too

(10/25/2011) It has long been known that overfishing has decimated some populations of tuna, shark, cod, as well as other big predatory fish; however two recent studies have pointed out that overfishing is also threatening small fish such as anchovies, sardines, mackerel, herring, menhaden, and krill. Although tiny, these species are vital to marine ecosystems since many species higher up on the food chain—from seabirds to marine mammals to big fish—wholly depend on them for survival.


Featured video: the fungi photographer

(10/25/2011) Of all of the Earth's multitude of lifeforms, fungi may get the least respect. Including mushrooms, molds, and yeasts, around 100,000 species have been described to date, yet hundreds of thousands, perhaps even millions, remain unnamed.


Picture of the day: bromeliads in a cloud forest

(10/25/2011) These bromeliads of the cloud forests of the Andes are epiphytes. While they grow on other plants, in these cases trees, they are not parasitic.


Vietnamese rhino goes extinct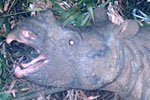 (10/25/2011) In 2009 poachers shot and killed the world's last Vietnamese rhinoceros (Rhinoceros sondaicus annamiticus), a subspecies of the Javan rhino, confirms a report from International Rhino Foundation (IRF) and the World Wide Fund for Nature (WWF). The Vietnamese rhino was the last Javan rhino to survive on the Asian mainland and the second subspecies to vanish, following the extinction of the Indian Javan rhino (rhinoceros sondaicus inermis). The Javan rhino is the world's most imperiled rhino species with now only around 50 individuals surviving in a single park on its namesake island in Indonesia.


Breakthrough technology enables 3D mapping of rainforests, tree by tree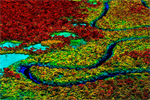 (10/24/2011) High above the Amazon rainforest in Peru, a team of scientists and technicians is conducting an ambitious experiment: a biological survey of a never-before-explored tract of remote and inaccessible cloud forest. They are doing so using an advanced system that enables them to map the three-dimensional physical structure of the forest as well as its chemical and optical properties. The scientists hope to determine not only what species may lie below but also how the ecosystem is responding to last year's drought—the worst ever recorded in the Amazon—as well as help Peru develop a better mechanism for monitoring deforestation and degradation.


Sober up: world running out of time to keep planet from over-heating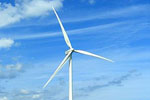 (10/24/2011) If governments are to keep the pledge they made in Copenhagen to limit global warming within the 'safe range' of two degrees Celsius, they are running out of time, according to two sobering papers from Nature. One of the studies finds that if the world is to have a 66 percent chance of staying below a rise of two degrees Celsius, greenhouse gas emissions would need to peak in less than a decade and fall quickly thereafter. The other study predicts that pats of Europe, Asia, North Africa and Canada could see a rise beyond two degrees Celsius within just twenty years.


California finalizes cap-and-trade program

(10/24/2011) Bucking long-stalled efforts in the US to combat global climate change, California has approved final rules for a cap-and-trade program set to go into effect in 2013. The program will require large polluters in California to reduce emissions or to 'trade' emissions on the carbon market with another company or initiative that is sequestering carbon. The rules even allow companies outside the state to participate, creating clean energy incentives across the US.


Photo surprise: Antarctic seal shows up on rainforest beach in Gabon, Central Africa

(10/23/2011) A male sub-antarctic fur seal on the beach between Louri and Tassi in Loango National Park, Gabon on September 1, 2011.


Bolivian road project through Amazon reserve canceled

(10/23/2011) Following a violent crackdown on protestors which deeply embarrassed the Bolivian government, president Evo Morales has thrown-out plans to build a road through an indigenous reserve, reports the BBC. Protestors marched 310 miles (498 kilometers) from the Amazon to La Paz to show their opposition to the road, saying that the project would destroy vast areas of biodiverse rainforest and open up their land to illegal settlers.


Giant one-celled organisms discovered over six miles below the ocean's surface

(10/23/2011) Imagine a one-celled organism the size of a mango. It's not science fiction, but fact: scientists have cataloged dozens of giant one-celled creatures, around 4 inches (10 centimeters), in the deep abysses of the world's oceans. But recent exploration of the Mariana Trench has uncovered the deepest record yet of the one-celled behemoths, known as xenophyophores.


Malaysian sustainable timber certification fails Dutch standards


(10/23/2011) An independent panel in the Netherlands has found that the Malaysian Timber Certification Scheme (MTCS) falls short of Dutch standards for sustainable forestry. The final decision comes after a series of judgements and appeals with the latest panel concluding that MTCS still allows natural forest to be destroyed for monoculture plantation and that the scheme ignores the rights of indigenous people.


Independent climate study comes to same conclusion as world's climatologists

(10/23/2011) An 'independent' climate study known as the Berkeley Earth Project has re-confirmed decades of research on climate change. Undertaken largely by physicists, the study, which approached temperature data in a new way, confirms the long-standing science behind a warming world, while negating a number of criticisms put forward by climate skeptics.


Animal picture of the day: Africa's smallest carnivore, the Dwarf Mongoose

(10/21/2011) Dwarf mongoose inhabit the grasslands of southern Africa. They are Africa's smallest carnivore.


McDonald's joins sustainable palm oil initiative

(10/20/2011) McDonald's Corp. has officially joined the Roundtable on Sustainable Palm Oil (RSPO), a body that sets criteria for improving the social and environmental performance of palm oil production.


Cute animal picture of the day: endangered baby Asiatic lions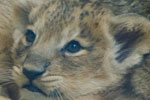 (10/20/2011) In the wild, the Asiatic lion subspecies (Panthera leo persica) survives only in India's Gir Forest National Park in the north-western state of Gujarat with a population of just over 400 individuals. Around 90 survive in zoos. The subspecies is listed as Endangered by the IUCN Red List. Given its tiny population and the fact that it survives in a single location, the Asiatic lion continues to be threatened by in-breeding, disease, fires, and illegal mining. As well, conflict with villagers continues, and lions have been poached and poisoned in the past.


Second Greenpeace activist deported from Indonesia

(10/20/2011) Andy Tait became the second Greenpeace campaigner deported from Indonesia in less than a week.


Photos: pelicans covered in BP oil wins top wildlife photo prize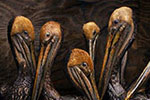 (10/20/2011) Fittingly, the winner of the 2011 Veolia Wildlife Environment Photographer of the Year award captured the shock of last year's BP Deepwater Horizon spill in the US with a single image of oiled pelicans huddled in a rescue center. Spanish photographer, Daniel Beltra, was documenting the environmental impacts of the spill with Greenpeace, for whom he has worked for 15 years. The photo was taken in a temporary rescue facility in Fort Jackson, Louisiana.


Picture of the day: jaguars take self-portraits in Bolivia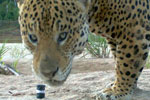 (10/19/2011) A study by the Wildlife Conservation Society (WCS) in Bolivia's Madidi National Park has produced 19 jaguar 'self-portraits' via digital cameras that snap photos of wildlife when they cross an infrared beam, known as camera traps. This is the most jaguars catalogued by camera trap study yet in Bolivia. "The preliminary results of this new expedition underscore the importance of the Madidi landscape to jaguars and other charismatic rainforest species," said Dr. Julie Kunen, Director of WCS's Latin America and Caribbean Program, in a press release.


World's largest beef company breaks commitment on avoiding Amazon deforestation

(10/19/2011) In a campaign launched in Italy on Wednesday, Greenpeace accused Brazilian beef giant JBS-Friboi of breaking its commitment to exclude cattle connected with illegal deforestation and slave labor from its supply chain.


Isolated indigenous people and tourists collide in Peru park

(10/19/2011) New video released by the Peruvian government shows a potentially disastrous encounter between tourists and indigenous people long isolated from the outside world. In a motor boat tourists follow a group of Mashco-Piro people walking along the shores of the Manu River in Manu National Park. At one point one of the tribal members prepares to fire at the boat with an arrow. But danger doesn't only come from the possibility of a violent clash: uncontacted indigenous people, those who have chosen isolation from the world, are incredibly susceptible to disease.


Photos: satellite tracking of the unicorn of the sea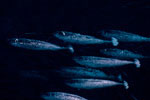 (10/19/2011) A new program aims to track one of the ocean's most enigmatic creatures: the narwhal (Monodon monoceros). Tagging nine narwhales in August, researchers plan to track the species in order to gain new insights about how the little-known toothed whale will withstand a rapidly melting Arctic due to climate change. "[This] is a chance to better understand these animals while their world changes around them. We know narwhals are often associated with sea ice, and we know the sea ice is shrinking. WWF is trying to understand how narwhals, as well as all other ice associated animals in the arctic can adapt to a changing environment," says Peter Ewins with WWF-Canada.


Chamber of Commerce awarded Rubber Dodo for being 'one of the most environmentally destructive forces in America'

(10/19/2011) The US Chamber of Commerce has been given an ironic award this month: the Rubber Dodo. According to the Center for Biological Diversity (CBD), the award is give to 'those who have done the most to drive endangered species extinct.'


Belo Monte dam license 'illegal' rules Brazilian federal judge

(10/19/2011) The environmental license for the controversial Belo Monte dam violates the constitutional rights of indigenous communities and is therefore illegal, ruled a federal judge in Brazil on Monday.


Brazil plans $120 billion in infrastructure investments in the Amazon by 2020

(10/19/2011) Brazil's push to expand infrastructure in the Amazon region will require at least 212 Brazilian reals ($120 billion) in public and private sector investment by 2020, reports Folha de Sao Paulo.


Illuminating Africa's most obscure cat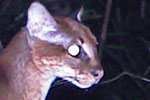 (10/18/2011) Africa is known as the continent of big cats: cheetahs, leopards, and of course, the king of them all, lions. Even servals and caracals are relatively well-known by the public. Still, few people realize that Africa is home to a number of smaller wild cat species, such as the black-footed cat and the African wild cat. But the least known feline on the continent is actually a cryptic predator that inhabits the rainforest of the Congo and West Africa. "The African golden cat has dominated my thoughts and energy for over a year and a half now. When carrying out a study like this one, you find yourself trying to think like your study animal," Laila Bahaa-el-din, University of Kwazulu Natal graduate student, told mongabay.com in a recent interview.


Fishing industry exceeds Atlantic bluefin quota by 141 percent

(10/18/2011) In 2010 the fishing industry exceeded its quota of eastern Atlantic bluefin tuna (Thunnus thynnus) by 141 percent, according to a new analysis by Pew Environment Group. The analysis depends on official data, thereby leaving out the massive black market on Atlantic bluefin tuna.


Why is Indonesia afraid of Greenpeace?


(10/18/2011) Last week Indonesian immigration officials in Jakarta blocked Greenpeace director John Sauven from entering the country. Sauven, who two weeks earlier had obtained the proper business visa for his visit from the Indonesian embassy in London, was scheduled to convene with his team in Jakarta, travel to the island of Sumatra, and meet with officials and Indonesian businesses at a forestry conference. The following day, Greenpeace campaigner Andrew Tait was harassed by unknown individuals who attempted to serve him with a deportation warrant.


New study: price carbon at the point of fossil fuel extraction

(10/17/2011) Global carbon emissions are a complicated matter. Currently, officials estimate national fossil fuel-related emissions by what is burned (known as production) within a nation, but this approach underestimates the emissions contributions from countries that extract oil and oil for export. Is there a better way to account for a country's total climate change footprint?


Old trees necessary for nesting animals

(10/17/2011) Aged, living trees are essential for over 1,000 birds and mammals that depend on such trees for nesting holes, according to a study in Frontiers in Ecology and the Environment. In much of the world, tree-nesting animals depend on holes formed through maturity and decay—and not woodpeckers—requiring standing old trees.


Animal picture of the day: jackal on the beach

(10/17/2011) The black-backed jackal (Canis mesomelas) is the world's oldest canine according to fossils, beating out wolves and coyotes.


Photos: New Zealand oil disaster kills over 1200 birds to date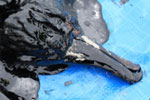 (10/16/2011) According to the New Zealand government an oil spill from a grounded container ship in the Bay of Plenty has killed 1,250 seabirds with hundreds of others in rescue centers. However, conservationists say the avian death-toll is far higher with most contaminated birds simply vanishing in the sea. "The number of birds being found washed up on the beaches will be a very small proportion of the birds being affected," explained Karen Baird, Seabird Conservation Advocate with NGO Forest & Bird.


Fertilizer trees boost yields in Africa

(10/16/2011) Fertilizer trees—which fix nitrogen in the soil—have improved crops yields in five African countries, according to a new study in the International Journal of Agricultural Sustainability. In some cases yields have doubled with the simple addition of nitrogen-soaking trees. The research found that fertilizer trees could play a role in alleviating hunger on the continent while improving environmental conditions.


Costa Rican fishermen plundering Colombian waters for sharks

(10/14/2011) Costa Rican fishermen have killed some 2,000 sharks in Colombian waters off Malpelo island, a protected area renowned for its marine life, reports Colombia Reports.


Soy moratorium in Amazon maintaining its effectiveness

(10/14/2011) The moratorium on clearing Amazon rainforest for soy farms in Brazil appears to be maintaining its effectiveness for a fifth straight year, reports the Brazilian Association of Vegetable Oil Industries (ABIOVE).



Page 1
|
Page 2
|
Page 3
|
Page 4
|
Page 5
|
Page 6
|
Page 7
|
Page 8
|
Page 9
|
Page 10
|
Page 11
|
Page 12
|
Page 13
|
Page 14
|
Page 15
|
Page 16
|
Page 17
|
Page 18
|
Page 19
|
Page 20
|
Page 21
|
Page 22
|
Page 23
|
Page 24
|
Page 25
|
Page 26
|
Page 27
|
Page 28
|
Page 29
|
Page 30
|
Page 31
|
Page 32
|
Page 33
|
Page 34
|
Page 35
|
Page 36
|
Page 37
|
Page 38
|
Page 39
|
Page 40
|
Page 41
|
Page 42
|
Page 43
|
Page 44
|
Page 45
|
Page 46
|
Page 47
|
Page 48
|
Page 49
|
Page 50
|
Page 51
|
Page 52
|
Page 53
|
Page 54
|
Page 55
|
Page 56
|
Page 57
|
Page 58
|
Page 59
|
Page 60
|
Page 61
|
Page 62
|
Page 63
|
Page 64
|
Page 65
|
Page 66
|
Page 67
|
Page 68
|
Page 69
|
Page 70
|
Page 71
|
Page 72
|
Page 73
|
Page 74
|
Page 75
|
Page 76
|
Page 77
|
Page 78
|
Page 79
|
Page 80
|
Page 81
|
Page 82
|
Page 83
|
Page 84
|
Page 85
| Page 86 |
Page 87
|
Page 88
|
Page 89
|
Page 90
|
Page 91
|
Page 92
|
Page 93
|
Page 94
|
Page 95
|
Page 96
|
Page 97
|
Page 98
|
Page 99
|
Page 100
|
Page 101
|
Page 102
|
Page 103
|
Page 104
|
Page 105
|
Page 106
|
Page 107
|
Page 108
|
Page 109
|
Page 110
|
Page 111
|
Page 112
|
Page 113
|
Page 114
|
Page 115
|
Page 116
|
Page 117
|
Page 118
|
Page 119
|
Page 120
|
Page 121
|
Page 122
|
Page 123
|
Page 124
|
Page 125
|
Page 126
|
Page 127
|
Page 128
|
Page 129
|
Page 130
|
Page 131
|
Page 132
|
Page 133
|
Page 134
|
Page 135
|
Page 136
|
Page 137
|
Page 138
|
Page 139
|
Page 140
|
Page 141
|
Page 142
|
Page 143
|
Page 144
|
Page 145
|
Page 146
|
Page 147
|
Page 148
|
Page 149
|
Page 150
|
Page 151
|
Page 152
|
Page 153
|
Page 154
|
Page 155
|
Page 156
|
Page 157
|
Page 158
|
Page 159
|
Page 160
|
Page 161
|
Page 162
|
Page 163
|
Page 164
|
Page 165
|
Page 166
|
Page 167
|
Page 168
|
Page 169
|
Page 170
|
Page 171
|
Page 172
|
Page 173
|
Page 174
|
Page 175
|
Page 176
|
Page 177
|
Page 178
|
Page 179
|
Page 180
|
Page 181
|
Page 182
|
Page 183
|
Page 184
|
Page 185
|
Page 186
|
Page 187
|
Page 188
|
Page 189
|
Page 190
|
Page 191
|
Page 192
|
Page 193
|
Page 194
|
Page 195
|
Page 196
|
Page 197
|
Page 198
|
Page 199
|
Page 200
|
Page 201
|
Page 202
|
Page 203
|
Page 204
|
Page 205
|
Page 206
|
Page 207
|
Page 208
|
Page 209
|
Page 210
|
Page 211
|
Page 212
|
Page 213
|
Page 214
|
Page 215
|
Page 216