Conservation news
Founded in 1999, Mongabay is a leading provider of environmental science and conservation news.
Global map of REDD+ projects released

(12/03/2011) The Center for International Forestry Research (CIFOR) on Saturday released a comprehensive map of the world's REDD+ programs. The map includes 340 REDD+ projects, programs, and policies in 52 countries.


REDD+ text for saving forests released in Durban

(12/03/2011) An initial draft text on REDD+ — a proposed mechanism to compensate tropical countries for reducing emissions from deforestation and degradation — has moved forward for discussion and approval at climate talks in Durban.


Sierra Leone creates rainforest park

(12/03/2011) Sierra Leone, one of Africa's poorest countries, today announced the establishment of Gola Rainforest National Park (GRNP), an area of forest home to chimpanzees, a key population of pygmy hippo, and hundreds of bird species, reports the Royal Society for the Protection of Birds (RSPB).


Deforestation and forest degradation slows in Brazil's Amazon since August

(12/02/2011) Deforestation and forest degradation are down moderately from August through October 2011 relative to the same period a year ago, reports a satellite-based assessment released today by Imazon. Imazon's near-real time system found that 512 sq km of rainforest were cleared between Aug 2011 and Oct 2011, the first three months of the deforestation calendar year, which runs from August 1 through July 31. The figure represents a 4 percent decline from the 533 sq km cleared in 2010


Yeti crab cultivates bacteria on its claws to feed itself

(12/02/2011) A species of deep-sea crab found in hydrothermal vents off Costa Rica cultivates "gardens" of bacteria on its claws to feed itself, reports Nature News.


Environmental news in review: Keystone pipeline delayed, Dole exits banana project, a rhino goes extinct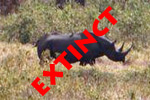 (12/02/2011) November 2011 was a big month for environmental news stories. Topping the list was the Obama Administration's decision to delay the controversial Keystone pipeline which would have carried tar sands oil from Canada to the Gulf Coast. The scheme was vehemently opposed by environmental groups which turned the issue into a litmus test for Obama, whose campaign platform included a promise to take action on greenhouse gas emissions. More than 1,200 protesters were arrested in demonstrations leading up to Obama's decision.


Africa, China call out Canada for climate betrayal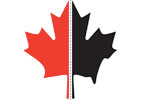 (12/01/2011) Purchasing a full page ad in the Canadian paper the Globe and Mail, a group of African leaders and NGOs is calling on Canada to return to the fold on climate change. Canada has recently all-but-confirmed that after the ongoing 17th UN Summit on Climate Change in Durban, South Africa, it will withdraw entirely from the Kyoto Treaty. The country has missed its targets by a long-shot, in part due to the exploitation of its tar sands for oil, and is increasingly viewed at climate conferences as intractable and obstructive. In the eyes of those concerned about climate change, Canada has gone from hero to villain. Yet notable African activists, including Archbishop Desmond Tutu, are pushing back.


Royal Society offers free special issue on rainforest conservation


(12/01/2011) For one month the Royal Society is offering a special theme issue of its Philosophical Transaction B journal on rainforest conservation for free. Entitled 'The future of Southeast Asian rainforests in a changing landscape and climate', the issue looks largely at studies conducted in Malaysian Borneo's Danum Valley. The issue includes a wide-range of studies, including comparing biodiversity in protected forests versus palm oil plantations, seed dispersal in fragmented forests, and in-depth looks at the chemistry of rainforests.


Community mapping of African rainforests could show way forward for preservation, REDD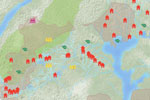 (12/01/2011) A new initiative to place community mapping of central African rainforests online could prove key to local rights in the region, says the UK-based NGO Rainforest Foundation. Working with forest communities in five African countries, Rainforest Foundation has helped create digital maps of local forests, including use areas, parks, and threats such as logging and mining. The website, MappingForRights.org, includes interactive maps, photos, and video.


Smelly frogs may be key to fighting antibiotic-resistant infections

(12/01/2011) Foul smelling frogs may save lives, according to new research in the Journal of Proteome Research. Examining nine species of Chinese frogs, known as "odorous" frogs for their off-putting smell, researchers have discovered an astounding variety of antimicrobial peptides, or put simply bacteria-killers.


Eat like an orangutan to save rainforests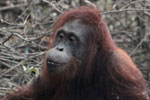 (11/30/2011) One doesn't have to be a scientist or a government official to help save the world's vanishing rainforests, one can also be a chef. World-renowned chef Andre Chiang has added a new item to his menu called Orangutan Salad, reports the Wall Street Journal, which he hopes will raise awareness for the endangered apes at his Singapore eatery, Restaurant Andre. The new salad gives restaurant-goers the chance to enjoy all the subtle, earthy tastes of a typical orangutan meal, including ferns, tree fungi, figs, berries, orchid leaves, and durian flowers.


Carbon debt for some biofuels lasts centuries

(11/30/2011) It has long been known that biofuels release greenhouse gas emissions through land conversion like deforestation. But an innovative new study by the Center for International Forestry Research (CIFOR) published in Ecology and Society has computed how long it would take popular biofuel crops to payoff the "carbon debt" of land conversion. While there is no easy answer—it depends on the type of land converted and the productivity of the crop—the study did find that in general soy had the shortest carbon debt, though still decades-long, while palm oil grown on peatland had the longest on average.


Global forest cover lower than previously estimated, says UN

(11/30/2011) Global forest cover, as well as forest loss, is lower than previously estimated by the Food and Agriculture Organization (FAO), according to a new satellite-based assessment that replaces the self-reporting system previously used by the U.N. agency.


Brazil's Forest Code vote delayed

(11/30/2011) The Brazilian Senate's much-anticipated vote over proposed changes to the country's Forest Code will take place Tuesday December 6, rather than today. The delay will give lawmakers more time to understand pending revisions to the code, which limits the amount of land private landowners can clear and restricts development in ecologically sensitive areas.


Top 20 banks that finance big coal

(11/30/2011) A new report from civil and environmental organizations highlights the top 20 banks that spend the most money on coal, the world's most carbon-intensive fossil fuel. Released as officials from around the world meet for the 17th UN Summit on Climate Change in Durban, South Africa, the report investigated the funding practices of 93 major private banks, finding that the top five funders of big coal are (in order): JPMorgan Chase, Citi, Bank of America, Morgan Stanley, and Barclay's.


Another record breaker: 2011 warmest La Niña year ever

(11/30/2011) As officials meet at the 17th UN Climate Summit in Durban, South Africa, the world continues to heat up. The UN World Meteorological Organization (WMO) has announced that they expect 2011 to be the warmest La Niña year since record keeping began in 1850. The opposite of El Nino, a La Niña event causes general cooling in global temperatures.


Carbon piracy, lack of recognition of indigenous rights undermining REDD in Peru, alleges report

(11/30/2011) Lack of meaningful consultation with indigenous communities over forest carbon projects is causing social conflict and undermining efforts to responsibly reduce emissions from deforestation and forest degradation in Peru under the REDD mechanism, argues a new report released during international climate talks in Durban.


REDD at a crossroads in Bolivia

(11/30/2011) Bolivia has a central role in the debate over how to shape the reducing emissions from deforestation and degradation (REDD) mechanism, argues a new report published by the Democracy Center.


Carbon credit market for HFC-23 racked by fraud

(11/30/2011) An effort to decrease emissions of the super greenhouse gas HFC-23 has led to a largely-false carbon market that should be eliminated, argues the Environmental Investigation Agency (EIA). HFC-23 is a byproduct of the refrigerant HCFC-22, which is currently being phased out under the Montreal Protocol for its ozone-depleting and greenhouse gas properties. However, the effort to reduce HFC-23 through a carbon market has been hampered by companies in India and China producing extra HFC-23 just so they can capture and destroy it—and receive lucrative carbon funds.


Rare apes saved in India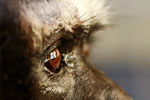 (11/30/2011) Two Hoolock gibbons have been successfully translocated from a fragmented forest to Mehao Wildlife Sanctuary in the beginning of a desperate bid to save 18 family groups of India's last apes. Living near the village of Dello in northeastern India, the apes were straining to survive amid heavy deforestation and fragmentation.


Picture of the day: Baby monkey clutching a teddy bear

(11/29/2011) A three-week-old Francois langur monkey that was rejected by its mother is now in the care of a zookeeper at the London Zoo, says the Zoological Society of London (ZSL).


Thousands protest giant gold mine in Peru's mountains

(11/29/2011) Fearing water contamination and pollution, over ten thousand people in Cajamarca, Peru are taking part in protests against mining plans by US-company Newmont Mining Corporation. In its sixth day, the growing protests have caused flights in and out of Cajamarca to be cancelled. According to Reuters, police also clashed with protestors today, injuring two dozen.


Indonesian president urges consumers not to support illegally logging

(11/29/2011) Indonesian President Susilo Bambang Yudhoyono urged the world not to encourage illegal logging in Indonesia by purchasing illicit wood products, reports the Jakarta Globe.


Frances Seymour to leave forest research institution CIFOR

(11/29/2011) Frances Seymour, Director General of the Center for International Forestry Research (CIFOR), announced she will be leaving the organization in June 2012.


Cute animal picture of the day: the little-known cuscus

(11/29/2011) Cuscus are marsupials found in Indonesia, Australia, and Papua New Guinea. Dwelling in tropical rainforests, they inhabit a niche similar to monkey, foraging throughout the canopy for leaves and fruit. In some cases cuscus will eat birds and lizards.


$500 offered for rediscovery of extinct snake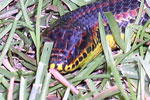 (11/29/2011) Need to make a quick 500 bucks? Easy: head to Glades County, Florida and find a specimen of the South Florida rainbow snake (Farancia erytrogramma seminola), which the US government says is extinct. In an unusual bid two NGOS, the Center for Biological Diversity (CBD) and the Center for Snake Conservation, are offering a substantial reward to the first person who can prove that the South Florida rainbow snake has not vanished forever.


For poor, climate change "a matter of life and death"

(11/29/2011) In opening the 17th UN Climate Summit in Durban, South Africa yesterday, Jacob Zuma, president of the host country said that delegates must remember what is at stake.


Interview with conservation legend, Richard Leakey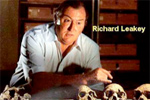 (11/28/2011) Following in his family's footsteps, Dr. Richard Leakey, is considered the heir to the scientific legacy of his parents, Louis and Mary Leakey, icons in the field of paleoanthropology. Dr Richard Leakey has been credited with some of the field's most successful paleoanthropologic finds, including a near complete, groundbreaking, Homo Erectus fossil dubbed 'Turkana Boy'. The scientific contributions of the Leakey family have reshaped our views of the origins of mankind and shed new light on the history and shared ties of the human family.


Indigenous religious leader murdered in front of his tribe in Brazil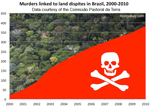 (11/28/2011) Amnesty International has called for an independent investigation of the murder of Nísio Gomes. A religious leader of the Guarani tribe, Gomes was executed by masked gunmen in front of his community earlier this month in the southwestern Brazilian state of Mato Grosso do Sul. Officials believe the gunmen were likely hired by local ranchers, who are embroiled in a land dispute with the Guarani tribe. In addition to killing Gomes, the gunmen allegedly kidnapped three young Guarani.


Photos: bizarre new mammal discovered in Vietnam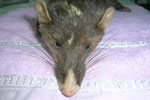 (11/28/2011) A new species of omnivorous mammal has been found in Cuc Phuong National Park, Vietnam. A part of the weasel family, the new species is known as a ferret-badger, a strange subfamily of mammals that have been little-studied by researchers. Smaller than proper badgers, ferret-badgers have elongated faces and long bushy tails.


Featured video: are hydroelectric dams a solution to climate change?

(11/28/2011) A new video from NGOs International Rivers and Friends of the Earth International argues that a spree of dam building in the tropics is a false solution to the climate crisis. The video has been released to coincide with the UN's 17th Climate Summit now beginning in Durban, South Africa.


The Pope hopes for responsible climate deal

(11/28/2011) Pope Benedict XVI called for a "responsible" deal at the Vatican today just ahead of the two week Climate Summit in Durban, South Africa.


Deforestation could be stopped by 2020


(11/28/2011) If governments commit to an international program to save forests known as REDD+, deforestation could be nearly zero in less than a decade, argues the Living Forests Report from the World Wide Fund for Nature (WWF). REDD+, which stands for Reduced Emissions from Deforestation and Degradation, is a program that would pay developing nations to preserve forests for their ability to sequester carbon. Government officials begin meeting tomorrow in Durban, South Africa for the 17th UN climate summit, and REDD+ will be among many topics discussed.


Greenhouse gases hit new record in atmosphere as officials head to UN climate summit

(11/28/2011) The concentration of greenhouse gases in the atmosphere hit a new record in 2010, according to the UN's World Meteorological Organization (WMO), which found that warming from greenhouse gases rose 29 percent from 1990 to 2010. The announcement was made just a few days prior to officials meet at the 17th Climate Conference in Durban, South Africa, where expectations are low for a strong, binding agreement with a number of wealthy nations stating they expect no new agreement to take affect until 2020.


Greenpeace NZ: APP misrepresented test results

(11/27/2011) Asia Pulp & Paper (APP) misled the public when the paper products giant claimed a paper testing company had found its fiber clear of rainforest fiber, says Greenpeace.


Zoopharmacognosy: how self-healing animals could save humans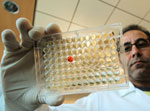 (11/27/2011) As humans we take many things for granted. When we come down with a sore throat, a fever, or the dreaded stomach flu, we drag our aching bodies into our cars and visit the doctor. Animals have no such luxury. Instead they have mastered evolution and have acquired an innate knowledge of the plants, soils, minerals, algae, and other remedies that nature offers to heal their aches and pains.


Brazilian mining giant cuts ties with pig-iron producer over deforestation

(11/27/2011) Brazilian mining giant Vale has cut ties with a pig-iron producer linked to illegal deforestation, reports Reuters.


8 Amazon countries pledge more coordination in rainforest conservation

(11/27/2011) Eight Amazon countries pledged greater cooperation in efforts to protect the world's largest rainforest from deforestation and illegal mining and logging, reports AFP.


Arctic sea ice melt 'unprecedented' in past 1,450 years

(11/24/2011) Recent arctic sea ice loss is 'unprecedented' over the past 1,450 years, concludes a reconstruction of ice records published in the journal Nature.


Cargill should do more to end use of problematic palm oil, says RAN

(11/24/2011) As part of our coverage of the 9th Annual Roundtable Meeting on Sustainable Palm Oil currently underway in Kota Kinabalu in Sabah, Malaysia, mongabay.com is interviewing participants and attendees. In the following interview, mongabay.com speaks with the delegation from the Rainforest Action Network (RAN), an advocacy group which has been critical of some Roundtable on Sustainable Palm Oil (RSPO) members for what is sees as ongoing social and environmental problems.


Turkey picture for Thanksgiving

(11/24/2011) Ocellated Turkey (Meleagris ocellata) in Belize.


Aceh's 'green' governor breaks Indonesia's moratorium by granting oil palm plantation, alleges group

(11/23/2011) Aceh governor Irwandi Yusuf may have broken Indonesia's moratorium on new concessions in peatlands when he approved an oil palm plantation in the Tripa peat swamp in August this year, alleges WAHLI, an Indonesian environmental group.


Peace accord reached in violent conflict between locals and Indonesian state plantation company

(11/23/2011) A peace accord has been announced to resolve a long-running conflict between a giant state-owned plantation company and local communities on the Indonesian island of Java.


Photos: two dozen new beetles discovered in Papua New Guinea hotspot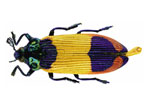 (11/23/2011) Over the past two decades, at least 24 new beetles species have been discovered in a remote mountainous rainforest region of Papua New Guinea by Swedish entomologists Ulf Nylander. Described in the new book Biodiversity, Biogeography and Nature Conservation in Wallacea and New Guinea, the new beetles found in the Aseki Province are all ecologically linked to rotting wood.


Concerns standoff between Borneo forest community and Malaysian palm oil developer may turn violent

(11/23/2011) A conflict between villagers in Indonesia's East Kalimantan province and a palm oil developer could turn violent over the company's decision to press forward with clearing of forest land used by the community, warns the Environmental Investigation Agency (EIA) and its Indonesian partner Telapak.


Ecotourism isn't bad for wildlife in the Amazon

(11/23/2011) Ecotourism doesn't hurt biodiversity, and in some cases may even safeguard vulnerable areas, concludes a new study from the Amazon in Mammalian Biology. Surveying large mammals in an ecotourism area in Manu National Biosphere, the researchers found that ecotourists had no effect on the animals. However, the researchers warn that not all ecotourism is the same, and some types may, in fact, hurt the very animals tourists come to see.


Brazilian dam-builder quits Peru project after indigenous protest

(11/23/2011) A large Brazilian construction company has pulled out of a Peruvian dam project citing opposition from indigenous communities, reports International Rivers.


Bathtub-sized marine sponge rediscovered after a century of extinction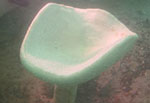 (11/22/2011) Not found alive for over a century the evocatively named Neptune's cup sponge (Cliona patera) has been rediscovered off the shores of Singapore. Researchers with the environmental consulting DHI Group found the species during a routine dive. Although the specimen they found was small, the goblet-shaped sponge can reach nearly 5 feet (1.5 meters) high and the same in diameter.


Report questions legitimacy of Asia Pulp & Paper's conservation initiatives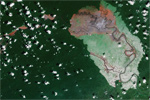 (11/22/2011) A new report by an Indonesian environmental group casts doubt on Asia Pulp & Paper's commitment to sustainability. In its corporate social responsibility reports and advertisements, Asia Pulp & Paper (APP), one of Indonesia's largest pulp and paper suppliers, has touted several forest reserves as indicators of its commitment to environmental stewardship. APP has portrayed these as voluntary, goodwill efforts to conserve Sumatra's endangered wildlife. But in a new report, Greenomics-Indonesia, a Jakarta-based NGO, says that at best these projects represent compliance with existing Indonesian laws or are in areas where commercial exploitation isn't viable.


Picture of the day: Ocean in Focus photo contest winner

(11/22/2011) A photo of a shark with a rusting hook in its maw is the grand prize winner of the Ocean in Focus photo contest, which seeks to raise awareness for conservation issues in the oceans.



Page 1
|
Page 2
|
Page 3
|
Page 4
|
Page 5
|
Page 6
|
Page 7
|
Page 8
|
Page 9
|
Page 10
|
Page 11
|
Page 12
|
Page 13
|
Page 14
|
Page 15
|
Page 16
|
Page 17
|
Page 18
|
Page 19
|
Page 20
|
Page 21
|
Page 22
|
Page 23
|
Page 24
|
Page 25
|
Page 26
|
Page 27
|
Page 28
|
Page 29
|
Page 30
|
Page 31
|
Page 32
|
Page 33
|
Page 34
|
Page 35
|
Page 36
|
Page 37
|
Page 38
|
Page 39
|
Page 40
|
Page 41
|
Page 42
|
Page 43
|
Page 44
|
Page 45
|
Page 46
|
Page 47
|
Page 48
|
Page 49
|
Page 50
|
Page 51
|
Page 52
|
Page 53
|
Page 54
|
Page 55
|
Page 56
|
Page 57
|
Page 58
|
Page 59
|
Page 60
|
Page 61
|
Page 62
|
Page 63
|
Page 64
|
Page 65
|
Page 66
|
Page 67
|
Page 68
|
Page 69
|
Page 70
|
Page 71
|
Page 72
|
Page 73
|
Page 74
|
Page 75
|
Page 76
|
Page 77
|
Page 78
|
Page 79
|
Page 80
|
Page 81
| Page 82 |
Page 83
|
Page 84
|
Page 85
|
Page 86
|
Page 87
|
Page 88
|
Page 89
|
Page 90
|
Page 91
|
Page 92
|
Page 93
|
Page 94
|
Page 95
|
Page 96
|
Page 97
|
Page 98
|
Page 99
|
Page 100
|
Page 101
|
Page 102
|
Page 103
|
Page 104
|
Page 105
|
Page 106
|
Page 107
|
Page 108
|
Page 109
|
Page 110
|
Page 111
|
Page 112
|
Page 113
|
Page 114
|
Page 115
|
Page 116
|
Page 117
|
Page 118
|
Page 119
|
Page 120
|
Page 121
|
Page 122
|
Page 123
|
Page 124
|
Page 125
|
Page 126
|
Page 127
|
Page 128
|
Page 129
|
Page 130
|
Page 131
|
Page 132
|
Page 133
|
Page 134
|
Page 135
|
Page 136
|
Page 137
|
Page 138
|
Page 139
|
Page 140
|
Page 141
|
Page 142
|
Page 143
|
Page 144
|
Page 145
|
Page 146
|
Page 147
|
Page 148
|
Page 149
|
Page 150
|
Page 151
|
Page 152
|
Page 153
|
Page 154
|
Page 155
|
Page 156
|
Page 157
|
Page 158
|
Page 159
|
Page 160
|
Page 161
|
Page 162
|
Page 163
|
Page 164
|
Page 165
|
Page 166
|
Page 167
|
Page 168
|
Page 169
|
Page 170
|
Page 171
|
Page 172
|
Page 173
|
Page 174
|
Page 175
|
Page 176
|
Page 177
|
Page 178
|
Page 179
|
Page 180
|
Page 181
|
Page 182
|
Page 183
|
Page 184
|
Page 185
|
Page 186
|
Page 187
|
Page 188
|
Page 189
|
Page 190
|
Page 191
|
Page 192
|
Page 193
|
Page 194
|
Page 195
|
Page 196
|
Page 197
|
Page 198
|
Page 199
|
Page 200
|
Page 201
|
Page 202
|
Page 203
|
Page 204
|
Page 205
|
Page 206
|
Page 207
|
Page 208
|
Page 209
|
Page 210
|
Page 211
|
Page 212
|
Page 213
|
Page 214
|
Page 215