Conservation news
Founded in 1999, Mongabay is a leading provider of environmental science and conservation news.
Palm oil case against 'Green Governor' in Indonesia heats up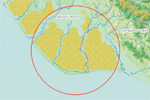 (03/22/2012) Environmental activists have launched an urgent appeal calling for a 'just decision' in a court case that has pitted Aceh's 'Green Governor' and palm oil developers against efforts to save endangered orangutans in a Sumatran peat forest. In letters directed toward judges weighing the case in Sumatra's Aceh Provice, Indonesian President Susilo Bambang Yudhoyono, the country's REDD+ authority, the World Bank, and the Governors' Climate and Forests Task Force (GCF), a coalition of conservation groups says the outcome of the case could have substantial implications for efforts to conserve Indonesia's remaining forests and peatlands.


Fight illegal logging by going after criminal masterminds


(03/22/2012) Illegal logging has never been a high priority for criminal investigators, but a new report by the World Bank says it should be. Worldwide, the illegal logging epidemic is decimating natural resources, imperiling biodiversity, emitting carbon, and undercutting the livelihoods of local and indigenous people. But the lucrative funds from these ill-gotten gains is just as problematic: top organized criminals rake in $10-15 billion annually from illegal logging and largely use the funds to drive corruption.


Xerox: we no longer buy from Asia Pulp & Paper

(03/21/2012) Xerox no longer buys paper products from Asia Pulp & Paper (APP), a Singapore-based paper giant under fire for its forest management practices in Indonesia, according to a statement published on the company's official blog late last week.


3 new private conservation reserves established by communities in Peru

(03/21/2012) Three new private conservation areas in the Amazon-Andes region of Peru will help buffer the country's national park system while offering new opportunities for local people to benefit from protecting ecosystems.


David Baron: public radio, cougars, and the benefits of understanding science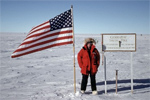 (03/21/2012) David Baron has spent more than two decades covering global issues as a journalist, author, and broadcaster. His assignments have taken him from the South Pole to Iceland, from Uganda to India and beyond in pursuit of stories with scientific topics as wide-ranging as David himself. After graduating from Yale with a degree in Physics, David jumped into radio. Since then, he's been a science reporter for National Public Radio on such programs as All Things Considered, Morning Edition, and Weekend Edition. He also served as substitute host for Talk of the Nation: Science Friday. In 2005, David joined Public Radio International where he currently oversees coverage of science and medicine for The World, a joint venture of PRI, the BBC, and WGBH Boston.


Legal case against Serengeti road moves forward

(03/21/2012) A regional case against the construction of a proposed road through Serengeti National Park has moved to trial after a judge with the East African Court of Justice (EACJ) threw out concerns by Tanzania reports the Daily Nation. The government of Tanzania has proposed a controversial highway that would bifurcate the northern part of the Serengeti National, only to see their plans stalled by a lawsuit filed by the Kenyan-based NGO, Africa Network for Animal Welfare (ANAW), which argues that the road could have massive consequences for the entire Serengeti ecosystem, a view shared by many scientists.


Featured Video: FEVER, the climate change challenge for indigenous people

(03/21/2012) Four short films have been produced highlighting the challenges of climate change for indigenous people in the tropics. Produced by LifeMosaic, the indigenous right organization says the films are "designed to inform and empower indigenous communities."


Deforestation increases in the Congo rainforest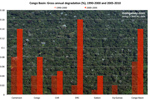 (03/20/2012) Deforestation in the Congo Basin has increased sharply since the 1990s, reports an extensive new assessment of forests in the six-nation region. Released by the Central African Forests Commission (COMIFAC) and members of the Congo Basin Forest Partnership, The State of the Forest finds that the region's annual gross deforestation rate doubled from 0.13 percent to 0.26 percent between the 1990s and the 2000-2005 period. Gross degradation caused by logging, fire, and other impacts increased from 0.07 percent to 0.14 percent on an annual basis. Despite the jump, rates in the Congo Basin remain well below those in Latin America and Southeast Asia, but the region is seen as a prime target for future agroindustrial expansion.


Picture of the day: tarsier rescued from palm oil plantation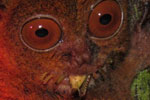 (03/20/2012) Earlier this month, biologists with Danau Girang Field Centre (DGFC) in the Malaysian state of Sabah in Borneo, found and rescued a tarsier from a locally owned palm oil plantation. "For a day, we kept the animal in a cage at the field centre and fed him with insects", explained Alice Miles, a Cardiff University student leading a project on tarsier and slow loris ecology at DGFC.


2010, not 1998, warmest year on record

(03/20/2012) An updated temperature analysis by the Met Office and the University of East Anglia's Climatic Research Unit has confirmed that 2010, not 1998, was the warmest year since record keeping began in the late 19th Century. The new analysis adds in temperature data from 400 stations across northern Canada, Russia, and the Arctic, which had been left out of the previous analysis.


'Where's my mama?': campaign targets cruel slow loris pet trade [warning: graphic photo]

(03/20/2012) A new campaign by The Body Shop West Malaysia and TRAFFIC Southeast Asia attempts to raise awareness of the illegal slow loris pet trade. YouTube videos of "cute" pet slow lorises have raised demand for these endangered primates, but as the campaign highlights the pet trade is fueling slow loris deaths in the wild and cruel treatment, such as pulling out their teeth, to make them more desirable pets.


Belize enacts moratorium on rosewood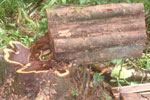 (03/20/2012) The Belizean Government has banned the harvesting and export of rosewood with immediate effect, in response to the widespread clearing of the hardwood species for the Asian market. A government statement released on Friday, March 16th claimed the moratorium was necessary "to carry out an orderly assessment of the situation on the ground and as a first response to regulate the timber trade occurring in southern Belize." The government would subsequently institute "a rigorous regulatory framework throughout the country."


Cambodia sells off national park for city-sized pleasure resorts

(03/19/2012) The Cambodian government has handed over nearly 20 percent of Botum Sakor National Park to a Chinese real-estate firm building a massive casino and resorts in the middle of pristine rainforest, reports Reuters. The city-sized resorts, costing $3.8 billion, will include a 64 kilometers highway, an airport, hotels, and golf courses. Botum Sakur is home to a number of endangered species including the pileated gibbon (Hylobates pileatus) and Asian elephant (Elephas maximus).


Russia, South Korea sign agreement to resurrect woolly mammoth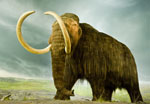 (03/19/2012) Last week Russian and South Korean educational facilities signed an agreement to work together to bring back the woolly mammoth (Mammuthus primigenius) from extinction. The project will be headed by Hwang Sooam of South Korea's Bioengineering Research Institute and will involve implanting a woolly mammoth embryo into a modern elephant.


Invasive primates threaten Atlantic Forest natives

(03/19/2012) Scientists have called for the removal of eight invasive primates from Brazil's imperiled Atlantic Forest in a new study published in mongabay.com's open access journal Tropical Conservation Society. The researchers fear that the eight alien monkeys could hurt other species due to increased competition, predation, and possible disease.


Solitary male monkeys cause crop damage in Uganda

(03/19/2012) Solitary male red-tailed monkeys (Cercopithecus ascanius) cause significant damage to cocoa crops in Uganda, according to a new study in mongabay.com's open access journal Tropical Conservation Society (TCS). Researchers examined crop raiding by social groups of red-tailed monkeys and lone males, only to discover that solitary males caused significantly more damage to cocoa crops than the average group member. The research may have implications for how to mitigate human-wildlife conflict in the area.


Chimp conservation requires protecting fragmented river forests in Uganda

(03/19/2012) Forest fragments along riversides in Uganda may make good habitats for chimpanzees but remain unprotected, according to a new study in mongabay.com's open access journal Tropical Conservation Society (TCS). Researchers surveyed a riverine forest known as Bulindi in Uganda, in-between Budongo and Bugoma Forest Reserves, to determine if it was suitable for the long-term survival of eastern chimpanzee (Pan troglodytes schweinfurthii) populations.


How tiny otters survive in agricultural India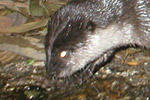 (03/19/2012) In the fragmented rainforests of India, many animals must move through human-modified landscapes such as agricultural fields to survive. This includes the world's smallest otter species: the Asian small-clawed otter (Aonyx cinereus). According to a new study published in mongabay.com's open access journal Tropical Conservation Society, the Asian small-clawed otter is widespread in streams flowing through tea and coffee estates of the Western Ghats, but requires improved protection.


Wildlife corridor key to conserving tigers, rhinos in Nepal

(03/19/2012) A single forest corridor links two of Nepal's great wildlife areas: Chitwan National Park and the Mahabharat mountain range, also known as the "little Himalayas." The Barandabhar Forest Corridor (BFC) has become essential for the long term survival Nepal's Indian rhinos (Rhinoceros unicornis) and Bengal tigers (Panthera tigris tigris). Yet, according to a new paper published in mongabay.com's open access journal Tropical Conservation Society (TCS), the corridor is imperiled by deforestation, a highway, and inconsistent management policies.


Tink frog calls allow researchers to measure population

(03/19/2012) Given their often tiny size and cryptic nature, how does one determine frog populations in the rainforest? Just eavesdrop. A new study in mongabay.com's open access journal Tropical Conservation Society (TCS) employed automated recorders to listen to amphibian calls to determine if the common tink frog (Diasporus diastema) could be found in recovering secondary forests in Costa Rica.


Airborne lasers discover undocumented deforestation in Belize park

(03/19/2012) A NASA funded expedition using airborne lasers to study ancient Mayan ruins has also documented widespread illegal deforestation in the Caracol Archaeological Reserve. The lasers found that forest disturbance was actually 58 percent greater than recent satellite surveys showed, according new study in mongabay.com's open access journal Tropical Conservation Society (TCS). Such deforestation not only imperils biodiversity, carbon storage, and migration routes for Central American species, but could also lead to plundering of the Maya site of Caracol.


How best to monitor biodiversity in REDD+ projects?


(03/19/2012) If done well, REDD+ projects (Reducing Emissions from Deforestation and Forest Degradation) may not only save carbon rich forests, but also protect embattled biodiversity. But what's the best way to ensure both and carbon and species are preserved under REDD+, a program that proposes to pay nations to keep forests standing? A new study in mongabay.com's open access journal Tropical Conservation Society (TCS) argues that a one-size-fits-all approach to monitoring biodiversity in REDD+ projects would not only be difficult to develop, but would likely fail given vast differences in forest ecology and threats worldwide. Instead local sites should develop monitoring programs based on a generally approved roadmap.


Oil exploration approved in Africa's oldest park, Virunga National Park

(03/19/2012) Permits for controversial oil exploration in Virunga National Park have been released after request by NGO Global Witness. Oil company, SOCO International, has confirmed it has received two permits to undertake preliminary exploration, including seismic tests, in the UNESCO World Heritage Site. Located in the Democratic Republic of Congo (DRC), Virunga is famous for its population of the Critically Endangered mountain gorillas (Gorilla beringei beringei).


Global rainforest carbon map released online

(03/18/2012) Researchers have posted carbon stock data for the world's tropical forests on ArcGIS Online, a web-based mapping platform developed by Esri.


APP affiliates in U.S., Australia, pledge to drop controversial pulp supplier linked to deforestation

(03/17/2012) Two affiliates of Asia Pulp & Paper (APP) have announced they are severing at least some ties with the beleaguered paper giant, according to the Northern Virginia Daily and Greenpeace, an environmental group whose recent undercover investigation found ramin, a protected species, at APP's pulp mill in Sumatra.


Gold mining in the Peruvian Amazon: a view from the ground


(03/15/2012) On the back of a partially functioning motorcycle I fly down miles of winding footpath at high-speed through the dense Amazon rainforest, the driver never able to see more than several feet ahead. Myriads of bizarre creatures lie camouflaged amongst the dense vines and lush foliage; flocks of parrots fly overhead in rainbows of color; a moss-covered three-toed sloth dangles from an overhanging branch; a troop of red howler monkeys rumble continuously in the background; leafcutter ants form miles of crawling highways across the forest floor. Even the hot, wet air feels alive.


Scientists say massive palm oil plantation will "cut the heart out" of Cameroon's rainforest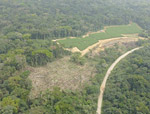 (03/15/2012) Eleven top scientists have slammed a proposed palm oil plantation in a Cameroonian rainforest surrounded by five protected areas. In an open letter, the researchers allege that Herakles Farm, which proposes the 70,000 hectare plantation in southwest Cameroon, has misled the government about the state of the forest to be cleared and has violated rules set by the Roundtable on Sustainable Palm Oil (RSPO), of which it's a member. The scientists, many of whom are considered leaders in their field, argue that the plantation will destroy rich forests, imperil endangered species, and sow conflict with local people.


Ministry of Forestry signed off on clearing of forest with protected species in Indonesia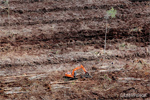 (03/15/2012) Indonesia's Ministry of Forestry signed off on a plan by Asia Pulp & Paper (APP) suppliers to log areas of forest that contained protected ramin species, according to documents released by Greenomics-Indonesia, an activist group. The micro-delineation documents, which are required to win approval for forestry projects in Indonesia, confirm that APP suppliers were aware that ramin trees were present in the concessions, which have since been converted to wood-pulp plantations.


Featured Video: the true cost of the tar sands

(03/15/2012) What's the big deal about the tar sands? Canadian photographer Garth Lenz presents the local environmental and social concerns presented by the tar sands in a concise, impassioned speech in a TEDx talk in Victoria, Canada.


Amazon plant yields miracle cure for dental pain

(03/14/2012) The world may soon benefit from a plant long-used by indigenous people in the Peruvian Amazon for toothaches, eliminating the need for local injections in some cases. Researchers have created a medicinal gel from a plant known commonly as spilanthes extract (Acmella Oleracea), which could become a fully natural alternative to current anesthetics and may even have a wide-range of applications beyond dental care.


Three U.S. retailers pledge to avoid fish from embattled Ross Sea

(03/14/2012) The Ross Sea, a massive bay off Antarctica, has been dubbed the world's last ocean due to its pristine state, long-untouched by industry and fisheries. However, over the last 15 years New Zealand commercial fisheries have entered the sea, seeking the slow-growing Antarctic toothfish which is usually sold as the high-end Chilean sea bass. Now as conservation groups plead for nations to grant the Ross Sea protected status, Greenpeace has begun a campaign to get good retailers to steer clear of stocking Antarctic toothfish. To date, Safeway, Wegmans, and Harris Teeter has all pledged not to source from the Ross Sea.


New reports from inside Cameroon confirm grisly mass killing of elephants (warning: graphic photos)

(03/14/2012) The International Fund for Animal Welfare (IFAW) has recently returned from Bouba Ndjida National Park in northern Cameroon, where at least 400 elephants have been slaughtered since mid-January. IFAW is the only international organization that has assessed the situation within the park.


Animal photos of the day: elephants in the English countryside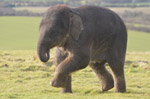 (03/14/2012) Elephants have been spotted roaming the pastoral fields of eastern England. Released for a jaunt from the Zoological Society of London's Whipsnade Zoo, a herd of Asian elephants (Elephas maximus), including a four-month-old calf named Scott, took in the scenic views of Aylesbury Vale from the Chiltern Hills. "Scott usually crashes out as soon as he's back from the walk. We put piles of hay down in the barn and he's out for the count."


Surging demand for vegetable oil drives rainforest destruction


(03/14/2012) Surging demand for vegetable oil has emerged as an important driver of tropical deforestation over the past two decades and is threatening biodiversity, carbon stocks, and other ecosystem functions in some of the world's most critical forest areas, warns a report published last week by the Union of Concerned Scientists (UCS). But the report sees some reason for optimism, including emerging leadership from some producers, rising demand for "greener" products from buyers, new government policies to monitor deforestation and shift cropland expansion to non-forest area, and partnerships between civil society and key private sector players to improve the sustainability of vegetable oil production.


Europe may finally account for emissions from deforestation, farming

(03/13/2012) The E.U. may finally correct a loophole that allows European countries to ignore greenhouse gas emissions from agriculture and farming under their carbon accounting system, reports BBC News.


Climate change could increase fires, logging, and hunting in rainforests


(03/13/2012) The combined impacts of deforestation and climate change will bring a host of new troubles for the world's tropical rainforests argues a new study in Trends in Ecology and Evolution. Drying rainforests due to climate change could lead to previously inaccessible forests falling to loggers, burning in unprecedented fires, or being overexploited by hunters.


Javan officials employ camera traps to find extinct tiger

(03/13/2012) Although officially declared extinct in 2003, some people believe the Javan tiger (panthera tigris sondaica) is still alive in the island's Meru Betiri National Park. To prove the big cat has not vanished for good, wildlife officials have installed five camera traps in the park, reports Antara News.


Without data, fate of great apes unknown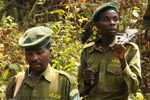 (03/12/2012) Our closest nonhuman relatives, the great apes, are in mortal danger. Every one of the six great ape species is endangered, and without more effective conservation measures, they may be extinct in the wild within a human generation. The four African great ape species (bonobos, chimpanzees and two species of gorilla) inhabit a broad swath of land across the middle of Africa, and two species of orangutans live in rainforests on the islands of Borneo and Sumatra in Southeast Asia.


Camera traps go under the ocean, seeking sharks

(03/12/2012) Remote camera traps, which have become a hugely important conservation tool on land during the past decade, have now gone underwater. Marine biologists have used underwater video camera traps to compare the population of Caribbean reef sharks (Carcharhinus perezii) in Belize's protected areas versus fishing areas in a new study in the open-access journal PLoS ONE. Conducted from 2005-2010, the study found that reef sharks benefited significantly from conservation areas.


Tar sands emit more carbon than previously estimated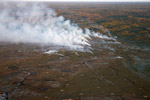 (03/12/2012) Environmentalists have targeted the oil-producing tar sands in Canada in part because its crude comes with heftier carbon emissions than conventional sources. Now, a new study in the Proceedings of the National Academy of Sciences (PNAS) has found an additional source of carbon that has been unaccounted for: peatlands. Mining the oil in the tar sands, dubbed "oil sands" by the industry, will require the wholesale destruction of nearly 30,000 hectares of peatlands, emitting between 11.4 and 47.3 million metric tons of additional carbon.


Animal photos of the day: the most elusive bird in the world?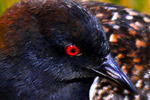 (03/12/2012) Few people have ever laid eyes on the Junin rail (Laterallus tuerosi). Located in a single lake in Peru, the well-camouflaged bird hides spends its time deep in marshes to avoid predators. This behavior has also allowed to largely avoid human onlookers, making it one of the world's most difficult birds to observe.


Alaskan fishermen tell government to focus on salmon, not logging

(03/12/2012) Alaskan fishermen and tour operators visited Washington D.C. last week to urge the federal government to shift the focus from logging to conservation in the Tongass rainforest. Local Alaskans along with NGOs Trout Unlimited, Alaska Program, and Sitka Conservation Society, made the case that conservation, including the restoration of fish habitat, was a far better strategy for the local economy and jobs than logging. The Tongass rainforest is currently the subject of a controversial logging proposal by the government for the indigenous-owned company, Sealaska.


Climate journalism gone awry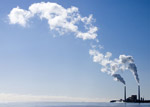 (03/12/2012) A leading journalist and editor at The Atlantic made a startling admission regarding how she writes about climate science last week. Megan McArdle, who not long ago wrote in-depth about documents leaked from Heartland Institute, has noted that as a journalist she depends on her comprehension of climate science on two non-experts and one climatologist who is widely viewed as an outlier for his view that climate change may actually be good for the world.


Africa Wildlife Foundation faces lawsuit from indigenous community in Kenya

(03/12/2012) Africa Wildlife Foundation (AWF), the conservation nonprofit based in Washington, DC, is facing a lawsuit by Kenya's Samburu tribe over alleged unlawful evictions. The hearing, originally scheduled for January 23, has now been postponed to later this month. The dispute is over an area of land in Laikipia District in Kenya, one of Africa's most wildlife rich areas. Until recently, it was also the homeland of some 2,000 semi nomadic members of the Samburu tribe. At least according to the Samburu.


Appeal for help as death toll in Madagascar tops 110 from tropical storm

(03/11/2012) More than 110 are dead and 330,000 homeless after two tropical storms battered Madagascar over the past month, says the island nation's disaster management agency.


Amendment to bypass Obama's opposition to the Keystone pipeline fails

(03/10/2012) The Senate this week rejected a measure that would have circumvented the Obama Administration's opposition to the controversial Keystone XL pipeline, reports CNN.


Meet the dinosaur that looks like a crow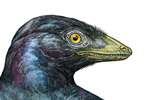 (03/08/2012) The more we discover about dinosaurs, the more these "terrible lizards" resemble otherworldly birds. None more so than the microraptor, which paleontologists have meticulously reconstructed in a paper in Science. Not only was the microraptor about the size of a modern-day crow, it looked very crow-like according to paleontologists, even down to the discovery that it sported dark iridescent feathers, the first yet recorded in nature.


Solar cells cross new threshold

(03/08/2012) Imagine powering your cell phone by leaving it on the window sill. Sounds like science fiction? Actually, this might soon turn into reality. Scientists have been exploring the potential of solar energy for decades. One of the cheapest ways to turn solar energy into electricity is by creating solar cells from organic polymers, which are easily manipulated by scientists. However, such cells are not efficient at converting sunlight to electricity. But now, researchers at UCLA's Department of Materials Science and Engineering have come up with a new type of solar cell that sets the record in changing sunlight into power.


Environmental news - month in review: wildlife traffickers busted, funders of climate denial revealed

(03/08/2012) Mongabay.com provides a quick review of forest-related news for February 2012.


RSPO-certified palm oil production jumps, generates $21M in premiums for producers

(03/08/2012) Production and sales of palm oil certified under the Roundtable on Sustainable Palm Oil (RSPO) reached record volume in 2011, reports a new analysis published by the multistakeholder body.



Page 1
|
Page 2
|
Page 3
|
Page 4
|
Page 5
|
Page 6
|
Page 7
|
Page 8
|
Page 9
|
Page 10
|
Page 11
|
Page 12
|
Page 13
|
Page 14
|
Page 15
|
Page 16
|
Page 17
|
Page 18
|
Page 19
|
Page 20
|
Page 21
|
Page 22
|
Page 23
|
Page 24
|
Page 25
|
Page 26
|
Page 27
|
Page 28
|
Page 29
|
Page 30
|
Page 31
|
Page 32
|
Page 33
|
Page 34
|
Page 35
|
Page 36
|
Page 37
|
Page 38
|
Page 39
|
Page 40
|
Page 41
|
Page 42
|
Page 43
|
Page 44
|
Page 45
|
Page 46
|
Page 47
|
Page 48
|
Page 49
|
Page 50
|
Page 51
|
Page 52
|
Page 53
|
Page 54
|
Page 55
|
Page 56
|
Page 57
|
Page 58
|
Page 59
|
Page 60
|
Page 61
|
Page 62
|
Page 63
|
Page 64
|
Page 65
|
Page 66
|
Page 67
|
Page 68
|
Page 69
|
Page 70
|
Page 71
|
Page 72
|
Page 73
|
Page 74
|
Page 75
|
Page 76
|
Page 77
|
Page 78
| Page 79 |
Page 80
|
Page 81
|
Page 82
|
Page 83
|
Page 84
|
Page 85
|
Page 86
|
Page 87
|
Page 88
|
Page 89
|
Page 90
|
Page 91
|
Page 92
|
Page 93
|
Page 94
|
Page 95
|
Page 96
|
Page 97
|
Page 98
|
Page 99
|
Page 100
|
Page 101
|
Page 102
|
Page 103
|
Page 104
|
Page 105
|
Page 106
|
Page 107
|
Page 108
|
Page 109
|
Page 110
|
Page 111
|
Page 112
|
Page 113
|
Page 114
|
Page 115
|
Page 116
|
Page 117
|
Page 118
|
Page 119
|
Page 120
|
Page 121
|
Page 122
|
Page 123
|
Page 124
|
Page 125
|
Page 126
|
Page 127
|
Page 128
|
Page 129
|
Page 130
|
Page 131
|
Page 132
|
Page 133
|
Page 134
|
Page 135
|
Page 136
|
Page 137
|
Page 138
|
Page 139
|
Page 140
|
Page 141
|
Page 142
|
Page 143
|
Page 144
|
Page 145
|
Page 146
|
Page 147
|
Page 148
|
Page 149
|
Page 150
|
Page 151
|
Page 152
|
Page 153
|
Page 154
|
Page 155
|
Page 156
|
Page 157
|
Page 158
|
Page 159
|
Page 160
|
Page 161
|
Page 162
|
Page 163
|
Page 164
|
Page 165
|
Page 166
|
Page 167
|
Page 168
|
Page 169
|
Page 170
|
Page 171
|
Page 172
|
Page 173
|
Page 174
|
Page 175
|
Page 176
|
Page 177
|
Page 178
|
Page 179
|
Page 180
|
Page 181
|
Page 182
|
Page 183
|
Page 184
|
Page 185
|
Page 186
|
Page 187
|
Page 188
|
Page 189
|
Page 190
|
Page 191
|
Page 192
|
Page 193
|
Page 194
|
Page 195
|
Page 196
|
Page 197
|
Page 198
|
Page 199
|
Page 200
|
Page 201
|
Page 202
|
Page 203
|
Page 204
|
Page 205
|
Page 206
|
Page 207
|
Page 208
|
Page 209
|
Page 210
|
Page 211
|
Page 212
|
Page 213
|
Page 214
|
Page 215
|
Page 216
|
Page 217
|
Page 218
|
Page 219