Conservation news
Founded in 1999, Mongabay is a leading provider of environmental science and conservation news.
Nearly 2,000 fish species traded in U.S. tropical aquarium market

(05/24/2012) The U.S. tropical aquarium market poses problems and opportunities for conservation, according to a landmark study published in the open-access journal PLoS ONE. The study reviewed import records in the U.S. for one year (2004-2005) and found that over 11 million wild tropical fish from 1,802 species were imported from 40 different countries. While the number of fish species targeted surprised researchers, the total amount of fish imported was actually less than expected.


New Google Earth tool maps deforestation, threatened forests in Sumatra

(05/24/2012) The World Wildlife Fund (WWF) and a coalition of Indonesian environmental groups known as Eyes on the Forest have released a new Google Earth-based tool that maps forests, land use, carbon stocks, and biodiversity across the Indonesian island of Sumatra.


Less than 100 pygmy sloths survive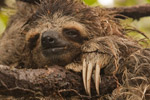 (05/24/2012) The pygmy three-toed sloth (Bradypus pygmaeus) is one of the world's most endangered mammals, according to a detailed survey of the population, which found less than 100 sloths hanging on in their island home. Only described by researchers in 2001, the pygmy sloth lives on a single uninhabited island off the coast of Panama. But human impacts, such as deforestation of the island's mangroves, may be pushing the species to extinction.


KFC linked to destruction of Indonesia's rainforests

(05/23/2012) Fast food giant Kentucky Fried Chicken (KFC) is linked to the destruction of Indonesia's rainforests through its packaging sourcing practices, alleges a new report published today by Greenpeace.


Blue tarantula, walking cactus, and a worm from Hell: the top 10 new species of 2011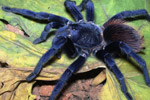 (05/23/2012) A sneezing monkey, a blue tarantula, and an extinct walking cactus are just three of the remarkable new species listed in the annual Top Ten New Species put together by the International Institute for Species Exploration at Arizona State University. This year's list includes a wide-variety of life forms from fungi to flower and invertebrate to primate.


Island bat goes extinct after Australian officials hesitate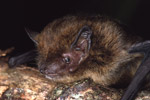 (05/23/2012) Nights on Christmas Island in the Indian Ocean will never again be the same. The last echolocation call of a tiny bat native to the island, the Christmas Island pipistrelle (Pipistrellus murrayi), was recorded on August 26th 2009, and since then there has been only silence. Perhaps even more alarming is that nothing was done to save the species. According to a new paper in Conservation Letters the bat was lost to extinction while Australian government officials equivocated and delayed action even though they were warned repeatedly that the situation was dire. The Christmas Island pipistrelle is the first mammal to be confirmed extinct in Australia in 50 years.


Palm oil giant to produce 100% segregated, RSPO-certified palm oil

(05/23/2012) 100 percent of New Britain Palm Oil Limited's palm oil will be eco-certified, segregated, and fully traceable by the end of the year, reports the Roundtable on Sustainable Palm Oil (RSPO).


KFC Australia stops using palm oil

(05/23/2012) Kentucky Fried Chicken (KFC) has stopped using palm oil for fast food sold in its Australian outlets, reports ABC News.


Indigenous group paid $0.65/ha for forest worth $5,000/ha in Indonesia


(05/23/2012) A palm oil company has paid indigenous Moi landowners in Indonesian Papua a paltry $0.65 per hectare for land that will be worth $5,000 a hectare once cultivated, according to a new report by the Environmental Investigation Agency (EIA) and Indonesian NGO, Telepak. The report outlines similar disadvantageous deals in timber with the same companies breaking their promises of bringing education and infrastructure.


Forest and environmental news in Indonesian

(05/23/2012) Mongabay.com is pleased to announce the launch of Mongabay-Indonesia (mongabay.co.id), an environmental news web site published in Indonesian. The site was officially unveiled Saturday, May 19 at an event in Jakarta.


Norway: Indonesia's forest moratorium isn't enough to meet emissions reduction target

(05/23/2012) Indonesia's moratorium on new forest concessions will not be enough to meet its 2020 emissions reduction target says the largest backer of the country's forest and climate action plan.


Groups urge President Obama to attend Rio+20 Sustainability Summit

(05/22/2012) Twenty-two conservation, indigenous, health and science groups have called on U.S. President Barack Obama to attend the up-coming Rio+20 Summit on Sustainable Development.


Seagrass beds store 20 billion tons of carbon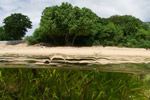 (05/22/2012) Just below the ocean's surface lies a carbon powerhouse: seagrass meadows. New research in Nature Geoscience estimates that the world's seagrass meadows conservatively store 19.9 billion metric tons of carbon, even though the threatened marine ecosystems make up only 0.2 percent of Earth's surface. The findings lend support to the idea that seagrass protection and restoration could play a major role in mitigating climate change.


New frog species leaves scientists' fingers yellow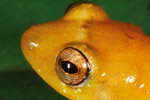 (05/22/2012) A beautiful, yellow frog species has been discovered in western Panama, according to a new paper in ZooKeys. Scientists were surprised when handling the new species to find their fingers stained bright yellow by its skin, but even after laboratory research the purpose of this dye remains a mystery. The new species, named Diasporus citrinobapheus, is a member of the large rain frog family, whose members skip the tadpole stage and instead are born directly from eggs as tiny froglets.


Indonesia revises moratorium map; makes contested orangutan forest off-limits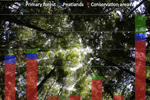 (05/22/2012) Indonesia is making 'encouraging' progress on its push to reduce deforestation by improving governance over its forests and peatlands, but still needs to do more to enforce environmental laws, said the head of the country's Reducing Emissions from Deforestation and Degradation (REDD+) task force speaking at a press conference Monday in Jakarta. Kuntoro Mangkusubroto, Head of the Indonesian President's Delivery Unit for Development Monitoring and Oversight (UKP4) and Chair of the REDD+ Task Force, said an effort to develop a map of Indonesia's forests and forest concessions has been completed, although the Ministry of Forestry has yet to deliver the map to President Susilo Bambang Yudhoyono, missing last Friday's deadline. The map serves as the basis for a two-year moratorium on new forestry concessions in primary forests and peatlands had been completed.


Charting a new environmental course in China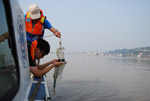 (05/21/2012) Founded in 1951, The Nature Conservancy (TNC) works in more than 30 countries and has projects in all 50 of the United States. The Conservancy has over one million members, and has protected more than 119 million acres of wild-lands and 5,000 miles of rivers worldwide. TNC has taken an active interest in China, the world's most populated nation, and in many important ways, a critical center of global development. The following is an interview with multiple directors of The Nature Conservancy's China Program.


Over half of world's tiger reserves lack minimum protection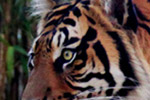 (05/21/2012) A year-and-a-half after a landmark summit that pledged to double the world's number of tigers by 2022, and still 65 percent of tiger reserves lack minimum standards of protection for the world's largest cat, according to the World Wide Fund for Nature (WWF). Reporting at the first meeting of all 13 tiger-range countries since the 2010 summit, WWF said that 41 tiger reserves of 63 did not have enough boots on the ground to combat tiger poaching.


Cute animal picture (and video) of the day: baby otters

(05/21/2012) The Wildlife Conservation Society's Prospect Park Zoo in New York City has recently seen the arrival of three baby North American river otters (Lontra canadensis), the first born in the city at a zoo or aquarium in over 50 years.


As La Nina ends, world experiences 5th warmest April

(05/21/2012) La Nina conditions, which generally bring colder temperatures to many parts of the world, ended last month resulting in the fifth warmest April since record-keeping began, and the hottest April yet in the terrestrial Northern Hemisphere, according to the National Oceanic and Atmospheric Administration (NOAA).


New armored lizard discovered in landmine-riddled region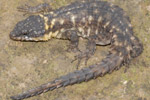 (05/21/2012) A new lizard has been discovered in a war-torn area of the Democratic Republic of the Congo (DRC). According to a paper in the African Journal of Herpetology<, the new species was found hiding under a rock in the high grasslands of the Marungu Plateau, an area known for landmines.


Video: Logging activist shot in Cambodia; big paper companies in Indonesia may face lawsuit

(05/21/2012) In this post, Rob Little provides his video version of Mongabay's environmental news for the week of April 30.


Value of timber stocks could predict future logging roads, deforestation in the Amazon

(05/20/2012) A new model aims to forecast future logging road development by estimating the value of timber stocks across the Brazilian Amazon. The research, published in PLoS One, could help prioritize areas for conservation to protect the maximum area of forest.


Pictures: mama and baby orangutan saved from palm oil developers

(05/19/2012) A mother orangutan and its baby were rescued from an area of forest that was being bulldozed for an oil palm plantation in Sumatra, reports the Orangutan Information Centre (OIC), which participated in the translocation of the red apes.


Brazilian deforestation lower in 2012 to date

(05/18/2012) Deforestation in the Brazilian Amazon is lower in 2012 relative to the same period last year according to satellite-based data released by Imazon, an NGO.


Palm oil industry hires lobbying powerhouse to overturn EPA ruling on biofuels

(05/18/2012) The palm oil industry has hired lobbying powerhouse Holland & Knight to help overturn the Environmental Protection Agency's finding that palm oil-based biodiesel fails to meet greenhouse gas emissions targets under the country's Renewable Fuels Standard, reports The Hill.


Giant prehistoric freshwater turtle discovered

(05/18/2012) Researchers working in Colombia has discovered the fossilized remains of a giant freshwater turtle that lived some 60 million years ago.


New 'bony-tongue' fish discovered in Myanmar

(05/18/2012) A new species of arowana, a highly valued aquarium fish, has been described from southern Myanmar (Burma). The description is published in last month's issue of the journal Aqua.


Picture: Shaq poses with tiny lemur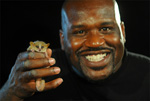 (05/18/2012) One of the world's most recognizable professional basketball players has used his stature to highlight one of the world's smallest primates: the mouse lemur from Madagascar. Shaquille O'Neal, a NBA legend who retired last year and earned a doctorate degree in education from Barry University earlier this year, posed with a mouse lemur at Zoo Miami in March. The diminutive primate, which measures only five inches and weighs two ounces, was dwarfed by the 7'1" 325-pound Shaq.


Growing cardamom impacts forests for decades

(05/17/2012) Over 25 years after people stopped growing cardamom in Sri Lanka's Knuckles Forest Reserve (KFR), the spice crop is still having an impact on the forest, according to a recent study in Forest Ecology and Management. The clearing of understory plants and the use of fertilizers continue to shape the forest in the protected area.


Tribe partners to protect Argentina's most endangered forest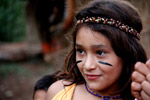 (05/17/2012) Last month, three Guarani communities, the local Argentine government of Misiones, and the UK-based NGO World Land Trust forged an agreement to create a nature reserve connecting three protected areas in the fractured, and almost extinct, Atlantic Forest. Dubbed the Emerald Green Corridor, the reserve protects 3,764 hectares (9,301 acres) in Argentina; although relatively small, the land connects three protected other protected areas creating a combined conservation area (41,000 hectares) around the size of Barbados in the greater Yaboti Biosphere Reserve. In Argentina only 1 percent of the historical Atlantic Forest survives.


Animal picture of the day: the boat-billed heron

(05/16/2012) Boat-billed herons (Cochlearius cochlearius) are found in Central and South America, as far north as Mexico and as far south as Argentina. A notably bizarre heron, the species is the only member of the genus Cochlearius. Like many heron species it feeds on a wide variety of freshwater and terrestrial animals.


Featured video: why one scientist is getting arrested over climate change

(05/16/2012) In March 2012 the head of NASA's Goddard Institute for Space Studies and well-known climatologist, James Hansen, spoke at a TED conference to explain what would push a 70-year-old scientist to participate in civil disobedience against mountaintop coal mining and the Keystone Pipeline, even leading to several arrests.


Up to 20% of humanity directly dependent on forests

(05/16/2012) Despite a global trend towards urbanization some 1.2-1.7 billion people worldwide remain primarily dependent on forests for their livelihoods, reports a review published by the Forest Peoples Programme. The figures exclude people who are indirectly dependent on forests for the services they provide, including climate regulation, provision of clean water, and carbon sequestration.


New population of Myanmar snub-nosed monkey discovered in China

(05/16/2012) Scientists in China have located a second population of the Myanmar snub-nosed monkey (Rhinopithecus strykeri), a primate that was only first discovered two years ago in Myanmar, also known as Burma. Long Yongcheng, scientist with the Nature Conservancy in China, told the China Daily that his team have discovered 50-100 Myanmar snub-nosed monkeys in the Gaoligong Mountain Natural Reserve near the border with Myanmar in Yunnan Province.


Jaguar v. sea turtle: when land and marine conservation icons collide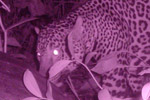 (05/16/2012) At first, an encounter between a jaguar (Panthera onca) and a green sea turtle (Chelonia mydas) seems improbable, even ridiculous, but the two species do come into fatal contact when a female turtle, every two to four years, crawls up a jungle beach to lay her eggs. A hungry jaguar will attack the nesting turtle, killing it with a bite to the neck, and dragging the massive animal—sometime all the way into the jungle—to eat the muscles around the neck and flippers. Despite the surprising nature of such encounters, this behavior, and its impact on populations, has been little studied. Now, a new study in Costa Rica's Tortuguero National Park has documented five years of jaguar attacks on marine turtles—and finds these encounters are not only more common than expected, but on the rise.


Asia Pulp & Paper to temporarily suspend rainforest clearing in Indonesia

(05/16/2012) Asia Pulp & Paper (APP), a forestry giant that has been heavily criticized for destroying rainforests and peatlands in Indonesia, will temporarily suspend clearing of natural forest areas until conservation assessments have been conducted.


Consumption, population, and declining Earth: wake-up call for Rio+20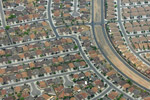 (05/15/2012) Currently, human society is consuming natural resources as if there were one-and-a-half Earths, and not just a single blue planet, according to the most recent Living Planet Report released today. If governments and societies continue with 'business-as-usual' practices, we could be consuming three years of natural resources in 12 months by 2050. Already, this ecological debt is decimating wildlife populations worldwide, disproportionately hurting the world's poor and most vulnerable, threatening imperative resources like food and water, heating up the atmosphere, and risking global well-being.


Wildlife in the tropics plummets by over 60 percent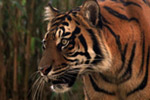 (05/15/2012) In 48 years wildlife populations in the tropics, the region that holds the bulk of the world's biodiversity, have fallen by an alarming 61 percent, according to the most recent update to the Living Planet Index. Produced by the World Wide Fund for Nature (WWF) and the Zoological Society of London (ZSL), the index currently tracks almost 10,000 populations of 2,688 vertebrate species (including mammals, birds, reptiles, amphibians, and fish) in both the tropics and temperate regions.


U.S. car manufacturers linked to Amazon destruction, slave labor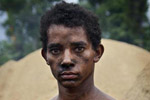 (05/14/2012) According to a new report by Greenpeace, top U.S. car companies such as Ford, General Motors, and Nissan are sourcing pig iron that has resulted in the destruction of Amazon rainforests, slave labor, and land conflict with indigenous tribes. Spending two years documenting the pig iron trade between northeastern Brazil and the U.S., Greenpeace has discovered that rainforests are cut and burned to power blast furnaces that produce pig iron, which is then shipped to the U.S. for steel production.


Global wetlands shrink 6% in 15 years

(05/14/2012) Global wetlands declined by six percent between 1993 and 2007 due to conversion for agriculture, drainage, and water diversion, reports a new satellite-based assessment published by European researchers in Geophysical Research Letters.


Emissions from deforestation depend on fate of cleared trees

(05/14/2012) Carbon emissions from deforestation vary greatly depending on whether timber stocks are turned into finished wood products, converted into bioenergy feedstocks, or burned outright, reports a new study published in Nature Climate Change.


Educating the next generation of conservation leaders in Colombia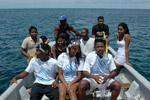 (05/14/2012) Colombia's northern departments of Cordoba and Bolivar are home to an abundance of coral reefs, estuaries, mangroves forests, and forests. Rich in both marine and terrestrial wildlife, local communities depend on the sea and land for survival, yet these ecosystems are imperiled by booming populations, overexploitation, and unsustainable management. Since 2007, an innovative education program in the region, the Guardians of Nature, has worked to teach local children about the ecology of the region, hoping to instill a conservation ethic that will aid both the present and the future.


Terra preta found in Asia

(05/14/2012) Indigenous people of the Amazon produced rich agricultural soil by adding charcoal, manure, and animal bones to the otherwise nutrient-poor dirt of the world's greatest rainforest. The inputs allowed early indigenous people to farm their terra preta, or dark earth, sustainably in the Amazon. To date such practices are only known from the the Amazon and parts of Africa. But in a recent paper in the open access journal Forests scientists in Indonesian Borneo report on the first evidence of terra preta in Asia.


Noel Rowe: all the world's primates "in one place"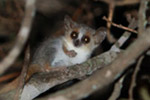 (05/14/2012) Spanning the gamut from mouse lemurs to mountain gorillas, All The World's Primates is a comprehensive database of primate species. Founded in 2004 by Noel Rowe and Marc Myers and designed primarily to aid scientists and college students in primatology research, ATWP is also readily accessible to anyone who would like to know a little more about primates. The database is continually updated when new species are discovered; from its inception in 2004 until 2010, 58 new species had been added to the site. In addition to discoveries made by primatologists in the field, All The World's Primates compiles information from the latest genetic studies. The site also includes photos and videos of many species, and was recently expanded to include a visual key for identification.


President of Czech Republic to give keynote at Heartland climate summit despite backlash over murderer billboards

(05/14/2012) Companies are abandoning the Heartland Institute left-and-right following the conservative group's controversial climate change billboard campaign, but Czech President, Václav Klaus, is sticking with the group, reports the Guardian. Although he criticized the Heartland's short-lived campaign, Klaus is still planning to be the keynote speaker at the Heartland Institute's upcoming annual climate change summit, which gathers prominent climate denialists from around the world.


We should help solve illegal logging, not be part of the problem


(05/14/2012) It's tempting to think of illegal logging as an environmental crisis but it takes a serious human toll too. Just ask the wife and children of Chut Wutty, an environmental activist who was murdered last week for investigating rampant illegal logging in Cambodia. Wutty was far from alone. Criminal gangs increasingly control illegal logging, and don't hesitate to kill those who dare to oppose them.


Pictures: Jaguar bonanza caught on camera

(05/13/2012) Images of several jaguars, including cubs, have been captured by camera traps on a Colombian ranch that is well known among cat researchers for its diversity of felines.


Picture: Happy migratory bird day

(05/13/2012) May 12-13 is World Migratory Bird Day for 2012.


Scientists launch crowd-funding experiment for research projects

(05/12/2012) Seeking to capitalize on the crowd-funding trend, a pair of biologists this month launched the #SciFund Challenge to raise money for dozens of scientific projects.


Greenpeace makes social media push for zero deforestation in Brazil

(05/12/2012) Greenpeace is leveraging social media in its push for a zero deforestation target in Brazil.



Page 1
|
Page 2
|
Page 3
|
Page 4
|
Page 5
|
Page 6
|
Page 7
|
Page 8
|
Page 9
|
Page 10
|
Page 11
|
Page 12
|
Page 13
|
Page 14
|
Page 15
|
Page 16
|
Page 17
|
Page 18
|
Page 19
|
Page 20
|
Page 21
|
Page 22
|
Page 23
|
Page 24
|
Page 25
|
Page 26
|
Page 27
|
Page 28
|
Page 29
|
Page 30
|
Page 31
|
Page 32
|
Page 33
|
Page 34
|
Page 35
|
Page 36
|
Page 37
|
Page 38
|
Page 39
|
Page 40
|
Page 41
|
Page 42
|
Page 43
|
Page 44
|
Page 45
|
Page 46
|
Page 47
|
Page 48
|
Page 49
|
Page 50
|
Page 51
|
Page 52
|
Page 53
|
Page 54
|
Page 55
|
Page 56
|
Page 57
|
Page 58
|
Page 59
|
Page 60
|
Page 61
|
Page 62
|
Page 63
|
Page 64
|
Page 65
|
Page 66
|
Page 67
|
Page 68
|
Page 69
|
Page 70
|
Page 71
| Page 72 |
Page 73
|
Page 74
|
Page 75
|
Page 76
|
Page 77
|
Page 78
|
Page 79
|
Page 80
|
Page 81
|
Page 82
|
Page 83
|
Page 84
|
Page 85
|
Page 86
|
Page 87
|
Page 88
|
Page 89
|
Page 90
|
Page 91
|
Page 92
|
Page 93
|
Page 94
|
Page 95
|
Page 96
|
Page 97
|
Page 98
|
Page 99
|
Page 100
|
Page 101
|
Page 102
|
Page 103
|
Page 104
|
Page 105
|
Page 106
|
Page 107
|
Page 108
|
Page 109
|
Page 110
|
Page 111
|
Page 112
|
Page 113
|
Page 114
|
Page 115
|
Page 116
|
Page 117
|
Page 118
|
Page 119
|
Page 120
|
Page 121
|
Page 122
|
Page 123
|
Page 124
|
Page 125
|
Page 126
|
Page 127
|
Page 128
|
Page 129
|
Page 130
|
Page 131
|
Page 132
|
Page 133
|
Page 134
|
Page 135
|
Page 136
|
Page 137
|
Page 138
|
Page 139
|
Page 140
|
Page 141
|
Page 142
|
Page 143
|
Page 144
|
Page 145
|
Page 146
|
Page 147
|
Page 148
|
Page 149
|
Page 150
|
Page 151
|
Page 152
|
Page 153
|
Page 154
|
Page 155
|
Page 156
|
Page 157
|
Page 158
|
Page 159
|
Page 160
|
Page 161
|
Page 162
|
Page 163
|
Page 164
|
Page 165
|
Page 166
|
Page 167
|
Page 168
|
Page 169
|
Page 170
|
Page 171
|
Page 172
|
Page 173
|
Page 174
|
Page 175
|
Page 176
|
Page 177
|
Page 178
|
Page 179
|
Page 180
|
Page 181
|
Page 182
|
Page 183
|
Page 184
|
Page 185
|
Page 186
|
Page 187
|
Page 188
|
Page 189
|
Page 190
|
Page 191
|
Page 192
|
Page 193
|
Page 194
|
Page 195
|
Page 196
|
Page 197
|
Page 198
|
Page 199
|
Page 200
|
Page 201
|
Page 202
|
Page 203
|
Page 204
|
Page 205
|
Page 206
|
Page 207
|
Page 208
|
Page 209
|
Page 210
|
Page 211
|
Page 212
|
Page 213
|
Page 214
|
Page 215
|
Page 216