Conservation news
Founded in 1999, Mongabay is a leading provider of environmental science and conservation news.
With the death of the world's rarest creature, ranger loses his best friend, Lonesome George

(06/29/2012) With the death of Lonesome George, the world lost the last member of a subspecies and Ecuador its greatest symbol of the Galapagos Islands, but Fausto Llerena lost his best friend.


Forgotten species: the overlooked Sumatran striped rabbit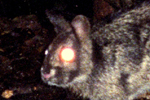 (06/28/2012) When you read the words 'Sumatra' and 'Endangered Species' in the same sentence there is a 99 percent chance that you will be reading about one of four animals: orangutans, tigers, elephants, or rhinos. These big four of Sumatra have become the rallying cry to save the island's ever-dwindling forests. This is not surprising, given that these species include some of the world's most publicly beloved animals and, in addition, they are all considered Critically Endangered by the IUCN Red List. But by dominating the headlines in Sumatra's deforestation crisis, these four species often overshadow the thousands of other species found on the island, many of which also face extinction. In fact when you read the words 'Sumatra' and 'Endangered Species' you will almost certainly not be reading about the Sumatran striped rabbit.


Conservation areas failing to protect forests better than logging concessions in Sumatra

(06/28/2012) Areas zoned for conservation suffered deforestation rates similar to logging concessions in Sumatra between 1990 and 2000, but maintained forest cover more effectively than lands allocated for agricultural conversion, reports a study published in Conservation Letters.


Indonesia eco-newswrap: farmers threaten to immolate themselves over plantation plan

(06/28/2012) Pulau Island farmers are threatening to immolate themselves after the Indonesian Ministry of Forestry has ignored their request to stop a part of their island from being converted into eucalyptus plantations by PT Riau Andalan Pulp and Paper. A letter from the farmers, who are members of the Riau Farmer Union, to Indonesian President Susilo Bambang Yudhoyono received no response, and the activists say 10 of them will travel to the presidential palace in Jakarta on June 25 and burn themselves alive in protest.


96 percent of the world's species remain unevaluated by the Red List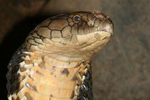 (06/28/2012) Nearly 250 species have been added to the threatened categories—i.e. Vulnerable, Endangered, and Critically Endangered—in this year's update of the International Union for Conservation of Nature's (IUCN) Red List. The 247 additions—including sixty bird species—pushes the number of threatened species globally perilously close to 20,000. However to date the Red List has only assessed 4 percent of the world's known species; for the other 96 percent, scientists simply don't know how they are faring.


Pictures: Drought, high heat and winds fuel massive fires in Colorado

(06/28/2012) Lightning strikes have blatantly ignored the warnings of park service officials in Colorado, setting off the 87,000 + acre High Park fire, the 20,000 + acre fire near Pagosa Springs, and a more recent wildfire just outside Boulder.


Flouting moratorium, Cambodia approves four land concessions in protected areas

(06/27/2012) A month-and-a-half after Cambodian Prime Minister, Hun Sen, declared a moratorium on on new economic land concessions, the government has announced four new concessions, each located in protected areas. Economic land concessions have come under the microscope in Cambodia after large-scale protests by local people and the recent murder of forest activist Chut Wutty. Critics say the concessions, which last year totaled two million hectares (4.9 million acres) sold off to foreign corporations, have resulted in local land conflict and environmental degradation.


Genetic analysis reveals 79 new species of sharks and rays, many likely endangered

(06/27/2012) Analyzing the DNA sequences of 4,383 specimens of sharks and rays, researchers have discovered 79 potentially new species, raising both the known diversity of this predacious family and concerns that many species are likely more imperiled than thought. Already 32 percent of open ocean sharks and rays are considered threatened with extinction by the IUCN Red List, due largely to overfishing, finning, bycatch, and prey depletion.


World's only 300 Narcondam hornbills threatened by radar facility off India

(06/27/2012) A plan to build a radar installation on a remote island puts the world's only population of some 300 Narcondam Hornbills (Aceros narcondami) at risk, warns Conservation India.


Greenpeace calls for global REDD standards to reduce negative impacts of forest carbon projects

(06/26/2012) Greenpeace has launched a consultation process to establish global standards for Reducing Emissions from Deforestation and Degradation (REDD+) projects.


Brazil's environmental leadership at risk, warn scientists

(06/26/2012) The Brazilian government is putting its global environmental leadership at risk by ignoring scientific concern on large infrastructure projects and changes in the country's forest laws, warned an association of more than 1,200 tropical scientists gathering last week in Bonito, Brazil on the heels of the disappointing Rio+20 Earth Summit.


Agricultural area larger than Texas has been 'land-grabbed'

(06/26/2012) Compiling over 1,000 foreign land deals from 2000-2010, a new report finds that 702,000 square kilometers (271,043 square miles) of agricultural land worldwide has been sold-off to foreign governments or international corporations, an area larger than Texas. The report by the Worldwatch Institute finds that such land deals, often referred to as "land grabbing," have declined since a peak in 2009, but still remain high.


Dams are 'centerpiece of greenwashing' in the Amazon

(06/25/2012) Brazil's ambitious plans to build 30 dams in the Amazon basin could trump the country's efforts to protect the world's largest rainforest, said a leading Amazon scientist speaking at the annual meeting of the Association for Tropical Biology and Conservation (ATBC) in Bonito, Brazil.


New Sumatran rhino mama filmed giving birth and nursing

(06/25/2012) On early Saturday morning, scientists were elated when first-time Sumatran rhino mother, Ratu, gave birth to a healthy male calf. The birth was filmed as well footage has been taken of the little tike—with massive eyes—nursing (see videos below). The new calf gives hope to a species on the very brink of extinction.


Cute animal picture of the day: moose twins

(06/25/2012) On May 21st, two Eurasian moose twins (Alces alces) were born at the Zoological Society of London's (ZSL) Whipsnade Zoo. The twins were named Toffee and Caramel.


Lonesome George passes, taking unique subspecies with him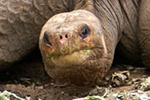 (06/25/2012) Lonesome George, the sole surviving member of the Pinta Island tortoise (Chelonoidis nigra abingdoni), was found dead on Sunday by staff at the Galapagos National Park. With George's passing, the Pinta Island tortoise subspecies officially falls into extinction. First found in 1972, Lonesome George became famous for representing the last of his kind. He was believed to be around 100—middle-aged for a Galapagos tortoise which can live to 200 years old. Staff plan to do an autopsy to determine the cause of death.


Small farmers cause substantial damage in the Amazon rainforest

(06/25/2012) Small farmers are less likely than large landowners to maintain required forest cover on their property in the Brazilian Amazon, worsening the environmental impact of their operations, reported a researcher presenting at the annual meeting of the Association for Tropical Biology and Conservation (ATBC) in Bonito, Brazil.


'Time pollution': loss of predators pushes nocturnal fish to take advantage of the day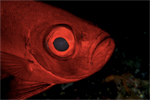 (06/25/2012) Nocturnal fish—which sport big eyes for improved night vision—are taking back the day in the coral reefs of the Tabuaeran Atoll, according to a new study in the open-access journal PLoS ONE. Overfishing has plundered the Pacific atoll of many of its notable predators, including sharks and barracudas, causing ripple effects through the ecosystem. One of these emerging changes appears to be that with less fear of being eaten, nocturnal fish are increasingly venturing out during the day.


Historic birth for the Sumatran rhino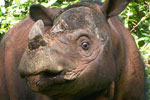 (06/24/2012) After two miscarriages and a pregnancy that lasted 15 months, Ratu, a female Sumatra rhino, has given birth to a healthy male calf, conservationists happily announced this weekend. The birth at a rhino sanctuary in Way Kambas National Park in Sumatra is the culmination of years of hard work, dedication, and the best reproductive rhino science in the world. This is the first captive birth in Indonesia, and only the fourth captive birth for the Sumatran rhino (Dicerorhinus sumatrensis) in the last hundred years. The successful birth brings new hope for one of the world's rarest mammals: less than 200 Sumatra rhinos are thought to survive in the world.


Indonesian fires trigger haze alerts in Malaysia

(06/24/2012) Fires set for land clearing in Indonesia triggered health warnings in Kuala Lumpur and other parts of Malaysia last week, reports the Associated Press.


New geojournalism mapping platform for the Amazon

(06/21/2012) A new mapping platform combines georeferenced environmental news articles with data on deforestation, fires, protected areas, and oil and gas concessions in the Amazon.


Deforestation accounts for 10 percent of global carbon emissions, argues new study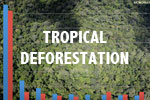 (06/21/2012) Tropical deforestation accounted for 10 percent of global carbon dioxide emissions between 2000-2005 — a substantially smaller proportion than previously estimated — argues a new study published in Science. The paper estimates gross carbon emissions from deforestation at 810 million metric tons (with a 90 percent confidence interval of 0.57-1.22 billion tons) per year from 2000-2005, significantly below earlier calculations. Brazil and Indonesia accounted for 55 percent of gross emissions from tropical deforestation during the study period, while dry forests accounted for 40 percent of tropical forest loss but amounted to only 17 percent of emissions.


UK to require carbon emissions reporting by London Stock Exchange companies

(06/21/2012) The U.K. will require London Stock Exchange-listed companies to disclose their greenhouse gas emissions starting in April 2013, according to the British government. The rule may be extended to all large companies in 2016.


Frog secretion illicitly used to help racehorses run faster

(06/21/2012) A compound found in the secretions of a South American frog is being used to boost the performance of racehorses, reports The New York Times.


Fire risk to increase in the Amazon rainforest

(06/20/2012) The risk of fire could increase across large parts of the Amazon rainforest due to increasing incident of drought, expansion of road networks, and rural outmigration, said a scientist speaking at the annual meeting of the Association for Tropical Biology and Conservation (ATBC) in Bonito, Brazil.


Challenges mount as forest carbon payment approaches move from theory to practice

(06/20/2012) The concept of paying tropical countries to reduce destruction of their forests is succeeding as an idea but suffering from implementation challenges, argues a new review by the Center for International Forestry Research (CIFOR).


New tiny crustacean discovered in deep sea off Europe (photo)

(06/20/2012) Scientists have pulled up a tiny new species of 'squat lobster' from a deep sea mountain at 1,410 meters below sea level off the coast of Spain. Dubbed Uroptychus cartesi, this is only the fourth species in this genus from the eastern Atlantic Ocean, although there are over hundred unique species in the Pacific and Indian ocean. The new species measures just 5-7 centimeters.


Sustainable non-timber forest products failing to meet conservation promise

(06/20/2012) Harvesting of non-timber forest products (NTFPs) is failing to meet lofty goals for combining conservation and poverty alleviation, said a forestry expert speaking at the annual meeting of the Association for Tropical Biology and Conservation in Bonito, Brazil.


Congolese experts needed to protect Congo Basin rainforests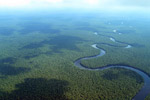 (06/20/2012) This summer, the Democratic Republic of Congo (DRC) is expected to approve a new higher education strategy which the country has developed with the World Bank and other international donors. The shape of this educational reform initiative will be critical to Congo's future in many ways. It could finally offer Congo's long-suffering people a route into the 21st century. It will also help determine the future of the DRC's forests. Nearly half of the Congo Basin's remaining rainforest is in the DRC—yet the critical role of Congolese experts in forestry, agricultural science, wildlife management and other rural sciences in protecting this forest is not widely recognized.


Cowards at Rio?: organizations decry 'pathetic' agreement


(06/20/2012) As world leaders head to Rio de Janeiro for the UN Summit on Sustainable Development, environmental and poverty groups are denouncing the last-minute text agreed on by dignitaries as "pathetic," (Greenpeace), a "damp squib" (Friends of the Earth), "a dead end" (Oxfam), and, if nothing changes, "a colossal waste of time" (WWF). "We were promised the 'future we want' but are now being presented with a 'common vision' of a polluter's charter that will cook the planet, empty the oceans and wreck the rain forests," the head of Greenpeace, Kumi Naidoo, said. "This is not a foundation on which to grow economies or pull people out of poverty, it's the last will and testament of a destructive twentieth century development model."


Protecting jaguars a good business decision for ranchers

(06/20/2012) Live jaguars are worth considerably more for ecotourism than they livestock they kill, according to a study presented at the annual meeting of the Association for Tropical Biology and Conservation in Bonito, Brazil.


Photo: Human canvas on Rio beach protests Brazil's dam-building spree in the Amazon

(06/20/2012) Nearly 1500 people formed a human banner on a beach in Rio de Janeiro today to protest plans to build dozens of dams in the Amazon basin, reports Amazon Watch, an NGO campaigning against Brazil's controversial Belo Monte dam.


Near-real time Amazon deforestation alert system added to Google Earth Engine

(06/20/2012) A system providing monthly alerts on deforestation and forest degradation in the Brazilian Amazon will soon be generated on the Google Earth platform Engine, reducing the time it takes to process and disseminate data, reports Imazon, the Brazilian NGO that developed the Alert System of Deforestation (SAD).


Traditional belief in mythical beasts help protect forests

(06/19/2012) Cultural practices including beliefs in mythical beasts and animals that dance have helped maintain forests in the West African country of the Gambia and Malaysian Borneo, said a researcher from Oxford University speaking at the annual meeting of the Association for Tropical Biology and Conservation in Bonito, Brazil.


Rio+20 and economic perils in Europe: opportunity for linkage

(06/19/2012) This month, momentous events will occur on the global scene that will set the tone for whether 2012 will be a hopeful year or one in which dislocations and disconnects are further exacerbated by political failings. The EU will decide on its fiscal and monetary union that hinges on Greece's recent June election, which backed the political party that wants to stay in the Euro zone, but insists on adjustments to the earlier-negotiated economic rescue package.


Indian palm oil consumption driving deforestation in Indonesia, says Greenpeace

(06/19/2012) Greenpeace opened a new front in its effort to push Indonesia's palm oil industry to reduce its reliance on forest conversion for oil palm plantations: India, the world's largest market for palm oil.


New species threatened by mining dubbed the 'Avatar moth'

(06/19/2012) A new species of moth has been named after one of the world's most popular movie blockbusters: Avatar. Discovered on New Zealand's Denniston Plateau during a biodiversity survey by local NGO Forest & Bird this March, the new moth species is imperiled by plans for a coal mine on the plateau. The name—Avatar moth (Arctesthes avatar)—was chosen by its discoverers from a list of almost 100 entries by the public.


Sarawak tribe calls on German company to walk away from controversial dam

(06/19/2012) Indigenous people from the Malaysian state of Sarawak have sent a letter to the German company, Fichtner GmbH & Co. KG, demanding that the consulting group halt all activities related to the hugely-controversial Baram dam, reports the NGO Bruno Manser Fund. Critics of the dam and it parent project known as the Sarawak Corridor of Renewable Energy (SCORE) initiative, say the hydroelectric dam will displace 20,000 people and flood 40,000 hectares of primary rainforest.


Over 700 people killed defending forest and land rights in past ten years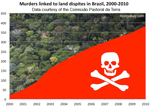 (06/19/2012) On May 24th, 2011, forest activist José Cláudio Ribeiro da Silva and his wife, Maria do Espírito Santo da Silva, were gunned down in an ambush in the Brazilian state of Pará. A longtime activist, José Cláudio Ribeiro da Silva had made a name for himself for openly criticizing illegal logging in the state which is rife with deforestation. The killers even cut off the ears of the da Silvas, a common practice of assassins in Brazil to prove to their employers that they had committed the deed. Less than a year before he was murdered, da Silva warned in a TEDx Talk, "I could get a bullet in my head at any moment...because I denounce the loggers and charcoal producers."


U.S., others commit to restoring 45 million acres of native forests

(06/19/2012) The U.S. Forest Service joined Rwanda, a Brazilian coalition, and a Central American alliance of indigenous groups in a pledge to restore 18 million hectares (45 million acres) of native forests, reports the IUCN, a conservation group.


Scientists give world leaders 'Fs' on climate change, biodiversity, and desertification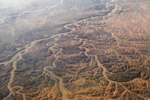 (06/19/2012) It seems world leaders may need to retake environmental studies. As the Rio+20 Summit on Sustainable Development opens, the scientific journal, Nature, has evaluated the progress made on three treaties signed at the Rio Earth Summit in 1992: climate change, biodiversity decline, and desertification. Unfortunately the publication gives progress on all three treaties an 'F', highlighting how little progress has been made on the global environmental crisis.


WWF: biggest villain at Rio+20 is Canada

(06/18/2012) Having sent a delegation to the United Nation's Rio+20 Summit on Sustainable Development, the World Wide Fund for Nature (WWF), the world's biggest conservation group, has recently declared their Heroes and Villains of Rio+20—so far. The NGO has strong words for the negotiating position of the U.S. and the major oil exporting countries (OPEC), but saves its harshest criticisms for Canada.


Extinct toad rediscovered after hiding for 133 years in Sri Lanka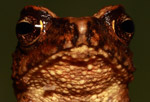 (06/18/2012) A small toad not seen since 1876, and considered by many to be extinct, has been rediscovered in a stream in Sri Lanka. First recorded in 1872, the Kandyan dwarf toad had (Adenomus kandianus) vanished for over a century before being found by scientists during a survey in 2009 in the Peak Wilderness Sanctuary, according to a new paper in Zootaxa.


Experts: ignoring climate change at Rio+20 makes other goals "meaningless"


(06/18/2012) The Climate Change Task Force (CCTF)—made up of 30 climate scientists, other experts and world leaders—warned today that sidelining climate change at the Rio+20 Summit on Sustainable Development threatened progress on the conference's other goals, which includes combating poverty and building economies that value nature. "I am very concerned and worried because the draft final document of the Rio+20 conference does not give proper attention to climate change," says former Russian President Mikhail Gorbachev in a press statement.


Second warmest May yet worldwide

(06/18/2012) Last month was the second warmest May since record-keeping of global temperatures began 132 years ago. Globally, temperatures were 0.66 degrees Celsius (1.19 Fahrenheit) above the 20th Century Average and were only topped by May 2010, according to preliminary findings by the National Oceanic and Atmospheric Administration (NOAA).


Nearly 50 tigers die in India in last six months

(06/18/2012) Since January 1st, 48 Bengal tigers (Panthera tigris tigris) have been found dead in India, which has the world's largest population of tigers. According to India's National Tiger Conservation Authority (NTCA), 19 of those deaths have been confirmed to be at the hands of poachers, but that number could become even higher. In order to combat a surge in tiger poaching, the Indian state of Maharashtra has recently granted legal immunity to any forest ranger who shoots a poacher.


Deforestation-based policy 'no longer tenable' says Indonesian President

(06/17/2012) Indonesia 'has reversed course' from a forest policy that drove deforestation in previous decades and is poised to become a leader in 'sustainable forestry', asserted Indonesian President Susilo Bambang Yudhoyono during a speech on Wednesday at the Center for International Forestry Research (CIFOR) in Bogor.


Indonesia eco-newswrap: 422,000 ha of Indonesia's mangroves converted for oil palm plantations

(06/16/2012) Some 422,000 hectares of mangroves have been converted to oil palm plantations in recent years, a fishery monitoring group said.


Protesters dig canal through Belo Monte dam in Brazil (Photos)

(06/16/2012) In an symbolic protest of the giant Belo Monte Dam, Friday morning some 300 locals dug a channel in an earthen dam that blocks a portion of the Xingu River and serves as the first step of the controversial hydroelectric project, reports Amazon Watch.


WWF: only Brazil can save Rio+20 summit

(06/16/2012) WWF is calling upon Brazil 'to play politics as well as they play football' to ensure the Rio+20 summit produces a meaningful outcome.



Page 1
|
Page 2
|
Page 3
|
Page 4
|
Page 5
|
Page 6
|
Page 7
|
Page 8
|
Page 9
|
Page 10
|
Page 11
|
Page 12
|
Page 13
|
Page 14
|
Page 15
|
Page 16
|
Page 17
|
Page 18
|
Page 19
|
Page 20
|
Page 21
|
Page 22
|
Page 23
|
Page 24
|
Page 25
|
Page 26
|
Page 27
|
Page 28
|
Page 29
|
Page 30
|
Page 31
|
Page 32
|
Page 33
|
Page 34
|
Page 35
|
Page 36
|
Page 37
|
Page 38
|
Page 39
|
Page 40
|
Page 41
|
Page 42
|
Page 43
|
Page 44
|
Page 45
|
Page 46
|
Page 47
|
Page 48
|
Page 49
|
Page 50
|
Page 51
|
Page 52
|
Page 53
|
Page 54
|
Page 55
|
Page 56
|
Page 57
|
Page 58
|
Page 59
|
Page 60
|
Page 61
|
Page 62
|
Page 63
|
Page 64
|
Page 65
|
Page 66
|
Page 67
|
Page 68
|
Page 69
| Page 70 |
Page 71
|
Page 72
|
Page 73
|
Page 74
|
Page 75
|
Page 76
|
Page 77
|
Page 78
|
Page 79
|
Page 80
|
Page 81
|
Page 82
|
Page 83
|
Page 84
|
Page 85
|
Page 86
|
Page 87
|
Page 88
|
Page 89
|
Page 90
|
Page 91
|
Page 92
|
Page 93
|
Page 94
|
Page 95
|
Page 96
|
Page 97
|
Page 98
|
Page 99
|
Page 100
|
Page 101
|
Page 102
|
Page 103
|
Page 104
|
Page 105
|
Page 106
|
Page 107
|
Page 108
|
Page 109
|
Page 110
|
Page 111
|
Page 112
|
Page 113
|
Page 114
|
Page 115
|
Page 116
|
Page 117
|
Page 118
|
Page 119
|
Page 120
|
Page 121
|
Page 122
|
Page 123
|
Page 124
|
Page 125
|
Page 126
|
Page 127
|
Page 128
|
Page 129
|
Page 130
|
Page 131
|
Page 132
|
Page 133
|
Page 134
|
Page 135
|
Page 136
|
Page 137
|
Page 138
|
Page 139
|
Page 140
|
Page 141
|
Page 142
|
Page 143
|
Page 144
|
Page 145
|
Page 146
|
Page 147
|
Page 148
|
Page 149
|
Page 150
|
Page 151
|
Page 152
|
Page 153
|
Page 154
|
Page 155
|
Page 156
|
Page 157
|
Page 158
|
Page 159
|
Page 160
|
Page 161
|
Page 162
|
Page 163
|
Page 164
|
Page 165
|
Page 166
|
Page 167
|
Page 168
|
Page 169
|
Page 170
|
Page 171
|
Page 172
|
Page 173
|
Page 174
|
Page 175
|
Page 176
|
Page 177
|
Page 178
|
Page 179
|
Page 180
|
Page 181
|
Page 182
|
Page 183
|
Page 184
|
Page 185
|
Page 186
|
Page 187
|
Page 188
|
Page 189
|
Page 190
|
Page 191
|
Page 192
|
Page 193
|
Page 194
|
Page 195
|
Page 196
|
Page 197
|
Page 198
|
Page 199
|
Page 200
|
Page 201
|
Page 202
|
Page 203
|
Page 204
|
Page 205
|
Page 206
|
Page 207
|
Page 208
|
Page 209
|
Page 210
|
Page 211
|
Page 212
|
Page 213
|
Page 214
|
Page 215
|
Page 216
|
Page 217