Conservation news
Founded in 1999, Mongabay is a leading provider of environmental science and conservation news.
Climate and culture: abrupt change and rapid response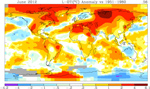 (08/06/2012) As the world experiences record heat, increased drought and fires, unprecedented ice melt and similar extreme weather anomalies decades before expected, climatologists have been forced to reconsider previous climate change projections and research techniques. Less than a decade ago, scientific consensus considered warming of more than 2 C and atmospheric levels of carbon dioxide near 450 parts per million (ppm) as acceptable or "safe". Revised climate science literature and expert opinion now regard safe atmospheric levels of carbon dioxide as below 350 ppm, or less than 1 C rise in average planetary temperature. Many researchers and environmentalists, however, recognize that the present deviation from pre-industrial temperatures of 0.8 C may be unacceptable to prevent runaway climate change and widespread disasters.


Earth's ecosystems still soaking up half of human carbon emissions


(08/06/2012) Even as humans emit ever more carbon dioxide into the atmosphere, Earth's ecosystems are still sequestering about half, according to new research in Nature. The study finds that the planet's oceans, forests, and other vegetation have stepped into overdrive to deal with the influx of carbon emitted from burning fossil fuels, but notes that this doesn't come without a price, including the acidification of the oceans.


Gibson Guitar to pay $300,000 for violating Lacey Act with illegal timber imports from Madagascar

(08/06/2012) Gibson Guitar Company has avoided criminal prosecution under the Lacey Act — a law that aims to curb illegal logging abroad — by settling with the Department of Justice.


Cambodia's largest lowland rainforest spared from new land concessions

(08/06/2012) Four economic land concessions have been cancelled in Cambodia's Prey Lang forest, known as the largest intact lowland forest in Southeast Asia, reports the Phnom Penh Post. The economic land concessions, totaling over 40,000 hectares, would have been used for rubber plantations.


3-D laser mapping shows elephants have big impact on trees

(08/06/2012) Scientists have long known that African elephants (Loxodonta africana) are talented tree-topplers, able to take down even large trees in order to gobble out-of-reach leaves. However the extent of his behavior across a large area has been difficult to quantify. But a new study in Ecology Letters has used a bird's-eye view—with 3-D—of Kruger National Park in South Africa to determine the impact of elephants on trees.


'The lion of the cave:' new predatory, swimming cricket discovered in Venezuela

(08/06/2012) Scientists have discovered what is likely a new species of cricket that is the top predator of its lightless world: a cave in a Venezuelan tepui. The fauna of cave was documented by BBC filmmakers as researchers uncovered not only a large, flesh-eating cricket but a new species of catfish.


Pictures of the day: pangolins saved in Thailand from poachers

(08/06/2012) Earlier this summer, 110 Sunda pangolins (Manis javanica) were rescued by Thai customs officials from poachers in a pickup truck. While the driver of the vehicle escaped, a passenger was arrested, but released after paying a fine of $75,000, reports the NGO FREELAND Foundation.


Extreme heatwaves 50 to 100 times more likely due to climate change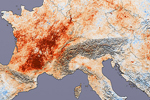 (08/05/2012) A recent rise in deadly, debilitating, and expensive heatwaves was caused by climate change, argues a new statistical analysis published in the Proceedings of the National Academy of Sciences (PNAS). Climatologists found that extreme heatwaves have increased by at least 50 times during the last 30 years. The researchers, including James Hansen of NASA, conclude that climate change is the only explanation for such a statistical jump.


President of Chad sends troops after elephant poachers


(08/03/2012) Following the July 24 massacre of dozens of elephants in southwestern Chad, President Idriss Deby Itno sent helicopters to the Mayo Lemie – Chari Baguiri area to catch the poachers, according to Stephanie Vergniault, president of SOS Elephants, a wildlife NGO. President Deby also gave orders to check all the country's exit points for both the poachers and smuggled ivory. Reputedly, President Deby is personally concerned about elephant poaching and was unhappy to learn of last week's incident.


Pig iron producers sign zero deforestation pledge after Greenpeace campaign

(08/02/2012) Pig iron producers in the Brazilian state of Maranhão today pledged to stop using charcoal produced from Amazon rainforest logging, reports Greenpeace, which had waged a zero deforestation campaign targeting foreign automakers that buy steel from the industry.


Brazil's deforestation rate still on decline in 2012?

(08/02/2012) Deforestation in the Brazilian Amazon fell by more than a fifth for the 12-month period ending July 31, 2012, according to preliminary data released by Brazil's National Institute for Space Research (INPE).


Mangroves should be part of solution to climate change

(08/02/2012) Mangroves are under-appreciated assets in the effort to slow climate change, argues a new Proceedings of the National Academy of Sciences paper which makes a argument for including the coastal ecosystems in carbon credit programs.


Jungles in Antarctica? High CO2 levels contributed to tropical conditions on the icy continent 50M years ago

(08/02/2012) Tropical vegetation grew along the coast of Antarctica 52 million years ago, an indication to dramatic climate shifts linked to elevated carbon dioxide levels in the atmosphere, report scientists in Nature.


Peru considers big changes to its environmental reviews

(08/01/2012) The Peruvian government is looking into making large-scale changes to its Environment Impact Assessments (EIA) after a review found significant problems with the vast majority of past reviews, reports the Inter Press Service. The news comes a few weeks after protests over a proposed gold and copper mine in the Andes left five people dead, including a 17-year-old boy.


'Penis snake' discovered in Brazil is actually a rare species of amphibian

(08/01/2012) A creature discovered by engineers building a dam in the Amazon is a type of caecilian, a limbless amphibian that resembles an earthworm or as some are noting, part of the male anatomy.


U.S. carbon emissions lowest since 1992

(08/01/2012) A shift away from coal and reduced gasoline demand coupled with a mild winter led to an 8 percent drop in U.S. carbon dioxide emissions during the first quarter of 2012, reports the Energy Information Administration. Emissions between January and March 2012 were the lowest since 1992.


Tigers vs. coal in India: when big energy meets vanishing cats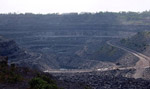 (08/01/2012) Burning coal fuels climate change, causes acid rain, and spreads toxic pollutants into the environment, but now a new Greenpeace report warns that coal may also imperil the world's biggest feline: the tiger. Home to world's largest population of tigers—in this case the Bengal subspecies (Panthera tigris tigris)—India is also the world's third largest coal producer. The country's rapacious pursuit of coal—it has nearly doubled production since 2007—has pushed the industry into tiger territory, threatening to destroy forests and fragment the tiger's already threatened population.


Drought pits farmers against frackers

(08/01/2012) Drought has created a standoff over water supplies in the U.S. Midwest between energy producers and farmers, reports Bloomberg. Natural gas and oil producers have been forced to seek new water sources as they mull calls from farmers and activists to recycle their water, a practice that would make 'fracking' more expensive.


NASA images reveal massive forest die-off from tiny beetle

(07/31/2012) Satellite images highlighted by NASA this week reveal a massive forest die-off in Colorado due to severe pine park beetle infestations.


Forest cover falls 9% in East Africa in 9 years


(07/31/2012) Forest cover in East Africa has dropped by 9.3 percent from 2001-2009, according to a new paper published in the open-access journal PLoS ONE. Looking at 12 countries in the region, the scientists found that, worryingly, forests were particularly hard hit near protected areas. Usually thought of as a region of vast savannas, such as the Serengeti, East Africa is also home to incredibly biodiverse tropical forests, including coastal forests, rich montane forests, and the eastern portion of the Congo Rainforest.


Featured video: see the world from the eyes of a cormorant

(07/31/2012) Scientists have succeeded in capturing amazing footage of the imperial cormorant (Phalacrocorax atriceps) diving 150 feet below the ocean's surface—and it's from the bird's point of view!


Indonews wrap: Indonesia gets mixed reviews on wildlife crime efforts

(07/31/2012) WWF gave Indonesia mixed reviews for combating wildlife crime in its Wildlife Crime Scorecard: Assessing Compliance with and Enforcement of CITES Commitments for Tigers, Rhinos and Elephants. The conservation group said Indonesia is failing to effectively protect endangered tigers and elephants, but is doing a better job with rhinos. India and Nepal rated as the best countries, with green cards for each of the three species. Vietnam, a major source of demand for illegal wildlife products, ranked the worst.


Human rights court favors indigenous tribe over Ecuadorian government in oil battle

(07/31/2012) The Inter-American Court of Human Rights has found in favor of a Kichwa community's right to consultation prior to industrial projects on their land in a ruling that could have implications for many indigenous peoples across the Americas. The court found that the government of Ecuador violated the indigenous people's rights by allowing the Argentine oil company, Compania General de Combustibles (CGC), on their land without proper consultation.


Cute animal pictures of the day: lynx triplets

(07/31/2012) With a massive range, spanning from scattered populations in Western Europe to Eastern Siberia, the Eurasian lynx (Lynx lynx) is a highly successful mid-sized predator. Listed as Least Concern by the IUCN Red List, the wild cat is now being reintroduced into parts of Western Europe where it was hunted to local extinction.


3000 new species of amphibians discovered in 25 years

(07/31/2012) The number of amphibians described by scientists now exceeds 7,000, or roughly 3,000 more than were known just 25 years ago, report researchers in Berkeley.


European Space Agency releases time series showing Amazon deforestation

(07/30/2012) The European Space Agency last week released an animation showing deforestation in the Brazilian Amazon between 1986 and 2010.


Prominent climate skeptic reverses course, says global warming worse than IPCC forecast

(07/30/2012) After starting his own project to study global warming, a once-prominent climate change skeptic and physicist says he now accepts the reality of anthropogenic climate change. "Last year, following an intensive research effort involving a dozen scientists, I concluded that global warming was real and that the prior estimates of the rate of warming were correct. I'm now going a step further: Humans are almost entirely the cause," Richard Muller writes in the New York Times as his team, the Berkeley Earth Project, releases a new paper that finds an even stronger link between greenhouse gas emissions and rising temperatures worldwide than the Intergovernmental Panel on Climate Change (IPCC).


Humpback whales delaying migration due to Antarctic changes

(07/30/2012) Humpback whales in the Antarctic are delaying their migration to feed on krill that are staying later due to reduced extent of sea ice, a possible consequence of climate change, reports a study published in the journal Endangered Species Research.


Healthier economy leads to more 'green' advertising

(07/30/2012) Advertisers run more 'green' ads when the economy is stronger, confirms a new study that looked at 30 years of advertising in National Geographic Magazine.


'National scandal:' foreign companies stripped Papua New Guinea of community-owned forests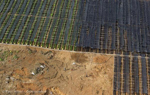 (07/30/2012) Eleven percent of Papua New Guinea's land area has been handed over to foreign corporations and companies lacking community representation, according to a new report by Greenpeace. The land has been granted under controversial government agreements known as Special Agricultural and Business Leases (SABLs), which scientists have long warned has undercut traditional landholding rights in the country and decimated many of Papua New Guinea's biodiverse rainforests. To date, 72 SABLs have been granted—mostly to logging companies—covering an area totaling 5.1 million hectares or the size of Costa Rica.


10 African countries to develop satellite-based deforestation tracking systems with help of Brazil

(07/30/2012) Ten tropical African countries will receive training and support to develop national forest monitoring systems, reports the United Nations. Brazil, which has an advanced deforestation tracking system, will guide the initiative in partnership with the Central Africa Forests Commission (COMIFAC) and the UN Food and Agriculture Organization (FAO).


Interview with the new CEO of The GEF, the world's largest funder of environmental projects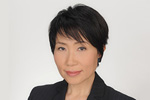 (07/30/2012) The Global Environment Facility or 'GEF' unites 182 government members, in partnership with multiple international institutions, nongovernmental organizations, and the private sector, with the goal of addressing global environmental issues. The following is an interview with Dr. Naoko Ishii of Japan, who was recently elected as the new CEO and Chairperson of the Global Environment Facility, by the unanimous decision of the GEF's governing council.


Guyana rainforests secure trust fund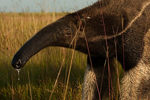 (07/30/2012) The nation of Guyana sports some of South America's most intact and least-imperiled rainforests, and a new $8.5 million trust fund hopes to keep it that way. The Guyanese government has teamed up with Germany and Conservation International (CI) to create a long-term trust fund to manage the country's protected areas system (PAS).


Experts propose measures to save India's Western Ghats


(07/30/2012)


Cute animal picture of the day: spur-winged lapwing chick

(07/30/2012) A baby spur-winged lapwing (Vanellus spinosus) hatched recently at the Wildlife Conservation Society's Bronx Zoo. Spur-winged lapwings are found throughout sub-Saharan Africa, but some populations breed in the Mediterranean. It is named 'spur-winged' for a spur hidden in its wing, which is uses to fight off predators and defend its chicks.


New Malaysian snail named after late conservation mentor

(07/30/2012) Researchers have discovered a new snail, which is so unusual that it has been granted its own genus: Kenyirus. To date, the mysterious forest snail, found in Malaysia's Kenyir Forest, is only known from its unique shell.


Chart: Tropical forest loss between 2000-2005

(07/29/2012) A study published last month in the journal Science came up with new estimates of tropical forest loss between 2000 and 2005. The research — led by Nancy Harris of Winrock International and also involving scientists from Applied GeoSolutions, NASA's Jet Propulsion Laboratory and the University of Maryland — was based on analysis of remote sensing data calibrated with field studies.


APP's new 'sustainability roadmap' won't spare unprotected tiger habitat in Sumatra

(07/27/2012) Asia Pulp & Paper's new sustainability commitment represents a scaling back of earlier environmental pledges and does not offer new protection for natural forests in Sumatra, alleges a new report from Eyes on the Forest, a coalition of green groups based in Riau, Sumatra.


First pictures of newly discovered monkey in China published

(07/27/2012) Researchers have published the first evidence that a recently discovered monkey ranges into China, releasing pictures of the Rhinopithecus strykeri snub-nosed monkey in its natural habitat in Yunnan province. The photos are published in the current issue of the American Journal of Primatology.


Scientists discover 'Grand Canyon' of Antarctica buried deep in ice

(07/27/2012) British researchers have discovered a one mile deep rift valley hidden beneath the icy surface of West Antarctica, according to research published this week in Nature. The canyon may be hastening ice loss in the region.


Dozens of elephants massacred in Chad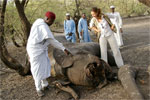 (07/26/2012) Poachers killed at least 30 elephants in southwestern Chad during the early hours of Tuesday, July 24. During the night, Stephanie Vergniault, president of the organization SOS Elephants, described on her Facebook page how a group of armed horsemen chased a herd of elephants with "war weapons near the SOS Elephants camp in the Chari Baguirmi area. After daybreak, the SOS Elephants team counted 28 carcasses, most with missing tusks. The exact number of carcasses with missing tusks is unclear because the team was afraid to stay and investigate further due to the presence of the poachers hiding on the other side of the Chari River.


Brazil decree opens tribal lands to mining, dams in 'national interest'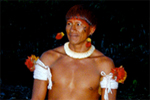 (07/26/2012) A directive signed Monday by Brazil's Solicitor-General could hamper the efforts of indigenous tribes to win government recognition of their traditional lands, reports Survival International, a human rights group focused on native peoples. The directive 'opens up all indigenous areas to mineral, dams, roads, military bases and other developments of 'national interest' without the need to consult with or address concerns of indigenous peoples', according to an expert familiar with the directive.


Cute animal picture of the day: African penguin chick

(07/26/2012) Found along the coast of southern Africa, the African penguin (Spheniscus demersus) is listed as Endangered by the IUCN Red List largely due to overfishing, which is decreasing the penguins' prey species, and oil pollution. Two oil spills in the last ten years have oiled over 30,000 African penguins.


Gang raids remote national park in the Democratic Republic of the Congo

(07/26/2012) Mai mai rebels, likely linked to poachers, raided the headquarters of the remote Upemba National Park last weekend, reports the Frankfurt Zoological Society (FZS) which is working to rehabilitate the park in the Democratic Republic of the Congo (DRC). Fortunately, no one was injured in the raid, but equipment was stolen. The raid comes only a few weeks after a different group of rebels murdered seven people and shot dead 13 captive okapis at the Okapi Wildlife Reserve.


Indigenous tribes hold 3 engineers hostage over Belo Monte dam

(07/26/2012) Three engineers are being held hostage by the Juruna and Arara indigenous tribes as tensions rise over the on-going construction of the Belo Monte dam in Brazil, reports the Indigenous rights NGO Amazon Watch. The company building the dam, Norte Energia, has confirmed that three of its employees were being held against their will. Tribal groups in the region say the massive dam will upend their way of life, and that construction is already making travel along the Xingu river difficult.


165,000 sq km of Colombian rainforest mapped in stunning detail using lasers, satellites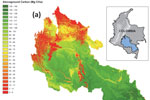 (07/25/2012) Scientists have created high-resolution carbon maps for 165,000 square kilometers (64,000 square miles) of forest across roughly 40 percent of the Colombian Amazon, greatly boosting the ability of the South American nation to measure emissions from deforestation and forest degradation, reports the Carnegie Institution for Science at Stanford University, which led the effort.


Campaign cuts Norway's palm oil consumption 64%

(07/25/2012) A campaign run by environmental activists has helped lead to a 87 percent reduction in palm oil use by eight major food companies in Norway, reports Rainforest Foundation Norway, which led the effort.


Camera traps discover new populations of nearly extinct chinchillas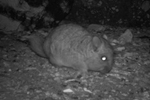 (07/25/2012) The short-tailed chinchilla (Chinchilla chinchilla) once inhabited a range including the mountainous regions of Argentina, Bolivia, Chile and Peru, but today the species survives in only a handful of areas in northern Chile and Argentina. Worse still, evidence of the Argentinean populations are restricted to remains discovered in the droppings of their natural predators. But, since 2011, Pablo Valladares from the University of Tarapaca in conjunction with the National Forestry Corporation of Chile (CONAF) has been searching Tres Cruces National Park for previously undocumented populations, and it has finally paid off: Valladares and colleagues discovered two new colonies with remote camera traps.


Half of tropical forest parks losing biodiversity


(07/25/2012) Governments have set up protected areas, in part, to act as reservoirs for our Earth's stunning biodiversity; no where is this more true than in the world's tropical forests, which contain around half of our planet's species. However a new study in Nature finds that wildlife in many of the world's rainforest parks remains imperiled by human pressures both inside and outside the reserves, threatening to undercut global conservation efforts. Looking at a representative 60 protected areas across 36 tropical nations, the scientists found that about half the parks suffered an "erosion of biodiversity" over the last 20-30 years.


Conservationists pledge to double number of tiny buffalo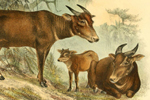 (07/25/2012) Ten thousand mighty tamaraw buffalo (Bubalus mindorensis) once grazed the mountain slopes of Mindoro Island in the Philippines. However, these dwarf buffalo are now classified as Critically Endangered on the IUCN Red List, with fewer than 300 individuals remaining on the small island to which they are wholly endemic. Yet hope remains for the tamaraw: an enormous effort has been mounted to revive this iconic species and to protect its unique island habitat.



Page 1
|
Page 2
|
Page 3
|
Page 4
|
Page 5
|
Page 6
|
Page 7
|
Page 8
|
Page 9
|
Page 10
|
Page 11
|
Page 12
|
Page 13
|
Page 14
|
Page 15
|
Page 16
|
Page 17
|
Page 18
|
Page 19
|
Page 20
|
Page 21
|
Page 22
|
Page 23
|
Page 24
|
Page 25
|
Page 26
|
Page 27
|
Page 28
|
Page 29
|
Page 30
|
Page 31
|
Page 32
|
Page 33
|
Page 34
|
Page 35
|
Page 36
|
Page 37
|
Page 38
|
Page 39
|
Page 40
|
Page 41
|
Page 42
|
Page 43
|
Page 44
|
Page 45
|
Page 46
|
Page 47
|
Page 48
|
Page 49
|
Page 50
|
Page 51
|
Page 52
|
Page 53
|
Page 54
|
Page 55
|
Page 56
|
Page 57
|
Page 58
|
Page 59
|
Page 60
|
Page 61
|
Page 62
|
Page 63
|
Page 64
|
Page 65
|
Page 66
| Page 67 |
Page 68
|
Page 69
|
Page 70
|
Page 71
|
Page 72
|
Page 73
|
Page 74
|
Page 75
|
Page 76
|
Page 77
|
Page 78
|
Page 79
|
Page 80
|
Page 81
|
Page 82
|
Page 83
|
Page 84
|
Page 85
|
Page 86
|
Page 87
|
Page 88
|
Page 89
|
Page 90
|
Page 91
|
Page 92
|
Page 93
|
Page 94
|
Page 95
|
Page 96
|
Page 97
|
Page 98
|
Page 99
|
Page 100
|
Page 101
|
Page 102
|
Page 103
|
Page 104
|
Page 105
|
Page 106
|
Page 107
|
Page 108
|
Page 109
|
Page 110
|
Page 111
|
Page 112
|
Page 113
|
Page 114
|
Page 115
|
Page 116
|
Page 117
|
Page 118
|
Page 119
|
Page 120
|
Page 121
|
Page 122
|
Page 123
|
Page 124
|
Page 125
|
Page 126
|
Page 127
|
Page 128
|
Page 129
|
Page 130
|
Page 131
|
Page 132
|
Page 133
|
Page 134
|
Page 135
|
Page 136
|
Page 137
|
Page 138
|
Page 139
|
Page 140
|
Page 141
|
Page 142
|
Page 143
|
Page 144
|
Page 145
|
Page 146
|
Page 147
|
Page 148
|
Page 149
|
Page 150
|
Page 151
|
Page 152
|
Page 153
|
Page 154
|
Page 155
|
Page 156
|
Page 157
|
Page 158
|
Page 159
|
Page 160
|
Page 161
|
Page 162
|
Page 163
|
Page 164
|
Page 165
|
Page 166
|
Page 167
|
Page 168
|
Page 169
|
Page 170
|
Page 171
|
Page 172
|
Page 173
|
Page 174
|
Page 175
|
Page 176
|
Page 177
|
Page 178
|
Page 179
|
Page 180
|
Page 181
|
Page 182
|
Page 183
|
Page 184
|
Page 185
|
Page 186
|
Page 187
|
Page 188
|
Page 189
|
Page 190
|
Page 191
|
Page 192
|
Page 193
|
Page 194
|
Page 195
|
Page 196
|
Page 197
|
Page 198
|
Page 199
|
Page 200
|
Page 201
|
Page 202
|
Page 203
|
Page 204
|
Page 205
|
Page 206
|
Page 207
|
Page 208
|
Page 209
|
Page 210
|
Page 211
|
Page 212
|
Page 213
|
Page 214
|
Page 215
|
Page 216
|
Page 217