Conservation news
Founded in 1999, Mongabay is a leading provider of environmental science and conservation news.
U.S. govt has role to play in stopping commodity-driven deforestation

(06/07/2013) The U.S. government could play a key role in breaking the link between commodity production and greenhouse gas emissions associated with tropical deforestation, argues a new report released by seven environmental groups.


Indonesian President visits Greenpeace ship 3 years after it was deported

(06/07/2013) Indonesian President Susilo Bambang Yudhoyono met with Greenpeace International Executive Director Kumi Naidoo aboard the activist group's ship, the Rainbow Warrior, today in Jakarta to discuss Indonesia's environmental issues. The meeting took place 31 months after the Rainbow Warrior was barred from Indonesian waters under pressure from interests in the forestry sector.


Monster shark sparks talk of overfishing

(06/06/2013) A giant mako shark caught by a sports-fisherman Monday in California has spurred a conversation about declining shark populations worldwide, reports the Associated Press.


Saving one of Africa's most stunning parks through biomass briquettes and fuel-efficient stoves


(06/06/2013) When Rebecca Goldstone and Michael Stern first arrived in Uganda's Kibale National Park in 2000 to study monkeys, little did they know then that they would stay on to kick-start an innovative organization, The New Nature Foundation, connecting locals to the park through videos and visits. Nor did they know they would soon tackle the biggest threat to Kibale: deforestation for cooking fuel wood. Since 2006, the couple's organization has implemented a hugely-successful program that provides biomass briquettes for environmentally-friendly fuel for locals, cutting down on the need for forest destruction.


Controversial palm oil project in Cameroon rainforest to resume

(06/06/2013) The Cameroonian government has lifted the suspension on controversial palm oil project in the northwestern part of the Central African nation, reports the AFP.


Southern U.S. logging soars to meet foreign biofuel demand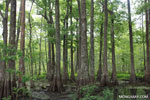 (06/06/2013) In order to meet the European Union's goal of 20% renewables by 2020, some European utility companies are moving away from coal and replacing it with wood pellet fuel. The idea is simple: trees will regrow and recapture the carbon released in the burning of wood pellets, making the process supposedly carbon-neutral. But just like other simple ideas, it misses out important details that can turn it on its head.


Scientist: Australia taking 'calculated actions' to push Leadbeater's possum to extinction


(06/06/2013) Australia's leading scientific expert on the endangered Leadbeater's possum has publicly lambasted the Victorian state government, claiming it is the first ever domestic administration to take "calculated actions" that it knew could wipe out a threatened species. In a letter published in the respected journal Science, Prof David Lindenmayer, of the Australian National University, states that "government-sanctioned legal logging of the reserve system will significantly increase the chance of extinction of Leadbeater's possum."


Brazil's GHG emissions fall 39% since 2005, now 10% below 1990 levels

(06/06/2013) Brazil's greenhouse-gas emissions dropped 39 percent between 2005 and 2010, largely due to a reduction in deforestation, reports an inventory released yesterday by the Brazilian government.


Brazil touts progress in reducing deforestation, but fails to note recent jump in clearing

(06/05/2013) Today in a press release for the U.N.'s World Environment Day, the Brazilian government highlighted a sharp drop in deforestation since 2012. The trouble is, the South American superpower failed to acknowledge what appears to be a sharp rise in Amazon forest loss since last year, reports Greenpeace.


Saving the Tenkile: an expedition to protect one of the most endangered animals you've never heard of


(06/05/2013) The tenkile, or the Scott's tree kangaroo (Dendrolagus scottae) could be a cross between a koala bear and a puppy. With it's fuzzy dark fur, long tail and snout, and tiny ears, it's difficult to imagine a more adorable animal. It's also difficult to imagine that the tenkile is one of the most endangered species on Earth: only an estimated 300 remain. According to the Tenkile Conservation Alliance (TCA), the tenkile's trouble stems from a sharp increase of human settlements in the Torricelli mountain range. Once relatively isolated, the tenkile now struggles to avoid hunters and towns while still having sufficient range to live in.


African militias trading elephant ivory for weapons


(06/05/2013) The Lord's Resistance Army (LRA) is using lucrative elephant poaching for ivory to fund its activities, according to a report published on Tuesday. Eyewitness accounts from park rangers, Lord's Resistance Army (LRA) escapees and recent senior defectors report that the fugitive warlord Joseph Kony, who is wanted by the international criminal court for war crimes and crimes against humanity, ordered African forest elephants to be killed in Garamba national park in the Democratic Republic of Congo (DRC) and the tusks sent to him.


Difference within common species may predict the presence of rare animals


(06/05/2013) When deciding whether or not to clear a patch of rainforest land for development, scientists are often called in to quantify how many different species exist there. But determining the number of rare and threatened species living in a section of jungle isn't easy. If they are very rare, the individual members of the species will be hard to find; if the area being surveyed is along a steep slope it may be difficult to access the area; if there are lots of species to identify, you might need to hire a dream team of biologists—each specialized within a different area of biodiversity—and that can get expensive. However a new study in the Proceedings of the Royal Society Journal by an international group of scientists suggests a more cost-effective and efficient way to rapidly assess local biodiversity.


Palm oil expansion endangering rare frogs in Malaysia

(06/04/2013) Expansion of the palm oil industry in Malaysia is destroying key habitat for endangered frogs, putting them at greater risk, finds a new study published in the journal Conservation Biology.


Loris champion: conserving the world's most surprising primate family


(06/04/2013) Before Anna Nekaris began championing the cause of the world's lorises, little was known about this cryptic family of large-eyed, nocturnal, insect-eating, venomous primates. Nekaris, with Oxford Brookes University and founder of the Little Fireface project, has been instrumental in documenting rarely-seen loris behavior, establishing conservation programs, and identifying new species of these hugely-imperiled Asian primates.


Monitor lizards vanishing to international trade in pets and skins


(06/04/2013) The world's monitor lizards remind us that the world was once ruled by reptiles: this genus (Varanus) includes the world's biggest lizards, such as the stunning Komodo dragon and many other island kings. A large number beautifully-colored and patterned, these lizards are known for their intelligence and their apex role in many island food chains. However, a new study finds that the world's monitors, especially those in Southeast Asia, are vanishing due to the international pet trade and for their skins, which are turned into handbags and straps for watches. Meanwhile the rapid destruction of their rainforest homes is exacerbating the situation.


Chewbacca bat, beetle with explosive farts among oddities spotted on Mozambique expedition


(06/04/2013) The 'Chewbaka' bat, a cave-dwelling frog, and a diminutive elephant shrew were among hundreds of species documented during a one-month survey of a park that was ravaged during Mozambique's 17-year civil war. The findings suggest that biodiversity in Gorongosa National Park in Central Mozambique is well on the road towards recovery, opening a new chapter for the 4,000-square-kilometer protected area.


Canadian province cancels tar sands pipeline due to environmental impact

(06/04/2013) Efforts to expand production from the Alberta tar sands suffered a significant setback on Friday when the provincial government of British Columbia rejected a pipeline project because of environmental shortcomings. In a strongly worded statement, the government of the province said it was not satisfied with the pipeline company's oil spill response plans.


Manta ray tourism worth 28 times more than killing them for Traditional Chinese Medicine

(06/03/2013) A new study in the open access journal PLoS ONE estimates that manta rays are worth $140 million a year in tourism across 23 countries, significantly outweighing the worth of manta ray gill plates, which have become the newest craze in Traditional Chinese Medicine.


Mining in Indonesia taking a heavy social, environmental toll


(06/03/2013) In a patch of rainforest in northern Sumatra, a 28-year-old in jeans and tall rubber boots snubs out his cigarette and pulls a headlamp over his short black hair. Standing under a tarp, he flicks the light on and leans over the entrance of a narrow shaft lined with wooden planks that he and other miners cut from trees that once stood here. He gives a sharp tug on a rope that dangles 100 meters, plateauing in sections, and slides down. For hours, the man, Sarial, will use a pick to scrape away and bag rocks that are hauled to the surface by another miner, using a wooden wheel.


Scientists describe over 100 new beetles from New Guinea


(06/03/2013) In a single paper, a team of researchers have succinctly described 101 new species of weevils from New Guinea, more than doubling the known species in the beetle genus, Trigonopterus. Since describing new species is hugely laborious and time-intensive, the researchers turned to a new method of species description known as 'turbo-taxonomy,' which employs a mix of DNA-sequencing and taxonomic expertise to describe species more rapidly.


Vanishing species makes astounding comeback under combined action of local government and conservationists

(06/03/2013) The reemergence of the endangered Huemul deer (Hippocamelus bisulcus) marks a momentous achievement by local governments and conservationists worldwide. From the brink of extinction—with populations decimated to one percent of what they previously were—the Huemul populations have not only stabilized but are steadily increasing, according to a new study in Oryx.


The comeback kids: the role of zoos in saving species from oblivion (photos)


(06/03/2013) While many people may view zoos first and foremost as attractions, these institutions have a long history of supporting and instigating conservation work, including saving species from extinction that have vanished from their wild habitat. But such efforts require not just dedication and patience, but herculean organizational efforts. Enter, the World Association of Zoos and Aquariums (WAZA), which works with zoos and aquariums to set up conservation programs and track endangered species in captivity.


Rainforests will survive extreme global warming, argues study


(06/02/2013) Rainforests in South America have endured three previous extreme global warming events in the past, suggesting they will survive a projected 2-6 degree rise in temperatures over the coming century, reports a study published in the Annual Review of Earth and Planetary Science. The research, published by Carlos Jaramillo and Andrés Cárdenas of the Smithsonian Tropical Research Institute (STRI) in Panama, reviewed some 3,800 published estimates of temperature over the past 120 million years and compared them to the existence of tropical plants in the fossil record.


Data from NASA's Landsat 8 now freely available


(06/02/2013) Data from NAA's Landsat 8 is now freely available, enabling researchers and the general public to access images captured by the satellite within twelve hours of reception. Landsat 8 launched this February and has been capturing images since April. The satellite orbits Earth every 99 minutes and captures images of every point on the planet every 16 days, beaming 400 high resolution images to ground stations every 24 hours.


Loss of big fruit-eating birds impacting trees in endangered rainforests

(05/31/2013) The extinction of large, fruit-eating birds in fragments of Brazil's Atlantic rainforest has caused palm trees to produce smaller seeds over the past century, impacting forest ecology, finds a study published in the journal Science.


Higher CO2 levels cause 'greening' from fertilization effect

(05/31/2013) Rising atmospheric carbon dioxide levels has triggered 'greening' in arid regions around the world due to a fertilization effect that has increased plant growth, reports a new study published in Geophysical Research Letters.


Indonesia's first REDD project finally approved

(05/30/2013) Rimba Raya, the world's largest REDD+ project, has finally been approved by the Indonesian government and verified under the Verified Carbon Standard (VCS), a leading certification standard for carbon credits.


Indigenous carbon conservation project gets verification, will start generating credits

(05/30/2013) An effort by an Amazonian tribe to protect their rainforest home against encroachment and illegal logging has finally been validated and verified under a leading carbon accounting standard, enabling it to begin selling carbon credits.


Market for REDD+ carbon credits declines 8% in 2012

(05/30/2013) The market for carbon credits generated from projects that reduce deforestation and forest degradation — a climate change mitigation approach known as REDD+ — dipped eight percent in 2012 according to an annual assessment of the global voluntary carbon market.


Millennium Development Goals falling short on environmental ambitions

(05/30/2013) This week in New York City, the 27 members of the high-level panel of eminent persons appointed by the U.N. Secretary General will deliver a report providing recommendations on the post-2015 development agenda. This is a critical opportunity to address the inadequacies of the Millennium Development Goals (MDGs) and to chart a new course for sustainable development.


Earth likely to warm between 2 and 6 degrees Celsius this century

(05/30/2013) A new study by Australian scientists projects that the world will likely warm between 2 and 6 degrees Celsius (3.6 to 10.8 degrees Fahrenheit) from pre-industrial levels by 2100. The study published in Nature Climate Change finds that exceeding the 2-degree threshold is very likely under business-as-usual emissions scenarios even as scientists have long warned that passing the 2-degree mark would lead to catastrophic climate change.


Saving Gorongosa: E.O. Wilson on protecting a biodiversity hotspot in Mozambique


(05/30/2013) If you fly over the Great African Rift Valley from its northernmost point in Ethiopia, over the great national parks of Kenya and Tanzania, and follow it south to the very end, you will arrive at Gorongosa National Park in central Mozambique. Plateaus on the eastern and western sides of the park flank the lush valley in the center. Dramatic limestone cliffs, unexplored caves, wetlands, vast grasslands, rivers, lakes, and a patchwork of savanna and forest contribute to the incredible diversity of this park. What makes this place truly unique, however, is Mount Gorongosa—a towering massif that overlooks the valley below.


Connecting kids through elephants: innovative zoo program links children in the UK and India


(05/30/2013) You may think children in urban, northern UK have little in common with those in rural Assam, India, but educational connections are possible you just have to know where to look. In this case, an innovative education initiative at Chester Zoo has employed its five ton stars—the Asian elephants—to teach British children about life in faraway India.


Indonesian official arrested for running $150m illegal logging ring

(05/30/2013) A former police officer has been arrested in Indonesia for orchestrating a $150 million illegal logging ring in Indonesian New Guinea.


Bulk of Ghana timber exports may be illegal

(05/30/2013) The bulk of timber produced from logging operations in Ghana fails to meet criteria set for import into the E.U. claims a new report from Global Witness.


Kenya getting tough on poachers, set to increase fines and jail time

(05/29/2013) The Kenyan parliament has approved emergency measures to tackle the on-going poaching crisis: last week Kenyan MPs approved legislation that should lead to higher penalties for paochers. The emergency measure passed just as Kenya Wildlife Service's (KWS) is pursuing a gang of poachers that slaughtered four rhinos over the weekend. Both rhinos and elephants have suffered heavily as poaching has escalated in Kenya and beyond.


Featured video: a glimpse into the life of Cambodia's Asian elephant

(05/29/2013) The Cambodian Government's Forestry Administration has recently teamed up with the Wildlife Conservation Society (WCS) in order to peer into the daily lives of the country's Asian Elephants (Elephas maximus). Through the use of camera traps, the organizations caught an intimate glimpse of the regular, day-to-day behavior of these animals.


Whales teach each other new feeding behavior


(05/29/2013) Humpback whales (Megaptera novaeangliae), popularly known for their majestic and alluring underwater mating songs and acrobatic breaches, have shown that they can adapt to changing prey variability by passing on new hunting techniques to each other. According to new findings in the journal Science, a team of researchers have revealed the cultural spread of new hunting techniques through a population of humpback whales over the span of 27 years.


Two new arachnids discovered in Brazilian caves (photos)

(05/29/2013) Scientists have discovered two new species of short-tailed whipscorpions (in the order Schizomida) in limestone caves in Brazil, according to a new paper published in PLoS ONE. The new species—dubbed Rowlandius ubajara and Rowlandius potiguara—add new knowledge to a group of arachnids that is little known in South America outside of the Amazon.


Local economy ruined by pesticide pollution in the Caribbean


(05/29/2013) On 15 April more than 100 fishermen demonstrated in the streets of Fort de France, the main town on Martinique, in the French West Indies. In January they barricaded the port until the government in Paris allocated €2m ($2.6m) in aid, which they are still waiting for. The contamination caused by chlordecone, a persistent organochlorine pesticide, means their spiny lobsters are no longer fit for human consumption. The people of neighboring Guadeloupe are increasingly angry for the same reason. After polluting the soil, the chemical is wreaking havoc out at sea, an environmental disaster that now threatens the whole economy.


Indigenous sacred sites now qualify as protected areas in Colombia


(05/28/2013) The first indigenous sacred site set aside under a new category of protected area in Colombia has been established in the northeastern part of the South American country. The development is significant because it could spur other indigenous sacred sites in Colombia to be granted protected status.


Scientists discover high mercury levels in Amazon residents, gold-mining to blame


(05/28/2013) The Madre de Dios region in Peru is recognized for its lush Amazon rainforests, meandering rivers and rich wildlife. But the region is also known for its artisanal gold mining, which employs the use of a harmful neurotoxin. Mercury is burned to extract the pure gold from metal and ore producing dangerous air-borne vapors that ultimately settle in nearby rivers. 'Mercury in all forms is a potent neurotoxin affecting the brain, central nervous system and major organs,'Luis Fernandez, an ecologist and research associate at the Carnegie Institution's Department of Global Ecology, told mongabay.com. 'At extremely high exposure levels, mercury has been documented to cause paralysis, insanity, coma and death.'


Featured video: giant anteater wallowing and scratching like a dog

(05/28/2013) Scientists have recently taken rare and incredible footage of a giant anteater with a camera trap in the Barba Azul Nature Reserve of Bolivia. This footage captures a giant anteater wallowing in a pit of mud. The animal lies down, rolling around and scratching itself, for a period of, what seems to be, over a minute.


U.S. company's open pit gold mine in UNESCO reserve in Mexico raises concerns


(05/28/2013) Sierra la Laguna is a unique ecosystem reserve spanning more than 100,000 hectares in the southern tip of the California peninsula. It is one of the best-preserved natural areas in Mexico and home to about 100 traditional farmer families as well as multiple endemic animal and plant species. But there is one more thing that makes the region unique: approximately 2 million ounces of gold reserves underground worth $2.8 billion at current gold prices.


Snowy tigers and giant owls: conservation against the odds in Russia's Far East


(05/28/2013) The Russian Far East is one of the wildest places on Earth: where giant tigers roam snow-covered forests and the world's biggest owls stalk frozen rivers. Bordering northern China and North Korea, the forests of Primorye are known for the diversity of habitats, including coastal forests along the Sea of Japan, vast coniferous forests in the Sikhote-Alin mountains, and even steppe. These diverse ecosystems also makes the forests a hotspot for endangered species, including Amur tigers (Panthera tigris altaica), Blakiston's fish owls (Bubo blakistoni), and one of the world's rarest big cats, Amur leopards (Panthera pardus orientalis), which number only 30-50 animals.


Water crisis widening: 4.5 billion people live near 'impaired water sources'

(05/28/2013) The majority of the 9 billion people on Earth will live with severe pressure on fresh water within the space of two generations as climate change, pollution and over-use of resources take their toll, 500 scientists have warned.


Turning up the temperature might save frogs' lives


(05/28/2013) Over the past 30 years, amphibians worldwide have been infected with a lethal skin disease known as the amphibian chytrid fungus (Batrachochytrium dendrobatidis). "The disease can cause rapid mortality, with infected frogs of susceptible species dying within weeks of infection in the laboratory." Jodi Rowley, a herpetologist with the Australian Museum told mongabay.com. "This disease has now been associated with declines and extinctions in hundreds of species of amphibians worldwide, and is a serious threat to global amphibian biodiversity."


Over 500 scientists warn we 'are causing alarming levels of harm to our planet'

(05/27/2013) A new consensus statement by 520 scientists from around the world warns that global environmental harm is putting at risk the happiness and well-being of this and future generations.


Plants re-grow after five centuries under the ice

(05/27/2013) While monitoring the retreat of the Teardrop Glacier in the Canadian Arctic, scientists have found that recently unfrozen plants, some of which had been under ice since the reign of Henry VIII, were capable of new growth.


Indonesia's largest coal plant will be built despite protests, minister says

(05/26/2013) Indonesia will go ahead with construction of what is set to be its largest coal-fired power plant in Batang, Central Java next year, a senior government official has said, downplaying opposition from environmental groups and the local community. Developers have struggled to acquire the approximately 200 hectares of land needed for the planned PLTU Batang plant, which would have a 2000 megawatt (MW) capacity. Residents of five villages have protested the project, with some refusing to release their land on fears of potential environmental damage to the area. Environmental groups also oppose the plant, saying it overlaps with a marine protected area and runs counter to President Susilo Bambang Yudhoyono's commitment to reduce carbon emissions.



Page 1
|
Page 2
|
Page 3
|
Page 4
|
Page 5
|
Page 6
|
Page 7
|
Page 8
|
Page 9
|
Page 10
|
Page 11
|
Page 12
|
Page 13
|
Page 14
|
Page 15
|
Page 16
|
Page 17
|
Page 18
|
Page 19
|
Page 20
|
Page 21
|
Page 22
|
Page 23
|
Page 24
|
Page 25
|
Page 26
|
Page 27
|
Page 28
|
Page 29
|
Page 30
|
Page 31
|
Page 32
|
Page 33
|
Page 34
|
Page 35
|
Page 36
|
Page 37
|
Page 38
|
Page 39
|
Page 40
|
Page 41
|
Page 42
|
Page 43
|
Page 44
|
Page 45
|
Page 46
|
Page 47
| Page 48 |
Page 49
|
Page 50
|
Page 51
|
Page 52
|
Page 53
|
Page 54
|
Page 55
|
Page 56
|
Page 57
|
Page 58
|
Page 59
|
Page 60
|
Page 61
|
Page 62
|
Page 63
|
Page 64
|
Page 65
|
Page 66
|
Page 67
|
Page 68
|
Page 69
|
Page 70
|
Page 71
|
Page 72
|
Page 73
|
Page 74
|
Page 75
|
Page 76
|
Page 77
|
Page 78
|
Page 79
|
Page 80
|
Page 81
|
Page 82
|
Page 83
|
Page 84
|
Page 85
|
Page 86
|
Page 87
|
Page 88
|
Page 89
|
Page 90
|
Page 91
|
Page 92
|
Page 93
|
Page 94
|
Page 95
|
Page 96
|
Page 97
|
Page 98
|
Page 99
|
Page 100
|
Page 101
|
Page 102
|
Page 103
|
Page 104
|
Page 105
|
Page 106
|
Page 107
|
Page 108
|
Page 109
|
Page 110
|
Page 111
|
Page 112
|
Page 113
|
Page 114
|
Page 115
|
Page 116
|
Page 117
|
Page 118
|
Page 119
|
Page 120
|
Page 121
|
Page 122
|
Page 123
|
Page 124
|
Page 125
|
Page 126
|
Page 127
|
Page 128
|
Page 129
|
Page 130
|
Page 131
|
Page 132
|
Page 133
|
Page 134
|
Page 135
|
Page 136
|
Page 137
|
Page 138
|
Page 139
|
Page 140
|
Page 141
|
Page 142
|
Page 143
|
Page 144
|
Page 145
|
Page 146
|
Page 147
|
Page 148
|
Page 149
|
Page 150
|
Page 151
|
Page 152
|
Page 153
|
Page 154
|
Page 155
|
Page 156
|
Page 157
|
Page 158
|
Page 159
|
Page 160
|
Page 161
|
Page 162
|
Page 163
|
Page 164
|
Page 165
|
Page 166
|
Page 167
|
Page 168
|
Page 169
|
Page 170
|
Page 171
|
Page 172
|
Page 173
|
Page 174
|
Page 175
|
Page 176
|
Page 177
|
Page 178
|
Page 179
|
Page 180
|
Page 181
|
Page 182
|
Page 183
|
Page 184
|
Page 185
|
Page 186
|
Page 187
|
Page 188
|
Page 189
|
Page 190
|
Page 191
|
Page 192
|
Page 193
|
Page 194
|
Page 195
|
Page 196
|
Page 197
|
Page 198
|
Page 199
|
Page 200
|
Page 201
|
Page 202
|
Page 203
|
Page 204
|
Page 205
|
Page 206
|
Page 207
|
Page 208
|
Page 209
|
Page 210
|
Page 211
|
Page 212
|
Page 213
|
Page 214
|
Page 215
|
Page 216
|
Page 217
|
Page 218
|
Page 219