Conservation news
Founded in 1999, Mongabay is a leading provider of environmental science and conservation news.
Giant panda population rises by nearly 17 percent
(03/02/2015) One of the most iconic animals on the planet got good news this week. The world's giant panda population has risen by 268 individuals over the last decade, hitting a total of 1,864 animals, according to China's fourth decadal survey. This represents a total rise of 16.8 percent.


Weak sustainability policy presents financial risk for Malaysian palm oil giant, says report

(02/27/2015) Malaysian palm oil producer Kuala Lumpur Kepong's failure to adopt a robust zero deforestation policy puts its financial performance at risk, asserts a new analysis published by Chain Reaction Research, a project involving several environmental consultancies.


Biofuels are bad news for forests, climate, food security, says report


(02/27/2015) A new report from the World Resources Institute finds that dedicating land to the production of biofuels, a form of renewable energy made from plants, may undermine efforts to achieve a sustainable food future, combat climate change, and protect forests.


Reports slam Malaysian timber companies, urge reforms in forest management


(02/27/2015) Two international NGOs have called out Malaysia in recent months over the country's widespread illegal logging. Malaysia has been accused of not doing enough to protect its diminishing forests and thwart the illicit timber trade, particularly in Sarawak, the site of the country's worst deforestation. Lax oversight, endemic corruption and limited transparency have allowed for Malaysia's forests to be plundered by both the government and the private sector.


Researchers propose improvements for Peru's protected areas


(02/26/2015) In a study published recently in PLOS ONE, researchers examined Peru's network of protected areas. They found that many of these don't exist in the areas most important for preserving the country's biodiversity and addressing its threats, and suggest alternatives to make the system more effective.


China bans carved ivory imports

(02/26/2015) China has established a one-year ban on imports of carved African elephant ivory.


Jokowi's environmental commitments in Indonesia


(02/26/2015) Last fall Indonesia elected its first president with no ties to the established political order or the military. Joko Widodo's election was widely heralded by reformers who hoped the politician's capable management in his stints as mayor of the town of Solo and metropolis of Jakarta could transform Indonesia's chronically underperforming bureaucracy, potentially ushering in a new era of improved human rights, better environmental stewardship, reduced corruption, and healthier economic growth.


One of Brazil's rarest primates still holds out in single patch of rainforest


(02/26/2015) For many years, particularly after renowned naturalist Philip Hershkovitz of the Field Museum in Chicago published his valuable taxonomy of Neotropical Primates, Saimiri vanzolinii was considered to be a mere subspecies of the larger Bolivian squirrel monkey (Saimiri boliviensis). Today, it has the distinction of being one of the most range-restricted primates in all of the Neotropics.


Photos: Amur leopard population hits at least 65


(02/26/2015) Most of the world's big predators are in decline, but there are some happy stories out there. This week, WWF announced that the Amur leopard population has grown to a total of 65-69 cats. This represents a more than doubling of the population in eight years. Still, the Critically Endangered subspecies remains perilously close to extinction.


To keep big cats out, use a cat door


(02/26/2015) As a hunter searches for prey, heat radiates off the sun stroked horizon distorting the landscape. At the snap of a twig and a rustle in thorny acacia the hunter is off. Keen eyed hearing pinpoint its prey: the cheetah spots an impala and immediately gives chase. The chase won't last long though. The impala lives on a farm and is protected by a high fence to keep predators out. But these fences aren't fool proof.


Reports blame illegal logging for felling Sarawak forest


(02/25/2015) A recent report by the international affairs think tank Chatham House has highlighted Malaysia's lack of progress in dealing with illegal logging, blaming corruption and a lack of transparency on the country's sluggish approach to environmental policy reform.


Brazil arrests 'Amazon's biggest destroyer'

(02/25/2015) Authorities in Brazil have arrested a man they claim to be the single biggest deforester in the Amazon, according to a statement issued by IBAMA, Brazil's environmental protection agency.


Cambodia deports activist leader...then suspends controversial dam

(02/25/2015) On Monday, Cambodia deported well-known environmental activist, Alex Gonzalez-Davidson, back to his native Spain. Co-founder of the Cambodian NGO, Mother Nature, Gonzalez-Davidson played a vital role in blocking efforts to build the Cheay Areng Dam. But a day after deporting the activist, Cambodia's Prime Minister, Hun Sen, said the country would postpone the dam until 2018.


Rainforest loss increased in the 2000s, concludes new analysis


(02/25/2015) Loss of tropical forests accelerated roughly 60 percent during the 2000s, argues a paper published in the journal Geophysical Research Letters. The findings contradict previous research suggesting that deforestation slowed since the 1990s. The study is based on a map of 1990 forest cover developed last year by Do-Hyung Kim and colleagues from the University of Maryland. The map, which includes 34 countries that contain 80 percent of the world's tropical forests, enabled the researchers to establish a consistent baseline for tracking forest cover change across regions and countries over time.


Study finds Peru's protected areas aren't where they should be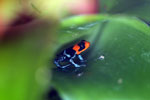 (02/25/2015) Many of the world's protected areas may not be located in the areas that need them the most, according to a recently published study in the journal PLoS ONE. The study examined the effectiveness of Peru's existing protected area system in holistically preserving the biodiversity in this megadiverse country, finding it inadequately protecting many of the country's species.


Protected areas receive 8 billion visits a year, but still underfunded


(02/25/2015) The world loves its protected areas, according to a new study in the open access PLOS Biology. U.S. and UK researchers estimated that the world's protected areas received eight billion visits every year. Moreover, the research found that the world's 140,000 protected areas likely brought in at least $600 billion to national economies.


Partnering for conservation benefits Tacana people, Bolivian park


(02/25/2015) Kneeling in a small clearing amid tropical trees, Baldemar Mazaro skillfully arranges a circle of sticks and a noose of cord in the community of San Miguel de Bala. He hands a branch to a tourist and asks her to prod the sticks as if the branch were the nose of an animal snuffling around, looking for food.


$7 million could save lemurs from extinction


(02/25/2015) Last year, scientists released an emergency three-year plan that they argued could, quite literally, save the world's lemurs from mass extinction. Costing just $7.6 million, the plan focused on setting up better protections in 30 lemur hotspots. However, there was one sticking point: donating to small programs in one of the world's poorest countries was not exactly user friendly.


Cunning carnivorous plants catch more prey by letting some go


(02/25/2015) Pitcher plants (Nepenthes species) have long captivated our fascination. Typically growing in acidic and nutrient-poor soils, they have developed the ability to eat insects and other small prey to supplement their diets. Nepenthes grow modified leaf structures which form a saucer cup with a slippery rim lined with visual or edible bait. When an insect approaches to investigate the reward, they slip off the rim and into the cup which is usually filled with a viscoelastic fluid. Unable to escape, the prey is slowly digested and absorbed by the plant.


Santander Bank cuts off APRIL due to deforestation

(02/24/2015) Banking giant Santander says it will not extend further financing to Asia Pacific Resources International Limited (APRIL) due to evidence that the Singapore-based pulp and paper company is continuing to destroy rainforests in Indonesia. The move comes after Greenpeace launched a global campaign against the bank.


Could big data turn us into ocean protectors instead of abusers?


(02/24/2015) The devastating tsunami that hit Japan in 2011 washed away millions of tons of plastic debris into the Pacific Ocean. It even swept away a Harley Davidson motorcycle that subsequently ended up on Canada's coast. As production and consumption of plastic increases across the world, more of it gets discarded as waste.


Critically endangered bird gets new addition to its reserve


(02/24/2015) An unassuming brown bird, tiny both in body and population size, hovers on the edge of extinction as its habitat is cleared for agriculture and its nests are parasitized. In response, conservation organizations created a reserve expressly for the species' preservation in the late 1990s; now that reserve is being expanded to try to push one of the world's most endangered bird species farther back from the precipice.


Locals lead scientists to new population of near-extinct reptile


(02/24/2015) By the early Twentieth Century, the world had pretty much given up on the Arakan forest turtle, named after the hills where it was found in 1875 in western Myanmar. Now, this Lazarus reptile —which has been dubbed one of the 25 most threatened turtles on the planet —has more good news: researchers have documented an entirely new population where no one


Sting operation nets tiger poachers

(02/24/2015) A sting operation by Indonesian officials snared a group of tiger hunters operating in Karinci Seblat National Park in Jambi Province, Sumatra. After an extended investigation, undercover officers caught three local residents as they attempted to sell a tiger skin and bones in the village of Karang Mendapo, in Sarolangun Regency.


New Guinea rainforest being leveled for palm oil, revealing gaps in zero deforestation pacts


(02/23/2015) An Indonesian palm oil firm is destroying rainforests in New Guinea despite high profile zero deforestation pledges from its customers, finds research by Greenomics-Indonesia. Landsat imagery acquired and analyzed by Greenomics shows that Austindo Nusantara Jaya Agri (ANJ) is clearing high carbon stock forests in the southern part of West Papua's Bird's Head Peninsula in Indonesian New Guinea.


Outgoing government wipes hard drives, slowing environmental progress in Peru


(02/23/2015) Non-profit organizations are working with the regional government of Loreto, in northeastern Peru, to replace documents and data reportedly lost or destroyed before newly-elected officials took office. Some hard disks had been removed from computers. Others had been deleted, password protected, or infected with viruses, according to regional government officials who took office at the beginning of the year.


Are small-scale hydro projects always greener?


(02/23/2015) Rising energy demand and global efforts to mitigate climate change have made renewable energy projects increasingly attractive. One widely known and well-developed source of renewable energy is hydroelectricity. However, past environmental campaigns against large dams have resulted in policy changes in some parts of the world, leading to an increasing number of small hydropower projects.


Bison-sized rodent may have used teeth like elephant tusks

(02/23/2015) The world's largest rodent today is the capybara, weighing in at around at about 45 kilograms (100 pounds), though the record breaking female weight in at 91 kilograms (201 pounds). But that's nothing compared to the biggest rodent ever to live. Discovered in Uruguay in 2008, Josephoartigasia monesi may have weighed in at 1,000 kilograms (2,200 pounds).


Happy World Pangolin Day. What are we celebrating?


(02/21/2015) It's that crazy time of year again, World Pangolin Day, where we feverishly run out into the streets and join the thousands of pangolin protectors, fighting for the survival of our scaly friend. Well, no actually, hold on, what's a pangolin?


Scientists sound the alarm on African palm oil investment


(02/20/2015) Africa's people, forests and wildlife are in trouble if the mostly unbridled expansion of oil palm in West and Central Africa is allowed to continue unchecked, says an organization of African scientists.


Study finds local technicians effective at forest monitoring


(02/20/2015) An important part of REDD is accurate measurement of carbon stocks. In Guyana, members of native Amerindian communities have been recruited for data collection by Project Fauna, a joint initiative by researchers from different institutions and local indigenous leaders.


Dams or indigenous land: the battle over the Munduruku frontier


(02/20/2015) The Munduruku indigenous tribe have begun to mark out the limits of their land, in an action that could halt the giant São Luiz do Tapajós hydroelectric dam, the apple of the Brazilian government's eye. Although sacred, this land will be flooded if the dam goes ahead. 'We are not leaving,' says the village chief.


Assessing carbon stock value of forests is tricky business, study finds


(02/19/2015) With financial incentives encouraging maintenance of carbon stocks and the increased popularity of carbon trading between countries, a forest has become economically a lot more than a clump of trees that supplements livelihoods. A forest now has an intrinsic value by just existing, a value that can be measured in economic terms.


Illicit timber feeds Indonesia's industrial forestry sector, alleges new report


(02/19/2015) Amid government schemes to curb illegal land clearing and systematically enhance a struggling legal wood certification system, a new report analyzing Indonesia's forestry industry alleges that more than 30 percent of wood used by the country's industrial forest sector is derived from illegal sources. But some say the report's analysis wasn't deep enough to support its claims.


Authorities catch kingpin responsible for killing 20 rhinos


(02/19/2015) With the aid of Interpol, authorities have arrested the leader of a rhino poaching gang responsible for killing a 20 Indian rhinoceros in Nepal. Last month, authorities nabbed Raj Kumar Praja in Malaysia where he had been evading capture for two years. Kumar was already evicted of 15 poaching incidents in absentia and sentenced to 15 years in prison.


Biodiversity may reduce the threat of disease


(02/19/2015) Biodiversity level changes can have consequences for species and habitats around the world. A new study published in the Proceedings of the Royal Society B, reaffirms previous findings that higher diversity in ecological communities may lead to reduced disease threat.


Exclusive: Funai confirms that land threatened by dam projects belongs to indigenous tribe


(02/19/2015) The Brazilian government opposes granting traditional land to the Munduruku people since it would jeopardize seven proposed hydroelectric dams on the Tapajós River. For this reason, a year-old report by Funai that supports the Munduruku claim has not been officially published, but a copy of this report was obtained by the Brazilian publication Publica.


Selective logging causes long-term changes to forest structure


(02/18/2015) Selective logging is causing long-term changes to tropical forests in Africa by facilitating the growth of weeds and vines, which reduces plant diversity and diminishes carbon storage, reports a new paper published in the journal Ecological Research. The paper is based on field data from more than 500 plots in Sierra Leone, Ghana, Cameroon and Gabon.


Scientists uncover new seadragon


(02/18/2015) For 150 years, scientists have known of just two so-called seadragons: the leafy seadragon and the weedy seadragon. But a new paper in the Royal Society Open Science has announced the discovery of a third, dubbed the ruby seadragon for its incredible bright-red coloring. Found only off the southern Australian coastline, seadragons belong to the same family as the more familiar seahorses: the Syngnathidae.


Chinese banks funding rainforest destruction in Indonesia

(02/18/2015) While Santander Bank has made headlines in recent days for financing an Indonesian forestry giant's ongoing clearance of carbon-dense forests in Sumatra, Chinese banks among the largest funders of the company, reveals analysis conducted by BankTrack.org.


Brazilian indigenous populations grow quickly after first contact devastation

(02/18/2015) Indigenous communities in South America have long experienced devastating impacts from contact with Western society. In the Sixteenth Century, European colonists brought slavery, war, and violence, but disease proved the most devastating. In all, European contact destroyed over 95 percent of the native population.


Campaign asks consumers to directly support forest conservation

(02/18/2015) A new campaign is calling on consumers to directly support forest conservation with their wallets. Stand For Trees is an initiative launched by Code REDD, a marketing platform for a group of organizations running REDD+ forest conservation projects.


Drones to scan the Amazon rainforest for hidden civilizations

(02/18/2015) Researchers are planning to use drones equipped with vegetation-penetrating lasers to scan the Amazon rainforest for signs of past civilizations, reports the University of Exeter.


Indonesia to squander fuel savings on biofuel subsidies that may drive deforestation, say groups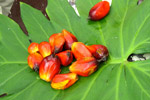 (02/17/2015) Instead of wisely investing the windfall generated by cutting petrol subsidies, Indonesia is poised to squander funds by increasing subsidies for biofuel production that could exacerbate social conflict and drive deforestation, warn environmental groups.


Indigenous communities in Paraguay threatened by deforestation despite having land rights


(02/17/2015) According to a report by Survival International, the existence of the isolated Ayoreo Totobiegosode people is critically threatened by cattle ranching firms that are destroying their last forest refuge. The report asserts Paraguayan law gives native people the rights to their traditional land. Yet, most of the land in Paraguay is privatized, making these laws in reality difficult to achieve.


Indonesian forestry and fishery ministries move to eradicate corruption


(02/17/2015) Today Indonesia's Corruption Eradication Commission (KPK) signed a memorandum of understanding with the national forestry and fishery ministries as well as a number of provincial governors to better integrate management and monitoring of the country's oceans and forests.


42 pangolins rescued...then sold to restaurants

(02/17/2015) On February 1st, local police seized 42 live Sunda pangolins from poachers and handed them over to forest rangers in Vietnam's northern province of Bac Ninh. While the poachers were slapped with a fine, the rangers turned around and sold the live pangolins to local restaurants for a reported $56 a kilo, netting a total of $11,300 for the Critically Endangered mammals.


Arctic upheaval: new book outlines challenges at the top of the world


(02/16/2015) For most of us, the Arctic is not at the front of our minds. We view it as cold, stark, and, most importantly, distant. Yet, even in an age of vast ecological upheaval, one could argue that no biome in the world is changing so rapidly or so irrevocably. Two hundred plus years of burning fossil fuels has warmed up the top of our planet more quickly than anywhere else.


Sabah shocked by banteng poaching

(02/16/2015) Malaysia's Daily Express recently published graphic photos of poachers in the Malaysian state of Sabah posing proudly with a number of illegally slaughtered large animals, including the incredibly rare and cryptic banteng. Wild, forest cattle, banteng are scattered across parts of Southeast Asia, but Borneo is home to a distinct subspecies: Bos javanicus lowi.


Illegal logging still a big issue in Cameroon


(02/13/2015) Cameroon is struggling to make progress in combatting illegal logging. Regulatory budgets are too thin to protect the country's vast tracts of Congolian Rainforest. And demand domestically and abroad make the financial incentives for both the informal sector and Cameroon's leaders too difficult to pass up, leading to an illicit timber trade beset with corruption.



Page 1
|
Page 2
|
Page 3
| Page 4 |
Page 5
|
Page 6
|
Page 7
|
Page 8
|
Page 9
|
Page 10
|
Page 11
|
Page 12
|
Page 13
|
Page 14
|
Page 15
|
Page 16
|
Page 17
|
Page 18
|
Page 19
|
Page 20
|
Page 21
|
Page 22
|
Page 23
|
Page 24
|
Page 25
|
Page 26
|
Page 27
|
Page 28
|
Page 29
|
Page 30
|
Page 31
|
Page 32
|
Page 33
|
Page 34
|
Page 35
|
Page 36
|
Page 37
|
Page 38
|
Page 39
|
Page 40
|
Page 41
|
Page 42
|
Page 43
|
Page 44
|
Page 45
|
Page 46
|
Page 47
|
Page 48
|
Page 49
|
Page 50
|
Page 51
|
Page 52
|
Page 53
|
Page 54
|
Page 55
|
Page 56
|
Page 57
|
Page 58
|
Page 59
|
Page 60
|
Page 61
|
Page 62
|
Page 63
|
Page 64
|
Page 65
|
Page 66
|
Page 67
|
Page 68
|
Page 69
|
Page 70
|
Page 71
|
Page 72
|
Page 73
|
Page 74
|
Page 75
|
Page 76
|
Page 77
|
Page 78
|
Page 79
|
Page 80
|
Page 81
|
Page 82
|
Page 83
|
Page 84
|
Page 85
|
Page 86
|
Page 87
|
Page 88
|
Page 89
|
Page 90
|
Page 91
|
Page 92
|
Page 93
|
Page 94
|
Page 95
|
Page 96
|
Page 97
|
Page 98
|
Page 99
|
Page 100
|
Page 101
|
Page 102
|
Page 103
|
Page 104
|
Page 105
|
Page 106
|
Page 107
|
Page 108
|
Page 109
|
Page 110
|
Page 111
|
Page 112
|
Page 113
|
Page 114
|
Page 115
|
Page 116
|
Page 117
|
Page 118
|
Page 119
|
Page 120
|
Page 121
|
Page 122
|
Page 123
|
Page 124
|
Page 125
|
Page 126
|
Page 127
|
Page 128
|
Page 129
|
Page 130
|
Page 131
|
Page 132
|
Page 133
|
Page 134
|
Page 135
|
Page 136
|
Page 137
|
Page 138
|
Page 139
|
Page 140
|
Page 141
|
Page 142
|
Page 143
|
Page 144
|
Page 145
|
Page 146
|
Page 147
|
Page 148
|
Page 149
|
Page 150
|
Page 151
|
Page 152
|
Page 153
|
Page 154
|
Page 155
|
Page 156
|
Page 157
|
Page 158
|
Page 159
|
Page 160
|
Page 161
|
Page 162
|
Page 163
|
Page 164
|
Page 165
|
Page 166
|
Page 167
|
Page 168
|
Page 169
|
Page 170
|
Page 171
|
Page 172
|
Page 173
|
Page 174
|
Page 175
|
Page 176
|
Page 177
|
Page 178
|
Page 179
|
Page 180
|
Page 181
|
Page 182
|
Page 183
|
Page 184
|
Page 185
|
Page 186
|
Page 187
|
Page 188
|
Page 189
|
Page 190
|
Page 191
|
Page 192
|
Page 193
|
Page 194
|
Page 195
|
Page 196
|
Page 197
|
Page 198
|
Page 199
|
Page 200
|
Page 201
|
Page 202
|
Page 203
|
Page 204
|
Page 205
|
Page 206
|
Page 207
|
Page 208
|
Page 209
|
Page 210
|
Page 211
|
Page 212
|
Page 213
|
Page 214