Conservation news
Founded in 1999, Mongabay is a leading provider of environmental science and conservation news.
Controversial oil palm company now accused of illegal logging in Cameroon rainforest

(09/18/2013) Environmental group, Greenpeace, has accused Herakles Farms of illegal logging in Cameroon after the company has already been lambasted by scientists and conservationists for its plan to build a 70,000 hectare palm oil plantation in one of Africa's most biodiverse rainforests. Herakles Farms has been under fire from green groups—both in Cameroon and abroad—for years over its oil palm plantation plans, including facing protests from locals who live in the forest to be cleared.


Climate change could kill off Andean cloud forests, home to thousands of species found nowhere else


(09/18/2013) One of the richest ecosystems on the planet may not survive a hotter climate without human help, according to a sobering new paper in the open source journal PLoS ONE. Although little-studied compared to lowland rainforests, the cloud forests of the Andes are known to harbor explosions of life, including thousands of species found nowhere else. Many of these species—from airy ferns to beautiful orchids to tiny frogs—thrive in small ranges that are temperature-dependent. But what happens when the climate heats up?


'Heading towards an ice-free Arctic': sea ice extent hits sixth lowest on record


(09/18/2013) Sea ice cover in the Arctic shrank to one of its smallest extents on record this week, bringing forward the days of an entirely ice-free Arctic during the summer. The annual sea ice minimum of 5,099m sq km reached on 13 September was not as extreme as last year, when the collapse of sea ice cover broke all previous records.


Primates of the World: An Illustrated Guide - book review

(09/18/2013) Primates of the World: An Illustrated Guide is stunning. There is simply no better way I can think of to gain an appreciation of the primate family than to peruse Primates of the World: An Illustrated Guide.


23rd new bird species of 2013 discovered

(09/18/2013) A ground-warbler from the Philippines is the twenty-third species of bird described in 2013.


Hydro projects a front for logging in Vietnam

(09/18/2013) Small hydroelectric projects in forested areas in Vietnam may be a front for logging operations in the country's national parks, reports Vietnam Net.


New $20,000 reporting grant: The state of marine fisheries in Indonesia


(09/17/2013) Mongabay.org announces its new $20,000 environmental reporting grant: the state of marine fisheries in Indonesia. After kicking off the Special Reporting Initiatives program last month, Mongabay.org is calling for applications for its newest topic on policy changes in marine fishery management in the region.


Lions rising: community conservation making a difference for Africa's kings in Mozambique


(09/17/2013) Everyone knows that tigers, pandas, and blue whales are threatened with extinction—but lions!? Researchers were shocked to recently discover that lion populations have fallen precipitously: down to around 30,000 animals across the African continent. While 30,000 may sound like a lot, this is a nearly 70 percent decline since 1960. In addition, lion populations are increasingly fragmented with a number of populations having vanished altogether. However, there is hope: one place where lion populations are actually on the rise is Niassa National Reserve in Mozambique. Here, lion populations have risen by around 60 percent in just seven years. In part this is due to the effort of Colleen and Keith Begg.


African grass could substantially cut greenhouse gas emissions from livestock industry

(09/17/2013) Scientists will call for a major push this week to reduce the amount of greenhouse gas emissions from agriculture through the use of a modified tropical grass. Brachiaria grasses have been found to inhibit the release of nitrous oxide, which has a more powerful warming effect than carbon dioxide or methane, leading them to be called a super grass.


Credits from first African government-backed REDD+ project go on sale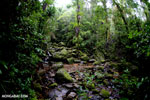 (09/17/2013) Carbon credits generated from protecting thousands of hectares of endangered rainforest in northeastern Madagascar have now been certified for sale, reports the Wildlife Conservation Society (WCS), the project's main organizer. The development represents the first time that credits generated by African government-owned project have been put on the voluntary carbon market.


Which ecosystems are most vulnerable to climate change?

(09/16/2013) New research highlights the world's most (and least) vulnerable ecosystems to climate change. The study, published in Nature Climate Change, is the first to combine anticipated climatic impacts with how degraded the ecosystem is due to human impacts, creating what scientists hope is a more accurate list of vulnerable regions. The most endangered regions include southern and southeast Asia, western and central Europe, eastern South America, and southern Australia.


The case against Ecuador's claims of 'low-impact drilling' in Yasuní


(09/16/2013) Ecuador's President Rafael Correa recently announced to the world that he was ending the 6-year initiative aimed at avoiding oil drilling in a critical piece of the Amazon, the ITT Block of Yasuní National Park. In the speech, and the accompanying Decree, the President emphasized that the exploitation will affect less than 1% of the park. In subsequent remarks, President Correa indicated that the impacted area would be less than 0.001%. Thus, the new government pitch: minimum impact, maximum reward. Here, we counter that impacts related to biodiversity, indigenous people in voluntary isolation, and climate change may be severe.


New campaign celebrates the world's 'ugliest' animal

(09/16/2013) The blobfish (Psychrolutes marcidus), a species that lives at great depths and is rarely seen but resembles a marine Jabba the Hut, has been voted the world's ugliest animal.


Photo essay: India's Western Ghats is a haven for endemic amphibians


(09/16/2013) The Western Ghats are a globally recognized repository of biological diversity for our planet. We know very little about most species found here, particularly the ecologically sensitive and spectacularly beautiful 179 amphibians. Astonishingly, 87% of all Western Ghats frogs are endemic and found nowhere else on the planet. Our collaborative research project with Drs Paul Robbins and Ashwini Chhatre examining biodiversity in production landscapes of Ghats unearthed some spectacular amphibians in 2013.


India moves rapidly to protect Amur falcons from mass-hunting


(09/13/2013) In October last year, an astounding mass hunting came to light—an estimated 120,000–140,000 Amur falcons were being hunted and killed in Nagaland, India, every year. A small bird of prey, the Amur falcon (Falco amurensis) records one of the longest migrations among all birds—a staggering 22,000 km annually. Their journey starts in China and Siberia where they breed and spend their summers.


Mesoamerican Reef needs more local support, says report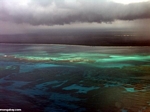 (09/13/2013) From massive hotel development through the agriculture industry, humans are destroying the second largest barrier reef in the world: the Mesoamerican Reef. Although global climate change and its effects on reefs via warming and acidification of coastal waters have made recent headlines, local human activities may destroy certain ecosystems before climate change has a chance to do it. The harmful effects of mining, agriculture, commercial development, and fishing in coastal regions have already damaged more than two-thirds of reefs across the Caribbean, in addition to worsening the negative effects of climate change.


Activists target major snack makers over 'conflict' palm oil


(09/12/2013) Environmental activists have launched a major campaign targeting 20 of the largest snack food companies that use palm oil in their products. The campaign, led by the Rainforest Action Network (RAN), says that food giants are failing to ensure the palm oil they source does not drive deforestation or worsen social conflict.


Brazil's satellite data suggests rise in Amazon deforestation over past year


(09/12/2013) Deforestation in the Brazilian Amazon appears to have risen significantly over the past year, according to data released by the country's space agency, INPE. Data aggregated from INPE's monthly deforestation alert system shows a 34 percent rise for the 12 months ended July 31, 2013 relative to the year-earlier period.


Indigenous people of Honduras granted one million hectares of rainforest

(09/12/2013) One-hundred and fifty years after a treaty with England granted the Miskito people rights over their land--a treaty which was never fully respected--the government of Honduras has officially handed over nearly a million hectares (970,000 hectares) of tropical forest along the Caribbean Coast to the indigenous people. The Miskito are found along the eastern coast of both Honduras and Nicaragua and number around 200,000.


Natural cooling cycle in Pacific may have slowed global warming...for now

(09/12/2013) Cooling waters in the tropical Pacific Ocean appear to be a major factor in dampening global warming in recent years, scientists said on Wednesday. Their work is a big step forward in helping to solve the greatest puzzle of current climate change research – why global average surface temperatures, while still on an upward trend, have risen more slowly in the past 10 to fifteen years than previously.


Bornean orangutans travel along the ground


(09/12/2013) A recent study of forest in East Kalimantan, Borneo has found that orangutans travel on the ground far more often than expected. The study, published in the American Journal of Primatology, was carried out in Wehea Forest involving the use of 78 camera traps across 38 square kilometres of forest.


Butchering nature's titans: without the elephant 'we lose an essential pillar in the ability to wonder'


(09/12/2013) Africa's elephant poaching crisis doesn't just threaten a species, but imperils one of humanity's most important links to the natural world and even our collective sanity, according to acclaimed photographers and film-makers, Cyril Christo and Marie Wilkinson. Authors of the book Walking Thunder - In the Footsteps of the African Elephant, Christo and Wilkinson have been documenting Africa's titans in photos and film for several years. In 2011, the pair released a film Lysander's Song (named after their son an avid fan of elephants) which depicts the millennial-old relationship between humans and elephants.


Global warming may 'flatten' rainforests

(09/12/2013) Climate change may push canopy-dwelling plants and animals out of the tree-tops due to rising temperatures and drier conditions, argues a new study published in Proceedings of the Royal Society B. The development may be akin to 'flattening' the tiered vegetation structure that characterizes the rainforest ecosystem.


Preserving forest, birds boosts coffee profit up to $300/ha by controlling pests


(09/11/2013) Birds are providing a valuable ecosystem service on coffee plantations in Costa Rica, finds a new study that quantifies the pest control benefits of preserving tree cover in agricultural areas. The study, published in the journal Ecology Letters, looked at the impact of the coffee berry borer beetle (Hypothenemus hampeii) on coffee yields. The beetle is the only insect that directly consumes coffee berries, making it a major scourge for coffee farmers around the world, costing producers some $500 million a year.


In transparency push, APP self-reports breach of its deforestation moratorium

(09/11/2013) In what may be an unprecedented move in the Indonesian forestry sector, Asia Pulp & Paper (APP) has announced two breaches of its moratorium on natural forest clearance. In a report published Wednesday, APP said an audit of its operations by The Forest Trust, the NGO charged with implementing the forestry giant's forest conservation policy, turned up two incidents of forest clearance that has taken place since the logging ban took effect in February 2013.


Indonesian villagers sue president over climate change


(09/11/2013) Eight Indonesian villagers have sued the country's president and a number of other high-level government officials over the impacts of climate change and environmental destruction in their province, reports Mongabay-Indonesia. The villagers say they have suffered health problems, experienced financial losses and seen a general decline in their quality of life due to forest and peatland clearing, and they are pinning the blame on some of Indonesia's highest elected and appointed officials.


Scientists discover that threatened bird migrates entirely within Amazon Basin


(09/11/2013) When one thinks of bird migrations, it's usually a north-south route that follows seasonal climates. But researchers in the Amazon have tracked, for the first time, a largely-unknown long-distance migration that sticks entirely to the Amazon Basin. Using satellite telemetry, scientists tracked a pair of Orinoco geese (Neochen jubata) from Peru and a male from Western Brazil, who both migrated to the Llanos de Moxos, a vast savanna and Amazonian watershed in Bolivia. The research has shown that the Orinoco geese—which breeds in both Peru and Brazil—depends on wetlands in the Llanos de Moxos for much of the year.


600 vultures killed by elephant poachers in Namibia


(09/11/2013) As the illegal poaching of African elephants and rhinos reaches epidemic levels, other species are also suffering catastrophic losses as a direct result of poachers' behavior. A recent incident in July, where a poisoned elephant carcass led to the death of 600 vultures near Namibia's Bwabwata National Park, has highlighted how poachers' use of poison is now one of the primary threats to vulture populations.


Video: scientists discover new walking shark species in Indonesia

(09/11/2013) A species of shark that uses its fins to 'walk' along the bottom of the ocean floor has been discovered off the coast of Indonesia. The shark, Hemiscyllium halmahera, uses its fins to wiggle along the seabed and forage for small fish and crustaceans, scientists from Conservation International said on Friday.


Japanese firms buying illegal timber from Malaysia's endangered rainforests


(09/10/2013) Japanese companies are failing to keep illegally logged timber from entering their supply chains, international human rights and environmental watchdog Global Witness said in a report released today. The report links several major Japanese firms to logging companies that are destroying tropical rainforests in Malaysian Borneo through illegal and destructive logging practices in Sarawak province.


Brazil establishes 2 Amazon parks covering 2.4m acres

(09/10/2013) The Brazilian government has designated 952,000 hectares of remote public land in the Amazon as two new protected areas.


Amazon rainforest tribe sells REDD+ credits to Brazilian cosmetics giant

(09/10/2013) The Paiter-Suruí, a rainforest tribe that in June became the first indigenous group to generate REDD+ credits under the Verified Carbon Standard (VCS), has now closed their first deal. As reported by Ecosystem Marketplace, Brazilian cosmetics giant Natura Cosméticos has purchased 120,000 tons of carbon offsets from the the Surui Forest Carbon Project in Rondônia, Brazil.


Scientists discover that even crocs have a fetish for fruit


(09/10/2013) It is hard to reconcile visions of a sharp-toothed, scaly, and ferocious crocodile with anything other than a completely carnivorous diet. We have been bombarded with gory kill scenes in which crocodiles take down everything from impala to buffalo, but new evidence suggests we need to rethink crocodilians altogether.


U.S. to crush its six ton ivory stockpile

(09/10/2013) On October 8th, the Obama administration will publicly destroy its ivory stockpile, totaling some six tons, according to a White House forum yesterday on the illegal wildlife trade. The destruction of the stockpile—via crushing—is meant to send a message that the U.S. is taking a tougher stand on illegal the wildlife trade, which is decimating elephants across Africa and imperiling other animals worldwide. The U.S. remains one of the biggest destinations for ivory and other illegal animal part aside from East Asia.


Protecting predators in the wildest landscape you've never heard of


(09/10/2013) The Serengeti, the Congo, the Okavango Delta: many of Africa's great wildernesses are household names, however on a continent that never fails to surprise remain vast wild lands practically unknown to the global public. One of these is the Ruaha landscape: covering 51,800 square kilometers (20,000 square miles) of southern Tanzania's woodlands and savannah, Ruaha contains the largest population of elephants in East Africa, over 500 bird species, and a wealth of iconic top predators, including cheetah, hyena, wild dogs, leopard, and—the jewel in its crown—10 percent of the world's lions. But that's not all, one of Africa's least-known and secretive tribal groups, the Barabaig, also calls Ruaha home.


Large-scale opposition among Borneo villagers to deforestation


(09/10/2013) Nearly two-thirds of villagers surveyed across rainforests in Indonesian and Malaysian Borneo are against large-scale deforestation due to the adverse impacts on livelihoods and the environment, finds a comprehensive new study across 185 communities. The research, conducted over a one-year period by an international team of scientists, is published in this week's issue of the journal PLOS ONE. The study found that people who live near forests place the greatest value on the benefits they afford, including medicinal plants, game, clean water, and fiber.


Harrison Ford causes stir investigating deforestation in Indonesia


(09/09/2013) Harrison Ford sparked a complaint from Indonesia's top forest official after the actor asked a series of tough questions about ongoing rainforest destruction in the Southeast Asian nation, reports Indonesian state media. Ford is in Indonesia filming a segment for Years of Living Dangerously, a Showtime documentary on climate change. The actor, known for his roles as Indiana Jones and Star Wars' Hans Solo, is taking a first hand look at deforestation in Sumatra.


Loose laws threaten Australia's wildlife


(09/09/2013) Kookaburras, koalas and kangaroos—Australia is well known for its charismatic animals and vast, seemingly untamable, wild spaces. But throughout the country, the national parks and reserves that protect these unique animals and ecosystems have come under increasing threat. New rules and relaxed regulations, which bolster immediate economic growth, are putting pressure on Australia's already-threatened biodiversity.


Europe importing more palm oil for biofuels, raising risks for rainforests


(09/09/2013) Palm oil imports into Europe for use as car fuel increased by more than three-fold since 2006, raising concerns than renewable fuels targets may be contributing to deforestation, displacing marginalized communities, and driving greenhouse gas emissions in Southeast Asia, finds a new study published by the International Institute for Sustainable Development (IISD).


A year after devastating attack, security returns to the Okapi Wildlife Reserve (photos)


(09/09/2013) On June 24th of last year, MaiMai Simba rebels, led by an elephant poacher known as Morgan, launched a devastating attack on the headquarters of the Okapi Wildlife Reserve in Epulu, Democratic Republic of Congo (DRC). The attack, which was reportedly in response to a crack down on poaching and illegal mining in the park, left buildings burned, equipment destroyed, and six people dead including two rangers. The militia also left with 28 women hostages, many of them minors. As if to add insult to injury, the militia didn't leave until they shot dead all 14 captive okapis at the headquarters, which were used as wildlife ambassadors for the local community.


The brown bears of Bulgaria – life after dancing


(09/09/2013) A rehabilitation center for retired dancing bears sounds like a typo. Yet this is exactly what the animal rights NGOs Four Paws and Foundation Brigitte Bardot created 13 years ago in Belitsa, Bulgaria. For many Bulgarians the first childhood contact with a forest animal is seeing a 'dancing bear' on the street in their city. These chained brown bears (Ursus arctos) would stand on their back feet waving their front paws on hearing their gypsy master play the gadulka (a local musical string instrument). Children used to admire the dancing bears; little did they know of the tragic fate of these animals.


Indonesia finally establishes REDD+ agency to tackle deforestation


(09/07/2013) Indonesia has finally established an agency to implement the country's Reducing Emissions from Deforestation and Degradation (REDD+) program. The REDD+ agency, established by a decree from President Susilo Bambang Yudhoyono on Friday, is a ministry-level body that will coordinate a national REDD+ strategy between various ministries that influence and control land use policy across the sprawling archipelago.


Not just bats and frogs: snake fungal disease hits U.S.


(09/06/2013) A fungal outbreak in the eastern and Midwestern United States is infecting some populations of wild snakes. Snake Fungal Disease (SFD), a fungal dermatitis consistently associated with the fungus Ophidiomyces ophiodiicola, is showing recent spikes in occurrence according to the U.S. Geological Survey's National Wildlife Health Center (NWHC) and other diagnostic laboratories.


Satellite reveals 'hidden' 1000-ha oil palm plantation in Amazon rainforest in Peru

(09/06/2013) A regional forestry official in Peru has expressed surprise over the sudden appearance of a 1000-hectare oil palm plantation in the heart of the Amazon rainforest.


Malaysia to launch palm oil certification scheme to compete with RSPO

(09/06/2013) Malaysia will launch its own certification standard for palm oil produced by local firms by 2014, reports Reuters. The initiative aims to differentiate Malaysian palm oil from that produced in other countries, while offering a less stringent alternative to the Roundtable on Sustainable Palm Oil, the sector's leading certification body.


Organization proposes climate change warning labels at the gas pump


(09/05/2013) Rob Shirkey is the founder of the Toronto-based, not-for-profit organization Our Horizon. Inspired by his grandfather's last words to him, "Do what you love," Shirkey quit his job and founded the organization. Our Horizon is founded on the basis that we are all responsible for global climate change through our daily collective choices. It endeavors to influence those choices, specifically with the goal of convincing municipalities to require climate change warning labels on gasoline pumps.


Scientists outline how to save nearly 70 percent of the world's plant species

(09/05/2013) In 2010 the Convention on Biological Diversity (CBD) pledged to set aside 17 percent of the world's land as protected areas in addition to protecting 60 percent of the world's plant species—through the Global Strategy for Plant Conservation (GSPC)—by 2020. Now a new study in Science finds that the world can achieve both ambitious goals at the same time—if only we protect the right places. Looking at data on over 100,000 flower plants, scientists determined that protecting 17 percent of the world's land (focusing on priority plant areas) would conserve 67 percent of the world's plants.


Amendments to Indian legislation could pose a threat to wildlife research


(09/05/2013) In the upcoming session of the Indian Parliament, MPs will debate whether researchers and poachers should be treated in the same manner for a breach of law. A new bill proposes to impose substantial penalties, including imprisonment, when researchers with permission to enter a forest area default in any way. At the same time, a poacher or a person in possession banned wildlife product is let off with a fine.


Indonesia should convert logging concessions to protected areas to stop deforestation for plantations, argues study


(09/05/2013) Reclassifying logging concessions as permanent forest estates and thereby barring them from conversion to industrial plantations would be an effective strategy for helping conserve Indonesia's fast-dwindling forests, argues a new study published in PLoS ONE. The study analyzed forest loss in areas zoned for different uses in Indonesian Borneo. It found that deforestation rates in timber concessions and protected areas were 'not significantly different' provided logging concessions were not reclassified as industrial plantation concessions.


Tools against climate change: carbon tax and cap-and-trade

(09/04/2013) Climate-conscious folk agree that atmospheric carbon concentration is a key greenhouse gas and a large factor in global climate change. However, there are discrepancies in the methods chosen to address the problem. Some say that carbon emissions should be banned. Some say fossil fuels should be priced. Others say that there are nuances within each. Which tools can we realistically use to mitigate climate change and the drastic effects it will have on our world?



Page 1
|
Page 2
|
Page 3
|
Page 4
|
Page 5
|
Page 6
|
Page 7
|
Page 8
|
Page 9
|
Page 10
|
Page 11
|
Page 12
|
Page 13
|
Page 14
|
Page 15
|
Page 16
|
Page 17
|
Page 18
|
Page 19
|
Page 20
|
Page 21
|
Page 22
|
Page 23
|
Page 24
|
Page 25
|
Page 26
|
Page 27
|
Page 28
|
Page 29
|
Page 30
|
Page 31
|
Page 32
|
Page 33
|
Page 34
|
Page 35
| Page 36 |
Page 37
|
Page 38
|
Page 39
|
Page 40
|
Page 41
|
Page 42
|
Page 43
|
Page 44
|
Page 45
|
Page 46
|
Page 47
|
Page 48
|
Page 49
|
Page 50
|
Page 51
|
Page 52
|
Page 53
|
Page 54
|
Page 55
|
Page 56
|
Page 57
|
Page 58
|
Page 59
|
Page 60
|
Page 61
|
Page 62
|
Page 63
|
Page 64
|
Page 65
|
Page 66
|
Page 67
|
Page 68
|
Page 69
|
Page 70
|
Page 71
|
Page 72
|
Page 73
|
Page 74
|
Page 75
|
Page 76
|
Page 77
|
Page 78
|
Page 79
|
Page 80
|
Page 81
|
Page 82
|
Page 83
|
Page 84
|
Page 85
|
Page 86
|
Page 87
|
Page 88
|
Page 89
|
Page 90
|
Page 91
|
Page 92
|
Page 93
|
Page 94
|
Page 95
|
Page 96
|
Page 97
|
Page 98
|
Page 99
|
Page 100
|
Page 101
|
Page 102
|
Page 103
|
Page 104
|
Page 105
|
Page 106
|
Page 107
|
Page 108
|
Page 109
|
Page 110
|
Page 111
|
Page 112
|
Page 113
|
Page 114
|
Page 115
|
Page 116
|
Page 117
|
Page 118
|
Page 119
|
Page 120
|
Page 121
|
Page 122
|
Page 123
|
Page 124
|
Page 125
|
Page 126
|
Page 127
|
Page 128
|
Page 129
|
Page 130
|
Page 131
|
Page 132
|
Page 133
|
Page 134
|
Page 135
|
Page 136
|
Page 137
|
Page 138
|
Page 139
|
Page 140
|
Page 141
|
Page 142
|
Page 143
|
Page 144
|
Page 145
|
Page 146
|
Page 147
|
Page 148
|
Page 149
|
Page 150
|
Page 151
|
Page 152
|
Page 153
|
Page 154
|
Page 155
|
Page 156
|
Page 157
|
Page 158
|
Page 159
|
Page 160
|
Page 161
|
Page 162
|
Page 163
|
Page 164
|
Page 165
|
Page 166
|
Page 167
|
Page 168
|
Page 169
|
Page 170
|
Page 171
|
Page 172
|
Page 173
|
Page 174
|
Page 175
|
Page 176
|
Page 177
|
Page 178
|
Page 179
|
Page 180
|
Page 181
|
Page 182
|
Page 183
|
Page 184
|
Page 185
|
Page 186
|
Page 187
|
Page 188
|
Page 189
|
Page 190
|
Page 191
|
Page 192
|
Page 193
|
Page 194
|
Page 195
|
Page 196
|
Page 197
|
Page 198
|
Page 199
|
Page 200
|
Page 201
|
Page 202
|
Page 203
|
Page 204
|
Page 205
|
Page 206
|
Page 207
|
Page 208
|
Page 209
|
Page 210
|
Page 211
|
Page 212
|
Page 213
|
Page 214