Conservation news
Founded in 1999, Mongabay is a leading provider of environmental science and conservation news.
Scientists spy on whales from space

(03/11/2014) Although whales are the biggest animals on the planet, scientists have found in difficult to count them. But a new study in PLOS ONE may change this: researchers tested the idea of counting whales using high resolution satellite imagery. Employing a single image from the WorldView2 satellite, scientists went about counting a pod of southern right whales in the Golfo Nuevo off the coast of Argentina.


Cocaine: the new face of deforestation in Central America


(03/11/2014) In 2006, Mexico intensified its security strategy, forming an inhospitable environment for drug trafficking organizations (also known as DTOs) within the nation. The drug cartels responded by creating new trade routes along the border of Guatemala and Honduras. Soon shipments of cocaine from South America began to flow through the Mesoamerican Biological Corridor (MBC). This multi-national swathe of forest, encompassing several national parks and protected areas, was originally created to protect endangered species, such as Baird's Tapir (Tapirus bairdii) and jaguar (Panthera onca), as well as the world's second largest coral reef. Today, its future hinges on the world's drug producers and consumers.


Photos: Greenpeace stages protest in rainforest destroyed for palm oil


(03/10/2014) On Monday, Greenpeace activists in Indonesia staged a dramatic protest in an area of rainforest freshly cleared for a new oil palm plantation in Central Kalimantan. The demonstration came under the group's campaign to push consumer products giant Proctor & Gamble (P&G) to strengthen its palm oil sourcing policy to include a zero deforestation commitment like those signed recently by Nestle, Neste Oil, and Kellogg's, among others.


Islamic clerics issue 'fatwa' against poaching, declare the illegal wildlife trade 'haram'


(03/10/2014) Indonesia's Islamic clerics drew praise from conservation groups last week after the top clerical body in the world's largest Muslim-majority country issued a fatwa, or religious decree, against poaching and wildlife trafficking. The Indonesian Council of Ulema (MUI) announced the fatwa on Tuesday, declaring the illegal wildlife trade to be haram, or forbidden under Islamic law. The fatwa forbids Indonesia's Muslims from "all activities resulting in wildlife extinction" and is meant in part to help support existing national laws protecting endangered species, which are poorly enforced and have done little to prevent poaching.


Snickers, Twix to be deforestation-free


(03/10/2014) Mars, Inc., the maker of M&M's, Snickers, Twix, and a variety of other food products, has committed to a zero deforestation policy for the palm oil it sources, reports Greenpeace. The policy pledges Mars to only using palm oil produced legally and without conversion of high conservation value areas, peatlands, or high carbon stock areas like tropical rainforests.


Rare Birds of North America – book review

(03/10/2014) Rare Birds of North America, written by renowned birders Steve N. G. Howell, Ian Lewington, and Will Russell, is a technical tour de force. Its technical expertise is exact and passionate. Reading Rare Birds of North America will simply make you a better birder and better naturalist.


Does haze from burning forests affect marine life?


(03/10/2014) Two scientists are calling on researchers, NGOs, and governments to begin studying the impact of burning forests and peatlands in Indonesia on the already-threatened marine ecosystems of Southeast Asia. Every year, Indonesian farmers set forests, vegetation, and peatlands alight to clear them for agriculture, often palm oil, and pulp and paper plantations. Not only do these practices destroy hugely-diverse tropical forests, but the resulting haze spreads to many parts of Southeast Asia, threatening regional health and impacting economies. Now, a new paper argues that the sinister impacts of Indonesia's burning may extend as far as the oceans.


Scientists discover single gene that enables multiple morphs in a butterfly


(03/10/2014) Scientists have discovered the gene enabling multiple female morphs that give the Common Mormon butterfly its very tongue-in-cheek name. doublesex, the gene that controls gender in insects, is also a mimicry supergene that determines diverse wing patterns in this butterfly, according to a recent study published in Nature. The study also shows that the supergene is not a cluster of closely-linked genes as postulated for nearly half a century, but a single gene controlling all the variations exhibited by the butterfly's wings.


Local knowledge sheds light on some of the world's strangest mammals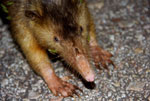 (03/07/2014) One of the difficulties of studying rare and endangered species is that they are, by definition, hard to find. Scientists attempting to understand their distributions and the threats to their survival can spend hundreds of hours in the field while collecting little data, simply because sightings are so few and far between.


Next big idea in forest conservation? Privatizing conservation management


(03/07/2014) Is it possible to equitably divide the planet's resources between human and non-human societies? Can we ensure prosperity and rights both to people and to the ecosystems on which they rely? In the island archipelago of Indonesia, these questions become more pressing as the unique ecosystems of this global biodiversity hotspot continue to rapidly vanish in the wake of land conversion (mostly due to palm oil, poor forest management and corruption. For 22 years, Dr. Erik Meijaard has worked in Indonesia. Now, from his home office in the capitol city, Jakarta, he runs the terrestrial branch of an independent conservation consultancy, People and Nature Consulting International (PNCI).


Norway's pension fund continues to invest in coal companies destroying Indonesia's forests

(03/06/2014) Norway's massive sovereign wealth fund is continuing to invest in coal companies that are destroying forests in Indonesia despite divesting from forestry and plantation companies with poor environmental track records, reports the Rainforest Foundation Norway.


From theory to deadly reality: malaria moving upslope due to global warming


(03/06/2014) Malaria is a global scourge: despite centuries of efforts to combat the mosquito-borne disease, it still kills between 660,000 to 1.2 million people a year, according to World Health Organization data from 2010. Astoundingly, experts estimate that around 300 million people are infected with the disease every year or about 4 percent of the world's total population. And these stats may only get worse. For years scientists have vigorously debated whether or not malaria will expand as global warming worsens, but a new study in Science lays down the first hard evidence.


Peatlands biosphere reserve facing severe encroachment in Sumatra

(03/06/2014) An important reserve that contains a block of fast-dwindling lowland swamp forest in Riau Province is facing an onslaught of encroachment for illegal oil palm plantations, worsening choking haze in the region, reports Mongabay-Indonesia.


Clash with palm oil company leaves one indigenous community member dead in Sumatra


(03/06/2014) A member of the Suku Anak Dalam indigenous community was killed and five others were injured during a clash with security forces on an oil palm concession owned by PT Asiatic Persada in Sumatra, reports Mongabay-Indonesia. The incident occurred Wednesday evening in Bungku, Jambi.


Can the millions in urban India live among greenery?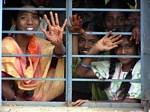 (03/06/2014) Large swathes of wilderness alternating with pockets of urbanization may be a reality in some countries, but in India boundaries are soft. Where a city ends and where a village begins in its outskirts is somewhat fuzzy. Rapidly developing megacities like Bangalore and Pune, localities like Gurgaon outside New Delhi, have been subsuming surrounding villages into their ever-expanding boundaries for the last couple of decades.


Dietary diversity: key to defending tropical ecosystems

(03/06/2014) A new study published in the Proceedings of the National Academy of Sciences (PNAS) points to the homogenization of global diets over the past fifty years. It shows that worldwide production of traditional staples such as millet, rye, sorghum, yams and cassava have been in decline. Instead, the world's population increasingly relies on a relatively small number of 'megacrops' like wheat, corn and soy, raising serious concerns for global food security, human nutrition, and the genetic diversity of crops.


Wonderful Creatures: meet the beetle-riding arachnid


(03/06/2014) Without wings, smaller terrestrial animals are really restricted when it comes to moving long distances to find new areas of habitat. However, lots of species get around this problem simply by clinging on to other, more mobile animals. The common, yet overlooked pseudoscorpions are among the most accomplished stowaways, one of which (Cordylochernes scorpiodes) has forged a fascinating relationship with the harlequin beetle, a large, strikingly colored insect.


Scientists blast Australian leader's proposed ban on parks


(03/05/2014) A group of prominent scientists have blasted Australian Prime Minister Tony Abbott's pledge to oppose the creation of any new protected areas in Australia. The Alliance of Leading Environmental Researchers and Thinkers or ALERT, a coalition of conservation scientists, said Abbott is sending the wrong message to the world in promoting industrial logging over protection of the country's native forests.


Fast food companies are laggards on palm oil sourcing safeguards


(03/05/2014) Fast food companies are lagging behind other consumer products companies in efforts to establish policies that favor deforestation-free and conflict-free palm oil, finds a new assessment published by the Union of Concerned Scientists, an advocacy group. The report, titled 'Donuts, Deodorant, Deforestation: Scoring America's Top Brands on Their Palm Oil Commitments', looked at palm oil sourcing policies of 30 of the largest fast food, personal care, and packaged food corporations in the United States. It found leadership by a handful of firms.


Scientists uncover new species of Andean marsupial frog


(03/05/2014) The term marsupial frog sound like a hoax, but, believe it or not, it's real. Recently, herpetologists welcomed a new species, known as Gastrotheca dysprosita and described in the journal Phyllomedusa. Unlike mammal marsupials, which typically carry their young in pouches on their torsos and are found primarily in Australia, the Gastrotheca genus of frogs, which contains 62 species, is found in the Andes region on South America and sport their pouches on their backs (also called a "dorsal brood pouch").


Rhino with bullet in its brain and hacked off horn wanders for days before being put down


(03/05/2014) Last week, visitors in Kruger National Park came on a horrifying sight of the poaching trade: a rhino, still alive, with its horn and part of its face chopped off. The gruesome photo of the young rhino went viral and sent South African authorities scrambling. Five days after the sighting, South African National Parks (SANParks) has announced they found the rhino and put it out of its misery.


The price of gold: winners and losers in Latin America's mining industry


(03/05/2014) On a Friday afternoon in June, the Plaza de Armas in Cajamarca is pulsing with life. It's winter here, and although thick white clouds hover low in the distance, the sun in this northern Peruvian city is warm. Couples sit on benches facing one another. Kids run in the grass between flowerbeds. Men in suits stride along the perimeter. It's an idyllic day. But signs of something more ominous are not far from sight. On the mountainside overlooking the town the words Nova Conga have been carved into the vegetation. It is a constant reminder that beyond the square, hemmed with international hotels and expensive restaurants, there is another reality.


Pakistan to launch palm oil industry with Malaysia's help

(03/05/2014) The government of Pakistan is in negotiations with the Federal Land Development Authority of Malaysia to establish industrial oil palm plantations in Sindh and Balochistan.


Greenpeace stunt targets Procter & Gamble's Cincinnati headquarters over palm oil

(03/04/2014) Several Greenpeace activists were arrested after they scaled Procter & Gamble's headquarters in a demonstration against the company's use of palm oil linked to deforestation in Indonesia.


Europe not doing enough to stop illegal logging imports says Greenpeace

(03/04/2014) Europe is failing to fully enforce its one-year-old EU Timber Regulation (EUTR), alleges Greenpeace, with illegally-logged wood still slipping into the continent, especially from the Democratic Republic of Congo (DRC).


Javan rhino population jumps by over 10 percent

(03/04/2014) The Javan rhino population has increased by over ten percent from 2012 to last year, according to new figures released by Ujung Kulon National Park. Using camera traps, rangers have counted a total of 58 Javan rhinos, up from 51 in 2012. Although the species once roamed much of Southeast Asia, today it is only found in Ujung Kulon National Park in western Javan and is known as one of the most imperiled mammals on the planet.


Lost Animals: Extinction and the Photographic Record – book review

(03/04/2014) Lost Animals: Extinction and the Photographic Record reaches into your imagination and draws you closer to the final days of a variety of extinct animals on Earth. Lost Animals: Extinction and the Photographic Record is filled with poignant and powerful first-hand accounts, photographic records, and illustrations.


Amazon trees super-diverse in chemicals


(03/03/2014) In the Western Amazon—arguably the world's most biodiverse region—scientists have found that not only is the forest super-rich in species, but also in chemicals. Climbing into the canopy of thousands of trees across 19 different forests in the region—from the lowland Amazon to high Andean cloud forests—the researchers sampled chemical signatures from canopy leaves and were surprised by the levels of diversity uncovered.


After GAR expands policy, over 50% of world's palm oil bound by zero deforestation commitments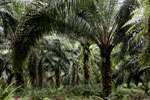 (03/03/2014) Over half the world's palm oil traded internationally is now bound by zero deforestation commitments after Singapore-based Golden-Agri Resources (GAR) extended its forest conservation policy across all palm oil it produces, sources and trades. In a filing posted Friday Singapore Stock Exchange, GAR announced its breakthrough forest conservation policy now applies to all the palm oil it trades.


The real cost of conservation: cheap protection rarely succeeds


(03/03/2014) Conservation efforts in less-developed and politically unstable countries are full of risk, according to a study published in PLOS ONE. The study, which looks at how to best evaluate conservation priorities, argues that selecting priority countries based solely on economic factors may lead to failure in conservation projects and increase the likelihood of negative impacts on local people.


Can palm oil move past its bad reputation?


(03/02/2014) Indonesia's palm oil industry has gained a notorious reputation in recent years. Palm oil companies are routinely accused of clearing primary forests, destroying the habitats of endangered species, releasing massive amounts of carbon by draining peat swamps and fueling land conflicts with local communities. In the face of this widespread criticism, some palm oil companies are exploring ways to clean up their operations by implementing innovative programs to minimize harm to the environment and ensure local communities benefit from palm oil investments, according to a new study.


NASA photo reveals ongoing haze problem in Sumatra

(03/01/2014) A new satellite image released by NASA highlights Indonesia's ongoing problem with haze caused by land-clearing fires set across carbon-dense peatlands on the island of Sumatra.


Sharp jump in deforestation when Amazon parks lose protected status

(03/01/2014) Areas that have had their protected status removed or reduced have experienced a sharp increase in forest loss thereafter, finds a new study published by Imazon, a Brazilian NGO.


Offshore wind farms could blunt hurricane damage


(02/28/2014) Massive offshore wind turbine arrays would reduce hurricane wind speeds and storm surge, reports a study published this week in Nature Climate Change. And while the size (tens of thousands of turbines) and cost (hundreds of billions of dollars) is difficult to imagine, the reduction in storm damage and value of electricity produced would effectively bring the price tag to zero according to the study authors.


South Africa loses nearly 150 rhinos to poachers so far this year

(02/28/2014) Since the first of the year, South Africa has lost 146 rhinos to poachers or approximately 2.5 rhinos every day. This is a slight dip from last year's poaching rate, which hit 1,004 for the whole year or 2.75 a day. South Africa is home to more rhinos than any other country on the planet, but the populations have been hit hard by poachers in recent years seeking rhino horn.


Palm oil plantations allegedly poison seven Critically Endangered elephants in Sumatra

(02/28/2014) Wildlife officials suspect foul play in the deaths of seven Sumatran elephants on the outskirts of Tesso Nilo National Park. Officials stumbled on the corpses of one female elephant, five young males, and one male calf in mid-February. Although the males had their tusks hacked off, the officials suspect the elephant were poisoned in revenge for disturbing illegal palm oil plantations inside the park.


Wonderful Creatures: the tiny, predatory penis-worm that lies in wait in the sand


(02/28/2014) The seabed is really where it's at in terms of animal diversity. Of the 35 known animal lineages, representatives of all but two are found here. In contrast, the huge numbers of species that inhabit tropical rainforests represent a mere 12 lineages. One group of animals that illustrates the diversity of the seabed is the Priapulida, which also go by the unfortunate common name of "penis worms." Only 20 species of priapulid are known today, a shadow of their diverse past, which extends back for well over 500 million years. Not commonly seen, the priapulids have attracted little attention from the zoology community as a whole.


Saving sharks one sandwich at a time: conservationists target 'shark bake'


(02/28/2014) Thousands of Carnival revelers in Trinidad wouldn't think of missing the chance to go to Maracas Beach, the most famous strip of sand on the small Caribbean island off the northeast coast of Venezuela. Beachgoers might not think twice about eating a favorite food called "shark bake" either – at least, until now. But this week, conservationists launched a shark-saving campaign timed to get maximum exposure out of the celebration that will bring throngs of visitors to the island.


Next big idea in forest conservation? Integrating demand for food with the need to save wild areas


(02/28/2014) Will it be possible safeguard the world's remaining rainforests while feeding billions of more mouths, many demanding more meat and richer diets? Dr. Mitchell Aide's is a tropical ecologist interested in how patterns of land use and biodiversity are affected by economic and demographic changes. Addressing food production and policy, Aide believes, as well as the Millennium Development Goals related to hunger, poverty, and sustainability are critical to conservation.


Sarawak's top official accused of violating constitution

(02/27/2014) Sarawak Chief Minister Taib Mahmud has been accused of violating Sarawak's constitution by engaging in commercial activities while serving as the state's top official over the past thirty plus years, reports the Bruno Manser Fund, an NGO that campaigns on behalf of Sarawak's forest people.


Despite frigid cold in U.S., January was the fourth warmest on record worldwide

(02/27/2014) Worldwide, this January was the fourth warmest since record-keeping began, according to new data released by National Oceanic and Atmospheric Administration (NOAA). While parts of the world, most notably eastern North America and northern Russia, experienced temperatures well-below average, overall the month was a scorcher. In fact, another dataset, from NASA's Goddard Institute for Space Studies (GISS), that uses different methodology, found that January was the third warmest since record keeping began.


Birds of the Serengeti – book review

(02/27/2014) Birds of the Serengeti: And Ngorongoro Conservation Area by Adam Scott Kennedy may be the best birding book available covering the general safari region for northwestern Tanzania and southern Kenya. Filled with firsthand accounts, excellent photographs, and broken down into chapters by habitats, Birds of the Serengeti: And Ngorongoro Conservation Area is the guidebook for the broader non-scientific community.


Palm oil's climate impact worse than thought due to methane emissions

(02/27/2014) Methane leaks from palm oil wastewater significantly increases the climate impact of palm oil production beyond emissions from land clearance, fire, and peatlands drainage, reports a new study published in Nature Climate Change. The research, led by Philip. G. Taylor of the University of Colorado, finds that annual methane emissions from palm oil wastewater effluent amount to the equivalent of 115 million tons carbon dioxide in Malaysia and Indonesia alone, or roughly 15 percent of total emissions from peat oxidation and land use change in the two countries.


Plastic waste ingested by worms threatens marine food chains


(02/26/2014) Small fragments of plastic waste are damaging the health of lugworms, putting a key cog in marine ecosystems at risk. Published in Current Biology, a new study by scientists at the University of Exeter and the University of Plymouth shows the impact of microplastics on the marine worms' health and behavior.


Procter & Gamble's palm oil suppliers linked to deforestation (photos)


(02/26/2014) A year-long investigation by Greenpeace has found companies that supply Procter & Gamble (P&G) (NYSE:PG) with palm oil are engaged in clearing of rainforests and peatlands in Indonesia, suggesting that Head & Shoulders shampoo and other consumer products made by the company may be linked to forest destruction.


Illegal logging surges in Mozambique

(02/25/2014) Illegal logging has spiked over the past five years in Mozambique, finds a new report by researchers at the University of Eduardo Mondlane.


Corals thriving despite acidified conditions in remote Pacific bay


(02/25/2014) Scientists have discovered a small island bay in the Pacific which could serve as a peephole into the future of the ocean. Palau's Rock Island Bay harbors a naturally occurring anomaly – its water is acidified as much as scientists expect the entire ocean to be by 2100 as a result of rising carbon dioxide emissions.


Is Brazil's epic drought a taste of the future?

(02/25/2014) With more than 140 cities implementing water rationing, analysts warning of collapsing soy and coffee exports, and reservoirs and rivers running precipitously low, talk about the World Cup in some parts of Brazil has been sidelined by concerns about an epic drought affecting the country's agricultural heartland.


Lady Gaga gets bitten by venomous primate, sparking outrage over loris trafficking


(02/25/2014) Last week, the musical artist, Lady Gaga, was 'nipped' by the world's only venomous primate, a slow loris, in a misguided attempt to use the animal in a new music video. After it bit the musician, the idea of using the primate in the video was dropped. This was just as well, according to loris expert Anna Nekaris, who says that slow lorises have become increasingly endangered worldwide by the illegal pet trade after people have seen them on YouTube videos.


Will tigers march ahead? Scientists find surprising connections between isolated populations in Central India


(02/25/2014) In May 2011, a young male Bengal tiger (Panthera tigris tigris) made its way to a village in the state of Karnataka in India. The tiger had been quite a hiker. To reach the village, it had walked more than 280 kilometers (174 miles) from Bandipur Tiger Reserve, a protected area famous for these elusive big cats.



Page 1
|
Page 2
|
Page 3
|
Page 4
|
Page 5
|
Page 6
|
Page 7
|
Page 8
|
Page 9
|
Page 10
|
Page 11
|
Page 12
|
Page 13
|
Page 14
|
Page 15
|
Page 16
|
Page 17
|
Page 18
|
Page 19
|
Page 20
|
Page 21
|
Page 22
|
Page 23
|
Page 24
|
Page 25
|
Page 26
|
Page 27
|
Page 28
|
Page 29
|
Page 30
| Page 31 |
Page 32
|
Page 33
|
Page 34
|
Page 35
|
Page 36
|
Page 37
|
Page 38
|
Page 39
|
Page 40
|
Page 41
|
Page 42
|
Page 43
|
Page 44
|
Page 45
|
Page 46
|
Page 47
|
Page 48
|
Page 49
|
Page 50
|
Page 51
|
Page 52
|
Page 53
|
Page 54
|
Page 55
|
Page 56
|
Page 57
|
Page 58
|
Page 59
|
Page 60
|
Page 61
|
Page 62
|
Page 63
|
Page 64
|
Page 65
|
Page 66
|
Page 67
|
Page 68
|
Page 69
|
Page 70
|
Page 71
|
Page 72
|
Page 73
|
Page 74
|
Page 75
|
Page 76
|
Page 77
|
Page 78
|
Page 79
|
Page 80
|
Page 81
|
Page 82
|
Page 83
|
Page 84
|
Page 85
|
Page 86
|
Page 87
|
Page 88
|
Page 89
|
Page 90
|
Page 91
|
Page 92
|
Page 93
|
Page 94
|
Page 95
|
Page 96
|
Page 97
|
Page 98
|
Page 99
|
Page 100
|
Page 101
|
Page 102
|
Page 103
|
Page 104
|
Page 105
|
Page 106
|
Page 107
|
Page 108
|
Page 109
|
Page 110
|
Page 111
|
Page 112
|
Page 113
|
Page 114
|
Page 115
|
Page 116
|
Page 117
|
Page 118
|
Page 119
|
Page 120
|
Page 121
|
Page 122
|
Page 123
|
Page 124
|
Page 125
|
Page 126
|
Page 127
|
Page 128
|
Page 129
|
Page 130
|
Page 131
|
Page 132
|
Page 133
|
Page 134
|
Page 135
|
Page 136
|
Page 137
|
Page 138
|
Page 139
|
Page 140
|
Page 141
|
Page 142
|
Page 143
|
Page 144
|
Page 145
|
Page 146
|
Page 147
|
Page 148
|
Page 149
|
Page 150
|
Page 151
|
Page 152
|
Page 153
|
Page 154
|
Page 155
|
Page 156
|
Page 157
|
Page 158
|
Page 159
|
Page 160
|
Page 161
|
Page 162
|
Page 163
|
Page 164
|
Page 165
|
Page 166
|
Page 167
|
Page 168
|
Page 169
|
Page 170
|
Page 171
|
Page 172
|
Page 173
|
Page 174
|
Page 175
|
Page 176
|
Page 177
|
Page 178
|
Page 179
|
Page 180
|
Page 181
|
Page 182
|
Page 183
|
Page 184
|
Page 185
|
Page 186
|
Page 187
|
Page 188
|
Page 189
|
Page 190
|
Page 191
|
Page 192
|
Page 193
|
Page 194
|
Page 195
|
Page 196
|
Page 197
|
Page 198
|
Page 199
|
Page 200
|
Page 201
|
Page 202
|
Page 203
|
Page 204
|
Page 205
|
Page 206
|
Page 207
|
Page 208
|
Page 209
|
Page 210
|
Page 211
|
Page 212
|
Page 213
|
Page 214
|
Page 215
|
Page 216
|
Page 217
|
Page 218
|
Page 219