Conservation news
Founded in 1999, Mongabay is a leading provider of environmental science and conservation news.
Behind the scenes of Showtime's blockbuster series on climate change
(04/18/2014) For years climate change activists and environmentalists have been clamoring for a high-profile, high-impact TV series about climate change to make Americans more aware of an issue that will affect billions of people around the globe in coming decades. This week they finally got it when Showtime released the first episode of Years of Living Dangerously, a big-budget TV series featuring a number of Hollywood's biggest stars as reporters and corespondents.


Rainforests on fire: climate change is pushing the Amazon over the edge


(04/18/2014) From 1999-2010, nearly three percent of the Amazon rainforest burned, and climate forecasts indicate dry conditions conducive to fire will only become more commonplace in the future. A new study indicates that rainforests are more vulnerable to fire than previously thought, and it warns the current combination of climate change and deforestation may be pushing Amazon forests past the breaking point.


Next big idea in forest conservation? Maps for the masses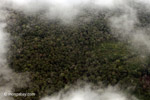 (04/18/2014) Mark Mulligan makes maps for the masses. In his work on tropical forests, Mulligan uses GIS, modeling, remote sensing, and lab experiments to turn research into datasets and policy support systems, which are available online for use in development, decision-making, and education.


Is Aru safe? Indonesia suspends plan to clear half the islands' forests


(04/17/2014) Aru, an area made up of about ninety-five low-lying islands in the Maluku province of eastern Indonesia, has suspended a plan to clear half of its total forest cover for sugar cane. However, the island paradise is still not safe from large-scale deforestation, according to a report from Mongabay-Indonesia.


Legal logging concessions drive illegal logging in Peru, threatening forests and indigenous people


(04/17/2014) Nearly 70 percent of officially inspected logging concessions in Peru have had their permits canceled or are under investigation for major breaches of forestry laws, finds a new study published in the journal Scientific Reports. Worryingly, the research also concludes that forestry permits are being widely used to launder timber illegally logged from outside concession areas.


Okapi-killing warlord shot dead in the Democratic Republic of the Congo


(04/17/2014) The head of an informal militia and poaching group, Paul Sadala a.k.a. 'Morgan,' was killed on Monday after surrendering himself to the army in the Democratic Republic of the Congo (DRC). A well-known elephant poacher and terrorist, Morgan became most famous for leading an attack on the Okapi Wildlife Reserve station in 2012.


New relative of the 'penis snake' discovered in Myanmar


(04/17/2014) Scientists have discovered a new species of limbless amphibians, known as caecilians, in Myanmar. Dubbing the species, the colorful ichthyophis (Ichthyophis multicolor), the researchers describe the new amphibian in a recent paper published in Zootaxa. The world's most famous caecilian is the so-called penis snake (Atretochoana eiselti) which was rediscovered in Brazil in 2011.


Malaysia at risk of falling behind in push for more sustainable palm oil


(04/17/2014) The Malaysian state should play a more active role in supporting the transition toward less environmentally destructive palm oil production, says a coalition of Malaysian NGO's. In a statement issued Sunday, the Malaysian Palm Oil NGO Coalition (MPONGOC) urged Malaysian banks, palm oil associations, and other government-backed institutions to commit to 'improving social and environmental standards in the palm oil industry'.


Weird and mysterious: scientists find new shark species


(04/16/2014) A long snout with teeth jutting from the sides? Check. Catfish-like barbels dangling from its chin? Got them. Gills on the side of its body? It has those, too. These are characteristics of a bizarre group of sharks known as sawsharks. And until recently, only seven species were recognized. However, a new discovery raises that number by one more.


Ecuador will have referendum on fate of Yasuni after activists collect over 700,000 signatures

(04/16/2014) In what is a major victory for environmentalists, campaigners with United for Yasuni have collected 727,947 signatures triggering a national referendum on whether or not oil drilling should proceed in three blocs of Yasuni National Park in Ecuador.


Long lives, big impacts: human life expectancy linked to extinctions


(04/15/2014) Since the arrival of Homo sapiens, other species have been going extinct at an unprecedented rate. Most scientists now agree that extinction rates are between 100 and 1000 times greater than before humans existed. Working out what is driving these extinctions is fiendishly complicated, but a new study suggests that human life expectancy may be partly to blame.


Nearly a thousand environmental activists murdered since 2002


(04/15/2014) At least 908 people were murdered for taking a stand to defend the environment between 2002 and 2013, according to a new report today from Global Witness, which shows a dramatic uptick in the murder rate during the past four years. Notably, the report appears on the same day that another NGO, Survival International, released a video of a gunman terrorizing a Guarani indigenous community in Brazil.


Malaysia imperils forest reserves and sea turtle nesting ground for industrial site (photos)


(04/15/2014) Plans for an industrial site threaten one of Malaysia's only marine turtle nesting beaches and a forest home to rare trees and mammals, according to local activists. Recently, the state government of Perak approved two industrial project inside Tanjung Hantu Permanent Forest Reserve. But activists say these will not only cut into the reserve, but also scare away nesting turtles from Pasir Panjang.


Ants plant rainforests, one seed at a time


(04/14/2014) Deforestation is destroying forests around the world, but its effects are especially obvious in the Amazon Basin. Due to cattle ranching, soybean farming, logging, and slash-and-burn agriculture, the rainforest is disappearing at a rapid pace. But a recent study published in the Journal of Ecology offers a unique solution to replanting the deforested landscapes: ants.


Climate change solution? UN touts ambitious (but cheap) investment in renewable energy


(04/14/2014) The world is warming rapidly due to greenhouse gas emissions, threatening everything from our food supply to our ecosystems, but the solution may be surprisingly cheap, according to the third and final report from the Intergovernmental Panel on Climate Change (IPCC). The report recommends a rapid and aggressive switch from fossil fuel-based energy to renewables.


Riddled with tumors: another blow to the Sumatran rhino species


(04/14/2014) Conservation for Sumatran rhinos suffered another blow last week, only days after Suci—one of only ten rhinos in captive breeding efforts—died at Cincinnati Zoo. Scientists in the Malaysian state of Sabah revealed that a newly captured female, Iman, suffers from an assortment of tumors in her uterus, hugely complicating reproduction efforts.


Life finds a way: the surprising biodiversity of cities


(04/11/2014) In the largest global assessment of urban biodiversity to date, researchers examined the biodiversity of urban areas and found that cities are home to a surprising number of species. The study underlines the conservation importance of preserving and creating green spaces when it comes to urban planning.


Amphibian pandemic may have hit Madagascar, hundreds of species at risk of infection


(04/11/2014) Madagascar is one of the world's hotspots for amphibian diversity, home to so many frog species that many of them don't even have names. But soon the island may also harbor a fungus causing drastic declines – even extinctions – of frogs around the world. Ironically, the wildlife trade that's often blamed for helping spread the disease may also give scientists a chance to prevent it.


Forests in Indonesia's concession areas being rapidly destroyed


(04/10/2014) Forest clearing within areas zoned for timber, logging, oil palm, and mining accounted for nearly 45 percent of deforestation in Indonesia between 2000 and 2010, finds a new study that examined forest loss within industrial concessions.


Next big idea in forest conservation? Empowering everyone to watch over forests


(04/10/2014) Nigel Sizer has worked on the forefront of global forest issues for decades. Currently, he is the Global Director of the World Resource Institute's (WRI) Forests Program, whose projects include the Global Forest Watch, the Forest Legality Alliance, and the Global Restoration Initiative. These programs work with governments, businesses, and civil society with the aim of sustaining forests for generations to come.


A new face for palm oil? How a small co-op is changing the industry in Honduras


(04/10/2014) Expanding oil palm plantations are among the top reasons for deforestation globally, along with cattle ranching, timber, and soy. However, a small palm oil production outfit recently became the first cooperative in the world to achieve Rainforest Alliance certification for sustainable growth of African palms, employing a number of innovations to ensure the prosperity of both forests and local communities.


Giant ibis, little dodo, and the kakapo: meet the 100 weirdest and most endangered birds


(04/10/2014) The comic dodo, the stately great auk, the passenger pigeon blotting out the skies: human kind has wiped out nearly 200 species of birds in the last five hundred years. Now, if we don't act soon we'll add many new ones to the list: birds such as the giant ibis, the plains-wanderer, and the crow honeyeater. And these are just a few of the species that appear today on the long-awaited EDGE list.


Cargill commits to zero deforestation, but environmentalists have questions


(04/09/2014) After years of criticism from environmental groups, Cargill says it will establish policies to eliminate deforestation, peatlands conversion, and social conflict from its palm oil supply chain. But activists aren't yet sure what to make of the agribusiness giant's pledge. On Tuesday Cargill released a letter it sent to the Roundtable on Sustainable Palm Oil (RSPO), a body that sets eco-certification standards, in response to a Greenpeace Report linking it to deforestation.


Collateral damage: new findings shed light on the full impact of commercial fishing


(04/09/2014) Aside from reducing the populations of the species sought for capture, commercial fisheries are also killing thousands of nontarget creatures such as sharks, albatross, and sea turtles, collectively referred to as "bycatch." However, the full extent of the problem is only beginning to be grasped.


City lights threaten rainforests by deterring bats


(04/09/2014) Fruit-eating bats play an important role in forest regeneration, collecting and spreading seeds far and wide. However, human development may be stymying bat-mediated dispersal. In a new study, researchers found that fruit bats avoid feeding in light-polluted areas, which may significantly affect forest growth.


The enemy of your enemy is your ant bodyguard: spider uses one predator for protection against another


(04/09/2014) The notion of spiders using ants as bodyguards seems a bit contradictory, but that is exactly what occurs on the tropical forest floors of the Philippines. The jumping spider strategically nests within the vicinity of the aggressive Asian weaver ant as a defense tactic against its main predator, the spitting spider.


Emissions from rainforest logging average 16% of those from deforestation


(04/08/2014) Carbon emissions from selective logging operations in tropical rainforests are roughly a sixth of those from outright forest clearing, finds a new study that evaluated 13 forestry concessions in six countries. The study analyzed carbon losses from elements of logging operations, including timber extraction, collateral damage to surrounding vegetation, and logging infrastructure like roads and skid trails.


Procter & Gamble, Cargill pledge to cut deforestation linked to palm oil


(04/08/2014) Procter & Gamble (P&G) and Cargill today announced new measures to cut deforestation from their palm oil supply chains. P&G (NYSE:PG), a consumer products giant that owns brands like Head & Shoulders and Oil of Olay, pledged to establish traceability of palm oil to supplier mills by the end of 2015. The policy commits it to eliminate deforestation from its supply chain by 2020.


Featured video: Showtime releases first episode of major new climate change series online


(04/08/2014) Although Showtime's landmark new climate change series doesn't premiere until Sunday, the network has released an edited version of the first episode of Years of Living Dangerously to the public (see below). The nine-part documentary series is being billed as a "groundbreaking" exploration into the many ways that climate change is already wreaking havoc on the lives of people around the world.


Extinction crisis: rising sea levels will submerge thousands of islands


(04/08/2014) Sea levels are rising at the highest rate in thousands of years, putting at risk low-lying islands around the world. In a new study published in Nature Conservation, researchers found that projected rises in sea level stand to swamp more than 10,000 islands, displacing human communities and wiping many unique species off the face of the earth.


Nearly 90 percent of logging in the DRC is illegal


(04/08/2014) The forestry sector in the Democratic Republic of Congo (DRC) is completely out of control, according to a new eye-opening report. Put together by the Chatham House, the report estimates that at least 87 percent of logging in the DRC was illegal in 2011, making the DRC possibly the most high-risk country in the world for purchasing legal wood products.


Australia proposes banning environmental boycotts

(04/07/2014) What do you do when a company is repeatedly caught trashing the environment and refuses to change its ways? Boycott! Activists and campaigners often use boycotting a company's products when other methods have failed, yet in Australia such boycotts could soon become illegal.


From seals to starfish: polar bears radically shift diet as habitat melts


(04/07/2014) One of the most iconic species of the ongoing climate change drama, polar bears have dropped in numbers as their habitat melts, with previous estimates forecasting a further 30 percent reduction within three generations. However, their situation may not be as dire as it seems.


Indonesian 'legal' timber scheme could be greenwashing illegal products, NGOs warn


(04/07/2014) Flaws in the country's system to verify legal wood products could have implications for trade with Europe, as new research suggests even certified companies in Indonesia may not be meeting EU standards. Indonesian civil society groups have called on their government to reform its legal timber certification system, pointing to widespread illegal practices among certified companies and an auditing system that is 'almost impossible' for companies to fail.


Will yellow fever drive brown howler monkeys to extinction in Argentina?


(04/04/2014) The brown howler monkey is listed as Critically Endangered in Argentina, where a small number persist in the northeastern portion of the country. Although habitat loss and other human impacts have contributed to the populations' decline, a new report indicates that yellow fever outbreaks in the region are primarily to blame.


Saving rainforests by buying them


(04/04/2014) For more than twenty five years, an international non-profit known as the World Land Trust has been working to protect tropical forests through land purchase and partnerships with local groups. Last year, the U.S. arm of the group decided to rebrand itself as the Rainforest Trust to better convey its core mission to the outside world. Since then, the Rainforest Trust has launched its most ambitious project yet: conserving 5.9 million acres of tropical forest in Peru.


The incredible shrinking salamander: researchers find another casualty of climate change


(04/04/2014) Climate change is contributing to a slew of global problems, from rising seas to desertification. Now, researchers have added another repercussion: shrinking salamanders. Many amphibian populations around the world are currently experiencing precipitous declines, estimated to be at least 211 times normal extinction rates. Scientists believe these declines are due to a multitude of factors such as habitat loss, agricultural contamination, and the accidental introduction of a killer fungus, among others.


U.S. citizens willing to spend billions to protect monarch butterflies


(04/03/2014) New research shows Americans are willing to pay for the protection of the ailing monarch butterfly, which is experiencing a steep decline in numbers. The study, published in Conservation Letters, found nearly three-quarters of those surveyed placed importance on conservation efforts for the iconic species.


Next big idea in forest conservation? Connecting deforestation to disease


(04/03/2014) Thomas Gillespie is concerned with the connections between conservation and disease, with a particular emphasis on primates. Much of his research examines the places where humans and animals are at a high risk of exchanging pathogens, and how human-caused disturbances, such as deforestation, can change disease dynamics and impacts.


Madagascar lemurs share spotlight with primatologist in new IMAX film

(04/03/2014) Tomorrow's opening of the IMAX film Island of Lemurs: Madagascar showcases not only endangered primates, but one of Madagascar's top conservationists: primatologist Patricia C. Wright.


Malaysian palm oil giant tied to social conflict, deforestation, says report


(04/03/2014) Unlike other palm oil giants that have recently made strong commitments to eliminating deforestation and social conflict from their supply chains, Malaysia-based Kuala Lumpur Kepong (KLK) continues to source palm oil associated with forest destruction and community conflict, argues a new report published by the Rainforest Action Network (RAN).


Featured video: celebrities speak out for Yasuni

(04/02/2014) A group of celebrities, including recent Academy Award winner Jared Leto, Law and Order's Benjamin Bratt, and Kill Bill's Daryl Hannah, have lent their voices to a new Public Service Announcement to raise signatures to protect Ecuador's Yasuni National Park from oil drilling.


Is deforestation-free clothing possible?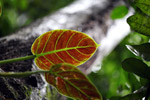 (04/02/2014) H&M and Zara/Inditex, two of the world's largest clothing companies, today pledged to eliminate old-growth forest destruction from their products. The commitment lends support to a new front on efforts to cut deforestation out of the supply chains of global brands. Until now, most of the focus of campaigners has been on pulp and paper, timber, and agricultural commodities like soy, palm oil, and cattle.


How locals and conservationists saved the elephants of Mali amidst conflict and poverty


(04/02/2014) At a time when Africa's elephants are facing a relentless poaching crisis, one community has managed to safeguard their elephants in the most unlikely of places: Mali. In a country that has suffered from widespread poverty, environmental degradation, and, most recently, warfare, a collaboration between conservationists and the local community has kept Mali's elephants from extinction.


Is 20 millions tons enough? Scientists recommend plastic crackdown as oceans choke


(04/02/2014) Every year, 20 million tons of plastic enters the world's oceans. In 2012, the Rio +20 United Nations Conference on Sustainable Development dubbed marine plastic litter "a major environmental issue that the world must address," and asked for management action by 2025.


Bioluminescent bacteria expose toxic arsenic in Bangladesh


(04/02/2014) A knob turns, and pure water streams from the faucet. In developed nations, this expectation borders on being a fundamental human right. Elsewhere in the world, tap water is a pipe dream, while finding potable groundwater can be a full-time occupation laced by lethal threats—such as arsenic contamination.


Court partially stops Japan's 'scientific' whaling, but Pacific harvests to continue


(04/01/2014) Japan has harvested thousands of whales in North Pacific and Antarctic waters since the implementation of a global ban on whaling, eliciting harsh criticism from the international community. Now, in a landmark decision, the International Court of Justice (ICJ) has ruled that Japan must cease its whaling activities in the Antarctic.


Ten years after Lost Africa: a retrospective on indigenous issues


(04/01/2014) Ten years ago, Cyril Christo and Marie Wilkinson photographed and wrote, a tribute to the expansive imagination of Africa's vast landscape, incredible people, and astonishing animals. As Marie and Cyril tell us below in this interview, now is the time to listen, consider, and conserve our ecology and our cultural relationships with the ecology that supports us each day.


Chile turns to owls to combat fatal disease


(04/01/2014) This year the Hanta virus has already caused 15 deaths in Chile, according to reports in The Santiago Times. It isn't always fatal—the 15 deaths were of a total of 36 cases over six months—but the symptoms are severe. Those affected experience flu-like symptoms, as well as nausea, vomiting, diarrhoea and trouble breathing. But now Chile is using a novel method to fight the disease: owls.


Death of young Sumatran rhino shouldn't discourage captive breeding efforts say conservationists


(04/01/2014) Just over two weeks ago, conservationists in the Malaysian state of Sabah managed to finally catch a wild Sumatran rhino female after months of failed attempts. But following such hopeful events, comes bad news thousands of miles away: a young female rhino, named Suci, died over the weekend at the Cincinnati Zoo.



Page 1
|
Page 2
|
Page 3
|
Page 4
|
Page 5
|
Page 6
|
Page 7
|
Page 8
|
Page 9
|
Page 10
|
Page 11
|
Page 12
|
Page 13
|
Page 14
|
Page 15
|
Page 16
|
Page 17
|
Page 18
|
Page 19
|
Page 20
|
Page 21
|
Page 22
|
Page 23
|
Page 24
|
Page 25
|
Page 26
|
Page 27
|
Page 28
| Page 29 |
Page 30
|
Page 31
|
Page 32
|
Page 33
|
Page 34
|
Page 35
|
Page 36
|
Page 37
|
Page 38
|
Page 39
|
Page 40
|
Page 41
|
Page 42
|
Page 43
|
Page 44
|
Page 45
|
Page 46
|
Page 47
|
Page 48
|
Page 49
|
Page 50
|
Page 51
|
Page 52
|
Page 53
|
Page 54
|
Page 55
|
Page 56
|
Page 57
|
Page 58
|
Page 59
|
Page 60
|
Page 61
|
Page 62
|
Page 63
|
Page 64
|
Page 65
|
Page 66
|
Page 67
|
Page 68
|
Page 69
|
Page 70
|
Page 71
|
Page 72
|
Page 73
|
Page 74
|
Page 75
|
Page 76
|
Page 77
|
Page 78
|
Page 79
|
Page 80
|
Page 81
|
Page 82
|
Page 83
|
Page 84
|
Page 85
|
Page 86
|
Page 87
|
Page 88
|
Page 89
|
Page 90
|
Page 91
|
Page 92
|
Page 93
|
Page 94
|
Page 95
|
Page 96
|
Page 97
|
Page 98
|
Page 99
|
Page 100
|
Page 101
|
Page 102
|
Page 103
|
Page 104
|
Page 105
|
Page 106
|
Page 107
|
Page 108
|
Page 109
|
Page 110
|
Page 111
|
Page 112
|
Page 113
|
Page 114
|
Page 115
|
Page 116
|
Page 117
|
Page 118
|
Page 119
|
Page 120
|
Page 121
|
Page 122
|
Page 123
|
Page 124
|
Page 125
|
Page 126
|
Page 127
|
Page 128
|
Page 129
|
Page 130
|
Page 131
|
Page 132
|
Page 133
|
Page 134
|
Page 135
|
Page 136
|
Page 137
|
Page 138
|
Page 139
|
Page 140
|
Page 141
|
Page 142
|
Page 143
|
Page 144
|
Page 145
|
Page 146
|
Page 147
|
Page 148
|
Page 149
|
Page 150
|
Page 151
|
Page 152
|
Page 153
|
Page 154
|
Page 155
|
Page 156
|
Page 157
|
Page 158
|
Page 159
|
Page 160
|
Page 161
|
Page 162
|
Page 163
|
Page 164
|
Page 165
|
Page 166
|
Page 167
|
Page 168
|
Page 169
|
Page 170
|
Page 171
|
Page 172
|
Page 173
|
Page 174
|
Page 175
|
Page 176
|
Page 177
|
Page 178
|
Page 179
|
Page 180
|
Page 181
|
Page 182
|
Page 183
|
Page 184
|
Page 185
|
Page 186
|
Page 187
|
Page 188
|
Page 189
|
Page 190
|
Page 191
|
Page 192
|
Page 193
|
Page 194
|
Page 195
|
Page 196
|
Page 197
|
Page 198
|
Page 199
|
Page 200
|
Page 201
|
Page 202
|
Page 203
|
Page 204
|
Page 205
|
Page 206
|
Page 207
|
Page 208
|
Page 209
|
Page 210
|
Page 211
|
Page 212
|
Page 213
|
Page 214
|
Page 215
|
Page 216
|
Page 217
|
Page 218
|
Page 219