Conservation news
Founded in 1999, Mongabay is a leading provider of environmental science and conservation news.
Turkish government bears down on rural resistance to mining and hydro projects
(06/22/2015) Over the past two decades, industry has encroached rapidly on Turkey's Black Sea region. Home to just 10 percent of Turkey's population of 75 million, it contains some of the country's most beautiful and biodiverse natural areas. As the threats to these places multiply, so too has the local resistance. Villagers face police force, legal hurdles, and more subtle means of suppression in their fight to protect the environment.


Norway, Colombia target partnership to save rainforests

(06/22/2015) Norway and Colombia are in talks to establish a partnership to protect the South American country's rainforests.


Study confirms what scientists have been saying for decades: the sixth mass extinction is real and caused by us


(06/21/2015) Humans are wiping species off the plant at a rate at least 100 times faster than historical levels, providing further evidence that we're in the midst of a sixth great extinction, concludes a new study based on 'extremely conservative' assumptions on past and current extinction rates.


Happy World Giraffe Day (Photos)

(06/21/2015) Families across the United States are today celebrating Father's Day. But this Sunday is extra special because it is also World Giraffe Day.


Many tropical species surprisingly resilient, if not actively persecuted


(06/19/2015) Dr. Richard Corlett is the current Director of the Center for Integrative Conservation at the Xishuangbanna Tropical Botanical Garden, which is part of the Chinese Academy of Sciences. He is also a former president of ATBC, and one of the keynote speakers for this year's conference in Hawaii. Dr. Corlett recently spoke with Mongabay.com about some of the insights he's gained from his research in tropical ecology and conservation.


Elephant poaching gets center stage in NYC ivory crush

(06/19/2015) Public awareness of the global elephant ivory poaching crisis got a high profile boost today with the crush of 2,000 pounds (907 kg) of confiscated ivory in New York City's Times Square.


Pope calls for action on climate change, biodiversity loss

(06/19/2015) In a letter being widely heralded by environmentalists, yesterday Pope Francis called on world leaders to address threats to the planet, including climate change and species extinction. Notably, the leader of the Catholic Church singled out "human activity" as the main driver of these threats.


Today: watch rainforest wildlife live #rainforestlive

(06/19/2015) A number of conservation groups have partnered up to deliver a full day of rainforest wildlife viewing via social media.


UN resolves to negotiate treaty governing the high seas

(06/19/2015) The high seas are often called the Wild West of the ocean. These vast oceanic tracts begin 200 miles from shore and fall under no nation's jurisdiction. And while there are various agreements governing human activities there, there is no comprehensive management framework coordinating them all. That is now likely to change. The United Nations General Assembly today resolved to begin negotiating an international treaty specifically focused on the conservation and sustainable use of marine life on the high seas.


New solidarity in struggle to protect Turkey's 'life spaces'


(06/19/2015) Emerging regional and national networks seek to build connections between local communities and provide support to their fights against dams, mines, and other environmental threats.


Can we save the Sumatran rhino? Indonesia holds out hope


(06/19/2015) 'One percent of the world's population,' veterinarian Zulfi Arsan says as he nods towards Bina, a 714-kilogram, 30-year-old female Sumatran rhinoceros leisurely crunching branches whole. A gentle and easygoing rhino, pink-hued Bina doesn't seem to mind the two-legged hominids snapping pictures and awing at her every move at the Sumatran Rhino Sanctuary.


Palm oil giants to investigate company found razing Papuan rainforest

(06/18/2015) Agribusiness giants Cargill and Golden Agri-Resources (GAR) are pledging to investigate a palm oil supplier after an Indonesian environmental group presented evidence of rainforest clearing in New Guinea.


Has Amazon deforestation reached a 7-year high in Brazil?

(06/18/2015) Analysis of satellite data suggests deforestation in the Brazilian Amazon may have reached a seven-year high.


It can be done! – Building better dams in the Andean Amazon


(06/18/2015) More than 150 dams are currently planned for five of the six major Andean tributaries of the Amazon River. Damming those large, free-flowing streams would provide hydropower to half a dozen South American countries – meeting their energy needs for decades to come, but with unknown, potentially calamitous environmental and social impacts.


Real-time monitoring: How timely location data can keep wildlife out of danger zones


(06/18/2015) Do you know where your study animals are? How fast have they travelled over the past day or week? How far are they from a river, or from a highway? Previously, wildlife biologists had to estimate the locations of their study subjects, using either triangulation from two or more receiver locations or identifiable landscape features on aerial photos or hand-drawn maps. With the advent of GPS technology, they can pinpoint the location of their subject to within a few meters, at any given time.


Top canned tuna brands rank worst in destructive fishing practices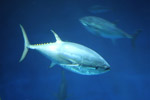 (06/17/2015) Starkist, Bumblebee, and the kitchily named Chicken of the Sea are among the most familiar brands of canned tuna on grocery store shelves. They also rank the worst in terms of the sustainability and transparency of their fishing and labor practices, according to the environmental non-profit Greenpeace USA. The group's recently released Tuna Shopping Guide ranks 14 of the most popular tuna brands in the U.S., giving 8 failing grades.


Photos: periodic closure of fishing grounds boosts octopuses and helps coastal communities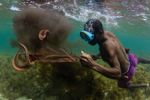 (06/17/2015) For communities that depend on fishing for their livelihoods, fishing bans as a way to conserve marine life are not always popular. But some villages in southwest Madagascar seem to have hit upon a strategy to reap economic gains from bans. Temporarily closing down portions of their octopus-fishing areas every year not only helps villages revive declining octopus populations, but also generates more income for fishermen and fisherwomen, according to a new study.


New campaign says 'tickling is torture' for slow lorises


(06/17/2015) Have you seen a video where a slow loris—a small, cute, big-eyed primate from Asian rainforests—gets tickled? Here's the real story of how that slow loris got there. It was stolen from the wild by poachers, who probably took it from its mother—after killing her. Then its teeth were torn out with pliers and without anesthetic, a procedure many stolen slow lorises don't survive.


Lack of stock data and incentives to collect it stymie Indonesian tuna fisheries on path to sustainability


(06/17/2015) Indonesia — the world's largest source of tuna — lands one-tenth of its tuna catch by means of small-scale, low impact fishing techniques. But little of it is sold under eco-labels, which earn sustainably harvested seafood a premium price in U.S. and European grocery stores. The reason is a lack of quality data on tuna stocks, which is a requirement of eco-labels.


Gold miners invade Amazonian indigenous reserve

(06/16/2015) Illegal miners have invaded an indigenous reserve in the Peruvian Amazon, reveals new analysis of satellite imagery.


Scientists find surprising climate change refuge for reef-building corals: beneath mangroves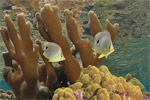 (06/16/2015) Coral reefs are the gardens of the ocean. Covering just a tiny fraction of the vast sea floor, they are among the most biodiverse ecosystems on the planet. However, global warming and ocean acidification increasingly threaten them. Now scientists have discovered that corals could potentially survive global warming by numbering among the Earth's first climate change refugees. They could flee warming oceans to find a new home in the shade beneath coastal mangroves, says a recent study published in the journal Biogeosciences.


FDA bans artificial trans fats, paving way for more U.S. palm oil consumption


(06/16/2015) The U.S. Food and Drug Administration (FDA) today ordered food manufacturers to stop using trans fats within three years, potentially paving the way for increased palm oil consumption in the United States.


What do China, Kenya and India have in common? Wildlife trafficking

(06/16/2015) When it comes to trafficking rhino, elephant, and tiger parts the biggest players are China, Kenya, India, Vietnam, South Africa and Thailand, according to a new paper in PNAS. Examining news media reports aggregated by HealthMap: Wildlife Trade, researchers were able to pinpoint the most important countries for exporting, moving and importing illegal wildlife parts worldwide.


How solar thermal curbs pollution and improves health

(06/16/2015) Modern environmental crises of global resources often threaten both human health as well as biodiversity. Many of these concerns have consistently escaped remediation by public health institutions and mainstream environmental organizations. The compounding severity of these threats requires solutions that are cheap, local, scalable, easily replicated and immediately beneficial to local populations and wildlife.


$4.5 Billion Spent On Voluntary Carbon Offsets Over Past Decade: Report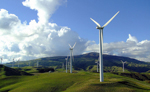 (06/16/2015) Nearly one billion carbon offset credits were voluntarily purchased over the past decade, which netted conservation and clean energy projects almost $4.5 billion, according to a recent report by the Washington D.C.-based conservation group Forest Trends.


Climate negotiators make key breakthrough on forest protection deal ahead of Paris talks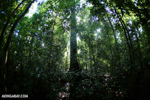 (06/16/2015) Negotiators at U.N. climate talks in Bonn, Germany, have produced a draft agreement on the technical provisions of a plan to reduce emissions from deforestation and forest degradation. Known as REDD+, the forest conservation plan is now far more likely to be included in a climate deal to be negotiated in Paris this December.


Bolivia opens protected areas to oil companies

(06/16/2015) A new law has opened millions of hectares of protected areas in Bolivia to oil and gas extraction.


Rainforest parks cut malaria transmission

(06/16/2015) Strictly protected areas in the Brazilian Amazon are associated with lower rates of malaria transmission than extractive reserves, mining zones, and areas with roads, reports a paper published this week in Proceedings of the National Academy of Sciences. The findings add to a growing body of data suggesting that conservation efforts contribute to human welfare.


Consumers willing to pay sharp premium for wildlife-friendly palm oil, claims study

(06/15/2015) Shoppers may be willing to pay a 15 to 56 percent premium for palm oil produced without the destruction endangered species' habitat, asserts a study published today in the Proceedings of the National Academy of Sciences.


Asiatic lion population rises by 27% in five years

(06/15/2015) A new survey last month put the number of wild Asiatic lions (Panthera leo persica) at 523 individuals, a rise of 27% from the previous survey in 2010. Once roaming across much of Central and Western Asia, Asiatic lions today are found in only one place: Gir Forest National Park and surrounding environs in western India.


A toad's relationship with its prey endures in the face of deforestation for palm oil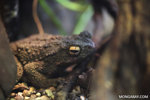 (06/15/2015) Biologists and conservationists have studied the effects of habitat degradation on individual species, but have rarely investigated how logging and conversion of rainforests to oil palm agriculture change interspecies relationships. A study of a toad and its ant prey found that while the toad dwindled in disturbed habitats, a shortage of food was not the reason.


'Trying to follow the money': Opacity rules in Southeast Asia's land rush, finds study


(06/15/2015) As the rush for land in Southeast Asia continues at breakneck speed, often bringing with it social and environmental destruction, a new study by a major environmental research group explores how well investors really know where their money is going, and the possibilities and limits of existing data in achieving greater accountability.


Forest governance index shows Indonesia has long way to go


(06/13/2015) Weak spatial planning and law enforcement, land tenure problems and a lack of transparency in licensing are some of the issues highlighted in an annual report on forest governance the Indonesian Environment and Forestry Ministry presented to the president last week. The Forest Governance Index 2014, as it was packaged, gave Indonesia score of 35.97 on a scale of one to 100.


90% of Amazon deforestation occurs outside protected areas

(06/13/2015) Ten percent of deforestation in the Brazilian Amazon between August 2012 and July 2014 occurred in protected areas, reports new research from Imazon.


Rising seas, sinking peat to swamp Malaysian and Indonesian palm oil


(06/13/2015) With global sea levels going up at a rate of about 9 millimeters per year, the livelihoods of many coastal people in the world look increasingly threatened, especially in those parts of the world with limited financial or technical means to adapt. A rate of a thumb-width of water per year may not sound like much, but the half to one meter higher water levels mean that many coastal people will have to abandon their homes and fields before the end of the century.


The ivory trade and the war on wildlife (rangers) [commentary]


(06/13/2015) In this commentary, Fred Bercovitch, wildlife conservation biologist at Kyoto University, confronts the conservation community with an unconventional approach to stopping the ivory trade and illegal elephant killing. The views expressed are his own.


Inside The Toxic Tour: Not for prime-time Ecuador (PHOTOS)


(06/12/2015) Ecuador spent $4 million to promote itself during the 2015 Super Bowl as an ecotourism destination. The ad was backed by the Beatles' booming anthem 'All You Need is Love.' The Toxic Tour offers a different perspective: taking visitors into the belly of the beast, the epicenter of Ecuador's petroleum exploitation grid, a trip best accompanied by REM's anti-anthem, 'It's the end of the World.'


Palm oil giant announces deforestation freeze amid NGO campaign


(06/12/2015) Palm oil giant Astra Agro Lestari has announced an immediate moratorium on land clearing, less than a month after the launch of an environmental campaign targeting one of its sister companies, the Mandarin Oriental hotel chain. The prohibition applies to Astra Agro's own plantations as well as to those of its suppliers. Astra Agro characterized the freeze as a major step toward bringing its operations into line with the standards of the Indonesia Palm Oil Pledge, a high-profile, joint sustainability commitment signed by palm giants Wilmar, Cargill, Golden Agri-Resources, Asian Agri and Musim Mas as well as the Indonesian Chamber of Commerce.


Catch a whiff? Device aims to reveal age, gender, and identity of endangered wolves from the scent of their poop


(06/11/2015) Wolves use their noses to track their quarry by its scent. Now a scientist is turning the tables, building a handheld device to study endangered Mexican gray wolves based on the odor of their scat.


Tapajós and other Amazon dams not sustainable development say reports


(06/11/2015) Plans to build hydroelectric dams globally -- especially in the Amazon and other tropical locales -- are often touted as 'sustainable development.' However, according to a trio of new reports, these large infrastructure projects will do enormous harm to rainforest ecosystems and indigenous peoples, while also emitting far more greenhouse gases than the U.N. and other organizations officially estimate, with potentially disastrous results.


Experts question White House claim that new free trade agreements have strong environmental protections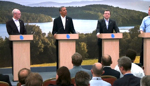 (06/11/2015) A report released by the Obama administration last month claims that new international trade deals now being negotiated have stronger environmental protections than past trade agreements, but many experts are not convinced.


Oil palm company accused of violating RSPO, IPOP standards in Indonesia


(06/11/2015) The reputation of oil palm business group Sawit Sumbermas Sarana, a holding of one of Indonesia's richest men, has in recent days taken hits on multiple fronts, with a pair of NGOs separately accusing the firm of violating various sustainability commitments it is party to. The criticism highlights holes in both the Indonesia Palm Oil Pledge (IPOP), a high-profile sustainability pact to which palm giants Wilmar, Golden Agri-Resources, Musim Mas, Asian Agri and Cargill are signatories, and the Roundtable on Sustainable Palm Oil (RSPO).


151 dams could be catastrophic to Amazon ecological connectivity


(06/10/2015) As South American countries begin to move beyond fossil fuels, many are looking to hydropower. The rivers flowing from the Andes Mountains down into the Amazon basin could provide a wealth of liquid potential to meet the energy demands of expanding populations, economies, and development.


Satellite images provide new view of uncontacted Amazonian communities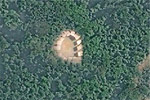 (06/10/2015) A laundry list of dangers threaten Amazonia's few remaining uncontacted indigenous communities. Colonists and industry workers often grab tribal land for mining, logging, drug trafficking, or hydrocarbon extraction, which damage the groups' environment and bring them into conflict with armed settlers. Careless encroachment by outsiders can also bring diseases to which uncontacted groups have no immunity.


Conservationists appeal to donors after mystery kills 134,252 saiga


(06/10/2015) The good news: conservationists believe that whatever killed off over a hundred thousand saiga in Kazakhstan in less than a month has abetted. The bad news: the final death tally is 134,252 saiga or around half the population of an animal already considered Critically Endangered. Given the dire situation, conservationists are now asking for emergency donations.


New fund helps groups buy land quickly to protect threatened wildlife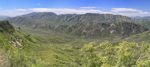 (06/09/2015) When an opportunity to acquire some crucial piece of habitat becomes available, conservationists don't always have the funds at their disposal to outbid other interested parties. Enter the Quick Response Biodiversity Fund, a new initiative whose goal is to rapidly respond to opportunities to purchase land in developing countries as a way to protect critical habitat for endangered and threatened species.


Saving the greater sage grouse, the most hotly-debated bird since the spotted owl (PHOTOS)


(06/09/2015) The greater sage grouse -- also known as the sage chicken, sage hen and sage cock -- is North America's largest grouse and an icon of both sagebrush country and the untamed West. But it is rapidly disappearing from the 11 Western U.S. states and two Canadian provinces it calls home.


Happy tigers: Siberian population continues to grow


(06/09/2015) The Siberian tiger population continues to rebound, according to the latest numbers from the subspecies' stronghold in Russia. Ten years ago, conservationists estimated 423-502 Amur tigers in Siberia. But last month, the Russian government and WWF said numbers had risen to 480-540 tigers, including an estimated 100 cubs.


Bolivia's aggressive agricultural development plans threaten forests


(06/08/2015) Bolivia's government, supported by some small and most large producers, pushes to expand agricultural lands at the expense of the nation's environment. In April 2015, small-scale Bolivian farmers gathered for a summit with stakeholders from a very different part of the agricultural sector: commercial farmers who oversee vast farms and watch international exchange markets just as closely as the weather.


Passenger pigeon redo? Superabundant bird collapses across Eurasia


(06/08/2015) In 1914 the world's last passenger pigeon died. Nicknamed, Martha, she was not killed by hunters, but simply old age. With her passing, the passenger pigeon fell into extinction. A hundred years before Martha's death, however, the passenger pigeon may have been the most populous bird in the world with a population often estimated in the billions. Now, conservationists warn history may be repeating itself.



Page 1
| Page 2 |
Page 3
|
Page 4
|
Page 5
|
Page 6
|
Page 7
|
Page 8
|
Page 9
|
Page 10
|
Page 11
|
Page 12
|
Page 13
|
Page 14
|
Page 15
|
Page 16
|
Page 17
|
Page 18
|
Page 19
|
Page 20
|
Page 21
|
Page 22
|
Page 23
|
Page 24
|
Page 25
|
Page 26
|
Page 27
|
Page 28
|
Page 29
|
Page 30
|
Page 31
|
Page 32
|
Page 33
|
Page 34
|
Page 35
|
Page 36
|
Page 37
|
Page 38
|
Page 39
|
Page 40
|
Page 41
|
Page 42
|
Page 43
|
Page 44
|
Page 45
|
Page 46
|
Page 47
|
Page 48
|
Page 49
|
Page 50
|
Page 51
|
Page 52
|
Page 53
|
Page 54
|
Page 55
|
Page 56
|
Page 57
|
Page 58
|
Page 59
|
Page 60
|
Page 61
|
Page 62
|
Page 63
|
Page 64
|
Page 65
|
Page 66
|
Page 67
|
Page 68
|
Page 69
|
Page 70
|
Page 71
|
Page 72
|
Page 73
|
Page 74
|
Page 75
|
Page 76
|
Page 77
|
Page 78
|
Page 79
|
Page 80
|
Page 81
|
Page 82
|
Page 83
|
Page 84
|
Page 85
|
Page 86
|
Page 87
|
Page 88
|
Page 89
|
Page 90
|
Page 91
|
Page 92
|
Page 93
|
Page 94
|
Page 95
|
Page 96
|
Page 97
|
Page 98
|
Page 99
|
Page 100
|
Page 101
|
Page 102
|
Page 103
|
Page 104
|
Page 105
|
Page 106
|
Page 107
|
Page 108
|
Page 109
|
Page 110
|
Page 111
|
Page 112
|
Page 113
|
Page 114
|
Page 115
|
Page 116
|
Page 117
|
Page 118
|
Page 119
|
Page 120
|
Page 121
|
Page 122
|
Page 123
|
Page 124
|
Page 125
|
Page 126
|
Page 127
|
Page 128
|
Page 129
|
Page 130
|
Page 131
|
Page 132
|
Page 133
|
Page 134
|
Page 135
|
Page 136
|
Page 137
|
Page 138
|
Page 139
|
Page 140
|
Page 141
|
Page 142
|
Page 143
|
Page 144
|
Page 145
|
Page 146
|
Page 147
|
Page 148
|
Page 149
|
Page 150
|
Page 151
|
Page 152
|
Page 153
|
Page 154
|
Page 155
|
Page 156
|
Page 157
|
Page 158
|
Page 159
|
Page 160
|
Page 161
|
Page 162
|
Page 163
|
Page 164
|
Page 165
|
Page 166
|
Page 167
|
Page 168
|
Page 169
|
Page 170
|
Page 171
|
Page 172
|
Page 173
|
Page 174
|
Page 175
|
Page 176
|
Page 177
|
Page 178
|
Page 179
|
Page 180
|
Page 181
|
Page 182
|
Page 183
|
Page 184
|
Page 185
|
Page 186
|
Page 187
|
Page 188
|
Page 189
|
Page 190
|
Page 191
|
Page 192
|
Page 193
|
Page 194
|
Page 195
|
Page 196
|
Page 197
|
Page 198
|
Page 199
|
Page 200
|
Page 201
|
Page 202
|
Page 203
|
Page 204
|
Page 205
|
Page 206
|
Page 207
|
Page 208
|
Page 209
|
Page 210
|
Page 211
|
Page 212
|
Page 213
|
Page 214
|
Page 215
|
Page 216
|
Page 217
|
Page 218
|
Page 219