conservation news and environmental science news.
Mr. Darcy and the Manic Pixie Dream Girl: monkeys display distinct personality types
(10/01/2012) Remember the 'man with no name' played by Clint Eastwood in A Fistful of Dollars, Mr. Darcy in Jane Austen's Pride and Prejudice, or the bubbly cute girl in every romantic comedy from Legally Blonde to Breakfast at Tiffany's? Each of these characters represent an over-the-top type of human personality—loner (man with no name), aloof (Darcy), and nice (the bubbly cute girl)—but a new study in the Proceedings of the National Academy of Sciences (PNAS) finds that it's not only humans that show such distinct types, but baboons as well. Studying 45 female chacma baboons in Botswana's Moremi Game Reserve over seven years, the researchers found that such personality types, unrelated to social statues, helped to determine the animals' overall sociability and the stability of their relationships.


British government comes out against drilling in Virunga National Park by UK company

(10/01/2012) The British government has come out in opposition against oil drilling plans by UK-based, SOCO International, in Virunga National Park, reports Reuters. The first national park established on the continent, Virunga is home to one of only two populations of mountain gorillas (Gorilla beringei beringei) in the world. In March of this year, two oil exploratory permits came to light granting SOCO seismic testing inside the park by the government of the Democratic Republic of Congo (DRC).


Illegal logging worth $30-100B annually

(10/01/2012) Illegal logging accounts for 15-30 percent of forestry in the tropics and is worth $30-100 billion worldwide, alleges a new report published by the United Nations Environment Programme (UNEP) and INTERPOL. Consuming countries play a major role in the trade, which is increasingly sophisticated and in some places is facilitated by the expansion of industrial plantations.


Rarest gorillas lose half their habitat in 20 years

(10/01/2012) Cross River gorillas and eastern gorillas lost more than half their habitat since the early 1990s due to deforestation, logging, and other human activities, finds a comprehensive new assessment across great apes' range in West and Central Africa.


Cute animal picture of the day: caracal kitten in Yemen

(10/01/2012) The first ever research project on the caracal (Caracal caracal) in Yemen has taken an astounding photo of a mother caracal and her kitten in the Hawf Protected Area. Conducted by largely local researchers, the study is aiming to estimate Yemen's caracal population and better understand the threats to the species.


Aceh revokes permit for controversial oil palm plantation in Sumatra

(10/01/2012) Aceh Governor Zaini Abdullah officially revoked the business permit for a company developing a controversial oil palm plantation in a peat swamp in Sumatra, concluding a case that had tested Indonesia's commitment to a moratorium on new concessions in peatlands and rainforests.


200 indigenous block road to dam in Sarawak

(09/29/2012) 200 indigenous men and women are blockading shipments of construction materials to a dam site in Malaysian Borneo to protest the impact of the hydroelectric project on their traditional forest home, reports the Bruno Manser Fund (BMF), a Switzerland-based group that campaigns on behalf of forest people of Sarawak.


Sustainability pact aside, Greenpeace says paper giant APP must stop facilitating deforestation

(09/27/2012) Asia Pulp & Paper (APP) must stop accepting timber sourced from clearance of rainforests and peatlands for its sustainability pact to have any credibility, says Greenpeace.


IUCN to kick-off Green List for 'fully conserved' species

(09/27/2012) Following news on endangered species can sometimes be a depressing, albeit important, affair. In an age of vast deforestation, pollution, overexploitation, rising human populations, and climate change, every day seems to bring more stories about species, or biodiversity in total, on the brink. However, the news is not grim for all species, conservation efforts has achieved success in stabilizing, growing, and in some cases, even protecting in the long-term, for a number of the world's wildlife. Now, a new list by the International Union for the Conservation of Nature (IUCN) will highlight these positive poster-childs of conservation.


Another journalist attacked in Cambodia for covering illegal logging

(09/27/2012) Two weeks after an environmental journalist was found murdered in the trunk of his car, another journalist has been brutally attacked in Cambodia. Ek Sokunthy with the local paper Ta Prum says he was beaten in his home by three assailants by a pistol and a stick. The attack follows swiftly after the high-profile murder of 44-year-old forest journalist Hang Serei Oudom.


World Bank agrees to fund project related to controversial Gibe III dam

(09/27/2012) Originally refusing to provide funding to Ethiopia's controversial Gibe III hydroelectric dam, the World Bank has now announced plans to fund the power lines that will carry generated electricity away from it. In their official statement they report that the lines will "connect Ethiopia's electrical grid with Kenya's, create power-sharing between the two countries, reduce energy costs, promote sustainable and renewable power generation [and] better protect the region's environment...eventually benefiting 212 million people in five countries."


Jaguar conservation gets a boost in North and Central America


(09/27/2012) Jaguar conservation has received a huge boost in the past few months both in Latin America and in the U.S. An historic agreement singed between the world's leading wild cat conservation organization Panthera and the government of Costa Rica in addition to a new U.S. Fish and Wildlife Service (FWS) proposal bring renewed hope to the efforts to revive the iconic jaguar in its current habitat and return the cats to the American Southwest.


Livelihoods depend on the environment in the Western Ghats

(09/27/2012) In the Uttar Kannada district of the Western Ghats, the livelihood of the average individual depends largely on the well being of the environment. Six months ago, before large-scale mangrove planting of the area, if someone were to walk through the banks of the mangroves in the Western Ghats he would see many fishermen casting their long nets and wires, time and time again noticing pieces of trash such as plastic grocery bags tangled in the nets.


Agriculture causes 80% of tropical deforestation


(09/27/2012) Agriculture is the direct driver of roughly 80 percent of tropical deforestation, while logging is the biggest single driver of forest degradation, says a new report funded by the British and Norwegian governments. The report presents an overview of drivers of deforestation to inform policymakers involved in developing the REDD+ mechanism, an international program that aims to reduce emissions from deforestation and forest degradation.


Commentary: Protecting the people, not the polluters, says Greenpeace

(09/27/2012) Greenpeace is dedicated to ending deforestation and preventing catastrophic climate change. We are often recognized for putting our lives and freedoms on the line to accomplish these goals. In the U.S. alone, Greenpeace is campaigning to save ancient forests, speaking out against the coal industry; mobilizing millions to save the arctic from new oil drilling; and pushing key industries to commit to renewable energy.


In eco-pact, will controversial paper giant APP turn over a new leaf?


(09/26/2012) Over the past decade-and-a-half there has arguably been no paper supplier as controversial as Asia Pulp & Paper (APP), an umbrella brand for several Indonesian forestry companies. The paper giant has been dogged by allegations that is destroying key wildlife habitat, driving substantial greenhouse gas emissions through the conversion of peat forests, dispossessing local communities of land, and engaging in a heavy-handed campaign to undermine its critics within Indonesia and abroad. Its reputation hasn't be helped by its financial record — in 2001 it defaulted on $13.9 billion in debt, making it difficult for APP to raise money for expansion.


Penguins face a slippery future


(09/26/2012) Penguins have spent years fooling us. With their image seemingly every where we turn—entertaining us in animated films, awing us in documentaries, and winking at us in commercials—they have made most of us believe they are doing just fine; the penguin's charming demeanor has lulled us into complacency about their fate. But penguin populations are facing historic declines even as their popularity in human society rises. Overfishing is decimating some of their prey species, climate change is shifting their resources and imperiling their habitat, meanwhile pollution, such as oil spills, are putting even healthy colonies at risk. Now, a young organization, the Global Penguin Society (GPS), is working to save all of the world's 18 penguin species by working with scientists, governments, and local communities.


Corruption still plundering forests in Laos for furniture

(09/26/2012) The forests of Lao are still suffering from widespread destruction with the government turning a blind eye to a thriving black market logging trade on the border of Laos and Vietnam, according to an update report by the Environmental Investigation Agency (EIA). Last year, the EIA found that powerful players, including the Vietnamese military, were plundering Laos of its forests for raw logs. Smuggled from Laos into Vietnam, the raw logs are crafted into furniture, which are eventually exported to Europe and the U.S. Now, over a year later a new report finds little has changed.


Cute animal picture of the day: tiger triplets

(09/25/2012) Last month, the Wildlife Conservation Society's (WCS) Bronx Zoo saw the arrival of three Siberian tiger cubs (Panthera tigris altaica). Also known as Amur tigers, they are the world's largest cats with adult males weighing up to 318 kilograms (700 pounds). Most of the population is found in far eastern Russia, however a few animals also survive across the border in China.


Commentary: Greenpeace report threatens climate change mitigation and tropical forests

(09/25/2012) From 2008 through 2010, deforestation in the states of the Brazilian Amazon declined steeply, lowering reductions in CO2 emissions to the atmosphere by approximately 1.5 billion tons. During this same period, the 30 nations that participate in the world's largest carbon market—the European Union's "Emissions Trading Scheme" (EU ETS)—reduced emissions by about 1.9 billion tons (Figure 1). There is an important difference between these two extremely important steps towards emissions reductions. The first was achieved through climate-related donations of approximately US$ 0.47 billion. The second involved financial transactions of US$ 411 billion—roughly 875 times more money. Greenpeace's new report , Outsourcing Hot Air, could help to slow—or reverse—the progress of tropical states and provinces around the world in reducing emissions from deforestation and forest degradation (REDD).


Greenpeace targets forest carbon offsets in California's cap-and-trade

(09/25/2012) California's inclusion of forest conservation-based carbon offsets in its climate change legislation may not lead to net reductions in greenhouse gas emissions and could exacerbate social conflict in places like southern Mexico, argues a report released Monday by Greenpeace. But the activist group faced sharp criticism from backers of California's initiative.


Featured video: trailer for Living Downstream

(09/25/2012) After suffering from bladder cancer at 20, Sandra Steingraber began to study the links between toxic chemicals and deadly diseases. Her research led her to write the the much-acclaimed book Living Downstream, which combines her personal struggles with disease and the on-going contamination of our environment. Now, a new film based on the book, Steingraber's life, and the science behind cancer and chemicals in our environmental, is being released worldwide. To see the list of screenings worldwide: LIVING DOWNSTREAM.


New website highlights the plight of the pangolin


(09/25/2012) Scaly, insect-devouring, nocturnal, and notoriously shy, pangolins are strange mammals who remain unknown to many. But they are facing a major crisis as they are stolen from the wild in East Asia to serve as meat or traditional medicine. In Asia, two of the four species are now listed as Endangered due largely to poaching. Now, a new expert group through the International Union for the Conservation of Nature (IUCN) aims to work toward better research and conservation of the world's imperiled pangolins, starting with launching a new website, PangolinSG.


Coral diversity off Madagascar among the world's highest


(09/24/2012) The western Indian Ocean, especially the waters between Madagascar and mainland Africa, may be among the world's most biodiverse for coral species, according to a new study in PLOS ONE. Conducting dive surveys in the region for nearly a decade, David Obura with the Coastal Oceans Research and Development in the Indian Ocean (CORDIO) identified 369 coral species in the western Indian Ocean and predicts there may be nearly another 100 unidentified. If so, this would make the region as biodiverse as the Great Barrier Reef, but still behind the Coral Triangle which has over 600 species.


Featured video: camera traps find rare, mountain animals in Sumatra

(09/24/2012) In May of this year, Dutch filmmaker, Marten Slothouwer and his team trudged up Sumatra's northern-most mountains with video camera equipment in hand, hoping to capture rare and cryptic species for the world to see. Already the camera trapping initiative, dubbed Eyes on Leuser, took incredible footage in the region's imperiled lowland rainforest, but the group hoped now to capture mountain endemics.


Amazon deforestation jumps in August


(09/22/2012) Satellite imagery released by the Brazil's National Space Research Institute (INPE) reveals a sharp jump in deforestation during the month of August. The new data, which wasn't publicized by usual press release on INPE's homepage, was first highlighted by O Eco, a Brazilian environmental news site.


New forest map shows 6% of Amazon deforested between 2000 and 2010


(09/21/2012) An update to one of the most comprehensive maps of the Amazon basin shows that forest cover across the world's largest rainforest declined by about six percent between 2000 and 2010. But the map also reveals hopeful signs that recognition of protected areas and native lands across the eight countries and one department that make up the Amazon is improving, with conservation and indigenous territories now covering nearly half of its land mass.


Industrial plantations in the tropics

(09/21/2012) Several social and environmental groups are commemorating 'International Day against Monoculture Tree Plantations' today, September 21, due to concerns about deforestation, pollution, and displacement of local communities.


What's wrong with tree plantations?

(09/21/2012) Public environmental awareness has come a long way since September 1962, when Rachel Carson's 'Silent Spring' was published, stimulating the birth of the environmental movement.


Arctic sea ice is 'toast' as old record shattered

(09/19/2012) Some twenty days after breaking the record for the lowest sea ice extent, the Arctic sea ice has hit a new rock bottom and finally begun its seasonal recovery. In the end, the Arctic sea ice extent fell to just 3.4 million square kilometers (1.32 million square miles) when only a few months ago scientists were wondering if it would break the 4 million square kilometers. The speed of the sea ice decline due to climate change has outpaced all the computer models, overrun all expert predictions, and shocked even the gloomiest scientists.


Conflict and perseverance: rehabilitating a forgotten park in the Congo


(09/19/2012) Zebra racing across the yellow-green savannah is an iconic image for Africa, but imagine you're seeing this not in Kenya or South Africa, but in the Democratic Republic of Congo (DRC). Welcome to Upemba National Park: once a jewel in the African wildlife crown, this protected area has been decimated by civil war. Now, a new bold initiative by the Frankfurt Zoological Society (FZS), dubbed Forgotten Parks, is working to rehabilitate Upemba after not only decades of conflict but also poaching, neglect, and severe poverty.


NGO: Malaysian leader worth $15 billion despite civil-servant salary; timber corruption suspected

(09/19/2012) Abdul Taib Mahmud, who has headed the Malaysian state of Sarawak for over 30 years, is worth $15 billion according to a new report by the Bruno Manser Fund. The report, The Taib Timber Mafia, alleges that Taib has used his position as head-of-state to build up incredible amounts of wealth by employing his family or political nominees to run the state's logging, agriculture, and construction businesses. Some environmental groups claim that Sarawak has lost 90 percent of its primary forests to logging, while indigenous tribes in the state have faced the destruction of their forests, harassment, and eviction.


Cute picture of the day: armadillo carrying baby

(09/19/2012) A rare image of a female six-banded armadillo (Euphractus sexcinctus) moving her image was captured by the Embiara Lodge in Brazil's Pantanal.


Another mishap kills Shell's Arctic oil drilling for the year

(09/18/2012) Following global protests, a series of embarrassing mishaps, and a lengthy regulatory process, Dutch Royal Shell has announced it is abandoning its hugely controversial off-shore oil drilling in the Arctic—this year. The announcement came after the company damaged a containment dome meant to cap an oil spill. The incident was the latest in a series of delays and problems that oil the giant faced in its $4 billion plan to drill in the Chukchi and Beaufort Seas.


Scientists name new snake species to criticize mine plans in Panama (photos)


(09/18/2012) While scientists increasingly name new species after celebrities in order to gain much-needed attention for the world's vanishing biodiversity, researchers describing a new snake species from Panama have taken a different route. Dubbing the new serpent, Sibon noalamina ('no to the mine!' in Spanish), the scientists are hoping the multicolored snake's unusual name will draw attention to mining and deforestation issues in Panama's remote Tabasará mountains.


Learning to live with elephants in Malaysia


(09/18/2012) Humans and elephants have a lot in common: both are highly intelligent, intensely social, and both are capable of having a massive impact on their local environments. Given their similarities, it might not be surprising that elephants and human have often run afoul of one another. Conflict between these two great species has probably been going on for thousands of years, but as human populations have grown dramatically, elephant populations have been crippled and forced into smaller-and-smaller pockets. No-where is this more true than in Southeast Asia.


Wildlife trade bans may be worsening trafficking of some species, argues paper

(09/18/2012) While founded with good intentions, wildlife trade bans may in some cases be worsening the plight of some endangered species, argues a commentary published in the journal Tropical Conservation Science.


Method to estimate primate abundance falls short

(09/17/2012) Counting wildlife may sound straight-forward, but achieving accurate estimates has plagued scientists for centuries, especially in difficult and dense environments like rainforest. Recently, one method to estimate leaf-eating primates was to look at leaf quality in a particular habitat, particularly the ratio of protein to fiber in leaves. However, a new study in mongabay.com's open access journal Tropical Conservation Science adds to growing concerns regarding this model by finding that it doesn't accurately predict abundance of red colobus (Procolobus rufomitratus) in Uganda's Kibale National Park.


Arachnopocalypse: with birds away, the spiders play in Guam


(09/17/2012) The island of Guam is drowning in spiders. New research in the open-access journal PLOS ONE has found that in the wet season, Guam's arachnid population booms to around 40 times higher than adjacent islands. Scientists say this is because Guam, a U.S. territory in the Pacific, has lost its insect-eating forest birds. Guam's forests were once rich in birdlife until the invasion of non-native brown tree snake (Boiga irregularis) in the 1940s decimated biodiverse bird communities. Now, the island is not only overrun with snakes, but spiders too.


Urban sprawl could doom some biodiversity hotspots by 2030

(09/17/2012) Projected urban expansion could consume hundreds of thousands of hectares' worth of key biodiversity hotspots over the next twenty years, triggering the release of some 5 billion tons of carbon dioxide from direct land use change and further endangering hundreds of species, warns a new study published in the journal Proceedings of the National Academy of Sciences.


Turtle knowledge in Africa shows significant gaps

(09/17/2012) Sometimes turtles fall through the cracks: a new study in the open access journal Tropical Conservation Science, has uncovered a number of 'gap species' in the turtle families inhabiting Africa. 'Gap species' are those that are recorded in one country or another, but not in adjacent countries which could be due to a lack of data, a change in ecosystems, or human impacts.


Bushmeat consumption differs between communities in Tanzania

(09/17/2012) Bushmeat consumption depends on the make-up of individual communities, according to a new study in the open access journal Tropical Conservation Science. By interviewing indigenous groups and refugees living near two protected areas in western Tanzania, researchers found that consumption rates differed significantly, likely based on costliness and access.


Wax palm can be sustainably harvested

(09/17/2012) The wax palm can be harvested sustainably with just a few management restrictions, according to a new study in mongabay.com's open access journal Tropical Conservation Science (TCS). Found only in the Peruvian and Ecuadorian Andes, the leaves of the wax palm (Ceroxylon echinulatum) are used to make Easter handicrafts. But the practice has caused fears that the species, which is currently categorized as Vulnerable by the IUCN Red List, is being overexploited.


Rare birds abound in Brazil's Acre state

(09/17/2012) The Brazilian state of Acre has had little attention by bird-lovers and bird scientists, though it lies deep in the Amazonian rainforest. Now a new survey in mongabay.com's open access journal Tropical Conservation Science by ornithologist, John J. DeLuca, works to build a better picture of rare birds in this largely-neglected region. The work is all the more important as the Brazil-Peru Interoceanic Highway could bring massive changes to the region.


Buffer zones key to survival of maned wolf


(09/17/2012) Known for its abnormally long lanky legs, its reddish-orange coat, and its omnivorous diet, the maned wolf (Chrysocyon brachyurus) is one of the more beautiful and bizarre predators of South America. However its stronghold, the Brazilian Cerrado, is vanishing rapidly to industrialized agriculture and urban development. Now, a new study in mongabay.com's open access journal Tropical Conservation Science reveals the key role of buffer zones and unprotected areas in keeping the maned wolf from extinction in the Cerrado savannah, where only 2 percent of the ecosystem is under protection.


Local knowledge matches scientific data on wildlife abundances

(09/17/2012) How far can scientists trust local knowledge when it comes to ecosystems? This is a question that is undergoing heavy debate in scientific circles. A new study in mongabay.com's open access journal Tropical Conservation Science contributes to the debate by finding that basic local knowledge of animal abundance in Gonarezhou National Park, Zimbabwe aligned closely with scientific surveys.


Rodents have lowest diversity in primary forests in the Congo

(09/17/2012) For many animal families, diversity and abundance rises as one moves away from human-impacted landscapes, like agricultural areas, into untouched places, such as primary rainforests. However, a new study in mongabay.com's open access journal Tropical Conservation Science, shows that the inverse can also be true. In this case, scientists working in the Democratic Republic of Congo's (DRC) Maskao Forest found that both rodent diversity and abundance was lowest in primary forest.


Extremely rare plant region left unprotected in the Yucatan Peninsula

(09/17/2012) For the first time, scientists have identified the areas of the Yucatan Peninsula that hold the highest concentrations of endangered woody plants, which includes trees, shrubs, and lianas. In doing so they uncovered four key regions, but also noted that the region with the highest concentration of extremely rare plants was left unprotected, according to a new paper in mongabay.com's open access journal Tropical Conservation Science.


Over 80 species targeted by hunters in Brazil's northeast

(09/17/2012) A new survey of hunting in Brazil's northeastern state of Paraíba, finds that hunters target, often illegally over 80 species for food, the pet trade, medicine, leather, fur, and ornaments. Over half of the species, mainly birds and mammals, are targeted for food, according to the research published in mongabay.com's open access journal Tropical Conservation Science.


The rainforest visited by Prince William and Kate (pictures)

(09/17/2012) On Saturday Prince William and his wife Catherine visited Danum Valley Conservation Area in Sabah, Malaysia as part of the Queen's diamond jubilee celebrations. In so doing, the royal couple saw one of the last surviving tracts of relatively pristine lowland rainforest in Borneo.


Page 1 | Page 2 | Page 3 | Page 4 | Page 5 | Page 6 | Page 7 | Page 8 | Page 9 | Page 10 | Page 11 | Page 12 | Page 13 | Page 14 | Page 15 | Page 16 | Page 17 | Page 18 | Page 19 | Page 20 | Page 21 | Page 22 | Page 23 | Page 24 | Page 25 | Page 26 | Page 27 | Page 28 | Page 29 | Page 30 | Page 31 | Page 32 | Page 33 | Page 34 | Page 35 | Page 36 | Page 37 | Page 38 | Page 39 | Page 40 | Page 41 | Page 42 | Page 43 | Page 44 | Page 45 | Page 46 | Page 47 | Page 48 | Page 49 | Page 50 | Page 51 | Page 52 | Page 53 | Page 54 | Page 55 | Page 56 | Page 57 | Page 58 | Page 59 | Page 60 | Page 61 | Page 62 | Page 63 | Page 64 | Page 65 | Page 66 | Page 67 | Page 68 | Page 69 | Page 70 | Page 71 | Page 72 | Page 73 | Page 74 | Page 75 | Page 76 | Page 77 | Page 78 | Page 79 | Page 80 | Page 81 | Page 82 | Page 83 | Page 84 | Page 85 | Page 86 | Page 87 | Page 88 | Page 89 | Page 90 | Page 91 | Page 92 | Page 93 | Page 94 | Page 95 | Page 96 | Page 97 | Page 98 | Page 99 | Page 100 | Page 101 | Page 102 | Page 103 | Page 104 | Page 105 | Page 106 | Page 107 | Page 108 | Page 109 | Page 110 | Page 111 | Page 112 | Page 113 | Page 114 | Page 115 | Page 116 | Page 117 | Page 118 | Page 119 | Page 120 | Page 121 | Page 122 | Page 123 | Page 124 | Page 125 | Page 126 | Page 127 | Page 128 | Page 129 | Page 130 | Page 131 | Page 132 | Page 133 | Page 134 | Page 135 | Page 136 | Page 137 | Page 138 | Page 139 | Page 140 | Page 141 | Page 142 | Page 143 | Page 144 | Page 145 | Page 146 | Page 147 | Page 148 | Page 149 | Page 150 | Page 151 | Page 152 | Page 153 | Page 154 | Page 155 | Page 156 | Page 157 | Page 158 | Page 159 | Page 160 | Page 161 | Page 162 | Page 163 | Page 164 | Page 165 | Page 166 | Page 167 | Page 168 | Page 169 | Page 170 | Page 171

News index | RSS | News Feed


---
Advertisements:


Organic Apparel from Patagonia | Insect-repelling clothing


WEEKLY NEWSLETTER
SUPPORT
Mongabay.com seeks to raise interest in and appreciation of wild lands and wildlife, while examining the impact of emerging trends in climate, technology, economics, and finance on conservation and development (more)

Help support mongabay.com when you buy from Amazon.com



LIKE MONGABAY?
Consider a tax-deductible donation to support our independent reporting:

POPULAR PAGES
Photos
HIGH RESOLUTION PHOTOS / PRINTS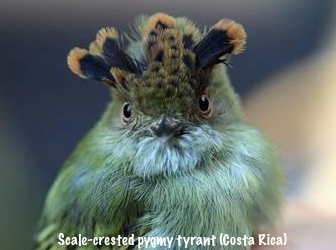 CALENDARS