Conservation news
Founded in 1999, Mongabay is a leading provider of environmental science and conservation news.
Google to be carbon neutral by year end

(06/20/2007) Google Inc. aims to be carbon neutral by the end of 2007, according to a statement posted on the Official Google Blog. The search giant plans to fight global warming by investing in and using renewable energy sources; reducing energy consumption by maximizing efficiency, and purchasing carbon offsets for the greenhouse gas emissions that it cannot reduce directly.


China surpasses the U.S. in CO2 emissions

(06/20/2007) China has surpassed the United States as the world's largest producers of greenhouse gas emissions, reports the Netherlands Environmental Assessment Agency (EEA), a group that advises the Dutch government.


Most Americans back a $10 monthly global warming tax

(06/20/2007) 73 percent of Americans back a $10-per-month charge to underwrite renewable energy production reports a new survey by New Scientist Magazine, Stanford University and Resources for the Future, an independent think tank. The research indicates that 85 percent of Americans believe global warming in currently happening.


$100 billion invested in renewable energy in 2006

(06/20/2007) $100 billion poured into renewable energy and energy efficiency in 2006, a 25 percent jump from 2005, reports a new analysis by the UN Environment Programme (UNEP).


Plants in outer space may be black

(06/20/2007) Plants in outer space could be black if they is mechanisms other than chlorophyll to harness the energy of the sun, reports a new study published in Astrobiology.


Google will put $10M towards plug-in hybrid cars

(06/19/2007) Google.org, Google Inc.'s philanthropic arm, today unveiled an initiative to convert hybrid cars to plug-in hybrid vehicles (PHEVs), a move that will cut carbon dioxide emissions, reduce oil use, and help stabilize the electrical grid.


Sudan arrests 4 journalists trying to cover dam killings

(06/19/2007) GReporters Without Borders has condemned the continuing detention of four journalists employed by Khartoum-based daily newspapers who were arrested in Dongola, in the state of Shamiliyah (North), on 13 June 2007 while on their way to cover a protest against the building of a dam in the Kijbar region.


Gecko biomimicry produces adhesive better than the real thing

(06/19/2007) Mimicking the agile gecko, with its uncanny ability to run up walls and across ceilings, has long been a goal of materials scientists. Researchers at Rensselaer Polytechnic Institute and the University of Akron have taken one sticky step in the right direction, creating synthetic "gecko tap" with four times the sticking power of the real thing.


Spring arrives 2 weeks earlier in Arctic due to climate change

(06/19/2007) Arctic summers are arriving two weeks earlier than just a decade ago reports a study published the June 19th issue of Current Biology. The research, based on phenology--the study of the timing of familiar signs of spring seen in plants, insects, birds, and other species--found that the arrival of spring is advancing at 14.5 days per decade.


Eating foie gras may cause mad cow-like disease

(06/19/2007) Consumption of foie gras can transmit amyloidosis, a disease which is sometimes manifested as mad cow or Creutzfeldt-Jakob disease (CJD), reports a new study in early online edition of the journal Proceedings of the National Academy of Sciences.


Giant manta ray born in captivity for first time

(06/18/2007) For the first time, a giant manta ray was born in captivity at an aquarium in Japan, reports the Associated Press. The baby manta ray was born Saturday at the Okinawa Churaumi Aquarium, 374 days after its parents mated. The birth was recorded on film.


Is the Amazon longer than the Nile?

(06/18/2007) Brazilian researchers claim they have evidence proving that the Amazon is the longest river in the world, some 65 miles (105 km) longer than the Nile, reports BBC News.


Coffee plantations may preserve tropical bird species

(06/18/2007) Agricultural areas offer opportunities for conservation in deforested landscapes in the tropics, reports a study published in the April 2007 issue of the journal conservation Biology by Stanford University biologists.


Study: Global cooling of oceans did not occur from 2003-2005

(06/18/2007) The top 700-meters of global oceans did not cool from 2003-2005, reports a study published in the June 18 early online edition of the journal Proceedings of the National Academy of Sciences. The results challenge recent findings that suggest otherwise.


Researchers create mutant midget trees through genetic modification

(06/18/2007) Researchers have genetic modification to manipulate the growth in height of trees, a development that could lead to miniature trees and a variety of new ornamental plants, reports Oregon State University.


Pygmy panda discovered in China

(06/18/2007) Researchers have discovered an extinct pygmy panda in the tropical forests of China.


U.S. bird populations plummet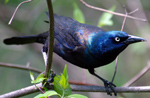 (06/14/2007) Populations of some of America's most common birds have plummeted over the past forty years, reports a new analysis by the National Audubon Society. Some species have seen a decline of 80 percent. The study, which combines the National Audubon Society's Christmas Bird Count with summertime surveys by the U.S. Geological Survey, found California species were particularly affected, with populations declines of 75 to 96 percent for several species, including the Northern Pintail, Horned Lark, and Loggerhead Shrike.


Dam protest leaves four dead in Sudan

(06/14/2007) Four people were killed and at least 10 wounded when police dispersed a group of protesters in Sudan, reports Sapa-AFP. The domestrators had gathered to protest a dam in the Kijbar region. Local press said that police fired on group as they tried to attack construction equipment being used to build the dam.


Photos of baby Matschie's tree kangaroo

(06/14/2007) An endangered baby Matschie's tree kangaroo has emerged from its mother's pouch for the first time at the Bronx Zoo's JungleWorld exhibit in New York. The baby, called a joey, was born on October 25, 2006, but only recently left her puch for the outside world.


France to see scorching summers due to global warming

(06/14/2007) Mediterranean countries will face a 200-500 percent rise in the number of dangerously hot days due to global warming, reports a study published in the June 15 Geophysical Research Letters.


African elephants get 9-year reprieve


(06/14/2007) African countries have agreed to extend a ban on ivory exports for another nine years. In a deal reached Wednesday at the meeting of the UN Convention on International Trade in Endangered Species (CITES) in The Hague, four African countries will be allowed to sell their ivory stockpiles to raise funds for conservation and community development efforts. The ivory had been intercepted from black market transactions and the sale by Botswana, Namibia, South Africa and Zimbabwe had been previously approved. The four countries say their elephant populations are increasing thanks to conservation and law enforcement efforts.


NASA monitors China's Three Gorges Dam

(06/13/2007) Some call it the eighth wonder of world. Others say it's the next Great Wall of China. Upon completion in 2009, the Three Gorges Dam along China's Yangtze River will be the world's largest hydroelectric power generator and one of the few man-made structures so enormous that it's actually visible to the naked eye from space. NASA's Landsat satellites have provided detailed, vivid views of the dam since construction began in 1994.


Mother lizards select color patterns of offspring

(06/13/2007) Mother lizards can induce different color patterns in their offspring in response to social cues, reports research published June 10 in the online early edition of the journal Ecology Letters. Female side-blotched lizards determine the patterns "most likely to ensure success under the conditions they will encounter as adults," according to scientists from the University of California, Santa Cruz.


Ocean acidification monitoring system launched

(06/13/2007) The first buoy to monitor ocean acidification has been launched in the Gulf of Alaska reports the National Science Foundation (NSF). Scientists hope the instrument, which will transmit data via satellite, will help examine how ocean circulation and ecosystems interact to determine how much carbon dioxide the north Pacific Ocean absorbs each year.


Mars had oceans

(06/13/2007) Up to one third of Mars was once covered by oceans, reports a study published in this week's issue of the journal Nature. While observers have long noted what looks like a dry ocean basin on the surface of Mars, images from NASA's Mars Global Surveyor suggested otherwise, showing a shoreline that varied in elevation by several kilometers. On Earth, shoreline elevations are typically constant relative to sea levels.


Google, Intel seek greener computers

(06/13/2007) Google, Intel, and other tech giants announced an energy efficiency drive develop "greener" computers that use 50 percent less power by 2010. The plan, dubbed the Climate Savers Computing Initiative, seeks to reduce emissions of greenhouse gases that contribute to global warming..


Indo-Chinese tiger spotted in China for first time in years

(06/13/2007) Scientists captured a wild Indo-Chinese tiger on film in a nature reserve in China's southeastern Yunnan Province, reports the Worldwatch Institute.


Mining gets approval despite recent species discoveries

(06/13/2007) Suriname will allow mining in a highly biodiverse tract of forest where 24 previously unknown species were recently discovered. The decision had been expected.


Ancient gliding reptile discovered

(06/12/2007) A remarkable new long-necked, gliding reptile discovered in 220 million-year old sediments of eastern north America is described in the latest issue of the Journal of Vertebrate Paleontology (Vol. 27, No. 2), scientists report. Mecistotrachelos apeoros (meaning "soaring, long-necked") is based on two fossils excavated at the Solite Quarry that straddles the Virginia-North Carolina state line.


Carbon capture and storage could help combat global warming

(06/12/2007) While solar power and hybrid cars have become popular symbols of green technology, Stanford researchers are exploring another path for cutting emissions of carbon dioxide, the leading greenhouse gas that causes global warming.


An interview with author and eco-lodge pioneer Jack Ewing



(06/12/2007) In 1970 a young man went to Costa Rica, a place he initially confused with Puerto Rico, on an assignment to accompany 150 head of cattle. 37 years and several lifetimes' worth of adventures later, Jack Ewing runs a eco-lodge that serves as a model for a country now considered the world leader in nature travel.


Massive wildlife population discovered in Southern Sudan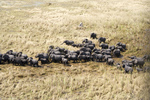 (06/12/2007) Aerial surveys by the New York-based Wildlife conservation Society found more than 1.3 million white-eared kob, tiang antelope and Mongalla gazelle in Southern Sudan, despite decades of civil war. The population, which includes more than 8,000 elephants, rivals that of the legendary Serengeti in Tanzania and suggests that the region is of critical importance for conservation efforts.


Google, Microsoft launch energy efficiency initiative

(06/12/2007) Google, Microsoft, and other tech giants announced an energy efficiency drive to reduce computer power consumption by 50 percent by 2010. The scheme, dubbed the Climate Savers Computing Initiative, seeks to reduce the emission of greenhouse gases that contribute to climate change global warming.


Harpoon proves whale is 115-130 years old

(06/12/2007) A 19th-century weapon found in the neck of a 50-ton bowhead whale caught off Alaska shows that cetaceans can live more than 100 years, reports the Associated Press (AP).


Trade in sawfish banned

(06/11/2007) Trade restrictions for the endangered sawfish have been approved at the Convention on International Trade in Endangered Species (CITES) meeting the The Hague. All seven species of sawfish has been added to Appendix I of the convention, banning international commercial trade. One species, found in Australia, was added to Appendix II, restricting trade to live animals for conservation purposes.


World Bank to raise $250M for avoided deforestation in tropics

(06/11/2007) The World Bank will soon launch an "avoided deforestation" pilot project that will pay tropical countries for preserving their forests, reports The Wall Street Journal. The $250 million fund will reward Indonesia, Brazil, Congo and other tropical forest countries for offsetting global warming emissions. Tropical deforestation accounts for roughly 20 percent of global greenhouse gas emissions, but slowing deforestation slows emissions of heat-trapping emissions. Researchers estimate that "avoided deforestation" schemes may be one of the most cost effective ways to slow climate change. Further, avoided deforestation offers simultaneous benefits including preservation of ecosystem services and biodiversity.


Photo of baby nyala antelope born at the Bronx Zoo

(06/11/2007) A young nyala, born on April 28, with his mother and herd at the Bronx Zoo. Members of the current herd are descended from one started in 1941 for the opening of the Zoo's ground-breaking African Plains, the first predator-prey exhibit in North America and the first Bronx Zoo exhibit to take animals out of cages and separate them from visitors by a moat. These concepts became influential on modern zoo design worldwide.


World's largest movement has no leader but 100M employees

(06/11/2007) The world's largest movement has no name, no leader, and no ideology, but may directly involve more than 100 million people, said a green business pioneer.


Cuddly primate trade banned

(06/11/2007) CITES delegates agreed to a total ban on trade in the slow loris, a Southeast Asian primate commonly trafficked for the pet trade. Environmental groups welcomed the move.


98% of orangutan habitat gone in next 15 years



(06/11/2007) Indonesia is losing more than 2.1 million hectares (5.2 million acres) of forest a year to illegal loggers, states a new report from the U.N. Environment Program (UNEP). The report, which estimates the value of illicit timbering at $4 billion annually, warns that 98 percent of Indonesia's lowland forests will be gone by 2022, putting species like the orangutan at risk of extinction in the wild. The report, Last stand of the Orang-utan: State of Emergency, was released Monday at the Convention on International Trade in Endangered Species meeting in The Hague.


Brazil debates $11B Amazon dam project

(06/10/2007) The eternal tension between Brazil's need for economic growth and the damage that can cause to the environment are nowhere more visible than here in this corner of the western Amazon. Now a proposal to build an $11 billion hydroelectric project here on the Madeira River, which may have the world's most diverse fish stocks, has set off a new controversy.


Chinese demand drives global deforestation

(06/10/2007) From outside, Cameroon's Ngambe-Tikar forest looks like a compact, tangled mass of healthy emerald green foliage. But tracks between the towering tropical hardwood trees open up into car park-sized clearings littered with logs as long as buses. Forestry officers say the reserve is under attack from unscrupulous commercial loggers who work outside authorized zones and do not respect size limits in their quest for maximum financial returns.


Scientists to investigate Bigfoot sighting in India

(06/10/2007) Indian authorities will conduct a "scientific study" to examine claims by villagers of Indo-Asian News Service. Villagers in the jungles of the Indian northeastern state of Meghalaya claim to have evidence of Bigfoot or Sasquatch, reports the Indo-Asian News Service. Government authorities said they will conduct a "scientific study" to examine the purported sightings near the border with Bangladesh.


Google helps protect Amazon rainforest

(06/10/2007) Google is working with a indigenous tribe deep in the Amazon rainforest to protect their lands from illegal encroachment, reports the San Francisco Chronicle. For the first time, Google has confirmed details of the project. Working in conjuction with the Amazon conservation Team, Google Earth's technology is being used to monitor illegal mining and logging that threaten the lands of the Surui tribe in Brazil. Google is working with satellite providers to significantly improve image resolution in some of the most remote parts of the Amazon basin.


Amazon deforestation rates fall 89% for 2007

(06/08/2007) Deforestation rates fell by 89 percent in the Brazilian Amazon state of Mato Grosso for April 2007 compared with April 2006, according to the System Alert for Deforestation, an innovative deforestation monitoring program backed from Brazilian NGO Imazon. Mato Grosso, which has suffered some of the highest rates of deforestation of any state in the Brazilian Amazon, lost 2,268 square kilometers of forest between August 2006 and April 2007, a decline of 62 percent from the year earlier period when 5,968 square kilometers were cleared.


Largest Solar Thermal Power Plant Built in 16 Years Goes Online

(06/08/2007) SCHOTT today announced that with the connection of the Nevada Solar One power plant to the grid, its solar receivers officially began collecting solar radiation needed to generate clean energy for Nevada homes.


Amazon tribe blocks major Brazilian highway

(06/08/2007) Indigenous Amazonians have blocked a major highway in the Brazilian state of Mato Grosso to protest a series of hydroelectric dams planned on the Xingu river, one of the Amazon's largest tributaries, according to Brazzil Mag and Survival International.


Archer Daniels Midland announces Amazon biodiesel plant start date

(06/08/2007) Archer Daniels Midland (ADM) plans to start operation of its $20 million biodiesel in the Brazilian state of Mato Grosso in early August, a company official said this week, according to MarketWatch.


Sharks do not win CITES protection

(06/08/2007) Two endangered species of sharks failed to win protection at the Convention on International Trade in Endangered Species (CITES) meeting in The Hague.


First park established in Russian Far East

(06/08/2007) Russia has established the first national park in the far eastern part of the country. The initiative seeks to protect endangered Amur tigers from extinction.



Page 1
|
Page 2
|
Page 3
|
Page 4
|
Page 5
|
Page 6
|
Page 7
|
Page 8
|
Page 9
|
Page 10
|
Page 11
|
Page 12
|
Page 13
|
Page 14
|
Page 15
|
Page 16
|
Page 17
|
Page 18
|
Page 19
|
Page 20
|
Page 21
|
Page 22
|
Page 23
|
Page 24
|
Page 25
|
Page 26
|
Page 27
|
Page 28
|
Page 29
|
Page 30
|
Page 31
|
Page 32
|
Page 33
|
Page 34
|
Page 35
|
Page 36
|
Page 37
|
Page 38
|
Page 39
|
Page 40
|
Page 41
|
Page 42
|
Page 43
|
Page 44
|
Page 45
|
Page 46
|
Page 47
|
Page 48
|
Page 49
|
Page 50
|
Page 51
|
Page 52
|
Page 53
|
Page 54
|
Page 55
|
Page 56
|
Page 57
|
Page 58
|
Page 59
|
Page 60
|
Page 61
|
Page 62
|
Page 63
|
Page 64
|
Page 65
|
Page 66
|
Page 67
|
Page 68
|
Page 69
|
Page 70
|
Page 71
|
Page 72
|
Page 73
|
Page 74
|
Page 75
|
Page 76
|
Page 77
|
Page 78
|
Page 79
|
Page 80
|
Page 81
|
Page 82
|
Page 83
|
Page 84
|
Page 85
|
Page 86
|
Page 87
|
Page 88
|
Page 89
|
Page 90
|
Page 91
|
Page 92
|
Page 93
|
Page 94
|
Page 95
|
Page 96
|
Page 97
|
Page 98
|
Page 99
|
Page 100
|
Page 101
|
Page 102
|
Page 103
|
Page 104
|
Page 105
|
Page 106
|
Page 107
|
Page 108
|
Page 109
|
Page 110
|
Page 111
|
Page 112
|
Page 113
|
Page 114
|
Page 115
|
Page 116
|
Page 117
|
Page 118
|
Page 119
|
Page 120
|
Page 121
|
Page 122
|
Page 123
|
Page 124
|
Page 125
|
Page 126
|
Page 127
|
Page 128
|
Page 129
|
Page 130
|
Page 131
|
Page 132
|
Page 133
|
Page 134
|
Page 135
|
Page 136
|
Page 137
|
Page 138
|
Page 139
|
Page 140
|
Page 141
|
Page 142
|
Page 143
|
Page 144
|
Page 145
|
Page 146
|
Page 147
|
Page 148
|
Page 149
|
Page 150
|
Page 151
|
Page 152
|
Page 153
|
Page 154
|
Page 155
|
Page 156
|
Page 157
|
Page 158
|
Page 159
| Page 160 |
Page 161
|
Page 162
|
Page 163
|
Page 164
|
Page 165
|
Page 166
|
Page 167
|
Page 168
|
Page 169
|
Page 170
|
Page 171
|
Page 172
|
Page 173
|
Page 174
|
Page 175
|
Page 176
|
Page 177
|
Page 178
|
Page 179
|
Page 180
|
Page 181
|
Page 182
|
Page 183
|
Page 184
|
Page 185
|
Page 186
|
Page 187
|
Page 188
|
Page 189
|
Page 190
|
Page 191
|
Page 192
|
Page 193
|
Page 194
|
Page 195
|
Page 196
|
Page 197
|
Page 198
|
Page 199
|
Page 200