Conservation news
Founded in 1999, Mongabay is a leading provider of environmental science and conservation news.
Photos - researchers study largest squid ever captured

(04/29/2008) Marine biologists in New Zealand are thawing the corpse of the largest squid ever caught in order to learn more about one of the ocean's most mysterious creatures.


China aims for 100 gigawatts of wind power by 2020

(04/29/2008) China aims to expand its wind power generating capacity to 100,000 megawatts by 2020, more than doubling the current world's installed capacity, according to the Shanghai Daily and The Wall Street Journal's Environmental Capital blog.


Photos of newly discovered species in Brazil's Cerrado

(04/29/2008) An expedition to Brazil's Cerrado has turned up more than a dozen undiscovered species. conservationists say the discoveries add urgency to protecting the grassland habitat which is rapidly being converted for agriculture.


Biodiversity key to fighting climate change

(04/29/2008) Scientists from Brown University have discovered that an ecosystem's productivity is directly linked to its diversity of plant species. The discovery has granted biodiversity new importance in the fight against climate change: the more productive the ecosystem the more carbon it captures.


No sacrifices to ending deforestation in the Amazon, only gains



(04/29/2008) Regular columnist and co-creator of Brazil's environmental news website, O Eco, Sergio Abranches has great credibility in Brazil's eco-awakening. A professor of political science, Abranches uses his unique talents to reach a widening audience in Brazil for environmental, energy, and climate change news and discussion. He speaks expertly on any number of topics: from Amazonian deforestation to the current food crises to economic and political transformations for a warming world.


Fast-food industry destroying forests in the Southern U.S

(04/28/2008) The Southern forests of North America supply 60% of US and 15% of global paper demands. Deforestation for wood and paper products, along with urban sprawl, has resulted in a total decline from 356 million acres in colonial times to 182 million acres today. The South contains more threatened forest ecosystems than anywhere else in the US. A major perpetuator of deforestation in the South is the fast food industry. With nearly 100 paper packaging mills in the South and thousands of restaurants worldwide, major fast food retailers such as KFC and Taco Bell are leaders in paper consumption and subsequent waste. The Dogwood Alliance, a nonprofit organization formed to increase awarness of the importance of Southern forests and the threats their survival, has launched a new campaign at nofreerefills.org which specifically targets the paper packaging practices of the fast food industry.


Earth's minerals kept CO2 levels in balance prior to humans

(04/28/2008) The natural feedback system that has kept Earth's atmospheric carbon dioxide levels finely-balanced for millions of years has been overwhelmed by fossil fuel combustion, reports a new study published in Nature Geoscience.


'Soy King' says Amazon deforestation could help solve global food crisis

(04/28/2008) Clearing the Amazon rainforest for soy farms will help address the global food crisis, said Blairo Maggi, the governor of Brazil's chief soy-producing state, according to the Folha de Sao Paulo newspaper.


Brazil prepares to launch attack on NGOs working in the Amazon

(04/27/2008) Brazil is planning a crackdown on foreign NGOs working in the Amazon rainforest, reports Reuters. Tourists may also be required to inform officials of their travel plans in the region under the newly proposed rule.


The Arctic's most threatened marine mammals due to climate change

(04/25/2008) A recent study has measured the sensitivity to Arctic marine mammals to climate change. The study found that the three species most vulnerable to climate change are the hooded seal, the polar bear, and the narwhal: the common thread between these species being the loss of sea ice.


Fatal San Diego Shark Attack a Rare Event

(04/25/2008) Friday morning a 66-year-old swimmer was attacked and killed by a shark off Solana Beach in San Diego county. It was the first fatal shark attack in San Diego since 1994.


Ozone-hole recovery may spur Antarctic warming

(04/24/2008) A full recovery of the stratospheric ozone hole could strongly modify climate change in the Southern Hemisphere and possibly amplify warming of the Antarctic continent, a new study finds.


New cures for human ailments under threat by global extinction crisis

(04/24/2008) In the film Medicine Man, a researcher in the Amazon discovers a cure for cancer in a rare ant. However, a logging company arrives at the wrong moment and, despite protestations from the main characters, the company destroys the tract of rainforest where the ant once survived.


Geoengineering solution to global warming could destroy the ozone layer

(04/24/2008) A proposed plan to fight global warming by injecting sulfate particles into Earth's upper atmosphere could damage the ozone layer over the Arctic and Antarctic, report researchers writing in the journal Science.


PETA offers $1M for lab-grown meat

(04/23/2008) Animal rights' group People for the Ethical Treatment of Animals (PETA) has offered $1 million to the first scientist who can create lab-grown meat in quantities large enough to be sold commercially and is indistinguishable in taste from the real thing.


Shark-repelling fishing gear in the works

(04/23/2008) Fishing gear that produces an electric field in sea water could help prevent sharks from becoming accidental bycatch, say scientists at NOAA.


Rainforest recovery after deforestation can be enhanced by artificial bat houses

(04/23/2008) "Bat boxes" could help in the recovery of tropical rainforest after deforestation, reports research described in New Scientist Magazine.


Carbon dioxide, methane levels rise sharply in 2007

(04/23/2008) Atmospheric concentrations of carbon dioxide and methane rose sharply in 2007, according to NOAA. The U.S. weather agency said that global levels of atmospheric carbon dioxide, the primary driver of global climate change, climbed by 0.6 percent, or 19 billion tons in 2007. Methane levels increased by 27 million tons after nearly a decade with little or no increase.


Fruit-eating bats ingest dirt to counter toxic plant compounds

(04/23/2008) Pregnant and lactating frugivorous bats ingest dirt in order to detoxify plant compounds in the fruit they eat, report researchers writing in the journal PLoS ONE.


A billion trees to be planted in Brazil's Atlantic Forest over the next 7 years

(04/22/2008) A billion trees to be planted in the Atlantic Forest over the next seven years. The Nature Conservancy has begun a program to plant a billion trees in Brazil's dwindled Atlantic Forest. The Atlantic Forest used to cover Brazil's long coast, but today only seven percent of the forest remains. Both the megacities of Sao Paulo (the world's fifth largest city) and Rio de Janeiro have emerged and grown in what used to be tropical forest. Yet, the forest remaining retains an incredible bio-diversity much of it endemic.


What you do to help save rainforests

(04/22/2008) Most people understand that tropical rainforests are critically important in regulating rainfall and global climate, while providing habitat for millions of species and unique indigenous cultures. Yet despite this significance, rainforests continue to be destroyed at a furious pace -- in 2008 Brazil and Indonesia are expected to each lose at least 8 million acres of forest cover.


Peru fails to investigate murder of Amazon environmental leader

(04/22/2008) Peruvian authorities failed to respond to requests for protection from Julio Garcia Agapito, the environmental leader who was gunned down in southeastern Peru in late February, according to a new petition which calls for an investigation into his murder. Julio Garcia's killing at the hands of an illegal logger set off international outcry and highlighted rising tensions over the paving of a highway in the Amazon rainforest.


Cache of rare and undiscovered species under threat in Panama

(04/21/2008) Rare and previously undiscovered species are under threat by loggers, ranchers, and poachers in an isolated patch of cloud forest in Panama, a prominent group of scientists has warned. The group, the Association for Tropical Biology and conservation (ATBC), has called on the Panamanian government to immediately provide protected-area status to the region.


Sunshine worsens Arctic sea ice melt

(04/21/2008) Arctic sea ice is increasingly vulnerable to sunny days, concludes new research published in the journal Geophysical Research Letters.


Unilever admits it can't trace origin of palm oil used in its products

(04/21/2008) Unilever has admitted to Greenpeace that it can't trace the origin of palm oil supplied by firms operating in Indonesia. The relevation suggests that efforts to improve the sustainability of Indonesian palm oil have stalled as large tracts of rainforest continue to fall for the establishment of new oil palm plantations on the islands of Borneo, New Guinea, and Sumatra.


Borneo's pygmy elephants are an alien species

(04/18/2008) A new study suggests that the Borneo pygmy elephant -- one of Borneo's best known and charismatic animals -- is actually an invasive species introduced from a neighboring island by a former sultan. The finding offers hope that in Borneo, the elephant can avoid the fate that befell it in its native Java: extinction.


World's rarest gorilla gets its own forest reserve

(04/18/2008) The government of Cameroon has established the first sanctuary exclusively for the world's rarest type of ape: the Cross River gorilla, according to the Wildlife conservation Society (WCS), which helped support the project.


Malaysian palm oil industry puts sustainability in the spotlight

(04/17/2008) Seeking to differentiate its palm oil from that produced less responsibly in other countries, the Malaysian Palm Oil Council (MPOC) sponsored a three-day meeting this week in Kota Kinabalu, on the island of Borneo.


Photos by late Borneo rainforest hero, indigenous rights activist go online

(04/17/2008) On April 19th over 10,000 of Bruno Manser's photographs will be made available to the public on-line. The pictures are rare documentation of the nomadic Penan peoples from the Malaysian state of Sarawak in Borneo. Swiss environmentalist Bruno Manser proved an unflinching and passionate advocate for the Penans in the 1990s as their territory was increasingly deforested by industrial logging companies.


Environment is the number one issue for Australians

(04/17/2008) A poll released yesterday in Australia shows that the nation's number one concern is the environment. The poll found that 19 percent of Australians named the environment as their top issue. The economy followed shortly after with 18 percent, water management drew 8 percent, interest rates and housing both received 7 percent.


The FSC is the 'Enron of forestry' says rainforest activist



(04/17/2008) On April 7th, Mongabay printed an interview with FSC International Communications Manager, Nina Haase, in which she defended the FSC against criticism leveled at it by various environmental organizations, such as The World Rainforest Movement and Ecological Internet. The interview drew strong reactions on both sides, and Simon Counsell, director of the Rainforest Foundation UK, requested a chance to respond to the FSC's interview in-depth. In his response, he states that the FSC has created a "'race to the bottom' of certification standards", alleging that the "FSC really has become the 'Enron of forestry'".


Mobile game to help save embattled gorillas in the Congo

(04/16/2008) For mobile users a new mobile game hopes to raise awareness of the plight of the mountain gorilla and funds for their conservation. Silverback takes gamers through eight levels, following the life-span of a gorilla from childhood to adult. The game was originally developed in 2003 by Fauna & Flora International. Ken Banks, creator of www.kiwanja.net, helped develop the game. In 2006 the game was taken off-line where as Banks says it "sat on a virtual shelf, gathering virtual dust". He has now brought the game back in the hope that it will renew interest, and awareness, in the plight of the mountain gorilla.


New expedition seeks evidence for survival of the 'extinct' Baiji

(04/16/2008) The EDGE program, apart of the London Zoological Society, has sent an expedition to the Yangtze River to survey local fishermen for any evidence that the Baiji may still survive.


Palm oil boycott an unrealistic approach to conserving biodiversity

(04/15/2008) Boycotting palm oil produced in Southeast Asia in an "unrealistic" and "ineffective" approach to conserving the region's fast-disappearing rainforests, said a Princeton University researcher speaking at a conference on the sustainability of palm oil. Instead, NGOs should focus on engaging and working with the palm oil industry to reduce its impact on the environment. Addressing the first International Palm Oil Sustainability Conference in Kota Kinabalu, Malaysia, Princeton biologist Dr. David S. Wilcove said that the palm oil industry is too important to the economies of Indonesia and Malaysia to justify blanket import bans on the edible oil used in food, cosmetics, industrial products, and biodiesel. The palm oil industry contributes to health, education, and infrastructure in rural areas.


Malaysia rejects coal project in Borneo rainforest

(04/14/2008) Malaysia has rejected a $408 million coal-fired power plant near a protected rainforest area in Sabah, on the island of Borneo.


Indigenous peoples of Congo map their forests with GPS in an effort to save them

(04/13/2008) This week over five hundred villagers in the Democratic Republic of Congo's rainforest will employ GPS technology to map their forests in an effort to preserve their territory from logging companies.


Amazon farming technique may fight global warming

(04/11/2008) Fifteen hundred years ago, tribes people from the central Amazon basin mixed their soil with charcoal derived from animal bone and tree bark. Today, at the site of this charcoal deposit, scientists have found some of the richest, most fertile soil in the world. Now this ancient, remarkably simple farming technique seems far ahead of the curve, holding promise as a carbon-negative strategy to rein in world hunger as well as greenhouse gases.


Lungless frog discovered in Borneo

(04/11/2008) A lungless frog has been discovered on the island of Borneo. Scientists say the species may shed light on the process of evolution in some organisms.


New plastics dervied from CO2 emissions could fight global warming

(04/10/2008) Efforts to slow global warming by "scrubbing" carbon dioxide smokestack emissions could generate a material for the production of DVDs, beverage bottles and other products made from polycarbonate plastics, say chemists speaking at the 235th annual meeting of the American Chemical Society.


Saving the world's most recently discovered cat species in Borneo

(04/10/2008) Last year two teams of scientists announced the discovery of a new species of clouded leopard in Borneo. The news came as conservationists launched a major initiative to conserve a large area of forest on an island where logging and oil palm plantations have consumed vast expanses of highly biodiverse tropical rainforest over the past thirty years. Now a pair of researchers are racing against the clock to better understand the behavior of these rare cats to see how well they adapt to these changes in and around Danum Valley in Malaysia's Sabah state.


Rainforest peoples form alliance to demand payments for forest carbon credits

(04/07/2008) Rainforest peoples from 11 nations have formed a coalition to demand a greater say in future climate negotiations.


The FSC responds to its critics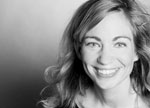 (04/07/2008) Last month, Mongabay.com reported on recent and various criticisms of the FSC (the Forest Stewardship Council). The FSC is an international organization that certifies forest products which, according to their standards, have been harvested in an environmentally-sustainable and socially-responsible manner. Response to the article was significant. It was picked up by the Ecological Internet's email campaign and was mentioned on numerous environmental web sites and blogs. At the time of the publication, the FSC had not responded to requests for comments. But in the following interview, FSC International Communications Manager Nina Haase answers each criticism separately and addresses several other issues, such as the FSC and climate change, the organization's monitoring capabilities, and its adaptation to new environmental concerns. Ultimately she responds to the big question raised by critics: is the FSC stamp still credible?


Poll: Chinese more concerned about the environment than Americans

(04/07/2008) A poll released today found that 10.2 percent of the Chinese population lists environmental concerns as the nation's number one issue. It is the fourth highest concern among the Chinese after health care, employment, and the income-gap. According to the poll, the Chinese view the environment as higher than corruption, social security, housing prices, and the cost of education.


Wal-Mart pushes for greener manufacturing in China

(04/07/2008) Wal-Mart, the world's largest retailer, will hold a meeting of around 1,000 of its Chinese suppliers in an effort to reduce its environmental impact, said Lee Scott, Wal-Mart's CEO, in an interview with the Financial Times.


Bats protect crops from insects

(04/04/2008) Bats eat as many insects at night as birds do during the day, according to research published in the journal Science.


Ocean dead zones have nearly quadrupled since 1994

(04/03/2008) Coastal areas worldwide are suffering from over-enrichment of their waters by nitrogen and phosphorus, finds a new study from the World Resources Institute (WRI). This over-enrichment, known as eutrophication, causes numerous environmental problems, eventually devastating coastal environments. In overly nutrient-rich waters phytoplankton, micro- and macroalgae grow to excessive portions; these 'algal blooms' diminish subaquatic vegetation, damage coral reefs, and deplete populations of fish, shellfish, marine mammals, and sea birds. In the worst case scenarios the massive algal blooms form hypoxic or dead zones due to loss of oxygen in the water, essentially condemning the ecosystem.


Land invasions undermine Amazon forest law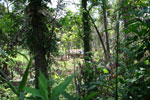 (04/03/2008) Land invasions are undermining a Brazilian law that requires ranchers to keep 80 percent of their land forested, according to reports from the Amazon state of Mato Grosso. A run up in land prices, driven by surging soy and cattle production in the region, combined with a lackadaisical response from law enforcement authorities are blamed for the incursions.


Amazon soy ban seems to be effective in reducing explicit deforestation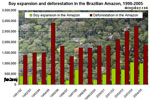 (04/03/2008) An industry-led ban on soy production in the Amazon appears to be proving effective at reducing new clearing for explicit soy production, according to a survey published Monday by Greenpeace and the Brazilian Vegetable Oils Industry Association. The moratorium, which was signed by some of the largest soy crushers in the Amazon in response to a campaign by environmental group Greenpeace, went into effect in October 2006. While soy is believed to be having an indirect impact on deforestation by driving up land prices and competing with the dominant form of land use in the Amazon — cattle ranching — the news is a hopeful sign for conservationists.


Conservation success story: birds stage dramatic recovery in Cambodia

(04/03/2008) According to a report released today by the Wildlife conservation Society (WCS), several species of rare waterbirds from Cambodia's famed Tonle Sap region have staged remarkable comebacks, thanks to a project involving a single team of park rangers to provide 24-hour protection to breeding colonies. The project pioneered a novel approach: employing former hunters and egg collectors to protect and monitor the colonies, thereby guaranteeing the active involvement of local communities in the initiative.


Bats eat as many insects as birds

(04/03/2008) Bats eat as many insects at night as birds do during the day, according to research published in the journal Science.



Page 1
|
Page 2
|
Page 3
|
Page 4
|
Page 5
|
Page 6
|
Page 7
|
Page 8
|
Page 9
|
Page 10
|
Page 11
|
Page 12
|
Page 13
|
Page 14
|
Page 15
|
Page 16
|
Page 17
|
Page 18
|
Page 19
|
Page 20
|
Page 21
|
Page 22
|
Page 23
|
Page 24
|
Page 25
|
Page 26
|
Page 27
|
Page 28
|
Page 29
|
Page 30
|
Page 31
|
Page 32
|
Page 33
|
Page 34
|
Page 35
|
Page 36
|
Page 37
|
Page 38
|
Page 39
|
Page 40
|
Page 41
|
Page 42
|
Page 43
|
Page 44
|
Page 45
|
Page 46
|
Page 47
|
Page 48
|
Page 49
|
Page 50
|
Page 51
|
Page 52
|
Page 53
|
Page 54
|
Page 55
|
Page 56
|
Page 57
|
Page 58
|
Page 59
|
Page 60
|
Page 61
|
Page 62
|
Page 63
|
Page 64
|
Page 65
|
Page 66
|
Page 67
|
Page 68
|
Page 69
|
Page 70
|
Page 71
|
Page 72
|
Page 73
|
Page 74
|
Page 75
|
Page 76
|
Page 77
|
Page 78
|
Page 79
|
Page 80
|
Page 81
|
Page 82
|
Page 83
|
Page 84
|
Page 85
|
Page 86
|
Page 87
|
Page 88
|
Page 89
|
Page 90
|
Page 91
|
Page 92
|
Page 93
|
Page 94
|
Page 95
|
Page 96
|
Page 97
|
Page 98
|
Page 99
|
Page 100
|
Page 101
|
Page 102
|
Page 103
|
Page 104
|
Page 105
|
Page 106
|
Page 107
|
Page 108
|
Page 109
|
Page 110
|
Page 111
|
Page 112
|
Page 113
|
Page 114
|
Page 115
|
Page 116
|
Page 117
|
Page 118
|
Page 119
|
Page 120
|
Page 121
|
Page 122
|
Page 123
|
Page 124
|
Page 125
|
Page 126
|
Page 127
|
Page 128
|
Page 129
|
Page 130
|
Page 131
|
Page 132
|
Page 133
|
Page 134
|
Page 135
|
Page 136
|
Page 137
|
Page 138
|
Page 139
|
Page 140
|
Page 141
|
Page 142
|
Page 143
|
Page 144
|
Page 145
|
Page 146
|
Page 147
|
Page 148
|
Page 149
|
Page 150
|
Page 151
|
Page 152
|
Page 153
|
Page 154
|
Page 155
|
Page 156
|
Page 157
|
Page 158
|
Page 159
| Page 160 |
Page 161
|
Page 162
|
Page 163
|
Page 164
|
Page 165
|
Page 166
|
Page 167
|
Page 168
|
Page 169
|
Page 170
|
Page 171
|
Page 172
|
Page 173
|
Page 174
|
Page 175
|
Page 176
|
Page 177
|
Page 178
|
Page 179
|
Page 180
|
Page 181
|
Page 182
|
Page 183
|
Page 184
|
Page 185
|
Page 186
|
Page 187
|
Page 188
|
Page 189
|
Page 190
|
Page 191
|
Page 192
|
Page 193
|
Page 194
|
Page 195
|
Page 196
|
Page 197
|
Page 198
|
Page 199
|
Page 200
|
Page 201
|
Page 202
|
Page 203
|
Page 204
|
Page 205
|
Page 206
|
Page 207
|
Page 208
|
Page 209
|
Page 210
|
Page 211
|
Page 212
|
Page 213
|
Page 214
|
Page 215
|
Page 216
|
Page 217