Conservation news
Founded in 1999, Mongabay is a leading provider of environmental science and conservation news.
Remote sensor captures sound of ivory poacher shooting an elephant

(11/20/2013) A sensor used by researchers to capture low-frequency communication between elephants inadvertently recorded the audio of an elephant being gunned down by a poacher in Gabon, reports the Wildlife Conservation Society, which used the sound byte in a video highlighting the carnage of the ivory trade.


The emissions gap and the forest contribution (commentary)


(11/20/2013) Shortly before the Warsaw climate talks, the United Nations Environmental Programme (UNEP) released its Emissions Gap report, highlighting the growing gap between the emissions reductions that are needed to stay below 2 degrees and the trajectory the world is on at the moment. The report clearly identifies forests as one of the most important options to reduce emissions which can be delivered in the short term. While parties urgently need to start phasing out fossil fuels and stop emissions from fossil fuels no later than 2050, protecting forests now can help significantly to keep a realistic chance of staying below 2 degrees.


The quicksilver demon: rogue gold-mining is the world's largest source of mercury pollution


(11/20/2013) In 1956, in the quiet seaside town of Minamata on the southwestern coast of Japan's Kyushu Island, cats began to behave very strangely. They convulsed, displayed excessive salivation, and gradually lost the ability to walk. Then, dead birds began to fall out of the sky. Shellfish opened and decomposed. Fish also displayed abnormal behaviors, eventually floating up to the surface of the Shiranui Sea. Many of the ailing cats wandered into the sea and drowned. Soon, there were no more cats alive in the area.


The swan song of India's dancing bears


(11/20/2013) India's last dancing bear has retired. As the stars of their cruel little roadshows, sloth bears danced to the piercing sounds of the damru for hundreds of years. Orphaned by poachers and trained by the Qalandars, a nomadic Muslim community, these bears trudged through towns and villages to earn their masters a meager livelihood.


Mining the Heart of Borneo: coal production in Indonesia


(11/20/2013) Indonesia is the world's top exporter of coal – supplying energy to China, India, and elsewhere. Indonesia is also ranked the fourth top emitter of greenhouse gases in the world (after China, the USA, and the European Union), largely due to high deforestation rates and peatland fires. This ranking does not take into consideration the carbon emissions that Indonesia 'exports' in the form of coal.


UN talks tough to global coal industry


(11/19/2013) Yesterday, at the International Coal and Climate Summit—just a couple miles from the ongoing UN Climate Summit—Christiana Figueres delivered a speech unlike anything ever heard at a coal industry meeting before. Figueres, the Executive Director of the UN Framework Convention on Climate Change (UNFCCC), took time off from wrangling world leaders and officials toward a climate agreement to talk tough to an industry currently worth around $3 trillion.


Palm oil workers stage massive protest at sustainability meeting in Indonesia


(11/19/2013) Protesters from 10 Indonesian labor unions and four NGOs descended on the Roundtable on Sustainable Palm Oil (RPSO) meetings in Medan last Tuesday, urging the industry body to take serious steps to end what they claim is rampant abuse of workers on RSPO-certified plantations.


Carbon emissions set to hit new record high in 2013


(11/19/2013) The amount of carbon dioxide emitted into the atmosphere in 2013 is expected to hit a new high of 36 billion tonnes, according to a Carbon Budget released today by the Global Carbon Project (GCP). This is a 2.1 percent rise from 2012 based on data from the same group. 'We have exhausted about 70 per cent of the cumulative emissions that keep global climate change likely below two degrees,' said GCP member, Pierre Friedlingstein, with the University of Exeter. 'In terms of CO2 emissions, we are following the highest climate change scenario of the Intergovernmental Panel on Climate Change released in September.'


Timber smuggling continues in Madagascar

(11/18/2013) Stocks of rosewood illegally harvested during in the aftermath of Madagascar's 2009 coup are being steadily smuggled off the Indian Ocean island, reports a paper published in the journal MADAGASCAR CONSERVATION & DEVELOPMENT.


Greener palm oil on the horizon?

(11/18/2013) A group of environmental activists, conservation groups, and palm oil producers officially announced a new initiative that aims to showcase best practices in the palm oil industry, demonstrating that palm oil can be produced without social conflict, conversion of peatlands, or destruction of wildlife-rich forests.


Equitable efforts to save the world's forests: Don't put the burden on the poor (commentary)


(11/18/2013) That President Yudhoyono's green legacy may be in peril has been put in the spotlight by the recent visit to Indonesia of Harrison Ford, a Hollywood megastar-turned-environmentalist. Ford was in Indonesia last month filming 'Years of Living Dangerously', a series about climate change. His trip to Central Kalimantan and Riau, was described by Michael Bachelard of Sydney Morning Herald as bearing witness to the devastation of Indonesia's tropical forests.


Fracking: the good, the bad and the ugly


(11/18/2013) The last few years have ushered in a new national and global awareness of fracking, the 150-year-old technology for extracting natural gas and oil from rock. Fracking, short for hydraulic fracturing, uses ultra-high-pressure slurries to create hairline fractures throughout solid rock. Oil, and more frequently gas, comes rushing out while sand from the mixture holds the fractures open in this nearly alchemical process. As many readers are aware, there are two very divisive schools of thought on fracking. One side touts it as the future of energy. The other derides fracking as inherently toxic and demands its immediate and permanent cessation. Like so many aspects of life, the truth lies somewhere in between.


60,000 protest in Australia to keep carbon price

(11/18/2013) Around 60,000 Australians marched yesterday across the country calling on their government not to go backwards on climate action, according to organizers. Australia has taken a sudden U-turn on climate policy with the election of Prime Minister Tony Abbott in September, including legislation to end its carbon pricing, cutting funding to renewable energies, and obstructing progress at the ongoing UN Climate Summit in Warsaw.


Nearly half a million seabirds die in gillnets every year, but solutions exist


(11/18/2013) A recent study from the Biological Conservation journal brings shocking news: every year across the globe, an estimated 400,000 seabirds are killed by gillnets. Gillnets, a common term for any net used to entangle and catch fish, are used all over the world, and at any depth. These nets, whether used in subsistence or commercial fishing, trap anything that swims through them. When unintended marine wildlife, or "bycatch," is caught in these nets, the results can be significant.


Japan pledges to raise carbon emissions, instead of cutting them

(11/18/2013) In 2009, Japan pledged to cut its carbon emissions by 25 percent based on 1990 levels within 11 years. Four years later—including a nuclear meltdown at Fukushima—and Japan has reset its goal with a new target to cut emissions by 3.8 percent based on 2005 levels at the UN Climate Summit in Warsaw, Poland. But, the new target, which received widespread condemnation when announced on Friday, actually results in a 3.1 percent rise in emissions when viewed from the widely-accepted 1990 baseline.


World's most vulnerable nation to climate change turns to coal power


(11/18/2013) In October, a global risks analysis company, Maplecroft, named Bangladesh the world's most vulnerable nation to climate change by 2050. The designation came as little surprise, since Bangladesh's government and experts have been warning for years of climatic impacts, including rising sea levels, extreme weather, and millions of refugees. However, despite these very public warnings, in recent years the same government has made a sudden turn toward coal power—the most carbon intensive fuel source—with a master plan of installing 15,000 megawatts (MW) of coal energy by 2030, which could potentially increase the country's current carbon dioxide emissions by 160 percent.


Why is Amazon deforestation climbing?


(11/17/2013) The 28 percent increase in deforestation in the Brazilian Amazon over last year that was reported this week is bad news, but it is not surprising. It is bad news because the decline in deforestation since 2005 has given us the single largest contribution to climate change mitigation on the planet, far surpassing the reductions in emissions achieved by any Annex 1 country under the Kyoto Protocol. Brazil's achievement is particularly noteworthy because it did not come at the expense of agricultural production; beef and soybean production continued to grow.


Prize exploring the next big idea in rainforest conservation announced


(11/16/2013) Mongabay.org, a non-profit that aims to raise awareness about social and environmental issues relating to tropical forests and other ecosystems, has announced the first winner of its environmental reporting prize its Special Reporting Initiative (SRI) program. The prize sought proposals to explore the question of what's the next big idea in tropical biodiversity conservation. After a two-month application window and a month of deliberations, this week an independent panel of journalists and tropical forest specialists selected environmental journalist Wendee Nicole as the first recipient of the Mongabay Prize for Environmental Reporting.


Malaysia has the world's highest deforestation rate, reveals Google forest map


(11/15/2013) Malaysia had the world's highest rate of forest loss between 2000 and 2012, according to a new global forest map developed in partnership with Google. Malaysia's total forest loss during the period amounted to 14.4 percent of its year 2000 forest cover. The loss translates to 47,278 square kilometers (18,244 square miles), an area larger than the country of Denmark.


Coal's future carbon costs may make it more expensive than wind energy


(11/15/2013) At first glance, a recent report from the U.S. White House on the social cost of carbon reads like a daunting economics exam. A small chart poses the first question about the price tag policymakers attach to future greenhouse gas emissions: Does each metric ton of carbon that billows into the air cost $11, $33 or $52? The answer is all of the above.


New bat species discovered in Brazil leaves another at risk


(11/15/2013) A team of researchers has discovered a new species of bat in Brazil, which has put a previously known species, Bokermann's nectar bat (Lonchophylla bokermanni), at risk of extinction. Long thought to comprise one species, the bat populations of the Atlantic Forest and the Cerrado – the tropical savannah of Brazil's interior - are in fact distinct from one another, according to a new study in Zootaxa. Scientists now say the Atlantic Forest's population represents a newly described species, which they have dubbed Peracchi's nectar bat (Lonchophylla peracchii).


Tiny algae signal big changes for warming Arctic lakes


(11/15/2013) The mighty polar bear has long been the poster child for the effects of global warming in the Arctic, but the microscopic diatom tells an equally powerful story. Diatoms are a type of algae that form the base of the food chain in watery habitats the world over. Disturbances among lake diatoms have exposed the impacts of rapid warming in the Hudson Bay Lowlands of eastern Canada, researchers reported Oct. 9 in the Proceedings of the Royal Society B


Deforestation in the Brazilian Amazon jumps 28% in 2013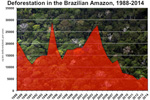 (11/14/2013) Deforestation in the Brazilian Amazon jumped 28% in 2013 sparking concerns that recent progress in reducing forest loss in the world's largest rainforest may be in danger of reversing. The preliminary data, released Thursday by the Brazilian government, shows that 5,843 square kilometers (2,256 sq miles) of rainforest was cleared across the 'Legal Amazon' between August 1, 2012 and July 31, 2013.


Deforestation accelerates in Indonesia, finds Google forest map


(11/14/2013) Forest loss in Indonesia has sharply risen over the past 12 years, reports a new study published in the journal Science. The study, led by Matt Hansen of University of Maryland, finds that Indonesia lost 15.8 million hectares between 2000 and 2012, ranking it fifth behind Russia, Brazil, the United States, and Canada in terms of forest loss. Some 7 million hectares of forest regrew during the period.


Zero net deforestation is the wrong target, warn experts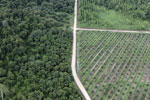 (11/14/2013) Environmental initiatives that target zero net deforestation may miss their mark when it comes to slowing climate change and protecting biodiversity, warns a commentary published in this week's issue of the journal Science. While zero net deforestation may seem like a worthy target in efforts to curb forest loss, Sandra Brown and Daniel Zarin argue that the goal is at best, ambiguous, and at worst, may lead to perverse outcomes for the world's forests.


Is Australia becoming the new Canada in terms of climate inaction?

(11/14/2013) For many concerned about climate change, Australia has suddenly become the new Canada. With the election of Tony Abbott as Prime Minister in September, the land down under has taken a sudden U-turn on climate policy, including pushing to end its fledgling carbon emissions program which was only implemented in 2012 and cutting funding for renewable energy. These move come at a time when Australia has just undergone its warmest 12 months on record and suffered from record bushfires.


Powered by Google, high resolution forest map reveals massive deforestation worldwide


(11/14/2013) Researchers today released a long-awaited tool that reveals the extent of forest cover loss and gain on a global scale. Powered by Google's massive computing cloud, the interactive forest map establishes a new baseline for measuring deforestation and forest recovery across all of the world's countries, biomes, and forest types. The map has far-reaching implications for efforts to slow deforestation, which accounts for roughly ten percent of greenhouse gas emissions produced by human activities, according to the authors of the paper that describes the tool and details its first findings.


Scientists identify 137 protected areas most important for preserving biodiversity


(11/14/2013) Want to save the world's biodiversity from mass extinction? Then make certain to safeguard the 74 sites identified today in a new study in Science. Evaluating 173,000 terrestrial protected areas, scientists pulled out the most important ones for global biodiversity based on the number of threatened mammals, birds, and amphibians found in the parks. In all they identified 137 protected areas (spread over 74 sites as many protected areas were in the same region) in 34 countries as 'irreplaceable.'


Coelacanths might be monogamous, to the surprise of researchers


(11/14/2013) They evaded humans for millions of years and live very private lives. The hulking, fleshy-finned fish known as the coelacanth has beguiled scientists for generations. But the coelacanth mystique that enchants researchers also makes it difficult to study. Researchers recently revealed in Nature Communications one startling aspect of the coelacanth lifestyle: they might be monogamous.


Longline fisheries in Costa Rica hook tens of thousands of sea turtles every year


(11/14/2013) Hundreds of kilometers of commercial fishing lines slither along coastal waters in Costa Rica, hooking thousands of mahi-mahi and many other marketable fish. But when scientists scrutinized fishermen's catch, they were shocked by the staggering number of sea turtles accidentally snagged on the lines.


Rent-a-mob disrupts court proceedings against Indonesian palm oil company


(11/14/2013) A mob of 150 palm oil workers has disrupted court proceedings against Kalista Alam, an Indonesian palm oil company accused of illegally converting blocks of protected peat forests for an oil palm plantation in Aceh, Sumatra. The Kalista Alam case is widely seen as a test of Indonesia's commitment to forestry sector reform.


Wolves boost food for Yellowstone's threatened grizzlies


(11/13/2013) Wolves and grizzlies aren't best buddies. Burly bears can barge in on a feasting pack, making off with the wolves' fresh kill. Wolves have been known to dig into bear dens and snag a cub. But after gray wolves returned to Yellowstone National Park in 1995, grizzly bears ate more berries in the summer for a pre-hibernation nutritional boost, researchers reported Sept. 4 in the Journal of Animal Ecology


REDD+ carbon market stabilizes, but risk of supply glut looms


(11/13/2013) The market for carbon credits generated under projects that reduce emissions from deforestation and forest degradation (REDD) showed signs of stabilizing in 2012 after a sharp drop in 2011, finds Forest Trends' new assessment of the global forest carbon market. The report shows that offsets representing 8.6 million metric tons of carbon dioxide were transacted in 2012, a 16 percent increase over 2011. But the average value of each credit dipped 8 percent from $8.50 to $7.80. Nonetheless the activity suggests the market of REDD+ credits may have stabilized after the volume fell 62 percent between 2010 and 2011.


Richest countries spent $74 billion on fossil fuel subsidies in 2011, eclipsing climate finance by seven times

(11/13/2013) In 2011, the top 11 richest carbon emitters spent an estimated $74 billion on fossil fuel subsidies, or seven times the amount spent on fast-track climate financing to developing nations, according to a recent report by the Overseas Development Institute. Worldwide, nations spent over half a trillion dollars on fossil fuel subsidies in 2011 according to the International Energy Agency (IEA).


Flawed from inception? Ecuador's Yasuní-ITT initiative threatened indigenous groups with simple mapping errors


(11/13/2013) The plan from Ecuador's government was simple: Pay us and we won't destroy the planet's most extraordinary ecosystem. Dubbed the Yasuni-ITT initiative, the plan called upon developed nations to pay for protecting Ecuador's Yasuni National Park from oil companies. Now, a recent study claims the plan was fraught with flaws as basic as drawing lines on a map.


Locally extinct birds in the Amazon slowly flock back to forests when trees regrow


(11/13/2013) Some good news out of the Amazon rainforest: given enough time, deforested land can rebound enough to host bird species that had previously deserted the area, according to a recent study in The Auk. When people abandon deforested land, the rainforest slowly reclaims it. Eventually, birds begin to use the clumps of secondary forest as corridors between thickets of old growth.


Aiming to avoid deforestation, Unilever to trace all palm oil it sources


(11/12/2013) In a move that represents a significant development for efforts to reduce the environmental impact of palm oil, consumer products giant Unilever today announced it will be able to trace all of the palm oil it sources by the end of 2014. Implementing a traceability system means that by the end of next year, Unilever will able to pinpoint the origin of its palm oil back to the plantations that produce the fresh fruit bunches that are milled into the widely-used vegetable oil.


3.5 million ha of Indonesian and Malaysian forest converted for palm oil in 20 years


(11/12/2013) Some 3.5 million hectares (8.7 million acres) of forest in Indonesia, Malaysia, and Papua New Guinea was converted for oil palm plantations between 1990 and 2010, finds a comprehensive set of assessments released by the Roundtable on Sustainable Palm Oil (RSPO). The research, conducted by an international team of scientists from a range of institutions, is presented in a series of seven academic papers that estimate change in land use and greenhouse gas emissions from oil palm expansion in the three countries, review the social and environmental impacts of palm oil production, forecast potential growth in the sector across the region, and detail methods for measuring emissions and carbon stocks of plantations establishing on peatlands.


Asia's 'unicorn' photographed in Vietnam


(11/12/2013) In 1992, scientists made a spectacular discovery: a large, land mammal (200 pounds) that had somehow eluded science even as humans visited the moon and split the atom. Its discoverers, with WWF and Vietnam's Ministry of Forestry, dubbed the species the saola (Pseudoryx nghetinhensis). Found in the Annamite Mountains in Laos and Vietnam, the saola is a two-horned beautiful bovine that resembles an African antelope and, given its rarity, has been called the Asian unicorn. Since its discovery, scientists have managed to take photos via camera trap of a wild saola (in 1999) and even briefly studied live specimens brought into villages in Laos before they died (in 1996 and again in 2010), however the constant fear of extinction loomed over efforts to save the species. But WWF has announced good news today: a camera trap has taken photos of a saola in an unnamed protected area in Vietnam, the first documentation of the animal in the country in 15 years.


Newly discovered beetles construct private homes out of leaf holes and feces


(11/12/2013) Scientists have discovered two new species of leaf beetles in southern India that display a novel way of using leaf holes and their fecal pellets to build shelters – a nesting behavior previously not known among leaf beetles. Discovered in the forests of the Western Ghats in the states of Karnataka and Kerala, the scientists have named these pin-head sized leaf beetles Orthaltica syzygium and Orthaltica terminalia, after the plants they feed on: Syzygium species (e.g., the Java plum) and Terminalia species (e.g., the flowering murdah).


Murum dam blockaders may be suffering human rights violations warns NGOs

(11/12/2013) A coalition of nearly 30 organizations has sent a letter to top authorities in Sarawak and Malaysia warning them of possible human right violations against a group of indigenous Penan who are blocking roads to the construction site for Murum Dam. Over 100 indigenous people have been blocking a road for over a month as they demand more compensation and land after being forced to move from their traditional lands to make way for the 900 megawatt dam.


Philippines' delegate calls out climate change deniers after Haiyan

(11/12/2013) Yesterday, the Filipino delegate to the ongoing climate summit, Naderev 'Yeb' Saño, dared climate change deniers to take a hard look at what's happening not just in the Philippines, but the whole world. Over the weekend, the Philippines was hit by what may have been the largest typhoon to ever make landfall—Typhoon Haiyan. Reports are still coming in days later, but the death toll may rise to over 10,000 with whole cities simply swept away.


Amazon's vast rainforest dominated by few tree species


(11/12/2013) The Amazon rainforest is so vast, and so diverse, that seemingly simple questions— such as which species of trees are most common— remain unanswered. Researchers are finally seeing the forest and the trees after an international collaboration of 120 scientists teamed up to compile the largest tree survey ever assembled from the Amazon.


Kids' stories and new stoves protect the golden snub-nosed monkey in China


(11/12/2013) Puppet shows, posters and children's activities that draw from local traditions are helping to save an endangered monkey in China. The activities, which encourage villagers—children and adults alike—to protect their forests and adopt fuel-efficient cooking stoves, have worked, according to a report published in Conservation Evidence. Local Chinese researchers, supported by the U.S.-based conservation organization Rare, designed the campaign to protect the monkeys.


Exclusive: Stunning aerial photos reveal Ecuador building roads deeper into richest rainforest on Earth (Yasuní National Park)


(11/12/2013) In August 2012, professional photographers Ivan Kashinsky and Karla Gachet were on assignment for National Geographic in Yasuní National Park, home to arguably the most biodiverse rainforest in the world. While there, they happened to take an aerial shoot above an area known as Block 31 (see Map), a controversial oil concession located in the heart of the park, at the precise moment that the national oil company, Petroamazonas, was secretly building a new oil access road.


Lao ecotourism project wins responsible travel award for innovation


(11/11/2013) An ecotourism project in a remote part of Laos has won the prestigious World Responsible Tourism Award for Best for Responsible Wildlife Experience. The Nam Nern Night Safari, an ecotour in Lao PDR's Nam Et-Phou Louey National Protected Area in Houaphan Province, was recognized by the World Travel Mart for its innovative approach to generating benefits for local communities.


HBSC financing deforestation for palm oil in Borneo


(11/11/2013) HSBC, the world's third largest bank, continues to lend to companies linked to deforestation despite a policy explicitly prohibiting such practices, alleges a new report from the London-based Environmental Investigation Agency (EIA). The report, published last week, looks at two Indonesian palm oil companies that recently received finance from HSBC: Bumitama Agri and Triputra Agro Persada.


Characteristics of nutmeg family explored

(11/11/2013) A special issue of Mongabay's open-access academic journal, Tropical Conservation Science, explores the state of knowledge of the nutmeg (Myristicaceae) tree family.


Redeeming REDD: a conversation with Michael Brown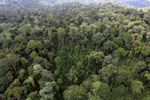 (11/11/2013) In Redeeming REDD: Policies, Incentives and Social Feasibility for Avoided Deforestation, anthropologist Michael Brown relays a constructive critique of the contemporary aims, standards and modalities for mitigating climate change by reducing emissions from deforestation and degradation (REDD). Brown advocates for REDD as a viable mechanism for the long-term pro-poor conservation and restoration of tropical forests as well—but only if local forest dwellers and Indigenous. Peoples can join the negotiating table and act as forest stewards. Local people must first be empowered to make 'socially feasible' decisions that are necessary for their livelihoods and well-being. In other words, there can be no environmentalism without credible local leadership, which requires investment in capacity building at the local level for sustainable institutions.


Delegate for the Philippines vows to stop eating at climate summit


(11/11/2013) Following the devastation wrought by Typhoon Haiyan—which is arguably the strongest typhoon to ever make landfall—Filipino delegate, Naderev 'Yeb' Saño, has vowed to go on a fast at the UN Climate Summit that opened today in Warsaw, Poland. Saño made the vow during a powerful speech in which he said he would fast, 'until we stop this madness.'



Page 1
|
Page 2
|
Page 3
|
Page 4
|
Page 5
|
Page 6
|
Page 7
|
Page 8
|
Page 9
|
Page 10
|
Page 11
|
Page 12
|
Page 13
|
Page 14
|
Page 15
| Page 16 |
Page 17
|
Page 18
|
Page 19
|
Page 20
|
Page 21
|
Page 22
|
Page 23
|
Page 24
|
Page 25
|
Page 26
|
Page 27
|
Page 28
|
Page 29
|
Page 30
|
Page 31
|
Page 32
|
Page 33
|
Page 34
|
Page 35
|
Page 36
|
Page 37
|
Page 38
|
Page 39
|
Page 40
|
Page 41
|
Page 42
|
Page 43
|
Page 44
|
Page 45
|
Page 46
|
Page 47
|
Page 48
|
Page 49
|
Page 50
|
Page 51
|
Page 52
|
Page 53
|
Page 54
|
Page 55
|
Page 56
|
Page 57
|
Page 58
|
Page 59
|
Page 60
|
Page 61
|
Page 62
|
Page 63
|
Page 64
|
Page 65
|
Page 66
|
Page 67
|
Page 68
|
Page 69
|
Page 70
|
Page 71
|
Page 72
|
Page 73
|
Page 74
|
Page 75
|
Page 76
|
Page 77
|
Page 78
|
Page 79
|
Page 80
|
Page 81
|
Page 82
|
Page 83
|
Page 84
|
Page 85
|
Page 86
|
Page 87
|
Page 88
|
Page 89
|
Page 90
|
Page 91
|
Page 92
|
Page 93
|
Page 94
|
Page 95
|
Page 96
|
Page 97
|
Page 98
|
Page 99
|
Page 100
|
Page 101
|
Page 102
|
Page 103
|
Page 104
|
Page 105
|
Page 106
|
Page 107
|
Page 108
|
Page 109
|
Page 110
|
Page 111
|
Page 112
|
Page 113
|
Page 114
|
Page 115
|
Page 116
|
Page 117
|
Page 118
|
Page 119
|
Page 120
|
Page 121
|
Page 122
|
Page 123
|
Page 124
|
Page 125
|
Page 126
|
Page 127
|
Page 128
|
Page 129
|
Page 130
|
Page 131
|
Page 132
|
Page 133
|
Page 134
|
Page 135
|
Page 136
|
Page 137
|
Page 138
|
Page 139
|
Page 140
|
Page 141
|
Page 142
|
Page 143
|
Page 144
|
Page 145
|
Page 146
|
Page 147
|
Page 148
|
Page 149
|
Page 150
|
Page 151
|
Page 152
|
Page 153
|
Page 154
|
Page 155
|
Page 156
|
Page 157
|
Page 158
|
Page 159
|
Page 160
|
Page 161
|
Page 162
|
Page 163
|
Page 164
|
Page 165
|
Page 166
|
Page 167
|
Page 168
|
Page 169
|
Page 170
|
Page 171
|
Page 172
|
Page 173
|
Page 174
|
Page 175
|
Page 176
|
Page 177
|
Page 178
|
Page 179
|
Page 180
|
Page 181
|
Page 182
|
Page 183
|
Page 184
|
Page 185
|
Page 186
|
Page 187
|
Page 188
|
Page 189
|
Page 190
|
Page 191
|
Page 192
|
Page 193
|
Page 194
|
Page 195
|
Page 196
|
Page 197
|
Page 198