Conservation news
Founded in 1999, Mongabay is a leading provider of environmental science and conservation news.
Jet stream drives summer temperature, plankton growth in Oregon

(08/06/2007) Short-term shifts in the jet stream off the Oregon coast drive changes in ocean temperature and plankton growth during summer months, reports a new study published in the early online edition of the journal Proceedings of the National Academy of Sciences. The findings are significant because they could help improve weather prediction and bolster understanding of ocean food chains along the northwestern United States. Plankton are the base of the food chain for important ocean fisheries in the region.


Frog killing diseases worse than thought in California

(08/06/2007) The deadly fungal disease that is killing amphibians worldwide can likely be spread by sexual reproduction reports a new study published in the early online edition of the journal Proceedings of the National Academy of Sciences. The findings suggest that protecting frogs and other amphibians from the pathogen will be more complicated than previously believed.


Scientists demand release of renowned monkey discoverer in Brazil

(08/06/2007) A prominent group of scientists have issued a petition to free world-renowned primatologist Marc van Roosmalen from Brazilian prison after he was charged with illegally keeping monkeys without a permit and other crimes. The scientists have called his imprisonment an "attack on the practice and profession of biological science in Brazil."


Jumbo squid invade California waters, affecting fish populations

(07/25/2007) Jumbo squid (Dosidicus gigas) are invading California waters, putting commercial fish populations at risk, reports a study published in Proceedings of the National Academy of Sciences.


"Virgin" rain forests of Costa Rica a misnomer

(07/25/2007) Radiocarbon dating of montane forest soils in Costa Rica uncovered evidence of charcoal that shows its otherwise "virgin" tropical forests are less than 200 years old. The findings, published in the journal Biotropica, have implications for the re-establishment of rain forests after clearing.


Coal mining threatens the "Heart of Borneo"

(07/25/2007) Coal mining in Borneo imperils the island's fast-disappearing forests and threatens to undermine the effectiveness of an monumental conservation initiative, according to a report from the The Sunday Times and Parliamentary testimony.


Las Vegas has gotten hotter

(07/25/2007) Las Vegas and the rest of Nevada has heated up over the past 30 years, but it's not the entertainment industry that is responsible. A new study by the U.S. Public Interest Research Group reports that, as a state, Nevada has seen one of the largest increases in average temperature over the last three decades.


20 coal projects canceled as global warming fears mount

(07/25/2007) Coal-fired power plants are fast being shelved as environmental concerns mount, reports the Wall Street Journal.


Rare jungle deer photographed for the first time

(07/24/2007) A camera trap has captured the first ever pictures of an elusive forest deer in its natural habitat, reports the Wildlife conservation Society (WCS).


Fish cultivate gardens of algae

(07/24/2007) Damselfish cultivate "gardens" of algae, according to a study published last October in the journal Biology Letters.


Wal-Mart demand drives "greener" shrimp farms

(07/24/2007) Wal-Mart's demand for sustainably-produced products is driving "greener" production of shrimp in Thailand, reports the Wall Street Journal (WSJ).


In Alaska, fishing industry drives marine conservation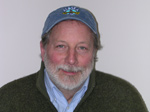 (07/24/2007) Alaska's fisheries are some of the richest in the world, with fishermen harvesting hundreds of millions of dollars' worth of salmon, crab, herring, halibut, pollock, and groundfish every year. However, such bounty has not always been the case. Over-exploitation and poor fisheries management in the 1940s and 1950s took a heavy toll on the industry. Born of this difficult origin, today Alaska sets the bar in fisheries management. Unusually for natural resource management, industry is leading the way, relying on dialog with scientists to determine catch levels and where to designate "no-fishing zones", while pushing for certification standards for sustainable seafood products. These efforts are coordinated by the Marine conservation Alliance (MCA), an industry-backed nonprofit based in Juneau, Alaska. In July 2007, David Benton, executive director of the Marine conservation Alliance, spoke with mongabay.com about MCA's work in Alaska.


2007 hurricane season to be weaker than expected says forecaster

(07/24/2007) WSI Corp, a private forecaster, cut its 2007 hurricane season outlook, saying there will likely be fewer storms than previously projected, reports Reuters.


Rare gorillas slaughtered in mass killing

(07/24/2007) At least four critically endangered gorillas have been killed in Democratic Republic of Congo's Virunga National Park. National Geographic News reports they were shot "execution-style". Illegal charcoal harvesters are leading suspects in the slaying. Two other gorillas are missing and feared dead.


Laptop for poor children set for mass production

(07/23/2007) The "$100 laptop" is set to go into mass production after it received orders for 3 million machines, the requisite number to make the project viable.


Human-induced climate change causes shifts in rainfall

(07/23/2007) Human-induced climate change has caused changes in rainfall patterns around the world over the past century, claims a new study published in Nature.


Australia funds first global deforestation monitoring system

(07/23/2007) At a High Level Meeting on Forests and Climate being held in Sydney, Australia today announced a series of measures to slow deforestation and fight global warming.


Plug-in hybrid electric vehicles will cut pollution, emissions, oil use

(07/20/2007) Plug-in hybrid electric vehicles (PHEVs) could reduce greenhouse gas emissions and improve air quality significantly by 2050, reports a new study by The Electric Power Research Institute (EPRI) and the Natural Resources Defense Council (NRDC).


Gecko + mussels = biomimetic underwater adhesive

(07/19/2007) Scientists have developed a new adhesive material based on the properties of mussels and gecko lizard. The researchers say the biomimetic design could produce more durable and longer-lasting bandages, patches, and surgical materials.


Dinosaurs' rise to dominance was a gradual

(07/19/2007) Dinosaurs' rise to dominance was a gradual rather than sudden, suggests new research published in Science.


Melting glaciers and ice cap will drive sea level rise

(07/19/2007) Melting glaciers and ice caps will contribute more to global sea level rise this century than the melting of the Greenland and Antarctic ice sheets, reports a study published in the current issue of Science.


Foreign fishing fleets deplete African fish stocks

(07/18/2007) Heavily subsidized foreign fishing fleets are depleting coastal fish stocks of poor Africa countries, reports The Wall Street Journal.


Corn ethanol is not the solution to energy independence

(07/18/2007) A new report claims that corn ethanol will not significantly offset U.S. fossil fuel consumption without "unacceptable" environmental and economic consequences.


Fines on bycatch could help make conservation groups, industry accountable

(07/18/2007) Assessing fines on illegal bycatch could help clean up the fishing industry, reports a new study published in the August issue of Frontiers in Ecology and the Environment.


Pound of beef produces 36 pounds of CO2 emissions

(07/18/2007) The production of a kilogram of beef is results in more greenhouse gas emissions and other pollution than driving a car for 3 hours while leaving all the lights at home, concludes a new study led by Akifumi Ogino of the National Institute of Livestock and Grassland Science in Tsukuba, Japan. The research is detailed in this week's issue of New Scientist Magazine.


Blue macaw population stages remarkable recovery in Brazil

(07/18/2007) One of the world's rarest parrots has made a remarkable recovery due to conservation efforts, reports the American Bird Conservancy.


Hurricanes can help coral reefs

(07/17/2007) A close call with a hurricane can be beneficial to a stressed coral reef, reports a study published in Proceedings of the National Academy of Sciences (PNAS).


"Living fossil" fish captured in Zanzibar

(07/16/2007) Fishermen in Zanzibar have caught a coelacanth, reports Reuters.


African Flamingo population gravely threatened by industrial development

(07/16/2007) Tata Chemicals, a division of the biggest multinational industrial conglomerate in India, is planning to build a huge soda ash plant at Lake Natron, one of the most important lakes for waterbirds in Africa. The scale of the planned development is very likely to destroy the ecosystem of the lake and drive away the breeding flamingos.


China's wetlands shrinking due to global warming

(07/16/2007) Wetlands on China's Qinghai-Tibet plateau have shrunk by more than 10 percent over the past 40 years, posing a threat to agriculture and river flows, according to scientists from the Chinese Academy of Sciences. Wetlands at the Yangtze's origin contracted 29 percent over the same period.


Is peat swamp worth more than palm oil plantations?

(07/16/2007) Could peat swamp be worth more intact for their carbon value than palm oil plantations for their oil? Quick analysis suggests yes, though binding limits on emissions will be needed to trigger the largest ever flow of money from the industrialized world to developing countries. At stake: the bulk of the world's biodiversity.


China's paper recycling industry can help shield forests from destruction

(07/15/2007) China's massive paper recycling capacity is helping shield global forests worldwide from destruction by supporting an international market for wastepaper as an alternative to pulpwood, says a new report released by Forest Trends, an international forestry organization. Nevertheless, wastepaper alone is not enough to meet demand from China's growing paper industry.


Wildlife tourism can be detrimental to monkeys

(07/15/2007) Tourism is causing changes in primate behvaior and may be increasing infant mortality and the transmission of disease, reports a study published in the October edition of the International Journal of Primatology.


Florida to cut greenhouse gas emissions 80% by 2050

(07/15/2007) Florida plans to cut greenhouse gas emissions 80 percent from 1990 levels by 2050 according to Charlie Crist, Florida's Republican state governor. Due to its low elevation and hurricane risk, global warming may pose the biggest risk to Florida of any U.S. state.


NASA images show expansion of logging in Congo rainforest

(07/15/2007) New high resolution images of logging roads in the Congo region of Africa are helping researchers understand the expansion of industrial logging in Central Africa.


Toll road could raise money for Amazon conservation

(07/15/2007) Southeastern Peru is arguably the most biodiverse place on the planet. A new highway project, already under construction, poses a great threat to this biological richness as well as indigenous groups that live in the region. While its too late to stop the road, called the Carretera Transoceanica or Interoceanic Highway, there are ways to reduce its impact on the forest ecosystem and its inhabitants.


'Extinct' egg-laying mammal rediscovered in jungles of New Guinea

(07/15/2007) An egg-laying mammal thought extinct for nearly 50 years has been rediscovered in the Indonesian province of Papua on the island of New Guinea, reports BBC News.


Procter & Gamble looks to poor markets for growth

(07/15/2007) Procter & Gamble Co. is aggressively expanding into "bottom of the pyramid" markets in an effort to grow sales, reports Monday's edition of The Wall Street Journal. The consumer products giant is formulating products specifically for some of the world's poorest people.


Polar bears avoiding sea ice for cub dens

(07/15/2007) Polar bears in Alaska are increasingly setting up dens on sea on land because sea ice is thinning, reports a new study by U.S. Geological Survey (UCGS) researchers.


Glaciers in western China shrank 20% in 40 years

(07/13/2007) Glaciers in Western China have melted at "alarming" rates over the past 40 years, according to Chinese state media.


Intel joins forces with $100 laptop project for poor children

(07/13/2007) Intel has teamed with the One Laptop Per Child (OLPC) program, agreeing to contribute funding and join the board of the nonprofit group that seeks to bring low-cost laptops to children in poor countries, reports the Associated Press. The announcement comes after Intel chairman Craig Barrett criticized the project in an effort to boost support for its own child-focused Classmate PC.


US says Brazilian ethanol doesn't increase food prices, destroy Amazon rainforest

(07/13/2007) Brazil's surging ethanol production does not put the Amazon rainforest at risk and is not fueling higher food prices, claimed a U.S. energy official visiting Brazil.


Can organic farming feed the world?

(07/12/2007) Contrary to popular belief, organic farming can produce enough to feed the world, reports a new study published in Renewable Agriculture and Food Systems.


Killers of renowned anthropologist sentenced in Brazil

(07/12/2007) The men charged with the 2005 killing of University of Vermont anthropology professor James Petersen in the Amazon rainforest were sentenced Tuesday to nearly 30 years in prison, close to the maximum under Brazilian law.


Agents of death for wildlife become jewelry in Zambia

(07/12/2007) Craftswomen in Zambia are turning snares formerly used to illegal kill wildlife into jewelry. Called "snareware", the handmade jewelry is part of a program that has grossed $350,000 for rural communities and helped protect endangered wildlife.


Cosmetics retailer announces sustainable palm oil initiative

(07/12/2007) The Body Shop International today introduced a sustainable palm oil initiative, the first for the beauty industry. The company said the move was spurred by growing concerns over the impact of oil palm plantations on biodiversity.


Giant squid found in Australia

(07/11/2007) A giant squid has washed up on a beach on the western coast of the Australian island Tasmania, reports Reuters.


Experts: sun not linked to current global warming

(07/11/2007) Changes in the sun's output is not linked to recently observed global warming, reports a study published in Royal Society's journal Proceedings A.


China calls for sustainable logging by Chinese firms overseas

(07/11/2007) China unveiled a draft sustainable forestry handbook for Chinese companies operating overseas. The move comes as the country faces increasing criticism from environmentalists who say China's booming demand for timber and other materials is destroying the world's tropical forests.


Antioxidant use helped some birds after Chernobyl nuclear accident

(07/11/2007) Brightly colored birds were more adversely affected by high levels of radiation around the Chernobyl nuclear plant, reports a study published online in the British Ecological Society's Journal of Applied Ecology.



Page 1
|
Page 2
|
Page 3
|
Page 4
|
Page 5
|
Page 6
|
Page 7
|
Page 8
|
Page 9
|
Page 10
|
Page 11
|
Page 12
|
Page 13
|
Page 14
|
Page 15
|
Page 16
|
Page 17
|
Page 18
|
Page 19
|
Page 20
|
Page 21
|
Page 22
|
Page 23
|
Page 24
|
Page 25
|
Page 26
|
Page 27
|
Page 28
|
Page 29
|
Page 30
|
Page 31
|
Page 32
|
Page 33
|
Page 34
|
Page 35
|
Page 36
|
Page 37
|
Page 38
|
Page 39
|
Page 40
|
Page 41
|
Page 42
|
Page 43
|
Page 44
|
Page 45
|
Page 46
|
Page 47
|
Page 48
|
Page 49
|
Page 50
|
Page 51
|
Page 52
|
Page 53
|
Page 54
|
Page 55
|
Page 56
|
Page 57
|
Page 58
|
Page 59
|
Page 60
|
Page 61
|
Page 62
|
Page 63
|
Page 64
|
Page 65
|
Page 66
|
Page 67
|
Page 68
|
Page 69
|
Page 70
|
Page 71
|
Page 72
|
Page 73
|
Page 74
|
Page 75
|
Page 76
|
Page 77
|
Page 78
|
Page 79
|
Page 80
|
Page 81
|
Page 82
|
Page 83
|
Page 84
|
Page 85
|
Page 86
|
Page 87
|
Page 88
|
Page 89
|
Page 90
|
Page 91
|
Page 92
|
Page 93
|
Page 94
|
Page 95
|
Page 96
|
Page 97
|
Page 98
|
Page 99
|
Page 100
|
Page 101
|
Page 102
|
Page 103
|
Page 104
|
Page 105
|
Page 106
|
Page 107
|
Page 108
|
Page 109
|
Page 110
|
Page 111
|
Page 112
|
Page 113
|
Page 114
|
Page 115
|
Page 116
|
Page 117
|
Page 118
|
Page 119
|
Page 120
|
Page 121
|
Page 122
|
Page 123
|
Page 124
|
Page 125
|
Page 126
|
Page 127
|
Page 128
|
Page 129
|
Page 130
|
Page 131
|
Page 132
|
Page 133
|
Page 134
|
Page 135
|
Page 136
|
Page 137
|
Page 138
|
Page 139
|
Page 140
|
Page 141
|
Page 142
|
Page 143
|
Page 144
|
Page 145
|
Page 146
|
Page 147
|
Page 148
|
Page 149
|
Page 150
|
Page 151
|
Page 152
|
Page 153
|
Page 154
|
Page 155
|
Page 156
|
Page 157
|
Page 158
| Page 159 |
Page 160
|
Page 161
|
Page 162
|
Page 163
|
Page 164
|
Page 165
|
Page 166
|
Page 167
|
Page 168
|
Page 169
|
Page 170
|
Page 171
|
Page 172
|
Page 173
|
Page 174
|
Page 175
|
Page 176
|
Page 177
|
Page 178
|
Page 179
|
Page 180
|
Page 181
|
Page 182
|
Page 183
|
Page 184
|
Page 185
|
Page 186
|
Page 187
|
Page 188
|
Page 189
|
Page 190
|
Page 191
|
Page 192
|
Page 193
|
Page 194
|
Page 195
|
Page 196
|
Page 197
|
Page 198
|
Page 199
|
Page 200
|
Page 201