Conservation news
Founded in 1999, Mongabay is a leading provider of environmental science and conservation news.
Carbon market could fund rainforest conservation, fight climate change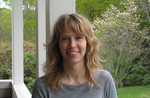 (05/19/2008) A mechanism to fund forest conservation through the carbon market could significantly reduce greenhouse emissions, help preserve biodiversity, and improve rural livelihoods, says a policy expert with the Woods Hole Research Center (WHRC) in Massachusetts. In an interview with mongabay.com, WHRC Policy Advisor and Research Associate Tracy Johns says that Reducing Emissions from Deforestation and Degradation (REDD), a proposed policy mechanism for combating climate change by safeguarding forests and the carbon they store, offers great potential for protecting tropical rainforests.


Frog chooses whether to lay eggs on land or in water

(05/19/2008) Researchers in Panama have discovered a frog that can choose whether it lays its eggs on land or in water. It is the first time such "reproductive flexibility" has been found in a vertebrate.


Invasive Species: Toad-ally out of control

(05/18/2008) Throughout warm, wet climates around the world lurks a camouflaged combatant seldom known beyond those who experience first hand its awesome destructive powers. It is an ingeniously crafted destroyer equipped with a host of specially developed chemical toxins, a lightening fast attack, and the ability to easily navigate across both water and land. This devious tool is not a creation of human engineering or military research and development but a product of a much more ancient and refined process: evolution. And until human intervention it was neither ecologically harmful nor an invasive pest but a well-integrated part of ecosystems throughout South and Central America. Meet Bufo marinus — the cane toad: exemplary proof of how human short-sightedness and misuse of biological control agents often leads to the catastrophic mismanagement of our natural world in the form of a large, squat, hungry toad.


Global warming will produce fewer hurricanes

(05/18/2008) Global warming will produce fewer Atlantic hurricanes, according to a study published today in the journal Nature Geoscience by a U.S. government meteorologist.


Global ban on biofuels would lead to immediate decline in food prices

(05/16/2008) A global moratorium on biofuels produced from food crops would result in a significant decline in the price of corn, sugar, cassava and wheat by 2010, reports the International Food Policy Research Institute (IFPRI).


U.S. government bans oil development in Alaskan Arctic area

(05/16/2008) A large swathe of Alaska will be off-limits to oil development under a decision today by the Bureau of Land Management (BLM). conservationists welcomed the move.


Global wildlife declines 30% in 30 years

(05/16/2008) In honor of Endangered Species Day, the Wildlife conservation Society (WCS) has released a list of twelve critically endangered species, which it considers the 'rarest of the rare'. The list spreads widely throughout the animal kingdom, including insects, mammals, birds, reptiles, amphibians, and fish.


Brazil will forge its own path for developing the Amazon

(05/15/2008) The Brazilian government will use cheap loans, payments, and other benefits to encourage Amazon farmers to reduce their impact on the Amazon rainforest, under a plan unveiled last week


Insect diversity in the tropics greater than previously believed

(05/15/2008) The tropics are more biodiverse than previously believed, report researchers writing in the journal Science.


Nitrogen pollution harming ecosystems and contributing to global warming

(05/15/2008) Nitrogen pollution of the world's oceans is harming marine ecosystems and contributing to global warming, report two reviews published in the journal Science.


Prince Charles calls for rainforest protection to fight climate change

(05/15/2008) Ending the destruction of tropical rainforests is the simplest step to helping address climate change, said Prince Charles in an interview with the BBC.


Tropical deforestation is 'one of the worst crises since we came out of our caves'

(05/15/2008) Speaking at the Asia-Pacific Forestry Week in Vietnam, keystone speaker Dr. Norman Myers stated: "I'm going to give you my bottom-line message right now, up front, this is a super crisis that we are facing, it's an appalling crisis, it's one of the worst crises since we came out of our caves 10,000 years ago. I'm referring of course to elimination of tropical forests and of their millions of species."


After acquittal, fear of open season on activists in the Amazon rainforest

(05/14/2008) Bishop Flavio Giovenale was crushed by the acquittal last week of a rancher accused of ordering the killing of a crusading American nun — and not just because he admired Dorothy Stang. Giovenale, who spends much of his time battling child prostitution, police corruption and drug abuse, fears the verdict means it's open season again on activists in the Amazon jungle state of Para.


Convicted nun-killer freed in the Brazilian Amazon

(05/14/2008) Charges against a Brazilian rancher convicted of arranging the 2005 murder of a 73-year-old American nun in the Amazon rainforest have been dismissed.


Will earthquake slow dam-building spree in China?

(05/14/2008) Monday's 7.9 magnitude earthquake in Sichuan province left more than 15,000 dead, 26,000 missing, and 64,000 injured, according to state media. The quake also "seriously damaged" two hydroelectric stations in Maoxian county, leading authorities to warn that the dams could burst. More than 2,000 troops were sent to work on the Zipingku Dam, a dam said to be in "great danger" of collapse upriver from Dujiangyan, the city at the quake's epicenter.


U.S. climate policy could help save rainforests



(05/14/2008) U.S. policy measures to fight global warming could help protect disappearing rainforests, says the founding partner of an "avoided deforestation" policy group. In an interview with mongabay.com, Jeff Horowitz of the Berkeley-based Avoided Deforestation Partners argues that U.S. policy initiatives could serve as a catalyst for the emergence and growth of a carbon credits market for forest conservation. REDD or Reducing Emissions from Deforestation and Degradation is a proposed policy mechanism that would compensate tropical countries for safeguarding their forests. Because deforestation accounts for around a fifth of global greenhouse gas emissions, efforts to reduce deforestation can help fight climate change. Forest protection also offers ancillary benefits like the preservation of ecosystem services, biodiversity, and a homeland for indigenous people.


U.S. lists the polar bear as threatened, but decision won't affect emissions rules

(05/14/2008) The U.S. Interior Department has decided to list the polar bear as a threatened species due to declining sea ice cover in the Arctic, according to the The Associated Press. Interior Secretary Dirk Kempthorne has scheduled a news conference Wednesday to announce the action.


Brazil's environmental minister resigns after losing Amazon fight

(05/14/2008) Marina Silva, Brazil's environmental minister, resigned Tuesday after losing several key battles in her fight to rein in destruction of the Amazon rainforest.


New research shows wild sloths sleep less than captive sloths

(05/14/2008) Wild sloths are considerably more active than their counterparts in captivity, reports the first electrophysiological study of sleep in a wild animal.


Al Gore's investment firm bets that rainforest conservation will be profitable

(05/14/2008) Al Gore's investment firm has signaled an interest in the emerging market for ecosystem services by taking an equity position in an innovative Australian financial company.


Papua signs REDD carbon deal to generate income from rainforest protection

(05/14/2008) The government of the Indonesian province of Papua has entered into an agreement with an Australian financial firm to establish a forestry-based carbon finance project on the island of New Guinea.


NASA study links changes in Earth's systems to global warming

(05/14/2008) Human-induced climate change has impacted a wide range of Earth's natural systems, including permafrost, lakes, and oceans, reports a new study led by scientists from NASA's Goddard Institute for Space Science (GISS).


Indonesian palm oil firms pledge to stop clearing rainforests

(05/13/2008) Palm oil companies operating in Indonesia pledged to stop clearing forests for new plantations reports The Jakarta Post. The move is a response to growing criticism that oil palm expansion is destroying biologically-rich rainforests and contributing to global warming.


2 billion trees planted in 18 months

(05/13/2008) A campaign to plant one billion trees has planted more than 2 billion trees in just 18 months and now aims for seven billion, according to the UN Environment Programme, one of the backers of the initiative.


Massive deforestation of mangroves may have worsened scale of disaster in Burma

(05/13/2008) Weeks after the devastating cyclone Nagris struck Myanmar's Irrawaddy Delta on May 2nd, scientists and the media are debating the role in the scale of the disaster played by the region's deforestation of mangroves. According to recent studies, mangrove forests act as a buffer against the effect's of tropical storms like Nagris, though scientists don't yet fully understand the relationship between storm mitigation and mangroves.


China to push for overseas acquisition of farmland to improve food security

(05/13/2008) Worries over food security may drive China to seek agricultural lands abroad, according to a report from the Financial Times. Under a proposal by the Ministry of Agriculture, Chinese companies will be encouraged to acquire farmland overseas. The initiative would make foreign land acquisition by Chinese agricultural firms a central government policy.


46% of Brazil's energy comes from renewable sources

(05/13/2008) Preliminary data from Brazil's energy ministry shows that bioenergy derived from sugar cane surpassed hydroelectric power as Brazil's secondary largest source of energy in 2007, reports Biopact.


Book Review: State of the Wild

(05/09/2008) State of the Wild is a textbook sized collection of essays and conservation information from the Wildlife conservation Society. The book deals with myriad issues surrounding wildlife and ecosystem conservation, essentially exploring the current 'state of the wild' through various lenses.


Environmental news buried at New York Times and Wall Street Journal

(05/09/2008) The Project for Excellence in Journalism has released a study examining the front pages of The New York Times and The Wall Street Journal from December 13th through March 13th 2008. The report found that both the Wall Street Journal and The New York Times essentially buried environmental stories, as environmental news for both papers made up only 1 percent of the total front page.


Eight individuals of one of the world's rarest cats caught on film

(05/09/2008) Recent photographs have brought hope to conservationists regarding the world's rarest large cat, the Amur leopard. They were taken in the Primorisky Region of Russia by a camera trap.


Americans least environmental, according to a new survey

(05/09/2008) A survey, entitled Greendex, by National Geographic and GlobeScan has found that out of fourteen developed and developing nations, American lifestyles are the least environmentally sustainable. The Canadians and French rounded out the bottom three. On the opposite side, Brazil and India tie as the most "green" of the nations surveyed. The survey found a clear distinction between developing and developed nations' consumption of resources and energy with developing nations more sustainable than developed nations and more concerned about the environment in general.


Sustainability conference reveals a rift in the Malaysian Palm Oil Council

(05/01/2008) Last month's sustainability conference sponsored by the Malaysian Palm Oil Council (MPOC) revealed a rift between some planters and the industry marketing organization.


High palm oil prices kill the biodiesel market for Asia

(05/01/2008) High palm oil prices have forced investors to shelve plans for biodiesel refineries, according to The Wall Street Journal.


Unilever calls for ban on rainforest destruction for palm oil

(05/01/2008) Unilever, the world's largest consumer good company, will start using palm oil from certified sustainable sources this year and aims to have all its palm oil certified by 2015, according to a speech delivered today by CEO Patrick Cescau.


Global warming to worsen ocean dead zones, hurt fisheries

(05/01/2008) Warming oceans will worsen oxygen-deficient or hypoxic dead zones, affecting ecosystems and fisheries, warn researchers writing in the journal Science.


No longer a fan of Earth Day

(05/01/2008) After April 22nd of this year, I am no longer a fan of Earth Day. It has become a strange pseudo-holiday that allows individuals, governments, corporations, and the media to focus a miniscule spotlight on our environmental crises, and then breathe a sigh of relief over the following days and weeks as they to go back to their old ineffectual ways. It is a day to stem the guilt of the sorry state of our natural—and 'civilized'—world. It is not a day where environmental education actually reaches the masses, or when people wake to the need—not the luxury—to change our ways. It is the opposite: a chance to feel good about our time's greatest crisis.


New species of river dolphin discovered in the Amazon

(04/30/2008) Researchers have identified a new species of river dolphin in the Bolivian Amazon according to the Whale and Dolphin conservation Society (WDCS). The announcement was made at a conservation workshop in Santa Cruz de la Sierra in Bolivia.


Judge suspends Amazon dam project due to legal questions

(04/30/2008) A Brazilian judge has issued a restraining order on a controversial dam in the Amazon basin, reports International Rivers, a conservation group.


Could felling and burying trees help fight global warming?

(04/30/2008) Could cutting down trees and burying them help fight global warming? An article in this week's issue of New Scientist suggests so. Ning Zeng, an atmospheric scientist at the University of Maryland in College Park, tells New Scientist that thinning forests and burying "excess wood" in a manner in which its didn't decay could sequester enough carbon to offset all of our fossil-fuel emissions.


Global warming could worsen HIV/AIDS epidemic

(04/30/2008) A number of studies have suggested that climate change could expand the range of tropical diseases like Dengue fever and Encephalitis. Now a researcher from the University of New South Wales (UNSW) in Australia says that global warming could lead to an increase in HIV infection rates worldwide.


Endangered species status of the polar bear to be decided May 15

(04/29/2008) A federal judge has ordered the Bush administration to stop delaying its decision on whether to list the polar bear as an endangered species. Environmentalists say the bear is threatened by melting sea ice in its Arctic habitat.


Photos - researchers study largest squid ever captured

(04/29/2008) Marine biologists in New Zealand are thawing the corpse of the largest squid ever caught in order to learn more about one of the ocean's most mysterious creatures.


China aims for 100 gigawatts of wind power by 2020

(04/29/2008) China aims to expand its wind power generating capacity to 100,000 megawatts by 2020, more than doubling the current world's installed capacity, according to the Shanghai Daily and The Wall Street Journal's Environmental Capital blog.


Photos of newly discovered species in Brazil's Cerrado

(04/29/2008) An expedition to Brazil's Cerrado has turned up more than a dozen undiscovered species. conservationists say the discoveries add urgency to protecting the grassland habitat which is rapidly being converted for agriculture.


Biodiversity key to fighting climate change

(04/29/2008) Scientists from Brown University have discovered that an ecosystem's productivity is directly linked to its diversity of plant species. The discovery has granted biodiversity new importance in the fight against climate change: the more productive the ecosystem the more carbon it captures.


No sacrifices to ending deforestation in the Amazon, only gains



(04/29/2008) Regular columnist and co-creator of Brazil's environmental news website, O Eco, Sergio Abranches has great credibility in Brazil's eco-awakening. A professor of political science, Abranches uses his unique talents to reach a widening audience in Brazil for environmental, energy, and climate change news and discussion. He speaks expertly on any number of topics: from Amazonian deforestation to the current food crises to economic and political transformations for a warming world.


Fast-food industry destroying forests in the Southern U.S

(04/28/2008) The Southern forests of North America supply 60% of US and 15% of global paper demands. Deforestation for wood and paper products, along with urban sprawl, has resulted in a total decline from 356 million acres in colonial times to 182 million acres today. The South contains more threatened forest ecosystems than anywhere else in the US. A major perpetuator of deforestation in the South is the fast food industry. With nearly 100 paper packaging mills in the South and thousands of restaurants worldwide, major fast food retailers such as KFC and Taco Bell are leaders in paper consumption and subsequent waste. The Dogwood Alliance, a nonprofit organization formed to increase awarness of the importance of Southern forests and the threats their survival, has launched a new campaign at nofreerefills.org which specifically targets the paper packaging practices of the fast food industry.


Earth's minerals kept CO2 levels in balance prior to humans

(04/28/2008) The natural feedback system that has kept Earth's atmospheric carbon dioxide levels finely-balanced for millions of years has been overwhelmed by fossil fuel combustion, reports a new study published in Nature Geoscience.


'Soy King' says Amazon deforestation could help solve global food crisis

(04/28/2008) Clearing the Amazon rainforest for soy farms will help address the global food crisis, said Blairo Maggi, the governor of Brazil's chief soy-producing state, according to the Folha de Sao Paulo newspaper.


Brazil prepares to launch attack on NGOs working in the Amazon

(04/27/2008) Brazil is planning a crackdown on foreign NGOs working in the Amazon rainforest, reports Reuters. Tourists may also be required to inform officials of their travel plans in the region under the newly proposed rule.



Page 1
|
Page 2
|
Page 3
|
Page 4
|
Page 5
|
Page 6
|
Page 7
|
Page 8
|
Page 9
|
Page 10
|
Page 11
|
Page 12
|
Page 13
|
Page 14
|
Page 15
|
Page 16
|
Page 17
|
Page 18
|
Page 19
|
Page 20
|
Page 21
|
Page 22
|
Page 23
|
Page 24
|
Page 25
|
Page 26
|
Page 27
|
Page 28
|
Page 29
|
Page 30
|
Page 31
|
Page 32
|
Page 33
|
Page 34
|
Page 35
|
Page 36
|
Page 37
|
Page 38
|
Page 39
|
Page 40
|
Page 41
|
Page 42
|
Page 43
|
Page 44
|
Page 45
|
Page 46
|
Page 47
|
Page 48
|
Page 49
|
Page 50
|
Page 51
|
Page 52
|
Page 53
|
Page 54
|
Page 55
|
Page 56
|
Page 57
|
Page 58
|
Page 59
|
Page 60
|
Page 61
|
Page 62
|
Page 63
|
Page 64
|
Page 65
|
Page 66
|
Page 67
|
Page 68
|
Page 69
|
Page 70
|
Page 71
|
Page 72
|
Page 73
|
Page 74
|
Page 75
|
Page 76
|
Page 77
|
Page 78
|
Page 79
|
Page 80
|
Page 81
|
Page 82
|
Page 83
|
Page 84
|
Page 85
|
Page 86
|
Page 87
|
Page 88
|
Page 89
|
Page 90
|
Page 91
|
Page 92
|
Page 93
|
Page 94
|
Page 95
|
Page 96
|
Page 97
|
Page 98
|
Page 99
|
Page 100
|
Page 101
|
Page 102
|
Page 103
|
Page 104
|
Page 105
|
Page 106
|
Page 107
|
Page 108
|
Page 109
|
Page 110
|
Page 111
|
Page 112
|
Page 113
|
Page 114
|
Page 115
|
Page 116
|
Page 117
|
Page 118
|
Page 119
|
Page 120
|
Page 121
|
Page 122
|
Page 123
|
Page 124
|
Page 125
|
Page 126
|
Page 127
|
Page 128
|
Page 129
|
Page 130
|
Page 131
|
Page 132
|
Page 133
|
Page 134
|
Page 135
|
Page 136
|
Page 137
|
Page 138
|
Page 139
|
Page 140
|
Page 141
|
Page 142
|
Page 143
|
Page 144
|
Page 145
|
Page 146
|
Page 147
|
Page 148
|
Page 149
|
Page 150
|
Page 151
|
Page 152
|
Page 153
|
Page 154
|
Page 155
|
Page 156
|
Page 157
|
Page 158
| Page 159 |
Page 160
|
Page 161
|
Page 162
|
Page 163
|
Page 164
|
Page 165
|
Page 166
|
Page 167
|
Page 168
|
Page 169
|
Page 170
|
Page 171
|
Page 172
|
Page 173
|
Page 174
|
Page 175
|
Page 176
|
Page 177
|
Page 178
|
Page 179
|
Page 180
|
Page 181
|
Page 182
|
Page 183
|
Page 184
|
Page 185
|
Page 186
|
Page 187
|
Page 188
|
Page 189
|
Page 190
|
Page 191
|
Page 192
|
Page 193
|
Page 194
|
Page 195
|
Page 196
|
Page 197
|
Page 198
|
Page 199
|
Page 200
|
Page 201
|
Page 202
|
Page 203
|
Page 204
|
Page 205
|
Page 206
|
Page 207
|
Page 208
|
Page 209
|
Page 210
|
Page 211
|
Page 212
|
Page 213
|
Page 214
|
Page 215
|
Page 216
|
Page 217