Conservation news
Founded in 1999, Mongabay is a leading provider of environmental science and conservation news.
Sierra Leone bans timber exports

(01/15/2008) Sierra Leone has re-imposed a timber export ban after accusing foreign companies of illegally logging its forests, according to BBC News.


Indonesia seeks to cut fuel subsidies via biofuels

(01/15/2008) Biofuels will make up 10 percent of Indonesia's fuel transport consumption by 2010 under a plan announced Monday by a senior government official, according to Reuters. The initiative could ease the economic impact of fuel subsidies - currently some of the highest in the world - in Indonesia, while boosting demand for locally produced bioenergy crops including palm oil, jatropha, sugar cane and cassava.


Starfish invasion threatens world's richest coral reefs

(01/14/2008) Outbreaks of the notorious crown of thorns starfish now threaten the "coral triangle," the richest center of coral reef biodiversity on Earth, according to recent surveys by the Bronx Zoo-based Wildlife conservation Society and ARC Centre of Excellence for Coral Reef Studies.


Politics and the Amazon

(01/14/2008) In terms of environmental conservation, the Amazon is a logistics nightmare. How does Brazil protect 4.2 million square kilometers of forest with a border of 10.938 km?


Twenty million dollars to protect endangered hotspots

(01/14/2008) conservation International and the World Bank have signed an agreement for 20 million dollars of funding to protect bio-diverse hotspots. Ten new conservation projects will be funded, including programs in Micronesia, Polynesia, the Caribbean, the Mediterranean Basin, and temperate forests in South Africa. The funds are being provided by the Global Environmental Facility, which brings together 178 governments to support global environmental initiatives.


Palm oil developer abandons plan to log 70% of Woodlark Island

(01/14/2008) Vitro Plant, a developer that planned to log 70 percent of Papua New Guinea's Woodlark Island for oil palm plantations, has pulled out of the project reports The National, a Papuan newspaper.


Scientists discover four species of anole lizards in 24 hours in Panama

(01/13/2008) In January of 2006 a biological expedition uncovered four anole species in a single day. Dr. Gunther Koehler, a member of the expedition, described the discoveries as "a once in a life time experience; during expeditions before, we had found new species, one at a time--but four species within 24 hours, that was incredible!"


China bans plastic bags

(01/13/2008) In effort to stem plastic pollution, China has banned stores from using flimsy plastic bags and is mandating an additional charge if customers opt for a more durable plastic bag. Joining countries such as Ireland, Taiwan, and parts of South Africa, this new measure is aimed at encouraging the use of cloth bags and other reusable containers. Bangladesh has banned plastic shopping bags completely since 2002 when they were found to block drainage systems and cause flooding during monsoon rains. Australia is contemplating the move, as are cities such as London and Boston.


The hidden value of Bali: Why saving the world's rainforests is good for the climate and the US economy

(01/10/2008) A few weeks ago, over 10,000 politicians, scientists, NGO representatives, and academics inundated Bali, Indonesia. The goal was to negotiate, lobby, and struggle through the increasingly complex web of international climate change policy. At the end of it all an agreement was reached as part of the "Bali Action Plan" to spend two more years negotiating on a future agreement that should include reducing deforestation in developing countries--something that currently accounts for up to 25% of global greenhouse gas emissions.


Extremely high levels of mercury and arsenic found in Chinese lake

(01/10/2008) A team of researchers, led by biologists at Dartmouth, has found potentially dangerous levels of mercury and arsenic in Lake Baiyangdian, the largest lake in the North China Plain and a source of both food and drinking water for the people who live around it.


Dirt-munching helps protect chimps from malaria

(01/10/2008) Soil ingestion helps chimps protect themselves from malaria, reports a new study published in the journal Naturwissenschaften. Apparently geophagy, as the deliberate behvaior is known, increases the potency of ingested plants with anti-malarial properties.


Too early to say if iron seeding will slow global warming - scientists

(01/10/2008) Schemes to use feed the ocean with iron as a way to enhance carbon sequestration from the atmosphere are premature and could be damaging to sea life and marine ecosystems, warns a letter published in the journal Science by an international group of scientists.


Despite Arctic crocodiles, glaciers existed during extreme global warming 90M years ago

(01/10/2008) Massive glaciers extended across 50-60 percent of Antarctica some 91.2 million years even as crocodiles roamed the Arctic and surface temperatures of the western tropical Atlantic Ocean climbed to 37 degrees Celsius (98 degrees Fahrenheit), reports a study published in the journal Science.


America's largest monkey recovering after brush with extinction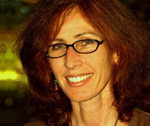 (01/10/2008) The Atlantic forest of Brazil boasts South America's largest primates, the Southern and Northern Muriqui. The muriqui are unique among all primates, because they are not territorial and do not display aggressive behvaior. The IUCN has classified the Southern Muriqui as endangered, while the Nothern Muriqui is critically endangered. Dr. Karen Strier has studied the Northern Muriqui in the field for twenty-five years. A professor of zoology and anthropology at the University of Madison Wisconsin, she is the author of Faces in the Forest: the Endangered Muriqui Monkeys of Brazil and a new textbook entitled Primate behvaioral Ecology.


Disappearance of elephants, giraffes causes ecological chain reaction

(01/10/2008) The disappearance of elephants, giraffes and other grazing animals from the eastern African savanna could send ecological ripple effects all the way to the savanna's ants and the acacia trees they inhabit, warns a new study published in the journal Science.


Paper giant illegally destroying orangutan habitat in Indonesia says WWF

(01/09/2008) In a report released Monday, environmental group WWF has accused forestry giant Asia Pulp and Paper (APP) of illegally logging endangered orangutan habitat on the island of Sumatra.


Guyana grants 1 million acres of Amazon rainforest to U.S. logging firm

(01/09/2008) Guyana has awarded a 988,4000-acre logging concession to a U.S. forestry company, reports the Associated Press.


DR Congo has great potential for biofuels says U.N. official

(01/09/2008) A UN economist is touting the potential of DR Congo for industrial biofuels production, reports Reuters. In a telephone interview, Dr Schmidhuber said the worn-torn country could devote millions of acres for oil palm, soy, and other biofuel feedstocks.


Stanford University, Monterey Bay Aquarium launch center to save oceans

(01/09/2008) Stanford University, the Monterey Bay Aquarium and the Monterey Bay Aquarium Research Institute (MBARI) have teamed up to establish the Center for Ocean Solutions, a new collaboration that will bring together international experts in marine science and policy to find innovative ways to protect and restore the world's oceans.


Is tropical deforestation really occurring?

(01/08/2008) New assessment suggests global deforestation data from the U.N. is deeply flawed and without better monitoring it is impossible to know whether net forest cover in the tropics is expanding or declining.


Human activity is killing coral reefs in the Caribbean

(01/08/2008) A wide and thorough study of the Caribbean's coral reefs--including 322 sites in 13 countries--has shown that the main indicator of coral destruction in the Caribbean is the proximity of human populations: the larger the population the greater the deterioration of the reefs. Contributing factors are numerous, but the study showed that coastal development causes the most damage to coral reefs and fish populations, because of increased sewage and fishing pressure; while proximity to agriculture results in macroalgae due to runoff of agricultural chemicals.


Male lion licking a female's head

(01/08/2008) Bronx Zoo's newest lions, male M'wasi and female Sukari, have recently been introduced on the Zoo's Africa Plains. A typical lion greeting is quick, lasting less than a minute, and includes touching heads.


New York City ends use of Amazon rainforest hardwoods in parks

(01/08/2008) In a meeting with representatives of environmental groups Rainforest Relief and New York Climate Action Group, Parks Commissioner Adrian Benepe unveiled a plan to phase out the use of hardwoods logged from the rainforests of the Amazon, which the agency uses for benches, boardwalks and the decking of bridges in the thousands of parks and areas overseen by the department. Celia Peterson, director of the Specification Office of NYC Parks, stated that as of last month, Parks will no longer specify tropical hardwoods for benches.


Photos: Hippos threatened in Africa

(01/07/2008) As the sun sets on the Luangwa River in Zambia, a male hippo throws its mouth open in a yawn as wide as a canyon. Night is falling as the hippo herds break to the banks to follow their regular paths to their feeding grounds. Their huge, round hooves made muddy imprints during the rainy season, and have dried to concrete craters along a trail the hippos follow to graze in grassy glades.


Transportation accounts for 15% of global emissions

(01/07/2008) The transport sector accounts for 15 percent of carbon dioxide emissions and 31 percent of ozone released into the atmosphere by humankind, reports a study published in Proceedings of the National Academy of Sciences (PNAS).


Switchgrass a better biofuel source than corn

(01/07/2008) Switchgrass yields more than 540 percent more energy than the energy needed to produce and convert it to ethanol, making the grassy weed a far superior source for biofuels than corn ethanol, reports a study published in Proceedings of the National Academy of Sciences (PNAS).


Scientists propose conservation areas for the unique island of Sulawesi

(01/06/2008) Little-known Sulawesi may be the world's most strangely shaped island: with four large peninsulas jutting outward, the island could either resemble a mangled lower-case 'k' or an upside-down emaciated mermaid—depending on one's perspective. However when Dr. Charles Cannon states that the island is "one of the most unique spots on Earth", he is not referring to Sulawesi's shape but its ecology.


Three salamander species discovered in Costa Rica

(01/06/2008) Scientists from the Natural History Museum of London have discovered three new species of salamander in south-eastern Costa Rica. This brings the nation's total to forty-three species, meaning that this small tropical nation contains approximately nine percent of the world's salamanders.


Nature tourism taking a toll in the Galapagos

(01/05/2008) A booming "ecotourism" industry is bringing new threats to the Galapagos, reports a feature in the Wall Street Journal.


Carbon uptake by temperate forests declining due to global warming

(01/03/2008) North American forests are storing less carbon due to warmer autumns, reports a study published in the journal Nature by an international team of researchers.


Madagascar increases fines for forest burning

(01/03/2008) Madagascar will increase penalties for people caught setting land-clearing fires on the biodiverse island, according to a report from Deutsche Presse-Agentur.


Leading biofuels wreak environmental havoc

(01/03/2008) Biofuels made from world's dominant energy crops -- including corn, soy, and oil palm -- may have worse environment impacts than conventional fossil fuels, reports a study published in the journal Science.


Butterfly tricks ants into caring for its young

(01/03/2008) A species of butterfly in Denmark foolds ants into raising their larvae, reports research published in the journal Science.


Rainforest chief killed in Borneo for his opposition to logging

(01/03/2008) Keleasu Naan, a Penan chieftain and longtime activist against logging, disappeared in October while checking animal traps. His tribes' worst fears were confirmed when they found what they believed to be Naan's remains last month. According to the Associated Press, the chieftain's nephew, Michael Ipa, has stated that the body had several broken bones, leading Ipa to believe that "he has been killed by people involved in logging".


Can China Go Green?

(01/03/2008) China's booming economic growth over the past generation has come at the expense of the environment, putting its economic health at risk, argues a policy piece published in the journal Science.


North Atlantic warming is natural, not due to climate change

(01/03/2008) While overall temperature in the North Atlantic Ocean has risen over the past fifty years, it has not been consistent across all areas with subpolar regions cooling as subtropical and tropical waters warmed, reports a new study published in the journal Science.


Rising CO2 levels tied to increasing human mortality

(01/03/2008) Rising carbon dioxide levels have been tied to increases in human mortality, reports a study to be published in Geophysical Research Letters.


Intel drops support for the "$100 laptop"

(01/03/2008) Intel said it no longer will support the One Laptop Per Child (OLPC) project and resigned from the board over the group's demand that the chipmaker stop selling its Classmate laptop in developing countries.


Photo: Pygmy marmoset twins born at the Bronx Zoo

(01/03/2008) Twin pygmy marmosets born to three-year-old mom, Squirt, and seven-year-old dad, King at the Bronx Zoo on November 11 are doing well, according to zoo officials.


Peru to replant 10 million hectares of forest

(01/02/2008) Peru plans to reforest more than 10 million hectares of logged and degraded forest over the next 10 years according to the country's National Institute of Natural Resources (INRENA). The government hopes the moves will reduce pressure on native forests and bolster the plantation forest industry.


Orangutan should become symbol of palm-oil opposition

(01/02/2008) In a letter published today in Nature, Oscar Venter, Erik Meijaard and Kerrie Wilson argue that proposals for conservation groups to purchase and run oil palm plantations for the purpose of generating funds for forest protection are unlikely to be successful. The concept was originally put forth by Lian Pin Koh and David S. Wilcove in a 2007 Nature article.


As amphibians leap toward extinction, alliance pushes "The Year of the Frog"

(12/31/2007) With amphibians experiencing dramatic die-offs in pristine habitats worldwide, an alliance of zoos, botanical gardens and aquariums has launched a desperate public appeal to raise funds for emergency conservation measures. Scientists say that without quick action, one-third to one-half the world's frogs, toads, salamanders, newts and caecilians could disappear.


Lack of A-bomb signatures suggest 50 years of shrinking Tibetan glaciers

(12/30/2007) Ice cores drilled last year from the summit of a Himalayan ice field lack the distinctive radioactive signals that mark virtually every other ice core retrieved worldwide. That missing radioactivity, originating as fallout from atmospheric nuclear tests during the 1950s and 1960s, routinely provides researchers with a benchmark against which they can gauge how much new ice has accumulated on a glacier or ice field.


Global food prices rise 40% in 2007 to new record

(12/27/2007) As world food prices continue to surge, 37 countries are facing critical food crises due to conflict and disasters, according to a report from the U.N. Food and Agriculture Organization (FAO). FAO's global food price index rose 40 percent this year to the highest level on record.


Demise of deep-sea species could lead to collapse of ocean ecosystems

(12/27/2007) Declining populations of deep-sea species pose a significant threat to the health of world oceans, warns a study published in the January 8th issue of Current Biology.


Brazil bans illegal soy and cattle production in the Amazon rainforest

(12/24/2007) The Brazilian government launched a new initiative to slow deforestation in the Amazon, setting the stage for the country to potentially earn billions from carbon trading schemes set in motion two weeks ago at the U.N. climate meeting in Bali.


Japan cancels plan to kill 50 humpback whales

(12/21/2007) Japan has canceled highly controversial plans to kill 50 humpback whales for purported "scietific purposes" (the meat is sold in fish markets) after widespread condemnation from environmentalists and governments. .


Uganda renews plans to log rainforest reserve for sugar cane

(12/21/2007) Uganda's President Yoweri Museveni on Friday revived a controversial plan to grant a forest reserve to commercial sugar cane interests.


6 species of giraffe "discovered"

(12/21/2007) Genetic analysis that the world's tallest animal--the giraffe--may actually be several species, according to a study published in the open access journal BMC Biology. Existing taxonomy recognizes only one species of giraffe.


New process turns chicken fat into biodiesel

(12/20/2007) Chemical engineers at the University of Arkansas have devised a way to convert chicken fat into biodiesel fuel. The process advances efforts to "develop commercially viable fuel out of plentiful, accessible and low-cost feedstocks and other agricultural by-products," according to the researchers.



Page 1
|
Page 2
|
Page 3
|
Page 4
|
Page 5
|
Page 6
|
Page 7
|
Page 8
|
Page 9
|
Page 10
|
Page 11
|
Page 12
|
Page 13
|
Page 14
|
Page 15
|
Page 16
|
Page 17
|
Page 18
|
Page 19
|
Page 20
|
Page 21
|
Page 22
|
Page 23
|
Page 24
|
Page 25
|
Page 26
|
Page 27
|
Page 28
|
Page 29
|
Page 30
|
Page 31
|
Page 32
|
Page 33
|
Page 34
|
Page 35
|
Page 36
|
Page 37
|
Page 38
|
Page 39
|
Page 40
|
Page 41
|
Page 42
|
Page 43
|
Page 44
|
Page 45
|
Page 46
|
Page 47
|
Page 48
|
Page 49
|
Page 50
|
Page 51
|
Page 52
|
Page 53
|
Page 54
|
Page 55
|
Page 56
|
Page 57
|
Page 58
|
Page 59
|
Page 60
|
Page 61
|
Page 62
|
Page 63
|
Page 64
|
Page 65
|
Page 66
|
Page 67
|
Page 68
|
Page 69
|
Page 70
|
Page 71
|
Page 72
|
Page 73
|
Page 74
|
Page 75
|
Page 76
|
Page 77
|
Page 78
|
Page 79
|
Page 80
|
Page 81
|
Page 82
|
Page 83
|
Page 84
|
Page 85
|
Page 86
|
Page 87
|
Page 88
|
Page 89
|
Page 90
|
Page 91
|
Page 92
|
Page 93
|
Page 94
|
Page 95
|
Page 96
|
Page 97
|
Page 98
|
Page 99
|
Page 100
|
Page 101
|
Page 102
|
Page 103
|
Page 104
|
Page 105
|
Page 106
|
Page 107
|
Page 108
|
Page 109
|
Page 110
|
Page 111
|
Page 112
|
Page 113
|
Page 114
|
Page 115
|
Page 116
|
Page 117
|
Page 118
|
Page 119
|
Page 120
|
Page 121
|
Page 122
|
Page 123
|
Page 124
|
Page 125
|
Page 126
|
Page 127
|
Page 128
|
Page 129
|
Page 130
|
Page 131
|
Page 132
|
Page 133
|
Page 134
|
Page 135
|
Page 136
|
Page 137
|
Page 138
|
Page 139
|
Page 140
|
Page 141
|
Page 142
|
Page 143
|
Page 144
|
Page 145
|
Page 146
|
Page 147
|
Page 148
|
Page 149
|
Page 150
|
Page 151
|
Page 152
|
Page 153
|
Page 154
|
Page 155
|
Page 156
|
Page 157
| Page 158 |
Page 159
|
Page 160
|
Page 161
|
Page 162
|
Page 163
|
Page 164
|
Page 165
|
Page 166
|
Page 167
|
Page 168
|
Page 169
|
Page 170
|
Page 171
|
Page 172
|
Page 173
|
Page 174
|
Page 175
|
Page 176
|
Page 177
|
Page 178
|
Page 179
|
Page 180
|
Page 181
|
Page 182
|
Page 183
|
Page 184
|
Page 185
|
Page 186
|
Page 187
|
Page 188
|
Page 189
|
Page 190
|
Page 191
|
Page 192
|
Page 193
|
Page 194
|
Page 195
|
Page 196
|
Page 197
|
Page 198
|
Page 199
|
Page 200
|
Page 201
|
Page 202
|
Page 203
|
Page 204
|
Page 205
|
Page 206
|
Page 207
|
Page 208
|
Page 209