Conservation news
Founded in 1999, Mongabay is a leading provider of environmental science and conservation news.
Global warming improves sex life of seals
(12/15/2006) Climate change is enhancing the sex life of subordinate male grey seals on the remote Scottish Island of North Rona according to researchers at Durham University and the University of St Andrews.
2006 is third warmest year on record for the United States
(12/15/2006) 2006 will likely go down as the third warmest year on record for the United States according to scientists at NOAA's National Climatic Data Center (NCDC) in Asheville, North Carolina. Globally, 2006 will have the sixth highest annual global temperature since record keeping began in 1880 NCDC says that the 2006 annual average temperature for the contiguous United States (based on preliminary data) will likely be 2F (1.1C) above the 20th century mean, making 2006 the third warmest year on record, just cooler than 1998 and 1934. 2006 has been a record year for wildfires which researchers say will continue to increase in frequency and intensity as climate continues to warm.
2006 is sixth warmest year, but hurricanes below average
(12/15/2006) 2006 will be the sixth-warmest year on record according to the World Meteorological Organization (WHO). The United Nations weather agency said the ten hottest years have all occurred in the past 12 years. 2005 was the warmest year since record keeping began 150 years ago, according to the agency.
President Museveni needs to do what's best for Uganda
(12/15/2006) In recent months Ugandan president Yoweri Museveni has moved to destroy some of Uganda's last remaining primary rainforests to give land to politically-connected plantation owners. Personally intervening in two disputes, one in Mabira Forest Reserve and the other on Bugala island in Lake Victoria, Museveni has argued that his country urgently needs such projects to industrialize and bring a better quality of life to Ugandans. He would be wrong.
Are biofuels good or bad for the environment?
(12/15/2006) Sometimes hailed as a savior from global warming and foreign oil dependence, biofuels are as often criticized for deforestation and pollution. So, are biofuels good or bad for the environment? Grist, an independent online environmental magazine, examines the question in a new series devoted to biofuels.
Sea levels may rise higher than predicted due to global warming
(12/15/2006) Global warming could cause sea levels to rise by four-and-a-half feet (140 cm) according to new projections published in Friday's issue of the jounral Science. Stefan Rahmstorf, a scietist at the Potsdam Institute for Climate Impact Research in Potsdam, Germany, uses air temperature measurements and past sea level changes rather than computer models to calculate that ocean levels could rise by 50-140 cm by 2100, well above the 9-88 cm projected by the United Nations Framework Convention on Climate Change. A 140 cm rise in sea levels could swamp low-lying cities like New York and Venice while causing catastrophic flooding in Bengladesh and South Pacific island nations.
Looming desertification could spawn millions of environmental refugees
(12/14/2006) Africa may be able to feed just 25% of its population by 2025 if soil degradation on the continent continues at its current pace, according to a water expert presenting at an upcoming United Nations University (UNU) conference on desertification in Algiers, Algeria. Karl Harmsen, Director of UNU's Ghana-based Institute for Natural Resources in Africa, says that should soil conditions continue to decline in Africa, nearly 75% of the continent could come to rely on some sort of food aid by 2025.
Goodbye to the Baiji
(12/14/2006) After a short illness spurred by pollution, overfishing, boat traffic, and obstructions like dams, the Baiji was declared 'functionally extinct' last night. As a species, the river dolphin found only in China's Yangtze River was 20 million years. The Baiji is survived by other river dolphins, all themselves threatened, in the Ganges, Indus, Amazon, Orinoco, and La Plata rivers. No memorial service will be held.
Forests need good soil to sequester more carbon
(12/14/2006) Soil nutrition is key to helping forests absorb more carbon under elevated CO2 conditions according to new research by scientists with the USDA Forest Service and Duke University. "The researchers found that trees can only increase wood growth from elevated CO2 if there is enough leaf area to support that growth," reported the Southern Research Station of the USDA Forest Service in a statement. "Leaf area, in turn, is limited by soil nutrition; without adequate soil nutrition, trees respond to elevated CO2 by transferring carbon below ground, then recycling it back to the atmospheric through respiration."
Mammals may have flown before birds
(12/14/2006) Mammals may have flown before birds according to a fossil discovery by scientists working in China. Working in the Inner Mongolian region of China, a team of Chinese and American scientists discovered a 125 million year fossil that provides evidence that mammals were capable of gliding flight some 70 million years earlier than previously believed.
Circumcision reduces HIV/AIDS infection in men
(12/13/2006) Medical circumcision of men reduces their risk of acquiring HIV during heterosexual intercourse by 53 percent according to a University of Illinois at Chicago study. The results were so compelling researchers stopped the trial early to protect the health of participants. The study's safety board recommended that all men enrolled in the study who remain uncircumcised be offered circumcision.
Monkey trials for medical research should continue in Britain
(12/13/2006) British scientists support the use of primates in medical research to improve human health and reduce deaths from disease but only if no alternatives are available according to a report by the Academy of Medical Sciences. The report, which examines the scientific basis for recent, current and future use of non-human primates in biological and medical research, comes as a poll by the journal Nature reveals that most researchers have no ethical misgivings about the role of animals in their work.
Yellow Sea biodiversity needs protection says WWF
(12/13/2006) In response to worsening pollution in China's Yellow Sea, environmental group WWF is pushing for the establishment of a network of protected areas between China and South Korea.
Tigers can recover given protection, adequate food supplies
(12/13/2006) A new study says that if tigers are protected and have sufficient access to abundant prey, their populations can quickly stabilize. The findings have implications for conservation of the world's largest cat species which is fast-disappearing due to poaching for the animal parts trade.
African river basins are drying up says NASA
(12/13/2006) New satellite data from NASA show that the Mississippi and Colorado River basins are storing more water over the past five years, while the Congo, Zambezi and Nile basins are drying.
Asian pollution fuels rain in Australia
(12/12/2006) A new study says that the haze produced by fires in southeast Asia causes increased rainfall in Australia by lowering regional ocean temperatures. Particulate matter in the upper atmosphere has been shown to reflect sunlight, hence lowering temperatures.
President Museveni again moves against Uganda's forests
(12/12/2006) Ugandan president Yoweri Museveni has again taken action against rainforest conservation in Uganda, moving to hand a protected forest reserve over to private agricultural interests intent on clearing trees, according to a report from Reuters.
Who pays for Amazon rainforest conservation?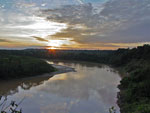 (12/12/2006) Last Monday, Brazil created the world's largest rainforest protected area in the northern Amazon. Covering more than 15 million hectares (57,915 square miles) -- or an area larger than England -- the network of seven new protected reserves has been met with praise by environmental groups. Instrumental in the development of the conservation project has been an organization that most people wouldn't associate with rainforest conservation but certainly should: the Gordon and Betty Moore Foundation.
Unknown species of lizard discovered in Borneo
(12/11/2006) A previously unknown species of lizard was discovered in Borneo by Chris Austin, assistant curator of herpetology at Louisiana State University's Museum of Natural Science. Photos and the scientific name of the lizard, which was discovered while Austin was conducting field research in Sarawak, will be unveiled in the March 2007 edition of Journal of Herpetology.
Hotspot conservation will not protect global biodiversity
(12/11/2006) The concept of biological hotspots has served as a fundamental principle guiding conservation efforts over the past generation. A new study, published in the Dec. 15 online edition of the Proceedings of the National Academy of Sciences (PNAS), argues this may be a mistake and that conservation efforts based on hotspots will not effectively preserve biodiversity.
ESA seeks to better understand impact of oceans on climate
(12/11/2006) The European Space Agency (ESA) said it is backing two projects that aim to better understand the impact of oceans on climate.
Small insects tell us Earth is warming
(12/11/2006) Small insects known as midges are telling scientists that Earth is warming, according to research to be presented December 15 at the annual meeting of the American Geophysical Union in San Francisco.
Global warming could save NASA millions in fuel costs
(12/11/2006) Carbon dioxide emissions produced from the burning of fossil fuels will produce a 3 percent reduction in the density of Earth's outermost atmosphere by 2017, according scientists from the National Center for Atmospheric Research (NCAR) and Pennsylvania State University (PSU).
Melting glaciers, not ice sheets, primarily responsible for rising sea levels
(12/11/2006) A new study says that melting glaciers are contributing more to the global rise in sea levels than melting ice sheets in Greenland and Antarctica. Of the estimated 650 billion tons of ice lost to the oceans annually, some 400 billion tons comes from the melting of small glaciers and icecaps, according to Professor Tad Pfeffer of the Institute of Arctic and Alpine Research at the University of Colorado at Boulder. Only 250 billion tons -- or less than 40 percent -- comes from the melting of the Greenland and Antarctic ice sheets.
'Loch Ness Monster' found in Antarctica
(12/11/2006) Paleontologists found a well-preserved fossil skeleton of a juvenile plesiosaur in Antarctica. Cryptozoologists say the plesiosaur resembles the legendary Loch Ness Monster, despite scientific evidence indicating that the marine reptile has been extinct for millions of years.
Global warming could make Arctic sea ice-free by 2040
(12/11/2006) Global warming is causing an abrupt retreat in Arctic sea ice that could leave the Arctic Ocean with ice-free summers by 2040 according to research published in the December 12 issue of Geophysical Research Letters.
Butterfly biomimicry improves communications technology
(12/11/2006) A new DARPA-sponsored study says that biomimicry of butterfly wings can help researchers build complex photonic integrated circuits to improve communications technology. "By replicating the complex micron- and nanometer-scale photonic structures that help give butterfly wings their color, researchers have demonstrated a new technique that uses biotemplates for fabricating nanoscale structures that could serve as optical waveguides, optical splitters and other building blocks of photonic integrated circuits," stated a release from the Georgia Institute of Technology.
Nuclear war could cause global cooling (i.e. block global warming)
(12/11/2006) Nuclear war would disrupt global climate for at least a decade according to new research presented Dec. 11 at the annual meeting of American Geophysical Union in San Francisco. The research, based on findings from historic volcano eruptions, found that a small-scale, regional nuclear war could produce millions of tons of 'soot' particles that could block solar radiation, in effect, cooling the planet.
500 species found in census of marine life
(12/11/2006) Some 500 previously unknown species of marine life were discovered during the latest Census of Marine Life (CoML), a research effort involving some 2000 researchers from 80 countries. The discoveries, made during 19 ocean expeditions in 2006, included a gigantic 1-centimeter in diameter single-celled organism in the Nazare Canyon off Portugal, a "blonde-haired" lobster near Easter Island, a "chewing" squid, and a four-pound (1.8 kg) lobster off Madagascar.
4-pound lobster discovered off coast of Madagascar
(12/11/2006) Researchers with the Census of Marine Life discovered a 1.8 kg (4 lb) rock lobster that lives off the coast of Madagascar. Named Palinurus barbarae, the beast is half a meter (one-and-a-half feet) long.
Living fossil found in South Pacific
(12/11/2006) French scientists found a species of crustacean previously believed to have become extinct 60 million years ago, according to an update from the Census of Marine Life.
UN says man's global warming impact lower than thought
(12/10/2006) When it is released in 2007, the UN Intergovernmental Panel on Climate Change (IPCC) will report that man's impact on global climate is less than previously believed according to a story published in the Sunday edition of the UK-based Telegraph. The Telegraph says that the report will reduce its estimate of man's role in global warming by 25 percent. However, the IPCC will still project global temperatures to climb by 4.5 C druing the next century and rising sea levels, albiet by half the amount -- 17 inches instead of 34 inches by 2100 -- projected by the IPCC's 2001 report. It will also note that atmospheric carbon dioxide levels have continued to climb over the past five years but that the overall human effect on global warming since the industrial revolution has been dampened by cooling caused by particulate matter and aerosol sprays, which accumulate in the upper atmosphere and reflect heat from the sun.
The Vaquita, the world's smallest cetacean, dives toward extinction
(12/10/2006) Accidental death in fishing nets is driving the world's smallest cetacean, the Vaquita (Phocoena sinus), towards extinction, according to a new study published in the current issue of Mammal Review, the official scientific periodical of the Mammal Society.
Biomimicry of native prairie yields more bioenergy than corn ethanol
(12/07/2006) Diverse mixtures of plants that mimic the native prairie ecosystem are a better source of biofuels than corn grain ethanol or soybean biodiesel according to a new paper published in the Dec. 8 issue of the journal Science. Led by David Tilman, a biology professor at the University of Minnesota, the research shows that "mixtures of native perennial grasses and other flowering plants provide more usable energy per acre than corn grain ethanol or soybean biodiesel and are far better for the environment," according to a release from the University of Minnesota.
Past global warming suggests massive temperature shift in our future
(12/07/2006) If past climate change is any indication, Earth could be in store for some significant global warming according to research published in the December 8, 2006, issue of the journal Science. The work suggests that climate change skeptics may be fighting a losing cause. The study, led by Mark Pagani, associate professor of geology and geophysics at Yale, looked at an episode of rapid climate change that occurred some 55 million years ago. Known as the Paleocene-Eocene Thermal Maximum (PETM), the period was marked by a rapid rise in greenhouse gases that heated Earth by roughly 9 F (5 C), in less than 10,000 years. The climate warming caused widespread changes including mass extinction in the world's oceans due to acidification and shifts of plant communities due to changes in rainfall. The era helped set the stage for the "Age of Mammals," which included the first appearance of modern primates.
Ebola kills thousands of gorillas in African park
(12/07/2006) The Ebola virus, a nasty hemorrhagic fever that causes massive organ failure and bleeding, is killing thousands of endangered gorillas across Central African forests according to new research published in the journal Science. While the findings suggests that even in strictly protected wildlife sanctuaries gorillas are not safe, the research provides insight on how to control Ebola outbreaks among wild gorillas (Gorilla gorilla) and chimpanzees (Pan troglodytes).
Ancient hominid not our ancestor finds new study
(12/07/2006) Scientists have shown that ancient remains once thought to be a key link in man's evolutionary history are 400,000 years to young to be part of human evolution.
Bioprospecting links health and biodiversity conservation in Panama
(12/07/2006) The difference between bioprospecting and biopiracy as at times controversial, but a program run by the Smithsonian Tropical Research Institute (STRI) suggests that training professionals in high-biodiversity regions can help bring benefits to local populations while promoting biodiversity conservation. The program, called the International Cooperative Biodiversity Groups (ICBG), is profiled in the December issue of the journal BioScience.
How to cut paper waste when printing web sites
(12/07/2006) A new service reduces paper waste when printing web sites according to a column by Walt Mossberg in today's Wall Street Journal. Mossberg highlights GreenPrint, software that analyzes documents before printing to minimize paper waste.
Global warming could reduce ocean productivity
(12/06/2006) Global warming could cause a rapid overall reduction in marine life resulting from diminished ocean productivity, according to a study published this week in the journal Nature. The researchers, led by Michael Behrenfeld of Oregon State University, say that the growth of phytoplankton -- the basis of the ocean food chain -- will likely be reduced by climate change.
Military technology used to catch poachers in Congo
(12/06/2006) conservationists are using military technology to catch poachers in the act, according to an article published in the December 9, 2006 issue of New Scientist. The article says wildlife managers are using small seismic detectors developed by New York City-based Wildland Security, a firm that builds sensors for detecting wildlife crime.
Photos of water suggest possibility of life on Mars
(12/06/2006) New NASA photos suggest the existence of water on Mars. The finding could suggest the possibility of life of the planet. "These observations give the strongest evidence to date that water still flows occasionally on the surface of Mars," said Michael Meyer, lead scientist for NASA's Mars Exploration Program in Washington.
Microsoft wants in on $100 laptop for poor children
(12/06/2006) Looks like Microsoft may want to be involved in the One Laptop Per Child project (OLPC) after all. Reports indicate that Microsoft wants to make its Windows CE operating system, one usually installed on handheld devices, available on the OLPC notebook computer, a $100 laptop designed for use by children in developing countries.
Earthquake prediction, however brief, could save lives
(12/05/2006) Could a few seconds warning of an impending strong earthquake be of practical use in mitigating its effects? Scientists, engineers, and first responders say yes, and now such warnings may be possible. Researchers in Italy have analyzed seismic signals from over 200 moderate to strong earthquakes, ranging from magnitude 4.0 to 7.4, and they conclude that the waves generated in the first few seconds of an earthquake (the primary, or P, waves) carry sufficient information to determine its magnitude and destructive potential.
Energy-efficient light bulbs to be promoted with Gore movie at Wal-Mart
(12/05/2006) Energy-efficient light bulbs made by Philips Electronics will be promoted alongside store displays for Al Gore's global warming documentary, "An Inconvenient Truth" at Wal-Mart stores, according to an article in today's issue of The Wall Street Journal.
Switchgrass-based ethanol could cost $1 per gallon, reduce foreign oil dependence
(12/05/2006) Genetic engineering of switchgrass, a native prairie plant, could reduce the price of ethanol to $1 per gallon according to a plant geneticist at the University of Rhode Island.
Temperatures in European Alps at 1,300-year high
(12/05/2006) Temperatures in the European Alps are at the warmest point in 1,300 years according to the head of a European Union climate study.
Brazil creates world's largest rainforest reserve
(12/05/2006) Brazil created the world's largest expanse of protected tropical rainforest in Para, the state where American nun Dorothy Stang was murdered after trying to protect land rights of rural poor. The network of seven new protected areas covers an expanse of 15 million hectares (57,915 square miles) -- or an area larger than England -- and links to existing reserves to form a vast conservation corridor in the northern Amazon, one of the most biodiverse regions on the planet.
Nairobi talks made progress on forest conservation for global warming emissions credits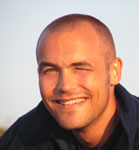 (12/05/2006) Tropical deforestation is one of the largest sources of human-produced greenhouse gases yet it has no place in existing climate agreements. This has been a point of contention in negotiations as the United States has objected to some developing countries -- notably Brazil and Indonesia -- to be getting an apparent "free ride" on deforestation-related emissions in addition to emissions from fossil fuel sources. Recent negotiations have looked at this issue from a different perspective, one where developing countries would be paid by industrialized countries for reducing their deforestation rates. Globally the payoff could be immense, extending well beyond helping mitigate global warming emissions to safeguard biodiversity and important ecological services. Leading scientists have called such plans a "win-win" scenario for all parties and even the World Bank and U.N. have voiced support for the concept.
Green computing - Dell releases energy-saving server
(12/05/2006) Dell released a premium line of energy-efficient servers that consume considerably less power than regular models, joining a list of firms that offer consumers 'greener' products.
Page 1
|
Page 2
|
Page 3
|
Page 4
|
Page 5
|
Page 6
|
Page 7
|
Page 8
|
Page 9
|
Page 10
|
Page 11
|
Page 12
|
Page 13
|
Page 14
|
Page 15
|
Page 16
|
Page 17
|
Page 18
|
Page 19
|
Page 20
|
Page 21
|
Page 22
|
Page 23
|
Page 24
|
Page 25
|
Page 26
|
Page 27
|
Page 28
|
Page 29
|
Page 30
|
Page 31
|
Page 32
|
Page 33
|
Page 34
|
Page 35
|
Page 36
|
Page 37
|
Page 38
|
Page 39
|
Page 40
|
Page 41
|
Page 42
|
Page 43
|
Page 44
|
Page 45
|
Page 46
|
Page 47
|
Page 48
|
Page 49
|
Page 50
|
Page 51
|
Page 52
|
Page 53
|
Page 54
|
Page 55
|
Page 56
|
Page 57
|
Page 58
|
Page 59
|
Page 60
|
Page 61
|
Page 62
|
Page 63
|
Page 64
|
Page 65
|
Page 66
|
Page 67
|
Page 68
|
Page 69
|
Page 70
|
Page 71
|
Page 72
|
Page 73
|
Page 74
|
Page 75
|
Page 76
|
Page 77
|
Page 78
|
Page 79
|
Page 80
|
Page 81
|
Page 82
|
Page 83
|
Page 84
|
Page 85
|
Page 86
|
Page 87
|
Page 88
|
Page 89
|
Page 90
|
Page 91
|
Page 92
|
Page 93
|
Page 94
|
Page 95
|
Page 96
|
Page 97
|
Page 98
|
Page 99
|
Page 100
|
Page 101
|
Page 102
|
Page 103
|
Page 104
|
Page 105
|
Page 106
|
Page 107
|
Page 108
|
Page 109
|
Page 110
|
Page 111
|
Page 112
|
Page 113
|
Page 114
|
Page 115
|
Page 116
|
Page 117
|
Page 118
|
Page 119
|
Page 120
|
Page 121
|
Page 122
|
Page 123
|
Page 124
|
Page 125
|
Page 126
|
Page 127
|
Page 128
|
Page 129
|
Page 130
|
Page 131
|
Page 132
|
Page 133
|
Page 134
|
Page 135
|
Page 136
|
Page 137
|
Page 138
|
Page 139
|
Page 140
|
Page 141
|
Page 142
|
Page 143
|
Page 144
|
Page 145
|
Page 146
|
Page 147
|
Page 148
|
Page 149
|
Page 150
|
Page 151
|
Page 152
|
Page 153
|
Page 154
|
Page 155
|
Page 156
| Page 157 |
Page 158
|
Page 159
|
Page 160
|
Page 161
|
Page 162
|
Page 163
|
Page 164
|
Page 165
|
Page 166
|
Page 167
|
Page 168
|
Page 169
|
Page 170
|
Page 171
|
Page 172
|
Page 173
|
Page 174
|
Page 175
|
Page 176
|
Page 177
|
Page 178
|
Page 179
|
Page 180
|
Page 181
|
Page 182
|
Page 183
|
Page 184