Conservation news
Founded in 1999, Mongabay is a leading provider of environmental science and conservation news.
Soybeans may worsen drought in the Amazon rainforest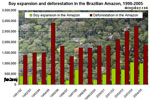 (04/18/2007) The rapid expansion of soybean cultivation in the Amazon may be having a larger impact on climate than previously believed, according to research published last week in Geophysical Research Letters. Using experimental plots in the Amazon, a team of scientists led by Marcos Costa from the Federal University of Vicosa in Brazil found that clearing for soybeans increases the reflectivity or albedo of land, reducing rainfall by as much as four times relative to clearing for pasture land.


Ethanol may be greener but have higher health cost

(04/18/2007) Widespread burning of ethanol as fuel may increase the number of respiratory-related deaths and hospitalizations relative to gasoline, according to a new study by Stanford University atmospheric scientist Mark Z. Jacobson. The report comes as mounting environmental concerns cloud the benefits of using ethanol as a green alternative to fossil fuels.


Loss of topsoil a global problem for agriculture

(04/17/2007) Throughout history civilizations expanded as they sought new soil to feed their populations, then ultimately fell as they wore out or lost the dirt they depended upon. When that happened, people moved on to fertile new ground and formed new civilizations.


Neon green gecko key to preventing Mauritian plant extinction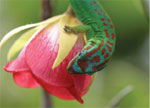 (04/17/2007) A vibrantly colored gecko plays a key role in a highly threatened ecological community in Mauritius reports new research published in American Naturalist. Studying plant-animal interactions in Mauritius, an Indian Ocean island famous for its extinct dodo bird, researchers found that a rare plant, Trochetia blackburniana, benefits from its proximity to Pandanus plants because they house high densities of geckos responsible for pollination. The findings, which unusually identify a lizard as a key pollinator, are significant because they provide "valuable management insights for ongoing conservation efforts to save the highly endangered flora of Mauritius.


China's demand for hardwood drives illegal logging says Greenpeace

(04/17/2007) Environmental group Greenpeace said on Tuesday China should take responsibility for illegal hardwood logging in Southeast Asia which supplied the raw materials for Chinese exports to the West.


Incandescent light bulb ban would cut India's GHG emissions 4%

(04/17/2007) A ban on incandescent light bulbs would cut India's greenhouse gas (GHG) emissions by 4 percent said environmental group Greenpeace at a press conference Monday. Greenpeace argues that adopting compact florescent bulbs and other more efficient lighting technologies would help India fight global warming. India is already the world's fifth largest GHG polluter, accounting for around 3 percent of global emissions.


Bush administration praises record level of global warming emissions

(04/17/2007) The head of the U.S. Environmental Protection Agency said the 0.8 percent growth in greenhouse gas emissions in 2005 showed the Bush Administration was serious about addressing climate change.


Wind shear could reduce future hurricane activity

(04/17/2007) The debate over the impact of global warming on hurricane intensity rages on with a new study published April 18 in Geophysical Research Letters. The research, conducted by Gabriel A. Vecchi of the National Oceanic and Atmospheric Administration (NOAA) and Brian J. Soden of the University of Miami, suggests that an increase in vertical wind shear in the tropical Atlantic and East Pacific Oceans could inhibit the formation and intensification of hurricanes. The authors note that increased vertical wind shear has historically been associated with reduced hurricane activity and intensity.


Icy places first feel the effects of global warming

(04/16/2007) Inuit hunters are falling through thinning ice and dying. Dolphins are being spotted for the first time. There's not enough snow to build igloos for shelter during hunts.


First amphibians were biters not suckers

(04/16/2007) Prehistoric aquatic amphibians developed the ability to feed on land well before they became terrestrial reports a new study in the early online edition of Proceedings of the National Academy of Sciences (PNAS).


Bad news for frogs; amphibian decline worse than feared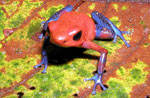 (04/16/2007) Chilling new evidence suggests amphibians may be in worse shape than previously thought due to climate change. Further, the findings indicate that the 70 percent decline in amphibians over the past 35 years may have been exceeded by a sharp fall in reptile populations, even in otherwise pristine Costa Rican habitats. Ominously, the new research warns that protected areas strategies for biodiversity conservation will not be enough to stave off extinction. Frogs and their relatives are in big trouble.


Damage to Yangtze 'irreversible' says China


(04/16/2007) Pollution, dams and excessive boat traffic have caused an 'largely irreversible' decline in the aquatic ecology of the Yangtze says a report issued by China's official State Environmental Protection Administration (SEPA).


Palo Alto aims to cut CO2 emissions 80% by 2050

(04/15/2007) The city of Palo Alto, California aims to cut greenhouse gas emissions significantly in coming years, joining a growing number of U.S. cities that have pledged to cut emissions by 80 percent by 2050. The goal, set forth in Green Ribbon task force report last year, was discussed by a panel of experts convening at Stanford University Sunday.


Cell phones, text-messaging revolutionalize conservation approaches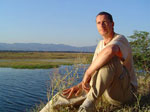 (04/15/2007) Cell phones have been adopted at a pace unmatched by any technology in the history of mankind. While conventional use of these devices continues to be the expand, mobile phones are also increasingly being viewed as tools for conservation and development. Ken Banks, currently a Visiting Fellow on the Reuters Digital Vision Program at Stanford University, understands this well. Banks established kiwanja.net as hub for the latest information on how technology, in particular mobile phones, can be applied to tackle issues of economic empowerment, conservation, education, human rights and poverty alleviation.


Racing sea turtle named in honor of Stephen Colbert

(04/13/2007) An eleventh turtle named Stephanie Colburtle has joined competitors Yahoo!, Travelocity, Plantronics, West Marine, Dreyer's Ice Cream and other sponsors in The Great Turtle Race, a unique international sea turtle conservation event that will take place online from April 16 to April 29 in a global bid to raise awareness and funds for the critically endangered leatherback turtle.


Tsunami-producing quake caused mass coral death in Indonesia

(04/11/2007) Researchers say 300 kilometers of sea floor heaved more than a meter upwards, exposing -- and killing -- corals in unprecedented numbers. Scientists have reported what is thought to be one of the world's greatest mass death of corals ever recorded as a result of the earthquake in Aceh, Indonesia on 28 March 2005.


ConocoPhillips becomes first U.S. oil major to call for CO2 limits

(04/11/2007) This week ConocoPhillips became the first major U.S. oil firm to call for a legally-binding emissions cap. The Houston-based company said it would join the U.S. Climate Action Partnership (USCAP), a coalition of corporations seeking to influence future climate policy.


Illegal logging threatens Congo's forests, global climate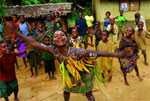 (04/11/2007) Despite government and World Bank assurances to the contrary. a new report from Greenpeace finds that illegal logging is rampant in the Democratic Republic of Congo (DRC). The report, Carving up the Congo, reveals that in spite of a 2002 moratorium on new logging, over 15 million hectares of rainforest have been concessioned to loggers with little regard to the environmental impact or compensation to affected communities.


Measures to drive adoption of super efficient cars in the U.S.


(04/11/2007) To reduce its growing dependence on foreign oil the United States could implement relatively low-cost measures to put millions of super efficient vehicles on American highways, said energy efficiency expert Amory Lovins of the Rocky Mountain Institute in a speech at Stanford University. The measures could significantly cut oil usage, help fight climate change, and make U.S. roads safer.


TXU hopes to build nuclear reactors instead of coal-fired power plants

(04/10/2007) Texas energy company TXU will abandon plans to build coal-fired power planets and will instead focus on building the largest nuclear power plants in the United States according to an article from The Wall Street Journal. Despite reduced emissions of greenhouse gases, the decision will likely prove controversial due to the high cost of nuclear energy. Without substantial subsidies nuclear energy is rarely cost-competitive with coal or renewable power sources.


Concentrating solar power better option than nuclear

(04/10/2007) Regarding Nuclear power plants are financially risky given high costs, there is absolutely no need for nuclear power in the US because there is a simple mature technology that can deliver huge amounts of clean energy without any of the headaches of nuclear power.


Climate change will worsen drought, hunger in Africa

(04/10/2007) Africa will suffer the brunt of climate change reports the latest installment of the Intergovernmental Panel on Climate Change (IPCC). The IPCC says that the projected increases in greenhouse gas emissions will put up to 1.8 billion more Africans at risk of water stress this century. Modest rises in temperature will reduce water availability in parts of the continent.


Tear-sucking moth in Madagascar feeds on bird eyes

(04/10/2007) Biologists have documented the first known case of moths feeding on the tears of birds. The research, published in the January 4 2007 issue of the journal Biology Letters, reports that Hemiceratoides hieroglyphica 'attacks sleeping birds in Madagascar' using its sharply barbed proboscis to penetrate the bird's eye. While similar behvaior has been reported in mammals, this is the first known case of tear-feeding on birds.


Indonesia seeks to increase deforestation rate, already world's highest


(04/09/2007) Already having the highest deforestation rate in the world, Indonesia's Minister of Forestry announced the country would increase its harvest quota for natural timber for 2007 by 12 percent to 9.1 million cubic meters according to the International Tropical Timber Organization (ITTO). ITTO said the target quota may actually be 12.4 million cubic meters (53 percent higher than 2006) for the year.


Congo cancels logging contracts


(04/09/2007) The new government of the Democratic Republic of Congo (DRC) cancelled more than 20 illegally-granted logging contracts which covered nearly three million hectares (7.4 million acres) of forest, according to a report from AFP. The announcement came at the International conference on the sustainable management of the forests in the DRC (ConForDRC) held February 26-27 in Brussels. At the conference policymakers agreed that Congo should maintain its moratorium on new logging and provide legal recognition for the rights of indigenous forest dwellers. There was wide support for Congo's participation in the Coalition of Rainforest Nations' proposal to seek compensation for forest conservation.


Man swims entire length of Amazon river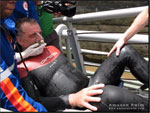 (04/09/2007) Slovenian marathon swimmer Martin Strel became the first person to swim the entire length of the Amazon River Saturday when he arrived in Belem, Brazil. Strel was immediately taken to the hospital in critical condition but is now recovering in a local hotel.


Could global deforestation fight climate change?


(04/09/2007) While many climate change mitigation schemes rely on reforestation schemes to sequester carbon dioxide from the atmosphere, those located in temperate regions may actually be warming the planet, worsening global change, reports a new study published in the April 9-13 online edition of the Proceedings of the National Academy of Sciences. Surprisingly, the research suggests that global-scale deforestation would produce a net cooling effect, but that forest preservation efforts and reforestation in the tropics is more effective in cooling the planet.


Indonesia and Australia sign deforestation pact


(04/09/2007) Indonesia and Australia have agreed to reduce deforestation in southeast Asia according to Malcolm Turnbull, the Australian Minister for the Environment and Water Resources. Turnbull was in Jakarta meeting with the Indonesian Minister for Forestry, M. S. Kaban, and the Minister for the Environment, Rachmat Witoelar.


Maize cultivated at least 7,300 years ago in Mexico

(04/09/2007) Anthropologists have found the earliest known evidence of maize cultivation in Mexico. The discovery, published in the April 9-13 edition of the journal Proceedings of the National Academy of Science, pushes back farming of the ancestor of modern corn to about 7,300 years ago.


Great Turtle Race set to launch from Costa Rica

(04/05/2007) The Great Turtle Race, a unique international sea turtle conservation event bringing corporate sponsors together with conservation organizations, will take place from April 16 to April 29 in a global bid to raise awareness and funds for the critically endangered leatherback turtle.


Climate change could turn Southwest into 'Dustbowl'


(04/05/2007) Global warming threatens to create a dustbowl in the American Southwest according to a new study published in the journal Science.


Climate report warns of drought, rising sea levels, species extinction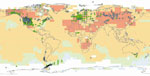 (04/05/2007) Global warming is likely to have wide-ranging impacts on the world's ecosystems, water availablity, and sea levels warned the U.N. Intergovernmental Panel on Climate Change (IPCC) in its latest installment. It said that mitigation and adaption strategies are the best way to reduce and prepare for the coming changes.


Herring fish restored to Bronx River in New York City

(04/05/2007) Building on last year's first-ever successful stocking of river herring in the Bronx River, an estimated 400 additional fish were released today in an ongoing effort to establish a breeding population of these native fish in one of the nation's most urbanized waterways. The release, which took place on the grounds of the Bronx Zoo, is part of a partnership among a diverse group of officials, biologists and citizen's groups to restore the Bronx River, the only remaining fresh water river within New York City's borders.


Photos of world's largest, rarest Easter bunny found in Sumatra

(04/04/2007) Scientists from the Wildlife conservation Society working in the rainforests of Sumatra have captured the world's largest rabbit on film using remote camera traps.


Can penguins be used as bio-indicators of climate change?

(04/04/2007) Scientists at the University of Birmingham are working to determine whether the king penguin can be used as a bio-indicator for global warming.


Nuclear power plants are financially risky given high costs

(04/04/2007) Nuclear power plants are risky investments given rapidly rising costs of construction of nuclear fuel, reports a new study by researchers from Georgetown University, Stanford University and UC Berkeley.


Arctic sea ice extent second lowest on record

(04/04/2007) Winter sea ice in the Arctic was the second smallest area on record, narrowly missing the 2006 mark, according to scientists from the University of Colorado's National Sea and Ice Data Center (NSIDC).


Palm oil doesn't have to be bad for the environment


(04/04/2007) As traditionally practiced in southeast Asia, oil palm cultivation is responsible for widespread deforestation that reduces biodiversity, degrades important ecological services, worsens climate change, and traps workers in inequitable conditions sometimes analogous to slavery. This doesn't have to be the case. Following examples set forth by the Roundtable on Sustainable Palm Oil and firms like Golden Hope Plantations Berhad, a Malaysian palm oil producer, oil palm can be cultivated in a manner that helps mitigate climate change, preserves biodiversity, and brings economic opportunities to desperately poor rural populations.


2007 hurricane season will be 'very active' but not due to global warming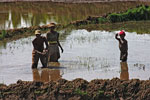 (04/03/2007) Developing La Nina conditions, not global warming, should make the 2007 Atlantic hurricane season 'very active' according to a top U.S. hurricane forecaster. William Gray of the Department of Atmospheric Science at Colorado State University said he expects 17 named storms this year, including 9 hurricanes. He says there is a 74 percent chance that a category 3, 4, or 5 hurricane will hit the U.S. coastline (the historic average for the past century is 52 percent) and a 49 percent chance that such a storm would hit the Gulf Coast of the United States (versus an average of 30 percent for the past century).


Wildlife conservation plan moves forward in southern Sudan


(04/03/2007) A leading conservation group announced that it has signed two agreements with the Government of Southern Sudan (GoSS) to launch a conservation strategy for the region's wildlife. The New York-based Wildlife conservation Society says that southern Sudan may have some of the richest wildlife in Africa.


Protected areas must be adapted to survive global warming

(04/03/2007) Protected areas can play an important role in reducing biodiversity loss due to global warming, reports a new study published March 30 in the journal Frontiers in Environment and Ecology (FREE). The research says that conservation efforts must factor in shifts in species' ranges to be successful.


Chernobyl birds prefer to breed in sites with low radioactivity

(04/03/2007) Birds appear to prefer breeding sites with lower levels of radiation, according to research conducted in the immediate vicinity of the Chernobyl nuclear disaster in Ukraine. The study, published in the current edition of Proceedings of the Royal Society B: Biological Sciences, may be the first to look at the effects of radiation on animal breeding behvaior in the aftermath of Chernobyl.


Sixth cyclone hits Madagascar; impact 'like tsunami'

(04/03/2007) As the sixth mayor cyclone to hit Madagascar this season tears across the northeast of the impoverished Indian ocean island, a relentless succession of natural disasters has left nearly half a million people in desperate need of humanitarian assistance.


Eco-friendly palm oil could help alleviate poverty in Indonesia


(04/03/2007) The Associated Press (AP) recently quoted Marcel Silvius, a climate expert at Wetlands International in the Netherlands, as saying palm oil is a failure as a biofuel. This would be a misleading statement and one that doesn't help efforts to devise a workable solution to the multiplicity of issues surrounding the use of palm oil.


Cane toads to invade 2 million square kilometers of Australia


(04/03/2007) Cane toads are dramatically expanding their range in Australia and may eventually double their current extent to occupy over 2 million square kilometers, according to new projections by a team of scientists writing in Proceedings of The Royal Society B: Biological Sciences. The researchers report that the invasive amphibians increasingly occupying zones outside their native conditions, putting native Australian species at ever greater risk.


Supreme Court rebukes Bush Administration on global warming rule


(04/02/2007) The U.S. Supreme Court ruled against the Bush Administration in a landmark case with global warming implications. In Massachusetts v. EPA, the Supreme Court ruled 5-4 that (1) state governments and environmental groups have the right to sue the EPA, and (2) the EPA has the right to regulate CO2 emissions as a pollutant under the Clean Air Act. On a third point, where the EPA can choose not to regulate CO2 emissions, the Supreme Court directed the agency to "reconsider its refusal based on the factors set forth in the law."


Global warming could hurt salmon fisheries in Pacific Northwest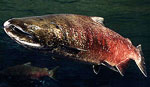 (04/02/2007) Global warming could cause Chinook salmon populations in Washington state to decline 20-40 percent by 2050 according to a new study published in the online early edition of PNAS. The researchers urge policymakers to focus on restoration of lower elevation habitats in order to reduce the expected impact of climate change on salmon populations.


Photos of baby colobus monkey born at Central Park Zoo

(04/02/2007) A baby colobus monkey born at the Central Park Zoo in New York is doing well according to the Wildlife conservation Society. The infant, presently all white in color, will develop its characteristic black and white coat within the next three months. Colobus monkeys are native to the forests of Central Africa, ranging from Nigeria to Ethiopia and down into Kenya, Uganda and Tanzania.


Congo forest elephants declining from logging roads, illegal ivory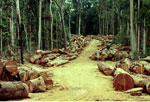 (04/02/2007) Fast-expanding logging roads in the Congo basin are becoming 'highways of death' for the fierce but elusive forest elephant, according to a new study published in the journal Public Library of Science. Logging roads both provide access to remote forest areas for ivory poachers and serve as conduits of advancing human settlement.


Deadly cyclones hurt conservation efforts in Madagascar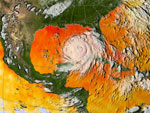 (04/02/2007) As Madagascar braces for the arrival of the sixth major cyclone (Gaya) to hit the Indian Ocean island this season, researchers from a prominent conservation have asked for help in the relief and recovery effort. Local officials with the Bronx Zoo-based Wildlife conservation Society say that the series of storms have left tens of thousands of people homeless, devastated croplands, and diverted already short funds from conservation activities.



Page 1
|
Page 2
|
Page 3
|
Page 4
|
Page 5
|
Page 6
|
Page 7
|
Page 8
|
Page 9
|
Page 10
|
Page 11
|
Page 12
|
Page 13
|
Page 14
|
Page 15
|
Page 16
|
Page 17
|
Page 18
|
Page 19
|
Page 20
|
Page 21
|
Page 22
|
Page 23
|
Page 24
|
Page 25
|
Page 26
|
Page 27
|
Page 28
|
Page 29
|
Page 30
|
Page 31
|
Page 32
|
Page 33
|
Page 34
|
Page 35
|
Page 36
|
Page 37
|
Page 38
|
Page 39
|
Page 40
|
Page 41
|
Page 42
|
Page 43
|
Page 44
|
Page 45
|
Page 46
|
Page 47
|
Page 48
|
Page 49
|
Page 50
|
Page 51
|
Page 52
|
Page 53
|
Page 54
|
Page 55
|
Page 56
|
Page 57
|
Page 58
|
Page 59
|
Page 60
|
Page 61
|
Page 62
|
Page 63
|
Page 64
|
Page 65
|
Page 66
|
Page 67
|
Page 68
|
Page 69
|
Page 70
|
Page 71
|
Page 72
|
Page 73
|
Page 74
|
Page 75
|
Page 76
|
Page 77
|
Page 78
|
Page 79
|
Page 80
|
Page 81
|
Page 82
|
Page 83
|
Page 84
|
Page 85
|
Page 86
|
Page 87
|
Page 88
|
Page 89
|
Page 90
|
Page 91
|
Page 92
|
Page 93
|
Page 94
|
Page 95
|
Page 96
|
Page 97
|
Page 98
|
Page 99
|
Page 100
|
Page 101
|
Page 102
|
Page 103
|
Page 104
|
Page 105
|
Page 106
|
Page 107
|
Page 108
|
Page 109
|
Page 110
|
Page 111
|
Page 112
|
Page 113
|
Page 114
|
Page 115
|
Page 116
|
Page 117
|
Page 118
|
Page 119
|
Page 120
|
Page 121
|
Page 122
|
Page 123
|
Page 124
|
Page 125
|
Page 126
|
Page 127
|
Page 128
|
Page 129
|
Page 130
|
Page 131
|
Page 132
|
Page 133
|
Page 134
|
Page 135
|
Page 136
|
Page 137
|
Page 138
|
Page 139
|
Page 140
|
Page 141
|
Page 142
|
Page 143
|
Page 144
|
Page 145
|
Page 146
|
Page 147
|
Page 148
|
Page 149
|
Page 150
|
Page 151
|
Page 152
|
Page 153
|
Page 154
|
Page 155
|
Page 156
| Page 157 |
Page 158
|
Page 159
|
Page 160
|
Page 161
|
Page 162
|
Page 163
|
Page 164
|
Page 165
|
Page 166
|
Page 167
|
Page 168
|
Page 169
|
Page 170
|
Page 171
|
Page 172
|
Page 173
|
Page 174
|
Page 175
|
Page 176
|
Page 177
|
Page 178
|
Page 179
|
Page 180
|
Page 181
|
Page 182
|
Page 183
|
Page 184
|
Page 185
|
Page 186
|
Page 187
|
Page 188
|
Page 189
|
Page 190
|
Page 191