Conservation news
Founded in 1999, Mongabay is a leading provider of environmental science and conservation news.
Biofuels expansion in Africa may impact rainforests, wetlands

(05/28/2008) Biofuel feedstock expansion in Africa will likely come at the expense of ecologically-sensitive lands, reports a new analysis presented by Wetlands International at the Convention of Biological Diversity in Bonn.


High-tech collars to reveal the secretive behvaiors of mountain lions

(05/28/2008) A handful of mountain lions in the Santa Cruz Mountains of California soon will wear high-tech collars as part of a new study by researchers at the University of California, Santa Cruz. The collars will reveal not only how these animals range within their sprawling territories, but also how they hunt. The scientists aim to figure out ways to minimize conflicts between humans and mountain lions — also known as pumas and cougars.


Climate change will cause significant disruptions to U.S. agriculture says Fed study

(05/28/2008) Human-induced climate change will cause significant disruptions to water supplies, agriculture, and forestry in the United States in coming decades, says a federal report released Tuesday.


Forest carbon credits could guide development in Congo

(05/28/2008) An initiative to reduce greenhouse gas emissions by offering carbon credits to countries that reduce deforestation may be one of the best mechanisms for promoting sustainable development in Central Africa says a remote sensing expert from the Woods Hole Research Center (WHRC). Dr. Nadine Laporte, an associate scientist with WHRC who uses remote sensing to analyze land use change in Africa, says that REDD could protect forests, safeguard biodiversity, and improve rural livelihoods in Democratic Republic of Congo (DRC) and other Central African nations.


Carbon dioxide levels at highest level in 800,000 years

(05/28/2008) Greenhouse gases are at the highest levels in the past 800,000 years according to a study published in the journal Nature.


Environmental damage costs $4.8 trillion annually

(05/28/2008) Environmental damage and biodiversity loss in forest ecosystems costs 2.1 to 4.8 trillion dollars per year, according to a report released Thursday at the UN Convention on Biological Diversity meeting in Bonn, Germany.


Future cities will be more like ecosystems that enrich society and the environment

(05/28/2008) As The World Science Festival continues in New York this week, specialists in vastly diverse fields across scientific disciplines are coming together to talk about ideas, problems and solutions. From Astronomy to Bioacoustics, the dialogues about challenges and opportunities are rich and inspiring. At the front of this year's festival rests the issue of sustainability and how scientists, specialists and society will address the imminent environmental and economic trials we are sure to face in a rapidly changing and uncertain world.


Bush Administration: global warming is real and a threat to the U.S. economy

(05/28/2008) The Bush Administration today released a court-ordered assessment on climate. The report — titled "Scientific Assessment of the Effects of Global Change on the United States" — says human-driven climate change will damage ecosystems and pose challenges to key sectors of the U.S. economy including agriculture and energy.


Next gen biofuels could decimate rainforests

(05/27/2008) Next generation biofuels could decimate tropical forests says a leading ecologist from the University of Minnesota.


50 species per day discovered in 2006

(05/27/2008) 16,969 species were discovered in 2006 according to a report compiled by Arizona State University's International Institute for Species Exploration, the International Commission on Zoological Nomenclature, the International Plant Names Index, and Thompson Scientific.


50 years after the blast: Recovery in Bikini Atoll's coral reef

(05/27/2008) Fifty years after atomic bombs rocked Bikini Atoll and pulverized its coral reef, the lagoon again boasts a flourishing coral community. Scientists diving in the two-kilometer-wide Bravo Crater, created in 1954 by a blast 1,000 times stronger than the bomb dropped on Hiroshima, Japan, found a thriving habitat with treelike corals 30 centimeters (one foot) thick. The study shows that coral reefs can recover from profound damage?when humans leave them alone.


From "kampung boy" to conservation force in the rainforest of Borneo

(05/27/2008) Waidi Sinun oversees three extraordinarily diverse conservation areas in the Malaysian rainforest, a career shaped by a love for the environment stemming from childhood memories, as well as the foundation that fostered his education.


Cocaine use is destroying the Amazon rainforest, says new campaign

(05/26/2008) A new campaign has linked cocaine consumption in Europe and the United States to destruction of the Amazon rainforest in Colombia.


Rat killing spree may save endangered wildlife on remote Pacific islands

(05/26/2008) A team of scientists is on its way to remote the Phoenix Islands Protected Area to eradicate rats that are threatening populations of indigenous seabirds, reports conservation International, an environmental group.


Why is there soot on the snowpack?

(05/22/2008) This fall, suitcase-sized air samplers will sprout throughout the Sierra Nevada. The air monitoring stations will be installed by researchers at the University of California, Davis, as part of a contract approved by the California Energy Commission (CEC) during its May 7 meeting. The researchers hope to learn whether the pollutants affecting the state's climate are coming from local sources or from transPacific sources like Asia, said Public Interest Energy Research (PIER) manager Guido Franco. The sensitive new devices will measure the amount of air pollution in the area and identify the makeup of the particles, Franco told the commission. Chemical detective work will then reveal their sources.


Ocean acidification worse than expected, threatens sea life

(05/22/2008) Increasing ocean acidification along the continental shelf of North America will likely have negative impacts on marine ecosystems, including the corrosion of calcium carbonate exoskeletons in many organisms, warn researchers writing in the journal Science.


2008 hurricane forecast: storm activity will be above normal

(05/22/2008) The U.S. government's weather agency predicts an above average Atlantic hurricane season this year.


Group files for ESA protection of 681 species in 12 states



(05/21/2008) On March 19th WildEarth Guardians filed a lawsuit to place 681 species under the Endangered Species Act. Dr. Nicole Rosmarino, wildlife program director for the environmental group, says These 681 species represent species in only 12 states, include no subspecies, and are only the "most imperiled" of the United State's threatened species. Rosmarino estimates that in total there are 6,000-9,000 endangered species in the United States today. Mongabay.com recently caught up with Dr. Rosmarino regarding this landmark lawsuit and the reasoning for it.


Will consumers pay 10% premium for sustainable palm oil?

(05/21/2008) The first shipments of certified eco-friendly palm oil will arrive in Germany during the second half of 2008 according to the head of OVID, a German edible oil industry group.


Venezuela bans gold-mining in forest reserve, will not issue new open-pit permits

(05/21/2008) Venezuela banned gold mining in its Imataca Forest Reserve and said it will not issue new permits for open-pit mines anywhere in the country, according to Reuters.


Geriatric turtle sex only hope for world's rarest reptile

(05/21/2008) With only four individuals of the Yangtze giant softshell turtle left on Earth—one in the wild and three in captivity—conservationists have launched a desperate attempt to save the species from extinction.


Energy firm to mine oil sands in the Republic of Congo

(05/21/2008) Eni SpA, one of Italy's largest energy companies, has signed an agreement to exploit oil sands in the Republic of Congo, reports The Wall Street Journal.


U.S. carbon dioxide emissions reach record high in 2007

(05/21/2008) U.S. carbon dioxide emissions rose 1.6 percent in 2007 to a new record reported the Department of Energy's Energy Information Administration (EIA).


Global warming harming plant-eating animals in the Arctic

(05/21/2008) Climate change is making it more difficult for plant-eating animals in highly seasonal environments like as the Arctic to locate food, according to a new study published in the online edition of the journal Proceedings of the Royal Society B.


Humpback whale population is recovering

(05/21/2008) The number of humpback whales in the North Pacific Ocean has increased substantially since international and federal protections were put into place in the 1960s and 70s, according to a new study involving more than 400 whale researchers throughout the Pacific region.


Marauding kangaroos may drive extinction of earless dragons in Australia

(05/21/2008) A plague of kangaroos overgrazing sensitive grasslands near Australia's capital city Canberra is jeopardizing habitat critical for the survival of endangered species including the golden sun moth (Synemon plana) and the grassland earless dragon (Tympanocryptis pinguicolla), one of the world's rarest lizards, according to German and Australian. Culling the kangaroos may be the only option for saving some of these grassland species from extinction.


Half of oil palm expansion in Malaysia, Indonesia occurs at expense of forests

(05/20/2008) More than half of the oil palm expansion between 1990 and 2005 Malaysia and Indonesia occurred at expense of forests, reports a new analysis published in the journal conservation Letters. Analyzing data from the United Nations Food and Agriculture Organization, Lian Pin Koh and David S. Wilcove of Princeton University found that 55-59 percent of oil palm expansion in Malaysia and at least 56 percent of that in Indonesia occurred at the expense of forests. Given that oil palm plantations are biologically impoverished relative to primary and secondary forests, the researchers recommend restricting future expansion to pre-existing cropland and degraded habitats.


Naming rights for newly discovered 'walking frog' to be auctioned for conservation

(05/20/2008) The Amphibian Ark, an initiative to save disappearing amphibians from extinction, will auction of the naming rights of a newly discovered 'walking frog' in Ecuador to raise money for local conservation efforts.


Greenpeace says carbon fund will save forests and climate

(05/20/2008) In a report unveiled today at the UN conference on biodiversity in Bonn, Greenpeace announced support for a plan to save tropical forests through a fund for carbon and other ecosystem services.


Dying of cancer, Tasmanian devils to be listed as endangered

(05/20/2008) A deadly form of contagious face cancer has forced the Tasmanian devil on to the endangered species list.


Defaunation, like deforestation, threatens global biodiversity



(05/20/2008) Loss of wildlife is a subtle but growing threat to tropical forests, says a leading plant ecologist from Stanford University. Speaking in an interview with mongabay.com, Dr. Rodolfo Dirzo says that the disappearance of wildlife due to overexploitation, fragmentation, and habitat degradation is causing ecological changes in some of the world's most biodiverse tropical forests. He ranks defaunation — as he terms the ongoing biological impoverishment of forests — as one of the world's most significant global changes, on par with environmental changes like global warming, deforestation, and shifts in the nitrogen cycle.


Carbon market could fund rainforest conservation, fight climate change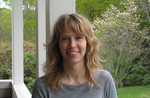 (05/19/2008) A mechanism to fund forest conservation through the carbon market could significantly reduce greenhouse emissions, help preserve biodiversity, and improve rural livelihoods, says a policy expert with the Woods Hole Research Center (WHRC) in Massachusetts. In an interview with mongabay.com, WHRC Policy Advisor and Research Associate Tracy Johns says that Reducing Emissions from Deforestation and Degradation (REDD), a proposed policy mechanism for combating climate change by safeguarding forests and the carbon they store, offers great potential for protecting tropical rainforests.


Frog chooses whether to lay eggs on land or in water

(05/19/2008) Researchers in Panama have discovered a frog that can choose whether it lays its eggs on land or in water. It is the first time such "reproductive flexibility" has been found in a vertebrate.


Invasive Species: Toad-ally out of control

(05/18/2008) Throughout warm, wet climates around the world lurks a camouflaged combatant seldom known beyond those who experience first hand its awesome destructive powers. It is an ingeniously crafted destroyer equipped with a host of specially developed chemical toxins, a lightening fast attack, and the ability to easily navigate across both water and land. This devious tool is not a creation of human engineering or military research and development but a product of a much more ancient and refined process: evolution. And until human intervention it was neither ecologically harmful nor an invasive pest but a well-integrated part of ecosystems throughout South and Central America. Meet Bufo marinus — the cane toad: exemplary proof of how human short-sightedness and misuse of biological control agents often leads to the catastrophic mismanagement of our natural world in the form of a large, squat, hungry toad.


Global warming will produce fewer hurricanes

(05/18/2008) Global warming will produce fewer Atlantic hurricanes, according to a study published today in the journal Nature Geoscience by a U.S. government meteorologist.


Global ban on biofuels would lead to immediate decline in food prices

(05/16/2008) A global moratorium on biofuels produced from food crops would result in a significant decline in the price of corn, sugar, cassava and wheat by 2010, reports the International Food Policy Research Institute (IFPRI).


U.S. government bans oil development in Alaskan Arctic area

(05/16/2008) A large swathe of Alaska will be off-limits to oil development under a decision today by the Bureau of Land Management (BLM). conservationists welcomed the move.


Global wildlife declines 30% in 30 years

(05/16/2008) In honor of Endangered Species Day, the Wildlife conservation Society (WCS) has released a list of twelve critically endangered species, which it considers the 'rarest of the rare'. The list spreads widely throughout the animal kingdom, including insects, mammals, birds, reptiles, amphibians, and fish.


Brazil will forge its own path for developing the Amazon

(05/15/2008) The Brazilian government will use cheap loans, payments, and other benefits to encourage Amazon farmers to reduce their impact on the Amazon rainforest, under a plan unveiled last week


Insect diversity in the tropics greater than previously believed

(05/15/2008) The tropics are more biodiverse than previously believed, report researchers writing in the journal Science.


Nitrogen pollution harming ecosystems and contributing to global warming

(05/15/2008) Nitrogen pollution of the world's oceans is harming marine ecosystems and contributing to global warming, report two reviews published in the journal Science.


Prince Charles calls for rainforest protection to fight climate change

(05/15/2008) Ending the destruction of tropical rainforests is the simplest step to helping address climate change, said Prince Charles in an interview with the BBC.


Tropical deforestation is 'one of the worst crises since we came out of our caves'

(05/15/2008) Speaking at the Asia-Pacific Forestry Week in Vietnam, keystone speaker Dr. Norman Myers stated: "I'm going to give you my bottom-line message right now, up front, this is a super crisis that we are facing, it's an appalling crisis, it's one of the worst crises since we came out of our caves 10,000 years ago. I'm referring of course to elimination of tropical forests and of their millions of species."


After acquittal, fear of open season on activists in the Amazon rainforest

(05/14/2008) Bishop Flavio Giovenale was crushed by the acquittal last week of a rancher accused of ordering the killing of a crusading American nun — and not just because he admired Dorothy Stang. Giovenale, who spends much of his time battling child prostitution, police corruption and drug abuse, fears the verdict means it's open season again on activists in the Amazon jungle state of Para.


Convicted nun-killer freed in the Brazilian Amazon

(05/14/2008) Charges against a Brazilian rancher convicted of arranging the 2005 murder of a 73-year-old American nun in the Amazon rainforest have been dismissed.


Will earthquake slow dam-building spree in China?

(05/14/2008) Monday's 7.9 magnitude earthquake in Sichuan province left more than 15,000 dead, 26,000 missing, and 64,000 injured, according to state media. The quake also "seriously damaged" two hydroelectric stations in Maoxian county, leading authorities to warn that the dams could burst. More than 2,000 troops were sent to work on the Zipingku Dam, a dam said to be in "great danger" of collapse upriver from Dujiangyan, the city at the quake's epicenter.


U.S. climate policy could help save rainforests



(05/14/2008) U.S. policy measures to fight global warming could help protect disappearing rainforests, says the founding partner of an "avoided deforestation" policy group. In an interview with mongabay.com, Jeff Horowitz of the Berkeley-based Avoided Deforestation Partners argues that U.S. policy initiatives could serve as a catalyst for the emergence and growth of a carbon credits market for forest conservation. REDD or Reducing Emissions from Deforestation and Degradation is a proposed policy mechanism that would compensate tropical countries for safeguarding their forests. Because deforestation accounts for around a fifth of global greenhouse gas emissions, efforts to reduce deforestation can help fight climate change. Forest protection also offers ancillary benefits like the preservation of ecosystem services, biodiversity, and a homeland for indigenous people.


U.S. lists the polar bear as threatened, but decision won't affect emissions rules

(05/14/2008) The U.S. Interior Department has decided to list the polar bear as a threatened species due to declining sea ice cover in the Arctic, according to the The Associated Press. Interior Secretary Dirk Kempthorne has scheduled a news conference Wednesday to announce the action.


Brazil's environmental minister resigns after losing Amazon fight

(05/14/2008) Marina Silva, Brazil's environmental minister, resigned Tuesday after losing several key battles in her fight to rein in destruction of the Amazon rainforest.


New research shows wild sloths sleep less than captive sloths

(05/14/2008) Wild sloths are considerably more active than their counterparts in captivity, reports the first electrophysiological study of sleep in a wild animal.



Page 1
|
Page 2
|
Page 3
|
Page 4
|
Page 5
|
Page 6
|
Page 7
|
Page 8
|
Page 9
|
Page 10
|
Page 11
|
Page 12
|
Page 13
|
Page 14
|
Page 15
|
Page 16
|
Page 17
|
Page 18
|
Page 19
|
Page 20
|
Page 21
|
Page 22
|
Page 23
|
Page 24
|
Page 25
|
Page 26
|
Page 27
|
Page 28
|
Page 29
|
Page 30
|
Page 31
|
Page 32
|
Page 33
|
Page 34
|
Page 35
|
Page 36
|
Page 37
|
Page 38
|
Page 39
|
Page 40
|
Page 41
|
Page 42
|
Page 43
|
Page 44
|
Page 45
|
Page 46
|
Page 47
|
Page 48
|
Page 49
|
Page 50
|
Page 51
|
Page 52
|
Page 53
|
Page 54
|
Page 55
|
Page 56
|
Page 57
|
Page 58
|
Page 59
|
Page 60
|
Page 61
|
Page 62
|
Page 63
|
Page 64
|
Page 65
|
Page 66
|
Page 67
|
Page 68
|
Page 69
|
Page 70
|
Page 71
|
Page 72
|
Page 73
|
Page 74
|
Page 75
|
Page 76
|
Page 77
|
Page 78
|
Page 79
|
Page 80
|
Page 81
|
Page 82
|
Page 83
|
Page 84
|
Page 85
|
Page 86
|
Page 87
|
Page 88
|
Page 89
|
Page 90
|
Page 91
|
Page 92
|
Page 93
|
Page 94
|
Page 95
|
Page 96
|
Page 97
|
Page 98
|
Page 99
|
Page 100
|
Page 101
|
Page 102
|
Page 103
|
Page 104
|
Page 105
|
Page 106
|
Page 107
|
Page 108
|
Page 109
|
Page 110
|
Page 111
|
Page 112
|
Page 113
|
Page 114
|
Page 115
|
Page 116
|
Page 117
|
Page 118
|
Page 119
|
Page 120
|
Page 121
|
Page 122
|
Page 123
|
Page 124
|
Page 125
|
Page 126
|
Page 127
|
Page 128
|
Page 129
|
Page 130
|
Page 131
|
Page 132
|
Page 133
|
Page 134
|
Page 135
|
Page 136
|
Page 137
|
Page 138
|
Page 139
|
Page 140
|
Page 141
|
Page 142
|
Page 143
|
Page 144
|
Page 145
|
Page 146
|
Page 147
|
Page 148
|
Page 149
|
Page 150
|
Page 151
|
Page 152
|
Page 153
|
Page 154
|
Page 155
| Page 156 |
Page 157
|
Page 158
|
Page 159
|
Page 160
|
Page 161
|
Page 162
|
Page 163
|
Page 164
|
Page 165
|
Page 166
|
Page 167
|
Page 168
|
Page 169
|
Page 170
|
Page 171
|
Page 172
|
Page 173
|
Page 174
|
Page 175
|
Page 176
|
Page 177
|
Page 178
|
Page 179
|
Page 180
|
Page 181
|
Page 182
|
Page 183
|
Page 184
|
Page 185
|
Page 186
|
Page 187
|
Page 188
|
Page 189
|
Page 190
|
Page 191
|
Page 192
|
Page 193
|
Page 194
|
Page 195
|
Page 196
|
Page 197
|
Page 198
|
Page 199
|
Page 200
|
Page 201
|
Page 202
|
Page 203
|
Page 204
|
Page 205
|
Page 206
|
Page 207
|
Page 208
|
Page 209
|
Page 210
|
Page 211
|
Page 212
|
Page 213
|
Page 214