Conservation news
Founded in 1999, Mongabay is a leading provider of environmental science and conservation news.
Global warming is killing coral reefs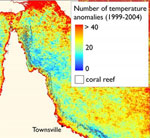 (05/07/2007) A new study provides further evidence that climate change is adversely affecting coral reefs. While previous studies have linked higher ocean temperatures to coral bleaching events, the new research, published in PLoS Biology, found that climate change may increasing the incidence of disease in Great Barrier Reef corals. Omniously, the research also shows that healthy reefs, with the highest density of corals, are hit the hardest by disease.


Global warming will hurt migratory birds


(05/07/2007) 84 percent of migratory birds have the potential to be affected by climate change warned the United Nations Monday. Lowered water tables, changes in food supplies and prey range, rising sea levels, and increased storm frequency are the greatest threats to birds, said officials with the African Eurasian Migratory Waterbirds Agreement (AEWA) and the Convention on Migratory Species (CMS), two United Nations Environment Programme (UNEP)-led Treaties for the conservation of wildlife.


Summer babies do worse in school due to pesticides

(05/06/2007) A new study links conception date to academic achievement later in life. The reason? Summertime pesticide use in the U.S. Midwest. Analyzing standardized test scores (Indiana Statewide Testing for Educational Progress) for 1,667,391 students in Indiana, neonatologist Paul Winchester, of the Indiana University School of Medicine, and colleagues found that children conceived in June through August had lower test scores than average.


Better forest policies would reduce illegal logging in the Amazon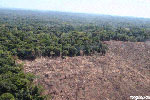 (05/06/2007) Brazil could improve sustainable forest management, reduce illegal logging, and perhaps cuts deforestation by introducing coherent policies for timber operations in the Amazon rainforest argues a new paper published in Frontiers in Ecology. However, successful implementation of sustainable timber production will require overcoming significant biological and political hurdles, suggest the authors.


First ever photos of leopard with cub in Cambodia

(05/05/2007) WWF has captured the first ever photos of a wild leopard with cub in Cambodia. Leopards are exothermally rare in Cambodia, which has suffered one of the highest deforestation rates in southeast Asia due to illegal logging., clearing for agriculture, fires, and unsustainable hunting.


Indonesia to be recognized in Guinness Book of World Records for deforestation rate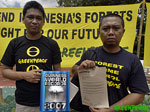 (05/04/2007) Greenpeace is using an novel marketing ploy to raise awareness about forest loss in Indonesia: the Guinness Book of World Records. The green group has convinced the publisher of to recognize Indonesia as the "country with the fastest rate of forest destruction on the planet." Indonesia's high rate of forest loss is largely the result of poor forest management and corruption. Each year thousands of hectares are illegally logged for timber and burned to establish oil palm plantations.


Apple defends green credentials, promises to do better

(05/04/2007) In a open letter posted Wednesday, Apple Inc. CEO Steve Jobs countered claims by green groups that the iPod and computer maker lagged in recycling and removing toxic chemicals from its products. He said the company is already an industry leader when it comes to the environment and that Apple will continue to reduce its impact on the planet.


Cost of stabilizing climate 0.1% per year


(05/04/2007) The Intergovernmental Panel on Climate Change (IPCC) released its long awaiting installment on climate change mitigation, arguing that the costs of offsetting global warming will be much lower than some claim. The IPCC estimates that emissions can be reduced rapidly using existing technology at a cost of 3 percent of GDP, or 0.12 percent per year over the next 25 years, though new technologies could further reduce this cost. While the projections are encouraging, they may be conservative. Some analysts, including the well-respected Amory Lovins of the Rocky Mountain Institute, have calculated that emissions targets that would stabilize the climate could be achieved at no net cost and possibly even a profit. Even McKinsey & Company, a leading management consulting firm, agrees, putting the net cost of reducing emissions by 46 percent at zero.


IPCC Fourth Assessment Report: Mitigation

(05/04/2007) The following is an html version of the Summary for Policymakers of the IPCC Fourth Assessment Report, Working Group III.


Largest dinosaur bones in Australia discovered

(05/03/2007) The largest bones of any dinosaur known in Australia went on display at the Queensland Museum for the first time today.


U.S. could offset 20% of emissions through reforestation of marginal lands



(05/03/2007) Reforesting marginal agricultural land could significantly slow the increase of carbon in the atmosphere reports a new study based on NASA data, though it would be no magic bullet in fighting global warming since temperate forests have been shown to increase regional temperatures by absorbing more sunlight. Still, reforestation has the potential to offer other ancillary benefits including watershed services and erosion control.


Coral reef fish return home after drifting the seas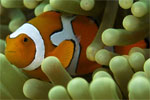 (05/03/2007) Most coral reef fish larvae return to their 'home' reefs after spending weeks to months maturing in the open ocean, reports a new study published in the journal Science. The findings improve the understanding of coral reef ecosystems and have implications for marine conservation efforts.


Wind energy has promise, but brings concerns, reports study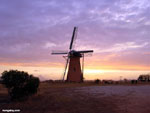 (05/03/2007) While wind-generated energy has the potential to produce clean electricity without carbon dioxide emissions, more research is needed to understand its impact on wildlife says a new report from the National Research Council, a private, nonprofit institution that provides science and technology advice under a congressional charter.


Legal ruling may put endangered species at greater risk

(05/02/2007) In a letter sent Monday to U.S. Secretary of the Interior Dirk Kempthorne, the Senate Committee on Environment and Public Works, and the House Committee on Natural Resources, they warn that the new definition--spelled out in a legal opinion from the Solicitor of the U.S. Department of the Interior in March--will substantially weaken the federal Endangered Species Act of 1973.


Madagascar' forests are recovering



(05/02/2007) Some of Madagascar's most biologically rich forests appear to be recovering according to research published in the open-access journal PLoS ONE. The study also offers new insight in the forces behind deforestation and the social context of reforestation efforts.


Military technology uses satellite signals to catch poachers

(05/02/2007) Wild animals sought by poachers for their skins, meat and bones have a new means of protection developed by a visiting scholar at the SUNY College of Environmental Science and Forestry (ESF). Steve Gulick, an electrical engineer who calls himself a biologist wannabe, has designed a metal detector specifically to pick up the presence of poachers' weapons and send an electronic signal, via satellite, to law enforcement authorities.


Climate change could dramatically change forests in Central America


(05/02/2007) Drought could cause dramatic shifts in rainforest plant communities in Central America, reports a new study published in the May 3 issue of Nature. The research shows that many rainforest plants are ill-equipped to deal with extended dry periods, putting them at elevated risk from changes in climate projected for the region.


Bush seeks funding cuts for Earth monitoring satellites

(05/02/2007) The American Association for the Advancement of Science (AAAS) warned that environmental satellites responsible for monitoring Earth are endangered due to budget cuts and shifts in spending towards military and human space flight programs.


'Reign of terror' over Fish and Wildlife Service ends with resignation


(05/01/2007) Julie A. MacDonald, the deputy assistant secretary at the Interior Department who riled environmentalists by seeking to gut the endangered species act, has resigned. The resignation comes a month after MacDonald was rebuked for illegally distributing internal agency documents to industry lobbyists.


Commercial hunting may be biggest threat to tropical rainforests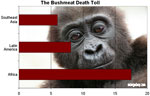 (05/01/2007) Commercial hunting is decimating wildlife populations across the tropics and may be one of the gravest threats presently facing rainforests, reports a series of studies published in the May issue of the journal Biotropica. The research reveals that large-scale loss of wildlife is already affecting forest health and regeneration.


Cleantech investment booms, but energy tech bubble looms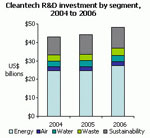 (04/30/2007) Investors are pouring money into clean technology, with spending on R&D rising to $48 billion in 2006, up 9% from 2005, reports a new study by Lux Research, an emerging technology research and advisory firm. However, the report warns that the energy technology sector is showing signs of a bubble, with initial public offering (IPO) values and venture capital deployments more than doubling last year.


Madagascar adds 15 protected areas

(04/30/2007) Madagascar has added 15 new protected areas covering nearly 1 million hectares (2.4 million acres) of land, reports conservation International (CI). The move will help protect the island's unique wildlife from extinction.


Chinese traffic restrictions rapidly result in cleaner air

(04/30/2007) Chinese government restrictions on motorists during a three- day conference last fall cut Beijing's emissions of an important class of atmospheric pollutants by up to 40 percent, recent satellite observations indicate. The November restrictions are widely viewed as a dress rehearsal for efforts by the city to slash smog and airborne contaminants when China hosts the 2008 Summer Olympic Games.


Arctic sea ice melting faster than previously thought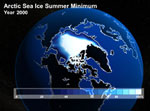 (04/30/2007) Arctic sea ice is melting far faster than previously believed reports a new study published in the May 1 issue of Geophysical Research Letters. A comparison of newly available observational data to advanced simulations reveals that Arctic sea ice has been disappearing about three times faster than the average rate of loss projected by computer models. The new research, conducted by Julienne Stroeve of the National Snow and Ice Data Center (NSIDC) and his colleagues, shows that September sea ice extent retreated at a rate of about 7.8 percent per decade during the 1953-2006 period, not the 2.5 percent projected by simulations. The basis for the new data--a combination of satellite measurements and early aircraft and ship reports--is considered more reliable than the earlier records.


Climate change may decimate Indonesia's food supplies, worsen fires


(04/30/2007) Climate change could worsen food shortages in Indonesia by delaying the onset of monsoon rains reports a new study published in Proceedings of the National Academy of Sciences (PNAS). The findings suggest that the country could face increasing risk of drought and forest fire if nothing is done to control rising greenhouse gas emissions.


Chrysler to launch a hybrid SUV

(04/30/2007) Chrysler will launch hybrid versions of the Dodge Durango and Chrysler Aspen SUVs according to a report from CNNMoney.com. It will be the automaker's first hybrid engine car.


U.S. and China fight plan to slow global warming

(04/30/2007) Claiming that costs of fighting global warming will be higher than consensus estimates, China and the United States are fighting plans to slow climate change, according to the Associated Press (AP). The countries also say the impacts of climate change will not be as severe as projected and want to raise the emissions cap of atmospheric carbon dioxide levels from 430 parts per million (ppm) proposed by the European Union to 445 ppm. Current CO2 levels stand around 381 ppm.


Animals on islands more abundant than mainland

(04/30/2007) A comprehensive survey of lizards on islands around the world has confirmed what island biologists and seafaring explorers have long observed: Animals on islands are much more abundant than their counterparts on the mainland.


Global warming killed Neanderthals in Spain

(04/30/2007) New research fingers climate change, not humans, as the culprit for the extinction of Neanderthals on the Iberian Peninsula. The research condradicts prevailing theory which holds modern humans responsible for their demise.


Climate change leaving amphibians behind in extinction race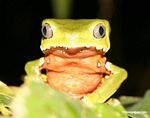 (04/30/2007) Despite surviving the age of dinosaurs and numerous bouts of severe climate change, amphibians are not keeping pace with the current rate of global change, reports a new study published in the journal Bioscience.


Dutch plan restricts biofuels that damage environment


(04/29/2007) The Netherlands has proposed a system to reduce the environmental impact of biofuels production. The country becomes the first in the world to establish such guidelines. Environmentalists have expressed increasing concern for the establishment of energy crops in biodiverse and carbon-rich ecosystems like the peatlands of Indonesia and the Amazon rainforest. They say that conversion of these forests for oil palm and soybeans is threatening endangered species and worsening global warming. Further, they warn, demand for such biomass energy products is driving up prices for food crops.


Dutch will demand rainforest-friendly palm oil


(04/27/2007) In a report scheduled to be released today, the Dutch government will outline criteria for growing biofuels in a more sustainable manner. The guidelines will be closely watched by the rest of Europe, which is currently struggling with the environmental pros and cons of large-scale energy crop production, especially in ecologically-sensitive areas like the Amazon and Indonesian rainforests.


Poor governments will need to pay $175 for $100 laptop

(04/27/2007) The governments of Uruguay, Argentina, Brazil, Pakistan, Thailand, Nigeria and Libya will be asked to pay about $175 for each OLPC laptop, a computer targeted for children in developing countries. The device was originally estimated to cost $100.


Ecuador: pay us not to develop Amazon oil reserves

(04/27/2007) Ecuador says it will wait a year to see whether the international community takes its offer to forsake development of a giant oil field in the Amazon rainforest in exchange for compensation, reports the Environmental News Service.


Volcanoes linked to massive global warming event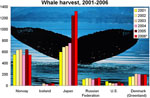 (04/26/2007) Scientists have linked a sharp spike in ocean temperatures 55 million years ago to massive volcanic eruptions that created the North Atlantic Ocean when Greenland and northwestern Europe separated.


China uses 'green construction' for Tibet railway

(04/26/2007) To the surprise of many observers, China went to great lengths to minimize the environmental impact of its new Qinghai-Tibet Railway, the highest railway in the world. Still, despite these efforts there will likely be detrimental environmental effects from its construction, writes a team of researchers in the latest issue of the journal Science.


Japan will kill 50 humpbacks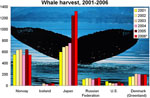 (04/26/2007) Humpback whale populations are rebounding but concerns are rising over Japan's plans to kill 50 humpback whales for "scientific" research, reports a paper published in the latest issue of Science.


Venus, Mars reveal climate change examples

(04/26/2007) Earth sits between two worlds that have been devastated by climate catastrophes. In the effort to combat global warming, our neighbours can provide valuable insights into the way climate catastrophes affect planets.


Indonesia's Aceh, Papua pledge to protect forests

(04/26/2007) Governors from three Indonesian provinces which are home to most of the country's rainforests pledged on Thursday to conserve them as part of efforts to mitigate the impact of climate change.


Stephen Colbert's sea turtle second in race to Galapagos

(04/25/2007) Nearing the end of Great Turtle Race, Stephen Colbert's sea turtle Stephanie Colburtle was in second place, 18 miles behind Billie, a turtle sponsored by Offield Center for Billfish Studies. Billie is just 31 miles from the finish line of the 500-mile race.


Chevron shareholders may be liable for billions in environmental damages

(04/25/2007) The lead lawyer in the landmark environmental lawsuit against Chevron in Ecuador is in California to warn that the oil major has failed to prepare for a possible multi-billion dollar damages bill within the coming months


To fight warming, Canada will ban incandescent light bulbs by 2012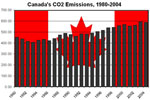 (04/25/2007) In an effort to fight greenhouse gas emissions, Canada plans to ban use of incandescent light bulbs by 2012, said Natural Resources Minister Gary Lunn. Canada follows Australia as the second country to announce a ban on the inefficient bulbs. California legislators have proposed a similar ban for 2012.


New railway will facilitate logging in Congo


(04/25/2007) A new 800-km railway backed by a South Korean consortium will boost logging in the Republic of Congo, reports the International Tropical Timber Organization (ITTO) in its April 1 Tropical Timber Market Report.


Illegal logging in Malaysia due to gangsters

(04/25/2007) The Malaysian government has blamed "gangsters" for illegal logging syndicates in the country. Malaysia's deforestation rate has leapt by 86 percent since the close of the 1990s, according to data from the U.N.


Indonesia urges rich countries to ban illegally logged wood products


(04/25/2007) Indonesia has urged rich countries not to buy products made from illegally logged timber, echoing a similar call from Malaysia last month, according to the International Tropical Timber Organization's (ITTO) April 1 Tropical Timber Market Report.


China to push for sustainable logging overseas


(04/25/2007) In a surprising move, China has developed guidelines for the establishment of sustainable forest plantations abroad by Chinese firms, according to the International Tropical Timber Organization's (ITTO) April 1 Tropical Timber Market Report. The move comes as China faces increasing criticism from environmental groups for pillaging the world's forests to feed its rapidly growing economy.


China to spend $2.1B to protect wetlands


(04/25/2007) China says it will spend more than $2.1 billion (16.5 billion yuan) to protect and restore its highly endangered wetlands over the next five years.


Brazil splits environmental agency to fast-track development projects


(04/25/2007) Brazil will divide its environmental protection agency IBAMA into two separate entities reports Reuters. The move is expected to speed development projects in the Amazon rainforest.


Scientists capture video of rare Borneo rhino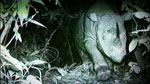 (04/24/2007) WWF has captured video footage of the rare Borneo rhino. There are only 25-50 of the rhino left in the wild on the island. Video from a camera trap shows the animal eating, walking to the camera and sniffing the equipment. It is first time the beast's behvaior in the wild has been captured on film.


Deforestation in Borneo worsened by European colonization

(04/24/2007) Colonialism may have worsened slash-and-burn deforestation in Borneo according to a new study published by a researcher at the University of Missouri-Columbia.



Page 1
|
Page 2
|
Page 3
|
Page 4
|
Page 5
|
Page 6
|
Page 7
|
Page 8
|
Page 9
|
Page 10
|
Page 11
|
Page 12
|
Page 13
|
Page 14
|
Page 15
|
Page 16
|
Page 17
|
Page 18
|
Page 19
|
Page 20
|
Page 21
|
Page 22
|
Page 23
|
Page 24
|
Page 25
|
Page 26
|
Page 27
|
Page 28
|
Page 29
|
Page 30
|
Page 31
|
Page 32
|
Page 33
|
Page 34
|
Page 35
|
Page 36
|
Page 37
|
Page 38
|
Page 39
|
Page 40
|
Page 41
|
Page 42
|
Page 43
|
Page 44
|
Page 45
|
Page 46
|
Page 47
|
Page 48
|
Page 49
|
Page 50
|
Page 51
|
Page 52
|
Page 53
|
Page 54
|
Page 55
|
Page 56
|
Page 57
|
Page 58
|
Page 59
|
Page 60
|
Page 61
|
Page 62
|
Page 63
|
Page 64
|
Page 65
|
Page 66
|
Page 67
|
Page 68
|
Page 69
|
Page 70
|
Page 71
|
Page 72
|
Page 73
|
Page 74
|
Page 75
|
Page 76
|
Page 77
|
Page 78
|
Page 79
|
Page 80
|
Page 81
|
Page 82
|
Page 83
|
Page 84
|
Page 85
|
Page 86
|
Page 87
|
Page 88
|
Page 89
|
Page 90
|
Page 91
|
Page 92
|
Page 93
|
Page 94
|
Page 95
|
Page 96
|
Page 97
|
Page 98
|
Page 99
|
Page 100
|
Page 101
|
Page 102
|
Page 103
|
Page 104
|
Page 105
|
Page 106
|
Page 107
|
Page 108
|
Page 109
|
Page 110
|
Page 111
|
Page 112
|
Page 113
|
Page 114
|
Page 115
|
Page 116
|
Page 117
|
Page 118
|
Page 119
|
Page 120
|
Page 121
|
Page 122
|
Page 123
|
Page 124
|
Page 125
|
Page 126
|
Page 127
|
Page 128
|
Page 129
|
Page 130
|
Page 131
|
Page 132
|
Page 133
|
Page 134
|
Page 135
|
Page 136
|
Page 137
|
Page 138
|
Page 139
|
Page 140
|
Page 141
|
Page 142
|
Page 143
|
Page 144
|
Page 145
|
Page 146
|
Page 147
|
Page 148
|
Page 149
|
Page 150
|
Page 151
|
Page 152
|
Page 153
|
Page 154
|
Page 155
| Page 156 |
Page 157
|
Page 158
|
Page 159
|
Page 160
|
Page 161
|
Page 162
|
Page 163
|
Page 164
|
Page 165
|
Page 166
|
Page 167
|
Page 168
|
Page 169
|
Page 170
|
Page 171
|
Page 172
|
Page 173
|
Page 174
|
Page 175
|
Page 176
|
Page 177
|
Page 178
|
Page 179
|
Page 180
|
Page 181
|
Page 182
|
Page 183
|
Page 184
|
Page 185
|
Page 186
|
Page 187
|
Page 188
|
Page 189
|
Page 190
|
Page 191
|
Page 192