Conservation news
Founded in 1999, Mongabay is a leading provider of environmental science and conservation news.
Climate change may decimate Indonesia's food supplies, worsen fires
(04/30/2007) Climate change could worsen food shortages in Indonesia by delaying the onset of monsoon rains reports a new study published in Proceedings of the National Academy of Sciences (PNAS). The findings suggest that the country could face increasing risk of drought and forest fire if nothing is done to control rising greenhouse gas emissions.


Chrysler to launch a hybrid SUV

(04/30/2007) Chrysler will launch hybrid versions of the Dodge Durango and Chrysler Aspen SUVs according to a report from CNNMoney.com. It will be the automaker's first hybrid engine car.


U.S. and China fight plan to slow global warming

(04/30/2007) Claiming that costs of fighting global warming will be higher than consensus estimates, China and the United States are fighting plans to slow climate change, according to the Associated Press (AP). The countries also say the impacts of climate change will not be as severe as projected and want to raise the emissions cap of atmospheric carbon dioxide levels from 430 parts per million (ppm) proposed by the European Union to 445 ppm. Current CO2 levels stand around 381 ppm.


Animals on islands more abundant than mainland

(04/30/2007) A comprehensive survey of lizards on islands around the world has confirmed what island biologists and seafaring explorers have long observed: Animals on islands are much more abundant than their counterparts on the mainland.


Global warming killed Neanderthals in Spain

(04/30/2007) New research fingers climate change, not humans, as the culprit for the extinction of Neanderthals on the Iberian Peninsula. The research condradicts prevailing theory which holds modern humans responsible for their demise.


Climate change leaving amphibians behind in extinction race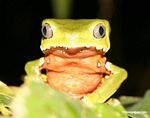 (04/30/2007) Despite surviving the age of dinosaurs and numerous bouts of severe climate change, amphibians are not keeping pace with the current rate of global change, reports a new study published in the journal Bioscience.


Dutch plan restricts biofuels that damage environment


(04/29/2007) The Netherlands has proposed a system to reduce the environmental impact of biofuels production. The country becomes the first in the world to establish such guidelines. Environmentalists have expressed increasing concern for the establishment of energy crops in biodiverse and carbon-rich ecosystems like the peatlands of Indonesia and the Amazon rainforest. They say that conversion of these forests for oil palm and soybeans is threatening endangered species and worsening global warming. Further, they warn, demand for such biomass energy products is driving up prices for food crops.


Dutch will demand rainforest-friendly palm oil


(04/27/2007) In a report scheduled to be released today, the Dutch government will outline criteria for growing biofuels in a more sustainable manner. The guidelines will be closely watched by the rest of Europe, which is currently struggling with the environmental pros and cons of large-scale energy crop production, especially in ecologically-sensitive areas like the Amazon and Indonesian rainforests.


Poor governments will need to pay $175 for $100 laptop

(04/27/2007) The governments of Uruguay, Argentina, Brazil, Pakistan, Thailand, Nigeria and Libya will be asked to pay about $175 for each OLPC laptop, a computer targeted for children in developing countries. The device was originally estimated to cost $100.


Ecuador: pay us not to develop Amazon oil reserves

(04/27/2007) Ecuador says it will wait a year to see whether the international community takes its offer to forsake development of a giant oil field in the Amazon rainforest in exchange for compensation, reports the Environmental News Service.


Volcanoes linked to massive global warming event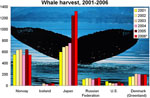 (04/26/2007) Scientists have linked a sharp spike in ocean temperatures 55 million years ago to massive volcanic eruptions that created the North Atlantic Ocean when Greenland and northwestern Europe separated.


China uses 'green construction' for Tibet railway

(04/26/2007) To the surprise of many observers, China went to great lengths to minimize the environmental impact of its new Qinghai-Tibet Railway, the highest railway in the world. Still, despite these efforts there will likely be detrimental environmental effects from its construction, writes a team of researchers in the latest issue of the journal Science.


Japan will kill 50 humpbacks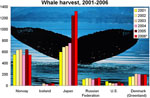 (04/26/2007) Humpback whale populations are rebounding but concerns are rising over Japan's plans to kill 50 humpback whales for "scientific" research, reports a paper published in the latest issue of Science.


Venus, Mars reveal climate change examples

(04/26/2007) Earth sits between two worlds that have been devastated by climate catastrophes. In the effort to combat global warming, our neighbours can provide valuable insights into the way climate catastrophes affect planets.


Indonesia's Aceh, Papua pledge to protect forests

(04/26/2007) Governors from three Indonesian provinces which are home to most of the country's rainforests pledged on Thursday to conserve them as part of efforts to mitigate the impact of climate change.


Stephen Colbert's sea turtle second in race to Galapagos

(04/25/2007) Nearing the end of Great Turtle Race, Stephen Colbert's sea turtle Stephanie Colburtle was in second place, 18 miles behind Billie, a turtle sponsored by Offield Center for Billfish Studies. Billie is just 31 miles from the finish line of the 500-mile race.


Chevron shareholders may be liable for billions in environmental damages

(04/25/2007) The lead lawyer in the landmark environmental lawsuit against Chevron in Ecuador is in California to warn that the oil major has failed to prepare for a possible multi-billion dollar damages bill within the coming months


To fight warming, Canada will ban incandescent light bulbs by 2012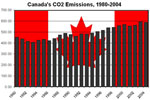 (04/25/2007) In an effort to fight greenhouse gas emissions, Canada plans to ban use of incandescent light bulbs by 2012, said Natural Resources Minister Gary Lunn. Canada follows Australia as the second country to announce a ban on the inefficient bulbs. California legislators have proposed a similar ban for 2012.


New railway will facilitate logging in Congo


(04/25/2007) A new 800-km railway backed by a South Korean consortium will boost logging in the Republic of Congo, reports the International Tropical Timber Organization (ITTO) in its April 1 Tropical Timber Market Report.


Illegal logging in Malaysia due to gangsters

(04/25/2007) The Malaysian government has blamed "gangsters" for illegal logging syndicates in the country. Malaysia's deforestation rate has leapt by 86 percent since the close of the 1990s, according to data from the U.N.


Indonesia urges rich countries to ban illegally logged wood products


(04/25/2007) Indonesia has urged rich countries not to buy products made from illegally logged timber, echoing a similar call from Malaysia last month, according to the International Tropical Timber Organization's (ITTO) April 1 Tropical Timber Market Report.


China to push for sustainable logging overseas


(04/25/2007) In a surprising move, China has developed guidelines for the establishment of sustainable forest plantations abroad by Chinese firms, according to the International Tropical Timber Organization's (ITTO) April 1 Tropical Timber Market Report. The move comes as China faces increasing criticism from environmental groups for pillaging the world's forests to feed its rapidly growing economy.


China to spend $2.1B to protect wetlands


(04/25/2007) China says it will spend more than $2.1 billion (16.5 billion yuan) to protect and restore its highly endangered wetlands over the next five years.


Brazil splits environmental agency to fast-track development projects


(04/25/2007) Brazil will divide its environmental protection agency IBAMA into two separate entities reports Reuters. The move is expected to speed development projects in the Amazon rainforest.


Scientists capture video of rare Borneo rhino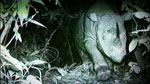 (04/24/2007) WWF has captured video footage of the rare Borneo rhino. There are only 25-50 of the rhino left in the wild on the island. Video from a camera trap shows the animal eating, walking to the camera and sniffing the equipment. It is first time the beast's behvaior in the wild has been captured on film.


Deforestation in Borneo worsened by European colonization

(04/24/2007) Colonialism may have worsened slash-and-burn deforestation in Borneo according to a new study published by a researcher at the University of Missouri-Columbia.


Higher temperatures slow tropical tree growth


(04/23/2007) Climate change may be reducing growth rates of tropical rainforest trees, a development that could have widespread impacts for biodiversity, forest productivity, and even climate change itself, according to new research published in Ecology Letters.


Researchers find Earth's first rainforest

(04/23/2007) A spectacular fossilised forest has transformed our understanding of the ecology of the Earth's first rainforests. It is 300 million years old


World's first rainforest found in Illinois

(04/23/2007) Earth's first rainforest has been found in an Illinois coalmine, according to research published in Geology.


Biodiesel may worsen global warming relative to petroleum diesel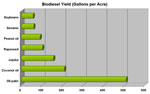 (04/23/2007) Biodiesel made from rapeseed could increase rather than reduce greenhouse emissions compared to conventional diesel fuels, reports a new study published in the journal Chemistry & Industry. Overall the researchers found that petroleum diesel and rapeseed biodiesel, presently the main biofuel used across Europe, have a similar environmental impact. The results suggest that efforts to mitigate climate change through the adoption of rapeseed biodiesel may be of little use beyond energy security.


Rarest leopardess brutally killed in Russia

(04/23/2007) WWF reports that a female Far Eastern leopard (Panthera pardus orientalis) was found brutally killed in Russia. The Far Eastern or Amur leopard is the world's rarest cat with a wild population numbering 25-34 individuals.


Mosquitoes are evolving in response to global warming

(04/23/2007) University of Oregon researchers studying mosquitoes have produced the first chromosomal map that shows regions of chromosomes that activate -- and are apparently evolving -- in animals in response to climate change


Deep sea fish growing slower due to global warming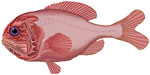 (04/23/2007) Changes in ocean temperature have altered the growth rates of commercially harvested fish over the past century, according to a new study published in this week's early online edition of the Proceedings of the National Academy of Sciences (PNAS).


AES Corp seeks to flood rainforest World Heritage site


(04/23/2007) American power company AES Corporation seeks to flood sections of Panama's La Amistad World Heritage site, alleges a coalition of more than 30 environmental groups that today filed a petition against the electric utility.


Global warming, not mass suicide, threatens lemmings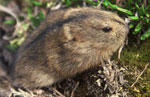 (04/20/2007) Lemmings, the rodents inaccurately believed to commit mass suicide by jumping off cliffs, are at real risk from climate change reports the Wildlife conservation Society (WCS). The Bronx Zoo-based group has just announced plans to study the impact of global warming on these creatures of the far North.


Rare mountain gorillas in Uganda on the increase


(04/20/2007) High endangered mountain gorillas in Uganda are increasing, reports a new census by the Uganda Wildlife Authority, the Wildlife conservation Society, the Max Planck Institute of Anthropology and other groups. The population of gorillas in Bwindi Impenetrable National Park has increased from 320 in 2002 to 340 today. A 1997 study found 300 gorillas, indicating that the park population has increased by 20 percent over the past decade. Aggressive conservation measures have been the key say researchers.


Luxury designers are clueless when it comes to green fashion

(04/19/2007) While cutting-edge designers use eco-friendly fabrics made from the likes of bamboo and hemp to craft comfortable and stylish clothes that have a reduced impact on the planet, 'green' fashion has been slow to take off at the luxury level, reports an article in today's Wall Street Journal.


Renewable chemicals for green plastics gain ground

(04/19/2007) A bio-plastics revival is furthering driving up commodity prices according to an article in today's Wall Street Journal. The article reports that high oil prices are leading manufacturers to substitute agricultural produce-based plastics for petroleum-based plastics.


Stephen Colbert's sea turtle currently third in race

(04/19/2007) On the fourth day of the Great Turtle Race, 3 of the leatherback turtles have completed Stage One, passing the 200-mile marker of the 500-mile race from Costa Rica to the Galapagos. The Great Turtle Race is a unique sea turtle conservation event that has engaged tens of thousands of adults and children around the world since it began on April 16.


Less than 35 Amur leopard remain in the wild

(04/19/2007) A new census shows the world's most endangered cat, the Amur or Far Eastern leopard (Panthera pardus orientalis), is on the brink of extinction with a wild population estimated at 25-34 individuals. "The recent census confirmed once again that the Amur leopard survives on very shaky ground," said Pavel Fomenko, biodiversity conservation program coordinator at the Far-Eastern branch of WWF in Russia.


Sudden sea level rise could put hundreds of millions at risk

(04/19/2007) A sudden surge in sea levels could put more than a billion people at risk reports new research presented by scientists from the U.S. Geological Survey (USGS).


New bird species discovered in the South Pacific

(04/19/2007) University of Florida scientists have discovered a new genus of frogmouth bird in the Solomon Islands. The findings are published in the April edition of Ibis: The International Journal of Avian Science.


How to stop haze and forest fires in Indonesia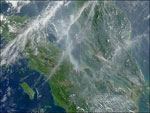 (04/19/2007) In recent years, annual forest fires in Indonesian have destroyed millions of hectares of forest and caused billions of dollars in economic damage. After each episode of fires the Indonesian government, facing criticism from neighboring governments, promises it will crack down. Nothing happens and the fires burn again the next year.


Device uses solar energy to convert CO2 into fuel

(04/18/2007) Chemists at the University of California, San Diego, (UCSD) have devised a device that uses solar energy to convert carbon dioxide into fuel. While the machine is only a prototype and not yet optimized, the researchers hope that their work will attract attention to their approach.


Frogs avoid damaging UV-B radiation, reducing extinction risk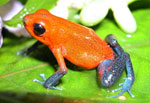 (04/18/2007) Poison arrow frogs appear to make special effort to avoid exposure to damaging ultraviolet-B radiation, according to research published in the journal Biotropica. The findings are significant in light of increasing levels of UV-B radiation due to ozone depletion.


Soybeans may worsen drought in the Amazon rainforest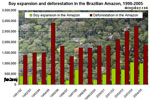 (04/18/2007) The rapid expansion of soybean cultivation in the Amazon may be having a larger impact on climate than previously believed, according to research published last week in Geophysical Research Letters. Using experimental plots in the Amazon, a team of scientists led by Marcos Costa from the Federal University of Vicosa in Brazil found that clearing for soybeans increases the reflectivity or albedo of land, reducing rainfall by as much as four times relative to clearing for pasture land.


Ethanol may be greener but have higher health cost

(04/18/2007) Widespread burning of ethanol as fuel may increase the number of respiratory-related deaths and hospitalizations relative to gasoline, according to a new study by Stanford University atmospheric scientist Mark Z. Jacobson. The report comes as mounting environmental concerns cloud the benefits of using ethanol as a green alternative to fossil fuels.


Loss of topsoil a global problem for agriculture

(04/17/2007) Throughout history civilizations expanded as they sought new soil to feed their populations, then ultimately fell as they wore out or lost the dirt they depended upon. When that happened, people moved on to fertile new ground and formed new civilizations.


Neon green gecko key to preventing Mauritian plant extinction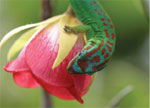 (04/17/2007) A vibrantly colored gecko plays a key role in a highly threatened ecological community in Mauritius reports new research published in American Naturalist. Studying plant-animal interactions in Mauritius, an Indian Ocean island famous for its extinct dodo bird, researchers found that a rare plant, Trochetia blackburniana, benefits from its proximity to Pandanus plants because they house high densities of geckos responsible for pollination. The findings, which unusually identify a lizard as a key pollinator, are significant because they provide "valuable management insights for ongoing conservation efforts to save the highly endangered flora of Mauritius.


China's demand for hardwood drives illegal logging says Greenpeace

(04/17/2007) Environmental group Greenpeace said on Tuesday China should take responsibility for illegal hardwood logging in Southeast Asia which supplied the raw materials for Chinese exports to the West.



Page 1
|
Page 2
|
Page 3
|
Page 4
|
Page 5
|
Page 6
|
Page 7
|
Page 8
|
Page 9
|
Page 10
|
Page 11
|
Page 12
|
Page 13
|
Page 14
|
Page 15
|
Page 16
|
Page 17
|
Page 18
|
Page 19
|
Page 20
|
Page 21
|
Page 22
|
Page 23
|
Page 24
|
Page 25
|
Page 26
|
Page 27
|
Page 28
|
Page 29
|
Page 30
|
Page 31
|
Page 32
|
Page 33
|
Page 34
|
Page 35
|
Page 36
|
Page 37
|
Page 38
|
Page 39
|
Page 40
|
Page 41
|
Page 42
|
Page 43
|
Page 44
|
Page 45
|
Page 46
|
Page 47
|
Page 48
|
Page 49
|
Page 50
|
Page 51
|
Page 52
|
Page 53
|
Page 54
|
Page 55
|
Page 56
|
Page 57
|
Page 58
|
Page 59
|
Page 60
|
Page 61
|
Page 62
|
Page 63
|
Page 64
|
Page 65
|
Page 66
|
Page 67
|
Page 68
|
Page 69
|
Page 70
|
Page 71
|
Page 72
|
Page 73
|
Page 74
|
Page 75
|
Page 76
|
Page 77
|
Page 78
|
Page 79
|
Page 80
|
Page 81
|
Page 82
|
Page 83
|
Page 84
|
Page 85
|
Page 86
|
Page 87
|
Page 88
|
Page 89
|
Page 90
|
Page 91
|
Page 92
|
Page 93
|
Page 94
|
Page 95
|
Page 96
|
Page 97
|
Page 98
|
Page 99
|
Page 100
|
Page 101
|
Page 102
|
Page 103
|
Page 104
|
Page 105
|
Page 106
|
Page 107
|
Page 108
|
Page 109
|
Page 110
|
Page 111
|
Page 112
|
Page 113
|
Page 114
|
Page 115
|
Page 116
|
Page 117
|
Page 118
|
Page 119
|
Page 120
|
Page 121
|
Page 122
|
Page 123
|
Page 124
|
Page 125
|
Page 126
|
Page 127
|
Page 128
|
Page 129
|
Page 130
|
Page 131
|
Page 132
|
Page 133
|
Page 134
|
Page 135
|
Page 136
|
Page 137
|
Page 138
|
Page 139
|
Page 140
|
Page 141
|
Page 142
|
Page 143
|
Page 144
|
Page 145
|
Page 146
|
Page 147
|
Page 148
|
Page 149
|
Page 150
|
Page 151
|
Page 152
|
Page 153
|
Page 154
|
Page 155
| Page 156 |
Page 157
|
Page 158
|
Page 159
|
Page 160
|
Page 161
|
Page 162
|
Page 163
|
Page 164
|
Page 165
|
Page 166
|
Page 167
|
Page 168
|
Page 169
|
Page 170
|
Page 171
|
Page 172
|
Page 173
|
Page 174
|
Page 175
|
Page 176
|
Page 177
|
Page 178
|
Page 179
|
Page 180
|
Page 181
|
Page 182
|
Page 183
|
Page 184
|
Page 185
|
Page 186
|
Page 187
|
Page 188
|
Page 189
|
Page 190
|
Page 191