Conservation news
Founded in 1999, Mongabay is a leading provider of environmental science and conservation news.
Peru fails to investigate murder of Amazon environmental leader

(04/22/2008) Peruvian authorities failed to respond to requests for protection from Julio Garcia Agapito, the environmental leader who was gunned down in southeastern Peru in late February, according to a new petition which calls for an investigation into his murder. Julio Garcia's killing at the hands of an illegal logger set off international outcry and highlighted rising tensions over the paving of a highway in the Amazon rainforest.


Cache of rare and undiscovered species under threat in Panama

(04/21/2008) Rare and previously undiscovered species are under threat by loggers, ranchers, and poachers in an isolated patch of cloud forest in Panama, a prominent group of scientists has warned. The group, the Association for Tropical Biology and conservation (ATBC), has called on the Panamanian government to immediately provide protected-area status to the region.


Sunshine worsens Arctic sea ice melt

(04/21/2008) Arctic sea ice is increasingly vulnerable to sunny days, concludes new research published in the journal Geophysical Research Letters.


Unilever admits it can't trace origin of palm oil used in its products

(04/21/2008) Unilever has admitted to Greenpeace that it can't trace the origin of palm oil supplied by firms operating in Indonesia. The relevation suggests that efforts to improve the sustainability of Indonesian palm oil have stalled as large tracts of rainforest continue to fall for the establishment of new oil palm plantations on the islands of Borneo, New Guinea, and Sumatra.


Borneo's pygmy elephants are an alien species

(04/18/2008) A new study suggests that the Borneo pygmy elephant -- one of Borneo's best known and charismatic animals -- is actually an invasive species introduced from a neighboring island by a former sultan. The finding offers hope that in Borneo, the elephant can avoid the fate that befell it in its native Java: extinction.


World's rarest gorilla gets its own forest reserve

(04/18/2008) The government of Cameroon has established the first sanctuary exclusively for the world's rarest type of ape: the Cross River gorilla, according to the Wildlife conservation Society (WCS), which helped support the project.


Malaysian palm oil industry puts sustainability in the spotlight

(04/17/2008) Seeking to differentiate its palm oil from that produced less responsibly in other countries, the Malaysian Palm Oil Council (MPOC) sponsored a three-day meeting this week in Kota Kinabalu, on the island of Borneo.


Photos by late Borneo rainforest hero, indigenous rights activist go online

(04/17/2008) On April 19th over 10,000 of Bruno Manser's photographs will be made available to the public on-line. The pictures are rare documentation of the nomadic Penan peoples from the Malaysian state of Sarawak in Borneo. Swiss environmentalist Bruno Manser proved an unflinching and passionate advocate for the Penans in the 1990s as their territory was increasingly deforested by industrial logging companies.


Environment is the number one issue for Australians

(04/17/2008) A poll released yesterday in Australia shows that the nation's number one concern is the environment. The poll found that 19 percent of Australians named the environment as their top issue. The economy followed shortly after with 18 percent, water management drew 8 percent, interest rates and housing both received 7 percent.


The FSC is the 'Enron of forestry' says rainforest activist



(04/17/2008) On April 7th, Mongabay printed an interview with FSC International Communications Manager, Nina Haase, in which she defended the FSC against criticism leveled at it by various environmental organizations, such as The World Rainforest Movement and Ecological Internet. The interview drew strong reactions on both sides, and Simon Counsell, director of the Rainforest Foundation UK, requested a chance to respond to the FSC's interview in-depth. In his response, he states that the FSC has created a "'race to the bottom' of certification standards", alleging that the "FSC really has become the 'Enron of forestry'".


Mobile game to help save embattled gorillas in the Congo

(04/16/2008) For mobile users a new mobile game hopes to raise awareness of the plight of the mountain gorilla and funds for their conservation. Silverback takes gamers through eight levels, following the life-span of a gorilla from childhood to adult. The game was originally developed in 2003 by Fauna & Flora International. Ken Banks, creator of www.kiwanja.net, helped develop the game. In 2006 the game was taken off-line where as Banks says it "sat on a virtual shelf, gathering virtual dust". He has now brought the game back in the hope that it will renew interest, and awareness, in the plight of the mountain gorilla.


New expedition seeks evidence for survival of the 'extinct' Baiji

(04/16/2008) The EDGE program, apart of the London Zoological Society, has sent an expedition to the Yangtze River to survey local fishermen for any evidence that the Baiji may still survive.


Palm oil boycott an unrealistic approach to conserving biodiversity

(04/15/2008) Boycotting palm oil produced in Southeast Asia in an "unrealistic" and "ineffective" approach to conserving the region's fast-disappearing rainforests, said a Princeton University researcher speaking at a conference on the sustainability of palm oil. Instead, NGOs should focus on engaging and working with the palm oil industry to reduce its impact on the environment. Addressing the first International Palm Oil Sustainability Conference in Kota Kinabalu, Malaysia, Princeton biologist Dr. David S. Wilcove said that the palm oil industry is too important to the economies of Indonesia and Malaysia to justify blanket import bans on the edible oil used in food, cosmetics, industrial products, and biodiesel. The palm oil industry contributes to health, education, and infrastructure in rural areas.


Malaysia rejects coal project in Borneo rainforest

(04/14/2008) Malaysia has rejected a $408 million coal-fired power plant near a protected rainforest area in Sabah, on the island of Borneo.


Indigenous peoples of Congo map their forests with GPS in an effort to save them

(04/13/2008) This week over five hundred villagers in the Democratic Republic of Congo's rainforest will employ GPS technology to map their forests in an effort to preserve their territory from logging companies.


Amazon farming technique may fight global warming

(04/11/2008) Fifteen hundred years ago, tribes people from the central Amazon basin mixed their soil with charcoal derived from animal bone and tree bark. Today, at the site of this charcoal deposit, scientists have found some of the richest, most fertile soil in the world. Now this ancient, remarkably simple farming technique seems far ahead of the curve, holding promise as a carbon-negative strategy to rein in world hunger as well as greenhouse gases.


Lungless frog discovered in Borneo

(04/11/2008) A lungless frog has been discovered on the island of Borneo. Scientists say the species may shed light on the process of evolution in some organisms.


New plastics dervied from CO2 emissions could fight global warming

(04/10/2008) Efforts to slow global warming by "scrubbing" carbon dioxide smokestack emissions could generate a material for the production of DVDs, beverage bottles and other products made from polycarbonate plastics, say chemists speaking at the 235th annual meeting of the American Chemical Society.


Saving the world's most recently discovered cat species in Borneo

(04/10/2008) Last year two teams of scientists announced the discovery of a new species of clouded leopard in Borneo. The news came as conservationists launched a major initiative to conserve a large area of forest on an island where logging and oil palm plantations have consumed vast expanses of highly biodiverse tropical rainforest over the past thirty years. Now a pair of researchers are racing against the clock to better understand the behavior of these rare cats to see how well they adapt to these changes in and around Danum Valley in Malaysia's Sabah state.


Rainforest peoples form alliance to demand payments for forest carbon credits

(04/07/2008) Rainforest peoples from 11 nations have formed a coalition to demand a greater say in future climate negotiations.


The FSC responds to its critics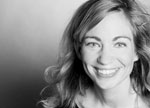 (04/07/2008) Last month, Mongabay.com reported on recent and various criticisms of the FSC (the Forest Stewardship Council). The FSC is an international organization that certifies forest products which, according to their standards, have been harvested in an environmentally-sustainable and socially-responsible manner. Response to the article was significant. It was picked up by the Ecological Internet's email campaign and was mentioned on numerous environmental web sites and blogs. At the time of the publication, the FSC had not responded to requests for comments. But in the following interview, FSC International Communications Manager Nina Haase answers each criticism separately and addresses several other issues, such as the FSC and climate change, the organization's monitoring capabilities, and its adaptation to new environmental concerns. Ultimately she responds to the big question raised by critics: is the FSC stamp still credible?


Poll: Chinese more concerned about the environment than Americans

(04/07/2008) A poll released today found that 10.2 percent of the Chinese population lists environmental concerns as the nation's number one issue. It is the fourth highest concern among the Chinese after health care, employment, and the income-gap. According to the poll, the Chinese view the environment as higher than corruption, social security, housing prices, and the cost of education.


Wal-Mart pushes for greener manufacturing in China

(04/07/2008) Wal-Mart, the world's largest retailer, will hold a meeting of around 1,000 of its Chinese suppliers in an effort to reduce its environmental impact, said Lee Scott, Wal-Mart's CEO, in an interview with the Financial Times.


Bats protect crops from insects

(04/04/2008) Bats eat as many insects at night as birds do during the day, according to research published in the journal Science.


Ocean dead zones have nearly quadrupled since 1994

(04/03/2008) Coastal areas worldwide are suffering from over-enrichment of their waters by nitrogen and phosphorus, finds a new study from the World Resources Institute (WRI). This over-enrichment, known as eutrophication, causes numerous environmental problems, eventually devastating coastal environments. In overly nutrient-rich waters phytoplankton, micro- and macroalgae grow to excessive portions; these 'algal blooms' diminish subaquatic vegetation, damage coral reefs, and deplete populations of fish, shellfish, marine mammals, and sea birds. In the worst case scenarios the massive algal blooms form hypoxic or dead zones due to loss of oxygen in the water, essentially condemning the ecosystem.


Land invasions undermine Amazon forest law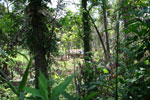 (04/03/2008) Land invasions are undermining a Brazilian law that requires ranchers to keep 80 percent of their land forested, according to reports from the Amazon state of Mato Grosso. A run up in land prices, driven by surging soy and cattle production in the region, combined with a lackadaisical response from law enforcement authorities are blamed for the incursions.


Amazon soy ban seems to be effective in reducing explicit deforestation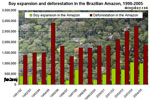 (04/03/2008) An industry-led ban on soy production in the Amazon appears to be proving effective at reducing new clearing for explicit soy production, according to a survey published Monday by Greenpeace and the Brazilian Vegetable Oils Industry Association. The moratorium, which was signed by some of the largest soy crushers in the Amazon in response to a campaign by environmental group Greenpeace, went into effect in October 2006. While soy is believed to be having an indirect impact on deforestation by driving up land prices and competing with the dominant form of land use in the Amazon — cattle ranching — the news is a hopeful sign for conservationists.


Conservation success story: birds stage dramatic recovery in Cambodia

(04/03/2008) According to a report released today by the Wildlife conservation Society (WCS), several species of rare waterbirds from Cambodia's famed Tonle Sap region have staged remarkable comebacks, thanks to a project involving a single team of park rangers to provide 24-hour protection to breeding colonies. The project pioneered a novel approach: employing former hunters and egg collectors to protect and monitor the colonies, thereby guaranteeing the active involvement of local communities in the initiative.


Bats eat as many insects as birds

(04/03/2008) Bats eat as many insects at night as birds do during the day, according to research published in the journal Science.


Investing to save rainforests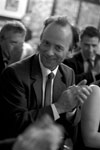 (04/02/2008) Last week London-based Canopy Capital, a private equity firm, announced a historic deal to preserve the rainforest of Iwokrama, a 371,000-hectare reserve in the South American country of Guyana. In exchange for funding a "significant" part of Iwokrama's $1.2 million research and conservation program on an ongoing basis, Canopy Capital secured the right to develop value for environmental services provided by the reserve. Essentially the financial firm has bet that the services generated by a living rainforest — including rainfall generation, climate regulation, biodiversity maintenance and carbon storage — will eventually be valuable in international markets. Hylton Murray-Philipson, director of Canopy Capital, says the agreement — which returns 80 percent of the proceeds to the people of Guyana — could set the stage for an era where forest conservation is driven by the pursuit of profit rather than overt altruistic concerns.


Microbes could be the key to coral death

(04/02/2008) Coral reefs could be dying out because of changes to the microbes that live in them just as much as from the direct rise in temperature caused by global warming, according to scientists speaking today at the Society for General Microbiology's 162nd meeting being held this week at the Edinburgh International Conference Centre.


Monarch butterfly migration threatened by illegal logging in Mexico

(04/02/2008) Destruction of forests in central Mexico, is putting the Monarch butterfly's annual migration at risk, says a researcher from the University of Kansas.


75% of world population to face water shortages by 2050

(04/02/2008) By 2025 more than half of countries will face freshwater stress or shortages and by 2050 as much as 75 percent of the world's population could face freshwater scarcity, but policy measures and new technologies could help reduce the shortfall, report researchers writing in the journal Nature.


First wolves killed in Wyoming after species loses ESA protection

(04/02/2008) In one of a series of controversial decisions regarding the Endangered Species Act recently, the federal government has dropped the Rocky Mountain grey wolf from the program. The announcement of the de-listing was made in mid-February, but did not go into effect until Friday when the reins of control were handed over from the federal government to the individual states. Over the weekend wolf-hunting began in Wyoming.


Mutant algae may fuel cars

(04/02/2008) Chemically-modified algae may become key to the production of hydrogen gas which seen by researchers as a next-generation fuel source.


Global warming solutions are harming indigenous people, says U.N.

(04/02/2008) Large-scale solutions intended to help mitigate global warming are harming the very indigenous people who are likely to bear the brunt of climate change, warned the United Nations University (UNU) at a conference in Darwin, Australia.


Invasive species cost China $14B per year

(04/01/2008) Rapid economic growth and giant infrastructure projects have allowed invasive species to spread throughout China and inflict more than $14.5 billion of damage to the nation's economy annually, according to a study published in Bioscience. The research warns that the Beijing Olympics may worsen the toll.


Corn planting to drop 8% in 2008

(03/31/2008) The UDSA's National Agricultural Statistics Service (NASS) expects American farmers to plant 86 million acres of corn in 2008, down 8 percent from last year. The news comes amid record high prices for competitive crops including soybeans and wheat.


Gore to spend $300 million on global warming ads

(03/31/2008) This week Al Gore will launch a three-year, $300 million campaign to mobilize support for reining in greenhouse gas emissions, reports The Washington Post.


Humans, and global warming, responsible for extinction of mammoths

(03/31/2008) The combination of human hunting pressure and climate change was responsible for the extinction in woolly mammoths, claims new research published in the open-access journal PLoS Biology. Scientists have long debated whether climate change or human hunting were the more important driver in the demise of North America's megafauna towards the end of the last Ice Age. Now new modeling by David Nogues-Bravo, a biologist at the National Museum of Natural Sciences in Madrid, Spain, and colleagues supports the theory that synergistic effects of warming climate and new human predators drove mammoths to extinction.


Regrowing the rainforest

(03/30/2008) Half a century after most of Costa Rica's rainforests were cut down, researchers from the Boyce Thompson Institute took on a project that many thought was impossible - restoring a tropical rainforest ecosystem.


Asia Pulp & Paper destroying rare Sumatra forest

(03/27/2008) Companies linked to timber giant Asia Pulp & Paper (APP) are illegally building a road that runs through highly endangered peatland forest on the island of Sumatra, according to an investigative report published by Eyes on the Forest, a coalition of NGOs in Indonesia. The road would allow APP and its affiliates to log forests for timber and drain peat soil for the establishment of oil palm plantations. The action would release large amounts of carbon dioxide into the atmosphere from one of the world's largest contiguous tropical peat swamp forests.


Squid beaks may revolutionize engineering

(03/27/2008) When scientists dissect the stomachs of sperm whales, they find the super-hard beaks of squids, the only part of them that is indigestible. Scientists can tell the diet of a whale by the variety of beaks left behind, sometimes numbering in the thousands. But how does a squid, whose body is soft and supple, have a beak that is considered one of the hardest organic materials in natures? Scientists have long pondered this question.


Private equity firm buys rights to ecosystem services of Guyana rainforest

(03/27/2008) A private equity firm has purchased the rights to environmental services generated by 371,000 hectare rainforest reserve in Guyana. Terms of the deal were not disclosed, but the agreement is precedent-setting in that a financial firm is betting that the services generated by a living rainforest — including rainfall generation, climate regulation, biodiversity maintenance and water storage — will eventually see compensation in international markets.


Scientists mark 50th Anniversary of the Keeling Curve

(03/27/2008) The Keeling Curve, the longest continuous record of atmospheric carbon dioxide levels based on measurements taken atop Hawaii's Mauna Loa, is now 50 years old. The record provided the first compelling evidence that atmospheric CO2 levels have been rising since the mid-20th century.


Fire monitoring by satellite becomes key conservation tool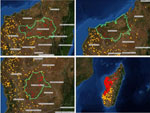 (03/26/2008) Remote sensing is increasingly used as a tool for conservation management. Beyond traditional satellite imagery popularized by Google Earth, new sensing applications are allowing researchers located anywhere in the world to track fires, illegal logging and mining, and deforestation in some of Earth's most isolated regions using a computer or handheld device. The Fire Alert System is one example of an application that is harnessing the power of satellites to deliver key data to conservation managers. Developed by Madagascar's ministry of Environment, the International Resources Group, conservation International using data from the University of Maryland and NASA, the Fire Alert System enables near real-time monitoring of fires anywhere on the island of Madagascar, a hotspot of biological diversity. The system, which sends subscribers regular email alerts on newly-detected burning, will eventually be expanded to include all the world's protected areas, allowing managers to detect not only fires but potentially related activities like road building, logging, and even hunting.


FSC has 'failed the world's forests' say critics


(03/26/2008) The Forest Stewardship Council (FSC) has come under increasingly harsh criticisms from a variety of environmental organizations. The FSC is an international not-for-profit organization that certifies wood products: its stamp of approval is meant to create confidence that the wood was harvested in an environmentally-sustainable and socially-responsible manner. For years the FSC stamp has been imperative for concerned consumers in purchasing wood products. Yet amid growing troubles for the FSC, recent attacks from environmental organizations like World Rainforest Movement and Ecological Internet are putting the organization's credibility into question.


Africa's lions are disappearing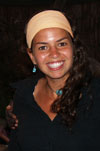 (03/25/2008) The lion is Africa's best known carnivore. Once widely abundant across the continent, recent surveys show that lion populations have plunged from over 100,000 individuals to around 23,000 over the past century. The reason? Lions are poisoned, shot, and speared by locals who see them as a threat to livestock. While lion populations in protected areas remain relatively healthy, conservationists say that without urgent measures, lions may disappear completely from unprotected areas. The Kilimanjaro Lion conservation Project is working to avoid this fate by developing practical measures to encourage coexistence between people, livestock and predators. Key to the effort is reducing livestock losses to lions. Leela Hazzah, a field researcher with the project, says the "Lion Guardians" program at Mbirikani Ranch in Kenya has proved remarkably successful: not a single lion has been killed since its inception in November 2006. The program employs Maasai warriors to monitor lions and help local communities prevent attacks on livestock.


No global warming link to dying frogs?


(03/25/2008) Scientists have fired another salvo in the heated debate over the role of climate change in the global decline of amphibians. Writing in the March 25 issue of PLoS Biology, a team of researchers led by Karen Lips of Southern Illinois University-Carbondale report finding "no evidence to support the hypothesis that climate change has been driving outbreaks of amphibian chytridiomycosis" -- a disease blamed for large-scale die-offs of amphibians. Other researchers have argued that climate shifts are worsening the outbreak of the fungal disease.


Photos: Warming triggers massive Antarctic ice shelf collapse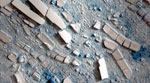 (03/25/2008) Satellites have captured the collapse of a massive ice shelf in Antarctica. At 160 square miles the area of collapsed ice was seven times the size of Manhattan. Scientists say the collapse is the beginning of a "runaway" disintegration of the 13,680 square kilometer (5,282 square mile) Wilkins Ice Shelf on the southwest Antarctic Peninsula. The region has experienced the largest temperature increase on the planet, rising by 0.5 degree Celsius (0.9 degree Fahrenheit) per decade over the past 50 years.



Page 1
|
Page 2
|
Page 3
|
Page 4
|
Page 5
|
Page 6
|
Page 7
|
Page 8
|
Page 9
|
Page 10
|
Page 11
|
Page 12
|
Page 13
|
Page 14
|
Page 15
|
Page 16
|
Page 17
|
Page 18
|
Page 19
|
Page 20
|
Page 21
|
Page 22
|
Page 23
|
Page 24
|
Page 25
|
Page 26
|
Page 27
|
Page 28
|
Page 29
|
Page 30
|
Page 31
|
Page 32
|
Page 33
|
Page 34
|
Page 35
|
Page 36
|
Page 37
|
Page 38
|
Page 39
|
Page 40
|
Page 41
|
Page 42
|
Page 43
|
Page 44
|
Page 45
|
Page 46
|
Page 47
|
Page 48
|
Page 49
|
Page 50
|
Page 51
|
Page 52
|
Page 53
|
Page 54
|
Page 55
|
Page 56
|
Page 57
|
Page 58
|
Page 59
|
Page 60
|
Page 61
|
Page 62
|
Page 63
|
Page 64
|
Page 65
|
Page 66
|
Page 67
|
Page 68
|
Page 69
|
Page 70
|
Page 71
|
Page 72
|
Page 73
|
Page 74
|
Page 75
|
Page 76
|
Page 77
|
Page 78
|
Page 79
|
Page 80
|
Page 81
|
Page 82
|
Page 83
|
Page 84
|
Page 85
|
Page 86
|
Page 87
|
Page 88
|
Page 89
|
Page 90
|
Page 91
|
Page 92
|
Page 93
|
Page 94
|
Page 95
|
Page 96
|
Page 97
|
Page 98
|
Page 99
|
Page 100
|
Page 101
|
Page 102
|
Page 103
|
Page 104
|
Page 105
|
Page 106
|
Page 107
|
Page 108
|
Page 109
|
Page 110
|
Page 111
|
Page 112
|
Page 113
|
Page 114
|
Page 115
|
Page 116
|
Page 117
|
Page 118
|
Page 119
|
Page 120
|
Page 121
|
Page 122
|
Page 123
|
Page 124
|
Page 125
|
Page 126
|
Page 127
|
Page 128
|
Page 129
|
Page 130
|
Page 131
|
Page 132
|
Page 133
|
Page 134
|
Page 135
|
Page 136
|
Page 137
|
Page 138
|
Page 139
|
Page 140
|
Page 141
|
Page 142
|
Page 143
|
Page 144
|
Page 145
|
Page 146
|
Page 147
|
Page 148
|
Page 149
|
Page 150
|
Page 151
|
Page 152
|
Page 153
|
Page 154
|
Page 155
| Page 156 |
Page 157
|
Page 158
|
Page 159
|
Page 160
|
Page 161
|
Page 162
|
Page 163
|
Page 164
|
Page 165
|
Page 166
|
Page 167
|
Page 168
|
Page 169
|
Page 170
|
Page 171
|
Page 172
|
Page 173
|
Page 174
|
Page 175
|
Page 176
|
Page 177
|
Page 178
|
Page 179
|
Page 180
|
Page 181
|
Page 182
|
Page 183
|
Page 184
|
Page 185
|
Page 186
|
Page 187
|
Page 188
|
Page 189
|
Page 190
|
Page 191
|
Page 192
|
Page 193
|
Page 194
|
Page 195
|
Page 196
|
Page 197
|
Page 198
|
Page 199
|
Page 200
|
Page 201
|
Page 202
|
Page 203
|
Page 204
|
Page 205
|
Page 206
|
Page 207
|
Page 208
|
Page 209
|
Page 210
|
Page 211
|
Page 212
|
Page 213