Conservation news
Founded in 1999, Mongabay is a leading provider of environmental science and conservation news.
Logging, wildlife trade drive sun bears toward extinction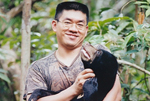 (09/25/2008) Industrial logging, large-scale forest conversion for oil palm plantations, and the illegal wildlife trade have left sun bears the rarest species of bear on the planet. Recognizing their dire status, Siew Te Wong, a Ph.D. candidate at the University of Montana, is working in Malaysia to save the species from extinction. Known as "Sun Bear Man" in some circles, Siew Te Wong is setting up the Bornean Sun Bear Conservation Centre (BSBCC) in Sabah, a Malaysian state on the island of Borneo. The project aims to save sun bears, which have largely overlooked by conservationists, through research, education, rehabilitation, and habitat conservation.


Bushmeat trade "most significant" threat to Africa's wildlife says Richard Leakey

(09/24/2008) Maverick conservationist, Richard Leakey, writes that "commercial bushmeat hunting has become the most significant immediate threat to the future of wildlife in Africa and around the world" in an article on Wildlife Direct. Founded by Leakey, Wildlife Direct is a nonprofit allowing researchers and wildlife organizations in Africa and Asia to connect directly with supporters through blogs.


12 fish species go extinct in lake near Istanbul

(09/24/2008) Turkey has lost twelve species of fish to pollution in Lake Sapanca. Lake Sapanca used to be one of Turkey's most bio-diverse lakes. A decade ago the lake's water was pristine enough to be pumped directly to Istanbul for citizen use, but due to rising pollution it no longer serves as a source for the city water.


U.S. Congress passes legislation to boost solar, wind, and geothermal energy

(09/24/2008) Tuesday the U.S. Senate passed a bill that will extend tax credits on solar power installations through 2016. The House approved the measure Wednesday.


Cutting deforestation can fight climate change, reduce poverty and conflict

(09/24/2008) Forest conservation can play a critical role in efforts to reduce greenhouse gas emissions and alleviate poverty, said a prominent group of politicians, development experts, and environmental NGOs meeting in New York City to discuss U.S. climate policy. Organized by Avoided Deforestation Partners, an international policy group, the meeting sought to establish a strategy to highlight the global impact of deforestation and push for the inclusion of tropical forests in domestic climate policy. Attendees included leaders of WWF, the Nature Conservancy, Conservation International, World Vision, Oxfam, Mercy Corps, Care International, and the Union of Concerned Scientists; former Vice President Al Gore; Wangari Maathai, a Nobel Prize-winning activist from Kenya; Bharrat Jagdeo, president of the South American country of Guyana; and executives from a number of carbon-trading and financial firms. The event was hosted by veteran journalist Dan Rather.


'Safe' CO2 level may destroy the fishing industry, wreck reefs

(09/23/2008) An atmospheric carbon dioxide concentration of 450 parts-per-million (ppm) — a target level deemed safe by the United Nations Framework Convention on Climate Change (UNFCCC) — would be devastating to marine ecosystems warn scientists writing in the journal Geophysical Research Letters.


Kenyan community displaced by nature reserve seeks justice

(09/22/2008) Lake Bogoria is a fascinating nature reserve in Kenya's Rift Valley. Set in a strange arid landscape, the lake attracts tens of thousands of flamingos. The multitudes of bright pink birds contrast with the grayish-blue landscape. The lake itself is shallow and saline; boiling hot springs and geysers can be found along its western shore. Fish eagles and marabou storks haunt the waters, seeking out flamingo for dinner. Antelope, even the greater kudu, can sometimes be seen, while hyraxes make their homes in the surrounding bare rock. However, the strange beauty of this reserve comes with a grim reality not shown to tourists.


100 new species of sharks and rays discovered in Australia

(09/19/2008) Scientists have described 100 new species of sharks and rays in the seas around Australia.


Unknown but critically endangered iguana species discovered in Fiji

(09/19/2008) Researchers have discovered a third species of iguana in the Fiji. It is believed to be critically endangered, with a population of a "few hundred".


U.S. ignores laws on e-waste disposal

(09/19/2008) U.S. laws for exporting electronic waste (e-waste) are widely ignored, according to a General Accountability Office (GAO) report, which faults the Environmental Protection Agency.


Monoculture tree plantations are "green deserts" not forests, say activists

(09/19/2008) A number of environmental and social organizations have declared September 21st: International Day against Monoculture Tree Plantations to highlight the social upheaval and environmental degradation ૼ including impacts on global biodiversity and climate change — wrought by industrial plantations.


Photos of the new California Academy of Sciences in San Francisco

(09/19/2008) The new California Academy of Sciences in San Francisco's Golden Park will open its doors to the general public for the first time on the weekend of September 27-28.


A solution to worldwide fishery collapse?

(09/18/2008) In November 2006 a study on global fisheries received a lot of attention: employing 53 years worth of fishery data, Boris Worm predicted that by 2048 the ocean would be empty of fish. Essentially there would be nothing left to catch. Already, Worm reported, fishing stocks had collapsed in 29 percent of the world's fisheries. Although scientists called for rapid and overhauling changes to fisheries, the fishing industry carried on business-as-usual. Now, two years later, a study in Science proposes to have found the solution to the global fishery-collapse.


Scientists discover 120 million year-old ant in the Amazon rainforest

(09/17/2008) Scientists have discovered a previously unknown species of ant in the Amazon that may shed light on the evolution of ants. The species is believed to be the oldest-known ant at around 120 million years old. The discovery is presented this week in the journal Proceedings of the National Academy of Sciences.


Norway offers $1 billion towards saving the Amazon rainforest

(09/17/2008) Norway will donate up to a billion dollars to a Brazilian government fund that aims to protect the Amazon rainforest.


Palawan's wildlife faces extinction risk due to mining, pet trade

(09/17/2008) Scientists warn that species on the Philippine island of Palawan are rapidly headed toward extinction due to habitat loss and the illegal wildlife trade. Last week ornithologist Aldrin Mallari presented a paper showing that all of Palawan's endangered species inhabited lowland forest, according to an article in the Philippine Daily Inquirer. Lowland forest is broadly open to human development in Palawan, whereas areas above a thousand meters are protected.


Pollination worth $216 billion/yr for food production

(09/16/2008) Pollination services provided by insects are worth $216 billion (€153 billion) a year reports a new study published in Ecological Economics. The figure represents about 9.5 percent of the total value of world agricultural food production.


Arctic sea ice falls to second lowest on record

(09/16/2008) Arctic sea ice retreated to the second lowest level on record but remains about 9 percent above the low set last September, reports the NASA and the National Snow and Ice Data Center in Boulder, Colorado.


Group takes 'venture capital' approach to conservation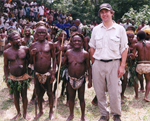 (09/16/2008) An innovative group is using a venture capital model to save some of the world's most endangered species, while at the same time working to ensure that local communities benefit from conservation efforts. The Wildlife Conservation Network (WCN), an organization based in Los Altos, California, works to protect threatened species by focusing on what it terms 'conservation entrepreneurs' -- people who are passionate about saving wildlife and have creative ideas for dong so.


11 species of monkeys discovered in West African biodiversity hotspot

(09/15/2008) Urgent conservation measures are needed to protect some of the world's most endangered primates from the hunting, logging, and oil palm development in a region that has only recently emerged from a period of civil strife, report researchers writing in the open-access journal Tropical Conservation Science.


Threatened forest in Kenya home to a diversity of bird life

(09/15/2008) The Tana River forest in coastal Kenya is home to a diverse array of bird species but is increasingly under threat from logging, agricultural expansion, and unsustainable harvesting of some bird species, reports a new study published in the open-access journal Tropical Conservation Science.


New rainforest sanctuary in Cameroon already at risk from plantations, hunting

(09/15/2008) The forests of southern Cameroon bordering Gabon are biodiversity-rich and harbor important populations of gorillas, chimpanzees, and elephants. In 1998 the government of Cameroon established the Mengamé Gorilla Sanctuary and in 2002, working in close partnership with the government of Cameroon, the Jane Goodall Institute launched a project to protect habitat and biodiversity in the reserve while creating a connection between conservation and socio-economic improvement in communities bordering the sanctuary. The sanctuary now plays an important role in emerging trans-boundary protected area initiatives.


Teak wood may be improved by greater genetic diversity

(09/15/2008) Molecular genetics is an important tool not only in basic studies of phylogeny, genetic variation, and relatedness among others, but also for managing tropical forest resources that have important commercial value.


Mangrove destruction for fish trade may undermine fishermen in West Africa

(09/15/2008) The harvesting of mangrove forests in West Africa for the smoked fish trade threatens to undermine the primary source of income for the very fishermen who supply fish to the market, reports a study published Monday in the open-access journal Tropical Conservation Science.


Loss of wildlife is threatening biodiverse forests in northeastern India

(09/15/2008) Logging, agricultural expansion, and hunting of large birds and mammals in the tropical forests of northeastern India may be reducing the capacity of the biologically-rich ecosystem to regenerate itself, report researchers writing in the open-access journal Tropical Conservation Science.


Regrowing the Amazon rainforest will require help from bats and birds

(09/15/2008) As large tracts of Amazon rainforest are degraded by industrial logging and cleared for cattle pasture and agriculture, other deforested areas are abandoned and being reclaimed by forest. Understanding this recolonization of degraded forest lands by pioneer species will critical to efforts to rehabilitate restore forests around the world.


Primate conservation may enhance food availability to humans

(09/15/2008) Primate conservation may have the unintended benefit of enhancing food availability to humans reports a study led by African scientists.


Migratory waterbird populations in decline in Europe

(09/15/2008) 41 percent of 522 migratory waterbird populations on the routes across Africa and Eurasia show decreasing trends, reports a new study released at the African-Eurasian Migratory Waterbird Agreement meeting in Antananarivo, Madagascar.


Rwanda and Burundi agree to protect rare forest area

(09/15/2008) Rwanda and Burundi have agreed to protect a large tract of tropical mountain forest that is home to chimpanzees, rare owl-faced monkeys, and other wildlife.


Earth already committed to 2.4-degree C rise from climate change

(09/15/2008) As of 2005 the Earth was already committed to rise of global mean temperatures by 2.4°C (4.3°F), concludes a new study published in the journal Proceedings of the National Academy of Sciences (PNAS). The conclusion is significant because the Intergovernmental Panel on Climate Change (IPCC) has warned that a rise in global temperature by 1 to 3°C will lead to catastrophic consequences, including "widespread loss of biodiversity, widespread deglaciation of the Greenland Ice Sheet, and a major reduction of area and volume of Hindu-Kush-Himalaya-Tibetan glaciers, which provide the head-waters for most major river systems of Asia." These glaciers, predicted to shrink considerably in the next few decades, provide food and water to over two billion people.


Commercial bushmeat trade is devastating wildlife

(09/15/2008) Commercial killing of rainforest wildlife is putting biodiversity at risk and reducing sources of protein for rural populations, warns a new report from the Center for International Forestry Research (CIFOR) and the Secretariat of the Convention on Biological Diversity (CDB).


Malaysian palm oil industry accused of child slavery by the Indonesian government

(09/15/2008) Indonesia's Commission for Child Protection has accused Malaysia's oil palm planters of enslaving migrant workers and their children at plantations in the state of Sabah on the island of Borneo, reports The Jakarta Post. Arist Merdeka Sirait, secretary general of the commission, told the newspaper that a fact-finding team sent to Sabah discovered "tens of thousands of Indonesian migrant workers and their children had been 'systematically enslaved,'" by Malaysian plantation owners.


Rainforest conversion to oil palm causes 83% of wildlife to disappear

(09/15/2008) Conversion of primary rainforest to an oil palm plantation results in a loss of more than 80 percent of species, reports a new comprehensive review of the impacts of growing palm oil production. The research is published in the journal Trends in Ecology and Evolution.


Europe cuts biofuel targets to 4% in 2015, 6% in 2020

(09/12/2008) The E.U. voted to relax biofuels targets following widespread criticism of their social, economic, and environmental impacts. Thursday the European Parliament's Industry and Energy Committee said it would push a plan calling for a 5 percent share of renewables in transport fuel by 2015 and a 10 percent target by 2020, a reduction from the 20 percent target set forth in March 2007. The plan effectively cuts targets for biofuels produced from conventional feedstocks to four percent in 2015 and six percent in 2020.


Thought-to-be-extinct frog rediscovered in Australia

(09/11/2008) Scientists have rediscovered a thought-to-be-extinct species of frog in a creek in Northern Australia. The find offers hope that some species have survived a fungal epidemic that has devastated the amphibians of Queensland.


Study confirms strong link between CO2 and climate over 70,000 years

(09/11/2008) Analysis of ice core samples from Greenland show a strong correlation between atmospheric carbon dioxide levels and abrupt changes in climate, reports a paper published in Science.


Whaling Commission issues media blackout on discussions to lift whale killing ban

(09/11/2008) The survival of whales is perhaps the most successful conservation story of the 20th century. Since a moratorium on commercial hunting, some whale species have staged dramatic recoveries. In May it was announced that the humpback whale population has climbed from 1,500 to 20,000 individuals, resulting in it being "downlisted" from vulnerable to least concern, according to the IUCN's Red List. Others, like the blue whale, appear to have stable populations but recovery remains slow.


Prince Charles says hedge funds could save rainforests

(09/11/2008) Prince Charles renewed his call to protect rainforests for the services they provide humanity. Speaking Wednesday at a black-tie dinner in London, Charles compared the need to protect forests to fighting a war.


Old growth forests are giant carbon sinks, helping offset emissions

(09/11/2008) Old growth forests are important carbon sinks that help global warming, reports a study published in the journal Nature. The results run counter to claims by the forestry industry that old growth forests are carbon neutral or even net emitters of carbon dioxide.


Nearly 40 percent of America's freshwater fish in danger

(09/10/2008) The most comprehensive study of America's freshwater fish in twenty years has revealed that nearly 40 percent are threatened with extinction.


Rare okapi photographed for the first time in Congo park

(09/10/2008) A camera trap has captured the first-ever photo of an okapi in the Democratic Republic of Congo's Virunga National Park. The picture shows that the elusive forest giraffe has managed to survive more than a decade of war in and around the park.


Falling palm oil price makes palm biodiesel viable, may offer target for NGOs

(09/10/2008) Plunging palm oil prices are increasing its attractiveness as a biofuel feedstock and thereby helping buoy demand for the oilseed, reports Reuters.


Big computer makers pitch energy efficiency to sell more services, equipment

(09/09/2008) Tech giants are using high power costs to market new energy efficiency computers to large corporate data centers, reports the Wall Street Journal.


Malaysia pushes Borneo rainforest logging by deposing tribal leaders

(09/09/2008) The Malaysian government is attempting to quell indigenous opposition to logging in the rainforests of Borneo by deposing community leaders and replacing them with timber company stakeholders, reports an environmental group.


Drug use blamed as vulture population crashes 99% in India and Pakistan

(09/09/2008) Captive breeding programs are not large enough to ensure the oriental white-rumped vulture's survival, reports a new study in Biological Conservation.


NASA: Sea ice melt opens the Northwest and Northeast Passage

(09/09/2008) An image released by NASA shows that Arctic sea ice has retreated to the point where both the Northwest Passage around North America and the Northern Sea Route around Russia are open simultaneously. The occurrence marks the first time on record that both passages have been open.


Nobu offers critically-endangered species to sushi diners

(09/08/2008) Nobu, a pricey and trendy sushi restaurant with locations around the world, regularly serves critically-endangered Northern bluefin tuna to its clientele, reveals an investigation by the environmental group Greenpeace.


Small-scale fisheries are "best hope" for sustainability in developing world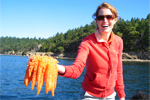 (09/08/2008) Fish stocks are declining globally. While the consumer in the industrial world has yet to feel the full impact of this decline, those in the developing world know it well. Local small-scale fishermen are catching less fish to feed growing populations. Jennifer Jacquet of the Sea Around Us Project believes the hope for sustainable seafood lies in these very fisheries.


Rare monkeys double in number in China but remain under threat

(09/08/2008) China's population of the gray snub-nosed monkey, a critically-endangered species endemic to Guizhou Province in southwestern China, has more than doubled in the wild since conservation measures were implemented in 1979, reports Chinese state media.


Moose Mission in New York's Adirondacks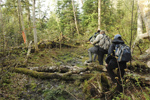 (09/05/2008) Bushwhacking our way through nearly impenetrable bogs and blow down in the central woods of the Adirondacks in northern New York, I am wondering…how can a MOOSE move through this stuff? Weighing nearly 1400 pounds and standing six to seven feet tall, moose favor the dense mixed forests that surround the lakes and ponds of the Adirondacks, the largest publicly protected area in the contiguous United States. About 6 million acres of boreal forests, mountains, and lakes in northern New York are within the boundaries of the Adirondacks, half of which are public lands, the other half are private. The relatively cool climate and available plants on the many riparian banks of the area make for a moose mecca.



Page 1
|
Page 2
|
Page 3
|
Page 4
|
Page 5
|
Page 6
|
Page 7
|
Page 8
|
Page 9
|
Page 10
|
Page 11
|
Page 12
|
Page 13
|
Page 14
|
Page 15
|
Page 16
|
Page 17
|
Page 18
|
Page 19
|
Page 20
|
Page 21
|
Page 22
|
Page 23
|
Page 24
|
Page 25
|
Page 26
|
Page 27
|
Page 28
|
Page 29
|
Page 30
|
Page 31
|
Page 32
|
Page 33
|
Page 34
|
Page 35
|
Page 36
|
Page 37
|
Page 38
|
Page 39
|
Page 40
|
Page 41
|
Page 42
|
Page 43
|
Page 44
|
Page 45
|
Page 46
|
Page 47
|
Page 48
|
Page 49
|
Page 50
|
Page 51
|
Page 52
|
Page 53
|
Page 54
|
Page 55
|
Page 56
|
Page 57
|
Page 58
|
Page 59
|
Page 60
|
Page 61
|
Page 62
|
Page 63
|
Page 64
|
Page 65
|
Page 66
|
Page 67
|
Page 68
|
Page 69
|
Page 70
|
Page 71
|
Page 72
|
Page 73
|
Page 74
|
Page 75
|
Page 76
|
Page 77
|
Page 78
|
Page 79
|
Page 80
|
Page 81
|
Page 82
|
Page 83
|
Page 84
|
Page 85
|
Page 86
|
Page 87
|
Page 88
|
Page 89
|
Page 90
|
Page 91
|
Page 92
|
Page 93
|
Page 94
|
Page 95
|
Page 96
|
Page 97
|
Page 98
|
Page 99
|
Page 100
|
Page 101
|
Page 102
|
Page 103
|
Page 104
|
Page 105
|
Page 106
|
Page 107
|
Page 108
|
Page 109
|
Page 110
|
Page 111
|
Page 112
|
Page 113
|
Page 114
|
Page 115
|
Page 116
|
Page 117
|
Page 118
|
Page 119
|
Page 120
|
Page 121
|
Page 122
|
Page 123
|
Page 124
|
Page 125
|
Page 126
|
Page 127
|
Page 128
|
Page 129
|
Page 130
|
Page 131
|
Page 132
|
Page 133
|
Page 134
|
Page 135
|
Page 136
|
Page 137
|
Page 138
|
Page 139
|
Page 140
|
Page 141
|
Page 142
|
Page 143
|
Page 144
|
Page 145
|
Page 146
|
Page 147
|
Page 148
|
Page 149
|
Page 150
|
Page 151
|
Page 152
|
Page 153
| Page 154 |
Page 155
|
Page 156
|
Page 157
|
Page 158
|
Page 159
|
Page 160
|
Page 161
|
Page 162
|
Page 163
|
Page 164
|
Page 165
|
Page 166
|
Page 167
|
Page 168
|
Page 169
|
Page 170
|
Page 171
|
Page 172
|
Page 173
|
Page 174
|
Page 175
|
Page 176
|
Page 177
|
Page 178
|
Page 179
|
Page 180
|
Page 181
|
Page 182
|
Page 183
|
Page 184
|
Page 185
|
Page 186
|
Page 187
|
Page 188
|
Page 189
|
Page 190
|
Page 191
|
Page 192
|
Page 193
|
Page 194
|
Page 195
|
Page 196
|
Page 197
|
Page 198
|
Page 199
|
Page 200
|
Page 201
|
Page 202
|
Page 203
|
Page 204
|
Page 205
|
Page 206
|
Page 207
|
Page 208
|
Page 209
|
Page 210
|
Page 211
|
Page 212
|
Page 213
|
Page 214
|
Page 215
|
Page 216
|
Page 217
|
Page 218
|
Page 219