Conservation news
Founded in 1999, Mongabay is a leading provider of environmental science and conservation news.
Rainforest educational resource launched in 19 languages

(06/05/2007) Mongabay.com, a leading tropical rainforest information web site, today announced the availability of a rainforest educational resource in 19 languages at world.mongabay.com. The site explains what constitutes a tropical rainforest, why they are important, why they are threatened, and how they can be saved.


Illegal elephant ivory reaches the U.S.


(06/05/2007) Illegally poached elephant ivory is reaching markets in the United States reports a conservation group presenting at the wildlife trade conference meeting in The Hague. Care for the Wild International found 23,741 ivory items in surveys of stores in 15 American cities. The group said half the ivory pieces for sale in Los Angeles, San Francisco and Honolulu were imported illegally, while less than 10 percent of such goods on the east coast were illicit.


Elephants respond to calls from friends, not strangers

(06/05/2007) Elephants can distinguish between friendly calls and those of strangers reports a new study covered in ScienceNOW Daily News. In 2004 Caitlin O'Connell-Rodwell of Stanford University discovered that elephants use low-frequency, partially infrasonic ground vibrations to communicate with each other from miles away. The pachyderms press their trunks against the ground to detect the calls.


Glaciers speed up due to global warming

(06/05/2007) Antarctic glaciers are moving faster due to global warming, reports the British Antarctic Survey.


Penguins in Alaska?

(06/05/2007) Penguins found in Alaskan waters likely reach the Northern Hemisphere by fishing boat rather than by swimming, report University of Washington researchers.


Tiger parts trade must be banned to save great cats

(06/05/2007) Trade in tiger products must be banned if tigers are to survive in the wild, reports a study published in Bioscience. The paper, The Fate of Wild Tigers, characterizes the decline in wild tiger population as ,catastrophic, and urges governments to outlaw all trade in tiger products from wild and captive-bred sources as well as step up conservation efforts.


Unknown tribe found in the Amazon

(06/04/2007) An unknown Indian tribe has been discovered in the Amazon rainforest reports the Associated Press. The Metyktire tribe, with about 87 members, was found in late May around 1,200 northwest of Rio de Janeiro. Brazil's Federal Indian Bureau (FUNAI) says the tribe is a subgroup of the Kayapo tribe and lives on the Kayapos, 12.1-million-acre Menkregnoti Indian reservation.


Vampire bats invade Finland thanks to global warming

(06/04/2007) Global warming has brought blood-sucking moths to Finland reports Reuters.


Frogs rafted from South America to the Caribbean 29M years ago

(06/04/2007) Large populations of frogs in Central America and the Caribbean rafted, over the ocean from South America more than 29 million years ago, reports a new study published in the June 4 early online edition of The Proceedings of the National Academy of Sciences.


Polynesians brought chickens to Americas before Columbus


(06/04/2007) New DNS analysis shows that Polynesians introduced chickens to South America well before Christopher Columbus first set foot in the New World. The evidence supports the theory that the Americas were visited by sea-faring groups from the East prior to the arrival of Europeans. Using carbon dating and analysis DNA to determine the origin of chicken bones discovered at El Arenal, an archaeological site in Chile, a team of researchers led by Alice Storey of the University of Auckland found that the birds were descended from Polynesian stock and were introduced at least 100 years before the arrival of Europeans on the continent. The findings undermine claims that chickens were native to South America or that they were introduced by Spanish or Portuguese explorers.


Geoengineering could stop global warming but carries big risks

(06/04/2007) Using radical techniques to ,engineer, Earth's climate by blocking sunlight could cool Earth but presents great risks that could well worsen global warming should they fail or be discontinued, reports a new study published in the June 4 early online edition of The Proceedings of the National Academy of Sciences.


10-20% of birds extinct by 2100 due to global warming, deforestation


(06/04/2007) Ten to twenty percent of the world's terrestrial bird species could be threatened with extinction by 2100 due to climate change and habitat destruction reports a study published in the June 5 issue of the journal PLoS Biology. The numbers are in line with estimates published last year in The Proceedings of the National Academy of Sciences. Combining future projections on global warming, agricultural expansion and human population growth from the global Millennium Ecosystem Assessment with current geographic ranges of the world's 8,750 species of terrestrial birds, researchers Walter Jetz, David Wilcove, and Andrew Dobson estimate that 950 to 1800 species may be condemned to extinction by 2100.


Pictures of newly discovered species in Suriname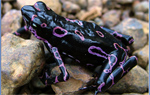 (06/04/2007) Scientists documented 467 species, including 24 species believed new to science, during a rainforest survey in eastern Suriname, South America. The expedition, led by conservation International (CI), was sponsored by two mining companies, BHP-Billiton Maatschappij Suriname (BMS) and Suriname Aluminium Company LLC (Suralco), hoping to mine the area for bauxite, the raw material used to make aluminum. conservation International said the Rapid Assessment Survey (RAP) will help "give miners guidance on protecting unique plants and animals during potential future development," according to a statement from the organization.


Shark fin does not cure cancer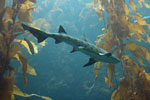 (06/03/2007) Shark cartilage, long believed in traditional medicine to be an anti-cancer agent, confers no health benefits in lung cancer survival reports an extensive study presented at the 43rd annual meeting of the American Society of Clinical Oncology. The lead author said the findings cast major skepticism on shark cartilage products that are being sold for profit and have no data to support their efficacy as cancer-fighting agent.


Rural population decline may not slow deforestation


(06/03/2007) A new paper shoots down the theory that increasing urbanization will lead to increasing forest cover in the tropics. Writing in the July issue of the journal Biotropica, Sean Sloan, a researcher from McGill University in Montreal, argues that anticipated declines in rural populations via urbanization will not necessarily result in reforestation--a scenario put forth in a controversial paper published in Biotropica last year by Joseph Wright of the Smithsonian Tropical Research Institute in Panama and Helene Muller-Landau of the University of Minnesota. Wright and Muller-Landau said that deforestation rates will likely slow, then reverse, due to declining rural population density in developing countries.


Sale of elephant ivory to Japan approved


(06/03/2007) The Convention on International Trade in Endangered Species (CITES) approved the sale of 60 tons of elephant ivory to Japan prior to the start of a 12-day wildlife conference in The Hague, Netherlands. The agency, which oversees the trade in wildlife products, said that South Africa, Botswana and Namibia can ivory from stocks gathered from elephants that have died naturally. The proceeds will go to a conservation fund.


Globalization could save the Amazon rainforest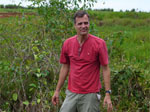 (06/03/2007) The Amazon basin is home to the world's largest rainforest, an ecosystem that supports perhaps 30 percent of the world's terrestrial species, stores vast amounts of carbon, and exerts considerable influence on global weather patterns and climate. Few would dispute that it is one of the planet's most important landscapes. Despite its scale, the Amazon is also one of the fastest changing ecosystems, largely as a result of human activities, including deforestation, forest fires, and, increasingly, climate change. Few people understand these impacts better than Dr. Daniel Nepstad, one of the world's foremost experts on the Amazon rainforest. Now head of the Woods Hole Research Center's Amazon program in Belem, Brazil, Nepstad has spent more than 23 years in the Amazon, studying subjects ranging from forest fires and forest management policy to sustainable development. Nepstad says the Amazon is presently at a point unlike any he's ever seen, one where there are unparalleled risks and opportunities. While he's hopeful about some of the trends, he knows the Amazon faces difficult and immediate challenges.


9 Atlantic hurricanes expected in 2007

(05/31/2007) Hurricane forecaster William M. Gray of the Colorado State University updated his hurricane predictions for the 2007 storm season, expecting 17 named storms and nine hurricanes in the Atlantic basin. The forecasts were unchanged from his last bulletin.


Bush unveils global warming strategy

(05/31/2007) Thursday, President Bush outlined his proposal for reducing greenhouse gas emissions, calling for a series of meetings between the world's largest polluters to establish a global target for emissions reduction. The Associated Press reported that environmentalists quickly dismissed the plan as a "do-nothing" approach, while other critics said the plan comes too late to restore the administration's credibility after years of dragging its feet and outright rejecting action on global warming.


Monsoon pattern linked to climate change

(05/31/2007) Researchers have constructed a 155,000 record of monsoon history. The findings could help climatologists better understand the impact of climate change on monsoon patterns, which play a critical role in agriculture for hundreds of millions of people.


Human ancestors first walked in trees

(05/31/2007) Walking on two legs is likely to have first arisen among apes living in trees, rather than ground-dwelling prehistoric ancestors of humans, reports research published in the June 1st issue of the journal Science.


conservation biology needs to be accessible to the masses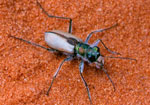 (05/31/2007) Since its earliest days, when private collectors amassed great stores of specimens collected from the farthest reaches of the Earth, natural history studies often have been a pursuit of the economically well-off and of intellectually elitist scientists. One of the most important spinoffs of these natural history studies has been conservation Biology. Unfortunately, the culture of exclusivity appears to have also infected conservation Biology. Technical jargon, restricted access to data, and poor communication among researchers, amateur enthusiasts and political decision-makers have colluded to keep it a clubby affair that may be hurting goals of sustainable use of resources, long term management policies, and species and habitat conservation.


Colorful marine creatures discovered off Panama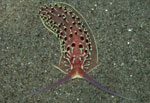 (05/31/2007) Researchers have discovered five new species of sea slug off the coast of Central America. Surveys have found that the region, known as the Tropical Eastern Pacific, is characterized by large numbers of endemic and previously unknown species. The Smithsonian Tropical Research Institute (STRI) reports that recent expeditions have turned up 5 new species of nudibranchs--a group of mollusks lacking outer shells. The discoveries are important because nudibranchs have developed "sophisticated chemical defense mechanisms" which can help with the development of novel medicinal products.


BBC airs purported footage of Loch Ness monster

(05/31/2007) BBC Scotland has aired video footage of what a man claims to be 'Nessie', the mysterious creature rumored to dwell in the deep Scottish lake. While scientists have thoroughly rejected the idea that Nessie is a dinosaur surviving from prehistoric times, they allow that the Loch Ness could house unknown species of fish or eels that could be mistaken for the beast of legend.


Hurricanes may help cool climate

(05/31/2007) Tropical cyclones and hurricanes play an important role in the ocean circulation patterns that transport heat and maintain the climate of North America and Europe, report researchers from Purdue University.


Global warming will worsen fires in Australia

(05/31/2007) Global warming will put Australia at significantly higher risk of catastrophic bushfires said a leading climate scientists. Speaking at a climate conference in Sydney, Andy Pitman, co-director of the University of New South Wales's climate change research center, said that Australia will face a 100 to 200 percent increase in bushfire vulnerability by 2100 if greenhouse gas emissions aren't curbed.


Does drought cause war?

(05/30/2007) A new study links drought to the outbreak of war, reports New Scientist Magazine.


Tasmania agrees to logging moratorium

(05/30/2007) Forestry Tasmania, the forest service of Tasmania, has signed an agreement with environmental activists to cease logging activities in the Upper Florentine Valley of the island. The moratorium will last through federal elections this in October..


Sea ice forecasts to be used to save polar bears

(05/30/2007) In the wake of the U.S. government's watershed decision to propose listing the polar bear as 'Threatened' under the Endangered Species Act, the Wildlife conservation Society (WCS) is launching a bold initiative to save the Earth's largest terrestrial predator, not by following the bears themselves, but the receding sea ice habitat that may drastically shrink as a result of global warming. In a project named 'Warm Waters for Cool Bears,' WCS will use both current and historical satellite imagery to predict where sea ice is likely to persist and where subsequent conservation efforts to save the species will be most effective.


Cheetah are unfaithful mates

(05/30/2007) Female cheetah are highly promiscuous reports a new study by Zoological Society of London (ZSL) scientists.


Mahogany logging threats tribal people, says report

(05/30/2007) Ahead of the CITES meeting in the Hague, a new report alleges widespread illegal mahogany logging in Peru.


Global warming may be key factor in frog deaths

(05/30/2007) Three papers published in this week's issue of the journal Nature debate the proximate causes for the global decline of amphibians, but nonetheless reveal mounting concerns among scientists over the continuing disappearance of frogs, salamanders, and their relatives.


Greenpeace pressures China on global warming

(05/30/2007) Greenpeace stepped up the pressure on China to do something about its surging greenhouse gas emissions, launching a campaign that warns melting glaciers could hurt Chinese agriculture and hydroelectric projects. The environmental group cited a Chinese Academy of Sciences' projection that 80 percent of the glaciers in Tibet and the surrounding region could melt by 2035, though other research suggests more moderate melting.


HSBC puts $100 towards global warming research

(05/30/2007) HSBC announced Wednesday it would spend $100 million on climate change research. The investment, which will go to the Climate Group, Earthwatch Institute, Smithsonian Tropical Research Institute (STRI) and WWF over a five year period, is the largest donation ever made by a British company.


HSBC invests $100M in global warming research

(05/30/2007) HSBC announced Wednesday it would spend $100 million on climate change research. The investment, which will go to the Climate Group, Earthwatch Institute, Smithsonian Tropical Research Institute (STRI) and WWF over a five year period, is the largest donation ever made by a British company.


EPA sued for San Francisco Bay Area pesticide use

(05/30/2007) The Center for Biological Diversity, an environmental group, sued the U.S. Environmental Protection Agency on Wednesday, accusing the agency of approving the use of 46 pesticides without determining whether the chemicals threaten 11 endangered species in the San Francisco Bay Area.


U.S. responsible for 44% of global warming bill-Oxfam

(05/29/2007) The U.S.is responsible for 44% of the annual $50 billion needed to fight global warming said aid agency Oxfam as expectations mount that the United States will reject stiff targets and timetables for reducing carbon dioxide emissions. The U.S. and other G8 nations are meeting next week in Germany to discuss climate change.


Will Amazon drought worsen in 2007?

(05/29/2007) Contrary to popular belief, the Amazon rainforest is not rainy year round. Further from the equator, rainfall is more seasonal, with dry periods that sometimes last for months.


U.S. tropical timber imports fall by half in 2006

(05/28/2007) Tropical lumber imports into the United States fell from 353,985 cubic meters in 2005 to 176,806 cubic meters in 2006, reports the International Tropical Timber Organization (ITTO) in its latest update. Tropical timber made up only 12 percent of U.S. hardwood lumber imports by volume for the year.


Indonesia could earn $100-$180 million from carbon trading

(05/28/2007) Indonesia says it hopes to soon see millions of dollars from carbon trading, reports the International Tropical Timber Organization (ITTO) in its latest update.


Hurricanes occur during cool periods as well

(05/28/2007) A team of scientists have found evidence of intense hurricane activity during both cool and warm periods reports The New York Times. The findings suggest that factors other than sea temperature play a role in the formation and intensity of tropical storms.


New snake-like lizard discovered in India

(05/28/2007) A previously unknown species of legless lizard as been discovered in a remote Indian forest, reports the Associated Press. Sushil Kumar Dutta, leader of a team of researchers from NGO Vasundhra and the North Orissa University, found the 7-inch long creature in the forests of Khandadhar near Raurkela in Orissa state, about 625 miles southeast of New Delhi.


Dinosaurs were on Noah's Ark claims new museum

(05/27/2007) The new Creation Museum in Kentucky includes a display featuring dinosaurs on Noah's Ark, reports Reuters. The $27 million museum, which says it depicts the Bible's first book, Genesis, as literal truth, opens Monday near Cincinnati.


Uganda abandons rainforest logging for palm oil

(05/27/2007) The Ugandan government abandoned plans to log thousands of hectares of rainforest on Bugala island in Lake Victoria for a palm oil plantation, Reuters reported Saturday.


Army ants form living pothole plugs to speed up delivery

(05/27/2007) Certain army ants in the rainforests of Central and South America conduct spectacular predatory raids containing up to 200,000 foraging ants. Remarkably, some ants use their bodies to plug potholes in the trail leading back to the nest, making a flatter surface so that prey can be delivered to the developing young at maximum speed.


Chinese support shark conservation, but still demand shark fin

(05/25/2007) There is growing public support in China for shark conservation measures, but little understanding of the role of shark finning in declining shark populations, reveals a survey by WildAid, an environmental group.


EU will demand sustainable biofuel production

(05/24/2007) The European Commission is planning new criteria to ensure that biofuels are produced in an environmentally-friendly manner, reports Reuters. The move comes a month after the Dutch issued voluntary guidelines for biofuel production.


Prehistoric bear-like beast discovered in North Dakota

(05/24/2007) The skeleton of a 60-million year old bear-like beat was discovered at an oil drilling site in the North Dakota Badlands, reports the Associated Press.


Possible baby dinosaur tracks discovered near Denver

(05/24/2007) A researcher may have discovered incredibly rare dinosaur tracks of baby stegosaurs near downtown Denver, reports the Denver Post.


Dinosaurs could swim

(05/24/2007) Researchers found evidence that terrestrial dinosaurs were capable of swimming. Examining fossilized footmarks left on the floor of an ancient lake bed in northern Spain 125 million years ago, scientists led by Loic Costeur of the Universite de Nantes in France said the tracks were left by a swimming meat-eating dinosaur.



Page 1
|
Page 2
|
Page 3
|
Page 4
|
Page 5
|
Page 6
|
Page 7
|
Page 8
|
Page 9
|
Page 10
|
Page 11
|
Page 12
|
Page 13
|
Page 14
|
Page 15
|
Page 16
|
Page 17
|
Page 18
|
Page 19
|
Page 20
|
Page 21
|
Page 22
|
Page 23
|
Page 24
|
Page 25
|
Page 26
|
Page 27
|
Page 28
|
Page 29
|
Page 30
|
Page 31
|
Page 32
|
Page 33
|
Page 34
|
Page 35
|
Page 36
|
Page 37
|
Page 38
|
Page 39
|
Page 40
|
Page 41
|
Page 42
|
Page 43
|
Page 44
|
Page 45
|
Page 46
|
Page 47
|
Page 48
|
Page 49
|
Page 50
|
Page 51
|
Page 52
|
Page 53
|
Page 54
|
Page 55
|
Page 56
|
Page 57
|
Page 58
|
Page 59
|
Page 60
|
Page 61
|
Page 62
|
Page 63
|
Page 64
|
Page 65
|
Page 66
|
Page 67
|
Page 68
|
Page 69
|
Page 70
|
Page 71
|
Page 72
|
Page 73
|
Page 74
|
Page 75
|
Page 76
|
Page 77
|
Page 78
|
Page 79
|
Page 80
|
Page 81
|
Page 82
|
Page 83
|
Page 84
|
Page 85
|
Page 86
|
Page 87
|
Page 88
|
Page 89
|
Page 90
|
Page 91
|
Page 92
|
Page 93
|
Page 94
|
Page 95
|
Page 96
|
Page 97
|
Page 98
|
Page 99
|
Page 100
|
Page 101
|
Page 102
|
Page 103
|
Page 104
|
Page 105
|
Page 106
|
Page 107
|
Page 108
|
Page 109
|
Page 110
|
Page 111
|
Page 112
|
Page 113
|
Page 114
|
Page 115
|
Page 116
|
Page 117
|
Page 118
|
Page 119
|
Page 120
|
Page 121
|
Page 122
|
Page 123
|
Page 124
|
Page 125
|
Page 126
|
Page 127
|
Page 128
|
Page 129
|
Page 130
|
Page 131
|
Page 132
|
Page 133
|
Page 134
|
Page 135
|
Page 136
|
Page 137
|
Page 138
|
Page 139
|
Page 140
|
Page 141
|
Page 142
|
Page 143
|
Page 144
|
Page 145
|
Page 146
|
Page 147
|
Page 148
|
Page 149
|
Page 150
|
Page 151
|
Page 152
| Page 153 |
Page 154
|
Page 155
|
Page 156
|
Page 157
|
Page 158
|
Page 159
|
Page 160
|
Page 161
|
Page 162
|
Page 163
|
Page 164
|
Page 165
|
Page 166
|
Page 167
|
Page 168
|
Page 169
|
Page 170
|
Page 171
|
Page 172
|
Page 173
|
Page 174
|
Page 175
|
Page 176
|
Page 177
|
Page 178
|
Page 179
|
Page 180
|
Page 181
|
Page 182
|
Page 183
|
Page 184
|
Page 185
|
Page 186
|
Page 187
|
Page 188
|
Page 189
|
Page 190
|
Page 191