Conservation news
Founded in 1999, Mongabay is a leading provider of environmental science and conservation news.
U.S. to ban oil drilling in new Arctic reserves for polar bears

(10/07/2008) The U.S. Department of the Interior will designate two Arctic reserves in areas considered critical habitat for polar bears as part of a legal settlement with environmental groups, reports Reuters. The reserves will be off-limits of oil development and must be established by June 30, 2010.


Climate change may trigger spread of disease from animals to people

(10/07/2008) Wildlife Conservation Society (WCS) experts have released a report warning of 12 "zoonotic" or animal-linked diseases that are likely to spread due to climate change. Released today at the IUCN World Conservation Congress in Barcelona the report, entitled "The Deadly Dozen: Wildlife Diseases in the Age of Climate Change", argues for preliminary action and research to keep ahead of spreading disease.


One quarter to one third of mammals threatened with extinction

(10/06/2008) One in four of the world's land mammal species and one in three marine mammal species is threatened with extinction, according to an update of the IUCN Red List, the gold standard for the conservation status of global biodiversity.


Half of the world's mammal species in decline (update)

(10/06/2008) Half of the world's mammal species are in decline, according to a new assessment of the planet's 5,487 mammals.


An interview with ringtailed lemur expert Alison Jolly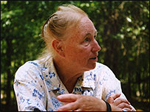 (10/06/2008) Madagascar has more than 100 types of lemurs, but the most famous species is the ringtailed lemur, a primate found widely in the southern part of the Indian Ocean island. The world's leading expert on ringtailed lemurs is Alison Jolly, presently a Visiting Scientist at the University of Sussex in the UK. Since arriving on the Indian Ocean island in 1963, Jolly has documented the behavior and population dynamics of ringtailed lemurs in Berenty, a small private reserve of gallery forest amid a sea of desert-like spiny forest in southern Madagascar.


Borneo forest people reject oil palm plantation on their land

(10/05/2008) Indigenous forest dwellers in Sarawak, in the Malaysian part of Borneo, have rejected a proposal to turn 80,000 hectares (250,000 acres) of the land into an oil palm plantation, reports the Malaysian Star.


'Children of the Amazon' looks at cultural loss of Amazon tribe confronted by deforestation

(10/05/2008) 'Children of the Amazon', a new documentary by Denise Zmekhol, looks at the cultural transformation of the Surui and Negarote tribes following the development and improvement of a highway that penetrates deep into the Amazon rainforest of western Brazil.


Zoos: Why a Revolution is Necessary to Justify Them

(10/05/2008) Watching a Siberian tiger kill a grey squirrel for a half-hour proved to be one of my most enlightening experiences at a zoo. It was a weekday; I was alone, not even an employee passed by. The tiger pounced on the squirrel, flipped it into the air like a juggler's ball, pinned it and rolled it. A short reprieve from this unlikely encounter and the bloodied, half-crushed squirrel attempted an escape, dragging itself across the grass; the tiger watched curiously, let it go a few feet then pounced again. My whole self suffered over the squirrel's pain and torture while marveling in the same instance at the tiger's power, the ease with which it knocked the rodent along the ground. Here in an institution where nature is faked was a relatively truthful half-hour: nature's brutality, grace, ugliness, awe, beauty, and tragedy were reveled. I never could conclude whether the Asian terror was just playing or if it simply lacked the knowledge (as has been proven with many captive cats) to finish off the squirrel. Either way, it took a long time for the rodent to die.


Arctic sea ice "likely" hit lowest volume on record in 2008

(10/03/2008) The volume of sea ice in the Arctic has likely hit its lowest level since satellite measurements began in 1979, report researchers at the University of Colorado at Boulder's National Snow and Ice Data Center, who confirmed that Arctic sea ice extent was the second-lowest on record this year.


Eco-friendly shade-grown coffee buffers farmers against climate change

(10/03/2008) Shade-grown coffee plantations will be more resistant to climate change than conventional plantations, report researchers writing in the journal Bioscience. Shade grown coffee is already lauded for its environmental benefits including supporting high levels of biodiversity and requiring less fertilizers and pesticides.


First captive black rhinos released into the wild in 25 years

(10/03/2008) Fifteen critically-endangered black rhinos have been released at an undisclosed location in Kenya with hopes that this pioneer group will breed naturally, repopulating an area they once roamed abundantly. The release is the first time in 25 years that captive rhinos have been returned to the wild.


20 waterbirds added to threatened list

(10/02/2008) The U.N. has added 20 species of migratory waterbird to the Agreement on the Conservation of African-Eurasian Migratory Waterbirds (AEWA) giving them greater international protection in Africa, Europe, and Asia.


Mediterranean bluefin tuna originate in the Gulf of Mexico

(10/02/2008) Researchers have discovered a previously unknown migratory route for the northern bluefin tuna, proving for the first time that the species' Mediterranean and North American subpopulations interact. According to the paper published in Science the two groups meet as juveniles then return to their birthplace to spawn. For a critically-endangered species that is still heavily fished, the new finding has large conservation and management implications.


U.S. needs environmental standards for biofuels

(10/02/2008) The U.S. lacks criteria to ensure that cellulosic ethanol production will not harm the environment, warn scientists writing in the journal Science. The researchers say that with proper safeguards, cellulosic ethanol can help the U.S. meet its energy needs sustainably.


Cheetah population stabilizes in Namibia with support from farmers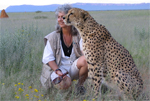 (10/02/2008) Viewing the world's fastest land animal as a threat to their livestock, in the 1980s farmers killed half of Namibia's cheetah population. The trend continued into the early 1990s, when the population was diminished again by nearly half, leaving less than 2,500 cheetah in the southern African country. Today cheetah populations have stabilized due, in large part, to the efforts of the Cheetah Conservation Fund, an organization founded by Dr. Laurie Marker.


Good news for amphibians: three new species and one "extinct" frog discovered

(10/01/2008) Amphibians have received a lot of bleak news recently. Last week a report from the Zoological Society of London and EDGE stated that 50 percent of Europe's amphibians will go extinct by 2050 unless more is done for their conservation. Meanwhile a report published in August found that one in three amphibians worldwide are threatened with extinction, while 200 species have already been lost since the 1980s. Therefore the discovery of three new frog species and the rediscovery of one thought to be extinct provide a little respite from such bad tidings.


Wildlife experts descend on San Francisco


(09/30/2008) Wildlife experts from around the world are arriving in San Francisco ahead of a conservation expo that gives the public the opportunity to meet, in person, the people who are saving endangered wildlife. The event — put on by the Wildlife Conservation Network, an innovative group that uses a "venture capital" model to support promising conservation projects — will showcase the efforts of 18 conservationists on Saturday, October 4th from 10 am to 6 pm at the Mission Bay Conference Center in San Francisco.


Brazilian government is biggest destroyer of the Amazon rainforest

(09/30/2008) A Brazilian government agency changed with land distribution to the poor is the largest driver of deforestation since 2005, according to the country's environmental ministry.


Urban black bears live recklessly compared to their forest counterparts

(09/30/2008) Black bears that live around urban areas weigh more, get pregnant at a younger age, and are more likely to die violent deaths, according to a study by the Wildlife Conservation Society (WCS).


Cheetah population declines 90% in 100 years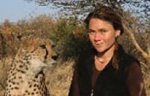 (09/30/2008) The planet's fastest land animal is falling behind in its race for survival against habitat encroachment, loss of prey, the illegal wildlife trade, and disease. Once found widely across the African continent to Kazakhstan in the north to Burma in the East, the cheetah has seen a dramatic reduction of its range and numbers in recent centuries as livestock holders have relentlessly killed off the cat as a threat to their livelihoods. Today the cheetah clings to strongholds in only a few African nations. Among these is the southern African country of Botswana, which harbors large expanses of prime cheetah habitat. Still even in Bostwana, the cheetah faces challenges.


Palm oil firm becomes first to win eco-certification

(09/28/2008) United Plantations, a Malaysia-based palm oil producer, has become the first oil palm plantation firm to be certified for adopting the strictest standards of sustainability for palm oil production, according to Bernama.


Al Gore calls for "civil disobedience" against new coal plants

(09/28/2008) Former Vice President and Nobel Prize winner, Al Gore, told the audience at the Clinton Global Initiative that the moment had arrived for civil disobedience against new coal plants.


More than half of Europe's amphibians face extinction by 2050

(09/28/2008) Researchers with the Zoological Society of London (ZSL) said over half of European amphibians face extinction in less than fifty years due to a perfect storm of threats: climate change, habitat loss, and disease. The announcement came at an event titled 'Amphibians in a climate of change' hosted by Sir. David Attenborough, one of the world's most well-known wildlife enthusiasts due to his long career making nature documentaries.


'Snow leopard' of the Andes is one of the world's most endangered cats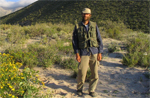 (09/28/2008) One of the world's rarest cats is also one of its least known. The Andean mountain cat, sometimes called the "snow leopard" of the Andes, is an elusive species found only at high elevations of the Andean region in Argentina, Bolivia, Chile and Peru. Little is known about its ecology and behavior. While the species is known to be rare, no one knows how many individuals survive in the wild. Mauro Lucherini and his colleagues at the Andean Cat Alliance(AGA) are working to change this.


Painted Dog population falls 99%, but community efforts could save species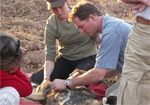 (09/28/2008) The painted dog, or African wild dog, was once found widely across Africa but relentless persecution by humans, coupled with habitat loss and spread of disease from domestic dogs, has driven the population down from 500,000 to less than 5,000 over the past century. The species is now listed as endangered by the IUCN. While the outlook is not good in many countries, there are emerging signs of hope, particularly in Zimbabwe where the efforts of a community-based conservation project has nearly doubled the population of the dog to 700 individuals.


Past climate change drove mass extinction in Pakistan

(09/26/2008) Research on long-vanished mammals in the Siwalik region of Northern Pakistan has yielded results relevant for today. In the span of two-and-a-half million years climate change caused a shift in Siwalik habitat from wet monsoon forest to savannah, dooming over half the mammal species to local extinction. The research was published by the Proceedings of the National Academy of Sciences.


CO2 emissions accelerate 400% as world turns to dirtier fuels

(09/26/2008) Atmospheric carbon dioxide levels rose at a record clip in 2007, according to the Global Carbon Project's annual overview of the greenhouse gas.


Brazil suspends Amazon road project until protected areas established

(09/26/2008) Brazil has temporarily suspended the paving of a major Amazon road pending demarcation of 13 neighboring protected areas, reports the Associated Press.


Environment at rock-bottom of concerns for American voters

(09/26/2008) In a poll conducted by Gallup asking voters to state their top two reasons for choosing a candidate, one percent said the environment or climate change. The environment was tied with education for being the least given reason.


Brazil plans to cut Amazon deforestation to zero by 2015

(09/26/2008) Brazil aims to cut net deforestation to zero by 2015 according to a plan that will be released by the government next week.


Malaysian oil palm firms eye Papua for expansion

(09/26/2008) Malaysian palm oil firms are looking to aggressively expand operations in Papua, the Indonesian part of New Guinea, reports Bernama.


"Punk-rock" monkey and handbags made from recycled trash inspire conservation in Colombia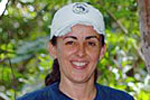 (09/25/2008) A small, but charismatic primate has become the symbol for conservation efforts in an area of threatened forest in northwestern Colombia, says a conservationist who helped pioneer a successful community development program that turns trash into attractive handbags. Rosamira Guillen, Executive Director of the Fundación Proyecto Tití, is working with local communities to protect the endangered Cotton-top tamarin and its tropical dry forest habitat in northwestern Colombia. The effort relies heavily on creating alternative livelihoods for local people who would otherwise collect the squirrel-sized primate for the pet trade or raze its habitat for agriculture. In the process, Fundación Proyecto Tití has created a thriving business that converts plastic bags — a source or mortality among cotton-top tamarins — into fashionable "eco-mochilas" that are now sent all over the world.


Logging, wildlife trade drive sun bears toward extinction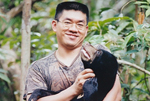 (09/25/2008) Industrial logging, large-scale forest conversion for oil palm plantations, and the illegal wildlife trade have left sun bears the rarest species of bear on the planet. Recognizing their dire status, Siew Te Wong, a Ph.D. candidate at the University of Montana, is working in Malaysia to save the species from extinction. Known as "Sun Bear Man" in some circles, Siew Te Wong is setting up the Bornean Sun Bear Conservation Centre (BSBCC) in Sabah, a Malaysian state on the island of Borneo. The project aims to save sun bears, which have largely overlooked by conservationists, through research, education, rehabilitation, and habitat conservation.


Bushmeat trade "most significant" threat to Africa's wildlife says Richard Leakey

(09/24/2008) Maverick conservationist, Richard Leakey, writes that "commercial bushmeat hunting has become the most significant immediate threat to the future of wildlife in Africa and around the world" in an article on Wildlife Direct. Founded by Leakey, Wildlife Direct is a nonprofit allowing researchers and wildlife organizations in Africa and Asia to connect directly with supporters through blogs.


12 fish species go extinct in lake near Istanbul

(09/24/2008) Turkey has lost twelve species of fish to pollution in Lake Sapanca. Lake Sapanca used to be one of Turkey's most bio-diverse lakes. A decade ago the lake's water was pristine enough to be pumped directly to Istanbul for citizen use, but due to rising pollution it no longer serves as a source for the city water.


U.S. Congress passes legislation to boost solar, wind, and geothermal energy

(09/24/2008) Tuesday the U.S. Senate passed a bill that will extend tax credits on solar power installations through 2016. The House approved the measure Wednesday.


Cutting deforestation can fight climate change, reduce poverty and conflict

(09/24/2008) Forest conservation can play a critical role in efforts to reduce greenhouse gas emissions and alleviate poverty, said a prominent group of politicians, development experts, and environmental NGOs meeting in New York City to discuss U.S. climate policy. Organized by Avoided Deforestation Partners, an international policy group, the meeting sought to establish a strategy to highlight the global impact of deforestation and push for the inclusion of tropical forests in domestic climate policy. Attendees included leaders of WWF, the Nature Conservancy, Conservation International, World Vision, Oxfam, Mercy Corps, Care International, and the Union of Concerned Scientists; former Vice President Al Gore; Wangari Maathai, a Nobel Prize-winning activist from Kenya; Bharrat Jagdeo, president of the South American country of Guyana; and executives from a number of carbon-trading and financial firms. The event was hosted by veteran journalist Dan Rather.


'Safe' CO2 level may destroy the fishing industry, wreck reefs

(09/23/2008) An atmospheric carbon dioxide concentration of 450 parts-per-million (ppm) — a target level deemed safe by the United Nations Framework Convention on Climate Change (UNFCCC) — would be devastating to marine ecosystems warn scientists writing in the journal Geophysical Research Letters.


Kenyan community displaced by nature reserve seeks justice

(09/22/2008) Lake Bogoria is a fascinating nature reserve in Kenya's Rift Valley. Set in a strange arid landscape, the lake attracts tens of thousands of flamingos. The multitudes of bright pink birds contrast with the grayish-blue landscape. The lake itself is shallow and saline; boiling hot springs and geysers can be found along its western shore. Fish eagles and marabou storks haunt the waters, seeking out flamingo for dinner. Antelope, even the greater kudu, can sometimes be seen, while hyraxes make their homes in the surrounding bare rock. However, the strange beauty of this reserve comes with a grim reality not shown to tourists.


100 new species of sharks and rays discovered in Australia

(09/19/2008) Scientists have described 100 new species of sharks and rays in the seas around Australia.


Unknown but critically endangered iguana species discovered in Fiji

(09/19/2008) Researchers have discovered a third species of iguana in the Fiji. It is believed to be critically endangered, with a population of a "few hundred".


U.S. ignores laws on e-waste disposal

(09/19/2008) U.S. laws for exporting electronic waste (e-waste) are widely ignored, according to a General Accountability Office (GAO) report, which faults the Environmental Protection Agency.


Monoculture tree plantations are "green deserts" not forests, say activists

(09/19/2008) A number of environmental and social organizations have declared September 21st: International Day against Monoculture Tree Plantations to highlight the social upheaval and environmental degradation ૼ including impacts on global biodiversity and climate change — wrought by industrial plantations.


Photos of the new California Academy of Sciences in San Francisco

(09/19/2008) The new California Academy of Sciences in San Francisco's Golden Park will open its doors to the general public for the first time on the weekend of September 27-28.


A solution to worldwide fishery collapse?

(09/18/2008) In November 2006 a study on global fisheries received a lot of attention: employing 53 years worth of fishery data, Boris Worm predicted that by 2048 the ocean would be empty of fish. Essentially there would be nothing left to catch. Already, Worm reported, fishing stocks had collapsed in 29 percent of the world's fisheries. Although scientists called for rapid and overhauling changes to fisheries, the fishing industry carried on business-as-usual. Now, two years later, a study in Science proposes to have found the solution to the global fishery-collapse.


Scientists discover 120 million year-old ant in the Amazon rainforest

(09/17/2008) Scientists have discovered a previously unknown species of ant in the Amazon that may shed light on the evolution of ants. The species is believed to be the oldest-known ant at around 120 million years old. The discovery is presented this week in the journal Proceedings of the National Academy of Sciences.


Norway offers $1 billion towards saving the Amazon rainforest

(09/17/2008) Norway will donate up to a billion dollars to a Brazilian government fund that aims to protect the Amazon rainforest.


Palawan's wildlife faces extinction risk due to mining, pet trade

(09/17/2008) Scientists warn that species on the Philippine island of Palawan are rapidly headed toward extinction due to habitat loss and the illegal wildlife trade. Last week ornithologist Aldrin Mallari presented a paper showing that all of Palawan's endangered species inhabited lowland forest, according to an article in the Philippine Daily Inquirer. Lowland forest is broadly open to human development in Palawan, whereas areas above a thousand meters are protected.


Pollination worth $216 billion/yr for food production

(09/16/2008) Pollination services provided by insects are worth $216 billion (€153 billion) a year reports a new study published in Ecological Economics. The figure represents about 9.5 percent of the total value of world agricultural food production.


Arctic sea ice falls to second lowest on record

(09/16/2008) Arctic sea ice retreated to the second lowest level on record but remains about 9 percent above the low set last September, reports the NASA and the National Snow and Ice Data Center in Boulder, Colorado.



Page 1
|
Page 2
|
Page 3
|
Page 4
|
Page 5
|
Page 6
|
Page 7
|
Page 8
|
Page 9
|
Page 10
|
Page 11
|
Page 12
|
Page 13
|
Page 14
|
Page 15
|
Page 16
|
Page 17
|
Page 18
|
Page 19
|
Page 20
|
Page 21
|
Page 22
|
Page 23
|
Page 24
|
Page 25
|
Page 26
|
Page 27
|
Page 28
|
Page 29
|
Page 30
|
Page 31
|
Page 32
|
Page 33
|
Page 34
|
Page 35
|
Page 36
|
Page 37
|
Page 38
|
Page 39
|
Page 40
|
Page 41
|
Page 42
|
Page 43
|
Page 44
|
Page 45
|
Page 46
|
Page 47
|
Page 48
|
Page 49
|
Page 50
|
Page 51
|
Page 52
|
Page 53
|
Page 54
|
Page 55
|
Page 56
|
Page 57
|
Page 58
|
Page 59
|
Page 60
|
Page 61
|
Page 62
|
Page 63
|
Page 64
|
Page 65
|
Page 66
|
Page 67
|
Page 68
|
Page 69
|
Page 70
|
Page 71
|
Page 72
|
Page 73
|
Page 74
|
Page 75
|
Page 76
|
Page 77
|
Page 78
|
Page 79
|
Page 80
|
Page 81
|
Page 82
|
Page 83
|
Page 84
|
Page 85
|
Page 86
|
Page 87
|
Page 88
|
Page 89
|
Page 90
|
Page 91
|
Page 92
|
Page 93
|
Page 94
|
Page 95
|
Page 96
|
Page 97
|
Page 98
|
Page 99
|
Page 100
|
Page 101
|
Page 102
|
Page 103
|
Page 104
|
Page 105
|
Page 106
|
Page 107
|
Page 108
|
Page 109
|
Page 110
|
Page 111
|
Page 112
|
Page 113
|
Page 114
|
Page 115
|
Page 116
|
Page 117
|
Page 118
|
Page 119
|
Page 120
|
Page 121
|
Page 122
|
Page 123
|
Page 124
|
Page 125
|
Page 126
|
Page 127
|
Page 128
|
Page 129
|
Page 130
|
Page 131
|
Page 132
|
Page 133
|
Page 134
|
Page 135
|
Page 136
|
Page 137
|
Page 138
|
Page 139
|
Page 140
|
Page 141
|
Page 142
|
Page 143
|
Page 144
|
Page 145
|
Page 146
|
Page 147
|
Page 148
|
Page 149
|
Page 150
|
Page 151
|
Page 152
| Page 153 |
Page 154
|
Page 155
|
Page 156
|
Page 157
|
Page 158
|
Page 159
|
Page 160
|
Page 161
|
Page 162
|
Page 163
|
Page 164
|
Page 165
|
Page 166
|
Page 167
|
Page 168
|
Page 169
|
Page 170
|
Page 171
|
Page 172
|
Page 173
|
Page 174
|
Page 175
|
Page 176
|
Page 177
|
Page 178
|
Page 179
|
Page 180
|
Page 181
|
Page 182
|
Page 183
|
Page 184
|
Page 185
|
Page 186
|
Page 187
|
Page 188
|
Page 189
|
Page 190
|
Page 191
|
Page 192
|
Page 193
|
Page 194
|
Page 195
|
Page 196
|
Page 197
|
Page 198
|
Page 199
|
Page 200
|
Page 201
|
Page 202
|
Page 203
|
Page 204
|
Page 205
|
Page 206
|
Page 207
|
Page 208
|
Page 209
|
Page 210
|
Page 211
|
Page 212
|
Page 213
|
Page 214
|
Page 215
|
Page 216
|
Page 217
|
Page 218
|
Page 219