Conservation news
Founded in 1999, Mongabay is a leading provider of environmental science and conservation news.
Indonesia's Riau bans destruction of rainforests and peatlands for palm oil

(08/15/2008) The Indonesian province of Riau on the island of Sumatra has pledged to stop destruction of its forests and carbon-rich peatlands in an effort to reduce carbon emissions from deforestation by 50 percent by 2009.


Algae could yield 30 times more biofuel than soybeans, while cleaning the environment

(08/15/2008) Algae could be used as a biofuel while simultaneously cleaning up the environment, report researchers at the University of Virginia.


PG&E will build the world's largest solar power plant

(08/15/2008) California electricity producer PG&E Thursday announced a plan to build two giant solar photovoltaic power plants that will cover 12.5 square miles and have a peak generating capacity of 800 megawatts.


Marine 'dead zones' double every decade

(08/14/2008) Dead zones have spread across the ocean at alarming rates. Currently 415 sites, usually along coastlines, have shown signs of seasonal to persistent hypoxia—a severe lack of oxygen. In a new essay in Science, researchers Robert Diaz and Rutger Rosenberg argue that marine dead zones have "become a major worldwide environmental problem". Marine dead zones now occupy a portion of the ocean equal to that of the United Kingdom and continue to grow, doubling every decade since the 1960s and showing no sign of abating.


Smoke from Amazon fires reduces local rainfall

(08/14/2008) Smoke released by fires set to clear the Amazon rainforest inhibit the formation of clouds, thereby reducing rainfall, report researchers writing in the journal Science. The study provides clues on how aerosols from human activity influence cloud cover and ultimately affect climate.


High mineral prices drive rainforest destruction

(08/13/2008) The surging price of minerals is contributing to degradation and destruction of rainforests worldwide, warns a researcher writing in the current issue of New Scientist.


No scientists necessary: Bush administration's new plans regarding endangered species

(08/13/2008) I would have thought it difficult after eight years to still be surprised by any presidential administration, but the Bush administration has proven unique. After years of delisting endangered species, refusing to list others, and slowly watering down the landmark Endangered Species Act, the Bush administration has finally come out and said it: scientists are superfluous when it comes to saving endangered species. Despite eight years of belittling scientists, I was still surprised they would insult them so blatantly.


Investors seek profit from conserving rainforest biodiversity

(08/13/2008) An investment firm has launched the first tropical biodiversity credits scheme. New Forests, a Sydney, Australia-based company, has established the Malua Wildlife Habitat Conservation Bank in Malaysia as an attempt to monetize rainforest conservation. The "Malua BioBank" will use an investment from a private equity fund to restore and protect 34,000 hectares (80,000 acres) of formerly logged forest that serves as a buffer between biologically-rich forest reserve and a sea of oil palm plantations. The conservation effort will generate "Biodiversity Conservation Certificates", the sales of which will endow a perpetual conservation trust and produce a return on investment for the Sabah Government and the private equity fund.


How sustainable is your canned tuna? It depends on the retailer

(08/13/2008) To aid concerned tuna-lovers, Greenpeace has ranked eight of the top canned tuna retailers in order from most sustainable to least. Canned tuna from John West, the biggest retailer of tuna in the UK, proves to be the worst of the lot, whereas Sainsbury's is the most environmentally-friendly. In a press release Greenpeace said that Sainsbury's is "the only tinned tuna brand that is fished using sustainable methods".


Carbon tax will ease transition to sensible climate policy

(08/13/2008) The management of carbon dioxide and the climate represent both an economic development challenge and the ecological problem of the next hundred years. Energy use, economic success and carbon dioxide emissions are, currently, intertwined. A carbon market that represents the true cost of energy and the disposal of our waste products in the environment is a potential long-term policy mechanism for carbon dioxide management. However, the strong interconnection between carbon dioxide emissions and economic success distinguishes the carbon market from other environmental markets used to control pollution. Therefore evolution to that solution is not straightforward; there are a series of necessary steps needed to develop a market.


Biologists attacked in Costa Rica

(08/12/2008) Two ornithologists were attacked by a machete-weilding group while surveying birds in Costa Rica, reports National Geographic.


Greenpeace drops boulders on sea floor to disrupt bottom trawling

(08/12/2008) Greenpeace dropped hundreds of tons of granite boulders on the sea floor in the German North Sea in order to stop bottom trawling in an area that is designated as a 'Special Area of Conservation' by the EU.


Google Earth now reveals damage caused by the paper industry

(08/12/2008) A new web site uses Google Maps to provide information on the pulp and paper industry.


Oil development could destroy the most biodiverse part of the Amazon

(08/12/2008) 688,000 square kilometers (170 million acres) of the western Amazon is under concession for oil and gas development, according to a new study published in the August 13 edition of the open-access journal PLoS ONE. The results suggest the region, which is considered by scientists to be the most biodiverse on the planet and is home to some of the world's last uncontacted indigenous groups, is at great risk of environmental degradation.


"Turtle carbon" could help protect rainforests and save endangered sea turtles

(08/12/2008) Using carbon credits to promote rainforest conservation could help protect endangered sea turtles in some parts of the world, argues a carbon finance expert.


Long-term memory may help elephants adapt to climate change

(08/11/2008) Long-term memory may be key to helping elephants survive future challenges, including climate change, reports a new study published in The Royal Society's Biology Letters.


Account of 18th century Amazon adventurer to be published for the first time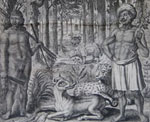 (08/11/2008) After establishing his ingenious classification system in 1735, Carl Linnaeus, the greatest naturalist of his era, sent young and eager followers to all parts of the world to help him in the goal of collecting and cataloguing the world's species. It was a project unlike any before; Swedish naturalists, often referred to as Linnaeus's apostles, roamed as far as Japan, South America, Australia, and the Arctic with the same goal in mind—describing species according to Linnaeus's system.


Humans - not climate - drove extinction of giant Tasmanian animals

(08/11/2008) Humans — not climate change — were responsible for the mass extinction of Australia's megafauna, according to a new study published this week in the journal Proceedings of the National Academy of Sciences.


7 steps to solve the global biodiversity crisis

(08/11/2008) Many biologists believe Earth is entering a sixth mass extinction event, one that has is the direct of human activities, including over-exploitation, habitat destruction and introduction of alien species and pathogens. Climate change — largely driven by anthropogenic forces — is expected to soon increase pressure on Earth's biodiversity. With population and per-capita consumption expected to grow significantly by the mid 21st century, there seems little hope that species loss can be slowed. Nevertheless, writing in the journal PNAS, Stanford biologists Paul R. Ehrlich and Robert M. Pringle suggest seven steps to help improve the outlook for the multitude of species that share our planet.


Amphibians face mass extinction

(08/11/2008) Amphibians are in big trouble. At least one third of the world's 6,300 known species are threatened with extinction, while at least 200 species have gone extinct over the past 20 years. Worryingly the outbreak of a deadly fungal disease, chytridiomycosis, is spreading throughout the tropics leaving millions of victims. A new study, published in the early edition of the Proceedings of the National Academy of Sciences, warns that there is "little time to stave off a potential mass extinction" of frogs, salamanders, and caecilians.


Seals used for climate change research

(08/11/2008) Animals have aided humanity for millennia. We are used to considering animals like dogs, horses, cows, and lamas as utilitarian in a very direct way, but what about elephant seals?


Climate change to hurt Brazil's farm exports by 2020

(08/11/2008) Climate change could have a significant impact on thye value of Brazil's agricultural exports according to a study presented Monday at an agribusiness conference in Sao Paulo, reports the Financial Times.


20% of the Brazilian Amazon's tree species to go extinct

(08/11/2008) A new study estimates the number of trees that will go extinct in the Brazilian Amazon due to habitat loss.


Three American mussel species lost to extinction

(08/10/2008) After a five year review, the U.S Fish and Wildlife Service has asked to take three mussels species off the Endangered Species List due to the belief that the mussels are extinct. The three species were all native to the Tennessee River and are thought to have gone extinct due to drastic changes in water conditions, including pollution and dams.


Aquarium fish trade linked to cocaine, timber smuggling in Brazil

(08/10/2008) Smugglers are using the ornamental fish trade to traffic cocaine and illegally logged timber according to a report from Sérgio Abranches of O Eco, a leading Brazilian environmental web site.


Woolworths drops contract with APP, activist group remains wary

(08/10/2008) Last week Woolworths announced it was dropping its contract with Asian Pulp and Paper (APP). Woolworths had come under considerable fire for carrying APP, which has a notorious record of environmental degradation on the Indonesian island of Sumatra. Previously APP has lost contracts with several other large companies including Office Depot, Wal-Mart, and Staples. APP has also fallen foul of several environmental groups like the World Wildlife Fund, the Rainforest Alliance, and the Forest Stewardship Council, which certifies sustainable wood products.


Pope Benedict XVI says environment has been undervalued by Catholics

(08/07/2008) Pope Benedict XVI, who has arguably been the most vocal Pope on environmental concerns, told 400 priests in a closed meeting in Northern Italy that "God entrusted man with the responsibility of creation".


Researchers evacuated due to polar bear trapped on land by melting sea ice

(08/07/2008) The Wildlife Conservation Society (WCS) evacuated five of its scientists from a remote camp in northern Alaska because of a new and unusual threat: a polar bear stuck on land due to climate change. Polar bears would normally be out on sea ice this time of year, but with recent warming the ice is miles from shore and bears are becoming increasingly trapped on land well away from their usual seal prey.


Global warming increases "extreme" rain storms

(08/07/2008) Global warming is increasing the incidence of heavy rainfall at a rate greater than predicted by current climate models have predicted, reports a new study published in the journal Science. The findings suggest that storm damage from precipitation could worsen as greenhouse gas concentrations continue to rise.


Fossils grant new insight into the Antarctica's natural history

(08/07/2008) At one time an alpine lake was inhabited by mosses and diatoms; insects such as beetles and midges crawled among sparse ferns and various crustaceans lived amid the lake's calm waters. This tundra-like landscape was the last stand of life in Antarctica, and it existed up to 14 million years ago before suddenly vanishing.


Reduced impact logging can save 160 m tons of carbon emissions per year

(08/06/2008) Improving inefficient logging practices could significantly reduce greenhouse gas emissions from forest degradation, argues a new study published in the open-access journal PLoS.


Brazil may ban new sugar cane cultivation in the Pantanal

(08/06/2008) Brazil would restrict sugar cane cultivation in the world's largest tropical wetland under a proposed plan to protect the Pantanal, reports Reuters.


New mapping system shows how detailed climate changes will affect species

(08/06/2008) A new computer simulation from the Nature Conservancy shows greater detail than ever before on how climate change will affect the world's biodiversity, according to an article in New Scientist. In worst case scenarios—using the example of Bengal tigers in Sundarbans mangrove forest—the article's author, Peter Aldhous, writes that some species will be forced into a "condemned cell", literally having no-where to go while their region becomes inhabitable.


1.2 million ha of Congo rainforest certified for sustainable forestry

(08/06/2008) More than one million hectares of Congo Basin forests have been certified under a sustainable forestry scheme, reports WWF, an environmental group that has supported the initiative.


NASA study shows global warming will diminish rainfall in East Africa, worsening hunger

(08/06/2008) A new NASA-backed study has found a link between a warming Indian Ocean and reduced rainfall in eastern and southern Africa. The results suggest that rising sea temperatures could exacerbate food problems in some of the continent's most famine-prone regions.


Dell becomes carbon neutral by saving endangered lemurs

(08/06/2008) Dell, the world's largest computer maker, announced it has become the first major technology company to achieve carbon neutrality.


Human-testing for animal medications?

(08/06/2008) Medical advances for humans have largely been dependent on other species: deriving chemical compounds from plants, employing molds for vaccines, or testing drugs on mammals. However, in an intriguing twist the Wildlife Conservation Society has adapted a test used on humans for primates in the Bronx Zoo.


Australia's forests contain three times the expected carbon

(08/06/2008) Australia's natural eucalypt forests store three times the carbon conventionally believed, reports a new study by scientists at the Australian National University.


Australia declares its largest tropical rainforest park

(08/06/2008) Autralia will protect its most pristine rainforest a nearly twenty year battle between conservationists and land owners, according to a statement from the government of Queensland.


Private equity firm to sell biodiversity offsets from rainforest conservation

(08/06/2008) An investment firm has launched the first tropical biodiversity credits scheme. New Forests, an Australia-based company, has established the Malua Wildlife Habitat Conservation Bank in an attempt to monetize rainforest conservation. The "Malua BioBank" will use an investment from a private equity fund to restore and protect 34,000 hectares (80,000 acres) of formerly logged forest that serves as a buffer between biologically-rich forest reserve and a sea of oil palm plantations.


Shift from poverty-driven to industry-driven deforestation may help conservation

(08/06/2008) A shift from poverty-driven deforestation to industry-driven deforestation in the tropics may offer new opportunities for forest conservation, argues a new paper published in the journal Trends in Evolution & Ecology.


48% of primates threatened with extinction

(08/05/2008) 48 percent of the world's primate species are at risk of extinction, according to the first comprehensive review of the world's primates since 2003. The results were released as an update to the IUCN Red List at the 22nd International Primatological Society Congress in Edinburgh, Scotland.


Massive gorilla population discovered in the Congo

(08/05/2008) The world's known population of critically endangered western lowland gorillas has more than doubled following a new census that revealed some 125,000 in the Republic of Congo.


Often overlooked, small wild cats are important and in trouble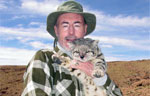 (08/05/2008) While often over-shadowed by their larger and better-known relatives like lions, tigers, leopards, and jaguars, small cats are important indicators of the health of an ecosystem, says a leading small cat expert who uses camera traps extensively to document and monitor mammals in the wild. Dr Jim Sanderson, a scientist with the Small Cat Conservation Alliance and Conservation International, is working to save some of the world's rarest cats, including the Andean cat and Guigna of South America and the bay, flat-headed, and marbled cats of Southeast Asia. In the process Sanderson has captured on film some of the planet's least seen animals, including some species that have never before been photographed. He has also found that despite widespread criticism, some corporate entities are effectively protecting remote wilderness areas.


Corporations become prime driver of deforestation, providing clear target for environmentalists


(08/05/2008) The major drivers of tropical deforestation have changed in recent decades. According to a forthcoming article, deforestation has shifted from poverty-driven subsistence farming to major corporations razing forests for large-scale projects in mining, logging, oil and gas development, and agriculture. While this change makes many scientists and conservationists uneasy, it may allow for more effective action against deforestation. Rhett A. Butler of Mongabay.com, a leading environmental science website focusing on tropical forests, and William F. Laurance of the Smithsonian Tropical Research Institute in Panama believe that the shift to deforestation by large corporations gives environmentalists and concerned governments a clear, identifiable target that may prove more responsive to environmental concerns.


Developing the world's most sophisticated program for mapping endangered species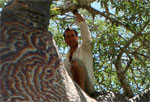 (08/04/2008) It was big news in April when a comprehensive map of Madagascar's rich and unique biodiversity was unveiled. The project managed to map ranges of 2,315 species across an island larger than France. Such detailed mapping could not have happened without the aid of Steve Phillips. A researcher at AT&T, Phillips developed the software that made such detailed and expansive mapping possible.


New Costa Rica guide offers insight on responsible tourism

(08/04/2008) Costa Rica is the world's most popular destination for rainforest tourism thanks to its spectacular biodiversity, relative ease-of-access and safety, and many natural attractions. In 2007 nearly 2 million tourists visited the country, generating almost 2 billion in revenue -- more than the combined income from bananas and coffee.


Scientists discover world's smallest snake species

(08/03/2008) If one wanted to overcome their fear of snakes, they may want to start with the newly discovered Leptotyphlops carlae. Measuring less than four inches long, even stretched out this new species of threadsnake can't compete with the average pen or pencil.


Brazil asks rich countries to fund Amazon conservation

(08/02/2008) Brazilian President Luis Inacio Lula da Silva officially unveiled plans to raise a $21 billion fund for protecting the Amazon rainforest. The plan, which was originally announced several months ago, aims to be funded by foreign donations. Contributors will not be eligible for carbon credits that may be generated by reductions in deforestation.


African elephants being poached at record rate

(08/01/2008) African elephants are being killed for their ivory at a record pace, reports a University of Washington conservation biologist.



Page 1
|
Page 2
|
Page 3
|
Page 4
|
Page 5
|
Page 6
|
Page 7
|
Page 8
|
Page 9
|
Page 10
|
Page 11
|
Page 12
|
Page 13
|
Page 14
|
Page 15
|
Page 16
|
Page 17
|
Page 18
|
Page 19
|
Page 20
|
Page 21
|
Page 22
|
Page 23
|
Page 24
|
Page 25
|
Page 26
|
Page 27
|
Page 28
|
Page 29
|
Page 30
|
Page 31
|
Page 32
|
Page 33
|
Page 34
|
Page 35
|
Page 36
|
Page 37
|
Page 38
|
Page 39
|
Page 40
|
Page 41
|
Page 42
|
Page 43
|
Page 44
|
Page 45
|
Page 46
|
Page 47
|
Page 48
|
Page 49
|
Page 50
|
Page 51
|
Page 52
|
Page 53
|
Page 54
|
Page 55
|
Page 56
|
Page 57
|
Page 58
|
Page 59
|
Page 60
|
Page 61
|
Page 62
|
Page 63
|
Page 64
|
Page 65
|
Page 66
|
Page 67
|
Page 68
|
Page 69
|
Page 70
|
Page 71
|
Page 72
|
Page 73
|
Page 74
|
Page 75
|
Page 76
|
Page 77
|
Page 78
|
Page 79
|
Page 80
|
Page 81
|
Page 82
|
Page 83
|
Page 84
|
Page 85
|
Page 86
|
Page 87
|
Page 88
|
Page 89
|
Page 90
|
Page 91
|
Page 92
|
Page 93
|
Page 94
|
Page 95
|
Page 96
|
Page 97
|
Page 98
|
Page 99
|
Page 100
|
Page 101
|
Page 102
|
Page 103
|
Page 104
|
Page 105
|
Page 106
|
Page 107
|
Page 108
|
Page 109
|
Page 110
|
Page 111
|
Page 112
|
Page 113
|
Page 114
|
Page 115
|
Page 116
|
Page 117
|
Page 118
|
Page 119
|
Page 120
|
Page 121
|
Page 122
|
Page 123
|
Page 124
|
Page 125
|
Page 126
|
Page 127
|
Page 128
|
Page 129
|
Page 130
|
Page 131
|
Page 132
|
Page 133
|
Page 134
|
Page 135
|
Page 136
|
Page 137
|
Page 138
|
Page 139
|
Page 140
|
Page 141
|
Page 142
|
Page 143
|
Page 144
|
Page 145
| Page 146 |
Page 147
|
Page 148
|
Page 149
|
Page 150
|
Page 151
|
Page 152
|
Page 153
|
Page 154
|
Page 155
|
Page 156
|
Page 157
|
Page 158
|
Page 159
|
Page 160
|
Page 161
|
Page 162
|
Page 163
|
Page 164
|
Page 165
|
Page 166
|
Page 167
|
Page 168
|
Page 169
|
Page 170
|
Page 171
|
Page 172
|
Page 173
|
Page 174
|
Page 175
|
Page 176
|
Page 177
|
Page 178
|
Page 179
|
Page 180
|
Page 181
|
Page 182
|
Page 183
|
Page 184
|
Page 185
|
Page 186
|
Page 187
|
Page 188
|
Page 189
|
Page 190
|
Page 191
|
Page 192
|
Page 193
|
Page 194
|
Page 195
|
Page 196
|
Page 197
|
Page 198
|
Page 199
|
Page 200
|
Page 201
|
Page 202
|
Page 203
|
Page 204
|
Page 205
|
Page 206
|
Page 207
|
Page 208
|
Page 209