Conservation news
Founded in 1999, Mongabay is a leading provider of environmental science and conservation news.
Hawaii continues to stand-by as sheep destroy critically-endangered palila bird's habitat

(03/25/2009) The environmental legal organization, Earthjustice, has filed legal papers against the Hawaii State Department of Land and Natural Resources for failing to keep feral sheep and goats out of the critically-endangered palila bird's last habitat. According to Earthjustice, the court has already issued three orders beginning in 1979 that found the state of Hawiai in violation of the Endangered Species Act by not protecting the palila bird from the destructive feeding practices of sheep and goats.


Photos: Undocumented species discovered in Papua New Guinea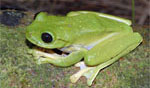 (03/25/2009) Colorful jumping spiders, a tiny frog with a "ringing song" and a striped gecko are among more than 50 previously unknown species discovered during a recent survey in the remote highlands of Papua New Guinea. More than 600 species were documented during the 2008 expedition, which was led by Conservation International (CI) under its Rapid Assessment Program (RAP).


Fisherman killed by two Komodo dragons

(03/24/2009) Mohamad Anwar, 32, was killed by two Komodo dragons after trespassing in Komodo National Park in order to gather fruit according to CNN.


Fire in Kenya threatens some of the world's most beloved parks

(03/24/2009) Started by arsonists, fires have swept through Kenya's Great Rift valley, home of some of the world's most treasured parks and ten million Kenyans already suffering from long-term drought.


Twenty years on, some birds still haven't recovered from Exxon Valdez oil spill

(03/24/2009) Twenty years ago today—at 12:04 AM on March 24th, 1989—the Exxon Valdez tanker struck Bligh reef in Prince William Sound causing 10.8 million gallons of crude oil to spill into the sea. The spill decimated the ecosystem and wildlife for 11,000 square miles and became one of the world's most infamous oil spills. Twenty years later, researchers say that several bird species have yet to recover from the spill.


Ebay bidders to decide new shrimp's name


(03/24/2009) A new way to raise conservation funds has captured attention worldwide. The Australian Marine Conservation Society (AMCS) has auctioned the naming rights of a newly discovered species of shimp Ebay. "The shrimp is in the group or genus of shrimps known as Lebbeus, but is awaiting the addition of a unique species name," said Anna McCallum, a Melbourne scientist who discovered the new species in deep waters off the Southwest coast of Australia.


Ocean fertilization will not help reduce CO2 levels, suggests experiment

(03/24/2009) A controversial 'ocean fertilization' experiment suggests seeding the seas with iron to boost carbon-absorbing phytoplantkon will not sequester much carbon dioxide from the atmosphere. Some — including researchers and private companies — had hoped iron fertilization might be an easy fix for climate change.


EPA takes first step towards regulating global warming emissions

(03/23/2009) The Obama Administration is reviewing a finding by the Environmental Protection Agency that carbon dioxide emissions — and associated impact on climate — are a danger to public health, reports the Associated Press.


Scramble to log Madagascar's valuable rainforest trees in midst of crisis

(03/23/2009) Armed gangs are logging rosewood and other valuable hardwoods from Marojejy and Masoala parks in Madagascar following abandonment of posts by rangers in the midst of the island nation's political crisis, reports marojejy.com and local sources.


REDD in Indonesia could evict forest people from their lands, warns U.N. committee

(03/23/2009) In a letter released today, the United Nations Committee on the Elimination of Racial Discrimination expressed concern that a scheme to promote forest conservation in Indonesia via the Reduced Emissions from Deforestation and Forest Degradation (REDD) mechanism could increase conflict over land if the government doles out forest-carbon concessions in the same manner that it has with logging concessions. In the worst cases, forest people could be denied access rights to their traditional territories say indigenous rights' groups.


Will palm oil drive deforestation in the Amazon?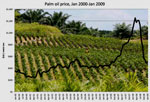 (03/23/2009) Already a significant driver of tropical forest conversion across southeast Asia, oil palm expansion could emerge as threat to the Amazon rainforest due to a proposed change in Brazil's forest law, new infrastructure, and the influence of foreign companies in the region, according to researchers writing in the open-access journal Tropical Conservation Science. William F. Laurance, a senior scientist at the Smithsonian Tropical Research Institute (STRI) in Panama City, Panama, and Rhett A. Butler, founder of environmental science web site Mongabay.com, warn that oil palm expansion in the Brazilian Amazon is likely to occur at the expense of natural forest as a result of a proposed revision to the forest code which requires land owners to retain 80 percent forest on lands in the Amazon. The new law would allow up to 30 percent of this reserve to consist of oil palm.


Mama tree iguanas targeted by hunters as source of traditional medicine in Bolivia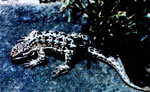 (03/23/2009) Harvesting of a Bolivian lizard for its purported healing powers is leading to its depletion, report researchers writing in Tropical Conservation Science. Erika De la Galvez Murillo and Luis F. Pacheco of the Universidad Mayor de San Andrés found that collection of the Andean Tree Iguana or "Jararank'o" (Liolaemus signifer), a lizard found on Bolivia's dry Altiplano, for use in traditional medicine reduced population by nearly half relative to unharvested sites. They note that the species may suffer increased mortality when dens are destroyed during harvesting since mother lizards — targeted by collectors for their size — care for their young.


Bushmeat hunting in Tanzania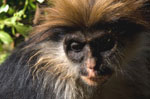 (03/23/2009) Bushmeat hunting constitutes the most immediate threat to wildlife populations in the Udzungwa Mountains of the Eastern Afromontane biodiversity hotspot in Tanzania. A new study, published in Tropical Conservation Science assesses the impact of hunting by comparing densities of mammalian species between the little hunted West Kilombero Scarp Forest Reserve, the medium-hunted Udzungwa Scarp Forest Reserve and the intensively hunted New Dabaga Ulangambi Forest Reserve.


Frogs are an important food source for people in parts of Madagascar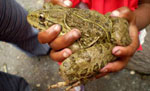 (03/23/2009) With its famous diversity of frog species, Madagascar has long been targeted by smugglers for the pet trade. While this threat is relatively well understood, less known is the domestic market for edible frogs. Writing in Tropical Conservation Science, researchers from the University of Aberdeen and institutions in Madagascar provide a glimpse into this activity.


Traditional practices contribute to conservation of medicinal plants

(03/23/2009) Traditional practices contribute to conservation of medicinal plants in West Usambara Mountains, Tanzania, report Tuli S Msuya and Jafari R Kideghesho in the March issue of the open access journal Tropical Conservation Science.


Territorial disputes and conservation

(03/23/2009) Political drivers such as those related to territorial disputes between tropical countries can result in direct and indirect ramifications negatively impacting conservation of native ecosystems report Arlenie Perez, Chuang Chin-Ta and Farok Afero in the March issue of the open access journal Tropical Conservation Science.


Loss of genetic diversity hurts agriculture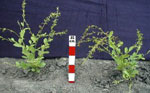 (03/23/2009) Agriculture has long been dependent on the ability of plant species to adapt to varying environmental conditions — without this diversity agriculture development would not have been possible. But human activities are putting this diversity at risk through habitat destruction and introduction of alien species, especially in parts of the world where such diversity is particularly critical: tropical developing countries. This threat has spurred increased efforts to find and conserve plants with special traits adapted to the marginal farming systems of tropical smallholders.


Assessing Tropical Butterfly Communities When Time Is Short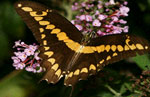 (03/23/2009) Butterflies can be used to quickly assess the conservation value of an area, report researchers writing in the journal Tropical Conservation Science. Timothy Bonebrake of Stanford University and Rubén Sorto of SalvaNATURA managed to sample 40-60% of the butterfly community in Playa El Icacal, El Salvador in just nine days. In the process, they identified areas in the region that hold the most conservation value.


Land rights victory for Amazon Indians in Brazil

(03/20/2009) In what is being hailed as a victory for indigenous groups in the Brazilian Amazon, Brazil's Supreme Court sided with Indians from the Raposa Serra do Sol reservation in a 30-year land dispute with large-scale farmers in the northern state of Roraima, near the border with Venezuela, reports the Associated Press.


DR Congo, Indonesia, PNG, Tanzania, Vietnam win REDD funding for forest conservation

(03/20/2009) The United Nation's REDD Program has approved $18 million in support of forest conservation projects in five pilot countries: Democratic Republic of Congo, Indonesia, Papua New Guinea, Tanzania, and Viet Nam.


Norway emerges as champion of rainforest conservation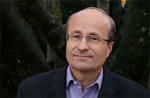 (03/19/2009) While citizens in western countries have long paid lip service to saving rainforests, Norway has quietly emerged as the largest and most important international force in tropical forest conservation. The small Scandinavian country has committed 3 billion krone ($440 million) a year to the effort, a figure vastly greater than the $100M pledged — but never fully contributed — by the United States under the Tropical Forest Conservation Act (TFCA). Norway now hopes it can help push to include forest conservation in the successor to the Kyoto Protocol by providing funding and fostering cooperation among international actors like the UN and World Bank, as well as developing countries, to fund the creation of an international architecture which makes it possible to incorporate deforestation and degradation into a post-2012 climate regime.


One third of US birds endangered

(03/19/2009) Ken Salazar, the nation's new Secretary of the Interior, today released the first comprehensive report on bird populations in the United States. The findings are not encouraging: nearly one third of United States' 800 bird species are endangered with even once common species showing precipitous declines. Habitat loss and invasive species are blamed as the largest contributors to bird declines.


When it comes to global warming Americans trust scientists most, family and friends second

(03/19/2009) A new poll released today by Yale and George Mason Universities finds that Americans trust scientists most when it comes to information on climate change. Second to scientists is family and friends, which beat out environmental organizations, religious leaders, mainstream media, and President Obama.


Over 90 percent of Americans support action on climate change in midst of financial crisis

(03/19/2009) A new poll released today by Yale and George Mason Universities finds that Americans overwhelmingly—92 percent—support action to reduce global warming. However opinions vary as to how much effort should be put into reducing CO2 emissions and what actions are appropriate.


Protecting watersheds secures freshwater and saves billions of dollars

(03/19/2009) The World Water Forum brings together 25,000 experts this week in Istanbul, Turkey to discuss the water challenges facing a growing world. According to a compilation of case studies by the International Union for Conservation of Nature (IUCN), which is sponsoring the event, one of the simplest and least expensive ways to have ample water for a growing human population is to protect watersheds. Not only do protected watersheds provide clean and easy-access water for many of the world's largest cities, their protection also saves billions of dollars.


Political turmoil in Madagascar threatens lemurs, parks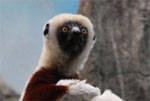 (03/19/2009) Political turmoil in Madagascar has wrecked the country's emerging ecotourism industry and is now threatening to undo decades of conservation work. Conservation in Madagascar is highly dependent on income from tourism. Half of park entrance fees are returned to communities living in and around protected areas. Without this source of income, locals in some areas may turn to conservation areas for timber, fuelwood, agricultural land, and wildlife as food and for export.


37,000 sq km of Amazon rainforest destroyed or damaged in 2008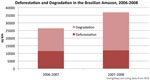 (03/19/2009) Logging and fires damaged nearly 25,000 square kilometers (9,650 square miles) of Amazon rainforest in the August 2007-July 2008 period, an increase of 67 percent over the prior year period, according to a new mapping system developed by Brazil's National Institute for Space Research (INPE). The damage comes on top of the nearly 12,000 sq km (4,600 sq mi) of rainforest that was cleared during the year.


Photo: critically endangered vulture saved from poisoning


(03/19/2009) Seven critically-endangered white-rumped vultures were found dead in Cambodia after feeding on the corpse of a poisoned buffalo. Two survivors however were also apart of the group. An adult and a juvenile that had fed on the poisoned buffalo were sick but alive. The pair was sent to a veterinary clinic in Phnom Penh to be cared for by staff from the Wildlife Conservation Society (WCS) and the Angkor Centre for Conservation of Biodiversity (ACCB).


Rash of tiger attacks linked to deforestation by large paper corporation APP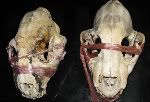 (03/18/2009) The Sumatran tiger, a critically-endangered subspecies, is hanging on by a thread in its island home. Biologists estimate that at most 500 individuals remain with some estimates dropping as low as 250. Despite the animal's vulnerability, large-scale deforestation continues in its habitat mostly under the auspices of one of the world's largest paper companies, Asian Pulp and Paper (APP). Shrinking habitat and human encroachment has led to a rise in tragic tiger encounters, causing both human and feline mortalities.


Smallest Andean frog discovered in cloud forests of Peru


(03/18/2009) At 3,000 meters (9,842 feet) in the Andes herpetologists were surprised to discover a frog so small it could sit on a dime with room to spare. Further study showed that this new species, named Noble's pygmy frog, is the smallest frog in the Andean mountain range.


Plastic garbage accounts for one-third of leatherback sea turtle mortalities

(03/17/2009) A new study in Marine Pollution Bulletin has confirmed that the world's largest sea turtle is succumbing in startling numbers to an environmental issue that receives little attention: plastic trash in the oceans.


Mr. President, it is time for a speech on climate change

(03/17/2009) Now that Barack Obama has been president for nearly two months, it is time for him to give a defining speech on climate change. While Obama has spent most of his time on what the majority of Americans consider the most pressing issue—the economy—he has proven himself adept at juggling the economy with other vital issues. A fact-based speech on climate change would accomplish several goals.


Experts forecast probability of global warming tipping points

(03/16/2009) The probability of Earth's climate passing a "tipping point" that could result in large impacts within the next two centuries is greater than 50 percent, according to research published in Proceedings of the National Academy of Sciences


Tuna industry launches new organization to save tuna from itself

(03/16/2009) Yesterday saw the launch of the International Seafood Sustainability Foundation (ISSF). Composed of scientists, environmental organizations, and the tuna industry, ISSF will focus on ensuring that tuna populations are preserved from overfishing.


Economic crisis hurts forestry sector, sustainability initiatives

(03/16/2009) The global economic crisis has slowed demand for timber products and may undermine efforts to improve the environmental performance of forestry, reports the U.N. Food and Agriculture Organization (FAO) in its biannual "State of the World's Forests 2009", released today.


Dams in Laos threaten Asia's largest waterfall, critically endangered river dolphin

(03/16/2009) Eleven proposed hydroelectric projects on the Mekong River in Southeast Asia threaten migratory fish stocks, regional food security, and the livelihoods of millions of people, warns a new campaign launched by environmental groups.


Shortsighted recommendations to eat more fish ignore large-scale environmental impact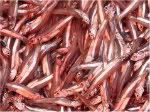 (03/16/2009) Recommendations by international health agencies, doctors, nutritionists, and the media to consume more fish for better health ignore the fact that fish stock are collapsing worldwide, reports a new study published in the Canadian Medical Association Journal. "Even at current levels of fish consumption, fisheries globally have reached a state of severe crisis. Already, the demand from affluent and developing economies, particularly newly affluent China, cannot be met by the world's fisheries," states the new report.


Rise in sea levels due to global warming could imperil New York City

(03/16/2009) A new study shows that sea levels along the United States' northeastern coast will rise nearly twice as fast during this century than previous predictions. By 2100 the waters around New York city could rise as much as 18 inches, leaving Manhattan particularly vulnerable to flooding from hurricanes and winter storm surges.


Fastest evolving bird family produces new species

(03/16/2009) Discovered in the Solomon Island of Vanikoro, a new species of bird from the white-eye family leads credence to the belief that white-eyes are the world's fastest evolving family of birds.


85% of the Amazon rainforest may be lost due to global warming

(03/14/2009) Warming climate could decimate up to 85 percent of the Amazon rainforest by 2150, according to a new computer model.


Shells thinning due to ocean acidification

(03/13/2009) By soaking up excess CO2 from the atmosphere oceans are undergoing a rise in acidity which is having ramifications across their ecosystems, most frequently highlighted in the plight of coral reefs around the world. However, a new study in Nature Geoscience shows that the acidification is affecting another type of marine life. Foraminifera, a tiny amoeba-like entity numbering in the billions, have experienced a 30 to 35 percent drop in their shell-weight due to the high acidity of the oceans.


New greenhouse gas '4,800 times more potent' than carbon

(03/12/2009) Scientists from MIT and Scripps Institution of Oceanography have announced the discovery of an exceptionally potent new greenhouse gas. Sulfuryl fluoride is an up-and-coming fumigant against insects, but scientists have discovered that if the new gas becomes widely used it could contribute significantly to climate change.


More Americans than ever believe global warming is 'exaggerated' by media

(03/12/2009) While a majority of Americans believe the media is either correct or underestimating the threat of climate change, more than ever believe the threat is exaggerated.


Historic US law now extends to illegal logging

(03/11/2009) Enacted in 1900 by William F. McKinley the Lacey Act is the oldest wildlife protection law in the US; for a over a century it has protected animals from being illegally hunted and trafficked. An amendment made last year has now extended the law to protect plants for the first time, making it possible for the US to support efforts abroad and at home to combat illegal logging.


Elephants populations in the Congo drop 80 percent in fifty years

(03/11/2009) According to the conservation organization Wildlife Direct , Wildlife Direct a recent survey of elephants in the Democratic Republic of Congo reveals that populations have dropped 80 percent in fifty years. The survey was conducted by John Hart using forest inventories, aerial surveys, and interview with local peoples.


Dedicated rock-throwing chimp proves longterm planning

(03/10/2009) Biologists have suspected for a long time that animals other than humans are capable of making plans for future events, but it has proven difficult to show conclusively. However, a new study in Current Biology claims the first unambiguous evidence of an animal premeditating. Mathias Osvath of Lund University in Sweden has spent a decade observing a male chimpanzee in a zoo collecting stones, making them into concrete discs, and then throwing them at zoo visitors.


Poison frog diversity linked to the Andes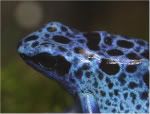 (03/10/2009) Electric colors, wild markings, and toxic skin have made poison frogs well-known inhabitants of the Amazon rainforest. With 353 recognized species, and probably more awaiting discovery, poison frogs are an incredibly diverse group of amphibians. While it has long been believed that the Amazon basin, itself, was the source of their diversity, a new study published in PLoS Biology has uncovered that the Andes mountain chain has served as an oven of evolutionary biodiversity for poison frogs over several million years.


Seven new species of deep sea coral discovered

(03/09/2009) In the depths of the Papahānaumokuākea Marine National Monument, which surrounds ten Hawaiian islands, scientists discovered seven new species of bamboo coral. Supported by the National Ocean and Atmospheric Administration (NOAA), the discoveries are even more surprising in that six of the seven species may represent entirely new genus of coral.


All about giraffes: an interview with a giraffe expert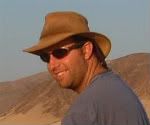 (03/09/2009) Dr. Julian Fennessy probably knows the giraffe better than anyone. Trekking across savannah, forest, and the deserts of Africa, Fennessy is collecting genetic samples of distinct giraffe populations and overturning common wisdom regarding their taxonomies. It had long been accepted knowledge that the giraffe was made up of one species and several subspecies, however with Fennessy's work it now appears that several of the subspecies may in fact be distinct species. Such discoveries could have large conservation impacts, since conservation funds and efforts are largely devoted to species. The giraffe has suffered significant declines in the past decade with the total population dropping some 30 percent across Africa.


Rarest rhino caught on film wallowing in mud with calf

(03/06/2009) In a scene that appears out of an old jungle movie, The World Wildlife Fund (WWF) has caught the world's rarest rhino on film. With less than 60 Javan rhinos estimated to exist in the wild, it is one of the world's most imperiled species.



Page 1
|
Page 2
|
Page 3
|
Page 4
|
Page 5
|
Page 6
|
Page 7
|
Page 8
|
Page 9
|
Page 10
|
Page 11
|
Page 12
|
Page 13
|
Page 14
|
Page 15
|
Page 16
|
Page 17
|
Page 18
|
Page 19
|
Page 20
|
Page 21
|
Page 22
|
Page 23
|
Page 24
|
Page 25
|
Page 26
|
Page 27
|
Page 28
|
Page 29
|
Page 30
|
Page 31
|
Page 32
|
Page 33
|
Page 34
|
Page 35
|
Page 36
|
Page 37
|
Page 38
|
Page 39
|
Page 40
|
Page 41
|
Page 42
|
Page 43
|
Page 44
|
Page 45
|
Page 46
|
Page 47
|
Page 48
|
Page 49
|
Page 50
|
Page 51
|
Page 52
|
Page 53
|
Page 54
|
Page 55
|
Page 56
|
Page 57
|
Page 58
|
Page 59
|
Page 60
|
Page 61
|
Page 62
|
Page 63
|
Page 64
|
Page 65
|
Page 66
|
Page 67
|
Page 68
|
Page 69
|
Page 70
|
Page 71
|
Page 72
|
Page 73
|
Page 74
|
Page 75
|
Page 76
|
Page 77
|
Page 78
|
Page 79
|
Page 80
|
Page 81
|
Page 82
|
Page 83
|
Page 84
|
Page 85
|
Page 86
|
Page 87
|
Page 88
|
Page 89
|
Page 90
|
Page 91
|
Page 92
|
Page 93
|
Page 94
|
Page 95
|
Page 96
|
Page 97
|
Page 98
|
Page 99
|
Page 100
|
Page 101
|
Page 102
|
Page 103
|
Page 104
|
Page 105
|
Page 106
|
Page 107
|
Page 108
|
Page 109
|
Page 110
|
Page 111
|
Page 112
|
Page 113
|
Page 114
|
Page 115
|
Page 116
|
Page 117
|
Page 118
|
Page 119
|
Page 120
|
Page 121
|
Page 122
|
Page 123
|
Page 124
|
Page 125
|
Page 126
|
Page 127
|
Page 128
|
Page 129
|
Page 130
|
Page 131
|
Page 132
|
Page 133
|
Page 134
|
Page 135
|
Page 136
|
Page 137
|
Page 138
|
Page 139
|
Page 140
|
Page 141
|
Page 142
|
Page 143
| Page 144 |
Page 145
|
Page 146
|
Page 147
|
Page 148
|
Page 149
|
Page 150
|
Page 151
|
Page 152
|
Page 153
|
Page 154
|
Page 155
|
Page 156
|
Page 157
|
Page 158
|
Page 159
|
Page 160
|
Page 161
|
Page 162
|
Page 163
|
Page 164
|
Page 165
|
Page 166
|
Page 167
|
Page 168
|
Page 169
|
Page 170
|
Page 171
|
Page 172
|
Page 173
|
Page 174
|
Page 175
|
Page 176
|
Page 177
|
Page 178
|
Page 179
|
Page 180
|
Page 181
|
Page 182
|
Page 183
|
Page 184
|
Page 185
|
Page 186
|
Page 187
|
Page 188
|
Page 189
|
Page 190
|
Page 191
|
Page 192
|
Page 193
|
Page 194
|
Page 195
|
Page 196
|
Page 197
|
Page 198
|
Page 199
|
Page 200
|
Page 201
|
Page 202
|
Page 203
|
Page 204
|
Page 205
|
Page 206
|
Page 207
|
Page 208
|
Page 209
|
Page 210
|
Page 211
|
Page 212
|
Page 213
|
Page 214
|
Page 215
|
Page 216
|
Page 217
|
Page 218
|
Page 219