Conservation news
Founded in 1999, Mongabay is a leading provider of environmental science and conservation news.
Forest degradation is huge source of CO2 emissions

(06/05/2009) Selective logging, understory fires, fuelwood harvesting, and other forms of forest degradation are a substantial source of greenhouse has emissions, reports a policy brief issued by The Nature Conservancy (TNC) at U.N. climate talks in Bonn, Germany.


Reed wablers use social learning to defend themselves against cuckoos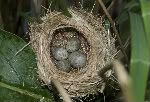 (06/04/2009) The cuckoo bird is famous for its parental strategy: rather than raise its own children it infiltrates the nest of an unsuspecting bird of a different species, replacing that bird's eggs with its own; when the cuckoo babies are born the 'adoptive' parents end up unwittingly rearing young that is not theirs. However, at least one bird species—the reed wabler—has learned to defend itself against such clever incursions.


Burning fossil fuels is disrupting nitrogen cycle

(06/04/2009) The burning of fossil fuels has disrupted the nitrogen cycle by altering that amount of nitrogen in the biosphere, according to scientists from Brown University and the University of Washington. It has long been known that fossil fuel combustion releases nitric oxides into the air—which combine with other elements to form both smog and acid rain—but until now scientists have been unsure as to the extent nitric oxide emissions have affected the natural nitrogen cycle.


REDD can compete financially with palm oil in Indonesia peatlands while protecting endangered species


(06/04/2009) A new paper by Oscar Venter, a PhD student at the University of Queensland, and colleagues finds that forest conservation via REDD — a proposed mechanism for compensating developing countries for Reducing Emissions from Deforestation and Degradation — could be economically competitive with oil palm production, a dominant driver of deforestation in Indonesia. The study, based on overlaying maps of proposed oil palm development with maps showing carbon-density and wildlife distribution in Kalimantan (Indonesian Borneo), estimates that REDD is financially competitive, and potentially able to fund forest conservation, with oil palm at carbon prices of $10-$33 per ton of carbon dioxide equivalent (tCO2e). In areas with low agricultural suitability and high forest carbon, notably peatlands, Venter and colleagues find that a carbon price of $2 per tCO2e would be sufficient to beat out returns from oil palm.


Peatlands conversion for oil palm a 'monumental mistake' for Indonesia's long-term prosperity, sustainability

(06/04/2009) Indonesia's decision earlier this year to allow conversion of up to 2 million hectares of peatlands for oil palm plantations is "a monumental mistake" for the country's long-term economic prosperity and sustainability, argues an editorial published in the June issue of Frontiers in Ecology and the Environment.


Bill Clinton speaks out for rainforests in Brazil

(06/03/2009) Former US president Bill Clinton spoke out against rainforest destruction on Monday in Brazil. Headlining the Ethanol Summit 2009 in Sao Paulo, Clinton spoke of the positive role ethanol could play in lowering carbon emissions, but not when at the expense of rainforest.


Extinction of Christmas Island Pipistrelle bat predicted in less than six months

(06/03/2009) The Australasian Bat Society predicts that the Christmas Island Pipistrelle bat has less than six months left until extinction, unless measures are taken immediately to set-up a captive breeding population.


Tribes in Peru to get $0.68/acre for protecting Amazon forest

(06/03/2009) Indigenous communities in Peru will be paid 5 soles ($1.70) per hectare ($0.68/acre) of preserved forest under a new conservation plan proposed by Peru's Ministry of Environment, reports the International Tropical Timber Organization (ITTO) in its bi-monthly update.


Migrations of large mammals in serious declines, six have vanished entirely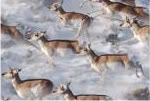 (06/03/2009) Watch any nature documentary and it's sure to include pulse-pounding footage of large herbivores migrating across African plains, Asian steppe, or the Arctic tundra. The images have become iconic: wildebeest forging a crocodile-inhabited river, caribou breaking through snow fields, Saiga running over tall grass. Despite such images of plenty, migrations are declining across the world, and in six cases have disappeared entirely.


Tropical East Asian forests under great threat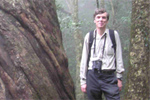 (06/02/2009) Tropical East Asia's rapid population growth and dramatic economic expansion over the past half century have taken a heavy toll on its natural resources. More than two-thirds of the region's original forest cover has been cleared or converted for agriculture and plantations, while its flora and fauna have suffered dearly from a burgeoning trade in wildlife products—several charismatic species have gone extinct as a direct consequence of human exploitation. Nevertheless tropical East Asia remains a top global priority for conservation, supporting up to a quarter of the world's terrestrial species.


Reducing emissions from deforestation in developing countries


(06/02/2009) Global forest covers around 30 per cent of the Earth's land surface (nearly 4 billion hectares). Forests provide valuable ecosystem services and goods, serve as a habitat for a wide range of flora and fauna and hold a significant standing stock of global carbon. The total carbon content of forests has been estimated at 638 Gt for 2005, which is more than the amount of carbon in the entire atmosphere. Deforestation, mainly conversion of forests for agriculture activities, has been estimated at an alarming rate of 13 million hectares per year (in the period 1990-2005).


Brazil's plan to save the Amazon rainforest


(06/02/2009) Accounting for roughly half of tropical deforestation between 2000 and 2005, Brazil is the most important supply-side player when it comes to developing a climate framework that includes reducing emissions from deforestation and forest degradation (REDD). But Brazil's position on REDD contrasts with proposals put forth by other tropical forest countries, including the Coalition for Rainforest Nations, a negotiating block of 15 countries. Instead of advocating a market-based approach to REDD, where credits generated from forest conservation would be traded between countries, Brazil is calling for a giant fund financed with donations from industrialized nations. Contributors would not be eligible for carbon credits that could be used to meet emission reduction obligations under a binding climate treaty.


Network of parks can save Africa's birds in warmer world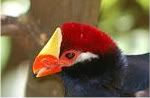 (06/02/2009) As Africa's birds are forced to move habitats due to climate change, a new study finds that the continent's current park system will continue to protect up to 90 percent of bird species. "We looked at bird species across the whole network of protected areas in Africa and the results show that wildlife conservation areas will be essential for the future survival of many species of birds," said Dr. Stephen Willis from Durham University. "Important Bird Areas (IBAs) will provide new habitats for birds that are forced to move as temperatures and rainfall change and food sources become scarce in the areas where they currently occur. Protected areas are a vital conservation tool to help birds adapt to climate change in the 21st century."


Brazil accounts for 74% of global land area protected since 2003

(06/01/2009) Brazil accounts for nearly three-quarters of land protected in conservation areas established since 2003, according to a new study published in the Biological Conservation.


Political infighting in Brazil threatens the Amazon rainforest


(06/01/2009) Brazil's Environment Minister Carlos Minc accused other government agencies of working to undermine environmental laws in favor of Amazon development projects, report Reuters and the Associated Press. His charge comes a year after his predecessor, Senator Marina Silva, resigned due to the same opposition from development interests. Minc has taken an active role in battling Amazon deforestation, reducing credit access to illegal loggers and ranchers, seizing agricultural products and cattle produced on illegally deforested lands, and pushing for new protected areas. His efforts have angered powerful development interests and at times have put his at odds with President Lula, who is promoting new road and hydroelectric projects.


World governments to miss goal protecting 10 percent of every ecoregion by next year


(06/01/2009) It is unlikely that world government will keep their pledge to protect 10 percent of every ecological region by 2010, according to a new study published in Biological Conservation. This goal is just one of many agreed upon by world governments through the Convention on Biological Diversity. With less than a year to the goal's deadline, the study found that half of the world's ecoregions are currently below the 10 percent threshold.


Forest Recovery Programs in Madagascar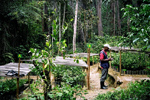 (06/01/2009) Despite being one of the last habitable land masses on earth to be settled by man, Madagascar has lost more of its forests than most countries; less than 10% of its original forest cover now remains, and much of that is degraded. Political turmoil that erupted earlier this year continues to rumble on and the ensuing lawlessness has created the opportunity for illegal logging syndicates to plunder national parks, most notably Marojejy and Masoala, for valuable hardwoods and wildlife.


Orangutan guerrillas fight palm oil in Borneo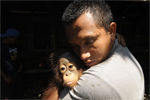 (06/01/2009) Despite worldwide attention and concern, prime orangutan habitat across Sumatra and Borneo continues to be destroyed by loggers and palm oil developers, resulting in the death of up to 3,000 orangutans per year (of a population less than 50,000). Conservation groups like Borneo Orangutan Survival report rescuing record numbers of infant orangutans from oil palm plantations, which are now a far bigger source of orphaned orangutans than the illicit pet trade. The volume of orangutans entering care centers is such that these facilities are running out of room for rescued apes, with translocated individuals sometimes waiting several months until suitable forest is found for reintroduction. Even then they aren't safe; in recent months loggers have started clearing two important reintroduction sites (forests near Bukit Tigapuluh National Park in Sumatra and Mawas in Central Kalimantan). Meanwhile across half a dozen rehabilitation centers in Malaysia and Indonesia, more than 1,000 baby orangutans—their mothers killed by oil palm plantation workers or in the process of forest clearing—are being trained by humans for hopeful reintroduction into the wild, assuming secure habitat can be found. Dismayed by the rising orangutan toll, a grassroots organization in Central Kalimantan is fighting back. Led by Hardi Baktiantoro, the Center for Orangutan Protection (COP) has mounted a guerrilla-style campaign against companies that are destroying orangutan habitat in Kalimantan, the Indonesian part of Borneo.


Nike, Unilever, Burger King, IKEA may unwittingly contribute to Amazon destruction, says Greenpeace


(06/01/2009) Major international companies are unwittingly driving the deforestation of the Amazon rainforest through their purchases of leather, beef and other products supplied from the Brazil cattle industry, alleges a new report from Greenpeace. The report, Slaughtering the Amazon, is based on a three-year undercover investigation of the Brazilian cattle industry, which accounts for 80 percent of Amazon deforestation and roughly 14 percent of the world's annual forest loss. Greenpeace found that Brazilian beef companies are important suppliers of raw materials used by leading global brands, including Adidas/Reebok, Nike, Carrefour, Eurostar, Unilever, Johnson & Johnson, Toyota, Honda, Gucci, Louis Vuitton, Prada, IKEA, Kraft, Tesco and Wal-Mart, among others.


Destruction of Brazil's most imperiled rainforest continues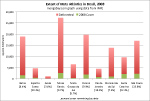 (05/31/2009) More than 100,000 hectares of Brazil's most threatened ecosystem was cleared between 2005 and 2008, reports a study by the Fundação SOS Mata Atlãntica and the National Institute for Space Research (INPE). The "Atlas of Mata Atlântica Remnants", released May 26, assessed the extent of the Mata Atlântica (Atlantic Forest) across 10 of the 17 states where the coastal rainforest occurs. It found that an 102,938 hectares were destroyed during the three year period. The annual loss of 34,121 hectares per year was 2.4 percent lower than the 34,965 ha recorded from the 2000-2005 period.


Polluted, degraded ecosystems can recover in less than a lifetime



(05/31/2009) Restoration efforts can return polluted or degraded landscapes to previous states in less than a lifetime, according to study Yale School of Forestry and Environmental Studies. The study rebuts a common assumption that ecosystem recovery takes centuries, even millennia.


After 400 years, beavers swim again in Scotland


(05/31/2009) The European beaver has been reintroduced into a loch in western Scotland. Eleven individual beavers were released on Friday, May 29th by the Scottish Beaver Trial (SBT), a project run by the Scottish Wildlife Trust, the Royal Zoological Society of Scotland and the Forestry Commission Scotland. The beaver was hunted to extinction throughout Britain during the Middle Ages for its fur. The last record of a beaver in Britain was made in 1526.


US responsible for 29 percent of greenhouse gas emissions over past 150 years

(05/31/2009) In the past 150 years, the United States has emitted more greenhouse gas emissions than any other nation in the world, according to a recent report by Greenpeace. In fact, US emissions account for 29 percent of the world's total since the mid-1800s. The US emitted 328,264 million metric tons of carbon dioxide (MtCO2) in the past 150 years, which is over 3 times the amount emitted by China in the same century-and-a-half.


The unknown role of coextinctions in the current extinction crisis


(05/28/2009) Scientists have long recognized 'coextinctions' as a major concern when it comes to the current mass extinction crisis. Despite such recognition, however, the role of coextinctions remains largely mysterious and little-studied. A new paper attempts to address this by settling what is known (and unknown) about the phenomenon of coextinctions and where research needs to go next.


Excluding forest carbon from climate policy will spur massive deforestation


(05/28/2009) Failure to develop policies that account for emissions from land use change will lead to widespread deforestation and higher costs for addressing climate change, warn researchers writing in the journal Science. Using a computer model that incorporates economics, energy, agriculture, land-use changes, emissions and concentrations of greenhouse gases, a team of researchers from the Department of Energy's Pacific Northwest National Laboratory (PNNL) and the University of Maryland found that efforts to limit atmospheric carbon dioxide levels while ignoring emissions from terrestrial sources would lead to nearly a complete loss of unmanaged forests by 2100, resulting largely from increased expansion of bioenergy crops. Meanwhile placing a value ("tax") on terrestrial carbon emissions equivalent to that on industrial and fossil fuel emissions would lead to an increase in forest cover.


Oil and gas bonanza discovered in the Arctic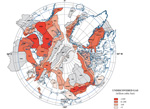 (05/28/2009) 30 percent of the world's undiscovered gas and 13 percent of its undiscovered oil is located north of the Arctic Circle, offering a potential bonanza for Russia, report researchers writing in the journal Science. Assessing natural resources around the North Pole, researchers from the United States Geological Survey (USGS) say the majority of undiscovered oil and gas will be found underwater on continental shelves, providing economic opportunities for countries with Arctic claims, including the U.S., Canada, Denmark/Greenland, Norway and Russia. The largest deposits of natural gas are expected in areas claimed by both Russia and Norway, whereas the most likely place for oil in the Arctic is in the Chukchi Sea, off northern Alaska.


Permian mass extinction caused by giant volcanic eruption

(05/28/2009) Two hundred and sixty million years ago the Earth experienced its worst mass extinction: 95 percent of marine life and 70 percent of terrestrial life vanished. Long a subject of dispute, researchers from the University of Leeds believe they have confirmed the reason behind the so-called Permian extinction.


Indigenous people, forest communities in Africa control less than 2% of forest land

(05/28/2009) Less than 2 percent of Africa's tropical forests are under community control, hindering efforts to slow deforestation and alleviate rural poverty, reports a new assessment from the International Tropical Timber Organization (ITTO) and the Rights and Resources Initiative (RRI), a global coalition of non-governmental and community organizations.


Sushi restaurant, Nobu, warns patrons not to eat bluefin tuna, but serves it anyway

(05/27/2009) Last year, Nobu was caught red-handed serving critically-endangered bluefin tuna to patrons, even after servers claimed its tuna was not bluefin. Now after heavy criticism, the trendy restaurant, owned by Robert DeNiro and popular with celebrities, has finally taken action.


Dirt road converted into artificial island for birds in Eastern Turkey

(05/26/2009) A dirt road that had bisected Lake Kuyucuk in Turkey's Kars Province has been turned into an island for birds to breed safely away from livestock, foxes, and humans. Converted from a road into island in only two months, the 200 meter-long artificial island is the first of its kind in Eastern Anatolia.


Rooks use tools in captivity rivaling 'habitual tools users such as chimpanzees'

(05/26/2009) The rook, a member of the crow family, is the most recent bird to prove the ability to use tools, a capacity once thought to belong only to humans. Although rooks have never been observed using tools in the wild, researchers were astounded at how quickly—sometimes during the first try—rooks were able to employ tools to attain food.


Rich countries buy up agricultural land in poor countries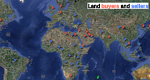 (05/26/2009) Over two-and-half million hectares in the Democratic Republic of the Congo; half a million hectares in Tanzania; and a quarter of a million hectares in Libya: these figures represent just some of the recent international land deals where wealthy countries buy up land in poorer nations for food, and sometimes biofuel, production. The controversial trend has sparked a recent report from the International Food Policy Research Institute (IFPRI) highlighting what nations have to gain—and lose—from participating in such deals.


Starfish may benefit from global warming

(05/25/2009) Climate change is expected to cause widespread disruptions to ecosystems and their resident species. Some creatures will go extinct, others will expand their ranges and thrive. A new study identifies starfish as one of the likely winners from rising ocean temperatures and carbon dioxide concentrations.


Conservation through commerce in Costa Rica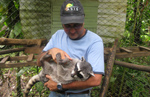 (05/25/2009) While Costa Rica is lauded for its conservation ethic, environmental concerns remain in the country. Overdevelopment is tied to many issues, including pollution, degradation of ecosystems, deforestation, and soil erosion, while unsustainable fishing plagues coastal waters. Costa Rica's wildlife is also directly affected by hunting as crop and livestock pests, predation and displacement by introduced species, and the illegal pet trade.


New rainforest reserve in Congo benefits bonobos and locals



(05/25/2009) A partnership between local villages and conservation groups, headed up by the Bonobo Conservation Initiative (BCI), has led to the creation of a new 1,847 square mile (4,875 square kilometer) reserve in the Democratic Republic of Congo (DRC). The reserve will save some of the region's last pristine forests: ensuring the survival of the embattled bonobo—the least-known of the world's four great ape species—and protecting a wide variety of biodiversity from the Congo peacock to the dwarf crocodile. However, the Kokolopori Bonobo Reserve is worth attention for another reason: every step of its creation—from biological surveys to reserve management—has been run by the local Congolese NGO and villages of Kokolopori.


Conservation of Mexico's ungulate species explored

(05/25/2009) Nearly one third of the New World's 32 species of ungulates are found in Mexico, which serves as an important biological transition zone between temperate North America and tropical Central and South America. While few of these species are at risk of extinction, their ecological and economic importance makes them a significant conservation concern. As such, a special issue of Tropical Conservation Science, mongabay.com's open access journal, takes a closer look at Mexico's ungulates.


Photos: top 10 species discovered in 2008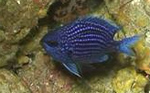 (05/22/2009) Scientists documented 18,516 previously unknown species in 2007, report researchers from the International Institute for Species Exploration at Arizona State University, who also unveiled the "top 10 new species" described in 2008. The "top 10" species include a pea-sized seahorse, caffeine-free coffee, bacteria that live in hairspray, a tiny snake, a two foot long insect from Malaysia, a fossilized specimen of the oldest known live-bearing vertebrate, a snail whose shell twists around four axes, a ghost slug from Wales, a deep blue damselfish, and a palm that flowers itself to death.


Vietnam's commercial wildlife farms threaten Asia's species


(05/22/2009) Commercial wildlife farms are not alleviating pressure on wild populations as claimed by proponents, but exacerbating the problem according to a new report by the Wildlife Conservation Society (WCS) and Vietnam's Forest Protection Department. Such farms, which rear snakes, turtles, crocodiles, tigers, monkeys, and other—often rare—species, are meant to provide customers throughout Southeast Asia with legally produced 'wild' meats and other products.


Did Malaysia cancel plans for palm oil development in the Amazon?

(05/21/2009) The Malaysian government's federal land agency (FELDA) is now denying its well-documented plan to develop oil palm plantations in the Amazon rainforest, reports Ecological Internet, a forest advocacy group that carried out a campaign against the project.


U.S. CO2 emissions fall 2.8% in 2008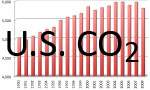 (05/21/2009) Carbon dioxide emissions from fossil fuel use in the United States fell 2.8 percent in 2008, the largest annual drop in more than 20 years, reports the Energy Information Administration. A slowing economy and high gasoline prices contributed to the decline. U.S. emissions from fossil fuel burning in 2008 were 15.9 percent above the 1990 level (the baseline for the 1997 Kyoto Protocol) and 2.8 percent below the 2005 level (the baseline proposed under the American Clean Energy and Security Act of 2009 [Waxman-Markey bill]).


Chevron faces shareholder rebuke on claims by Amazon rainforest Indians

(05/21/2009) Calpers, the country's largest public pension fund with $170 billion in assets, announced Thursday it will support a resolution calling on Chevron to examine whether it complies with environmental regulations in Ecuador. The move comes as the oil giant faces a potential $27 billion dollar liability for environmental damage caused by Texaco, a company Chevron (NYSE:CVX) acquired in 2001. In court filings Texaco has admitted to dumping and spilling billions of gallons of toxic waste and oil in eastern Ecuador's Amazon rainforest between 1964 and 1990.


Asia's conversion of forests for industrial rubber plantations hurts the environment


(05/21/2009) Policies promoting industrial rubber plantations over traditional swidden, or slash-and-burn, agriculture across Southeast Asia may carry significant environmental consequences, including loss of biodiversity, reduction of carbon stocks, pollution and degradation of local water supplies, report researchers writing in Science. Conducting field work in the Xishuangbanna prefecture of China's Yunnan province and assessing broader regional trends, Alan Ziegler of the National University of Singapore and colleagues argue that policies favoring agricultural intensification over small-scale slash-and-burn have encouraged the rapid expansion of rubber plantations across more than 500,000 hectares (1,930 square miles) of montane forest in China, Laos, Thailand, Vietnam, Cambodia, and Myanmar. Despite widespread perception among authorities that "swidden cultivation is a destructive system that leads only to forest loss and degradation", the researchers found that the transition to industrial plantations has not necessarily been a boon to the environment.


Drought threatens rare desert elephants

(05/21/2009) The worst drought in 26 years is threatening a rare herd of desert elephants in the West African country of Mail, warns the conservation organization Save the Elephants. The herd of 350-450 desert elephants live in the Gourma district of Mali,resting in the Sahel belt that separates the Saharan desert from the Sudan.


85 percent of oyster reefs gone, threatening coastal environments and a favored delicacy

(05/21/2009) The first global report on the state of shellfish was released today at the International Marine Conservation Congress in Washington, DC. Painting a dire picture for shellfish worldwide, the report found that 85 percent of oyster reefs have vanished.


Green groups, corporations call for forest conservation to counter global warming


(05/20/2009) A group of leading U.S. businesses and environmental groups today formed a coalition calling for the inclusion of forest conservation in domestic cap-and-trade legislation. The pact endorses policies that would allow companies to receive credit for reducing emissions by financing activities that protect forests in tropical countries. It also calls for five percent of proceeds from the auctioning of greenhouse gas emissions allowances under a cap-and-trade system to go towards funding forest conservation projects.


Voluntary carbon markets double in 2008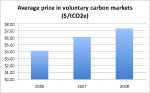 (05/20/2009) Voluntary carbon markets greatly expanded in both transaction volume and value in 2008, providing critical funds for projects aiming to reduce greenhouse gas emissions, according to a new report from Ecosystem Marketplace and New Carbon Finance. Fortifying the Foundation: State of the Voluntary Carbon Markets 2009 — a survey of over 190 voluntary carbon credit retailers, brokers, accounting registries, and exchanges — found that voluntary carbon markets transacted 123 million metric tons of carbon credits valued at $705 million in 2008, up from 65 million tons of credits valued at $331 million in 2007.


Global warming estimates double in severity according to new MIT modeling

(05/20/2009) Employing the MIT Integrated Global System Model, scientists have found that global warming could be more than twice as severe as previous estimates six years ago. The MIT Integrated Global Systems Model, which uses computer simulations to analyze the relationship between climatic changes and the global economy, found during 400 runs of the model that there is a 90 percent probability that temperatures will have risen 3.5 to 7.4 degrees Celsius by the end of the century.


Study refutes criticism of polar bear listing under the Endangered Species Act



(05/20/2009) In May 2008 the Bush Administration listed the polar bear under the Endangered Species Act (ESA). The listing immediately received allegations of being politically biased and not based on sound science. However, a new paper addresses the allegations point by point and concludes that the decision to add the polar bear under the ESA was not only scientifically sound, but right.


APP, Sinar Mas plan to log habitat of critically endangered orangutans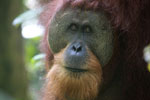 (05/20/2009) Asia Pulp & Paper and Sinar Mas Group have acquired a license to clear hundreds of hectares of unprotected rainforest near Bukit Tigapuluh National Park on the Indonesian island of Sumatra, report environmental groups who say the activity threatens a population of critically endangered orangutans that have been re-introduced into the wild. The companies intend to log the concession for timber and plant it for industrial timber and oil palm plantations.


Peru may take military action against Indians protesting Amazon energy development

(05/19/2009) Indigenous protesters have stepped up demonstrations over the Peruvian government's moves to support energy development in the Amazon rainforest, reports Reuters.



Page 1
|
Page 2
|
Page 3
|
Page 4
|
Page 5
|
Page 6
|
Page 7
|
Page 8
|
Page 9
|
Page 10
|
Page 11
|
Page 12
|
Page 13
|
Page 14
|
Page 15
|
Page 16
|
Page 17
|
Page 18
|
Page 19
|
Page 20
|
Page 21
|
Page 22
|
Page 23
|
Page 24
|
Page 25
|
Page 26
|
Page 27
|
Page 28
|
Page 29
|
Page 30
|
Page 31
|
Page 32
|
Page 33
|
Page 34
|
Page 35
|
Page 36
|
Page 37
|
Page 38
|
Page 39
|
Page 40
|
Page 41
|
Page 42
|
Page 43
|
Page 44
|
Page 45
|
Page 46
|
Page 47
|
Page 48
|
Page 49
|
Page 50
|
Page 51
|
Page 52
|
Page 53
|
Page 54
|
Page 55
|
Page 56
|
Page 57
|
Page 58
|
Page 59
|
Page 60
|
Page 61
|
Page 62
|
Page 63
|
Page 64
|
Page 65
|
Page 66
|
Page 67
|
Page 68
|
Page 69
|
Page 70
|
Page 71
|
Page 72
|
Page 73
|
Page 74
|
Page 75
|
Page 76
|
Page 77
|
Page 78
|
Page 79
|
Page 80
|
Page 81
|
Page 82
|
Page 83
|
Page 84
|
Page 85
|
Page 86
|
Page 87
|
Page 88
|
Page 89
|
Page 90
|
Page 91
|
Page 92
|
Page 93
|
Page 94
|
Page 95
|
Page 96
|
Page 97
|
Page 98
|
Page 99
|
Page 100
|
Page 101
|
Page 102
|
Page 103
|
Page 104
|
Page 105
|
Page 106
|
Page 107
|
Page 108
|
Page 109
|
Page 110
|
Page 111
|
Page 112
|
Page 113
|
Page 114
|
Page 115
|
Page 116
|
Page 117
|
Page 118
|
Page 119
|
Page 120
|
Page 121
|
Page 122
|
Page 123
|
Page 124
|
Page 125
|
Page 126
|
Page 127
|
Page 128
|
Page 129
|
Page 130
|
Page 131
|
Page 132
|
Page 133
|
Page 134
|
Page 135
|
Page 136
|
Page 137
| Page 138 |
Page 139
|
Page 140
|
Page 141
|
Page 142
|
Page 143
|
Page 144
|
Page 145
|
Page 146
|
Page 147
|
Page 148
|
Page 149
|
Page 150
|
Page 151
|
Page 152
|
Page 153
|
Page 154
|
Page 155
|
Page 156
|
Page 157
|
Page 158
|
Page 159
|
Page 160
|
Page 161
|
Page 162
|
Page 163
|
Page 164
|
Page 165
|
Page 166
|
Page 167
|
Page 168
|
Page 169
|
Page 170
|
Page 171
|
Page 172
|
Page 173
|
Page 174
|
Page 175
|
Page 176
|
Page 177
|
Page 178
|
Page 179
|
Page 180
|
Page 181
|
Page 182
|
Page 183
|
Page 184
|
Page 185
|
Page 186
|
Page 187
|
Page 188
|
Page 189
|
Page 190
|
Page 191
|
Page 192
|
Page 193
|
Page 194
|
Page 195
|
Page 196
|
Page 197
|
Page 198
|
Page 199
|
Page 200
|
Page 201
|
Page 202
|
Page 203
|
Page 204
|
Page 205
|
Page 206
|
Page 207
|
Page 208
|
Page 209
|
Page 210
|
Page 211
|
Page 212
|
Page 213
|
Page 214
|
Page 215
|
Page 216
|
Page 217