Conservation news
Founded in 1999, Mongabay is a leading provider of environmental science and conservation news.
The Tipping Point in Civilizational Collapse

(08/14/2009) Just as biological systems exhibit tipping points which once passed catalyze irreversible and often unpredictable patterns of change, so do civilizations and social structures. In past civilizational collapses, these tipping points were generally catalyzed by soil depletion, resource shortages, environmental degradation, and social upheaval.


Climate Activists Push the Limits

(08/14/2009) As major polluters and industrial countries continually postpone commitments to reduce carbon emissions, climate change activists are stepping up their efforts.


World population set to reach 7 billion in two years

(08/13/2009) Despite declining birth rates in some developed countries, the world population is still growing—and fast. A new study by the Population Reference Bureau (PRB) finds that the human population will hit a new milestone of seven billion people by 2011.


Largely unexplored rainforest slated to be leveled for gold mining in Colombia


(08/13/2009) Serrania de San Luca is a rainforest-covered massif rising to 2,300 meters (7,500 feet) in northern Colombia. Despite being little-explored and containing several endangered species, the forest is threatened by industrial gold mining operations, according to the local conservation group ProAves. Already the forest has been reduced to 10 percent of its original 2.5 million acres due to agriculture, small-scale mining, and other human impacts. Now, the Colombian government has granted large concessions to AngloGold Ashanti, a gold mining company out of South Africa which has been criticized by the Human Rights Watch for allegedly aligning itself with locally armed gangs in the Democratic Republic of Congo.


Will hydrocarbon biofuels replace gasoline and ethanol?

(08/13/2009) In a Perspectives piece in Science, John R. Regalbuto argues that the world will soon see a revolution in biofuels, but not those made from corn. Instead Regalbuto, program director of Catalysis and Biocatalysis at the National Science Foundation, says that the future of biofuels is in substances that can be converted into hydrocarbons, such as switch grass, woody biomass, corn stover, and even algae.


Tropical plant expert Stephen P. Hubbell wins this year's Eminent Ecologist Award

(08/13/2009) Stephen P. Hubbell has won the 2009 Eminent Ecologist Award. Hubbell is a staff scientist at the Smithsonian Tropical Research Institute (STRI) and professor of ecology and evolutionary biology at UCLA.


Pesticide use linked to dying frogs in California

(08/13/2009) Pesticides used by farmers in California's Central Valley could be killing frogs in the Sierra mountains, report researchers.


Brazilian beef giant announces moratorium on rainforest beef


(08/13/2009) Brazil's second-largest beef exporter, Bertin, announced it would establish a moratorium on buying cattle from farms involved in Amazon deforestation, reports Greenpeace. The move comes after the World Bank's International Finance Corporation (IFC) withdrew a $90 million loan to Bertin following revelations in a Greenpeace report that the company was buying beef produced on illegally deforested lands. The report, which linked some of the world's most prominent brands to rainforest destruction in the Amazon, had an immediate impact, triggering a cascade of events.


Greenpeace gets called out by activist group on logging agreement

(08/13/2009) A forest activist group has called out Greenpeace on its support of Kimberly-Clark's new fiber-sourcing policy.


Amazon stores 10 billion tons of carbon in 'dead wood'

(08/12/2009) Old growth forests in the Amazon store nearly 10 billion tons of carbon in dead trees and branches, a total greater than global annual emissions from fossil fuel combustion, according to scientists who have conducted the first pan-Amazon analysis of "necromass."


Boreal forests in wealthy countries being rapidly destroyed

(08/12/2009) Boreal forests in some of the world's wealthiest countries are being rapidly destroyed by human activities — including mining, logging, and purposely-set fires — report researchers writing in Trends in Ecology and Evolution.


India surpasses Japan in CO2 emissions

(08/12/2009) India accounts for about five percent of global carbon dioxide emissions, roughly a quarter of the emissions of China and the United States, according to an Indian government study reported by Reuters.


Issues around palm oil development prove complex, controversial


(08/12/2009) A new report from published by the Center for International Forestry Research (CIFOR) highlights the benefits — and controversies — of large-scale expansion of oil palm agriculture in Southeast Asia. The review, titled "The impacts and opportunities of oil palm in Southeast Asia: What do we know and what do we need to know?", notes that while oil palm is a highly productive and profitable crop, there are serious concerns about its environmental and social impact when established on disputed land or in place of tropical forests and peatlands.


Northern India's water is vanishing due to agriculture, human consumption

(08/12/2009) It's a disaster in the making: a new study by NASA and UC Irvine has found that the groundwater beneath northern India has been vanishing at a rate of a foot per year during the last decade. In total 109 cubic kilometers (26 cubic miles) has been lost in six years time—three times the size of Lake Mead in the United States.


After a hundred years, salmon swim by the Eiffel tower again

(08/12/2009) Atlantic salmon have returned to the Seine river reports the AFP. Absent for nearly a century, the salmon have returned entirely of their own volition: no reintroduction efforts were undertaken.


Historical deforestation in Madagascar may not be as bad as commonly believed



(08/12/2009) The long-held assumption that Madagascar has lost 90 percent of its forest cover due to fire and slash-and-burn agriculture may be overstated, argues new research published in Conservation Letters. Analyzing 6000-year pollen records in four sites, Malika Virah-Sawmy of Oxford University found evidence that vegetation in southeast Madagascar has for millennia been a mosaic of forests, woodlands and savannas, rather than continuous forests as generally believed. Virah-Sawmy says the findings demonstrate the importance of conserving Madagascar's remaining ecosystems as a buffer against climate change.


Incinerators in China put health of Americans at risk

(08/12/2009) Toxic pollutants from China's trash incinerators are spreading far and wide, putting the health of Chinese citizens in China and Americans in the United States at risk, reports the New York Times.


Loss of Great Barrier Reef due to global warming would cost Australia $37.7 billion

(08/12/2009) A recent study reports that the loss of Australia's Great Barrier Reef due to climate change poses a catastrophe not just for marine life, but would cost $37.7 billion during the next century.


Climate change will challenge US military

(08/11/2009) US military intelligence analysts claim that climate change will present significant strategic issues around the world. The increased occurrences and severity of storms, droughts, resource shortages, and the spread of disease are all linked to climate change.


Lessons from the crisis in Madagascar, an interview with Erik Patel


(08/11/2009) On March 17th of this year the President of Madagascar, Marc Ravalomanana, resigned his post. This made way for Andry Rajoelina, mayor of Madagascar's capital, to install himself as president with help from the military. The unrest and confusion that usually accompanies such a coup brought disaster on many of Madagascar's biological treasures. Within days of Ravalomanana's resignation, armed gangs, allegedly funded by Chinese traders, entered two of Madagascar's world-renowned national parks, Marojejy and Masoala parks, and began to log rosewood, ebonies, and other valuable hardwoods. The pillaging lasted months but the situation began to calm down over the summer. Now that the crisis in Madagascar has abated—at least for the time being—it's time to take stock. In order to do so, Mongabay spoke to Erik Patel, an expert on the Critically Endangered Silky Sifaka and frequent visitor to Madagascar, to find out what the damage looks like firsthand and to see what lessons might be learned.


New carnivorous plant big enough to swallow a rat

(08/11/2009) A newly discovered carnivorous plant in the central Philippines is large enough to catch a rat, according to a story by the BBC. Nepenthes attenboroughii, named after naturalist and broadcast David Attenborough, is a member of the pitcher plant family, so-called because it is shaped like a large pitcher. The plant preys on insects and animals that fall into its gaping maw.


Brazil's environment minister Minc to step down

(08/11/2009) Brazil's environment minister Carlos Minc will step down in March to run for deputy in the Rio de Janeiro state legislature in general elections next October, reports Reuters.


LUSH cosmetics launches campaign against palm oil


(08/10/2009) LUSH Cosmetics, a leading cosmetics-maker, will no longer use palm oil due to environmental concerns over its production. LUSH, which is now selling a palm oil-free soap, has launched a two-pronged campaign to make consumers aware of the impacts of palm cultivation on tropical forests and encourage other consumer-products companies, including Procter & Gamble, Unilever and Nestle, to reformulate their products using alternatives to palm oil.


Air quality worsens in Malaysia due to forest fires

(08/10/2009) Air quality in Malaysian Borneo is worsening as large numbers of fires rage near the Sarawak-Brunei border, reports the Star newspaper.


Greenpeace drops boulders in Swedish waters to protect marine life from bottom trawling

(08/10/2009) Activists with Greenpeace have begun placing massive granite rocks in Swedish waters to prevent fishing boats from bottom trawling in sensitive areas.


Photos: hundreds of new species discovered in Himalayan region, threatened by climate change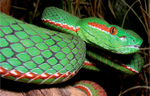 (08/10/2009) Scientists from a variety of organizations have found over 350 new species in the Eastern Himalayas, including a flying frog, the world's smallest deer, and a gecko which has walked the earth for 100-million-years, according to a new report by the World Wildlife Fund (WWF). The report, entitled Where World's Collide, warns that these rare biological treasures, as well as numerous other species, are threatened in the Eastern Himalayas by climate change.


Farmers have poor understanding of role of wildlife in protecting crops

(08/10/2009) Environmental conservation depends, to a large degree, on public acceptance. Understanding people's opinions on ecosystems and wildlife can be very helpful in designing programs that aim to benefit both the environment and society. A new study, published in Tropical Conservation Science, interviewed organic shade-coffee farmers in Cuetzalan, Mexico, to understand how they perceive the wild animals that live in their fields, as well as their knowledge of the ecological roles these species play in maintaining ecosystem services.


Golden lion tamarins play key role in seed dispersal in Brazil's Mata Atlantica

(08/10/2009) Golden lion tamarins play an important role in seed dispersal in Brazil's Mata Atlantica, report researchers writing in the the journal Tropical Conservation Science.


Priorities in global bird conservation 'misplaced'

(08/10/2009) Bird conservation is misplacing its priorities by focusing on non-threatened bird species in developed countries, rather than threatened species from tropical nations, report researchers writing in Tropical Conservation Science.


Better species distribution modeling needed for the tropics

(08/10/2009) In order to conserve the world's biodiversity we need to know where species are found. We also need to predict where they might be found if the climate changes or human activity alters habitats. One way of gaining such knowledge is through field studies. Such work on the ground produces lists of species and adds to museum collections. However many tropical areas have not yet been visited by scientists. Even the most detailed studies from the best known areas of the tropics are far from exhaustive. This means that accurate distribution maps are not available for many tropical species. In order to address the problem increasingly sophisticated computer models have been designed that aim to predict where species might occur based on current knowledge. These models can often add a great deal of value to the limited information available. However, models are only as good as the data from which they are built.


Despite legal protection, Indian turtles are poached for restaurant trade

(08/10/2009) Despite being accorded the highest level of protection under Indian law, soft shell turtles are regularly trafficked in Kerala for the restaurant trade, report researchers writing in in the journal Tropical Conservation Science.


Earthworm diversity in Vietnam

(08/10/2009) Central Vietnam is a region that suffers from hostile climate (drought, flooding) and sandy soils that are low in fertility. As a consequence of these conditions, the regions is less favored for agricultural development than the Mekong River Delta. Soils fertility is a function of the quantity and quality of organic matter transformed by soil organisms, like earthworms, which are commonly viewed as bio-indicators of soils fertility.


Gorillas orphaned by bushmeat trade set free on island


(08/10/2009) The Fernan-Vaz Gorilla Project has set free six young gorillas on an island outside of Loango National Park in Gabon. The release marks a new stage in the rehabilitation of the gorillas. The six western lowland gorillas, ranging from two to seven years of age, were orphaned when their respective parents were killed for bushmeat. The island provides a refuge from poachers and other predators where the gorillas are able to acclimate to the wild in safety.


Ban Ki-Moon: climate change 'greatest collective challenge we face'

(08/10/2009) United Nations Secretary-General Ban Ki-Moon spoke on Monday of the challenges facing the world and singled out climate change as the greatest.


New website consolidates national red lists for endangered species

(08/09/2009) The Zoological Society of London (ZSL) has brought together national red lists from around the world for the first time in one location. From the cliff tiger beetle in the United Kingdom (classified as 'rare') to the Asian elephant in Sir Lanka (considered 'vulnerable') the website (www.nationalredlists.org) brings together data on over 50,000 species from 40 countries.


Large Trees Declining in Yosemite

(08/07/2009) A recent study by the U.S Geological Survey (USGS) indicates a substantial decline in the number of large-diameter trees in Yellowstone National Park. Between the 1930s and the 1990s there was a 24% decline in large diameter trees.


Peru to proceed with oil and gas auctions in the Amazon despite indigenous protests

(08/07/2009) Despite violent protests by indigenous groups over plans to expand oil and gas exploration in the Peru's Amazon rainforest, energy investments in the South American country are expected to increase to $1.5 billion in both 2009 and 2010, reports Reuters.


Limit palm oil development to lands that store less than 40 tons of carbon/ha - study

(08/06/2009) A new study finds oil palm plantations store less carbon than previously believed, suggesting that palm oil produced through the conversion of tropical forests carries a substantial carbon debt.


Kimberly-Clark announces greener wood fiber sourcing, sparking debate between environmentalists

(08/06/2009) Kimberly-Clark Corporation, the maker of Kleenex, Scott and Cottonelle brands, has announced stronger fiber sourcing standards that will reduce the company's impact on forests worldwide. The move comes in response to a long campaign by Greenpeace, an environmental group that is now advising Kimberly-Clark on its forest policy.


Amazon deforestation falls in June

(08/05/2009) Deforestation in the Brazilian Amazon during June dropped at least 4.4 percent to the year earlier period, keeping Brazil on pace for the lowest forest loss since annual record-keeping began in 1988.


Millenium Project's "State of the Future" Report Cites 21st Century Threats

(08/05/2009) The United Nations Millenium Project has recently published its 2009 "State of the Future" report. The publication states that 50% of the global population is at risk of social conflict and violence due to unemployment from the recent recession, as well as pervasive threats such as lack of water, food, and energy resources. The report also cites the cumulative effects of climate change and poor environmental and economic conditions as contributing, problematic issues.


Imbalance in Earth's Biogeochemical Cycles

(08/05/2009) Scientists are currently meeting at the 94th annual Ecological Society of America (ESA) symposium in New Mexico to discuss, among other topics, the massive upset of the natural biogeochemical cycles of the Earth System.


Chinese factory closes following cadmium pollution protest

(08/05/2009) The Xianghe Chemical Factory in China was closed after protests from local residents in the central Human Province. The plant had recently been the target of several widely-covered "mass-incidents" of violent protest. Nearly 1,000 protestors called for immediate closure of the plant last week.


Did malaria come from chimps?

(08/03/2009) Malaria may have jumped from chimpanzees to humans much like AIDS did, report researchers writing in Proceedings of the National Academy of Sciences.


Madagascar issues fines for timber stolen from national parks during political crisis

(08/03/2009) Authorities in Madagascar have blocked shipment of 176 containers of rosewood and other valuable timber from Vohémar port, pending payment of 72 million Malagasy ariary ($37,500) in fines reports Noro Niaina of Les Nouvelles. The wood was illegally harvested from Marojejy and Masoala National Parks during the chaos that followed a March military coup on the Indian Ocean island nation.


Peru to raise payment to indigenous communities for Amazon forest conservation


(08/03/2009) Peru's environment minister now says the government will pay indigenous communities 10 sols ($3.30) for every hectare of rainforest they help to preserve, reports the Latin American Herald. Previously Antonio Brack said that communities would see about half that amount. The $3.30-per-hectare figure is low by international standards. Under a proposed mechanism that compensates countries for reducing deforestation (REDD), forest land could be worth $800 or more per hectare for its carbon (225 tons of carbon/ha), depending on its level of threat. Forests in areas of high deforestation would be compensated at a higher rate than inaccessible forests at low-risk of development. But Brack left open the possibility that communities could receive higher payment if parties agree to include REDD compensation in a future climate framework.


Indigenous communities threatened by climate change

(08/03/2009) Indigenous cultures around the world are facing increasing threats with the effects of climate change. In addition to the myriad organisms condemned to extinction by climate change, many indigenous human cultures are also in danger. Entire island populations must relocate as rising ocean levels bring devastating storm surges, food supplies for tropical communities are becoming scarcer, and remote Arctic populations are becoming more isolated as polar ice vanishes.


Weeks after bloodshed, American oil moves into Peruvian Amazon, putting rainforest, possible archeological site at risk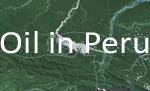 (08/03/2009) Barely six weeks after a dozen Amazon natives were gunned down by the Peruvian Army in the oil town of Bagua for protesting the cozy relationship between Big Oil and the government of President Alan Garcia, I find myself on the banks of the Mother of God River in Salvacion, Peru, wondering if all those folks died in vain. Any day now, the bulldozers will be moving in as Texas-based Hunt Oil Company – with the full go-ahead of the Peruvian government -- fires its first salvo in its assault against the million-acre pristine rainforest wilderness of the little-known and largely unexplored Amarakaeri Communal Reserve.


Al talar los bosques, los orangutanes bebé quedan abandonados

(08/02/2009) A medida que los bosques de Borneo son arrasados para plantaciones de palma de aceite, los centro de vida salvaje están recibiendo cada vez más orangutanes huérfanos y son preparados para su reinserción a la selva. No obstante, los primates amenazados enfrentan ahora una nueva amenaza; no hay suficiente espacio para retornarlos.


Turning wasteland into rainforest

(07/31/2009) The highly touted reforestation project launched by orangutan conservationist Willie Smits in Indonesian Borneo is detailed in this week's issue of Science.



Page 1
|
Page 2
|
Page 3
|
Page 4
|
Page 5
|
Page 6
|
Page 7
|
Page 8
|
Page 9
|
Page 10
|
Page 11
|
Page 12
|
Page 13
|
Page 14
|
Page 15
|
Page 16
|
Page 17
|
Page 18
|
Page 19
|
Page 20
|
Page 21
|
Page 22
|
Page 23
|
Page 24
|
Page 25
|
Page 26
|
Page 27
|
Page 28
|
Page 29
|
Page 30
|
Page 31
|
Page 32
|
Page 33
|
Page 34
|
Page 35
|
Page 36
|
Page 37
|
Page 38
|
Page 39
|
Page 40
|
Page 41
|
Page 42
|
Page 43
|
Page 44
|
Page 45
|
Page 46
|
Page 47
|
Page 48
|
Page 49
|
Page 50
|
Page 51
|
Page 52
|
Page 53
|
Page 54
|
Page 55
|
Page 56
|
Page 57
|
Page 58
|
Page 59
|
Page 60
|
Page 61
|
Page 62
|
Page 63
|
Page 64
|
Page 65
|
Page 66
|
Page 67
|
Page 68
|
Page 69
|
Page 70
|
Page 71
|
Page 72
|
Page 73
|
Page 74
|
Page 75
|
Page 76
|
Page 77
|
Page 78
|
Page 79
|
Page 80
|
Page 81
|
Page 82
|
Page 83
|
Page 84
|
Page 85
|
Page 86
|
Page 87
|
Page 88
|
Page 89
|
Page 90
|
Page 91
|
Page 92
|
Page 93
|
Page 94
|
Page 95
|
Page 96
|
Page 97
|
Page 98
|
Page 99
|
Page 100
|
Page 101
|
Page 102
|
Page 103
|
Page 104
|
Page 105
|
Page 106
|
Page 107
|
Page 108
|
Page 109
|
Page 110
|
Page 111
|
Page 112
|
Page 113
|
Page 114
|
Page 115
|
Page 116
|
Page 117
|
Page 118
|
Page 119
|
Page 120
|
Page 121
|
Page 122
|
Page 123
|
Page 124
|
Page 125
|
Page 126
|
Page 127
|
Page 128
|
Page 129
|
Page 130
|
Page 131
|
Page 132
|
Page 133
|
Page 134
|
Page 135
| Page 136 |
Page 137
|
Page 138
|
Page 139
|
Page 140
|
Page 141
|
Page 142
|
Page 143
|
Page 144
|
Page 145
|
Page 146
|
Page 147
|
Page 148
|
Page 149
|
Page 150
|
Page 151
|
Page 152
|
Page 153
|
Page 154
|
Page 155
|
Page 156
|
Page 157
|
Page 158
|
Page 159
|
Page 160
|
Page 161
|
Page 162
|
Page 163
|
Page 164
|
Page 165
|
Page 166
|
Page 167
|
Page 168
|
Page 169
|
Page 170
|
Page 171
|
Page 172
|
Page 173
|
Page 174
|
Page 175
|
Page 176
|
Page 177
|
Page 178
|
Page 179
|
Page 180
|
Page 181
|
Page 182
|
Page 183
|
Page 184
|
Page 185
|
Page 186
|
Page 187
|
Page 188
|
Page 189
|
Page 190
|
Page 191
|
Page 192
|
Page 193
|
Page 194
|
Page 195
|
Page 196
|
Page 197
|
Page 198
|
Page 199
|
Page 200
|
Page 201
|
Page 202
|
Page 203
|
Page 204
|
Page 205
|
Page 206
|
Page 207
|
Page 208
|
Page 209
|
Page 210
|
Page 211
|
Page 212
|
Page 213
|
Page 214
|
Page 215
|
Page 216
|
Page 217
|
Page 218
|
Page 219