Conservation news
Founded in 1999, Mongabay is a leading provider of environmental science and conservation news.
Fit with tiny backpacks, songbirds reveal speed of migration at 311 miles a day
(02/12/2009) Using extra tiny geo-locator backpacks, researchers have tracked songbirds' seasonal migrations for the first time, according to research published in Science . The researchers discovered that these beloved birds fly faster and further than anyone ever imagined. The data taken from the geo-locators surprised everyone. Stutchbury and her team discovered that during their migrations between Pennsylvania and South America songbirds flew more than 311 miles a day, three times higher than previous estimates.


Payments for eco services could save the Amazon



(02/12/2009) Paying for the ecological services provided by the Amazon rainforest could be the key to saving it, reports a new analysis from WWF. The study, Keeping the Amazon forests standing: a matter of values, tallied the economic value of various ecosystem services afforded by Earth's largest rainforest. It found that standing forest is worth, at minimum, $426 per hectare per year.


Carbon market surges 84% in 2008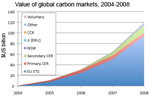 (02/12/2009) The value of the global carbon market surged 84 percent to $118 billion in 2008 despite the worldwide financial crisis, reports New Carbon Finance. Data from the market research firm shows that transaction volume for carbon dioxide emissions allowances reached four billion tons for the year, an increase of 42 percent over 2007.


France's Suez liable for illegal deforestation, "dynamite fishing" in the Amazon rainforest

(02/11/2009) A consortium building the Jirau hydroelectric dam in Brazil near the Bolivian border has been ordered to pay roughly $3.5 million in fines for illegally logging nearly 50 acres (18.6 ha) of forest and using dynamite to kill 11 tons of fish in local rivers, reports the Spanish news agency EFE.


Jaguar photographed for the first time in Central Mexico

(02/11/2009) As a result of a research effort by the Autonomous University of the State of Mexico (UAEM) and the University of Alicante (UA), scientists have for the first time photographed a wild jaguar in central Mexico. The sighting has significant conservation implications, showing that the big cat still occurs in central Mexico despite persecution by hunters, habitat destruction, and depletion of prey.


Global warming drives birds north

(02/11/2009) Nearly 60 percent of the 305 species found in North America in winter have shifted their ranges northward by an average of 35 miles, according to an assessment by the Audubon Society.


Global warming may drive the Amazon rainforest toward seasonal forests rather than savanna

(02/11/2009) Changes in rainfall resulting from climate change may drive the parts of Amazon rainforest toward seasonal forests rather than savanna, argue researchers writing in the Proceedings of the National Academy of Sciences


Obama blocks offshore oil drilling for now

(02/11/2009) The Obama administration has shelved a plan by the Bush Administration to open U.S. coastal waters to oil and gas drilling. The proposal, put forth on the last business day of the Bush Administration, had been vehemently opposed by environmental groups.


Middle class communities are worst managers of fisheries

(02/11/2009) "Middle class" villages in Africa are more likely to deplete their fisheries than poor- and wealthy communities, reports a new study published in Current Biology.


South American fox confronts prey eight times its size


(02/10/2009) In a paper in Mammalia researchers from the Wildlife Conservation Society (WCS) announce the first observation of South America's culpeo fox hunting young guanacos, a relative of llamas. In doing so the fox comes head-to-head with aggressive mothers defending their young: researchers were surprised to find the small 30 pound (14 kg) predator facing off a group of 260 pound (120 kg) adult guanacos.


Indonesian ecolabeling initiative providing cover for rainforest destruction

(02/10/2009) The Indonesian Ecolabel Institute is facilitating rainforest destruction by issuing "sustainable forest management certificates" to companies that convert natural and peatlands into industrial timber estates, allege national environmental groups.


Amazon indian tribe accused of killing and eating farmer

(02/10/2009) Five members of the Kulina tribe in the Brazilian Amazon are on the run after allegedly killing and eating a farmer in a "ritual act of cannibalism", reports CNN.


Political violence in Madagascar may lead Daewoo to abandon controversial farm project

(02/10/2009) Political instability and low commodity prices may lead South Korea's Daewoo Logistics to delay or pull out of a controversial agricultural project in Madagascar, reports Reuters.


Kerry, Lugar: U.S. has opportunity to lead on climate, forest conservation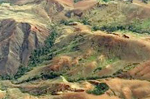 (02/10/2009) The United States can reassert itself as a global leader on the environment by supporting an initiative to fight climate change by protecting forests, said leaders from a broad range of political, environmental, development and business communities at a meeting on Capitol Hill Monday. Joined by senators John Kerry (D-MA) and Richard Lugar, the "Avoided Deforestation Partners" coalition called for Congress to include "strong tropical forest protection measures in U.S. climate change legislation" ahead of this December's climate conference in Copenhagen, Denmark.


Salamander populations collapse in Central America

(02/09/2009) Salamanders in Central America — like frogs, toads, and other amphibians at sites around the world — are rapidly and mysteriously declining, report researchers writing in the journal Proceedings of the National Academy of Sciences. Disturbingly, salamanders are disappearing from protected areas and otherwise pristine habitats.


408 mammal species discovered since 1993

(02/09/2009) The discovery of 408 species of mammals — the planet's best-known group of animals 𔃐 since 1993 demonstrates our poor understanding of global biodiversity, argue scientists writing in Proceedings of the National Academy of Sciences.


48 'new' species of dinosaur discovered

(02/09/2009) In just four years a University of Portsmouth palaeontologist has discovered 48 new species from the age of the dinosaurs.


As sea ice retreats, swathe of Arctic closed to fishing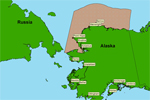 (02/06/2009) The North Pacific Fishery Management Council (NPFMC) voted unanimously to close off more than 150,000 square nautical miles of the Arctic sea to commercial fishing. The decision, welcomed by an array of environmentalists and industry groups, is a preventative measure to protect fisheries that have become more accessible as a result of declining sea ice in the Arctic. It is the first time that the federal government has closed a fishery due to climate change instead of over-fishing, says supporters of the ban.


Boy Scouts of America have logged 34,000 acres of forest in 20 years

(02/06/2009) A nationwide review of the Boy Scouts of America by Hearst newspapers has shown that one-third of Boy Scouts' councils have been involved in logging to raise funds for the beleaguered organization.


New model uses carbon credits, sustainable palm oil to save Indonesia's rainforests


(02/05/2009) The World Resources Institute (WRI) has launched an innovative avoided deforestation model that aims to deter conversion of Indonesian rainforest for oil palm plantations. The project, dubbed "POTICO" (Palm Oil, TImber, Carbon Offsets), integrates sustainable palm oil, FSC-certified timber, and carbon offsets in order to "divert new oil palm plantations onto degraded lands and bring the forests that were slated for conversion into certified sustainable forestry".


Tropical forest tree is source of new mosquito repellent as effective as DEET

(02/05/2009) Isolongifolenone, a natural compound found in the Tauroniro tree (Humiria balsamifera) of South America, has been identified as an effective deterrent of mosquitoes and ticks, report researchers writing in the latest issue of Journal of Medical Entomology.


Gravitational effects may boost sea level rise by 25% along U.S. coast

(02/05/2009) The melting of the West Antarctic Ice Sheet could cause sea level to rise more than previously predicted for some regions, including the U.S. coastline, report researchers writing in the journal Science.


Frogs can be used to predict biodiversity hotspots

(02/05/2009) Tree frogs may help scientists inexpensively predict biodiversity hotspots for conservation, report researchers writing in the journal Science.


Secretary of Energy warns of dire future for agriculture in California

(02/05/2009) Secretary of Energy Steven Chu warned climate change could severely impact California agricultural industry by the end of the century, reported the Los Angeles Times.


Indigenous rights' groups to oppose effort to certify 'sustainable' aquaculture

(02/05/2009) A coalition of indigenous rights' groups and grassroots environmental organizations will oppose the World Wildlife Fund's move to improve environmental stewardship of the aquaculture industry through a certification system.


Butterfly tricks ants by mimicking their queen's vocalizations

(02/05/2009) With cohesive hierarchical societies and a number of communication techniques, ants have been able to conquer a wide variety of ecosystems with great success. However, according to a recent paper in Science ants' highly structured society at times comes with a price. A number of insects have evolved means to covertly infiltrate the ants' society and live off their work and bounty by closely mimicking various ant communication methods. While scientists believe that these parasitical insects largely mimic ant communications like chemical exchange and physical contact—such as touching antennae—the study, however, discovered a butterfly which succeeds in infiltrating the highest echelons of ant society by vocalizing like a queen.


New York zoos, aquariums saved from funding cut

(02/05/2009) The New York State Legislature has rejected Governor David Paterson's proposal to cut funding for state zoos by 55 percent for 2009 after public uproar.


Global warming to strengthen Arctic storms

(02/05/2009) Arctic storms could worsen due to climate change, putting fisheries, oil and gas exploration, and sea lanes at risk, warn researchers writing in the journal Climate Dynamics.


Brazil to boost spending on infrastructure to counter economic crisis

(02/05/2009) Brazil will increase spending on infrastructure projects by 28 percent to in response to the global financial crisis, reports Bloomberg.


Sustainable farming is the only way to feed the planet going forward


(02/05/2009) Embracing more sustainable farming methods is the only way for the world's farmers to grow enough food to meet the demands of a growing population and respond to climate change, the top crop expert with the United Nations Food and Agriculture Organization (FAO) said today.


Norway to pay Guyana to save its rainforests


(02/05/2009) Norway will provide financial support for Guyana's ambitious plan to conserve its rainforests, reports the Guyana Chronicle. Meeting in Oslo, Norway on Tuesday, Guyana President Bharrat Jagdeo and Norwegian Prime Minister Jens Stoltenberg signed a Memorandum of Understanding agreeing to establish a partnership to reduce greenhouse gas emissions from deforestation and forest degradation (REDD). The leaders will push for the incorporation of a REDD mechanism that includes low deforestation countries like Guyana in a post-2012 climate change agreement.


Google Earth now allows ocean exploration, tracking of sharks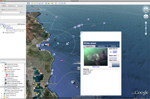 (02/05/2009) Google Earth now allows users to dive beneath the surface of the world's oceans to see coral reefs, trenches, and other marine wonders. The new version, Google Earth 5, includes layers showing locations of shipwrecks and surf spots; routes for ocean expeditions; the movements of GPS-tracked sea animals; and information (including videos and images) about the ocean environment from sources including National Geographic, the Cousteau Society, the International Union for Conservation of Nature (IUCN), the Monterey Bay Aquarium, and the National Oceanic and Atmospheric Administration (NOAA).


Cap or Tax Carbon Emissions?

(02/04/2009) Debate is raging about the relative merits of a carbon tax or a cap and trade system as the centerpiece of federal legislation to reduce emissions that fuel global warming. Here is why cap and trade must be the U.S. policy instrument of choice.


Monstrous prehistoric snake provides glimpse of warmer tropical forests

(02/04/2009) On Wednesday scientists announced the discovery of the world's largest snake, a prehistoric beast which preyed on giant turtles and crocodile-like reptiles in South America after the demise of the dinosaurs. As amazing as the discovery is, its greatest importance may be the clues it provides conservationists about the future of tropical forests under various global warming scenarios.


World's largest snake discovered: prehistoric serpent was twice the size of an anaconda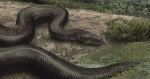 (02/04/2009) Paleontologists have recently uncovered the world's largest snake announces a paper in Nature. Measuring an astonishing 42 to 45 feet, the Titanoboa cerrejonensis makes the anaconda look diminutive. In fact the prehistoric serpent even makes once-ridiculous horror movie snakes appear conservative. "Truly enormous snakes really spark people's imagination, but reality has exceeded the fantasies of Hollywood," said Jonathan Bloch, one of the leaders of the party that discovered the prehistoric serpent. "The snake that tried to eat Jennifer Lopez in the movie Anaconda is not as big as the one we found."


Heart of Borneo conservation initiative at risk from Indonesian development plan



(02/04/2009) Indonesia's Defense Minister Juwono Sudarsono is pushing a proposal to develop economic zones along the border between Malaysia and Kalimantan "as soon as possible" for national security reasons, reports the Jakarta Globe. The plan — which Juwono claims is to protect Indonesia's sovereignty — would undermine the historic Heart of Borneo conservation initiative signed in 2007 by spurring massive expansion of logging, plantation development, and road construction in the biologically-rich region.


Malaysian government says forest reserve 'plundered' for oil palm development

(02/03/2009) Responding to allegations by the Human Rights Commission of Malaysia (Suhakam) that indigenous people have been forced from their lands (a charge it denied), the Sabah Forestry Department said that more than 30 percent of Mt. Pock And Tanjong Nagos Forest Reserves were "plundered" by "people with means to plant illegal oil palm including companies" up until 2001. The statement is noteworthy in that leaders of the Malaysian Palm Oil Council, the marketing and lobbying arm of the Malaysian palm oil industry, have maintained that oil expansion has not taken place at the expense of natural forest in Malaysia.


Photos of new frogs discovered in Colombia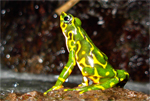 (02/03/2009) Ten undescribed species of amphibians — including nine frog and one salamander — have been discovered in the mountains of Colombia, report scientists from Conservation International (CI). The "new" amphibians included spiky-skinned, orange-legged rain frog, three poison dart frogs and three glass frogs, named for their transparent skin. The amphibians were discovered during a recent Rapid Assessment Program (RAP) expedition in the Tacarcuna area of the Darien, near the border with Panama.


12 new species of frogs discovered in India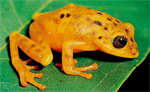 (02/03/2009) A dozen previously unknown species of frogs have been discovered in the forests of Western Ghats according to a paper published in latest issue of Zoological Journal of Linnean Society, London. The 12 species have been identified following a revision of the Philautus genus and are the result of ten years of field study in Kerala, Tamil Nadu, Karnataka. Goa, Maharashtra, and part of Gujarat, in the Western Ghats. The Western Ghats are considered a global biodiversity hotspot for their species richness and the threats the mountain range faces.


Cellulosic ethanol healthier, better for the environment, than corn ethanol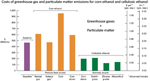 (02/03/2009) Ethanol produced from switchgrass, prairie biomass, and Miscanthus will reduce the environmental and health impacts of expanded biofuels production relative to using corn as a feedstock, report researchers writing in the journal Proceedings of the National Academy of Sciences.


Nemo at risk from CO2 emissions? Ocean acidification may hurt baby fish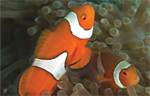 (02/02/2009) Increasing carbon dioxide concentrations in the atmosphere may have an unexpected impact on marine ecosystems: disorienting fish larvae. Research published in this week's issue of the Proceedings of the National Academy of Sciences (PNAS) found that ocean acidification disrupts the olfactory sense of clownfish larvae, making it difficult for the fish to find a habitat, which for clownfish is a sea anemone.


Chocolate has been a delicacy north of Mexico for a thousand years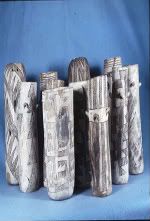 (02/02/2009) Chocolate, produced from cacao beans, has been a part of American culture for a thousand years according to new paper published in the Proceedings of the National Academy of Sciences. Analyzing chemical residue from jars of native peoples in New Mexico, researchers Patricia Crown and Jeffrey Hurst discovered theobromine, a chemical signature of cacao. The jars have been dated from 1000 to 1125 AD, well over three hundred years before Columbus and the earliest recorded discovery of cacao north of Mexico. The cacao jars are from Pueblo Bonito, an archaeological site in Chaco Canyon, which is located in northwestern New Mexico. Chaco Canyon, once home to 2,000-5,000 inhabitants, was composed of a dense group of pueblos, of which Bonito was the largest. Incorporating 800 rooms, Pueblo Bonito was the center of a number of towns and villages in Chaco Canyon.


Seeking out the world's rarest and most endangered birds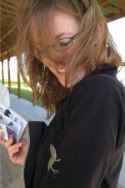 (02/02/2009) For an evolutionary biologist there is no conservation group whose work is more exciting than EDGE, a program developed by the Zoological Society of London (ZSL). Unique in the conservation world, EDGE chooses the species to focus on based on a combination of their threat of extinction and evolutionary distinctness. Katrina Fellerman, an evolutionary biologist herself and the EDGE birds' coordinator, describes the organization as one that focuses on species, which "to put it bluntly, if lost, there would be nothing like them left in the world today". Explaining further Fellerman says "We use evolutionary distinctiveness (ED) as a species-specific measure of the relative evolutionary value of species - it is a way of apportioning conservation value according to a species' phylogenetic position. Species with few or no close relatives on the 'tree of life' have the highest ED scores."


Embarking on a career in science? Learn from interviews with young scientists

(02/02/2009) Mongabay.com is excited to announce a new series of interviews with 'young scientists'. These interviews will focus on scientists who while only recently starting their career have already achieved notable success.


Amazon scientists awarded 'Nobel Prize' of conservation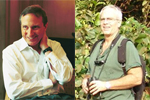 (02/01/2009) Thomas Lovejoy of the H. John Heinz III Center for Science, Economics and the Environment and William F. Laurance of the Smithsonian Tropical Research Institute (STRI) have been awarded one of ecology's most coveted prizes for their work to understand and conserve the Amazon rainforest. The €400,000 BBVA Foundation Frontiers of Knowledge Award in Ecology and Conservation Biology is given annually to "honor contributions which significantly advance the stock of knowledge in this area for reasons of their importance and originality."


Wind energy jobs now exceed coal mining jobs

(02/01/2009) Wind industry jobs now outnumber those in coal mining, reports CNNMoney.


Giant population of lions could live war-torn region


(01/30/2009) The war-torn frontier between Uganda and the Democratic Republic of the Congo has prey to support more than 900 lions, but conservationists must act soon to protect the big cats from poaching and poisoning by livestock herders, report researchers writing in the journal Oryx. The study, which was conducted by Adrian Treves of the University of Wisconsin-Madison and colleagues from Wildlife Conservation Society and the Panthera Foundation, relied on aerial surveys of lion prey — buffalo, warthog, waterbuck and other ungulates — which were then used to estimate the region's potential lion population.


Photo of new bird species discovered in China

(01/30/2009) A previously unknown species of babbler has been discovered in China's Guangxi province near the border with Vietnam, reports Birdlife International.


Glaciers decline in ice mass for 18th straight year

(01/30/2009) Glaciers worldwide lost ice mass for the 18th consecutive year due to warming temperatures and reduce snowfall, reports the University of Zurich's World Glacier Monitoring Service. Alpine glaciers lost on average 1.3 meters of thickness in 2006 and 0.7 meters in 2007, extending an 11.3-meter (36-foot) retreat since 1980.


California faces severe drought

(01/30/2009) California appears to be on track for its worst drought since the early 1990s, warned the state's Department of Water Resources (DWR) following its survey of snowpack and other water resources.



Page 1
|
Page 2
|
Page 3
|
Page 4
|
Page 5
|
Page 6
|
Page 7
|
Page 8
|
Page 9
|
Page 10
|
Page 11
|
Page 12
|
Page 13
|
Page 14
|
Page 15
|
Page 16
|
Page 17
|
Page 18
|
Page 19
|
Page 20
|
Page 21
|
Page 22
|
Page 23
|
Page 24
|
Page 25
|
Page 26
|
Page 27
|
Page 28
|
Page 29
|
Page 30
|
Page 31
|
Page 32
|
Page 33
|
Page 34
|
Page 35
|
Page 36
|
Page 37
|
Page 38
|
Page 39
|
Page 40
|
Page 41
|
Page 42
|
Page 43
|
Page 44
|
Page 45
|
Page 46
|
Page 47
|
Page 48
|
Page 49
|
Page 50
|
Page 51
|
Page 52
|
Page 53
|
Page 54
|
Page 55
|
Page 56
|
Page 57
|
Page 58
|
Page 59
|
Page 60
|
Page 61
|
Page 62
|
Page 63
|
Page 64
|
Page 65
|
Page 66
|
Page 67
|
Page 68
|
Page 69
|
Page 70
|
Page 71
|
Page 72
|
Page 73
|
Page 74
|
Page 75
|
Page 76
|
Page 77
|
Page 78
|
Page 79
|
Page 80
|
Page 81
|
Page 82
|
Page 83
|
Page 84
|
Page 85
|
Page 86
|
Page 87
|
Page 88
|
Page 89
|
Page 90
|
Page 91
|
Page 92
|
Page 93
|
Page 94
|
Page 95
|
Page 96
|
Page 97
|
Page 98
|
Page 99
|
Page 100
|
Page 101
|
Page 102
|
Page 103
|
Page 104
|
Page 105
|
Page 106
|
Page 107
|
Page 108
|
Page 109
|
Page 110
|
Page 111
|
Page 112
|
Page 113
|
Page 114
|
Page 115
|
Page 116
|
Page 117
|
Page 118
|
Page 119
|
Page 120
|
Page 121
|
Page 122
|
Page 123
|
Page 124
|
Page 125
|
Page 126
|
Page 127
|
Page 128
|
Page 129
|
Page 130
|
Page 131
| Page 132 |
Page 133
|
Page 134
|
Page 135
|
Page 136
|
Page 137
|
Page 138
|
Page 139
|
Page 140
|
Page 141
|
Page 142
|
Page 143
|
Page 144
|
Page 145
|
Page 146
|
Page 147
|
Page 148
|
Page 149
|
Page 150
|
Page 151
|
Page 152
|
Page 153
|
Page 154
|
Page 155
|
Page 156
|
Page 157
|
Page 158
|
Page 159
|
Page 160
|
Page 161
|
Page 162
|
Page 163
|
Page 164
|
Page 165
|
Page 166
|
Page 167
|
Page 168
|
Page 169
|
Page 170
|
Page 171
|
Page 172
|
Page 173
|
Page 174
|
Page 175
|
Page 176
|
Page 177
|
Page 178
|
Page 179
|
Page 180
|
Page 181
|
Page 182
|
Page 183
|
Page 184
|
Page 185
|
Page 186
|
Page 187
|
Page 188
|
Page 189
|
Page 190
|
Page 191
|
Page 192
|
Page 193
|
Page 194
|
Page 195
|
Page 196
|
Page 197
|
Page 198
|
Page 199
|
Page 200
|
Page 201
|
Page 202
|
Page 203
|
Page 204
|
Page 205