conservation news and environmental science news.


Boreal forest fires important source of emissions

(10/31/2007) Forest fires in the boreal forests of Canada are an important source of greenhouse gas emissions reports a new study published in the journal Nature.


Dutch: no subsidies for biofuels-driven rainforest destruction

(10/31/2007) The Dutch government will exclude palm oil from "green energy" subsidies as growing evidence suggests that palm oil is often less sustainable than advertised.


Amphibian extinction may be worse than thought

(10/31/2007) Amphibian extinction rates may be higher than previously thought, according to new DNA analysis that found more than 60 unrecognized species in the Guiana Shield of South America.


Threatened Amur tiger shows signs of recovery

(10/31/2007) In a world where many animals are under siege, the Amur tiger -- popularly known in the West as the Siberian tiger -- offers an encouraging message: the population of the huge cat is showing signs of recovery.


Study reveals that nitrogen fertilizers deplete soil organic carbon

(10/30/2007) The common practice of adding nitrogen fertilizer is believed to benefit the soil by building organic carbon, but four University of Illinois soil scientists dispute this view based on analyses of soil samples from the Morrow Plots that date back to before the current practice began.


IBM finds recycling can cut solar cell manufacturing costs

(10/30/2007) IBM today announced a silicon wafer recycling system that could help ease the refined silicon shortage that has driven up production costs of solar energy panels.


WSJ inquiry pushes FSC to cancel logging certification in endangered forest

(10/30/2007) An inquiry by The Wall Street Journal prompted the Forest Stewardship Council (FSC), an environmental body that runs a widely accepted "green" labeling system for forestry products, to revoke certification for a Singapore-based Asia Pulp & Paper Co. (APP) project on the Indonesian island of Sumatra.


San Francisco hit by 5.6 earthquake

(10/30/2007) The San Francisco Bay Area was struck by a magnitude 5.6 earthquake at 8:04 p.m. local time. The quake was centered at a depth of 5.7 miles about 9 miles from downtown San Jose.


China struggles with urban pollution

(10/29/2007) About 60 percent of Chinese cities still regularly suffer from air pollution and have no centralized sewage treatment facilities, according to a report by China's environment watchdog, the State Environmental Protection Administration (SEPA).


China to spend $14.4 billion clean up polluted lake

(10/29/2007) China will spend $14.4 billion to clean up one of the country's largest and most polluted lakes, according to a report in the International Herald Tribune.


As colorful frog leaps toward extinction, experts look for clues

(10/29/2007) A brightly coloured tropical frog under threat of extinction is the focus of a new research project hoping to better understand how environment and diet influence its development and behaviour.


Despite fire risk, more Americans building near forests

(10/29/2007) While much of the world is seeing an urbanization trend, U.S. housing density around national forests is expected to rise by 2050, reports a study from the U.S. Forest Service. The shift could put more people at risk of devastating forest fires and increase pressure on forests and the services they provide.


Iguanas listen to birds to avoid predators

(10/29/2007) As the world's only sea-feeding lizard, Galapagos Marine Iguanas have long held a unique place in the animal kingdom. While most of their life is spent on land, these lizards forage the seas for their staple food: algae. Now, new research has provided this species with another distinction: although the Galapagos Marine Iguana is mute, it recognizes and utilizes the alarm call of the Galapagos Mockingbird. This is the first instance of a non-vocal species eavesdropping on another species' calls. Both the iguana and mockingbird fall prey to the Galapagos hawk, so by recognizing the mockingbird's warning the iguanas gain important information on avoiding predation.


Scientists find treatment for killer frog disease

(10/29/2007) New Zealand scientists have found a treatment for a disease blamed for the death of millions of amphibians worldwide, according to a report from BBC News. However, at best, the cure would only be applicable to captive populations. The disease is killing many amphibians in apparently pristine habitats.


Bears pressured by development in the Canadian Rockies

(10/29/2007) The southern Canadian Rockies are still home to the most diverse assemblage of carnivores in North America, but a new report released today by the Wildlife conservation Society Canada (WCSC) says booming development there could threaten them without careful planning and the implementation of conservation safeguards.


Avoided deforestation beats timber, palm oil, in tax revenue for Indonesia

(10/29/2007) Indonesia could more than double its tax revenue by protecting forests and selling the resulting carbon emission credits instead of timber and palm oil, a University of Michigan researcher told Bloomberg.


Madagascar fires mapped with Google Earth in real-time

(10/29/2007) Every year as much as one-third of Madagascar, one of the planet's most biodiverse islands, goes up in flames. Now a new tool gives scientists the ability to monitor and track Madagascar's fires in real-time through the Internet.


Parasites a key to the decline of red colobus monkeys in forest fragments

(10/25/2007) Forest fragmentation threatens biodiversity, often causing declines or local extinctions in a majority of species while enhancing the prospects of a few. A new study from the University of Illinois shows that parasites can play a pivotal role in the decline of species in fragmented forests. This is the first study to look at how forest fragmentation increases the burden of infectious parasites on animals already stressed by disturbances to their habitat.


Climate sensitivity to rising CO2 levels still uncertain

(10/25/2007) Climate sensitivity to increasing concentrations of greenhouse gases is still largely uncertain and researchers will likely not be able to further refine their estimates on future climate scenarios, say two University of Washington scientists writing in this week's issue of the journal Science.


Kyoto Protocol is fatally flawed; replacement needed

(10/25/2007) The Kyoto Protocol is fatally flawed and show be replaced by a more effective framework, argue researchers writing in this week's issue of Nature.


Global warming puts primates at greater risk

(10/25/2007) 29 percent of the world's primate species are in danger of going extinct warns a new report from the Primate Specialist Group of IUCN's Species Survival Commission (SSC) and the International Primatological Society (IPS).


Mass extinctions happen when temperatures are the warmest

(10/24/2007) Warming temperatures could trigger a mass extinction event, warn scientists writing in the latest issue of Proceedings of the Royal Society B. Comparing ancient records of marine and terrestrial diversity with historical temperature estimates, researchers from the Universities of York and Leeds found a close correlation between Earth climate and extinctions over the past 520 million years: higher extinction rates occur at higher temperatures.


$100 laptop hit with production delays

(10/24/2007) The "$100 laptop" -- a computer designed for children in poor countries -- has been hit by production delays and will likely miss an important target date for a charity program, according to reports from InformationWeek and other outlets.


conservationists need to work with, not against, rural poor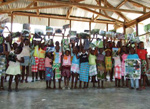 (10/24/2007) Rural populations have long been demonized by conservationists, but this is changing. Increasingly, conservation groups see that without the support of rural populations, protected areas can in places be little more than ineffective "paper parks". As such, today community involvement is viewed as a critical part of any conservation program, whether it be protecting biodiversity, slowing deforestation, curtailing illegal logging and poaching, or establishing reserves.


Google Earth adds endangered species info

(10/24/2007) Google Earth users can now learn about 100 of the world's most endangered species through a new KML developed by the Zoological Society of London's EDGE of Existence program.


North Atlantic carbon sinks absorbing less CO2

(10/23/2007) The capacity of the North Atlantic ocean to absorb atmospheric carbon dioxide (CO2) has declined significantly since in the mid 1990s, report researchers from the University of East Anglia. The findings raise concerns that oceans may be slowing their uptake of CO2, potentially worsening the climate impact of greenhouse gas emissions.


Honda sees no future for plug-in hybrid vehicles

(10/23/2007) Honda Motor Co. Chief Executive Takeo Fukui said plug-in hybrid gasoline-electric vehicles offered too few environmental benefits to be worth pursing for the Japanese car company, according to the Wall Street Journal. Instead Fukui suggested that improved batteries would be better used for electric vehicles.


Does palm oil alleviate rural poverty in Malaysia?



(10/23/2007) While it is often argued that the economic benefits of oil palm plantations outweigh the environmental costs of converting biodiverse ecosystems to monocultures, new analysis suggests that the role of plantations in reducing rural poverty may be overstated.


2007 Amazon fires among worst ever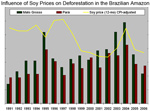 (10/22/2007) By some measures, forest fires in the Amazon are at near-record levels, according to analysis Brazilian satellite data by mongabay.com. A surge in soy and cattle prices may be contributing to an increase in deforestation since last year. Last year environmentalists and the Brazilian government heralded a sharp fall in deforestation rates, the third consecutive annual decline after a peak in 2004. Forest loss in the 2006-2007 season was the lowest since record-keeping began in the late in 1970s. While the government tried to claim credit for the drop, analysts at the time said that commodity prices were a more likely driver of slow down: both cattle and soy prices had declined significantly over the previous months.


Carbon sinks failing to keep up with emissions

(10/22/2007) Atmospheric carbon dioxide (CO2) growth has increased 35 percent faster than expected since 2000, report scientists writing in Proceedings of the National Academy of Sciences. Worryingly, more than half the increase came from a decreased efficiency of natural land and ocean sinks to absorb CO2 from the atmosphere. The reminder came from a slowing in the efficiency of use of fossil fuels.


Amazon plant diversity still a mystery

(10/21/2007) The Amazon is one of the few places on the earth that still evokes an accurate sense of mystery. While the Taiga, Antarctica, and Sahara may compare to the Amazon in wilderness size, none hold the same mystique of unknown species. It is believed that one third of the world's species inhabits this tropical rainforest. The only region comparable in mystery (though not in species) may be the world's oceans.


Brazil to search for oil in the Amazon

(10/21/2007) Brazil's plan to seek oil in the Western Amazon has upset environmentalists, reports the Associated Press (AP). The National Petroleum Agency, or ANP, plans to put US$36 million toward oil and gas exploration in Acre, a state bordering Bolivia, according to Brazilian state media Agencia Brasil, but environmental officials say no impact study has been done to assess how the plan could affect the Amazon.


Uncontacted Amazon tribe spotted by plane in Peru

(10/21/2007) A group of uncontacted indigenous tribesmen were spotted by plane in a remote part of the Peruvian Amazon last month, according to Survival International. The region is threatened by illegal mahogany loggers.


Uganda cancels controversial rainforest logging plan

(10/18/2007) Uganda's government abandoned a controversial plan to grant protected rainforest land to a sugar company, reports Reuters.


Costa Rica gets $26M debt-for-nature swap

(10/18/2007) Under an agreement signed Wednesday by the governments of the United States and environmental groups, $26 million of Costa Rican debt will be forgiven in exchange for tropical forest conservation. The debt-for-nature swap comes under the Tropical Forest conservation Act of 1998, legislation intended to allow eligible developing countries to forego paying back debt owed to the U.S. in exchange for supporting local tropical forest conservation activities.


Elephants use smell to distinguish hunters from farmers

(10/18/2007) Elephants can determine whether a human is a friend or foe by their scent, reports new research published in Current Biology.


Black jellyfish, strange marine species discovered in deep ocean

(10/17/2007) An expedition to an unexplored deep ocean basin south of the Philippine Islands has turned up a trove of previous undiscovered species including a black jellyfish, a transparent sea cucumber, and a tentacled worm that resembles a squid.


Mexican fishing villages work to change practices to preserve loggerhead turtles

(10/17/2007) Industrial fishing operations take plenty of blame for both depleting fish stocks and inadvertently catching innocent bystanders such as dolphins, sharks, seabirds, and sea turtles--a phenomenon known as "bycatch.".


Scientists find fish that literally lives in trees

(10/17/2007) Scientists have found a fish that literally lives in trees, according to research published in The American Naturalist and highlighted in New Scientist Magazine.


Congo pygmies to meet World Bank President Zoellick over forest destruction

(10/17/2007) A delegation of 'Pygmies' from Democratic Republic of Congo are visiting Washington this week to discuss World Bank-sanctioned logging of their rainforest home. The 'Pygmies' are scheduled to meet with bank President Robert Zoellick, according to the Rainforest Foundation, a lobby group that sponsored the trip.


Snake uses trick to avoid poisoning from toxic frogs

(10/16/2007) An Australian snake employs a special feeding behvaior to avoid poisoning by toxic frogs, reports The American Naturalist.


Amazon rainforest burning "worst" in memory



(10/16/2007) Fires continue to rage in the Amazon, according to local reports. John Cain Carter, a rancher who runs Alianca da Terra, an environmental accountability group for agricultural operators, says that the fires are the worst he has ever seen in the region. "I have never seen fires this bad," he told mongabay.com. "The fires are even worse than in 1998's El Nino event." NASA satellite images released at the end of September confirm widespread burning in the Amazon state of Mato Grosso.


Climate change will impact U.S. economy

(10/16/2007) Climate change will have a significant economic impact on the United States, reports a new study published by researchers from the University of Maryland. The report, The U.S. Economic Impacts of Climate Change and the Costs of Inaction, aggregates and analyzes previous economic research in order to develop a better estimate of the costs of climate change.


Arctic sea ice extent hits record low in September

(10/16/2007) Arctic sea ice reached a record low in September 2007, well below the previous record set in 2005 and substantially below the long-term average, according to an image released by NASA.


Photo: baby flamingo at the Bronx Zoo

(10/16/2007) For these Bronx Zoo flamingos, the mantra "you are what you eat" really rings true.


Photo: brown and white pelicans at the Bronx Zoo

(10/16/2007) Colorful autumn leaves are starting to fall but they don't dampen the sunny disposition of these brown and white pelicans at the Bronx Zoo.


World Bank offers $300M for forest conservation, emissions reductions

(10/15/2007) Tropical forest countries will be eligible for payments for preventing deforestation under a program unveiled last week by the World Bank.


First photos of a wild South China Tiger in 34 years

(10/14/2007) Truckloads of illegal timber cross the Myanmar border to sawmills in China, while markets along the Thai border openly sell bear paws, tiger skins and elephant tusks.


First photos of a wild South China Tiger in 34 years

(10/14/2007) While there has been proof that the South China Tiger still lives in the Shaanxi province--sightings by locals, findings of footprints, hair, and teeth--there has been no photographic evidence of this species since 1964. But on October 3rd a local farmer, Zhou Zhenglong, took a total of 71 pictures of a South China Tiger in the wild. For his efforts the farmer received a payment of 20,000 yuan.


Al Gore shares Nobel Peace Prize with climate body

(10/12/2007) Former U.S. Vice President Al Gore and the United Nations Intergovernmental Panel on Climate Change (IPCC) won the 2007 Nobel Peace Prize for their efforts to build awareness about human-induced climate change. Gore and the IPCC, a body of climate scientists, will each receive about $1.5 million.


Page 1 | Page 2 | Page 3 | Page 4 | Page 5 | Page 6 | Page 7 | Page 8 | Page 9 | Page 10 | Page 11 | Page 12 | Page 13 | Page 14 | Page 15 | Page 16 | Page 17 | Page 18 | Page 19 | Page 20 | Page 21 | Page 22 | Page 23 | Page 24 | Page 25 | Page 26 | Page 27 | Page 28 | Page 29 | Page 30 | Page 31 | Page 32 | Page 33 | Page 34 | Page 35 | Page 36 | Page 37 | Page 38 | Page 39 | Page 40 | Page 41 | Page 42 | Page 43 | Page 44 | Page 45 | Page 46 | Page 47 | Page 48 | Page 49 | Page 50 | Page 51 | Page 52 | Page 53 | Page 54 | Page 55 | Page 56 | Page 57 | Page 58 | Page 59 | Page 60 | Page 61 | Page 62 | Page 63 | Page 64 | Page 65 | Page 66 | Page 67 | Page 68 | Page 69 | Page 70 | Page 71 | Page 72 | Page 73 | Page 74 | Page 75 | Page 76 | Page 77 | Page 78 | Page 79 | Page 80 | Page 81 | Page 82 | Page 83 | Page 84 | Page 85 | Page 86 | Page 87 | Page 88 | Page 89 | Page 90 | Page 91 | Page 92 | Page 93 | Page 94 | Page 95 | Page 96 | Page 97 | Page 98 | Page 99 | Page 100 | Page 101 | Page 102 | Page 103 | Page 104 | Page 105 | Page 106 | Page 107 | Page 108 | Page 109 | Page 110 | Page 111 | Page 112 | Page 113 | Page 114 | Page 115 | Page 116 | Page 117 | Page 118 | Page 119 | Page 120 | Page 121 | Page 122 | Page 123 | Page 124 | Page 125 | Page 126 | Page 127 | Page 128 | Page 129 | Page 130 | Page 131 | Page 132 | Page 133 | Page 134 | Page 135 | Page 136 | Page 137 | Page 138 | Page 139 | Page 140 | Page 141 | Page 142 | Page 143 | Page 144 | Page 145 | Page 146 | Page 147 | Page 148 | Page 149 | Page 150 | Page 151 | Page 152 | Page 153 | Page 154 | Page 155 | Page 156 | Page 157 | Page 158 | Page 159 | Page 160 | Page 161 | Page 162 | Page 163 | Page 164 | Page 165 | Page 166 | Page 167 | Page 168 | Page 169 | Page 170 | Page 171

News index | RSS | News Feed


---
Advertisements:


Organic Apparel from Patagonia | Insect-repelling clothing


WEEKLY NEWSLETTER
SUPPORT
Mongabay.com seeks to raise interest in and appreciation of wild lands and wildlife, while examining the impact of emerging trends in climate, technology, economics, and finance on conservation and development (more)

Help support mongabay.com when you buy from Amazon.com



LIKE MONGABAY?
Consider a tax-deductible donation to support our independent reporting:

POPULAR PAGES
Photos
HIGH RESOLUTION PHOTOS / PRINTS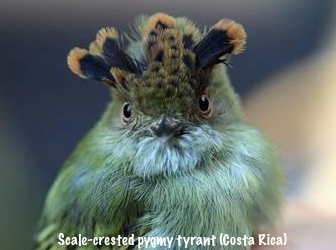 CALENDARS