Conservation news
Founded in 1999, Mongabay is a leading provider of environmental science and conservation news.
Bolivia's President blames capitalism for global warming

(12/18/2009) The President of Bolivia, Evo Morales, clearly frustrated with the progression of talks at the Climate Change Conference in Copenhagen, today blamed capitalism for global warming.


Biggest private funder of Amazon conservation teams with Google and scientists to develop earth monitoring platform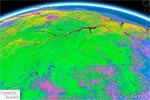 (12/18/2009) The Gordon and Betty Moore Foundation, the largest private funder of Amazon rainforest conservation, is playing an unheralded but integral role in the development of the Earth Engine platform, a system that combines the computing power of Google with advanced monitoring and analysis technologies developed by leading environmental scientists. The platform, which was officially unveiled at climate talks in in Copenhagen, promises to enable near real-time monitoring of the world's forests and carbon at high resolution at selected sites before COP-16 in Mexico.


Kenya REDD project becomes first in Africa to win gold-level validation

(12/18/2009) A Reduced Emissions from Deforestation and Forest Degradation (REDD) project in Kenya has become the first in Africa to win GOLD level validation under the Climate Community and Biodiversity (CCB) Alliance's REDD Standard, a certification program to ensure that communities and biodiversity benefit from such projects.


French company CMA-CGM facilitating destruction of Madagascar's rainforests, undermining France's position in Copenhagen

(12/17/2009) Delmas, a subsidiary of French shipping giant CMA-CGM, is facilitating the destruction of Madagascar's endangered rainforests by providing transport for timber illegally logged from the country's national parks, report multiple sources that have been investigating the illegal rosewood trade in the Indian Ocean island nation. The accusations put Delmas directly in conflict with the French government's push at climate talks in Copenhagen to establish stronger safeguards against illegal logging.


Uninhabited tropical island paradise seeks REDD funding to save it from loggers

(12/17/2009) Tetepare may be one of the last tropical island paradises left on earth. Headhunting and a mysterious illness drove its original inhabitants from the island two hundred years ago, making Tetepare today the largest uninhabited island in the tropical Pacific. The 120 square kilometer island (46 square miles), long untouched by industry or agriculture, is currently threatened by logging interests. However, the island is not without champions: in 2002 descendents of the original inhabitants of Tetepare formed the Tetepare Descendents Association (TDA) to preserve the island. Recently they have teamed up with the Solomon Islands Government and the Solomon Islands Community Conservation Partnership to develop financing through REDD.


Malaysia to allow logging in indigenous 'peace park' to proceed

(12/17/2009) Malaysia, the country with the fastest rate of greenhouse gas emissions growth since 1990 among middle and upper income countries, will allow logging to proceed in a contested rainforest area in Sarawak, on the island of Borneo.


Greenpeace cordons off US Chamber of Commerce headquarters as 'global warming crime scene'

(12/17/2009) Activists with Greenpeace surrounded the US Chamber of Commerce headquarters in Washington DC with fake squad cars painted green-and-white and a fake ambulance labeled 'Climate Emergency Response'. Yellow banners made to look like crime scene tape were thrown over the building's façade.


Last breeding northern white rhinos will return to Africa

(12/17/2009) Only eight individual northern white rhinos survive in the world, making it the world's most endangered large mammal. Unfortunately, half of the rhinos are unable to breed. The remaining four—the last hope for the subspecies—will be moved this weekend from Dvur Kralove Zoo in the Czech Republic to conservancy in Kenya.


US moves talks forward in Copenhagen with pledge of 100 billion fund, now it's China's turn

(12/17/2009) Secretary of State Hillary Clinton brought some much need good news to Copenhagen with her. In an announcement this morning, Clinton announced that the United States was ready to join other industrialized nations in mobilizing 100 billion dollars a year in climate aid for developing and vulnerable nations by 2020 at the Climate Change conference.


Copenhagen Climate Summit: Hugo Chávez is an Inappropriate Environmental Messenger

(12/17/2009) Like him or not, one thing is for sure: the flamboyant Hugo Chávez has never shied away from the limelight. I was therefore somewhat surprised to read some initial press accounts suggesting that the Venezuelan leader might stay away from the United Nations climate summit being held in Copenhagen, Denmark. "If it's to go and waste time, it's better I don't go," he said. "If everything is already cooked up by the big [nations], then forget it." Chávez however hinted that he might change his mind if ALBA nations could reach some type of common position towards the Copenhagen summit. ALBA, an initiative designed to facilitate trade and reciprocity amongst like minded progressive regimes in Latin America, has taken up the issue of climate justice as of late. Two months ago Bolivian President and ALBA ally Evo Morales called for the creation of an actual climate justice tribunal. The Global North, Morales said, should indemnify poor nations for the ravages of climate change.


More than half world's science academies support call to save rainforests

(12/17/2009) More than half world's science academies have signed a statement supporting a plan to save tropical forests as a means to fight climate change, reports the Global Canopy Program, an initiative that has worked closely with Prince Charles to promote rainforest conservation. The statement argues that tropical forest protection is a critical strategy for reducing greenhouse gas emissions over the next 15-20 years. It calls upon world leaders to reach a consensus on a path forward for a funding package that would support the infrastructure needed to develop an effective reducing emissions from deforestation and degradation (REDD) mechanism.


U.S. pledges $1B towards rainforest conservation

(12/17/2009) The U.S. will contribute $1 billion towards an effort to reduce emissions from deforestation, according to Agriculture Secretary Tom Vilsack.


Catastrophic sea level rise could occur with only two degrees Celsius warming

(12/17/2009) Allowing the climate to rise by just two degrees Celsius—the target most industrialized nations are currently discussing in Copenhagen—may still lead to a catastrophic sea level rise of six to nine meters, according to a new study in Nature. While this rise in sea levels would take hundreds of years to fully occur, inaction this century could lock the world into this fate.


Google's Earth Engine to help tropical countries monitor forests

(12/16/2009) A powerful forest monitoring application unveiled last week by Google will be made freely available to developing countries as a means to build the capacity to quality for compensation under REDD, a proposed climate change mitigation mechanism that would pay tropical countries for protecting forests, according to a senior Google engineer presenting at a side event at COP15 in Copenhagen.


Is the US sinking climate change talks at Copenhagen?

(12/16/2009) While it's difficult to know what's truly going on inside the Bella Center at the UN Climate Change Conference in Copenhagen, a pattern seems to be emerging of the United States being unwilling to compromise on, well, anything.


Jane Goodall Institute hosts the 'Academy Awards' of conservation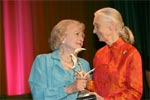 (12/16/2009) From the menu that featured organic, local and sustainable vegetarian fare to a celebrity reception on the green carpet, the 2009 Jane Goodall Institute (JGI) Global Leadership Awards Celebration offered a progressive spin on the traditional big Hollywood awards gala. Hosted by Jill St. John and Robert Wagner, with a special musical performance by Ben Harper, celebrity attendees included Rachelle Carson and Ed Begley, Jr., Jim Belushi, Craig Ferguson, Jordana Brewster, Frances Fisher, Betty White, and The Honorable Antonio R. Villaraigosa, mayor of Los Angeles (also the winner of the 2009 Jane Goodall Global Leadership Award for Excellence in Public Policy). This article is an interview with Mary Norman, senior vice president for development at the Jane Goodall Institute in Arlington, Va. Ms. Norman and her team are the force behind the Jane Goodall Institute Global Leadership Awards Celebration.


World's rarest gorilla caught on film

(12/16/2009) The first ever professional footage of the world's rarest gorilla, the Cross River gorilla ( Gorilla gorilla diehli), has been shot deep in the forested mountains of Cameroon. The only other existing footage of this Critically Endangered subspecies was taken from far away by a field researcher in 2005.


Climate change protestors vowing 'people's assembly' beaten back with batons, tear gas in Copenhagen

(12/16/2009) Some 1,500 protestors attempting to enter the Bella Center in Copenhagen, where officials are trying to put together an international deal to combat climate change, were beaten back by police with batons and tear gas.


Major international banks, shipping companies, and consumers play key role in Madagascar's logging crisis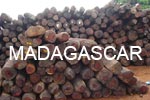 (12/16/2009) In the midst of cyclone season, a 'dead' period for tourism to Madagascar's east coast, Vohémar, a sleepy town dominated by the vanilla trade, is abuzz. Vanilla prices have scarcely been lower, but the hotels are full and the port is busy. "This afternoon, it was like a 4 wheel drive show in front of the Direction Regionale des Eaux & Forets," one source wrote in an email on November 29th: "Many new 4x4, latest model, new plane at the airport, Chinese everywhere."


Pope Benedict: environmental crisis requires review of world's economic model

(12/15/2009) Pope Benedict XVI has released a message linking world peace with preserving the environment for the World Day of Peace, which will be held on January 1st 2010. In it Benedict calls for a "long-term review" of the world's current economic model, including "[moving] beyond a purely consumerist mentality" and encouraging a more "sober lifestyle".


"Nature does not negotiate," warns UN head on arrival in Copenhagen

(12/15/2009) With talks at the Climate Change Conference in Copenhagen ailing significantly—but by no means hopeless—the UN Secretary-General, Ban-Ki Moon, arrived today announcing: "We do not have another year to negotiate. Nature does not negotiate."


Video: Octopus joins elite club of tool-users with coconut sanctuary

(12/15/2009) Highly-intelligent, octopuses have been observed opening containers, navigating mazes, and escaping from cages. Now, researchers have discovered a new intellectual feat for the octopus: tool use. Once the province of humans only, over the last 50 years researchers have discovered that many species—including primates, apes, and birds—employ tools, but the octopus is the first invertebrate.


Rich logging countries open logging loophole in plan to reduce deforestation

(12/15/2009) While one tropical forest policy group saw hopeful signs emerging in the most recent revision of the negotiating text on the reducing emissions from deforestation and degradation (REDD) mechanism at climate talks in Copenhagen, activist groups are warning that there remains a substantial logging loophole for developed countries.


Well-known climate change denialist labels activists in Copenhagen 'Hitler Youth'

(12/15/2009) Prominent climate change denialist and past advisor to Margaret Thatcher, Viscount Christopher Monckton, has persisted in labeling protestors in Copenhagen 'Hitler Youth' despite little historical connection.


Progress made on two key REDD issues in Copenhagen

(12/15/2009) Negotiators in Copenhagen have made progress on two key issues for the reducing emissions from deforestation and degradation (REDD) mechanism, reports a forest policy group.


Climate change causing irreversible acidification in world's oceans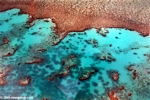 (12/15/2009) A new study from the Secretariat of the Convention on Biological Diversity has synthesized over 300 reports on ocean acidification caused by climate change. The report finds that increasing acidification will lead to irreversible damage in the world's oceans, creating a less biodiverse marine environment. Released today the report determines that the threat to marine life by ocean acidification must be considered by policymakers at the UN Climate Change Conference in Copenhagen.


Photos: ten beloved species threatened by global warming



(12/14/2009) The International Union for the Conservation of Nature (IUCN) has released a list of ten species that are likely to be among the hardest hit by climate change, including beloved species such as the leatherback sea turtle, the koala, the emperor penguin, the clownfish, and the beluga whale. The timing of the list coincides with the negotiations by world leaders at the UN Climate Change Conference to come up with an international agreement to combat climate change.


Sea levels set to rise more than expected due to 'deeply surprising' Greenland melt

(12/14/2009) A new study by the Arctic Monitoring and Assessment Program estimates that the sea will rise by 0.5 to 1.5 meters by 2100, threatening coastal cities and flooding island nations. This is double the predicted rise estimated by the UN's Intergovernmental Panel on climate Change (IPCC) in 2007, which did not incorporate sea level rise due to the melting of Greenland and Antarctica's ice sheets.


African nations return to the negotiating table after walkout in Copenhagen

(12/14/2009) African nations that staged a walkout during negotiations at the Climate Change Conference at Copenhagen have returned to the table, according to the BBC. African nations accused industrial nations of attempting to throw out the Kyoto Protocol.


Brazil grants deforestation amnesty for farmers and ranchers

(12/14/2009) A decree issued by President Luiz Inacio Lula da Silva suspends up to $5.7 billion in fines and gives ranchers and farmers in the Amazon two more years to come into compliance with environmental laws aimed to curtain deforestation, reports the Associated Press.


Forest destruction by Sinar Mas undermines efforts to develop and promote greener palm oil

(12/14/2009) An investigation commissioned by Unilever, the world's largest buyer of palm oil, confirms that Indonesian group Sinar Mas, the world's second largest producer of palm oil, has been destroying forests and peatlands despite committing to "greener" palm oil production as a member of the Roundtable on Sustainable Palm Oil (RSPO). Unilever has now suspended its $32.6 million contract with Sinar Mas.


Ecuador's Rafael Correa: Copenhagen Climate Hero or Environmental Foe?

(12/14/2009) As climate change negotiations continue full force in the Danish city of Copenhagen, Latin American countries are hoping the Global North will commit to its "climate debt" by reducing greenhouse gas emissions and providing resources to poor nations. It's certainly an understandable aspiration: Latin America only produces five per cent of global emissions of carbon dioxide, a chief greenhouse gas, yet the region has borne the brunt of extreme weather ranging from droughts to flooding.


New REDD text is weak, say activists

(12/12/2009) Activist group have condemned the latest draft text of an agreement that aims to protect rainforests as a means to mitigate climate change.


Amazon cattle ranching accounts for half of Brazil's CO2 emissions

(12/12/2009) Cattle ranching accounts for half of Brazil's greenhouse gas emissions according to a new study led by scientists from Brazil's National Space Institute for Space Research (INPE).


Unilever suspends palm oil contract after supplier found to be destroying rainforests


(12/12/2009) The world's largest user of palm oil, Unilever, has suspended its $32.6 million contract with the Indonesian group Sinar Mas after an independent audit proved that Sinar Mas is involved in the destruction of rainforest, reports Reuters. The audit was conducted early this year after a report by Greenpeace alleged that Sinar Mas was engaged in deforestation and the draining of peatlands, both of which release significant amounts of greenhouse gases into the atmosphere. Deforestation across Indonesia and Malaysia, in part for oil palm plantations, has also added pressure on many many endangered species, including orangutans, tigers, elephants, and rhinos.


New poll: 70 percent of Americans agree that global warming is occurring

(12/11/2009) A new poll, taken in the midst of the scandal involving hacked emails from climate change scientists, shows that a significant majority (70 percent) of Americans agree with climatologists that the earth is warming.


Canada's reign of shame in Copenhagen

(12/11/2009) In the first five days of Copenhagen, Canada has won a lot of awards. Only these are not positive awards for good and constructive behavior, but so-called 'fossil awards' given to the countries that most impede progress at Copenhagen by the environmental organization, Climate Action Network (CAN).


United States to speed up green technology patents

(12/11/2009) Green technology patents will see a year shaved off the average forty month wait time to approve new patents in the US. The US Patent and Trademark Office (USPTO) is implementing a one-year pilot program to push green technology patent applications through the process more quickly, so that the technologies can reach the market faster.


REDD may miss up to 80 percent of land use change emissions



(12/11/2009) The political definition of 'forest' used in REDD (Reduce Emissions from Deforestation and forest Degradation) threatens to undermine the program's objective to conserve ecosystems for their ability to sequester carbon, according to a new analysis by the Alternatives to Slash and Burn (ASB) Partnership for Tropical Forest Margins. In an analysis of three Indonesian provinces using REDD proposals for carbon accounting, ASB found that REDD may miss up to 80 percent of the actual emissions due to land use change. The carbon accounting problems could be fixed, according to ASB, by expanding REDD's purpose from reducing emissions linked to deforestation (considering the problematic definition of forests) to reducing emission from all land use changes that either release or capture greenhouse gases, including but not limited to forests.


Cheat sheet on climate finance

(12/11/2009) The Global Canopy Project has released a cheat sheet on proposals for financing climate change mitigation.


Global forest map moves forward

(12/11/2009) A plan to create a pan-tropical map of forest cover and carbon stocks is moving ahead with data now available on Google Earth, reports the Woods Hole Research Center.


US provides 3 billion in subsidies for Exxon-mobil project in Papua New Guinea

(12/10/2009) While officials from around their world are working night-and-day to come up with an international agreement to combat climate change in Copenhagen, the US Export-Import Bank confirmed it will subsidize a natural gas project in Papua New Guinea to the tune of 3 billion dollars—a record for the bank.


Obama on global warming and forest protection

(12/10/2009) President of the United States, Barack Obama, was in Oslo, Norway this morning accepting the Nobel Peace Prize, which he won in part for promising to bring the United States to the negotiating table on climate change—something he has recently done.


Rainforest tribe sues the Malaysian government for enabling deforestation

(12/10/2009) Five Penan rainforest communities are suing the Sarawak state government and the Malaysian timber giant Samling for violation of their native customary rights, reports the Bruno Manser Fund, a group that works on behalf of indigenous groups in Malaysia.


1700 UK researchers sign statement standing behind global warming science

(12/10/2009) 1,700 British scientists have signed a statement put out by the Met Office declaring that they have the "utmost confidence" in the science behind climate change. The statement and signatures comes after emails by prominent climate change researchers were stolen from the University of East Anglia. Critics say that the emails show that the researchers have hidden and manipulated evidence. However, many scientists, including those who sent the emails, contend that statements in the emails have been taken out of context by climate change deniers and the media.


Google Earth to monitor deforestation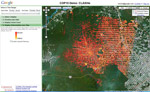 (12/10/2009) It what could be a critical development in helping tropical countries monitor deforestation, Google has unveiled a partnership with scientists using advanced remote sensing technology to rapidly analyze and map forest cover in extremely high resolution. The effort could help countries detect deforestation shortly after it occurs making it easier to prevent further forest clearing.


Brazil allocates first funds under plan to save the Amazon

(12/10/2009) Brazil's development bank BNDES has announced the first five recipients of grants under the South American country's ambitious Amazon Fund, which aims to reduce deforestation by 70 percent over the next decade.


US think-tank: islands affected by global warming should wait for trickle-down money

(12/09/2009) Poor island nations threatened by rising seas should wait for money through trickle-down economics, according to the founder of the US Competitive Enterprise Institute. The Washington-based free-market think tank believes that curbing greenhouse gas emissions to combat climate change will be too costly to the US and global economies.


Cattle company bulldozing UNESCO site, threatening uncontacted natives



(12/09/2009) A Brazilian ranching company is bulldozing land within UNESCO Chaco Biosphere Reserve in Paraguay, home to the only uncontacted natives outside of the Amazon in South America. While the UNESCO status provides no legal protections to the area, it is meant as an international marker to protect the tribe of the Ayoreo-Totobiegosode and the forest they inhabit.


Islands and African nations present toughest treaty yet to combat global warming

(12/09/2009) Led by the small island state of Tuvalu, developing nations particularly vulnerable to climate change have put forward the most ambitious plan yet to mitigate climate change. Their move has split them from usual partners, such as China, India, Saudi Arabia, and South Africa, who are concerned about the economic consequences of the proposal.



Page 1
|
Page 2
|
Page 3
|
Page 4
|
Page 5
|
Page 6
|
Page 7
|
Page 8
|
Page 9
|
Page 10
|
Page 11
|
Page 12
|
Page 13
|
Page 14
|
Page 15
|
Page 16
|
Page 17
|
Page 18
|
Page 19
|
Page 20
|
Page 21
|
Page 22
|
Page 23
|
Page 24
|
Page 25
|
Page 26
|
Page 27
|
Page 28
|
Page 29
|
Page 30
|
Page 31
|
Page 32
|
Page 33
|
Page 34
|
Page 35
|
Page 36
|
Page 37
|
Page 38
|
Page 39
|
Page 40
|
Page 41
|
Page 42
|
Page 43
|
Page 44
|
Page 45
|
Page 46
|
Page 47
|
Page 48
|
Page 49
|
Page 50
|
Page 51
|
Page 52
|
Page 53
|
Page 54
|
Page 55
|
Page 56
|
Page 57
|
Page 58
|
Page 59
|
Page 60
|
Page 61
|
Page 62
|
Page 63
|
Page 64
|
Page 65
|
Page 66
|
Page 67
|
Page 68
|
Page 69
|
Page 70
|
Page 71
|
Page 72
|
Page 73
|
Page 74
|
Page 75
|
Page 76
|
Page 77
|
Page 78
|
Page 79
|
Page 80
|
Page 81
|
Page 82
|
Page 83
|
Page 84
|
Page 85
|
Page 86
|
Page 87
|
Page 88
|
Page 89
|
Page 90
|
Page 91
|
Page 92
|
Page 93
|
Page 94
|
Page 95
|
Page 96
|
Page 97
|
Page 98
|
Page 99
|
Page 100
|
Page 101
|
Page 102
|
Page 103
|
Page 104
|
Page 105
|
Page 106
|
Page 107
|
Page 108
|
Page 109
|
Page 110
|
Page 111
|
Page 112
|
Page 113
|
Page 114
|
Page 115
|
Page 116
|
Page 117
|
Page 118
|
Page 119
|
Page 120
|
Page 121
|
Page 122
| Page 123 |
Page 124
|
Page 125
|
Page 126
|
Page 127
|
Page 128
|
Page 129
|
Page 130
|
Page 131
|
Page 132
|
Page 133
|
Page 134
|
Page 135
|
Page 136
|
Page 137
|
Page 138
|
Page 139
|
Page 140
|
Page 141
|
Page 142
|
Page 143
|
Page 144
|
Page 145
|
Page 146
|
Page 147
|
Page 148
|
Page 149
|
Page 150
|
Page 151
|
Page 152
|
Page 153
|
Page 154
|
Page 155
|
Page 156
|
Page 157
|
Page 158
|
Page 159
|
Page 160
|
Page 161
|
Page 162
|
Page 163
|
Page 164
|
Page 165
|
Page 166
|
Page 167
|
Page 168
|
Page 169
|
Page 170
|
Page 171
|
Page 172
|
Page 173
|
Page 174
|
Page 175
|
Page 176
|
Page 177
|
Page 178
|
Page 179
|
Page 180
|
Page 181
|
Page 182
|
Page 183
|
Page 184
|
Page 185
|
Page 186
|
Page 187
|
Page 188
|
Page 189
|
Page 190
|
Page 191
|
Page 192
|
Page 193
|
Page 194
|
Page 195
|
Page 196
|
Page 197
|
Page 198
|
Page 199
|
Page 200
|
Page 201
|
Page 202
|
Page 203
|
Page 204
|
Page 205
|
Page 206
|
Page 207
|
Page 208
|
Page 209
|
Page 210
|
Page 211
|
Page 212
|
Page 213
|
Page 214