Conservation news
Founded in 1999, Mongabay is a leading provider of environmental science and conservation news.
Certified palm oil sales accelerate

(02/05/2010) For the first time, sales of certified sustainable palm oil have nearly met production, reports the Roundtable on Sustainable Palm Oil (RSPO), a group that has developed the leading environmental certification standard for palm oil.


Forest conservation in U.S. climate policy: an interview with Jeff Horowitz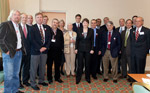 (02/05/2010) The Copenhagen Accord signed in December is widely seen as a disappointment. The Accord set no binding targets for greenhouse gas emissions targets and did not even commitment to a legally binding treaty in the future. Serious work is needed to bring the process back on track. But some progress was made. Countries agreed on international monitoring of emissions (a point of conflict between China and the United States) and funding (rich countries pledged $3 billion a year for the next three years and up to $100 billion a year by 2020) for mitigation and adaptation in developing countries. Furthermore, there were gains for the REDD mechanism, a U.N.-backed plan to compensate developing countries for reducing emissions from deforestation and degradation.


EU: rainforests can be converted to palm oil plantations for biofuel production


(02/04/2010) The European Union may be planning to classify oil palm plantations as forests, raising fears among environmental groups of expanded conversion of tropical rainforests for biofuel production, reports the EUobserver, which cites a leaked document from the European Commission. The draft document shows that policymakers are considering language that would specifically allow use of biofuels produced via conversion of rainforests to oil palm plantations.


Birder captures first footage ever of long whiskered owlet, one of the world's rarest birds

(02/04/2010) It was any birders dream come true: not only to see one of the world's rarest birds, but to discover a new unknown population. Israeli birder, Shachar Alterman, was surveying birds with the UK organization Neotropical Primate Conservation in Peruvian cloud forest when he heard and then saw the long whiskered owlet.


Sophisticated flying methods allow insects to hitchhike on fast winds

(02/04/2010) Researchers have long been fascinated by how insects migrate thousands of kilometers, for example from Britain to the Mediterranean. A new study, published in Science shows that although tiny, insects are not at the mercy of winds as expected. Instead they employ sophisticated flight behaviors to use fast winds to their advantage.


Extinct: last of the Andaman tribe dies

(02/04/2010) Boa Sr, the last speaker of 'Bo', one of the ten Great Andamanese languages, died last week, according to Survival International. She was 85.


The Amazongate fiasco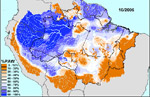 (02/03/2010) A claim published in the Sunday Times over the veracity of a statement published in an Intergovernmental Panel on Climate Change (IPCC) report may land the British newspaper in hot water. On Sunday, Jonathan Leake, Science & Environment Editor of the Sunday Times, accused the IPCC of making a "bogus rainforest claim" when it cited a report warning that up to 40 percent of the Amazon could be "drastically" affected by climate change. Climate change skeptics immediately seized on "Amazongate" as further evidence to discredit the IPCC just two weeks after it was found to be using shoddy glacier data in its 2007 climate assessment.


Rainforest expert agrees with IPCC: warns of 'tipping point' for Amazon


(02/03/2010) Amid questions over the Amazon forests' capacity to survive climate change, a renowned tropical biologist says that in fact the fears are real, reports Tierramerica. Speaking at the Biodiversity Science Policy Conference in Paris, Thomas Lovejoy, biodiversity chair at the Washington DC-based Heinz Center for Science, Economics and the Environment, and chief biodiversity adviser to the president of the World Bank, described the Amazon rainforest as "very close to a tipping point".


NASA: Arctic melt season lengthening

(02/03/2010) Newly released images from NASA and the National Snow and Ice Data Center show that the Arctic's melt season has lengthened significantly over the past few decades.


Satellite photo of the world's tallest building and "The World" islands in Dubai

(02/03/2010) NASA has released an updated satellite photo showing Dubai's artificial islands and its newly completed Burj Khalifa, the world's tallest building which stands more than 800 meters (2600 feet tall).


Tales From A Frozen Zoo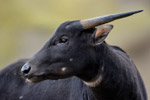 (02/02/2010) A "frozen zoo" is a cryonic or "cold storage" facility for the long term preservation of animal and plant genetic material such as skin cells, DNA, sperm, eggs, and embryos. The first facility of this type was developed by San Diego Zoological Society for the study and preservation of genetic material from endangered animal species from across the globe. The following article is a dialog with Dr. Oliver Ryder, Director of Genetics at the San Diego Zoological Society's Institute for Conservation Research, home of the San Diego Zoo's genetics collection. This piece is intended to read as both an interview and a series of vignettes on the background, goals, and highlights of the San Diego Zoo's genetics collection or "Frozen Zoo"


Could special bonds fund the green revolution and stabilize the climate?


(02/02/2010) There is no question that governments around the world are moving slowly and sluggishly to combat climate change, especially when placed against the measures recommended by climate scientists. Only a handful of nations have actually cut overall greenhouse gas emissions, and the past couple decades have seen emissions rise rapidly worldwide as nations like India and China industrialize while Brazil and Indonesia continue massive deforestation. Global temperatures are rising in concert (though with natural fluctuations): the past decade is the warmest on record. After the failure of Copenhagen this past December to produce an ambitious and binding treaty, many are wondering if the world will ever address the threat of climate change or if future generations are set to live in a world far different—and more volatile—than the one we currently enjoy.


Pet dealer won't regain custody of 26,000 animals seized during raid

(02/02/2010) U.S. Global Exotics, an exotic pet dealer accused of animal cruelty and linked with a notorious wildlife smuggler based in Malaysia, will not be getting back of the 26,000 animals seized from their facility during a raid on December 15th, reports the Star-Telegram.


Bronx Zoo puts 'extinct' frogs on display

(02/02/2010) The Bronx Zoo has a put a most unusual frog on display: the Kihansi spray toad. For one thing, the Kihansi spray toad survived on only 5 acres in the Kihansi gorge in Tanzania, adapted to the areas' unique and constant mist from the gorge and a waterfall. For another, female Kihansi spray toads give birth to live young, instead of laying eggs. Finally, the Kihansi spray toad is extinct—at least in the wild.


On World Wetland's Day bad news for America's iconic ducks

(02/02/2010) World Wetland Day 2010 brings with it new research on America's prairie wetlands and bad news for the country's waterfowl. A new study in BioScience finds that America's prairies are greatly susceptible to climate change: a warmer and drier prairie will desiccate wetlands needed by ducks and other waterfowl for food, shelter, and breeding.


Environmentalists and indigenous groups decry approval of massive dam in Amazon

(02/02/2010) The approval of the hydro-electric Belo Monte Dam from the Brazilian environmental agency, IBAMA, has raised condemnations from environmentalists and indigenous groups. The dam will divert the flow of the Xingu River, a tributary of the Amazon River, which runs through the Amazon in northeast Brazil. According to critics the dam will destroy vast areas of pristine rainforest, disrupt sensitive ecosystems, and relocate 12,000 people.


Half of Indonesia's species remain unknown

(02/02/2010) Incorporating 17,000 tropical islands, Indonesia is one of the world's richest areas of biodiversity. However, according to the Jakarta Post, over half of this biodiversity remains unrecorded with only 20 of the more than 400 regencies in the country recording species.


Jumbo squid explosion

(02/02/2010) Jumbo squid are back in the waters of Southern California and anglers are seeing an uptick in business, reports the Los Angeles Times.


Why top predators matter: an in-depth look at new research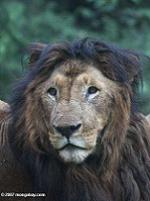 (02/02/2010) Few species have faced such vitriolic hatred from humans as the world's top predators. Considered by many as pests—often as dangerous—they have been gunned down, poisoned, speared, 'finned', and decimated across their habitats. Even where large areas of habitat are protected, the one thing that is often missing are top predators. However, new research over the past few decades is showing just how vital these predators are to ecosystems. Biologists have long known that predators control populations of prey animals, but new studies show that they may do much more. From controlling smaller predators to protecting river banks from erosion to providing nutrient hotspots, it appears that top predators are indispensible to a working ecosystem. Top predators sit at the apex of an ecosystem's food chain. Wolves in Alaska, tigers in Siberia, lions in Kenya, white sharks in the Pacific are all examples of top predators.


Stopping wildlife trafficking in Congo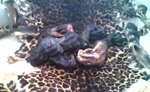 (02/01/2010) The bushmeat trade in the Congo basin has been widely publicized but poorly addressed. While fines and sentences exist for wildlife trafficking, they have traditionally been poorly enforced due to corruption, poor governance, and attentions focused on other priorities. Major traffickers, who tend to be rich and well-connected, trade with impunity, knowing that a well-placed bribe or a phone call can get them off with little more than a slap on a wrist. But the days of privilege may be drawing to a close in Republic of Congo thanks to the efforts of PALF [Projet d'Appui à l'Application de la Loi sur la Faune], a Brazzaville-based NGO which is working to build the capacity of Congolese authorities to enforce wildlife laws. In the process, PALF is helping root out corruption and raise awareness of the plight of the country's increasingly threatened wildlife, including forest elephants, big cats, chimps, and gorillas.


The secret life of a Californian pest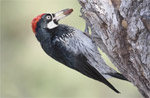 (02/01/2010) The acorn woodpecker is best known for its chortle, which may have inspired Woody the Woodpecker's iconic laugh. But many California residents say there's nothing funny about the hundreds of holes these birds leave outside of homes and businesses while storing acorns for the winter. In early 2009, two housing associations in the retirement community of Rossmoor found themselves at the heart of a national scandal after obtaining a depredation permit to shoot the winged vandals, according to the Los Angeles Times. But researchers on the Hastings Natural History Reserve in Carmel Valley don't see acorn woodpeckers as pests. For more than 40 years, biologists here have studied the ecological soap operas underlying acorn woodpecker social groups to learn why animals choose to cooperate in some situations and not in others.


Photos: New tropical frog undergoes remarkable transformation



(02/01/2010) Nature never runs out of surprises. Exploring Sudest Island off of Papua New Guinea, researchers discovered a new species of frog that drastically changes its appearance from juvenile to adulthood, a transformation that has never been seen in another frog.The new species, named Oreophryne ezra, is shiny black with bright yellow spots. Yet when it matures, the frog becomes rose-colored and even its eyes change from black to blue.


China leaves US (and Europe) in the dust on renewable energy

(02/01/2010) This year China has become the world's largest manufacturer of solar panels and wind turbines, doubling its wind capacity since 2005. The economically booming nation—and the world's most populous—has also invested heavily in nuclear power and the world's most efficient coal plants, according to the New York Times.


Russian police raid environmental group working to protect Lake Baikal

(02/01/2010) Russian police have raided the Baikal Environmental Wave organization reports the Moscow Times. Police seized several computers, citing the reason for the raid to uncover the use of unlicensed software.


UK failing to meet biofuel sustainability standard

(02/01/2010) Only 4 percent of biofuel imported for use in the UK meets the environmental sustainability standard set by the Renewable Transport Fuel Obligation (RFTO), reports a new assessment from the Renewable Fuels Agency.


UK to fund efforts to shift towards greener palm oil production

(01/31/2010) Britain will contribute £50m ($80m) towards efforts to reduce greenhouse gas emissions in Indonesia, including a project that aims to encourage palm oil producers to establish plantations on degraded lands instead of in place of rainforests and carbon-dense peatlands, reports BBC News.


Obama pledges to reduce government emissions 28% by 2020

(01/31/2010) The U.S. government aims to cut its greenhouse gas emissions 28 percent by 2020 under an order announced Friday by President Obama.


Farmers drive deforestation in Rondonia, in the Brazilian Amazon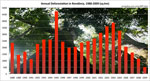 (01/31/2010) Small-scale farmers who lease land from the Brazilian government are very much responsible for deforestation in the Brazilian state of Rondonia in the Amazon area. In most areas with agrarian projects, more than fifty percent of the land has been cleared of forests, while the Brazilian Forestry Code permits farming concerns in the Amazon to clear only twenty percent of the land.


Fotos: El gelatinoso pez Blobfish en peligro

(01/28/2010) Una especie apodada como "el pez con el aspecto más miserable del mundo" está en riesgo de extinción debido a las pobres prácticas pesqueras, informa The Daily Telegraph.


Fracaso de Copenhague podría estimular dudosas ofertas de REDD, según un informe

(01/28/2010) La falta de estructura y de reglas claras para el mecanismo propuesto de mitigación del cambio climático conocido como Reducción de Emisiones por Deforestación y Degradación Forestal (REDD) podría poner en peligro su eficacia y poner a las comunidades dependientes del bosque en riesgo de explotación, advierte un nuevo informe publicado por un grupo de derechos ambientales.


White roofs could cool cities

(01/28/2010) Painting urban roofs white could effectively counteract some of the urban heat-island effect and even lower greenhouse gas emissions in cities, reports a new study in Geophysical Research Letters.


Satellites being used to track illegal logging, rosewood trafficking in Madagascar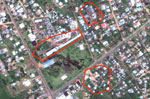 (01/28/2010) Analysts in Europe and the United States are using high resolution satellite imagery to identify and track shipments of timber illegally logged from rainforest parks in Madagascar. The images could be used to help prosecute traders involved in trafficking and put pressure on companies using rosewood from Madagascar.


Will it be possible to feed nine billion people sustainably?



(01/28/2010) Sometime around 2050 researchers estimate that the global population will level-out at nine billion people, adding over two billion more people to the planet. Since, one billion of the world's population (more than one in seven) are currently going hungry—the largest number in all of history—scientists are struggling with how, not only to feed those who are hungry today, but also the additional two billion that will soon grace our planet. In a new paper in Science researchers make recommendations on how the world may one day feed nine billion people—sustainably.


Una nueva teoría que sostiene que los bosques controlan el movimiento de las precipitaciones podría revolucionar a la meteorología moderna

(01/28/2010) Victor Gorshkov y Anastassia Makarieva, dos científicos rusos del laboratorio de Física Nuclear de San Petersburgo, publicaron una teoría revolucionaria que pone de cabeza a la meteorología moderna, argumentando que el mayor impulsor de los vientos no es la temperatura, sino los bosques y su capacidad para condensar la humedad. Aunque este modelo tiene vastas implicaciones en muchas ciencias, ninguna es de mayor importancia que la que tiene sobre la conservación de las selvas, ya que se presume que éstas son cruciales para "bombear" las precipitaciones de un lugar a otro. La teoría explica, entre otros enigmas, el porque la deforestación de las regiones costeras tiende a producir aridez hacia el interior de los continentes.


New possible sighting of Ivory-billed woodpecker raises hope, skepticism

(01/27/2010) A press release came out recently that claimed a new sighting and photographs of the 'extinct' ivory-billed woodpecker. There hasn't been a confirmed sighting of the ivory-billed woodpecker since the 1940s when the last known population lost its habitat to clearcutting. However, the news release has brought excitement, hope, but mostly skepticism among birding blogs.


Scientists call for research on geoengineering scheme to block sunlight

(01/27/2010) The idea goes something like this: nations would send megatons of light-scattering aerosol particles into the globe's upper atmosphere, significantly reducing sunlight reaching the earth and thereby immediately cooling the Earth. While the idea may sound like science-fiction—or desperate, depending on your opinion—researchers writing in Science say that it may be one of the best ways to lower the Earth's temperature. They argue that international research and field testing of the idea, known as solar-radiation management (SRM), should begin immediately.


Iceland leads world on environmental issues, but China, US, and Canada plummet

(01/27/2010) Evaluating 163 nations on their environmental performance, the Environmental Performance Index (EPI) has named Iceland the most environmental nation. Released every two years, the EPI also found that the world's two largest super-powers—China and the US—have both fallen behind on confronting environmental challenges.


Protest in China against sludge incinerator

(01/27/2010) Approximately 400 hundred citizens protested the proposal to build a sludge incinerator in Southern China in Foshan, according to the Guangzhou Daily and Reuters.


Coup leaders sell out Madagascar's forests, people


(01/27/2010) Madagascar is renowned for its biological richness. Located off the eastern coast of southern Africa and slightly larger than California, the island has an eclectic collection of plants and animals, more than 80 percent of which are found nowhere else in the world. But Madagascar's biological bounty has been under siege for nearly a year in the aftermath of a political crisis which saw its president chased into exile at gunpoint; a collapse in its civil service, including its park management system; and evaporation of donor funds which provide half the government's annual budget. In the absence of governance, organized gangs ransacked the island's biological treasures, including precious hardwoods and endangered lemurs from protected rainforests, and frightened away tourists, who provide a critical economic incentive for conservation. Now, as the coup leaders take an increasingly active role in the plunder as a means to finance an upcoming election they hope will legitimize their power grab, the question becomes whether Madagascar's once highly regarded conservation system can be restored and maintained.


Target stops sales of farm-raised salmon, citing environmental concerns

(01/27/2010) Citing environmental concerns, Target has stopped selling farmed salmon products nationwide.


Real-life Avatar: court blocks destruction of indigenous community in Borneo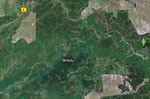 (01/27/2010) A court in the Malaysian state of Sarawak has issued an injunction to block the continued destruction of the Iban village of Sungai Sekabai, reports the Bruno Manser Fund (BMF), an indigenous rights groups. Last week Sarawak state police demolished 39 Iban homes in a dramatic escalation of land dispute between the community and a state-backed palm oil developer.


The warmest decade on record

(01/27/2010) The 2000s were the warmest decade on record according to analysis by NASA's Goddard Institute for Space Studies (GISS).


Failure of Copenhagen may spur dodgy REDD deals, says report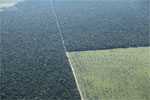 (01/26/2010) Lack of a clear framework and rules for a proposed climate change mitigation mechanism known as Reducing Emissions from Deforestation and Forest Degradation (REDD) could jeopardize its effectiveness and put forest-dependent communities at risk of exploitation, cautions a new report released by an environmental rights policy group. In "THE END OF THE HINTERLAND: Forests, Conflict and Climate Change", the Washington-based Rights and Resources Initiative (RRI) warns that without clear rules to address land tenure and forests rights issues, REDD could increase conflict by boosting the perceived value of forest land. Forest communities — which have much to gain under a well-designed and well-implemented mechanism — are particularly at risk.


Photos: Gelatinous Blobfish in danger

(01/26/2010) A species dubbed "the world's most miserable-looking fish" is at risk of extinction due to poor fishing practices, reports The Daily Telegraph.


Giant guano outcroppings win protection as bird habitat in Peru

(01/25/2010) The Peruvian government has moved to protect 33 guano sites—both islands and peninsulas—as well as surrounding waters in a bid to save declining bird populations.


Forestry sector needs transparency to reduce risks of REDD

(01/25/2010) A new project aims to increase transparency in the forestry sector, an area long plagued by corruption and mismanagement.


New report: world must change model of economic growth to avert environmental disaster

(01/25/2010) For decades industrialized nations have measured their success by the size of their annual GDP (Gross Domestic Product), i.e. economic growth. The current economic model calls for unending growth—as well as ever-rising consumerism—just to remain stable. However, a new report by the New Economics Foundation (nef) states that if countries continue down a path of unending growth, the world will be unable to tackle climate change and other environmental issues.


Little more than 10,000 hectares of rainforest remains on Java

(01/24/2010) From 2003-2006, Java lost approximately 2,5000 hectares a year (10,000 hectares of forest in total) according to the Forestry Ministry. Despite the rate of loss being far lower in Java than other Indonesian islands (such as Borneo, Sumatra, and Sulawesi), Java is particularly threatened because there is so little forest left. If the past rate of deforestation occurs from 2007-2010 then by the end of the year conservation organization Pro Fauna predicts only 10,000 hectares of rainforest will remain on the island, leaving a number of unique and endangered species in deep trouble.


NASA: 2009 second warmest year on record

(01/24/2010) According to NASA's Goddard Institute for Space Studies (GISS), last year was tied for the second warmest year on record after 2005, the warmest year on record. If just looking at the southern hemisphere, however, 2009 proved the warmest yet recorded since record-taking began in 1880. Overall 2009 tied a total of five other years—four from the 2000s—for the second warmest on record. But, researchers say what is most important was that the past decade, from January 1st 2000 to December 31st 2009, proved the warmest on record.


Dispelling myths about the US Lacey Act

(01/21/2010) The Environmental Investigation Agency (EIA) has released a document to dispel common myths related to the 2008 amendment to the Lacey Act, which makes it possible for the United States to support efforts to combat illegal logging both abroad and at home.



Page 1
|
Page 2
|
Page 3
|
Page 4
|
Page 5
|
Page 6
|
Page 7
|
Page 8
|
Page 9
|
Page 10
|
Page 11
|
Page 12
|
Page 13
|
Page 14
|
Page 15
|
Page 16
|
Page 17
|
Page 18
|
Page 19
|
Page 20
|
Page 21
|
Page 22
|
Page 23
|
Page 24
|
Page 25
|
Page 26
|
Page 27
|
Page 28
|
Page 29
|
Page 30
|
Page 31
|
Page 32
|
Page 33
|
Page 34
|
Page 35
|
Page 36
|
Page 37
|
Page 38
|
Page 39
|
Page 40
|
Page 41
|
Page 42
|
Page 43
|
Page 44
|
Page 45
|
Page 46
|
Page 47
|
Page 48
|
Page 49
|
Page 50
|
Page 51
|
Page 52
|
Page 53
|
Page 54
|
Page 55
|
Page 56
|
Page 57
|
Page 58
|
Page 59
|
Page 60
|
Page 61
|
Page 62
|
Page 63
|
Page 64
|
Page 65
|
Page 66
|
Page 67
|
Page 68
|
Page 69
|
Page 70
|
Page 71
|
Page 72
|
Page 73
|
Page 74
|
Page 75
|
Page 76
|
Page 77
|
Page 78
|
Page 79
|
Page 80
|
Page 81
|
Page 82
|
Page 83
|
Page 84
|
Page 85
|
Page 86
|
Page 87
|
Page 88
|
Page 89
|
Page 90
|
Page 91
|
Page 92
|
Page 93
|
Page 94
|
Page 95
|
Page 96
|
Page 97
|
Page 98
|
Page 99
|
Page 100
|
Page 101
|
Page 102
|
Page 103
|
Page 104
|
Page 105
|
Page 106
|
Page 107
|
Page 108
|
Page 109
|
Page 110
|
Page 111
|
Page 112
|
Page 113
|
Page 114
|
Page 115
|
Page 116
|
Page 117
|
Page 118
|
Page 119
| Page 120 |
Page 121
|
Page 122
|
Page 123
|
Page 124
|
Page 125
|
Page 126
|
Page 127
|
Page 128
|
Page 129
|
Page 130
|
Page 131
|
Page 132
|
Page 133
|
Page 134
|
Page 135
|
Page 136
|
Page 137
|
Page 138
|
Page 139
|
Page 140
|
Page 141
|
Page 142
|
Page 143
|
Page 144
|
Page 145
|
Page 146
|
Page 147
|
Page 148
|
Page 149
|
Page 150
|
Page 151
|
Page 152
|
Page 153
|
Page 154
|
Page 155
|
Page 156
|
Page 157
|
Page 158
|
Page 159
|
Page 160
|
Page 161
|
Page 162
|
Page 163
|
Page 164
|
Page 165
|
Page 166
|
Page 167
|
Page 168
|
Page 169
|
Page 170
|
Page 171
|
Page 172
|
Page 173
|
Page 174
|
Page 175
|
Page 176
|
Page 177
|
Page 178
|
Page 179
|
Page 180
|
Page 181
|
Page 182
|
Page 183
|
Page 184
|
Page 185
|
Page 186
|
Page 187
|
Page 188
|
Page 189
|
Page 190
|
Page 191
|
Page 192
|
Page 193
|
Page 194
|
Page 195
|
Page 196
|
Page 197
|
Page 198
|
Page 199
|
Page 200
|
Page 201
|
Page 202
|
Page 203
|
Page 204
|
Page 205
|
Page 206
|
Page 207
|
Page 208
|
Page 209
|
Page 210
|
Page 211
|
Page 212
|
Page 213
|
Page 214