Conservation news
Founded in 1999, Mongabay is a leading provider of environmental science and conservation news.
Off and on again: Belo Monte dam goes forward, protests planned

(04/20/2010) An auction to build the Belo Monte dam, a massive hydroelectric project in Brazil, is going ahead despite two court-ordered suspensions, both of which have been overturned. The dam, which would be the world's third-largest, has been criticized by indigenous groups, environmental organizations, and most recently filmmaker James Cameron who created the wildly popular Avatar.


Where do forest carbon markets go from here?

(04/20/2010) For thousands of years, we have been planting and growing trees without difficulty. It's simple, and forest carbon business strategy can be, too. In fact, it's core to what I'm trying to teach the MBA/MS students in my course at the Erb Institute this semester: If the world's best available technology for removing carbon dioxide from the atmosphere is employing the natural photosynthetic capacity of natural forest management, we can too.


Close to a billion species: ocean exploration reveals shocking diversity of tiny marine life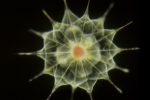 (04/19/2010) Biologists worldwide may have to start re-evaluating their estimates of the number of species on Earth, since expeditions documenting the oceans' tiniest species have revealed shocking diversity: in the tens of millions of species, at least, and according to one researcher "closer to a billion". Fourteen field projects sent out by the Census of Marine Life focused on the oceans' smallest inhabitants: microbes, zooplankton, and tiny burrowing species inhabiting the deep sea bed. What they found was astounding.


Is deforestation rising or falling in the Amazon?

(04/18/2010) Last week Brazil's National Space Agency INPE reported a 51 percent drop in Amazon deforestation in the six months ended February 2010 compared with the year earlier period. But the seemingly happy news for environmentalists may be premature.


Paper company loses green certification after rainforest destruction in Indonesia

(04/18/2010) The Forest Stewardship Council (FSC), a global certifier of sustainably managed forest, has dropped another Indonesian company for the destruction of rainforests. Asia Paper Resources International Limited (APRIL), has had its certification suspended due to evidence of conversion of rainforests for acacia plantations, the destruction of 'High Conservation Value Forest', draining peatlands, as well as continuing conflicts with local communities. The decision was made by the Rainforest Alliances Smartwood, an accreditation program with the FSC.


Skoll Foundation Awards $2.2 millon to avoided deforestation and the ecosystem services market

(04/18/2010) This week the Skoll Foundation for Social Entrepreneurship awarded its annual Awards for Social Entrepreneurship and three of the seven prizes went to individuals and organizations focused on tropical forests and ecosystem services, including Forest Trends, Imazon, and Telapak. Each award is worth $765,000, which amounts to over $2.2 million for this space. The awards were presented at the Skoll World Forum in Oxford, United Kingdom.


Nestle shareholder meeting interrupted by Greenpeace orangutans


(04/15/2010) Nestle's shareholder meeting turned raucous today, as Greenpeace protesters were arrested in full-orangutan outfits outside the meeting and inside Greenpeace activists—in a scene out of a spy movie—propelled down from the ceiling and dropped a giant banner and a shower of leaflets above the shareholders' heads. "Nestlé's chair, Peter Brabeck-Letmathe, was explaining how well the company had performed over the last fiscal year when noises were heard up in the roof and leaflets began raining down, not at all unlike a shower of cash," describes a Greenpeace blog entry today.


New report alleges Sarawak government, police, and loggers "act in collusion to harass and intimidate indigenous communities"



(04/15/2010) A new report by JOANGOHutan, the Malaysian Network of Indigenous Peoples and Non-Governmental Organizations, paints an atmosphere of abuse and ambivalence toward indigenous communities embroiled in land disputes in the Malaysian state of Sarawak on the island of Borneo. According to the report, there are currently 140 land dispute cases in limbo in the Sarawak courts. Indigenous groups are fighting loggers, oil palm plantation developers, and the paper industry for their tribal lands, yet indigenous tribes have not found advocates in state government.


Climatologists cleared of any "scientific malpractice"

(04/15/2010) Two inquiries into the research of several climatologists at the University of East Anglia's Climate Research Unit (CRU) have now cleared the researchers of any wrong-doing. The second inquiry, which looked specifically at 11 representatives studies including global temperature findings and work with tree rings, announced yesterday that they found "no evidence of any deliberate scientific malpractice in any of the work of the Climatic Research Unit, and had it been there we believe that it is likely that we would have detected it," according to the panel, which included experts from the United States, Switzerland, and the UK.


Brazil suspends Amazon dam project targeted by Avatar director

(04/15/2010) A Brazilian judge on Wednesday suspended the preliminary license for the Belo Monte hydroelectric dam, a controversial project in the heart of the Amazon rainforest, citing "danger of irreparable harm," reports the Amazon Watch, an NGO that has been campaigning on the issue. The move comes just days after a high-profile visit by James Cameron, director of the box office hit Avatar, and Sigourney Weaver, one of the stars of Avatar, to indigenous communities potentially affected by the dam.


Turning to the matrix: a more accurate way to predict extinction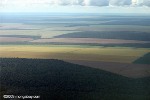 (04/14/2010) According to most conservationists the globe is striding into the midst of the Sixth Mass Extinction. Species populations worldwide are dropping and in many cases species are vanishing all together due to pollution, climate change, poaching and hunting, overconsumption, invasive species, and exotic diseases, but no threat proves more pervasive and devastating for the world's species than habitat loss.


Video: black list uncovers least transparent companies

(04/14/2010) Corporate Responsibility Magazine has released its first annual list of the 30 least transparent companies, dubbed the 'black list'. Looking at corporations traded on the US stock market in the Russell 1,000—the top 1,000 stocks in the Russell 3,000 list—the magazine pinpointed the bottom 30, exposing those companies that choose to hide in the dark.


Environmentalists say President of Philippines not deserving of conservation award

(04/13/2010) Filipino environmentalists and religious leaders have expressed shock and anger that Gloria Macapagal-Arroyo, the President of the Philippines, has been chosen to receive a conservation award from the US Congress in Washington, DC today according to the Philippine Daily Enquirer.


Whiskas offers Critically Endangered species-flavored cat food

(04/13/2010) In a truly bizarre product offering, Whiskas presented a new line of bluefin tuna-flavored cat food before quickly eliminating the product "due to public concerns", according to Greenpeace UK.


Amazon nun-killer found guilty in Brazil

(04/13/2010) The Brazilian rancher accused of ordering the murder of an American missionary has been sentenced to 30 years in prison, reports the Associated Press (AP).


$6B forest conservation plan lacking in transparency, indigenous participation, say activists

(04/13/2010) The process to establish REDD+, a proposed climate change mitigation mechanism that would reduce greenhouse gas emissions by funding conservation and sustainable management of tropical forests (REDD+), is lacking in transparency and failing to include civil society organizations and indigenous peoples, say activists across forty NGOs.


Jane Goodall renews her faith in nature and humanity during the "Gombe 50" anniversary, An interview with Dr. Jane Goodall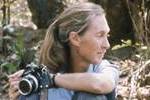 (04/12/2010) 2010 marks a monumental milestone for the Jane Goodall Institute (JGI) and its founder, Dr. Jane Goodall, DBE. Fifty years ago, Goodall, who is today a world-renowned global conservation leader, first set foot on the shores of Lake Tanganyika, in what is now Tanzania's Gombe National Park. The chimpanzee behavioral research she pioneered at Gombe has produced a wealth of scientific discovery, and her vision has expanded into a global mission 'to empower people to make a difference for all living things.' Time, however, has not stood still for Gombe. The wild chimps of the area have suffered as the local human population has swelled. Gombe National Park is now a forest fragment, a 35-square-kilometer island of habitat isolated in a sea of subsistence farming. Because the problems facing Gombe—unsustainable land practices, overpopulation, and a cycle of poverty—are typical of many other areas, lessons learned by Dr. Goodall and her team provide valuable insights for solutions at Gombe and beyond.


Cochabamba Climate Conference: the Coca Contradiction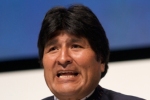 (04/11/2010) In the high stakes game of geopolitics, the small and economically disadvantaged Andean nation of Bolivia has little clout. Now, however, the country's indigenous president Evo Morales wants to establish more of a significant voice on the world stage. Recently, he has turned himself into something of a spokesperson on the issue of climate change. Decrying the failure of world leaders to come to a satisfactory agreement on global warming, he is intent on shaming the Global North into addressing climate change. Whatever Bolivia lacks in terms of political and economic muscle, Morales would like to offset through skilled use of moral persuasion.


Hope for survival as isolated orangutans joined by rope bridge


(04/11/2010) Researchers in the Malaysian state of Sabah in Borneo are joyful after receiving confirmation that a young male orangutan used a rope bridge to cross a river, which has separated one orangutan population from another. Due to logging and clearing forests for oil palm plantations, which cover 18 percent of land in Sabah, orangutans on the Kinabantangan River have been cut into fragmented populations.


16 percent of mangrove species threatened with extinction

(04/11/2010) The first ever assessment of mangrove species by the IUCN Red List found 11 out of 70 mangrove species threatened with extinction, including two which were listed as Critically Endangered. Threats include coastal development, logging, agriculture, and climate change.


Photo: Lemur species rediscovered after 100 years

(04/09/2010) A species of lemur has been rediscovered more than a century after it was last spotted, report researchers from McGill University, the German Primate Centre in Göttingen Germany, the University of Antananarivo in Madagascar, and the University of Massachusetts.


Certified sustainable palm oil sales reach record level

(04/09/2010) Sales of palm oil certified under the green criteria set by the Roundtable on Sustainable Palm Oil (RSPO) reached a record high in March, climbing nearly 8 percent over February 2010 to 136,000 metric tons, reports the RSPO in its monthly bulletin.


Photos: rescued sun bears in Borneo moved to new facility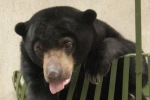 (04/08/2010) Rescued sun bears in Sabah, Borneo are getting a new home this week. The Bornean Sun Bear Conservation Center (BSBCC) has finished Phase 1 of its construction of a new home for the bears. Eventually the center will include visitor facilities and observation gallery where tourists will have the chance to watch the bears. For now, though, the bears will enjoy brand new state-of-the-art facilities and, for the first time, access to a pristine forest.


Scientists: 60 million USD needed to gauge the global threat to biodiversity

(04/08/2010) One of the greatest barriers to saving the world's biodiversity is simply a lack of knowledge: to date less than 50,000 species have been surveyed by the IUCN Red List regarding their threat level, while the vast majority of the world's species are left unanalyzed especially fungi, plants, fish, reptiles, and insects and other invertebrates. To address this problem, some of the world's top biologists have proposed a 60-million US dollar program they dub the 'barometer of biodiversity' to gather a representative sample of all taxons.


Forgotten species: the subterranean Gekko gigante



(04/08/2010) Travelers to tropical destinations are likely familiar with the gecko. Clinging to walls and ceilings of buildings—sometimes staring down at you from the bedroom ceiling or glancing at you quizzically from the bathroom door—the small adhesive-footed lizard could be aptly described in some tropical areas as ubiquitous. Despite the apparent commonness of some species, geckos are delightful lizards with round wide eyes, a thick gripping tongue, and of course that amazing knack of seemingly defying gravity with specialized toe pads. But not all geckos are as easily found—or as common—as those hanging out, literally, in a jungle lodge. The Gekko gigante, also known as the Gigante narrow-disked gecko, has been little- noticed by the public. Even scientists know little about the lovely gray-and-blue gecko beyond the fact that it lays its eggs on cool moist cave walls in two Philippine Islands.


Unilever backtracks: may purchase palm oil from Sinar Mas


(04/07/2010) The world's biggest buyer of palm oil, Unilever, says it will again purchase palm oil from PT SMART, a subsidiary of Indonesian company Sinar Mas, if allegations about deforestation and peatland destruction prove untrue, or if Sinar Mas shows it is addressing the issue. Last December, the food and cosmetic giant, Unilever, suspended its $32.6 million contract with Sinar Mas after an independent audit—spurred by a 2008 Greenpeace report—showed that the Indonesian company was involved in the illegal destruction of rainforests and peatlands. Yet the company now seems to be signaling that the contract is back on the table even as it touts its sustainability efforts to the public.


US Eastern forests suffer "substantial" decline: 3.7 million hectares gone

(04/07/2010) The United States' Eastern forests have suffered a "substantial and sustained net loss" over the past few decades, according to a detailed study appearing in BioScience. From 1973 to 2000, Eastern have declined by 4.1 percent or 3.7 million hectares. Deforestation occurred in all Eastern regions, but the loss was most concentrated in the southeastern plains.


Brazilian cattle giants move toward zero deforestation in the Amazon

(04/07/2010) Brazilian cattle companies are making progress in their effort to map their supply-chains in the Amazon but are still falling short of their commitment to zero deforestation in the region, reports Greenpeace after a meeting at the Brazilian Association of Meat Exporters (ABIEC) in Sao Paulo.


Photo: Fruit-eating dragon discovered in the Philippines

(04/07/2010) Scientists have discovered a new species of giant lizard in the unlikeliest of places: a highly populated, deforested landscape in the Philippines.


Chaos and the Accord: Climate Change, Tropical Forests and REDD+ after Copenhagen


(04/06/2010) The Copenhagen Accord, forged at COP15 upended international efforts to confront climate change. Never before have 115 Heads of State gathered together at one time, let alone for the singular purpose of crafting a new climate change agreement. Even though the new Accord is still in intensive care, two things are already clear. First, we have entered an entirely new world. And second, tropical forests have the greatest potential to breathe life into the new agreement.


New blind snake discovery



(04/06/2010) Call them survivors: blindsnakes have been identified as one of the few groups of organisms that inhabited Madagascar when it broke from the Indian subcontinent around 100 million years ago. According to a new study in Biology Letters, blindsnakes not only survived the split of Madagascar and India, but likely traveled from Asia to Australia and Africa to South America on floating vegetation, the latter a journey that may have taken six months of drifting on ocean currents. "Blindsnakes are not very pretty, are rarely noticed, and are often mistaken for earthworms," says Blair Hedges of her subjects. "Nonetheless, they tell a very interesting evolutionary story."


New report finds millions of marine turtles killed by fisheries, not thousands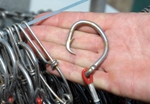 (04/06/2010) Humankind's appetite for seafood has had a bigger impact on the world's marine turtles than long thought. A new report by Conservation International (CI) in partnership with Duke University's Project GloBAL (Global By-catch Assessment of Long-lived Species) finds that in the past eighteen years it is likely millions of marine turtles have been killed as bycatch by the world's fisheries.


Once common tortoise from Madagascar will be 'extinct in 20 years'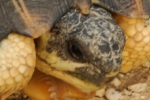 (04/05/2010) The radiated tortoise, once common throughout Madagascar, faces extinction within the next 20 years due to poaching for its meat and the illegal pet trade, according to biologists with the Turtle Survival Alliance (TSA) and the Wildlife Conservation Society (WCS). Returning from field surveys in southern Madagascar's spiny forest, they found regions without a single turtle. Locals said that armed bands of poachers were taking truckloads of tortoises to be sold in meat markets. The tortoise is also popular in the underground pet trade, although it is protected by CITES (Convention on International Trade in Endangered Species).


History repeats itself: the path to extinction is still paved with greed and waste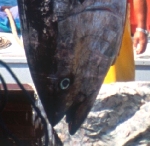 (04/05/2010) As a child I read about the near-extinction of the American bison. Once the dominant species on America's Great Plains, I remember books illustrating how train-travelers would set their guns on open windows and shoot down bison by the hundreds as the locomotive sped through what was left of the wild west. The American bison plunged from an estimated 30 million to a few hundred at the opening of the 20th century. When I read about the bison's demise I remember thinking, with the characteristic superiority of a child, how such a thing could never happen today, that society has, in a word, 'progressed'. Grown-up now, the world has made me wiser: last month the international organization CITES (Convention on International Trade in Endangered Species) struck down a ban on the Critically Endangered Atlantic bluefin tuna. The story of the Atlantic bluefin tuna is a long and mostly irrational one—that is if one looks at the Atlantic bluefin from a scientific, ecologic, moral, or common-sense perspective.


Seed dispersal in the face of climate change, an interview with Arndt Hampe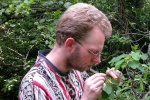 (04/05/2010) Without seed dispersal plants could not survive. Seed dispersal, i.e. birds spreading seeds or wind carrying seeds, means the mechanism by which a seed is moved from its parent tree to a new area; if fortunate the seed will sprout in its new resting place, produce a plant which will eventually seed, and the process will begin anew. But in the face of vast human changes—including deforestation, urbanization, agriculture, and pasture lands, as well as the rising specter of climate change, researchers wonder how plants will survive, let alone thrive, in the future?


Photo: baby lemur at the Bronx Zoo

(04/05/2010) The Wildlife Conservation Society's Bronx Zoo today announced the birth of an endangered Coquerel's sifaka, a type of lemur native to the island of Madagascar. The baby boy lemur is named Ares and becomes one of 51 sifaka kept in captivity worldwide.


Film Director James Cameron's Next Film on the Amazon

(04/05/2010) Fresh off his huge blockbuster success with Avatar, James Cameron is taking a commendable stand on indigenous issues in the rainforest. Flying down to Brazil's Amazonian city of Manaus recently, the film director criticized the Belo Monte hydro electric dam project. "For people living along the river, as they have for millennia," he said, "the dam will end their way of life. I implore the Brazilian government, and President Lula, to reconsider this project."


New timber ban failing to stop illegal logging in Madagascar

(04/04/2010) Rainforest timber continues to be cut illegally from Madagascar's national parks despite a recently announced moratorium on precious wood exports and logging, reports a source from the Indian Ocean island nation.


Cyber attacks against mine opponents in Vietnam, says Google

(04/02/2010) Malicious software is being used to spy on critics of a controversial bauxite mine in Vietnam, reports Google.


What happened to China?: the nation's environmental woes and its future


(04/01/2010) China has long been an example of what not to do to achieve environmentally sustainability. Ranking 133rd out of 146 countries in 2005 for environmental performance, China faces major environmental problems including severe air and water pollution, deforestation, water-issues, desertification, extinction, and overpopulation. A new article in Science discusses the complex issues that have led to China's environmental woes, and where the nation can go to from here.


James Cameron, in real life, fights to save indigenous groups from massive dam construction in Brazil

(04/01/2010) After creating a hugely successful science-fiction film about a mega-corporation destroying the indigenous culture of another planet, James Cameron has become a surprisingly noteworthy voice on environmental issues, especially those dealing with the very non-fantastical situation of indigenous cultures fighting exploitation. This week Cameron traveled to Brazil for a three-day visit to the Big Bend (Volta Grande) region of the Xingu River to see the people and rainforests that would be affected by the construction of the Belo Monte Hydroelectric Dam. Long-condemned by environmentalists and indigenous-rights groups, the dam would destroy 500 square kilometers of pristine rainforest and force the relocation of some 12,000 people.


Mars to use only sustainably-sourced fish in pet food by 2020

(04/01/2010) Mars, Inc. announced Thursday it will use only sustainably-sourced fish in its pet products, including PEDIGREE®, SHEBA® and WHISKAS® branded products, by 2020.


Malaysian palm oil grower loses case over damages to rainforest community

(04/01/2010) IOI group suffered a legal setback this week when the Miri High Court — a court for Miri District in Sarawak, a state in Malaysian Borneo — ruled that the palm oil grower is liable for damages caused by the destruction of land belonging to Long Teran Kanan, a Kayan native community. The legal battle has dragged on for 12-years but now represents an important precedent for forest-dependent communities in Malaysia, reports the Bruno Manser Fund, an NGO that campaigns on behalf of Sarawak's forest people.


Depopulation may be harming the Amazon rainforest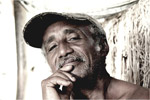 (03/31/2010) Urbanization may be having unexpected impacts in the Amazon rainforest by leaving forest areas vulnerable to exploitation by outsiders, report researchers writing in Conservation Letters. Conducting field surveys during the course of 10,000-kilometers of travel along remote Amazon rivers, Luke Parry of Lancaster University found that a sharp decrease in rural habitation has not been accompanied by a decline in harvesting of wildlife and forest resources, indicating that urban populations exact a heavy toll on distant forests through hunting, fishing, logging, and harvesting of non-timber forest products.


Sumatran rhino loses pregnancy: conservationists saddened but remain resolute

(03/31/2010) Rhino conservationists' hopes were dampened today by news that Ratu, a female Sumatran rhino, had lost her pregnancy. Just months after the announcement of the pregnancy—the first at Indonesia's Sumatran Rhino Sanctuary in Way Kambas National Park—Ratu lost the embryo. Still, say conservationists, the very fact that Ratu became pregnant at all should keep hope alive for the beleaguered species.


US gun, guitar, and furniture-manufactures must declare basic information about wood sources

(03/31/2010) In May of last year federal agents raided Gibson Guitar headquarters in Nashville, Tennessee after they received information that the guitar-giant was using illegally logged rosewood from Madagascar in the construction of their musical instruments. The scandal forced Gibson's CEO to take a leave of absence as a member of Rainforest Alliance.


First-ever photo of rare and spectacular hummingbird from Colombia

(03/31/2010) A conservationist has taken the first-ever photos of a living Santa Marta Sabrewing (Campylopterus phainopeplus) in the El Dorado Nature Reserve in the Sierra Nevada de Santa Marta in Colombia, reports ProAves, a bird conservation group.


Rockhopper penguins benefit from new park in Argentina



(03/31/2010) Southern rockhopper penguins (Eudyptes chrysocome) are easily distinguished by the spiked plumes on their head, their neon-yellow eyebrows, and red eyes. But these wild-looking penguins are also endangered: the IUCN Red List classifies them as Vulnerable to extinction due to pollution and drowning by fishing nets.


Indonesia to establish rainforest trust fund

(03/30/2010) Indonesia is preparing to establish a trust fund to reduce deforestation, reports the Jakarta Globe.


When it comes to Yellow Fever, conserving howler monkeys saves lives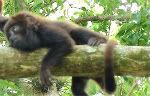 (03/29/2010) Abundant and diverse wildlife help people in many ways: for example bees pollinate plants, birds and mammals disperse seeds, bats control pest populations, and both plants and animals have produced life-saving medicines and technological advances. But how could howler monkeys save people from a Yellow Fever outbreak? A new study in the open-access journal Tropical Conservation Science explores the link between howler monkeys, mosquitoes, and humans during a recent yellow fever outbreak in the state of Rio Grande do Sul, Brazil.



Page 1
|
Page 2
|
Page 3
|
Page 4
|
Page 5
|
Page 6
|
Page 7
|
Page 8
|
Page 9
|
Page 10
|
Page 11
|
Page 12
|
Page 13
|
Page 14
|
Page 15
|
Page 16
|
Page 17
|
Page 18
|
Page 19
|
Page 20
|
Page 21
|
Page 22
|
Page 23
|
Page 24
|
Page 25
|
Page 26
|
Page 27
|
Page 28
|
Page 29
|
Page 30
|
Page 31
|
Page 32
|
Page 33
|
Page 34
|
Page 35
|
Page 36
|
Page 37
|
Page 38
|
Page 39
|
Page 40
|
Page 41
|
Page 42
|
Page 43
|
Page 44
|
Page 45
|
Page 46
|
Page 47
|
Page 48
|
Page 49
|
Page 50
|
Page 51
|
Page 52
|
Page 53
|
Page 54
|
Page 55
|
Page 56
|
Page 57
|
Page 58
|
Page 59
|
Page 60
|
Page 61
|
Page 62
|
Page 63
|
Page 64
|
Page 65
|
Page 66
|
Page 67
|
Page 68
|
Page 69
|
Page 70
|
Page 71
|
Page 72
|
Page 73
|
Page 74
|
Page 75
|
Page 76
|
Page 77
|
Page 78
|
Page 79
|
Page 80
|
Page 81
|
Page 82
|
Page 83
|
Page 84
|
Page 85
|
Page 86
|
Page 87
|
Page 88
|
Page 89
|
Page 90
|
Page 91
|
Page 92
|
Page 93
|
Page 94
|
Page 95
|
Page 96
|
Page 97
|
Page 98
|
Page 99
|
Page 100
|
Page 101
|
Page 102
|
Page 103
|
Page 104
|
Page 105
|
Page 106
|
Page 107
|
Page 108
|
Page 109
|
Page 110
|
Page 111
|
Page 112
|
Page 113
|
Page 114
|
Page 115
|
Page 116
|
Page 117
|
Page 118
| Page 119 |
Page 120
|
Page 121
|
Page 122
|
Page 123
|
Page 124
|
Page 125
|
Page 126
|
Page 127
|
Page 128
|
Page 129
|
Page 130
|
Page 131
|
Page 132
|
Page 133
|
Page 134
|
Page 135
|
Page 136
|
Page 137
|
Page 138
|
Page 139
|
Page 140
|
Page 141
|
Page 142
|
Page 143
|
Page 144
|
Page 145
|
Page 146
|
Page 147
|
Page 148
|
Page 149
|
Page 150
|
Page 151
|
Page 152
|
Page 153
|
Page 154
|
Page 155
|
Page 156
|
Page 157
|
Page 158
|
Page 159
|
Page 160
|
Page 161
|
Page 162
|
Page 163
|
Page 164
|
Page 165
|
Page 166
|
Page 167
|
Page 168
|
Page 169
|
Page 170
|
Page 171
|
Page 172
|
Page 173
|
Page 174
|
Page 175
|
Page 176
|
Page 177
|
Page 178
|
Page 179
|
Page 180
|
Page 181
|
Page 182
|
Page 183
|
Page 184
|
Page 185
|
Page 186
|
Page 187
|
Page 188
|
Page 189
|
Page 190
|
Page 191
|
Page 192
|
Page 193
|
Page 194
|
Page 195
|
Page 196
|
Page 197
|
Page 198
|
Page 199
|
Page 200
|
Page 201
|
Page 202
|
Page 203
|
Page 204
|
Page 205
|
Page 206
|
Page 207
|
Page 208
|
Page 209
|
Page 210
|
Page 211
|
Page 212
|
Page 213
|
Page 214
|
Page 215
|
Page 216
|
Page 217