Conservation news
Founded in 1999, Mongabay is a leading provider of environmental science and conservation news.
Climate change melting southern Antarctic Peninsula ice shelves

(02/23/2010) The US Geological Survey (USGS) has found that every ice front in the southern part of the Antarctic Peninsula—the coldest part—has been retreating overall for the past sixty years with the greatest changes visible since 1990.


Conflicting signals out of Indonesia on whether palm oil plantations will be classified as forests

(02/23/2010) Indonesia will not allow the conversion of natural forest for oil palm plantations, claimed the country's Forestry Minister Zulkifli Hasan in comments reported by the Jakarta Post.


Local vegetation can point to the consequences of climate change, Israeli scientists say after extensive studies

(02/23/2010) A recent study by a team of researchers from Bar Ilan University suggests that endangered plants in water-saturated habitats can be taken as indicators for climate change in the Levant region. They present a picture particularly of the consequences of changes in precipitation.


Could toxins from plantation trees be causing cancer cluster, oyster deaths in Tasmania?

(02/22/2010) A local medical doctor, a marine ecologist, and oyster farmers are raising an alarm that a nearby monoculture plantation of Eucalyptus nitens may be poisoning local water reserves, leading to rare cancers and high oyster mortality in Tasmania. However, the toxin is not from pesticides, as originally expected, but appears to originate from the trees themselves.


With increased protection, Gulf of California marine life could recover

(02/22/2010) The Gulf of California's once rich marine ecosystem is in trouble. Surveys from 1999 and 2009 revealed that during the ten-year-period 60 percent of the areas showed signs of degradation, including the loss of top predators necessary to keep an ecosystem healthy, for example sharks, groupers, and snappers.


REDD may not provide sufficient incentive to developers over palm oil


(02/22/2010) In less than a generation oil palm cultivation has emerged as a leading form of land use in tropical forests, especially in Southeast Asia. Rising global demand for edible oils, coupled with the crop's high yield, has turned palm oil into an economic juggernaut, generating us$ 10 billion in exports for Indonesia and Malaysia, which account for 85 percent of palm oil production, alone. Today more than 40 countries - led by China, India, and Europe - import crude palm oil.


"No change whatsoever" in scientists' conviction that climate change is occurring

(02/22/2010) Despite some politicians and TV personalities claiming that climate change is dead, a panel of influential US and European scientists held a press conference at the annual meeting of the American Association for the Advancement of Science to set the record straight on the state of the science and the recent media frenzy against climate change. "There has been no change in the scientific community, no change whatsoever" in the consensus that globally temperatures are rising, said Gerald North, professor of atmospheric sciences at Texas A&M University. Recent data has shown that the decade from 2000-2009 was the warmest decade on record.


Indonesia to target New Guinea for agricultural expansion

(02/22/2010) Indonesia will target its last frontier — its territory on New Guinea — as it seeks to become a major agricultural exporter, reports the AFP.


Illegal loggers hit community reforestation project in Indonesia, spurring questions about REDD

(02/22/2010) Illegal loggers are targeting community-managed forests in South Sumatra, renewing questions over forestry governance and law enforcement as the Indonesia prepares to capitalize on payments for conservation and reforestation under a proposed climate change mitigation mechanism known as REDD, reports the Jakarta Press.


Cricket mothers warn offspring about spiders before they hatch

(02/21/2010) Cricket mothers are long gone by the time their infants hatch, so one would assume that cricket parents have little effect on their offspring's behavior. Not so, according to a new study in the American Naturalist which proves that mother crickets have the potential to teach their offspring—while still in their eggs—about the hazards of spiders.


Where two worlds collide: visiting Tabin Wildlife Reserve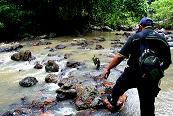 (02/21/2010) The vehicle stopped on the way into Tabin Wildlife Reserve as a troupe of pig-tailed macaques began making their way across the road. In a flash a domestic dog, which may or may not have been 'ownerless', ambushed the group. Chaos erupted as the big predator fell upon the community. As quickly as it began it was all over and the dog was rushing over with an infant monkey in its mouth, leaving the macaques' screeching out their helplessness. As my uncustomary welcome to Tabin Wildlife Reserve shows: the park is a meeting of two worlds. On the left side of the road leading into the reserve is a massive oil palm plantation, on the right is the rainforest and the many species the reserve protects. Tabin, therefore, gives the visitor a unique up-close view of the debate raging in Borneo and throughout much of Southeast Asia over conservation and environment versus oil palm plantations.


Climate change pledges by rich countries represent little new money

(02/19/2010) Under the Copenhagen Accord signed in December, the world's richest countries pledged billions of dollars in climate finance to help fund adaptation and mitigation initiatives in poor and vulnerable countries. However a new analysis by the World Resources Institute (WRI) finds that a relative small proportion of the money committed for such efforts is actually new.


Profit of biggest companies would be cut by a third if forced to pay for environmental damage from operations

(02/19/2010) Profits of the world's 3,000 largest companies would be cut by $2.2 trillion per year if they were forced to pay for environmental damage from their operations, according to an upcoming U.N. report detailed by The Guardian. The study, conducted by Trucost, a consultancy, and scheduled to be released this summer, estimates that pollution and degradation of natural resources by the world's 3,000 largest companies amount to six to seven percent of total revenue, or roughly one-third of profits.


Pregnancy gives new hope for rhino on-the-brink of extinction



(02/18/2010) Though they grew up world's apart, Sumatran rhinos Ratu and Andalas have given conservationists new-found hope for saving the embattled species. The rhino couple is expecting, according to the Sumatran Rhino Sanctuary at Way Kambas, Indonesia. One of the world's most endangered big mammals, Sumatran rhinos are unique due to their hairy bodies and small size (at least compared to other rhinos). The last surviving members of the genus Dicerorhinus, only 200 Sumatran rhinos are estimated to survive in the wild. Ratu's pregnancy holds special significance for a number of reasons. It is the first pregnancy at the Sumatran Rhino Sanctuary; it will be both Ratu's and Andalas' first calf; it is also the first pregnancy in captivity since Andalas' mother Emi—the only Sumatran rhino to successfully give birth in captivity for 112 years—passed away last fall.


Photos: highest diversity of cats in the world discovered in threatened forest of India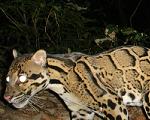 (02/18/2010) Using camera traps over a two year period wildlife biologist Kashmira Kakati has discovered seven species of wild cats living in the same forest: the Jeypore-Dehing lowland forests in the northeastern Indian state of Assam. Yet the cat-crazy ecosystem is currently threatened by deforestation, unsustainable extractive industries, including crude oil and coal, and big hydroelectric projects. Some of the cats are also imperiled by poachers. In light of this discovery, conservationists are calling on the Indian government to protect the vulnerable forest system.


Humans push half of the world's primates toward extinction, lemurs in particular trouble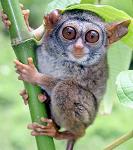 (02/18/2010) Of the known 634 primate species in the world 48 percent are currently threatened with extinction, making mankind's closes relatives one of the most endangered animal groups in the world. In order to bring awareness to the desperate state of primates, a new report by the International Union for the Conservation of Nature highlights twenty-five primates in the most need of rapid conservation action. Compiled by 85 experts the report, entitled Primates in Peril: The World's 25 Most Endangered Primates, 2008–2010, includes six primates from Africa, eleven from Asia, three from Central and South America, and five from the island of Madagascar.


UN to protect seven migratory sharks, but Australia opts out

(02/17/2010) One hundred and thirteen countries have signed on to an agreement to protect seven migratory sharks currently threatened with extinction byway of the Convention on the Conservation of Migratory Species of Wild Animals (CMS), according to the UN Environment Program (UNEP). The agreement prohibits hunting, fishing, or deliberate killing of the great white shark, basking shark, whale shark, porbeagle shark, spiny dogfish, as well as the shortfin and longfin mako sharks. However, Australia has declared it will ignore certain protections.


New study: why plants produce different sized seeds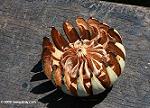 (02/17/2010) The longstanding belief as to why some plants produce big seeds and others small seeds is that in this case bigger-is-better, since large seeds have a better chance of survival. However, Helene Muller-Landau, staff scientist at the Smithsonian Tropical Research Institute and head of the HSBC Climate Partnership's effort to quantify carbon in tropical forests, grew dissatisfied with that explanation. For example, if big seeds were always the 'right' evolutionary path than why would any plants evolve small seeds? In a new paper in the Proceedings of the National Academy of Sciences, Muller-Landau argues for a more complex explanation involving a trade-off between surviving stressful conditions and taking full advantage when the conditions are just right.


Consumers fail at identifying green companies

(02/17/2010) An article today in New Scientist shows that American consumers have a difficult time correctly identifying green companies, often confusing 'greenwashing' for true green credentials or not bestowing enough credit where credit is truly due. By combining data from Earthsense, which polled 30,000 Americans about on their views of 'green' companies, and Trucost which assesses companies global environmental impact, New Scientist was able to discover just how confused American consumers are when it comes to identifying 'green'.


EU biofuels target will starve the poor, says anti-poverty group

(02/16/2010) The European Union's biofuel targets could starve up to 100 million people, warns a report from an anti-poverty charity. ActionAid estimates the E.U.'s plan to source 10 percent of transport fuels from biofuels would increase competition for agricultural lands, spurring a sharp rise in food prices. Dearer food would disproportionally affect the world's poorest people.


Under siege: oil and gas concessions cover 41 percent of the Peruvian Amazon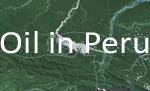 (02/16/2010) A new study in the Environmental Research Letter finds that the Peruvian Amazon is being overrun by the oil and gas industries. According to the study 41 percent of the Peruvian Amazon is currently covered by 52 separate oil and gas concessions, nearly six times as much land as was covered in 2003. "We found that more of the Peruvian Amazon has recently been leased to oil and gas companies than at any other time on record," explained co-author Dr. Matt Finer of the Washington DC-based Save America's Forests in a press release. The concessions even surpass the oil boom in the region during the 1970s and 80s, which resulted in extensive environmental damage.


12-year-old on a mission to save Africa's most unusual animal, the okapi, an interview with Spencer Tait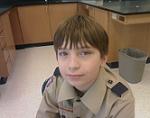 (02/16/2010) Anyone who says a kid can't change the world hasn't met Spencer Tait. At the age of five Spencer had his first encounter with the Congo's elusive okapi at the Milwaukee Public Museum. Spencer—now 12 years old—describes that encounter as 'love at first sight'. He explains that while the okapi "looks like a mix between a zebra, horse, and giraffe [...] it's really only related to the giraffe." Seeing the okapi at the museum led Spencer not only to learn all about the okapi, but also to find out what was threatening the animal's survival, including the long civil conflict in the Democratic Republic of Congo, the okapi's home. Most kids—and adults too—would probably leave it at that, but not Spencer.


Australia starts 10 million dollar initiative to find new species

(02/15/2010) Known as the 'Bush Blitz', Australia will spend 10 million Australian dollars (8.88 million US dollars) over the next three years to conduct biodiversity surveys in far-flung places, reports Sydney Morning Herald. The program hopes to both uncover new species and gather more data about innumerable little-known plants and animals on the continent.


Tropical timber imports to the U.S. plunge

(02/15/2010) U.S. tropical lumber imports plunged by nearly half between 2009 and 2008, reports the International Tropical Timber Organization (ITTO).


Illegal logging rampant in Peru

(02/15/2010) A survey of 78 forestry concessions in Peru found that 46 (59 percent) were in breach of their concession contracts, reports the International Tropical Timber Organization (ITTO).


Decline in fog threatens California's iconic redwood ecosystems

(02/15/2010) A surprising new study finds that during the past century the frequency of fog along California's coast has declined by approximately three hours a day. Published in the Proceedings of the National Academy of Sciences the researchers are concerned that this decrease in fog threatens California's giant redwoods and the unique ecosystem they inhabit.


How free trade has devastated Africa's farmers and poor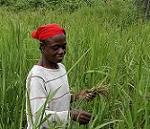 (02/15/2010) A push in the mid-1980s for Africa to embrace free trade to aid its economies backfired in many of the continent's poorest countries, argues a new study in the Proceedings of the National Academy of Sciences (PNAS). Africa was pushed to rollback government involvement in development and instead to rely on the private sector: government services shrunk, cash crops were pushed over staples, while tariffs and subsides were abolished. The insistence on free trade was meant to spur economic growth, but instead undercut traditional agricultural systems that had worked for centuries, eventually leading to a food crisis, which left millions hungry, caused multiple food riots, and destabilized governments.


Head of UN urges 'a wake-up call' to save biodiversity

(02/14/2010) Speaking at the American Museum of Natural History in New York City, UN Secretary General Ban Ki-moon said that "business as usual is not an option" to protect the world' s biodiversity. The failure of governments worldwide to meet their pledges to protect biodiversity by 2010 is "a wake up call" according to Ki-moon.


UN official: Zimbabwe security forces poached 200 rhinos

(02/14/2010) Last week the secretary of the UN Convention on International Trade in Endangered Species (CITES), Willem Wijnstekers, announced that security forces in Zimbabwe had poached approximately 200 rhinos in a two year period. He did say how many elephants were poached by security forces.


The Critically Endangered South China Tiger Roars Again in 2010, the Chinese Year of the Tiger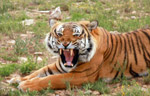 (02/14/2010) Today marks the Chinese New Year for 2010, and the start of the traditional Year of the Tiger. The people of China might be celebrating future Years of the Tigers without their native and critically endangered South China Tiger (Panthera tigris amoyensis) if not for the efforts of Save China's Tigers (SCT) a grassroots conservation effort headed by the charismatic Li Quan and her husband Stuart Bray. Both Ms Quan and Mr. Bray are former senior executives in international business circles. After leaving the corporate world, Ms Quan and Mr. Bray are now stepping up as champions for China's natural environment, much of which has been lost in the Chinese march towards "The Four Modernizations."


Bill Gates: ban coal and invest in clean energy technology

(02/12/2010) The planet needs "energy miracles" to overcome the dual challenges of meeting energy demand and addressing climate change, said Microsoft founder Bill Gates during a speech Friday at the TED Conference in Long Beach, California.


Expedition to photograph world's rarest cetacean threatened by lack of funding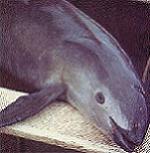 (02/11/2010) Little known beyond the waters of the Gulf of California, the world's smallest cetacean (a group including whales, dolphins, and porpoises) is hanging on by a thread. The vaquita—which in Spanish means 'little cow'—has recently gained the dubious distinction of not only being the world's smallest cetacean, but the also the world's rarest. In 2006 it was announced that the Yangtze river dolphin, or baiji, was likely extinct, and conservationists fear the Critically Endangered 'little cow' is next. An expedition for this year is set to identify vaquita individuals, but even this is threatened by lack of funding.


Chinese farming practices are acidifying soils

(02/11/2010) A new study in Science shows that farming practices in China are acidifying the nation's soils and threatening long term productivity at a time when food concerns worldwide have never been higher. The culprit is the increasing use of nitrogen fertilizer.


Video: Sunda clouded leopard caught on film for the first time

(02/10/2010) Carnivore researchers have captured the first footage of the Sunda clouded leopard (Neofelis diardi) in Malaysia. The island's largest predator was only proclaimed a unique species in 2006 when genetic evidence and analysis of its markings proved it was distinct enough from its mainland relative—the clouded leopard (Neofelis nebulosa)—to be considered a new species. The recent classification has prompted renewed interest in this elusive and threatened cat.


Desertification threatens 38 percent of the world

(02/10/2010) Over one third of the world's land surface (38 percent) is threatened with desertification, according to a new study published in theInternational Journal of Life Cycle Assessment. The study found that eight of fifteen eco-regions are threatened by desertification, including coastal areas, the prairies, the Mediterranean region, the savannah, the temperate steppes, the temperate deserts, tropical and subtropical steppes, and the tropical and subtropical deserts.


Companies disclose deforestation risk in their supply chains

(02/10/2010) An initiative that aims to root out deforestation by increasing the transparency of global supply chains released the results of its first survey on Wednesday, finding that most companies were not previously looking at the issue. Of 217 companies contacted by the Forest Footprint Disclosure project, only 35 responded with full data disclosure, including British Airways, BMW, Travis Perkins, L'Oréal, Weyerhaeuser, Kingfisher, Adidas, Nike, Mondi Marks & Spencer, Sainsbury's, and Unilever.


How to end Madagascar's logging crisis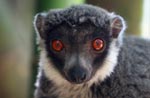 (02/10/2010) In the aftermath of a military coup last March, Madagascar's rainforests have been pillaged for precious hardwoods, including rosewood and ebonies. Tens of thousands of hectares have been affected, including some of the island's most biologically-diverse national parks: Marojejy, Masoala, and Makira. Illegal logging has also spurred the rise of a commercial bushmeat trade. Hunters are now slaughtering rare and gentle lemurs for restaurants.


China is polluted: first national survey paints disturbing picture

(02/09/2010) The first ever national survey of pollution in China shows a nation that has paid for its economic growth in environmental pollution.


Canada creates massive new park in the boreal

(02/09/2010) Last Friday, the government of Canada and the governments of the provinces of Newfoundland and Labrador signed a memorandum of understanding to create a the new Mealy Mountains National Park. Larger than Yellowstone National Park, the new Canadian park will span 11,000 square kilometers making it the largest protected area in Eastern Canada.


First footage captured of giant sea serpent of the deep: the oarfish

(02/09/2010) Scientists have captured what they believe to be the first footage ever of the oarfish, the species likely responsible for legends told of sea serpents.


El Zoológico del Bronx exibe ranas extintas

(02/09/2010) El Zoológico del Bronx ha puesto en exhibición los más inusitados batracios: El sapo rociador Kihansi. En primera instancia, este sapo sobrevivió en el desfiladero Kihansi de Tanzania, adaptándose a estas excepcionales áreas, constantemente nubladas por el desfiladero y la caída del agua. Por otro lado, en vez de poner huevos, las ranas rociadoras Kihansi dan a luz a sus bebés. Por último, la especie de batracios rociadores está extinta, al menos en la selva.


Forgotten Species: the fiery Luristan Newt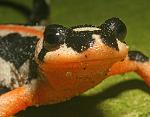 (02/08/2010) The salamander was a mythical creature before it was a real one: the word salamander means a legendary lizard that both survived-in and could extinguish fire. A creature that the Ancient Greeks, including Aristotle, appeared to readily believe in. No one knows how the term salamander transferred from a mythical fire-dwelling monster to the small amphibious animals it applies to today, but I have a theory. Perhaps the sight of salamanders like Luristan newt—charcoal-black and flame-orange—caused people in the seventeenth century to lend the name of myth to the taxa.


Amazon rainforest will bear cost of biofuel policies in Brazil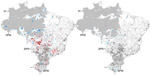 (02/08/2010) Business-as-usual agricultural expansion to meet biofuel production targets for 2020 will take a heavy toll on Brazil's Amazon rainforest in coming years, undermining the potential emissions savings of transitioning from fossil fuels to biofuels, warns a new paper published in the Proceedings of the National Academy of Sciences (PNAS). The research suggests that intensification of cattle ranching, combined with efforts to promote high-yielding oil crops like oil palm could lessen forecast greenhouse gas emissions from indirect land use in the region.


New spiny pocket mouse discovered in the mountainous rainforests of Venezuela

(02/08/2010) Researchers have discovered a new species of spiny mouse that lives on four mountainous forests in the Cordillera de la Costa mountain range of Venezuela.


Asia's biggest logging company accused of bribery, violence in Papua New Guinea

(02/08/2010) A local organization in Papua New Guinea, known as Asples Madang, is fighting against one of the region's biggest industrial loggers, Rimbunan Hijau (RH) chaired by billionaire Tiong Hiew King. Aspeles Madang has accused Malaysian company, RH, of acquiring land illegally and of using brute force and bribery in its dealing with locals.


Google Earth boosts deforestation monitoring capabilities

(02/07/2010) Google has taken a step towards ramping up the deforestation monitoring capabilities the Google Earth Engine by contracting Massachusetts-based Clark Labs to develop an online version of its Land Change Modeler application.


86 percent of dolphins and whales threatened by fishing nets

(02/07/2010) A new report from the United Nations Environment Program (UNEP) finds that almost 9 out of 10 toothed whales—including dolphins and porpoises—are threatened by entanglement and subsequent drowning from large-scale fishing operations equipment, such as gillnets, traps, longlines, and trawls. These operations threaten the highest percentage (86 percent) of the world's toothed whales.


Church of England drops mining company Vedanta due to indigenous rights concerns

(02/07/2010) The Church of England has dropped is 3.8 million pound stake (5.9 million US dollars) in controversial mining company, Vedanta Resources, citing concern over the company's human rights record. The Indian company has come under considerable criticism for its plan to build a bauxite mine on Niyamgiri Mountain, threatening the mountain, forests, and the local tribe Dongria Kondh tribe.


India to track every tiger death on-line

(02/07/2010) Due to increased problems with poaching, the conservation organization TRAFFIC has joined with the National Tiger Conservation Authority (NTCA) to begin tracking every tiger mortality in India with a new website called Tigernet.


Commodity trade and urbanization, rather than rural poverty, drive deforestation


(02/07/2010) Deforestation is increasingly correlated to urban population growth and trade rather than rural poverty, suggesting that measures proposed to reduce deforestation will be ineffective if they fail to address demand for commodities produced on forest lands, argues a new paper published in Nature GeoScience.



Page 1
|
Page 2
|
Page 3
|
Page 4
|
Page 5
|
Page 6
|
Page 7
|
Page 8
|
Page 9
|
Page 10
|
Page 11
|
Page 12
|
Page 13
|
Page 14
|
Page 15
|
Page 16
|
Page 17
|
Page 18
|
Page 19
|
Page 20
|
Page 21
|
Page 22
|
Page 23
|
Page 24
|
Page 25
|
Page 26
|
Page 27
|
Page 28
|
Page 29
|
Page 30
|
Page 31
|
Page 32
|
Page 33
|
Page 34
|
Page 35
|
Page 36
|
Page 37
|
Page 38
|
Page 39
|
Page 40
|
Page 41
|
Page 42
|
Page 43
|
Page 44
|
Page 45
|
Page 46
|
Page 47
|
Page 48
|
Page 49
|
Page 50
|
Page 51
|
Page 52
|
Page 53
|
Page 54
|
Page 55
|
Page 56
|
Page 57
|
Page 58
|
Page 59
|
Page 60
|
Page 61
|
Page 62
|
Page 63
|
Page 64
|
Page 65
|
Page 66
|
Page 67
|
Page 68
|
Page 69
|
Page 70
|
Page 71
|
Page 72
|
Page 73
|
Page 74
|
Page 75
|
Page 76
|
Page 77
|
Page 78
|
Page 79
|
Page 80
|
Page 81
|
Page 82
|
Page 83
|
Page 84
|
Page 85
|
Page 86
|
Page 87
|
Page 88
|
Page 89
|
Page 90
|
Page 91
|
Page 92
|
Page 93
|
Page 94
|
Page 95
|
Page 96
|
Page 97
|
Page 98
|
Page 99
|
Page 100
|
Page 101
|
Page 102
|
Page 103
|
Page 104
|
Page 105
|
Page 106
|
Page 107
|
Page 108
|
Page 109
|
Page 110
|
Page 111
|
Page 112
|
Page 113
|
Page 114
|
Page 115
| Page 116 |
Page 117
|
Page 118
|
Page 119
|
Page 120
|
Page 121
|
Page 122
|
Page 123
|
Page 124
|
Page 125
|
Page 126
|
Page 127
|
Page 128
|
Page 129
|
Page 130
|
Page 131
|
Page 132
|
Page 133
|
Page 134
|
Page 135
|
Page 136
|
Page 137
|
Page 138
|
Page 139
|
Page 140
|
Page 141
|
Page 142
|
Page 143
|
Page 144
|
Page 145
|
Page 146
|
Page 147
|
Page 148
|
Page 149
|
Page 150
|
Page 151
|
Page 152
|
Page 153
|
Page 154
|
Page 155
|
Page 156
|
Page 157
|
Page 158
|
Page 159
|
Page 160
|
Page 161
|
Page 162
|
Page 163
|
Page 164
|
Page 165
|
Page 166
|
Page 167
|
Page 168
|
Page 169
|
Page 170
|
Page 171
|
Page 172
|
Page 173
|
Page 174
|
Page 175
|
Page 176
|
Page 177
|
Page 178
|
Page 179
|
Page 180
|
Page 181
|
Page 182
|
Page 183
|
Page 184
|
Page 185
|
Page 186
|
Page 187
|
Page 188
|
Page 189
|
Page 190
|
Page 191
|
Page 192
|
Page 193
|
Page 194
|
Page 195
|
Page 196
|
Page 197
|
Page 198
|
Page 199
|
Page 200
|
Page 201
|
Page 202
|
Page 203
|
Page 204
|
Page 205
|
Page 206
|
Page 207
|
Page 208
|
Page 209
|
Page 210
|
Page 211