Conservation news
Founded in 1999, Mongabay is a leading provider of environmental science and conservation news.
Red pandas may be threatened by small-scale trade

(12/27/2010) Two studies investigated the scale and potential threat of continued trade in red pandas and found that while reports are low, the occurrence of isolated incidents may be enough to threaten species survival.


United States to back U.N. indigenous rights declaration

(12/23/2010) The United States will endorse the United Nations Declaration on the Rights of Indigenous People (UNDRIP), making it the last industrialized power to support the agreement, which recognizes the rights of indigenous peoples on issues including free prior and informed consent (FPIC), right to sovereignty, territory and respect for traditional knowledge. The move was announced last week by President Barack Obama.


Wikileaks Cuba: More U.S. Cynicism on Climate Change

(12/23/2010) As more and more Wikileaks cables become available, a portrait of the U.S. attitude toward climate change is emerging and it is not flattering. In a previous article, I discussed American diplomats' dismissive views toward Bolivia, a country which has done much to advance a progressive agenda on climate change. In another recently released cable, however, U.S. officials take a cynical view of Cuba. Over the past year or so, the island nation has criticized the U.S. for strong arming other countries when it comes to international climate change negotiations. Joining forces with leftist countries like Bolivia, as well as fellow island countries such as Tuvalu, Cuba has been an irritating thorn in the side of the Obama administration.


Kite-photography gives new perspective to whale migration

(12/22/2010) A new project sponsored by Nokia uses KAPing - kite aerial photography - to get an innovative look at whale behavior. The project will be taking place in Hawaii and will document the area's annual humpback whale migration.


Malaysia undermines commitment to protect Coral Triangle, backtracks on climate pledge

(12/22/2010) The Malaysian government will proceed with a plan to install a second-hand coal plant from China on the edge of the Coral Triangle in Borneo despite widespread condemnation from environmental groups and local people, reports Green SURF, a coalition that opposes the project.


Disappearance of arctic ice could create 'grolar bears', narlugas; trigger biodiversity loss

(12/22/2010) The melting of the Artic Ocean may result in a loss of marine mammal biodiversity, reports a new study published in the journal BNature and conducted jointly by the National Oceanic and Atmospheric Association (NOAA), the University of Alaska, and the University of Massachusetts. The study is the first to project what might happen if species pushed into new habitats because of ice loss hybridize with one another, resulting in such crossbreeds as "narlugas" and "grolar bears".


Rainforest people sue logging company, Sarawak govt over planned deforestation

(12/22/2010) A community of forest people is taking a logging company and the state government of Sarawak to court over a plan to log 15,000 hectares of tropical rainforest, reports the Bruno Manser Fund.


Census: 308.7 million people live in the United States

(12/22/2010) 308,745,538 people were living in the United States on April 1, 2010, according to the U.S. Census Bureau.


Map: 15 million sq km of land suitable for forest restoration

(12/22/2010) 1.5 billion hectares (5.8 million square miles) of land are suitable for forest restoration, according a new analysis by the Global Partnership on Forest Landscape Restoration, a partnership between the World Resources Institute, South Dakota State University, and IUCN.


Attempt to reduce ethanol subsidies blocked by corn-belt senators

(12/21/2010) An attempt by Senator Dianne Feinstein (D-California) to drastically reduce subsidies for domestic ethanol production and cut the tariff on imported ethanol was ultimately unsuccessful, reports Reuters. The proposal would have cut the annual cost of subsidies by $5.3 billion.


Wikileaks reveals Dalai Lama's climate change concerns

(12/21/2010) As disclosures from the Wikileaks scandal continue to reverberate, the public is learning about hidden U.S. diplomacy in all far corners of the globe. The latest unlikely story involves the Tibetan Dalai Lama no less, who spoke with American diplomats last year about climate change high atop the Himalayan Mountains. In a meeting with U.S. ambassador to India Timothy Roemer, the Dalai Lama argued that the U.S. should seek to employ a different strategy toward Tibet. Instead of pressuring Beijing on the political front, the Dalai Lama declared, Washington should seek to leverage environmental concerns in the hope of buying some relief for the Tibetan people.


Top 10 Environmental Stories of 2010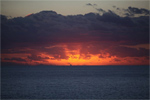 (12/20/2010) Below is a quick review of some of the biggest environmental stories of 2010: Climate change rears it ugly head; Oil spill in the Gulf; Agreement to save global biodiversity; Illegal logging crisis in Madagascar; REDD kicks off in Indonesia; Brazil deforestation falls to its lowest level; Hungary's red sludge; Nestle caves to social media activists; New mammals galore' and Global climate framework back on the table?


Biodiversity and slash-and-burn agriculture in Papua New Guinea

(12/20/2010) As pressures increase on the rich forests of Papua New Guinea, how will biodiversity fare? A new study in mongabay.com's Tropical Conservation Science attempts to answer this question by looking at how bird species are impacted by slash-and-burn agriculture. While locals have been practicing such agriculture for 5,000 years, rising populations and societal changes are expected to increase the pressure of slash-and-burn agriculture on forests and the species that live there.


Groups call on KFC to end greenwashing

(12/19/2010) A coalition of environmental groups is calling on Kentucky Fried Chicken to end its use of products carrying the Sustainable Forestry Initiative (SFI) certification label.


Rainforest information for kids in Finnish

(12/19/2010) With the help of Juha Honkala, Mongabay.com's rainforest information site for children is now available in Finnish.


Lack of price premium for certified palm oil endangers sustainability initiative

(12/19/2010) The palm oil industry's sustainability initiative is making considerable progress toward improving its environmental performance, but needs to do more to accelerate the adoption of responsible practices, argue researchers writing in mongabay.com's open access journal Tropical Conservation Science.


Using water bodies to track Asian elephants

(12/19/2010) One would think that it would be easy to track Asia's largest land animal, but in fact Asian elephants (Elephas maximus) are generally shy, mostly nocturnal, and stick to the forest whenever possible. Yet, it's vital for conservationists to track the herd, if they are to keep them safe from poaching and protect both elephants and locals from potential conflict. However, a new study in mongabay.com's open access journal Tropical Conservation Science has developed a unique strategy to track elephant herds in Sri Lanka by sticking to the water.


The hair-snare: non-invasive animal research technique makes good in Mexico

(12/19/2010) It's not easy or cheap to catch an elusive wild cat, and trapping such an animal can prove harmful to the individual. With such factors in mind, researchers are consistently turning to non-invasive methods of gathering data about species, including collecting feces and the increasingly popular camera trap. But one method rarely gets mentioned: the humble hair-snare. A new study in mongabay.com's open access journal Tropical Conservation Science has demonstrated the success of hair-snare in gathering data about mammals in Mexico, including the first successful hair catch of two rarely seen cat species, the jaguarundi (Puma yagouaroundi) and the margay (Leopardus wiedii).


Climate change could cut premontane forests of Argentina and Bolivia in half

(12/19/2010) A new study in mongabay.com's open access journal Tropical Conservation Science finds that the premontane forests of Argentina and Bolivia are susceptible to large-scale shifts due to climate change, losing over half of the ecosystem to warmer temperatures. Apart of the Yungas tropical forests, premontane forests are the lowest in the Andes, covering hills and flatland; these forests harbor significant biodiversity, yet many of those species may become threatened as the world warms.


Local rules trump regulations imposed by outsiders in Madagascar

(12/19/2010) Unwritten rules and social norms can be an effective means to manage protected areas in rural parts of Madagascar, reports a new study published in mongabay.com's open access journal Tropical Conservation Science.


Forest fragment climate not driven by edge-effect

(12/19/2010) Examining ten forest fragments in Brazil's Atlantic Forest, researchers have undercut the theory that the climate of forest fragment' is driven by the edge-effect. Writing in mongabay.com's open source journal Tropical Conservation Science, researchers found that edge-effect was too simple to explain the microclimate of isolated forest fragments from 3 to 3,500 hectares large, each at least 80-years-old.


Prominent indigenous leader gets death threats in Guyana

(12/17/2010) Environmental groups have written to Guyana president Bharrat Jagdeo over recent threats against Tony James, the President of the Amerindian Peoples Association in Guyana.


Year-end highlights: environment pictures


(12/17/2010) Over the course of another busy year of reporting for mongabay.com, I spent nearly four months on the road, visiting nine countries and adding more than 10,000 new photos to the site. Most of my pictures this year are from Indonesia (two trips: North Sulawesi, Sumatra, and Bali in May and Papua, West Papua, and Bali in July and August), Colombia (Amazon, Darien, Sierra Nevada de Santa Marta, Tayrona, and Chicaque in March), Mexico (COP16 in Cancun and nearby areas in December), Kauai (November), and California (various trips around the Bay Area throughout the year).


Lack of schools, trade drive exodus from remote parts of the Amazon

(12/17/2010) Lack of school access and higher costs of trade are driving an exodus from remote areas in the Amazon, a new study published in Population & Environment reveals. The research sheds light on to why people are leaving remote forest areas. It follows an earlier publication indicating that migration away from remote rural areas may have repercussions on deforestation.


New hope for polar bears

(12/17/2010) Once thought of as a doomed species, new research published in the journal Nature and conducted by scientists from several institutions, including the National Science Foundation and the U.S. Geological Survey, finds that polar bears could be saved from extinction - if certain measures are taken.


California approves cap-and-trade under global warming law

(12/17/2010) The California Air Resources Board voted 9-1 to adopt cap and trade regulations for AB32, California's 2006 climate law. The move, which establishes the first compliance carbon trading system in the United States, opens the door for carbon offsets generated via forest conservation projects.


How cannibal crickets choose their victims

(12/17/2010) Social interactions influence cannibalistic behavior among migratory bands of crickets, finds a new study published in the Public Library of Science. Cannibalism in turn is a major driving force behind the nature and direction of cricket swarms.


Australia cracks down on illegal timber

(12/16/2010) The Australian government has announced the creation of new legislation which will put further restrictions on the import of foreign wood products in effort to halt the flow of illegally logged timber. Taking effect next year, the laws will require importers to disclose the sources of all timber products, even paper.


Teaching orangutans to be wild – orangutan rehabilitation


(12/15/2010) Michelle Desilets, Executive Director of the Orangutan Land Trust, spoke with Laurel Neme on her 'The WildLife' radio show and podcast about the process of rehabilitating orphaned orangutans and teaching them to be wild. This is the second in a two-part interview. The first part covered orangutan biology, habits and the interconnected threats, from the pet trade to habitat loss and expansion of oil palm plantations, facing these creatures. This second part focuses on what happens to surviving orangutans.


New data shows REDD+ is succeeding


(12/15/2010) Amid the whirlwind of climate change news before and after the Cancún climate conference, including a landmark agreement on REDD+ (reducing emissions from deforestation, and related pro-forest actions), an important story seems to have passed by with little notice. Over the past two months, several new analyses have given clear evidence that deforestation has gone down over the past several years. In fact, the drop is quite impressive, and shows that of all the approaches to avoiding the worst consequences of global warming, reducing tropical deforestation is the one that has contributed by far the most to date.


Primatologists: the best hope for apes is the best hope for us


(12/15/2010) Distinguished conservation luminaries, eminent primate experts, ape-suited bucket wielders, a group of African drummers and nearly 1,500 people gathered in London last week for an evening of talks to shine the spotlight on the plight of apes and the forests in which they live, sending a strong message to the climate negotiators hammering out a REDD+ mechanism in Cancun. Hosted by conservation heavyweight Sir David Attenborough, Hope 4 Apes was something of a reunion of the first Hope 4 Apes event that took place ten years ago to raise awareness of -- and funding for -- ape conservation.


Emissions from deforestation slow

(12/15/2010) A dip in forest clearing in Brazil combined with rising levels of industrial emissions have reduced the share of carbon dioxide emissions from deforestation to around 9 percent, according to research published last month in Nature Geoscience.


Picture: New lemur in Madagascar

(12/15/2010) Researchers have discovered a new species of lemur in Madagascar.


Deforestation sparks giant rodent invasions


(12/15/2010) Capybara are expanding into areas of deforestation throughout South America, reports a new study conducted by Kansas State University researchers and published in the journal of Global Change Biology. The study is the first to report capybara populations invading historically arid regions and finds that the presence of invasive capybara can hinder habitat restoration.


NASA image reveals worst drought on record for the Amazon river

(12/15/2010) A new image released by NASA reveals the impact of the worst drought on record on the world's largest river.


NASA releases global warming map

(12/15/2010) NASA has released a new analysis of temperature change.


Carbon sequestration: Underground storage of carbon dioxide may trigger earthquakes

(12/14/2010) Underground storage of carbon dioxide may trigger earthquakes which could allow the gas to seep back into the atmosphere, rendering the emissions mitigation approach ineffective, warns Stanford geophysicist Mark Zoback.


Finland forest protected: 80,000 hectares of green cover rescued from industrial logging

(12/14/2010) In a significant win for environmental activists, 80,000 hectares of forests in Finland have been won protection under a landmark deal.


The secrets of animal TV: many nature shows rely on unethical tactics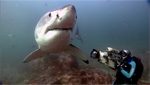 (12/14/2010) Classic animal series like Shark Week hosted by the Discovery Channel and Wild America by Marty Stouffer have captivated audiences for years, bringing them closer than ever to nature from the comfort of their living room. Unfortunately what the audience doesn't know is that many of those wildlife films incorporate unethical behavior including animal harassment, staged scenes, and the use of trained animals. These claims come from Chris Palmer, a veteran wildlife filmmaker with over 300 hours of original programming for prime time television and the giant screen, director of the Center for Environmental Filmmaking at American University and author of Shooting in the Wild: An Insider's Account of Making Movies in the Animal Kingdom (Sierra Club Books, 2010). Palmer concedes that his films have used these unethical techniques and that significant proportion of the wildlife programming we find ourselves enthralled with is as fake and scripted as any Hollywood movie.


Sarawak to cut down 1 million ha of rainforest for palm oil

(12/14/2010) The government of Sarawak aims to convert more than 1 million hectares (2.5 million acres) of tropical forest by 2020, according to the Malaysian state's Land Development Minister, James Masing.


Climate agreement reached in Cancun

(12/13/2010) Ministers meeting in Cancun, Mexico reached a series of agreements that include measures to reduce greenhouse gas emissions, a goal of limiting the global average temperature increase to 2°C, greater protections for forests, and a new U.N.-administered climate fund finance mitigation and adaptation activities in developing countries. While the 'Cancun Agreement' doesn't set any binding targets, it lays the groundwork for a successor treaty to the Kyoto Protocol, which expires in 2012.


The problem-solving ape: what makes orangutans special and why they are threatened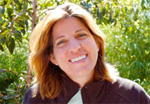 (12/13/2010) Michelle Desilets, Executive Director of the Orangutan Land Trust, spoke with Laurel Neme on her "The WildLife" radio show and podcast about orangutans. In the first part of her interview, they discussed orangutan biology, habits and the interconnected threats, from the pet trade to habitat loss and expansion of oil palm plantations, facing these creatures. The second part covers the process of rehabilitating orangutans and teaching them to be wild.


World leaders: take action now to save forests

(12/10/2010) Gathering at a side event hosted by Avoided Deforestation Partners, global leaders called on delegates meeting at U.N. climate talks in Cancun to come to a formal decision on REDD+, a mechanism that could compensate developing countries for reducing emissions from deforestation and degradation. REDD+ is one of the few areas where negotiations have been progressing.


Logging, palm oil giant hires U.S. ambassador as lobbyist

(12/09/2010) Sinar Mas Group, the sprawling Indonesian conglomerate that has interests in coal mining, logging and wood-pulp production, palm oil plantations, real estate, and other industries, has hired Cameron Hume, the former U.S. ambassador to Indonesia, as an adviser, according to Detik.com. Ambassador Hume stepped down from his post at the embassy in August.


George Soros: save Indonesia's peatlands, rainforests

(12/09/2010) Speaking at a high-level event on the sidelines of climate talks in Cancun, Mexico, financier and philanthropist George Soros made an impassioned call to protect Indonesia's peatlands, the destruction and degradation of which are the largest source of carbon dioxide emissions across the Southeast Asian nation.


Guyana: where's the money pledged for saving rainforests?

(12/09/2010) Funds ostensibly set aside to reward tropical countries for protecting their rainforests are being held up, threatening to exhaust the political capital needed to advance the proposed reducing emissions from deforestation and degradation (REDD) mechanism before it even gets off the ground, warned the president of Guyana during a lively panel organized by Avoided Deforestation Partners on the sidelines of UN climate talks in Cancun, Mexico.


Sulawesi groups recognized for efforts to save endangered wildlife, forests

(12/08/2010) Two groups working with local communities to conserve forests in Sulawesi have won mongabay.com's 2010 Conservation Award. The Alliance for Tompotika Conservation (AlTo), which works in Central Sulawesi, and the Nantu Forest Conservation Program, which operates in North Sulawesi, were recognized for their efforts to protect endangered forests on the Indonesian island, which is known for its high levels of endemic species.


Mountain gorilla population up by 100 individuals

(12/07/2010) Conservation appears to be working for the Critically Endangered mountain gorilla (Gorilla beringei beringei) in the Virunga massif region, as a new census shows an additional 100 individuals from the last census in 2003, an increase of over a quarter. The Virunga massif is a region in three nations—Rwanda, the Democratic Republic of Congo, and Uganda—and covering three protected area.


Extinct giant stork towered over 'hobbits' on Flores

(12/07/2010) Scientists have discovered an extinct massive stork, standing nearly 6 feet tall (1.8 meter) and weighing 35 pounds (15 kilograms), which would have shared the island of Flores with the 'hobbits'—dwarf hominin species known as Homo floresiensis—reports the BBC. According to the researchers the meat-eating stork was big enough to prey on young Homo floresiensis, and stood about 2 and a half feet (0.8 meters) above adult hobbits.


Can RED Hot California Heat Up A Sedated Cancun?


(12/07/2010) In his concession speech after the 2010 mid-term elections, President Obama said that prospects for meaningful U.S. climate change legislation are doubtful and will be for years. With the US and the international community unable to take even modest steps to combat global warming, the State of California has stepped up in a big, big way. Despite record unemployment rates, deficits and unemployment, California voters trounced a measure that would have suspended AB 32, California's landmark climate change law. California's AB 32 cap and trade program will soon be the biggest market for compliance emission reductions outside of Europe. In the wreckage of the Copenhagen talks and the new political landscape in America, California is the most dynamic jurisdiction for climate change implementation.



Page 1
|
Page 2
|
Page 3
|
Page 4
|
Page 5
|
Page 6
|
Page 7
|
Page 8
|
Page 9
|
Page 10
|
Page 11
|
Page 12
|
Page 13
|
Page 14
|
Page 15
|
Page 16
|
Page 17
|
Page 18
|
Page 19
|
Page 20
|
Page 21
|
Page 22
|
Page 23
|
Page 24
|
Page 25
|
Page 26
|
Page 27
|
Page 28
|
Page 29
|
Page 30
|
Page 31
|
Page 32
|
Page 33
|
Page 34
|
Page 35
|
Page 36
|
Page 37
|
Page 38
|
Page 39
|
Page 40
|
Page 41
|
Page 42
|
Page 43
|
Page 44
|
Page 45
|
Page 46
|
Page 47
|
Page 48
|
Page 49
|
Page 50
|
Page 51
|
Page 52
|
Page 53
|
Page 54
|
Page 55
|
Page 56
|
Page 57
|
Page 58
|
Page 59
|
Page 60
|
Page 61
|
Page 62
|
Page 63
|
Page 64
|
Page 65
|
Page 66
|
Page 67
|
Page 68
|
Page 69
|
Page 70
|
Page 71
|
Page 72
|
Page 73
|
Page 74
|
Page 75
|
Page 76
|
Page 77
|
Page 78
|
Page 79
|
Page 80
|
Page 81
|
Page 82
|
Page 83
|
Page 84
|
Page 85
|
Page 86
|
Page 87
|
Page 88
|
Page 89
|
Page 90
|
Page 91
|
Page 92
|
Page 93
|
Page 94
|
Page 95
|
Page 96
|
Page 97
|
Page 98
|
Page 99
|
Page 100
|
Page 101
|
Page 102
|
Page 103
|
Page 104
|
Page 105
| Page 106 |
Page 107
|
Page 108
|
Page 109
|
Page 110
|
Page 111
|
Page 112
|
Page 113
|
Page 114
|
Page 115
|
Page 116
|
Page 117
|
Page 118
|
Page 119
|
Page 120
|
Page 121
|
Page 122
|
Page 123
|
Page 124
|
Page 125
|
Page 126
|
Page 127
|
Page 128
|
Page 129
|
Page 130
|
Page 131
|
Page 132
|
Page 133
|
Page 134
|
Page 135
|
Page 136
|
Page 137
|
Page 138
|
Page 139
|
Page 140
|
Page 141
|
Page 142
|
Page 143
|
Page 144
|
Page 145
|
Page 146
|
Page 147
|
Page 148
|
Page 149
|
Page 150
|
Page 151
|
Page 152
|
Page 153
|
Page 154
|
Page 155
|
Page 156
|
Page 157
|
Page 158
|
Page 159
|
Page 160
|
Page 161
|
Page 162
|
Page 163
|
Page 164
|
Page 165
|
Page 166
|
Page 167
|
Page 168
|
Page 169
|
Page 170
|
Page 171
|
Page 172
|
Page 173
|
Page 174
|
Page 175
|
Page 176
|
Page 177
|
Page 178
|
Page 179
|
Page 180
|
Page 181
|
Page 182
|
Page 183
|
Page 184
|
Page 185
|
Page 186
|
Page 187
|
Page 188
|
Page 189
|
Page 190
|
Page 191
|
Page 192
|
Page 193
|
Page 194
|
Page 195
|
Page 196
|
Page 197
|
Page 198
|
Page 199
|
Page 200
|
Page 201
|
Page 202
|
Page 203
|
Page 204
|
Page 205
|
Page 206
|
Page 207
|
Page 208
|
Page 209
|
Page 210
|
Page 211
|
Page 212
|
Page 213
|
Page 214
|
Page 215
|
Page 216
|
Page 217