Conservation news
Founded in 1999, Mongabay is a leading provider of environmental science and conservation news.
Melting ice sheets largest contributor to rising sea levels

(03/08/2011) Researchers expected the shrinking ice sheets of Antarctica and Greenland to eventually become the greatest contributor to the world's rising sea levels; they just didn't expect it to happen so quickly. A new study in Geophysical Research Letters has found that ice sheets have overtaken melting glaciers and ice caps.


Rich plant diversity leads to increased productivity, ecosystem services

(03/08/2011) A new study finds that diversity of plant species matters—big time. Analyzing nearly 600 research studies, the meta-study in the American Journal of Botany found that productivity in biodiverse plant ecosystems was 1.5 times higher than in monocultures. In other words, a prairie is more productive than a cornfield and forest more productive than a rubber plantation. The researchers warn that eroding plant diversity threatens essential ecosystems services such as food, water purification, oxygen production, carbon sequestration, and the availability of raw materials.


India plans to aid dwindling Ganges River dolphin

(03/08/2011) The Indian government has announced that it plans to develop a program to raise the population of its native Ganges river dolphin (Platanista gangetica gagnetica), a subspecies of the South Asian river dolphin. During a question and answer session Jairam Ramesh, India's Environment and Forests Minister, said that the dolphin's current population was estimated at 2,000 to 3,000 individuals in the Ganges. However, other estimates have placed it lower.


Where is REDD heading? Forest carbon week in review

(03/08/2011) REDD may still be at a standstill in Indonesia, but there is positive news coming out of the United Nations REDD Program. UN-REDD released its five-year strategic plan, and Nigeria is finalizing its readiness proposal to submit to the UN-REDD policy. More news inside this week's Forest Carbon news.


Kellogg switches to 'greener' palm oil

(03/08/2011) Kellogg Company will support greener palm oil production through the purchase of 'sustainable' palm oil certificates until it can obtain a segregated, sustainable supply, said the food giant in a statement.


Deforestation gives some Brazil beef a big carbon footprint

(03/08/2011) Extensive deforestation for low-yielding cattle production means some Brazilian beef carries a disproportionately high carbon footprint, reports a new study published in Environmental Science & Technology.


Elephants cooperate as well as chimps

(03/07/2011) A new study proves that elephants understand how sometimes two is better than one. Working with Asian elephants (Elephas maximus) at the Thai Elephant Conservation Center, researchers reconstructed a classic cooperation test that was originally developed for chimpanzees. Subjects must pull on a rope to receive a reward, such as food, however—and here's the crux—the treat is only released if two subjects cooperate by pulling on two different ropes simultaneously. The paper published in Proceedings of the National Academy of Sciences found that elephants were as capable of cooperation as chimpanzees.


Foreign big agriculture threatens world's second largest wildlife migration

(03/07/2011) As the world's largest migration in the Serengeti plains—including two million wildebeest, zebra, and Thomson's gazelles—has come under unprecedented threat due to plans for a road that would sever the migration route, a far lesser famous, but nearly as large migration, is being silently eroded just 1,370 miles (2,200 kilometers) north in Ethiopia's Gambela National Park. The migration of over one million white-eared kob, tiang, and Mongalla gazelle starts in the southern Sudan but crosses the border into Ethiopia and Gambela where Fred Pearce at Yale360 reports it is running into the rapid expansion of big agribusiness. While providing habitat for the millions of migrants, Gambela National Park's land is also incredibly fertile enticing foreign investment.


First large-scale map of oil palm plantations reveals big environmental toll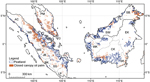 (03/07/2011) Expansion of industrial oil palm plantations across Malaysia and Indonesia have laid waste to vast areas of forest and peatlands, exacerbating greenhouse gas emissions and putting biodiversity at risk, reports a new satellite-based analysis that maps mature oil palm estates across Peninsular Malaysia, Borneo, and Sumatra.


Stopping export logging, oil palm expansion in PNG in 2012 would cost $1.8b, says economist

(03/07/2011) Stopping logging for timber export and conversion of forest for oil palm plantations would cost Papua New Guinea roughly $2.8 billion dollars from 2012 to 2025, but would significantly reduce the country's greenhouse gas emissions, according to a new analysis published by an economist from the University of Queensland.


Birnam Wood in the 21st Century: northern forest invading Arctic tundra as world warms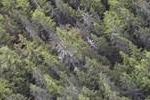 (03/07/2011) In Shakespeare's play Macbeth the forest of Birnam Wood fulfills a seemingly impossible prophecy by moving to surround the murderous king (the marching trees are helped, of course, by an army of axe-wielding camouflaged Scots). The Arctic tundra may soon feel much like the doomed Macbeth with an army of trees (and invading species) closing in. In a recent study, researchers found that climate change is likely to push the northern forests of the boreal into the Arctic tundra—a trend that is already being confirmed in Alaska.


Green jeans: big companies start sustainable clothing initiative

(03/06/2011) Ever wonder how 'green' one pair of shoes was over another? Or how much energy, water, and chemicals went into making your pair of jeans? A new effort by over 32 companies, environmental organizations, and social watchdogs may soon allow shoppers to compare not only price and appeal, but sustainability too.


Moratorium on Amazon deforestation for soy production proving effective

(03/06/2011) The Brazilian soy industry's moratorium is proving effective at slowing deforestation for soy production in the Amazon rainforest, reveals a new study published in the journal Remote Sensing.


World's most controversial dam, Brazil's Belo Monte, back on

(03/06/2011) A recent injunction against controversial dam, Belo Monte, in Brazil has been overturned, allowing the first phase of construction to go ahead. The ruling by a higher court argued that not all environmental conditions must be met on the dam in order for construction to start.


Reaching kids with a conservation message via animation



(03/06/2011) During the Wildlife Conservation Network's October 2010 Wildlife Expo, mongabay.com encountered an animation that powerfully illustrates the concept of biodiversity loss in less than two-and-a-half minutes. Yesterday's Zoo recounts species that have disappeared and warns that a similar fate could befall many more unless urgent conservation action is taken. The animation is being used to raise money for wildlife protection efforts. In a March Q&A with Shane DeRolf, President & Executive Producer of Yesterday's Zoo, Mongabay learned more the project.


Denver puts water fees toward forest conservation

(03/06/2011) Like many cities around the world, Denver gets its drinking water from rivers and reservoirs, which in turn get their water from forests. Many of those forests, however, are in trouble – thanks to funding cuts, climate change, and a horde of opportunistic beetles. That puts the city's water supply at risk as well, so Denver teamed up with the U.S. Forest Service to funnel money it collects from water fees into forest restoration. And it's not the only city to do so.


February in Review: Palm oil giant goes green? Sabah cancels coal project

(03/04/2011) A review of mongabay.com's February 2011 stories.


February in Review: Palm oil giant goes green? Sabah cancels coal project

(03/04/2011) A review of mongabay.com's February 2011 stories.


Protecting forests can cut water filtration costs

(03/04/2011) Clean water doesn't come cheap. Communities and businesses often rely on expensive water filtration infrastructure to ensure their clean water supplies. But communities around the world have been protecting upstream forests instead of building new, costly water treatment infrastructure. Can this strategy work in the US south?


World's sixth mass extinction still preventable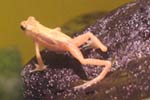 (03/03/2011) So, here's the good news: a mass extinction, the world's sixth, is still preventable. But the bad news: if species currently threatened with extinction vanish—even over the next thousand years—homo-sapiens will be the first single species responsible for a mass extinction. Comparing today's current extinction crisis with the big five that occurred in the past, a new study in Nature finds that while the situation is dire, the choice is ultimately up to humanity. "If you look only at the critically endangered mammals—those where the risk of extinction is at least 50 percent within three of their generations—and assume that their time will run out, and they will be extinct in 1,000 years, that puts us clearly outside any range of normal, and tells us that we are moving into the mass extinction realm," explains lead author Anthony D. Barnosky, UC Berkeley professor of integrative biology.


Food prices hit new record high—again

(03/03/2011) Food prices in February hit a new record, breaking the previous one set in January and continuing an eight-month streak of rising prices, according to the Food and Agriculture Organization (FAO). Experts fear that rising food prices could lead to another food crisis similar to that of 2007-2008.


Women are key to global conservation

(03/03/2011) In 1991, my nine-year-old daughter Rachel traveled with me to Guatemala where we were struck by the heartbreaking rural poverty and mudslides worsened by widespread deforestation. We vividly remember holding a three-year-old child who was so listless and malnourished he could scarcely lift his arms. The worry and fatigue on his mother's face and the child's condition affected us both profoundly, despite Rachel's relative youth.


Report: 90 oil spills in Peruvian Amazon over 3 years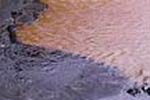 (03/03/2011) A new report has uncovered 90 oil spills by Pluspetrol in northern Peru's Amazon rainforest over the past 3 years. Covering two oil blocs—1-AB and 8—the report, complied by the Federation of Indigenous Communities of the Corrientes River (FECONACO), recorded 18 major oil spills in just the last year. "A week after the landmark ruling against Chevron in Ecuador for $9 billion of damage from operations in the 1970's and 80's, this new report highlights the ongoing devastation caused by the oil industry on the fragile Amazon ecosystem and the people that live there," said Atossa Soltani, Executive Director at Amazon Watch, in a press release.


New species of zombie-creating fungi discovered

(03/02/2011) As everyone knows, human zombies are created when an uninfected human is bitten by a member of the brain-craving undead. But what about ant zombies? Yes, that's right: ant zombies.


Indigenous leaders take fight over Amazon dams to Europe

(03/02/2011) Three indigenous Amazonian leaders spent this week touring Europe to raise awareness about the threat that a number of proposed monster dams pose to their people and the Amazon forest. Culminating in a press conference and protests in London, the international trip hopes to build pressure to stop three current hydroelectric projects, one in Peru, including six dams, and two in Brazil, the Madeira basin industrial complex and the massive Belo Monte dam. The indigenous leaders made the trip with the NGO Rainforest Foundation UK, including support from Amazon Watch, International Rivers, and Rainforest Concern.


Eastern cougar officially declared extinct

(03/02/2011) The Eastern cougar, a likely subspecies of the mountain lion, was officially declared extinct today by the US Fish and Wildlife Service, ending 38 years on the Endangered Species List (ESA). The cougar, which once roamed the Eastern US, had not been confirmed since 1930s, although sightings have been consistently reported up to the present-day.


Conservation groups propose ban on lion parts in US

(03/02/2011) It's not widely known that the African lion ((Panthera leo) is currently threatened with extinction in the wild, but listed as Vulnerable by the IUCN Red List, the king of animals has declined by over 90% in the past 50 years (from 450,000 lions to between 20,000 and 40,000 today). While conservation work to save the species is on-going in Africa, efforts have now moved to the US as well, where a coalition of conservation groups are filing a petition with the US Department of the Interior to list lions as 'endangered' under the Endangered Species Act (ESA). Such a listing would make it illegal to bring lion parts in the country, including those killed by recreational trophy hunters.


New population of nearly extinct Madagascar chameleon discovered

(03/01/2011) Scientists have discovered a new population of the Belalanda chameleon (Furcifer belalandaensis), boosting hope for one of Madagascar's rarest chameleons.


Our favorite nature photos of 2012

(03/01/2011)


Dead baby dolphins washing ashore in Gulf of Mexico

(02/28/2011) Every year a few baby dolphins in the Gulf don't make it and are found on the shores of the Gulf, but this year something is different. To date, 24 baby dolphins have been found dead in Alabama and Georgia, some are stillborn, others aborted fetuses. Researchers, who say death-toll is ten times the average, are currently studying the dead porpoises for clues to cause. These could include colder-than-average waters, algal blooms, disease, or the incident in the back of everyone's mind: the BP oil spill last year.


Great Green Wall gets go ahead

(02/28/2011) Spanning the entire continent of Africa, including 11 nations, the Great Green Wall (GGW) is an ambitious plan to halt desertification at the Sahara's southern fringe by employing the low-tech solution of tree planting. While the Great Green Wall was first proposed in the 1980s, the grand eco-scheme is closer to becoming a reality after being approved at an international summit last week in Germany as reported by the Guardian.


Video: camera trap proves world's rarest rhino is breeding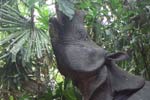 (02/28/2011) There may only be 40 left in the world, but intimate footage of Javan rhino mothers and calves have been captured by video-camera trap in Ujung Kulon National Park, the last stand of one of the world's most threatened mammals. Captured by World Wildlife Fund (WWF) and Indonesia's Park Authority, the videos prove the Javan rhinos are, in fact, breeding. "The videos are great news for Javan rhinos," said Dr. Eric Dinerstein chief scientist at WWF, adding that "there are no Javan rhinos in captivity—if we lose the population in the wild, we've lost them all."


Photo: slaughtered great hornbill by soldiers raises ire [warning: graphic image]

(02/27/2011) A photo of an illegally killed great pied hornbill (Buceros bicornis) by what appears to be Malaysian soldiers has angered environmentalists in Malaysia, according to the New Strait Times. The photo was posted on Facebook last year.


Treasure chest of wildlife camera trap photos made public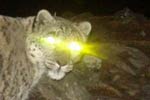 (02/27/2011) Photos taken by camera traps have not only allowed scientists to study little-seen, sometimes gravely endangered, species, they are also strangely mesmerizing, providing a momentary window—a snapshot in time—into the private lives of animals. These are candid shots of the wild with no human in sight. While many of the photos come back hazy or poor, some are truly beautiful: competing with the best of the world's wildlife photographers. Now the Smithsonian is releasing 202,000 camera trap photos to the public, covering seven projects in four continents. Taken in some of the world's most remote and untouched regions the automated cameras have captured such favorites as jaguars, pandas, and snow leopards, while also documenting little-known and rare species like South America's short-eared dog, China's golden snub-nosed monkey, and Southeast Asia's marbled cat.


Judge suspends Brazil's monster dam: contractor 'imposing' its interests

(02/27/2011) Construction on Brazil's planned mega-dam, the Belo Monte, has been ordered suspended by a federal judge, citing unmet environmental and social conditions. Just last month, the hugely controversial dam, was handed a partial license from Brazil's Environmental Agency (IBAMA). However, the judge, Ronaldo Destêrro, found that the partial license, the first of its kind in Brazil, was granted under pressure from the dam's contractor, Norte Energia or NESA.


Indonesian Borneo and Sumatra lose 9% of forest cover in 8 years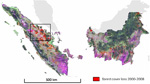 (02/25/2011) Kalimantan and Sumatra lost 5.4 million hectares, or 9.2 percent, of their forest cover between 2000/2001 and 2007/2008, reveals a new satellite-based assessment of Indonesian forest cover. The research, led by Mark Broich of South Dakota State University, found that more than 20 percent of forest clearing occurred in areas where conversion was either restricted or prohibited, indicating that during the period, the Indonesian government failed to enforce its forestry laws.


India commits $10 billion to expand forests

(02/25/2011) The Indian government has approved a bold plan to expand and improve the quality of its forests as a part of the nation's National Action Plan on Climate Change. The reforestation plan, dubbed the National Mission for a Green India (NMGI), will expand forests by five million hectares (over 12 million acres), while improving forests quality on another five million hectares for $10.14 billion (460 billion rupees).


Parks key to saving India's great mammals from extinction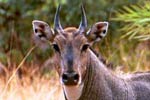 (02/24/2011) Krithi Karanth grew up amid India's great mammals—literally. Daughter of conservationist and scientist Dr. Ullas Karanth, she tells mongabay.com that she saw her first wild tigers and leopard at the age of two. Yet, the India Krithi Karanth grew up in may be gone in a century, according to a massive new study by Karanth which looked at the likelihood of extinction for 25 of India's mammals, including well-known favorites like Bengal tigers and Asian elephants, along with lesser known mammals (at least outside of India) such as the nilgai and the gaur. The study found that given habitat loss over the past century, extinction stalked seven of India's mammals especially: Asiatic lions, Bengal tigers, wild dogs (also known as dholes), swamp deer, wild buffalo, Nilgiri Tahr, and the gaur. However, increasing support of protected areas and innovative conservation programs outside of parks would be key to saving India's wildlife in the 21st Century.


Image: new bird discovered in Madagascar

(02/24/2011) The rich and unique biodiversity of Madagascar has a new member: a forest dwelling bird in the rail family, dubbed Mentocrex beankaensis. In 2009 US and Malaygasy scientists conducted a survey in Madagascar's dry Beanka Forest. They discovered several new species, of which the new rail is the first to be described.


U.S. allocates first of $30M in grants for forest conservation in Sumatra

(02/24/2011) The U.S. government announced the first grants under the first phase of its 2009 Tropical Forests Conservation Act agreement with Indonesia.


First International Serengeti Day hopes to halt road project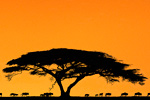 (02/23/2011) On March 19th the conservation organization, Serengeti Watch, is planning the world's first International Serengeti Day to celebrate one of the world's most treasured wildlife ecosystems. But the day also has another goal: bring attention to a Tanzanian government plan to build a road that would essentially cut the ecosystem, threatening the world's largest mammal migration. "The proposed road will be a major commercial route that cuts across a narrow stretch of the Park near the border with Kenya. It goes through a wilderness zone critical to the annual migration of 1.3 million wildebeest and 0.7 million zebras, antelope, and other wildlife. This will involve extracting a strip of land from the Park itself, resulting in both the fragmentation of the ecosystem and the removal of the Serengeti National Park from the list of UN World Heritage Sites," said David Blanton, co-founder of Serengeti Watch, in an interview with mongabay.com.


Coral crisis: 75% of the world's coral reefs in danger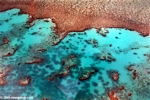 (02/23/2011) Marine scientists have been warning for years that coral reefs, the most biodiverse ecosystems in the ocean, are facing grave peril. But a new comprehensive analysis by the World Resources Institute (WRI) along with twenty-five partners ups the ante, finding that 75% of the world's coral reefs are threatened by local and global impacts, including climate change. An updating of a 1996 report, the new analysis found that threats had increased on 30% of the world's reefs. Clearly conservation efforts during the past decade have failed to save reefs on a large-scale.


Top 25 most endangered turtles: Asian species in crisis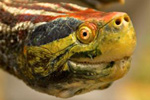 (02/23/2011) Surviving hundreds of millions of years on Earth have not saved turtles from facing extinction at human hands. A new report by the Wildlife Conservation Society (WCS) and the Turtle Conservation Coalition, identifies the world's 25 most imperiled turtles, including one that is practically assured extinction: 'Lonesome George' the last Abdington Island tortoise in the world. The list includes four turtle species from South and Central America, three from Africa, and one from Australia. But Asia is the hotbed for turtles in trouble with 17 of the top 25 species, or 68%. The numbers are even more alarming if one looks only at the top ten: eight of the top ten are in Asia, and six of these in China.


Major palm oil companies failed to secure proper permits in Indonesian Borneo

(02/23/2011) Some of Indonesia's biggest and most powerful palm oil companies appear to have failed to initially secure the proper permits to convert rainforests to oil palm plantations in Central Kalimantan, reports Greenomics, an Indonesian activist group.


Photo gallery: Borneo paradise saved from beachside coal plant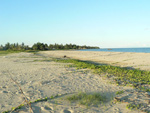 (02/22/2011) Last week the Malaysian government announced it had canceled a plan to build a coal-fired plant in the state of Sabah. The coal plant would have rested on a beach overlooking the Coral Triangle, one of the ocean's most biodiverse ecosystems, and 20 kilometers from Tabin Wildlife Reserve, a rainforest park home to endangered orangutans, Sumatran rhinos, Bornean elephants, and thousands of other species. The cancellation followed a long campaign by a group of environmental and human right organizations dubbed Green SURF (Sabah Unite to Re-power the Future), which argued that the coal plant would have imperiled ecosystems, ended artisanal fishing in the area, hurt tourism, and tarnished Sabah's reputation as a clean-green state.


Kids found organization to save endangered species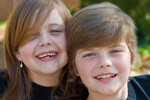 (02/22/2011) Many American children under ten spend their free time watching TV and movies, playing video games, or participating in sports, but for siblings Carter (9 years old) and Olivia Ries (8) much of their time is devoted to saving the world's imperiled species. The organization One More Generation (OMG) not only has a clever name (yes, it is meant to pun the common Oh-My-God acronym), but may have the two youngest founders of an environmental organization in the US. "We started OMG because it hurt our hearts to know that there were so many animals in danger of becoming extinct," Carter told mongabay.com. OMG, which is run with help from the Ries' parents as well as an impressive list of conservation and wildlife experts, has taken on a number of local and international campaigns, including raising money for cheetahs, working against throw-away plastic bags, and taking action to change the US tradition of Rattlesnake Roundups where thousands of rattlesnakes are killed for a community festival.


2% GDP could turn global economy green

(02/21/2011) Investing around $1.3 trillion, which represents about 2% of the world's gross domestic product (GDP), into ten sectors could move the world economy from fossil-fuel dependent toward a low carbon economy, according to report by the UN Environment Program (UNEP). In addition, the investments would alleviate global poverty and keep stagnating economies humming, while cutting humanity's global ecological footprint nearly in half by 2050 even in the face of rising populations.


Gulf of Mexico bottom still coated in oil, recovery long way off

(02/21/2011) Samantha Joye of the University of Georgia has seen the bottom of the Gulf of Mexico and the view wasn't pretty. Speaking at the American Association for the Advancement of Science, Joye told the conference that she found places where oil lay on the Gulf floor nearly 4 inches (10 centimeters) thick. Joye's findings contradict rosier pictures of the overall damage caused by the 2010 BP oil spill, including a recent statement by Kenneth Feinberg, the US government czar for oil compensation, that the Gulf would largely recover by next year.


First strike against illegal gold mining in Peru: military destroys miners' boats

(02/21/2011) Around a thousand Peruvian soldiers and police officers destroyed seven and seized thirteen boats used by illegal gold miners in the Peruvian Amazon, reports the AFP. The move is seen as a first strike against the environmentally destructive mining. Used to pump silt up from the river-bed, the boats are essential tools of the illegal gold mining trade which is booming in parts of the Amazon.


Oil company charged after allegedly forcing entry into Virunga National Park

(02/21/2011) The Democratic Republic of Congo's (DRC) national parks authority, ICCN, has filed a suit against oil company, SOCO International, for allegedly forcing entry into Virunga National Park. The legal row comes amid revelations that two oil companies, SOCO and Dominion Petroleum, are exploring the park for oil.



Page 1
|
Page 2
|
Page 3
|
Page 4
|
Page 5
|
Page 6
|
Page 7
|
Page 8
|
Page 9
|
Page 10
|
Page 11
|
Page 12
|
Page 13
|
Page 14
|
Page 15
|
Page 16
|
Page 17
|
Page 18
|
Page 19
|
Page 20
|
Page 21
|
Page 22
|
Page 23
|
Page 24
|
Page 25
|
Page 26
|
Page 27
|
Page 28
|
Page 29
|
Page 30
|
Page 31
|
Page 32
|
Page 33
|
Page 34
|
Page 35
|
Page 36
|
Page 37
|
Page 38
|
Page 39
|
Page 40
|
Page 41
|
Page 42
|
Page 43
|
Page 44
|
Page 45
|
Page 46
|
Page 47
|
Page 48
|
Page 49
|
Page 50
|
Page 51
|
Page 52
|
Page 53
|
Page 54
|
Page 55
|
Page 56
|
Page 57
|
Page 58
|
Page 59
|
Page 60
|
Page 61
|
Page 62
|
Page 63
|
Page 64
|
Page 65
|
Page 66
|
Page 67
|
Page 68
|
Page 69
|
Page 70
|
Page 71
|
Page 72
|
Page 73
|
Page 74
|
Page 75
|
Page 76
|
Page 77
|
Page 78
|
Page 79
|
Page 80
|
Page 81
|
Page 82
|
Page 83
|
Page 84
|
Page 85
|
Page 86
|
Page 87
|
Page 88
|
Page 89
|
Page 90
|
Page 91
|
Page 92
|
Page 93
|
Page 94
|
Page 95
|
Page 96
|
Page 97
|
Page 98
|
Page 99
|
Page 100
|
Page 101
|
Page 102
|
Page 103
| Page 104 |
Page 105
|
Page 106
|
Page 107
|
Page 108
|
Page 109
|
Page 110
|
Page 111
|
Page 112
|
Page 113
|
Page 114
|
Page 115
|
Page 116
|
Page 117
|
Page 118
|
Page 119
|
Page 120
|
Page 121
|
Page 122
|
Page 123
|
Page 124
|
Page 125
|
Page 126
|
Page 127
|
Page 128
|
Page 129
|
Page 130
|
Page 131
|
Page 132
|
Page 133
|
Page 134
|
Page 135
|
Page 136
|
Page 137
|
Page 138
|
Page 139
|
Page 140
|
Page 141
|
Page 142
|
Page 143
|
Page 144
|
Page 145
|
Page 146
|
Page 147
|
Page 148
|
Page 149
|
Page 150
|
Page 151
|
Page 152
|
Page 153
|
Page 154
|
Page 155
|
Page 156
|
Page 157
|
Page 158
|
Page 159
|
Page 160
|
Page 161
|
Page 162
|
Page 163
|
Page 164
|
Page 165
|
Page 166
|
Page 167
|
Page 168
|
Page 169
|
Page 170
|
Page 171
|
Page 172
|
Page 173
|
Page 174
|
Page 175
|
Page 176
|
Page 177
|
Page 178
|
Page 179
|
Page 180
|
Page 181
|
Page 182
|
Page 183
|
Page 184
|
Page 185
|
Page 186
|
Page 187
|
Page 188
|
Page 189
|
Page 190
|
Page 191
|
Page 192
|
Page 193
|
Page 194
|
Page 195
|
Page 196
|
Page 197
|
Page 198
|
Page 199
|
Page 200
|
Page 201
|
Page 202
|
Page 203
|
Page 204
|
Page 205
|
Page 206
|
Page 207
|
Page 208
|
Page 209
|
Page 210
|
Page 211
|
Page 212
|
Page 213
|
Page 214
|
Page 215
|
Page 216
|
Page 217
|
Page 218
|
Page 219