Jeremy Hance
mongabay.com
May 22, 2012

Deforestation in the Amazon for cattle pasture. Photo by: Rhett A. Butler.



Twenty-two conservation, indigenous, health and science groups have called on U.S. President Barack Obama to attend the up-coming Rio+20 Summit on Sustainable Development.

"Your presence at this Summit would signal its critical importance to all Americans, demonstrate our country's deep concern over urgent global issues that will inevitably affect our security and well-being, and highlight our nation's determination to be a contender in the race to a low-carbon green economy," the groups write in a letter to the president.

The UN summit, which marks twenty years since the landmark UN Rio summit in 1992, is being seen an opportunity for world leaders to take action on strengthening environmental protections while reducing global poverty. However, the summit has already come under fire from critics for a lack of ambition in the face of growing crises like biodiversity loss, hunger, water scarcity, and climate change. Already two of Obama's colleagues, German chancellor Angela Merkel and British Prime Minister David Cameron, have stated they will not be attending.

But NGOs hope the U.S. leader will make a different decision, urging the Obama Administration in the letter to take active leadership in protecting and restoring the world's oceans, in the global transition to a green economy, and in moving forward new international norms on safeguard the environment and promoting human rights.

The groups add that the Obama Administration won't be attending the summit empty-handed.

"Your Administration can point to important areas where it is making real progress towards sustainability—including making major new investments in renewable energy, promulgating EPA rules on carbon pollution from power plants, and proposing to reduce fossil fuel subsidies, among others," the letter reads.



The signatories of the letter include American Rivers, Center for International Environmental Law, Citizens for Global Solutions, Clean Water Action, Defenders of Wildlife, Earth Day Network, Earthjustice, Environmental Defense Fund, Environment America, Greenpeace, League of Conservation Voters, Native American Rights Fund, National Tribal Environmental Council, National Wildlife Federation, Natural Resources Defense Council, Oceana, Physicians for Social Responsibility, Population Action International, Population Connection, Rails-to-Trails Conservancy, Sierra Club, and the Union of Concerned Scientists.

















Related articles

Consumption, population, and declining Earth: wake-up call for Rio+20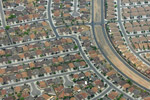 (05/15/2012) Currently, human society is consuming natural resources as if there were one-and-a-half Earths, and not just a single blue planet, according to the most recent Living Planet Report released today. If governments and societies continue with 'business-as-usual' practices, we could be consuming three years of natural resources in 12 months by 2050. Already, this ecological debt is decimating wildlife populations worldwide, disproportionately hurting the world's poor and most vulnerable, threatening imperative resources like food and water, heating up the atmosphere, and risking global well-being.


Featured video: the oceans and Rio+20

(05/10/2012) A new video by Pew Environment Group and the Zoological Society of London (ZSL) hopes to convince policy-makers attending the Rio+20 Summit on Sustainable Development this summer that urgent action is needed to save the ocean's from an environmental crisis.


For Earth Day, 17 celebrated scientists on how to make a better world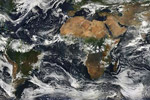 (04/22/2012) Seventeen top scientists and four acclaimed conservation organizations have called for radical action to create a better world for this and future generations. Compiled by 21 past winners of the prestigious Blue Planet Prize, a new paper recommends solutions for some of the world's most pressing problems including climate change, poverty, and mass extinction. The paper, entitled Environment and Development Challenges: The Imperative to Act, was recently presented at the UN Environment Program governing council meeting in Nairobi, Kenya.


Food security in developing world threatened by climate change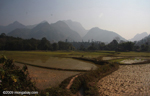 (06/06/2011) If swift action is not taken to prepare farmers in the developing world for hotter, drier, shorter growing seasons, climate change may threaten the lives of hundreds of millions of people by 2050. People in Africa and South Asia are particularly at risk of further impoverishment and hunger in a warmer world. According to the UN, a billion people are already going hungry worldwide.


Nobel laureates: 'we are transgressing planetary boundaries that have kept civilization safe for the past 10,000 years'

(05/23/2011) Last week the 3rd Nobel Laureates Symposium on Global Sustainability concluded with participants—including 17 past Nobel Prize winners and 40 other experts—crafting and signing the Stockholm Memorandum. The document calls for emergency actions to tackle human pressures on the Earth's environment while ensuring a more equitable and just world.