By: Mark Szotek
May 21, 2012
An interview with the Nature Conservancy's China Program.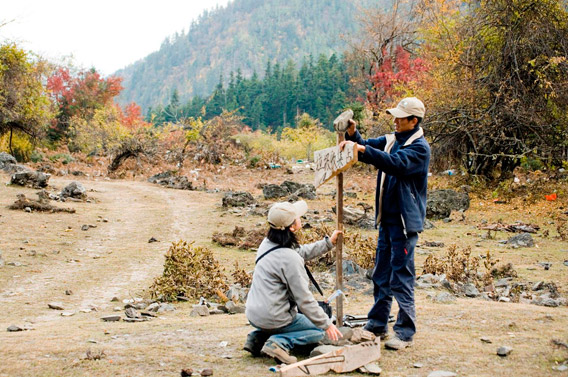 TNC staff and volunteers repairing signage at Meili Snow Mountain National Park in northwest Yunnan. Community benefits and ecotourism are at the heart of TNC's program to establish national parks in China. Photo by: Tang Ling.
Founded in 1951, The Nature Conservancy (TNC) works in more than 30 countries and has projects in all 50 of the United States. The Conservancy has over one million members, and has protected more than 119 million acres of wild-lands and 5,000 miles of rivers worldwide. TNC has taken an active interest in China, the world's most populated nation, and in many important ways, a critical center of global development. The following is an interview with multiple directors of
The Nature Conservancy's China Program
.
Mongabay:
Please tell our readers about the background and history of The Nature Conservancy's (TNC) work in China.


| | |
| --- | --- |
| | Zhang Shuang, the Director of the TNC China Program. |
Zhang Shuang, Director of TNC China Program:
Though TNC is a big international organization, we started small in China, in the critically important Northwest corner of the province of
Yunnan
. We were invited by the Yunnan provincial government to help them complete a regional conservation plan. That was in 1998. We still operate a number of projects in Yunnan but now have also expanded site work into Sichuan, Inner Mongolia, and the Yangtze River Basin.
While the opportunities and need for addressing environmental challenges in China are enormous, we still try to focus our work on select areas, where we can really have an impact. This includes addressing climate change (through restoring forests and creating adaptation strategies), introducing new models of protected areas while strengthening existing conservation landscapes, and minimizing the impact of hydropower and other development in the Yangtze River Basin, China's heartland.
I feel that many NGOs take on more than they can realistically accomplish. Unfortunately, this often makes their work ineffective. And this is why it is vital that The Nature Conservancy China Program step up in an inclusive (of local interests) and measured pace.
Mongabay:
Please tell our readers why China matters, especially in the arena of global environmental efforts.


| | |
| --- | --- |
| | Ma Jian, Deputy Director of TNC China Program. |
Yu Jie, Climate Change Policy Director of TNC China Program:
China's significance is reflected by its impact on many global economic development and resource consumption figures. Since joining WTO in 2003, China has produced more of the world's trading commodities than any other nation. The changing lifestyle of the Chinese people has enormous impact.
As a result, China now exceeds the US as the biggest energy consumer in the world and is also now the largest GHGs or "green house gases" emitter. China purchases raw materials globally, mainly from other developing countries, then produces and sells finished goods both domestically and to overseas markets.
Since China is the world's largest consumer of coal, iron ore, copper, aluminum and timber, where our country buys these materials, how it is processed in China, and how Chinese manufacturing affects world resource markets, are the challenges that make China matter.
Mongabay:
It has been all too common for many in the conservation community to simply label China as an "environmental bulldozer" in the battle to safeguard global natural resources. What is TNC's position on this line of thought?


Zhang Shuang, Director of TNC China Program:
China has rapidly growing resource demands. There's no denying that. We have a huge population that is focused on development and improving our quality of life. But we at TNC see China—in many ways—more as an opportunity to improve global practices around the environment. This is at the root of our non-confrontational, solutions-oriented approach. Everything happens faster here, especially regarding regulations and attitudes towards the environment. China is already becoming a global leader in fields like green technology and ecological restoration, and is taking many noteworthy actions to address climate change.
Of 26GW (gigawatts) global solar PV production, China manufactured over 80%. Ten percent of the products are consumed domestically and the rest to supply a growing global market.
According to Global Wind Energy Council, China has led the new wind energy installation capacity globally. The country's new installation was 18GW in 2011, which counts for 2/5 of global wind energy production.
In 2009 alone, China planted 5.88 million hectares of forest, two and a half times more trees every year than the rest of the world combined. This effort represents the largest tree-planting program the world has ever seen.
Mongabay:
Please describe some of the conservation highlights that the Conservancy has fostered while working in China.


| | |
| --- | --- |
| | "Yu Jie, Climate Change Policy Director of TNC China Program. |
Ma Jian, Deputy Director of TNC China Program:
We have been working with the Three Gorges Dam Corporation and Chinese government agencies on a plan for sustainable hydropower on the
Yangtze River
. If implemented, this plan will be revolutionary by managing the river in an integrated way that provides benefits to both the basin's 400 million people and hundreds of native fish species. Dams would be operated in ways that mimic natural rivers flows that fish need to survive, while producing more electricity and restoring downstream floodplain wetlands. Last June, the Three Gorges Dam released excess water flows to help trigger breeding in downstream carp species – supporting China's most important fishery species.
In Yunnan and Sichuan, we are also helping restore over 7000 hectares of natural forests that will be certified to deliver benefits to local communities, wildlife, and climate change by sequestering atmospheric carbon.
Mongabay:
What main challenges does your group feel China faces in its efforts to work for a healthy local environment? What areas could be improved? And what are some of the positive steps that China has taken regarding environmentalism.


Ma Jian, Deputy Director of TNC China Program:
Though it is growing rapidly, the environmental movement in China is really still in its infancy. China is at the same tipping point that the U.S. was 50 years ago with widespread pollution and environmental degradation. And like the U.S., China is starting to take significant actions to address these problems. One notable area of action is China's pledge to reduce carbon intensity up to 45% of 2005 levels by 2020. Another incredible goal is to restore 400,000 sq. km of forests and increase 1.3 billion cubic meters of the standing volume in China by 2020! These are huge commitments that require a great deal of support not only from the government but also from society and organizations like TNC.
In one case, we worked with the government to develop a thorough biodiversity database and set of conservation recommendations that later were key components in the government's National Biodiversity Conservation Strategy and Action Plan. It is huge for an NGO to be referenced like this in a central government plan. We're also working with a wide range of agencies to introduce new conservation models to China such as a modern national parks system and privately funded nature preserves called land trust reserves. We're also facilitating scientific exchanges between U.S. and Chinese partners to improve capacity in areas like sustainable hydropower and wildlife monitoring on the Yangtze, as well as analyzing the already occurring impacts of climate change on people and nature. Though, currently, TNC has a very real impact on Chinese conservation policy, it is still limited by rapid development in China. We still have a long way to go.
Mongabay:
Many of our readers may not realize that an increasing shortage of freshwater in China poses one of China's greatest environmental and economic challenges. In a departure from the standard Nature Conservancy "land conservation model," a focus of TNC China has been the development and management of watershed projects. Please describe how this came about, what progress has been made, and what challenges remain.


| | |
| --- | --- |
| | Collecting water samples on the Upper Yangtze Rare and Endemic Fish Nature Reserve near Chongqing. Promoting effective conservation is at this reserve is crucial for protecting the last habitat on the upper Yangtze for both fisheries species that communities depend on and rare species like the Yangtze sturgeon found no where else in the world. Photo by Yang Bo/TNC. |
Ma Jian, Deputy Director of TNC China Program:
Actually, TNC's mission is to conserve the lands and waters on which all life depends. Our work on freshwater in China currently focuses on the Yangtze River basin, China's heartland. We are working with government partners to promote an integrated basin management approach for the river's resources: thinking about Yangtze as a whole system rather than individual provinces and cities acting unitarily without an integrated plan. TNC has helped map the basin's biodiversity and defined priority areas for conservation. In the face of much unavoidable development, defining these important areas is crucial for sustaining a healthy and productive river ecosystem. At the heart of our Yangtze plan is the operation of dams on the upper Yangtze to mimic natural flows that will sustain downstream ecosystems and help restore floodplain wetlands.
Mongabay:
Bringing the concept of global conservation values full circle, TNC China's board of trustees recently fostered the development of the China Global Conservation Fund. What is the primary purpose and intended scope of this philanthropic project?


Zhang Shuang, Director of TNC China Program:
We established the fund to provide ways for Chinese philanthropists to contribute to issues they care about globally. The fund was established last year through an announcement from our Board of Director's member, Jack Ma, and has an initial $15 million scope.
Mongabay:
One of the Fund's initial projects has been to help the conservation efforts of the Hirola, a critically endangered antelope from East Africa. Please tell our readers a little bit about this species, and why the Hirola became a priority for the China Global Conservation Fund. What other conservation challenges is the China Global Conservation Fund looking to support?


| | |
| --- | --- |
| | The Critically Endangered hirola. |
Zhang Shuang, Director of TNC China Program:
The fund itself was established after we took our China Board of Trustees members to visit TNC project sites in Kenya last year. It was an eye-opening trip for them: seeing firsthand the incredible wildlife in Kenya, as well as some of the conservation threats. China's wildlife consumption is often blamed for the escalating poaching in Africa. But there we were with some of China's most influential and wealthy individuals setting up a fund to help protect Africa's wildlife. That is why the
Hirola Project
was chosen first, it is one of Africa's—and the planet's—most endangered species. The fund is now looking to support conservation projects on nearly every continent. It is really inspiring. And while these Chinese entrepreneurs (who comprise our Board of Directors) are making significant contributions to efforts within China, in line with the country's economic trends, they too are becoming more globally oriented and thinking about issues beyond our national borders. As their business interests expand abroad, they are more connected to the global community. They want to contribute to sustainability and protect nature not just in China but also in places they care about around the world.
This is very significant because they bring a tremendous amount of new support for environmental initiatives and a much needed expansion of global conservation projects. This trend also adds a new dimension to Chinese investment abroad. It is not purely development oriented and profit driven. It shows they understand promoting sustainability and conservation benefits for all parties involved: business, nature, and communities. These forward-thinking entrepreneurs are setting a very compelling example for others. As positive outcomes from projects supported by these pioneering entrepreneurs occur, the process will expand exponentially. Continuing rewards will encourage them to do more and influence others to do the same. What we are seeing now is only the beginning.
Mongabay:
There are factions within global geopolitics that would argue the collective weight of years of environmental degradation will work to greatly curtail (if not thwart) China's current spectacular growth to global prominence. Does your group see merit in this premise? How can China best develop sound environmental policies to not only maintain and further the prosperity of the Chinese people but also encourage the adoption of these views on a global basis?


| | |
| --- | --- |
| | Monitoring staff at the Motianling Land Trust Reserve in northern Sichuan setting up motion sensor cameras to collect information on the reserve's rich wildlife including giant pandas, takin, and golden snub-nosed monkeys. Photo by Zhang Ming/TNC. |
Yu Jie, Climate Change Policy Director of TNC China Program:
It is true that certain geo space has limited our development capacity. Severe levels of environmental degradation not only affect development output, but also harm public health. Issues like resource extraction, energy consumption and climate change also have a global impact. Solutions for environment problems should be based on the agreement of sound environmental, economic, and social policies. Currently, the biggest barrier for natural conservation and environment quality is China's (growthcentric) economic model.
The government-driven high growth rate can leave little space for sound environment impact assessment and affects the power balance during policy making and implementation. Only when these domestic challenges are also sorted out will the planet benefit from a healthier, sustainable, Chinese development. But this is the same challenge - the need to balance development and sustainability—that most people in the developing and developed world now face. Maybe we can learn from each other over time?
Related articles

Over 30 Yangtze porpoises found dead in China as population nears extinction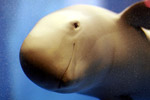 (05/01/2012) Six years after the Yangtze river dolphin (Lipotes vexillifer), or baiji, was declared "functionally extinct" by scientists, another marine mammal appears on the edge of extinction in China's hugely degraded Yangtze River. In less than two months, 32 Yangtze finless porpoises (Neophocaena asiaeorientalis asiaeorientalis), a subspecies of the finless porpoise, have been dead found in Dongting and Poyang Lakes in the Yangtze, reports the World Wide Fund for Nature (WWF).


David vs. Goliath: Goldman Environmental Prize winners highlight development projects gone awry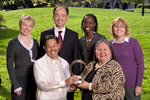 (04/16/2012) A controversial dam, a massive mine, poisonous pesticides, a devastating road, and criminal polluters: many of this year's Goldman Environmental Prize winners point to the dangers of poorly-planned, and ultimately destructive, development initiatives. The annual prize, which has been dubbed the Green Nobel Prize is awarded to six grassroots environmental heroes from around the world and includes a financial award of $150,000 for each winner.


Banning ivory sales to China could save elephants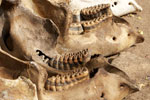 (03/24/2012) Although the international ivory trade has been banned since 1989, last year was the worst ever for elephant poaching, and this year has begun little better as reports come out of Cameroon of hundreds of elephants slaughtered in a single park. What went wrong? According to a new briefing by the Environmental Investigation Agency (IEA), approved legal auctions of ivory by the Convention on International Trade in Endangered Species (CITES) to Japan and, especially, China has fueled, rather than abated as promised, the illegal trade along with mass deaths of elephants across Africa.


Cambodia sells off national park for city-sized pleasure resorts

(03/19/2012) The Cambodian government has handed over nearly 20 percent of Botum Sakor National Park to a Chinese real-estate firm building a massive casino and resorts in the middle of pristine rainforest, reports Reuters. The city-sized resorts, costing $3.8 billion, will include a 64 kilometers highway, an airport, hotels, and golf courses. Botum Sakur is home to a number of endangered species including the pileated gibbon (Hylobates pileatus) and Asian elephant (Elephas maximus).


Will 'sustainable' palm oil sell in China?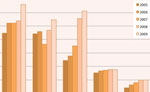 (12/19/2011) Owing to the high yield of the African oil palm tree, palm oil is today the cheapest commercial source of edible oil. But oil palm expansion in recent decades has at times had high indirect costs, including destruction of biologically diverse rainforests and further marginalization of forest-dependent people, especially in southeast Asia. Concerns over the environmental and social impact of palm oil production in the spurred a group of palm oil producers, processors, and buyers to team up with conservation groups to form the Roundtable on Sustainable Palm Oil (RSPO) in 2004. But a big question looms over all certification efforts: will the world's largest importers of palm oil — India and China — buy it?


Global carbon emissions rise 49 percent since 1990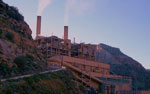 (12/04/2011) Total carbon emissions for the first time hit 10 billion metric tons (36.7 billion tons of CO2) in 2010, according to new analysis published by the Global Carbon Project (GCP) in Nature Climate Change. In the past two decades (since the reference year for the Kyoto Protocol: 1990), emissions have risen an astounding 49 percent. Released as officials from 190 countries meet in Durban, South Africa for the 17th UN Summit on Climate Change to discuss the future of international efforts on climate change, the study is just the latest to argue a growing urgency for slashing emissions in the face of rising extreme weather incidents and vanishing polar sea ice, among other impacts.


China's imports of hardwood chips hit record volume

(12/04/2011) Chinese pulp mills are importing record amounts of hardwood chips from Vietnam, Thailand and Indonesia, reports the Wood Resource Quarterly, an industry trade journal.


The dam-maker: China involved in 289 dam projects worldwide

(11/06/2011) China is currently involved in 289 hydroelectric projects worldwide, as reported by International Rivers. Most of the dams are built for hydropower, and over half are considered 'large' projects. The list includes completed dams, one currently under construction, and ones in initial planning stages.


Last year's greenhouse gas emissions topple worst-case scenario

(11/06/2011) Global greenhouse gas emissions last year exceeded worst-case scenario predictions from just four years before, according to the US Department of Energy (DOE). A rise of 6 percent (564 million additional tons) over 2009 levels was largely driven by three nations: the US, India, and China. Emissions from burning coal jumped 8 percent overall. The new data, supported by a similar report from International Energy Agency (IEA), make it even more difficult for nations to make good on a previous pledge to hold back the world from warming over 2 degrees Celsius.


Amur leopard returns to China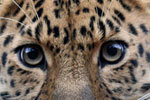 (10/13/2011) The Amur leopard has been confirmed in China with a camera trap taking the first photos of the cat in the country in 62 years, reports Xinhua. The Amur leopard (Panthera pardus orientalis) is on the edge of extinction with some 25-45 individuals left in the world. The Amur leopard was photographed twice by camera trap in Wangqing County, China by Sun Ge, a PhD candidate with Peking University. Technically, the Amur leopard, also known as the Manchurian leopard, is considered extinct in China.


Public opposition pushes Myanmar to suspend giant Chinese dam

(10/04/2011) Large-scale opposition has pushed the Myanmar government to suspend construction of a massive Chinese dam. Being built on the confluence of the Mayhka amd Malihka rivers at the head of Irrawaddy River, the Myitsone Dam would have created a reservoir the size of Singapore and has already pushed 12,000 people off their land. China Power Investment Corporation, which is building the dam, has fired back at the Myanmar government saying their decision will lead to 'a series of legal issue'.


China's new forests aren't necessarily green

(09/21/2011) When most of Asia is cutting down its forests, China stands apart. In the last two decade the massive country has gained over 30 percent forest cover. However, a new opinion piece by Jianchu Xu, with the World Agroforestry Centre and the Kunming Institute of Botany, argues that China's growing forest is not what it appears to be. The problem, according to Xu, is that the statistics of forest cover include monoculture plantations.