Jeremy Hance
mongabay.com
January 05, 2012

Wind turbine in Morris, Minnesota. Photo by: Jeremy Hance.



Global media reporting on climate change issues was down again last year, according to a new analysis from The Daily Climate. The news organization counted around 19,000 stories on climate issues during the year written by 7,140 journalists, falling 20 percent from 2010 levels.

Coverage fell despite the fact that extreme weather pummeled many parts of the world last year, from famine in East Africa, devastating drought in the Southern US and Mexico, and historic flooding in Thailand. Scientists have stated for years that climate change is likely to worsen such extreme weather events and make them more frequent. In addition, scientists and institutions ratcheted up warnings on the need to slash greenhouse gas emissions this decade or face warming higher than 2 degrees Celsius.

"Based on my conversations with reporters, I believe this collapse is driven by editors and not reporters [...]. This view is supported by the fact that nation's editorial boards have even more sharply cut their pieces," Joe Romm writes in Climate Progress, pointing to the fact that 2011 saw 580 editorials published on climate change, while 2009 saw 1,229.

According to The Daily Climate, global warming coverage peaked in 2009, likely due to much-anticipated UN Climate conference in Copenhagen, when 32,400 stories appeared worldwide written by 11,100 journalists.

















Related articles

Philippines disaster may have been worsened by climate change, deforestation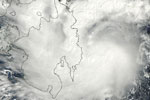 (12/20/2011) As the Philippines begins to bury more than a 1,000 disaster victims in mass graves, Philippine President Benigno Aquino has ordered an investigation into last weekend's flash flood and landslide, including looking at the role of illegal logging. Officials have pointed to both climate change and vast deforestation as likely exacerbating the disaster.


Mixed reactions to the Durban agreement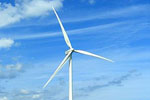 (12/12/2011) Early Sunday morning over 190 of the world's countries signed on to a new climate agreement at the 17th UN Framework Convention on Climate Change (UNFCCC) in Durban, South Africa. The summit was supposed to end on Friday, but marathon negotiations pushed government officials to burn the midnight oil for about 36 extra hours. The final agreement was better than many expected out of the two week summit, but still very far from what science says is necessary to ensure the world does not suffer catastrophic climate change.


Current emission pledges will raise temperature 3.5 degrees Celsius

(12/06/2011) New research announced at the 17th UN Climate Summit in Durban, South Africa finds that under current pledges for reducing emissions the global temperature will rise by 3.5 degrees Celsius (6.3 degrees Fahrenheit) from historic levels, reports the AFP. This is nearly double world nations' pledge to keep warming below 2 degrees Celsius (3.6 degrees Fahrenheit). The report flies in the face of recent arguments by the U.S. and others at Durban that current pledges are adequate through 2020.