Jeremy Hance
mongabay.com
June 26, 2011

The Honduran island of Roatan. Photo by: Rhett A. Butler.



Endangered sharks are finding more sanctuaries. Honduras has announced that commercial shark fishing will be banned from its 92,665 square miles (240,000 square kilometers) of national waters. Honduras says the ban, which follows a moratorium on shark fishing, will bring in tourism revenue and preserve the marine environment.

"We have seen that protecting sharks helps our environment and our people," said Honduran Vice President María Antonieta Guillén de Bogran. "When tourists come to Roatan and other destinations, they spend money to see the sharks. But these animals don't just help the Honduran economy. Our coral reefs and marine environment thrive because these apex predators are safe in our waters. Today's declaration will help us all, underwater and on land, for generations to come."

Around the world, shark populations have been decimated by overfishing and bycatch. In fact some shark populations have fallen by over 90% in the past few decades.

Rising demand for shark-fin soup is partially to blame. An increasingly popular Asian delicacy, shark-fin soup is exactly what its name suggests. To meet demand sharks are caught, their fins sawed off, and often the animals' bodies—sometimes still alive—are thrown back into the water. Shark-finning, as the practice is known, is estimated to have killed an average of 38 million sharks per year between 1996 and 2000 by itself.

"Honduras has now set a conservation standard that other countries in the Americas should emulate," said Jill Hepp, manager of Global Shark Conservation for the Pew Environment Group. "More and more, world leaders are realizing that, in addition to their value to the ecosystem, sharks are worth more alive—for diving, snorkeling and watching—than dead."

A recent study in the Pacific nation of Palau found that a single reef shark is worth an estimated $1.9 million in tourism revenue over its life span. Killed for consumption the shark is worth $108. Therefore the shark is worth 17,000 times more alive than dead, not including other ecosystem services beyond tourism.

Honduras President Lobo Sosa signed the legislation on Roatan Island.

















Related articles

Left alive and wild, a single shark worth $1.9 million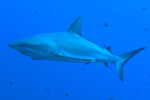 (05/02/2011) For the Pacific island nation of Palau, sharks are worth much more alive than dead. A new study by the Australian Institute of Marine Science (AIMS) has found that one reef shark during its full life is worth $1.9 million to Palau in tourism revenue. Sold for consumption the shark is worth around $108. In this case a shark is worth a stunning 17,000 times more alive than dead.


California proposes ban on selling shark fin

(02/16/2011) Last year Hawaii banned the sale of shark fins; California may be next. Bill 376, introduced by two Democrats, would outlaw the sale of shark fins, including the popular Asian delicacy shark fin soup, in the US's most populous state.


U.S. passes legislation to protect sharks

(01/05/2011) The U.S. Senate has passed the Shark Conservation Act, legislation that bans shark finning in U.S. waters.