mongabay.com
April 15, 2011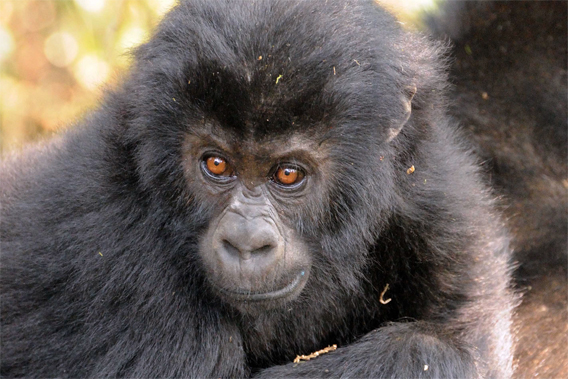 Grauer's gorilla is the world's largest gorilla. Photo copyright A. Plumptre/Wildlife Conservation Society.



A population of the world's largest gorilla subspecies has increased despite ongoing human conflict, reports the Wildlife Conservation Society (WCS).

A survey of Kahuzi-Biega National Park in the Democratic Republic of Congo turned up 181 Grauer's gorillas, up from 168 in 2004 and 130 in 2000. The number may actually be higher — the researchers were only able to assess the highland areas of the park due to guerrilla activity. The region has been beset by conflict for more than a decade.


| | |
| --- | --- |
| | Grauer's gorilla is the world's largest gorilla (silverbacks such as this one can weigh up to 500 pounds) as well as the least known due to the insecurity of its range in the eastern Democratic Republic of Congo. Photo copyright A. Plumptre/WCS. |
"We had several close calls with armed militias during the survey," said Deo Kujirakwinja, WCS's Albertine Rift Coordinator in DRC, in a press release. "Thankfully, no one was hurt, and our census result is positive news for the conservation community."

"Given we were unable to survey the entire highland sector, we are hopeful that our minimum count of 181 might actually be higher than this," said Dr. Andy Plumptre, Director of WCS's Albertine Rift Program. "We hope to be able to survey some of the areas we were unable to visit in the near future."

Grauer's gorilla, which can weigh up to 500 pounds, is one of four recognized gorilla sub-species, which also include mountain gorillas, western lowland gorillas, and Cross River gorillas. Grauer's gorilla is listed as "Endangered" on the UCN's Red List. Its population is estimated around 4,000.















Related articles