Jeremy Hance
mongabay.com
December 07, 2009
Four Somalia wild ass were born at the Al Wabra Wildlife Preservation (AWWP) in Qatar. The Somali wild ass (Equus africanus somaliensis) is a subspecies of the African wild ass, both of which are classified by the IUCN Red List as Critically Endangered.

The four foals all have the same father, a stallion named 'Hector' which came to AWWP in April 2008 from the Montpellier Zoo.

"Funnily, 'Hector' was never seen mating with the mares - but proof that he successfully did so, is obvious. The four foals are frequently playing together on their favorite side - the rocky mountain within the wild asses' spacious enclosure," according to the AWWP's website.

It is estimated that less than 200 African wild ass—of which the Somali wild ass is a subspecies—survive in the wild in Eritrea, Ethiopia, and Somalia. The animals have been devastated by hunting for food and traditional medicines. Competition with livestock for water and foraging has also largely constrained the species. There are also concerns about the species breeding with domesticated donkeys.

Currently, AWWP has eighteen Somali wild ass. The mission of AWWP is to "maintain genetically and demographically sustainable populations of 'focal species.' This is accomplished by providing facilities conducive to breeding success through the stringent management of behavioral, nutritional, and health requirements. Most of our focal species are currently threatened with extinction, but not all. However, one thing they all have in common is that they are very rare in captivity and for some species, AWWP has the only managed captive population in the world, " Dr. Sven Hammer, the Director of Wildlife and Veterinary Services at AWWP, told Mongabay.com in a recent interview.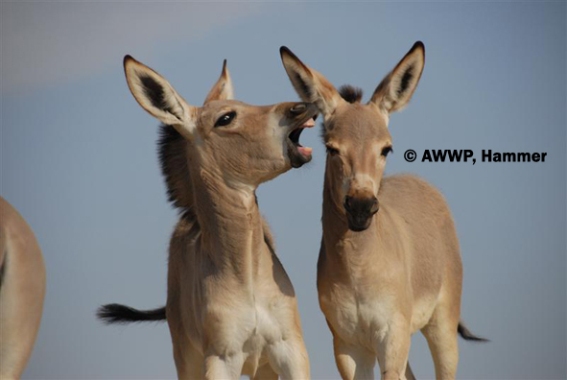 Young foals playing. Photo by Catrin Hammer, the Mammal Curator at Al Wabra.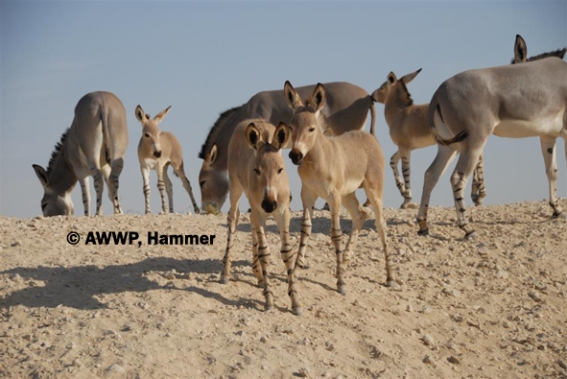 The four foals can be seen in this photo. Somali wild ass are notable for the zebra-like black-and-white markings on their legs. Photo by Catrin Hammer, the Mammal Curator at Al Wabra.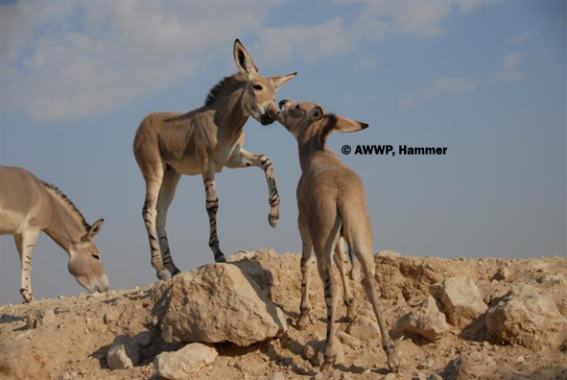 Two of the foals. Photo by Catrin Hammer, the Mammal Curator at Al Wabra.






Related articles

Sheikh goes from collector to conservationist in effort to save the world's rarest parrot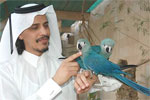 (09/10/2009) Al Wabra Wildlife Preservation (AWWP) is a private conservation and endangered species breeding-center located in the Arabian gulf State of Qatar. Founded by Sheikh Saoud Bin Mohammed Bin Ali Al-Thani, the facility focuses on work with threatened antelope and bird species. Although AWWP has had great success with numerous endangered animals, the Preserve is most noted for developing a captive breeding program for the Spix's Macaw, a species of parrot now extinct in the wild and once considered "the world's most endangered bird species."