Gibson Guitar under federal investigation for alleged use of illegal rainforest timber from Madagascar
mongabay.com
November 19, 2009


Federal agents from the U.S. Fish and Wildlife Service raided Gibson Guitar's factory Tuesday afternoon, due to concerns that the company had been using illegally harvested wood from Madagascar, reports the Nashville Post.

No one from the company was arrested during the raid but agents seized boxes of guitars, wood, computers, and boxes of files. The Fish and Wildlife Service took action under the Lacey Act, which holds U.S. companies to environmental laws in the countries from where they source plant and wildlife products.

Madagascar's rainforests have been plundered in recent months for rosewood and ebony, the woods Gibson Guitar is accused of using. The illicit harvesting to hardwoods in Madagascar has occurred in the aftermath of a coup which disposed the island nation's president. Illegal logging has also been linked with the slaughter of endangered lemurs.

U.S. authorities have recently intensified customs monitoring and inspection of wood products from Madagascar to stem illegal trade.



Boats carrying illegally harvested rosewood in Antongil Bay, Madagascar in October 2009.


Rosewood logs on a beach in Maroantsetra, Madagascar. Photos by Rhett A. Butler.
Gibson Guitar responded to the raid with a press release, saying it is "fully cooperating with agents with the U.S. Fish and Wildlife Service in connection with an issue involving harvested wood."

The company noted that its chairman and CEO, Henry Juszkiewicz, sits on the board of the Rainforest Alliance, an NGO that certifies products for their environmental credentials. Juszkiewicz announced Tuesday he is taking a leave of absence from his role in the wake of the investigation.

In a statement Juszkiewicz said he "takes the issue of responsible wood sourcing very seriously. Gibson Guitar makes every effort to ensure that all its wood purchases are legal and is also working to increase the amount of wood purchased from certified sources, including FSC-certified wood. The company will continue to cooperate fully and assist our federal government with all inquiries and information."





Related articles

House resolution condemns plunder of natural resources in Madagascar

(11/04/2009) A House of Representatives resolution introduced by Earl Blumenauer (D-Oregon) condemns the illegal plundering of natural resources in Madagascar, reports the Wildlife Conservation Society (WCS).


Rosewood traffickers busted in Madagascar

(10/28/2009) Authorities in Madagascar have sacked a local official, arrested several businessmen, and issued fines following the discovery of illegally harvested rosewood logs aboard a ship, reports L'Express de Madagascar.


Government decree sanctions trafficking of rainforest timber in Madagascar

(10/07/2009) A new decree by Madagascar's transitional government may fuel continued destruction of the country's tropical forests and biodiversity, warns a statement issued jointly by a dozen leading scientific and conservation groups.


Destruction worsens in Madagascar

(08/20/2009) Armed bands are decimating rainforest reserves in northeastern Madagascar, killing lemurs and intimidating conservation workers, despite widespread condemnation by international environmental groups.


Appalling photos reveal lemur carnage in Madagascar [warning: graphic images]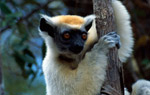 (08/20/2009) New pictures released by Conservation International depict a troubling development in Madagascar: the emergence of a commercial bushmeat market for lemurs. In the aftermath of a March coup that saw Madagascar's president replaced at gunpoint by the capital city's mayor, Madagascar's reserves — especially in the northern part of the country — were ravaged by illegal loggers. Armed bands, financed by foreign timber traders, went into Marojejy and Masoala national parks, harvesting valuable hardwoods including rosewood and ebonies. Without support from the central government — or international agencies that pulled aid following the coup — there was no one to stop the carnage. But now it emerges that timber wasn't the only target.










CITATION:
mongabay.com (November 19, 2009). Gibson Guitar under federal investigation for alleged use of illegal rainforest timber from Madagascar. http://news.mongabay.com/2009/11818-gibson.html




News index | RSS | News Feed | Twitter | Home


---
Advertisements:



WILDMADAGASCAR.ORG
WildMadagascar.org aims to raise interest and awareness in Madagascar >>
T-SHIRTS